Once a run-down, working-class district, Prenzlauer Berg has transformed rapidly to become one of Berlin's trendiest neighbourhoods. The effects of gentrification are perhaps most apparent in Prenzlauer Berg than in any other district with many stroller-pushing, young families now inhabiting the neighbourhood. It's here that you'll find a hip mix of designer boutiques, organic cafes and beautiful architecture. Read on for the WOW pick of the best things to eat, see and do in Prenzlauer Berg.
Berlin Neighbourhood Guide: Prenzlauer Berg
Where: North Berlin
Popular U-Bahn station: Eberswalder Straße (U2)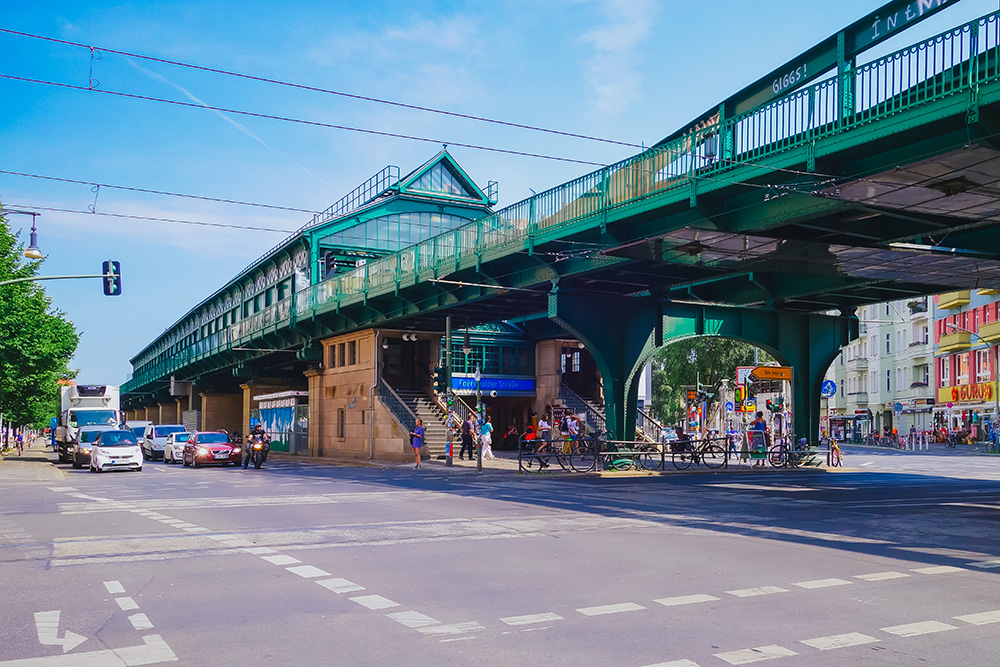 TO EAT
Brunch
Anna Blume: A long brunch at delightful Anna Blume under the leafy trees is a favourite on the weekend. This place is popular, so be prepared to wait for a table. Their multi-tiered breakfast filled with cheeses, cold meats, fruits and jams is their speciality.
Location: Kollwitzstraße 83, 10435
Price: three-tiered breakfast for two: €22.50
Shakespeare and Sons: Is there a more perfect way to enjoy a fresh, filled bagel than paired with leisurely book browsing? Shakespeare and Sons is a delightful little bookshop that also serves great coffee and delicious, fresh bagels. The 'everything' bagel with cream cheese and red onion chutney is my favourite!
Location: Raumerstraße 36, 10437 (there is also a second Shakespeare and Sons in Friedrichshain)
Price: cream cheese bagel: €2.80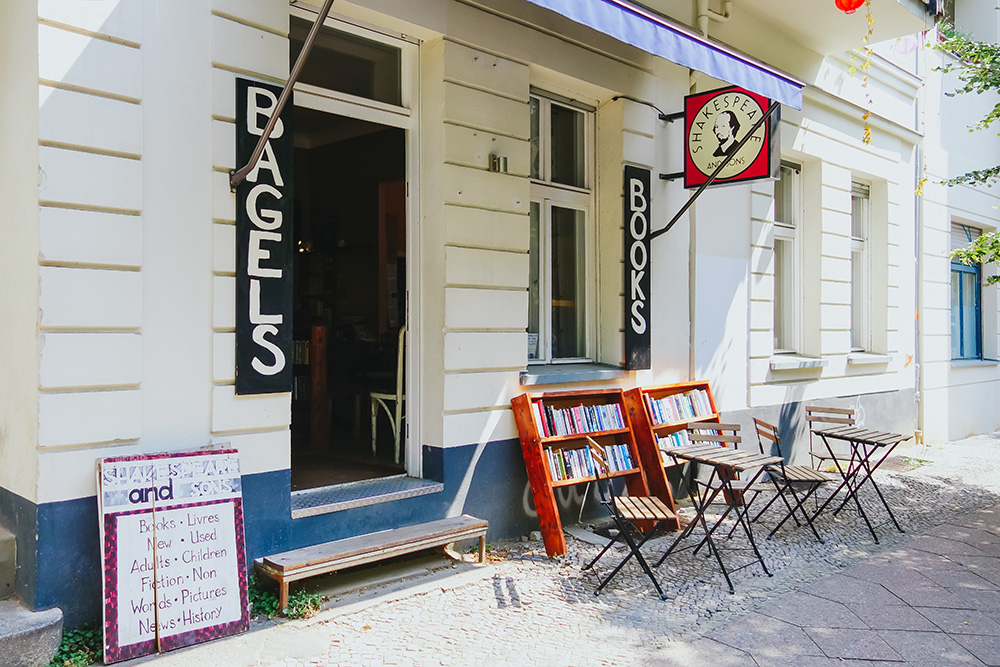 For a full list of the best places to go for brunch in Berlin, read the WOW Berlin Brunch Guide.
Coffee
Bonanza Coffee Roasters: You can't visit Berlin without a stop at the city's best café can you? Bonanza Coffee Roasters, located just near Mauerpark, is a favourite among locals and tourists alike. It's here that you'll find the best flat white in the city, hands down.
Location: Oderberger Straße 35, 10435
Godshot: This cafe is quiet, cosy and relaxed and you're guaranteed to linger over the great coffee and comfy couches.
Location: Immanuelkirchstraße 32, 10405
Hermann Eicke: The beautiful interior of Hermann Eicke is almost reason enough to visit this darling little cafe and combined with quality coffee, smiling staff and yummy little treats, you're guaranteed to fall in love when you step through the door!
Location: Brunnenstraße 45, 10115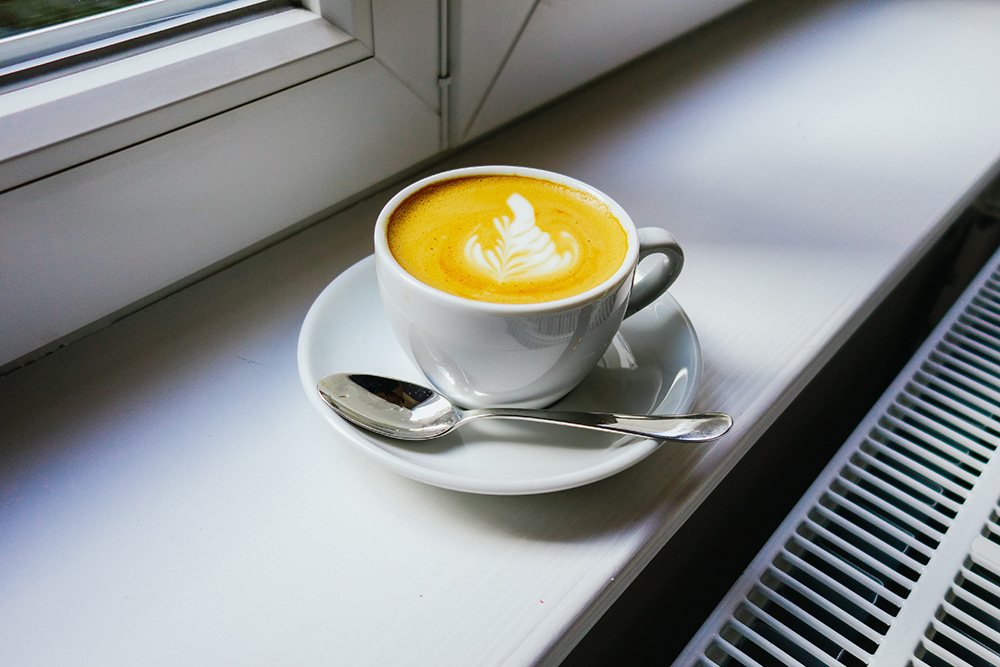 For a full list of where to find Berlin's best coffee, read the WOW Berlin Coffee Guide.
Lunch / Dinner
W-Der Imbiss: This funky little place is all about healthy, delicious home-cooked Indian food. Most items on the menu are vegetarian, but they also serve the most delicious tandoori salmon in the city! The heart of their fare is their authentic Naan bread, made in their tandoor. Be sure to order the warm salad with salmon or the fish tacos.
Location: Kastainienallee 49, 10119
Price: Warm salad with tandoori salmon: €13
Bao Burger: Even though this is a new restaurant, Bao Burgers have been famous in Berlin for a while. Operating out of a street food truck at a number of street food markets across the city, these delicious Asian-style burgers quickly gained a cult following. Now you can get them every day of the week at their new, permanent restaurant in Prenzlauer Berg. The Original Bao Burger in a steamed bun with pork belly, carrot, coriander, nuts and a sticky sweet sauce is my favourite. The sweet potato fries are pretty amazing here too!
Location: Kollwitzstraße 84, 10435
Price: The Original Bao Burger: €6.70
The Wok Show: Located in the very north of Prenzlauer Berg on the border with Pankow, a meal at The Wok Show is every bit worth the trip. Not many tourists make it this far, but if you do, you'll be dreaming of dumplings for the rest of your trip! This authentic Chinese eatery specialises in dumplings and they come in two sizes only: plates of 20 or 40. Various fillings are possible and you can order them steamed or fried.
Location: Greifenhagener Straße 31, 10437
Price: 20 fried dumplings with pork and cabbage: €7.50
Omoni: Omoni has acquired quite the reputation of being labelled as one of the best sushi restaurants in Berlin. Tucked away in northern Prenzlauer Berg, this tiny place has a loyal, local following, with a spare table difficult to claim without a reservation. Order a sushi plate to sample some of the freshest fish in Berlin.
Location: Kopenhagener Straße 14, 10437
Price: sushi plate for two: €22.90
The Bird: This New-York style burger joint in an institution in Berlin. This place is packed to the rafters every night of the week and for good reason: their burgers are the most famous in the city.
Location: Am Falkplatz 5, 10437
Price: 'The Jack' burger with blue cheese sauce: €11.50
Chutnify: If you feel like Indian food, head to Chutnify, one of the city's very few good Indian restaurants. The speciality here is southern Indian cuisine and, in particular, dosas. The food is spicy and authentic and there are lots of vegan options on the menu too.
Location: Sredzkistraße 43, 10435
Price: Goan Pork Dosa: €8.50
The Standard: If you're looking for authentic, woodfired pizza in Berlin, look no further than The Standard. All the pizzas here are excellent but one of my favourites is the Taste of Brandenburg (Bianca) pizza with potato slices, fior di latte and fresh wild boar sausage.
Location: Templiner Straße 7, 10119
Price: Taste of Brandenburg (Bianca) pizza: €11.50
Salt n Bone: Only recently opened, this new restaurant has already gained great publicity for serving hearty pub classics with an international twist. There's also an excellent selection of craft beer to complement the food.
Location: Schliemannstraße 31, 10437
Price: half rack of spare ribs: €10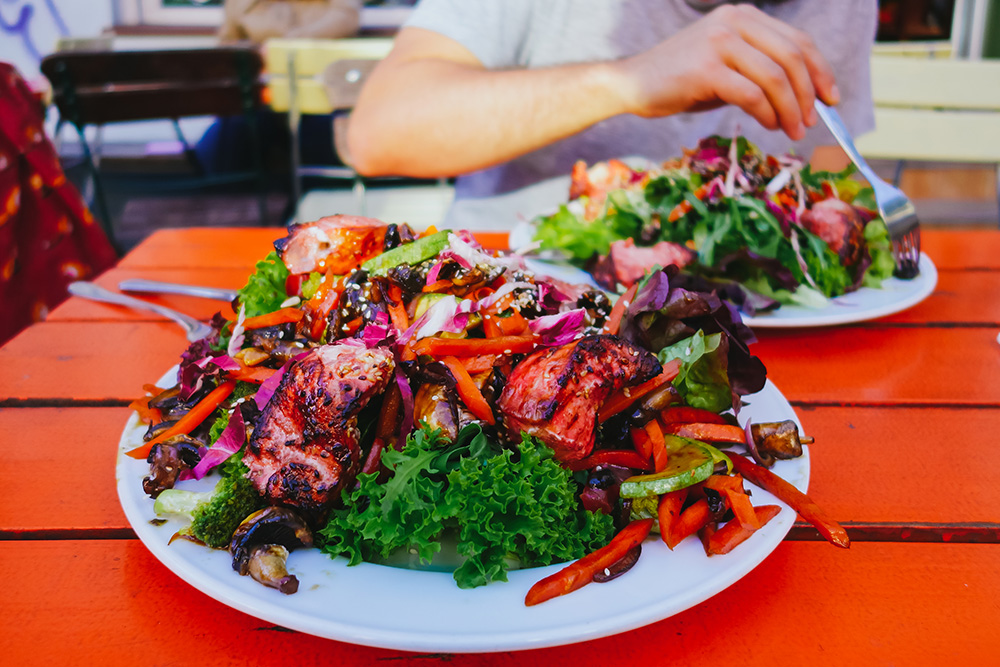 TO DRINK:
Prater: No visit to Berlin would be complete without a cold glass of beer from Berlin's oldest and most famous beer garden. This place is an institution. There's not much better than a beer and bratwurst in the leafy Biergarten in the summertime!
Location: Kastanienallee 7-9, 10435
Weinerei: This institution actually encompasses three different wine bars in Berlin, all of which operate on an honour system. For the price of 2 Euros, you rent yourself a glass and are free to sample as many wines as you like. At the end of the night, you pay as much as you think your wines were worth. I just love the trusting nature of this place. There aren't too many places like this around anymore.
Locations: 'Fra-Rosa', Zionskirchstraße 40, 'Perlin' Griebenowstrasse 5, 'Forum', Fehrbelliner Straße 57, 10119
La Käserei: there is so much to love about La Käserie, a tiny French cheese and wine bar. Order the cheese board for two with matching wines and you'll be transported away to France instantly.
Location: Lychener Straße 6, 10437
The Juicery: For organic, superfood smoothies and juices in this neighbourhood, stop in at The Juicery, located right near Mauerpark. My pick is always the blueberry and kale superfood smoothie with chia seeds, madagascar vanilla, almond milk, dates and avocado. Heavenly!
Location: Eberswalder Straße 2, 10437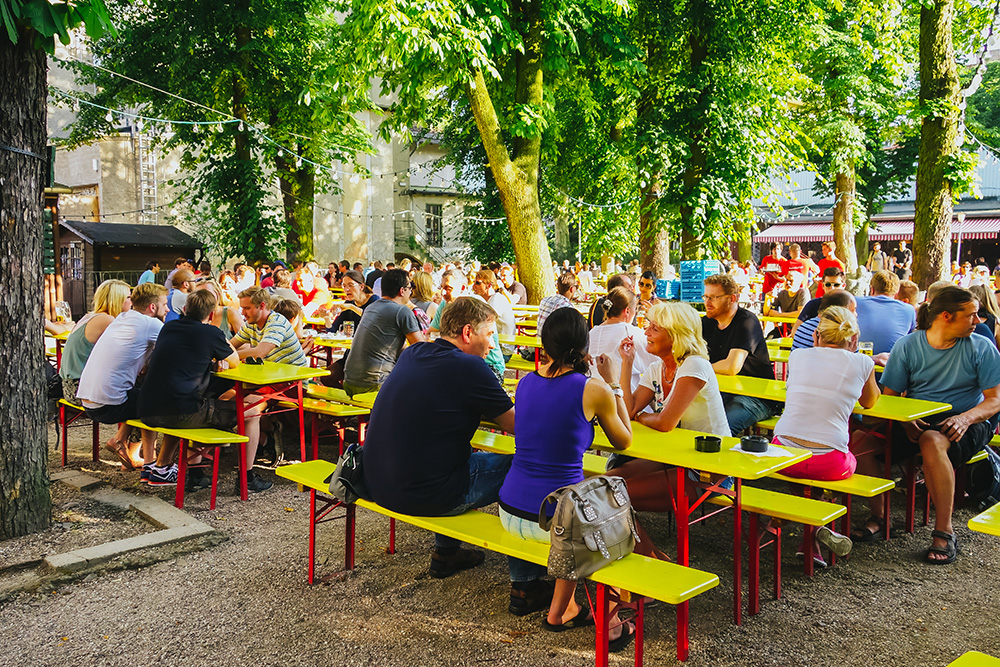 TO SEE:
Mauerpark: No visit to Berlin is complete without spending a Sunday afternoon at Mauerpark. Forged out of the 'death strip' that divided East and West Berlin during the Cold War, it becomes a hive of activity on Sundays. This is a great place to hang out and watch the open-air karaoke or search for treasures in the flea market.
Location: Gleimstraße 55, 10437
Jüdischer Friedhof (Jewish cemetery): established in 1827, the Jüdischer Friedhof is a pretty and peaceful place that serves as the final resting place for many well-known Jewish people including the artist Max Liebermann. Men must cover their heads upon entry.
Location: Schoönhauser Allee 22, 10435
Synagogue Rykestraße: Opened in 1904, this important Synagogue originally provided education for Jewish children and youth. After suffering damage during the infamous Nazi Kristallnacht, it has been rebuilt to reflect its former beauty.
Location: Rykestraße 53, 10405
Kulturbrauerei: This converted, 19th century red-brick brewery complex has been transformed into a cultural hub filled with restaurants, bars, a cinema and galleries.
Location: Schönhauser Allee 36, 10435
Berlin Wall Memorial: To get a sense of the history of this region, visit the Berlin Wall Memorial on Bernauer Straße. The original fortifications that historically split east and west Berlin have been preserved along 1.4 kilometres of the former border strip and is now an open-air exhibition.
Location: Bernauer Straße 111, 13355
Husemannstraße: This little street near Danzinger Straße was built during the Socialist era with the intention of it becoming a museum to Old Berlin. The historic architecture and original street signs remain from the last century.
Location: Husemannstraße, 10435
Kastanienallee: Lined with hip fashion stores, record shops and restaurants, there's a reason that Kastanienallee has the reputation for being one of Berlin's hippest streets. It has even earned the nickname of 'Casting Allee', a place to see and be seen!
Location: Kastanienallee, 10435
Zionskirchplatz: It would be a shame to miss this gorgeous church during a wander through Prenzlauer Berg. Constructed during the 1860s, its striking architecture makes it a must-see in this neighbourhood. Climb the tower for a clear view over the neighbourhood.
Location: Griebenowstraße 19, 10119
What are your favourite place to eat, drink and see in Prenzlauer Berg? Share them in the comments below!