If you're a Harry Potter fan who also happens to like travel, then you've arrived at the right place. You and I would also be very good friends, because I too am obsessed with Harry Potter (who isn't!?) and love to travel. So when I started discovering Harry Potter Destinations around the world, I soon realised I'd like to visit them all.
These are the best Harry Potter destinations the world over, including where you can experience the Hogwarts express and where you can dine in the Great Hall. While many of the locations are across the United Kingdom, there are a handful of locations you can visit in the United States for similar experiences. So, here they are!

Harry Potter Destinations Around the World
Updated October 2021.
Glenfinnan Viaduct, Scotland
Now I KNOW you're familiar with this sight. In Harry Potter and the Chamber of Secrets (2002), Ron and Harry make their way to Hogwarts in the Ford Anglia that wrongly lands on the train track for the Hogwarts Express. But can you really visit here? Why yes you can!!! You can ride the Hogwarts Express (aka Jacobite Steam Train) on this very route, pictured above. It's one of the most memorable travel experiences I'm yet to have! The season runs through summer (May to October).
Glencoe, Scotland
A little further into Scotland you will find Glencoe, where lots of the dramatic landscapes were filmed for the series. This village is located in Western Scotland and experiences extreme weather conditions, so be sure to rug up!
Edinburgh, Scotland
Edinburgh (capital of Scotland) is an absolute mecca for Harry Potter fans the world over. Why, exactly? Well it's the birthplace of Harry Potter of course! The uber-ridiculously-unfathomably talented J. K. Rowling penned Harry Potter here at the Elephant Cafe…. a series of books which turned out to be only the greatest piece(s) of literature of our time. But she didn't stop there, in fact, Rowling checked into the Balmoral Hotel to finish the final installment of the series in peace and quiet. Although its a luxury hotel, she even left her mark on a marble bust, writing "JK Rowling finished writing Harry Potter and the Deathly Hallows in this room (652) on 11th Jan 2007,". YES! You can book this room, still to this day. Just a short walk away from the cafe, one will find Greyfriars graveyard and if you're really intent to visit all HP locations, look for Tom Riddle's gravestone. But it doesn't end there – Edinburgh is full of Harry Potter inspiration at every turn, so be sure to give yourself a few days to explore this city – still home to J. K. Rowling herself.
Durham Cathedral, England
One of the locations for filming Hogwarts School of Witchcraft and Wizadry was Durham Cathedral. This is also one of the most spectacular filming locations, so be sure to visit if you're in the country.
Bodleian Library, Oxford, England
The Bodleian Library was famous before the film series, as a highly celebrated older-than-time-itself building in Oxford, England. The library was however used for three of the films, making it a popular place to visit for fans.
Christchurch, Oxford, England
While you're in Oxford, you can't miss a tour of Christchurch college – it's as close as you'll get to being inside the 'real Hogwarts'. It was here where scenes of the Great Hall were filmed – and it looks just as magical in real life as it does on film (although it is MUCH smaller in real life).
Alnwick Castle, England
Do you remember that scene where Harry and his new classmates have their first broomstick lesson? Well of course you do! Those scenes were filmed here at Alnwick Castle, though other locations were also used for Hogwarts exeriors (and interiors), including Christ Church, Oxford, Durham Cathedral, Gloucester Cathedral and Lacock Abbey, Wiltshire.
Goathland Railway Station, North Yorkshire, England
Goathland Railway Station was used as Hogsmeade Station in the films and fans still flock here to get their photos, despite not being able to jump aboard the Hogwarts Express (though you can do this on the Jacobite Steam Train).
4 Privet Drive, Little Whinging in Picket Post Close, Berkshire, England
Have you been fooled into thinking this street address doesn't exist? For all the sceptics, here's a detailed account of where to find the REAL 4 Private Drive in Little Whinging. But for most of us, the replica at the Warner Bros Studio Tour London will have to do.
Warner Bros Studio Tour London, England
Many fans coming to London will be quick to book a tour on the Warner Bros Studio Tour to enjoy a great reproduction of the sets used in the films and photo ops galore.
King's Cross Station, London, England
King's Cross Station is home to the famous 'Platform 9 and three quarters', which is actually located between platforms 4 and 5. Here you will find a long line of HP fans eager to take their snap heading off to Hogwarts, just don't attempt to walk through the wall…. it's a hoax. We all know this is not the real platform, because why would we inform the muggles of the real deal?
Leadenhall Market, London, England
Here you will find the outside facade to the Leaky Cauldron, as used in the films. Leadenhall Market is location in the city of London (business district), but is easy to reach via public transport.
Millenium Bridge, London, England
Known for it's cameo appearance during the "Death Eater Attack" in the sixth film, the Millenium Bridge is a pedestrian bridge on the Thames in London, England.
Reptile House, London Zoo, England
Known for its' short feature in the first film, where Harry infamously talks with a snake for the first time. Die hard fans might want to go here, or just those who enjoy (magical) animals!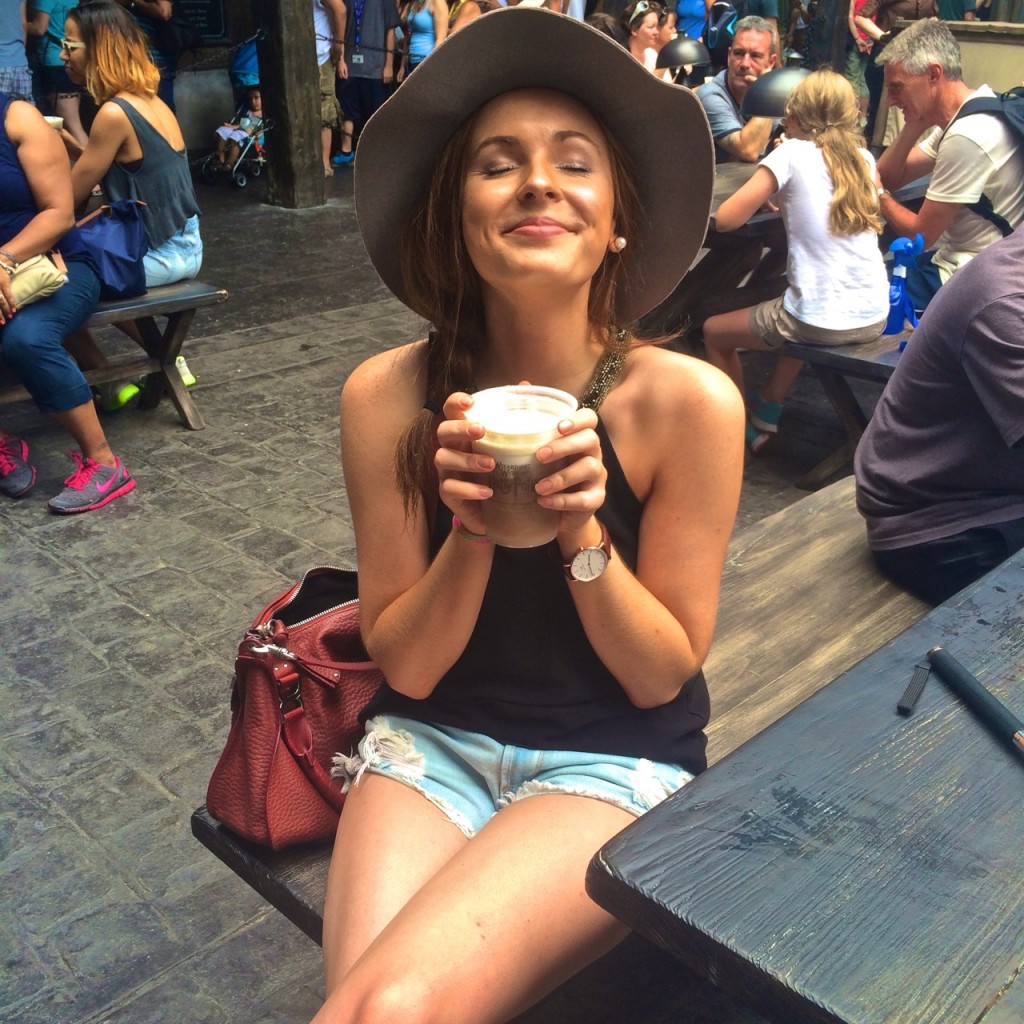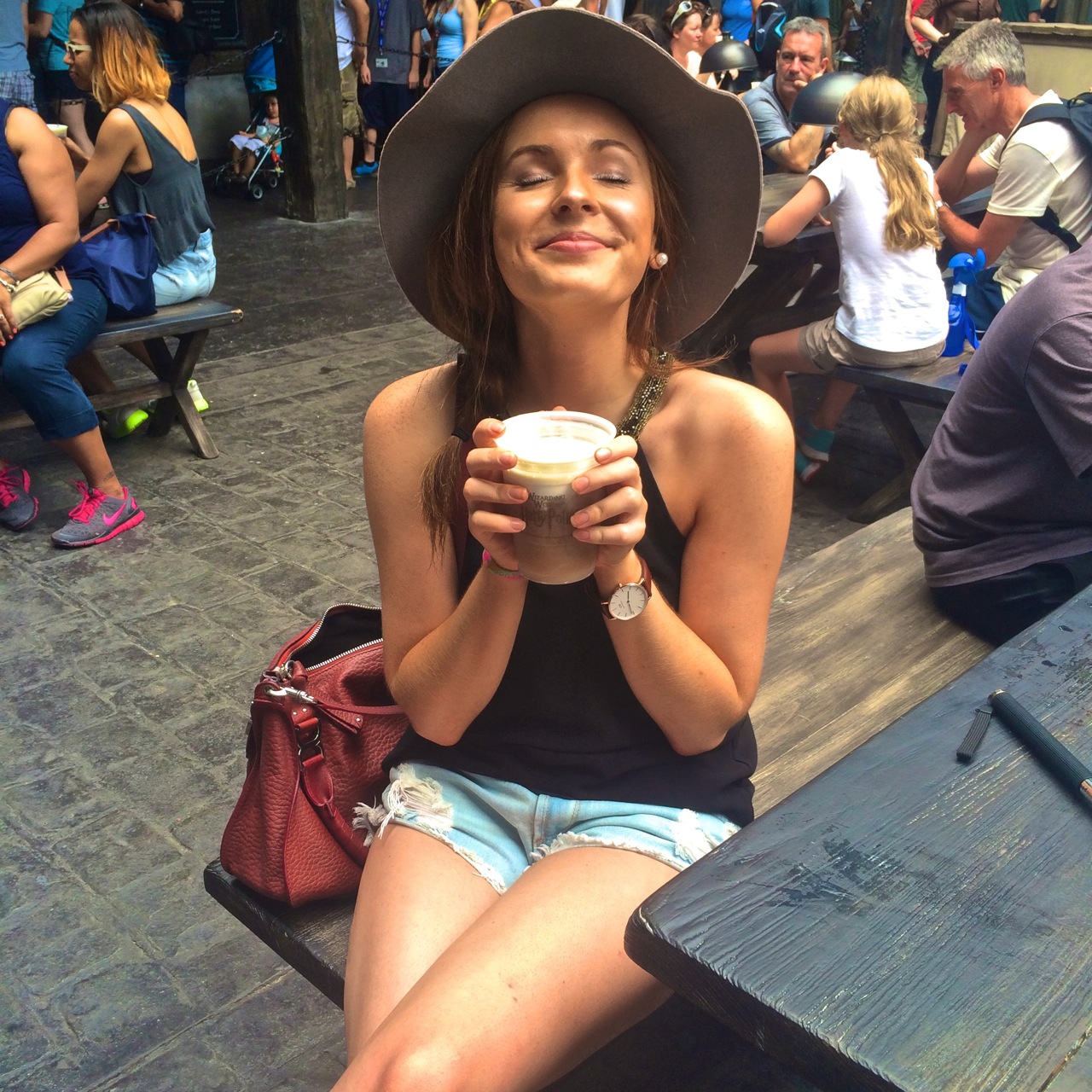 The Wizarding World of Harry Potter, Florida, USA
The Wizarding World of Harry Potter at Universal Studios in Orlando, Florida, is perhaps as close as you will come to living out your dreams of being inside the magical world. They've put oodles of money into the project, and the results are fantastic. Diagon Alley is a highlight, but the new Hogsmeade Village is equally fantastic. You can even hop on board the Hogwarts Express! There's loads of memorabilia on site, which was perhaps my highlight. While one wand is surely enough, one can never have too many sweaters and Hogwarts uniforms. Read about my time at the park here. Don't forget to try a butter beer! Heads up: the frozen BB tastes WAY better. delish!
The Wizarding World of Harry Potter, Los Angeles, USA
What's that? Another Wizarding World? The only thing better than one is two. In 2016 Universal Studios Hollywood will open their version of the park – hoorah! Westies rejoice.
Warner Bros Studios Tour, Hollywood, USA
If you can't wait for the 2016 opening, you're not completely out of luck. Warner Bros Studios do a great tour that includes a (little) HP time at the end of the tour. You'll get to see some of the memorabilia up close and have a green screen photo to show you're about to board the Hogwarts Express! Not all is lost!
Ireland
Getting a bit creative now, if you find yourself in Ireland you may not run into any filming locations, but you will be on the stomping ground of the winners of the 1994 Quidditch World Cup. Ireland is also home to many mythical creatures including Imps and Porlocks.
Norway
Norway and Harry Potter!? Norway is home to the Norwegian Ridgeback dragon of course! If you find yourself in Norway you're just a few good doses of imagination away from being in magical territory.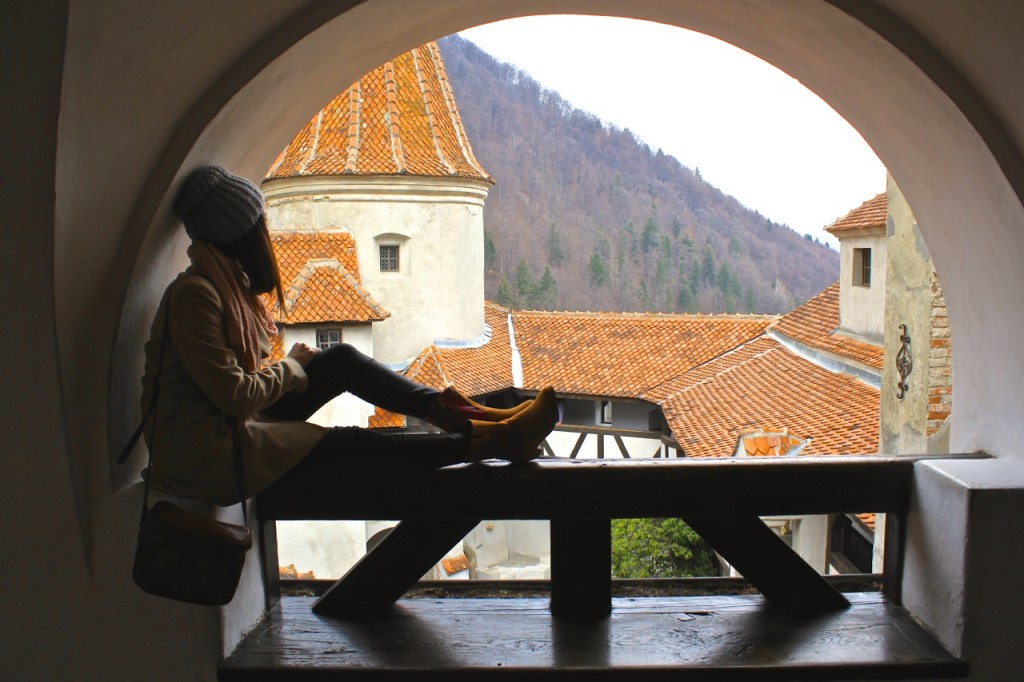 Romania
Well of course you remember the Romanian Dragon Sanctuary – the preferred supplier of dragons for the Triwizard Tournament. If you do get a chance to visit, be sure to spend the majority of your time in Transylvania – a magical region of Romania that is unlike any other (pictured: inside Dracula's Castle)!
Wales
And of course, Wales. Home to the Welsh Green dragon and just a short distance from many of the other locations mentioned here in the UK.
How many have you visited!? Share in the comments below – I'll be interested to see who takes the glory on this one!