There are few things you need to know before you go to Dubai. You've probably seen the ethereal sand dune landscapes on instagram or marvelled at the Arabic tea settings with epic backdrops, but what is Dubai really like? Here is a list of things I knew before I visited to Dubai to make your first trip a memorable one.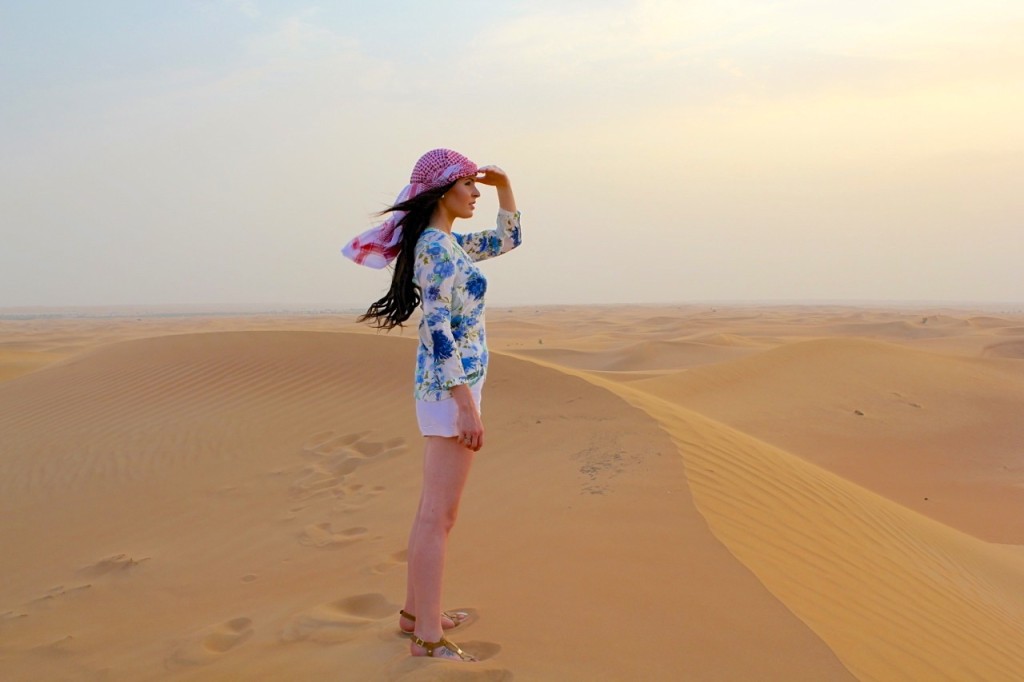 A few things to know about Dubai
Dress Modestly
Dubai is part of the United Arab Emirates and therefore a Muslim country. Show respect by dressing modestly in the city – a pair of pants or skirt to the knee and a shirt that covers your shoulders. It is okay to wear more summer clothing if you are heading to the dunes (it's hot out there!) and of course a bikini at the resort beaches and swimming pools.
Show respect during Ramadan
If you visit Dubai during Ramadan it is incredibly important to respect the same rules that Muslims follow. This means during ramadan you cannot eat, drink or smoke between sunrise and sunset each day.
A note on alcohol
Alcohol is legal in the United Arab Emirates, however it is important not to drink in public places or make a scene of yourself after leaving a bar. Only establishments that have a licence can serve alcohol, though this will be available in all the major hotels.
Public displays of affection
If you are visiting with your partner, be aware of the laws governing public displays of affection. To be on the safe side, refrain from kissing or holding hands in public.
You don't have to be wealthy to visit
A common misconception with Dubai surrounds the extreme wealth of a few individuals. It is important to know you can visit Dubai on a budget, despite the flashy cars and seven-star hotels. Dubai is 85% made up of expats working in similar industries to back home, so it is possible to visit on any budget.
The weekend is Friday and Saturday
Contrary to the Western world, the weekends in Dubai take place on Fridays and Saturdays. This means the best nights to socialise are Thursday nights and Friday nights. On weekends the malls are open late and you can expect to be surrounded by shoppers until midnight.
This is an incredibly safe country
The crime rate in this city is almost non-existent and street crime in Dubai is almost unheard of. This is a very safe destination in the region and is great for solo travellers.