If this is your first time in Moscow, you have come to the right place. The Red Square and St Basil's Cathedral are just a couple of the sights that attract visitors to Moscow every year. Dare I say, nothing beats seeing them with your own eyes. But there are so many more things to see and do in Moscow. You could easily spend four days here and barely scratch the surface. Here is your complete guide to help you plan your trip to the capital city of Russia!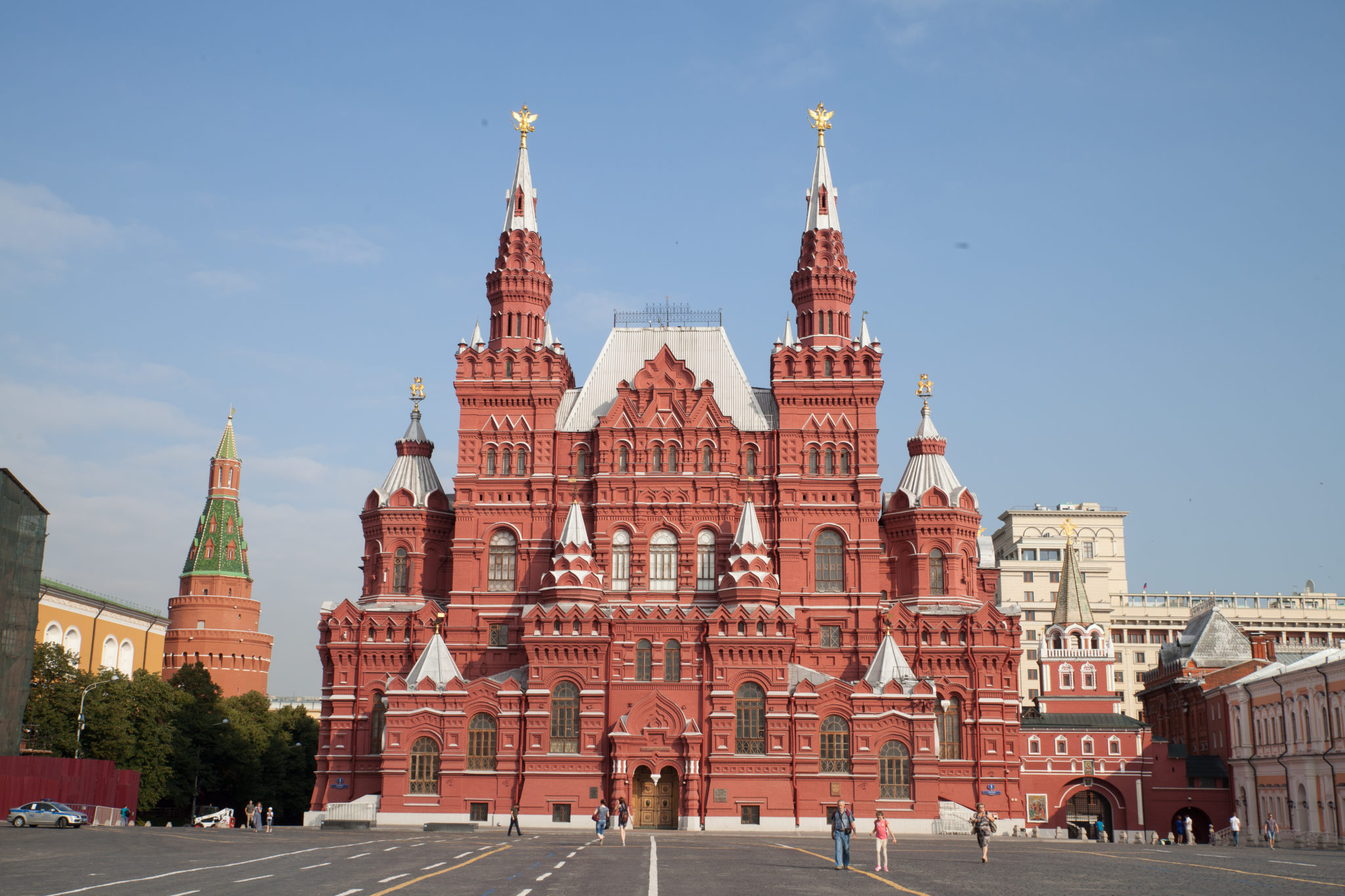 Visit the Red Square
The Red Square is like an open-air museum. St Basil's cathedral with its multi-hued domes is located one end and the State Historical Museum to the other. If you want to learn all about the history of Russia, then this museum ought to be on your Moscow list. It offers a great history of the Romanov era and is entirely fascinating. There is also plenty of shopping to be done in the historic shopping arcade GUM. This shopping centre is however quite fancy! Here you will find a plethora of designer brands and trend-setting locals perusing them.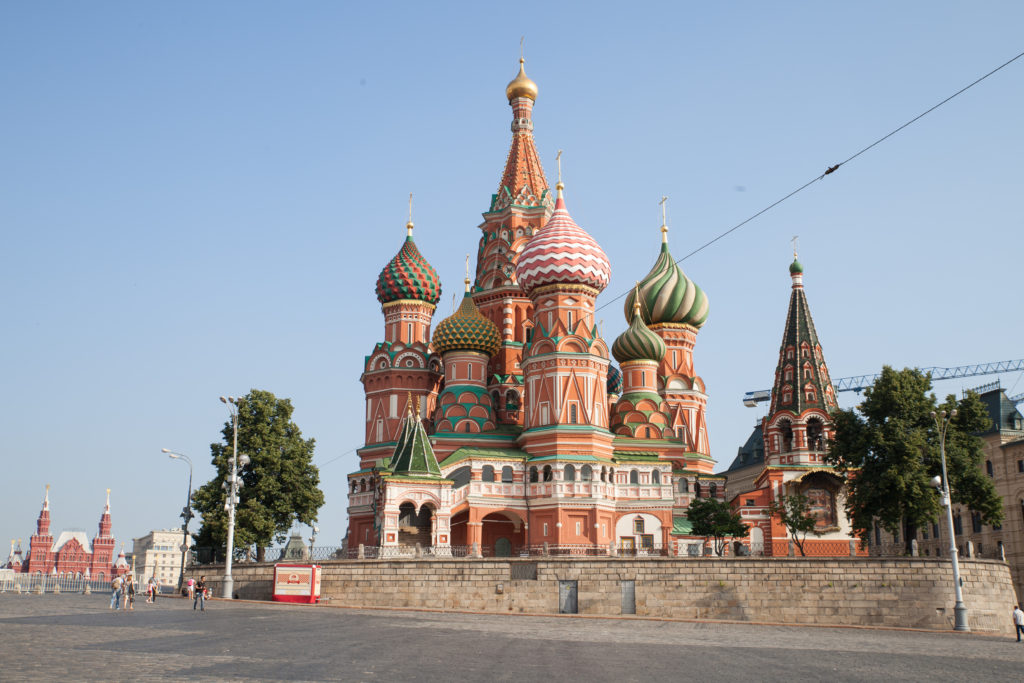 St Basil's Cathedral
St Basil's cathedral has become the icon of Moscow and nothing can prepare you for seeing it with your own eyes. This architectural masterpiece is made up of 11 churches in total, each one located in one of the cathedral's domes. Don't just marvel at it from the outside, go inside and learn all about its history.
Red Square, Moscow, Russia, 109012

Kremlin
The Kremlin is the official residence of the President and the Russian Federation. It is a historic square of beautiful palaces and ornate cathedrals and integral to the culture, history and pride of Russia.
Moscow, Russia, 103073

Bolshoi Theatre
If you're one of the lucky few who has reserved tickets early enough in advance, then you're in for a once in a lifetime experience. If however, you haven't managed to secure ballet tickets then visiting the interior of the Bolshoi theatre is a must. Viewings are held on Mondays, Wednesdays and Fridays at 12.15pm and you have to get there at about 10.15 in order to get your hands on a golden ticket.
Theatre Square, 1, Moscow, Russia, 125009

Patriarch Ponds
There are few quiet spaces in the center of Moscow, so those in the know flock to Patriarch's Ponds to enjoy a peaceful moment. On a sunny day, there is no better place to enjoy the sunshine and a refreshing mojito al fresco than the Pavilion at Patriarshy which is located in the heart of the gardens.

Moscow Conservatory
The Moscow conservatory is a classical music institute of high esteem. Every great Russian musician has played or taught here in their life, and in doing so they become a star in their own right. Watching a concert here is a must for any great classical music lover.
Bolshaya Nikitskaya ulitsa 13/6, Moscow

Museum of Russian Impressionism
Whilst nearly everyone has heard of French Impressionism, not many people have heard of Russian Impressionism. This newly opened museum houses what was once the private collection of Russian businessman Boris Mints who has opened it up to the public in the hope of revolutionizing Russian Impressionism. It showcases some beautiful examples of Russian art by artists such as Korovin, Grabar and Serov.
15 Leningradsky Prospekt. Bldg. 11. Metro Dinamo, Belorusskaya.

Lenin's Tomb
Located on Red Square you'll find Lenin's tomb which is the resting place of Vladimir Lenin.
Red Square, Moscow, Russia

Gorky's House
Whether you've heard of Maxim Gorky or not, the house of this famous Russian writer is still worth visiting. The beautiful art nouveau house was gifted to the writer upon his return to Moscow from exile in Italy. The interior is spectacular with stained glass windows, sculpted features and a library overflowing with books from his private collection.
Malaya Nikitskaya ul., 6/2, стр. 5, Moscow, Russia, 121069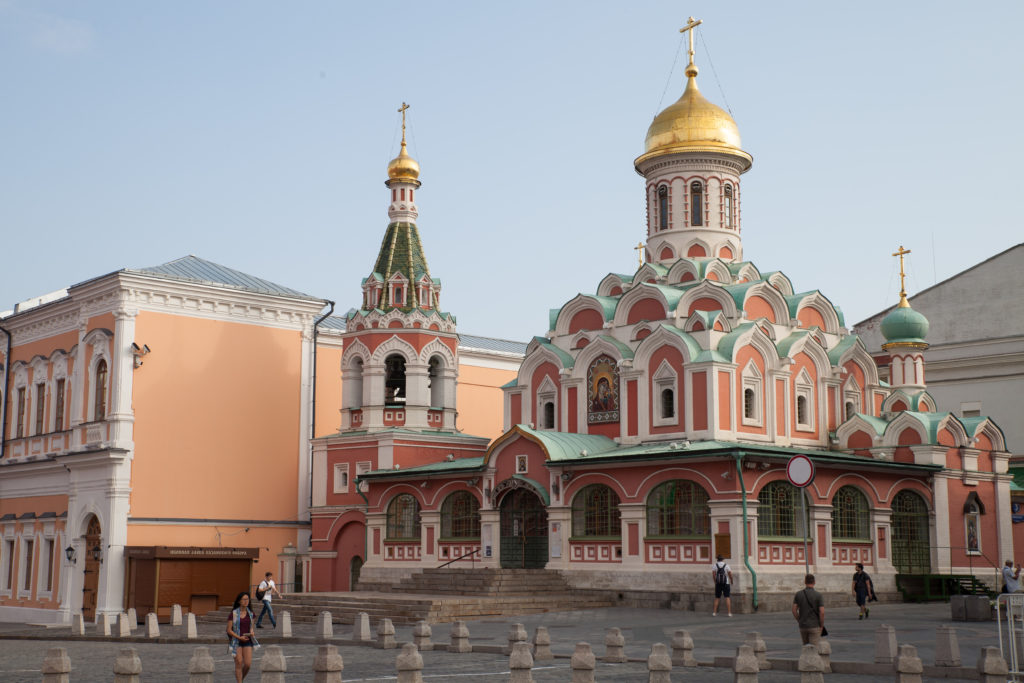 Kazan Cathedral
The Kazan cathedral is located on Red Square and is somewhat dwarfed by St Basil's cathedral which receives all of the attention. It is a beautiful example of a Russian orthodox church and shouldn't be overlooked.
Follow along on Instagram for more adventures!