When you think of French food you'd be forgiven for thinking surely all good food comes from France. If you ask me, it does. But simply saying "French food" when referring to the likes of fine pastries, quiche lorraine or brie cheese isn't quite enough. Each food from France originates from a particular region of France, with each region extremely proud of their delicacy. It is such pride that ensures you get the best of each item in its' region, even if you can find a quiche lorraine at almost every bakery in the country.
So, where should you go for the best of your favourite French food item? Read below for a complete list!

French Food by Region
Île de France
Centring around the French capital, Paris, this area may be considered the epicentre of French culinary pursuits and especially if we narrow it down to just Paris! With great transport connections to the rest of France, almost all visitors to France pass through Paris (its kinda obligatory if you ask me!)
So, the best culinary delights to indulge in in the City of Lights? Think delicate pastries… and lots of them! Start off by trying a macaron, followed up by some brioche for good measure. See here for my favourite patisseries to visit in Paris.

Normandy
With a seafront location, it comes at no surprise that the region of Normandy specialises in seafood. "Must try" dishes for seafood eaters include matelote (fish stewed in cider) and Moules à la crème Normande (mussels cooked in white wine, cider, garlic and cream). For the non seafood eaters (hello!), go for the Tarte Normande… delicious for sweet tooths!
Image: Igor Plotnikov / Shutterstock

Champagne
I'm sure it also comes as no surprise that the Champagne region of France is famous for, yes, you guessed it; Champagne. Be sure to pair your wine tasting with Brie de Meaux (cheese) for the ultimate pairing! This region is also famous for their sausage offerings – notably andouillette de Troyes (pork sausage) and boudin blanc (white sausage).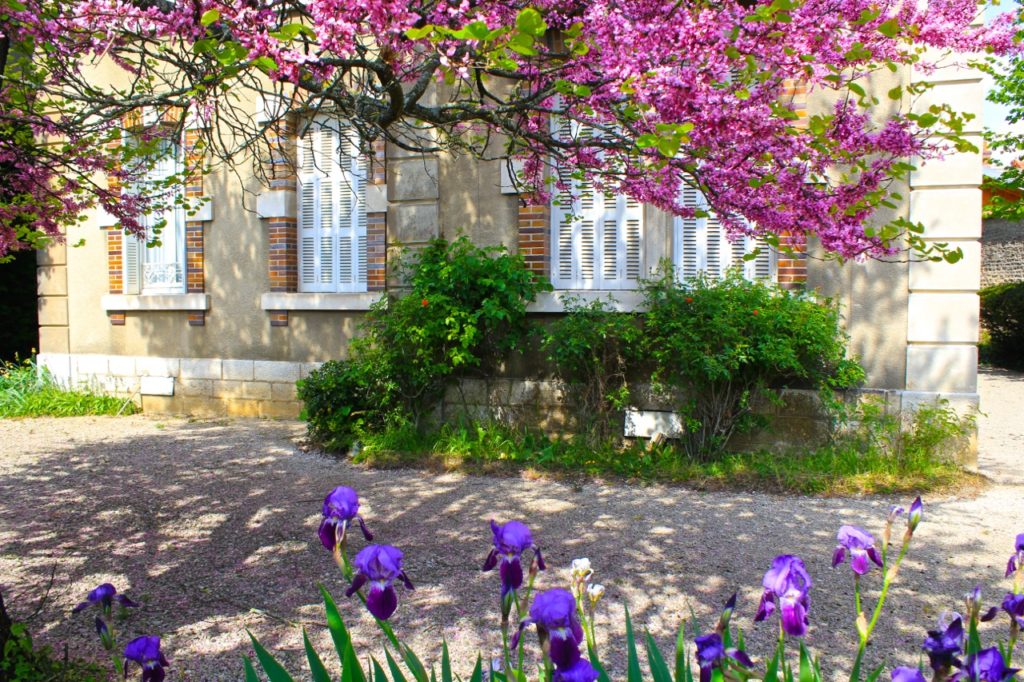 Lorraine
Unsurprisingly, the region of Lorraine is best known for their famous quiche lorraine, which has made its way across the world. The quiche consists of pastry, filled with a centre of bacon, cheese and eggs. Vegetarians will rejoice in the numerous veggie alternatives on offer (so long as it has cheese, I'm there!) Another notable French favourite deriving from Lorraine is the Madeleine (a small cake with orange blossom).

Alsace
The Alsace region is one of my favourite in all of France, not just because of the spectacular architecture but also the food! For some reason everything seems to taste better in Alsace (they've got a long history of world class pastry chefs), though if you're looking for a regional speciality, I suggest you start with baeckeoffe or carpe frites. Located on the border to Germany, this region has a heavy German influence so you'll find plenty of unique dishes (many are more heartier + heavier) that you won't find elsewhere in France.

Aquitaine
I've got two words for you: Foie gras. Being a vegetarian I can assure you that duck/goose liver really isn't a dish that excites me, but I know plenty of meat eaters who jump at the opportunity to indulge at fancy French restaurants. This dish originates from the Aquitaine region and it is hands down their most famous dish.
Image: Love to Escape

Limousin
There are a few dishes Limousin is renowned for, but none more exciting to me than a Paté de pomme de terre. This potato pie is a peasant's dream: plenty of potatoes and plenty of butter. What more could you need!?
Image: About France

Brittany
Did someone say Crêpes!? As far as French food by region goes, you must make your way to Brittany. Although you'll find eleventy-hundred crêpe stands all over Paris, the thin pancakes actually originate from Brittany. Sweet or savoury, hot or cold, these things are your ultimate lunch-on-the-go.

Loire Valley
The Loire Valley, a day trip from Paris, is another of my favourite regions in France. Beautiful countryside, spring blooms, magical chateaus… I really don't have a bad memory of this place. Except, of course, when I was offered a "vegetarian" quiche that was very much a tuna quiche. One bite into it and that thing came straight back out. The two dishes most famous here are andouillettes (sausage) and rillettes (paste made from braised pork fat). Neither excite me, but they might excite you!

Burgundy
I don't think there's region of France I have not enjoyed, but definitely in my top three favourite experiences was my visit to Burgundy a few years back. One of my fondest memories was hiring a bicycle and (appallingly) navigating the French roads to arrive on the wine route, vineyard hopping from one town to another. Aside from the wine, escargot is a regional delicacy here, though my veggie preference was the delicious Gruyère Cheese Gougères. Oh – my – goodness. You will thank me later.
Provence
And then there's Provence with its' quince and aioli. Sure, there are many foods this region is famous for – but for lovers of sauces (and all things drowning in sauce), you can't beat taste testing aioli in its' motherland. For those who have been living under a rock, aioli is garlic mayonnaise, sent directly from the heavens above.
Over to you! Do you have any additions you would like to contribute!? We hope you enjoyed this guide to French food by region!