Saying goodbye is never easy, but the time has come to say goodbye to travel.
This blog post has been a long time coming and before saying anything, I'll say that I am first and foremost humbled and grateful to every single one of you who have tuned in to watch my adventures over the last nine years.
How it all started
In December 2012 I started a blog and called it World of Wanderlust.
My idea was that, for a young girl in her early twenties, this would be a corner of the internet that offered escapism for everyone else who had restless feet like mine.
I can't be the only one who feels like this, I would say to myself.
All I wanted was to run away, explore the world, see it, taste it, experience it. And so, I made a career where it was possible to do just that – to get paid to travel the world. Not in a corporate job where I answered to somebody – anybody – but instead a job where I would travel like any regular gap year student and share my experiences with my readers on the blog and followers on Instagram.
When I began blogging and documenting my adventures online, this career did not exist. I am by no means claiming I created the modern-day travel blog, because I didn't. Travel blogs have been around for a very long time. But I was certainly in the first handful of travel influencers (as they are now known) who have shaped much of what travel is as we know it today.
For better or for worse, travel has become an integral part of our daily lives and escaping to foreign cities, countryside landscapes and small towns is how many of us get through the monotony of work, to savour those moments we are truly living.
I was about to enter my final year of university at the time and had no idea what I wanted to do with my life. The next year when I graduated, I booked a one-way ticket to London and set off on a year of adventures where I traveled, non-stop, for a year. I spent that entire year traveling throughout Europe, South America, North America, Africa, the Middle East, Asia and Oceania.
It was the most exciting year of my life.
Throwback: My first instagram post(s)
Where my love for travel began
I grew up incredibly close with my family. My mum was always my best friend and my brother, despite there being eleven years between us, was my closest confidant. While my friends were out partying at bars on Friday nights, I was watching action films on the couch with my dad. And Sundays? You'd better believe there was a roast on the table at 6:00 pm sharp, every week.
So when I disappeared from their lives for an entire twelve months, suffice it to say that we all realised, quite quickly, that I was forging my own path in the world.
But when I think about it in retrospect, I'm sure they knew it was coming. I had always been eager for adventures and escapism, planning my next trip almost as soon as I had returned from the last.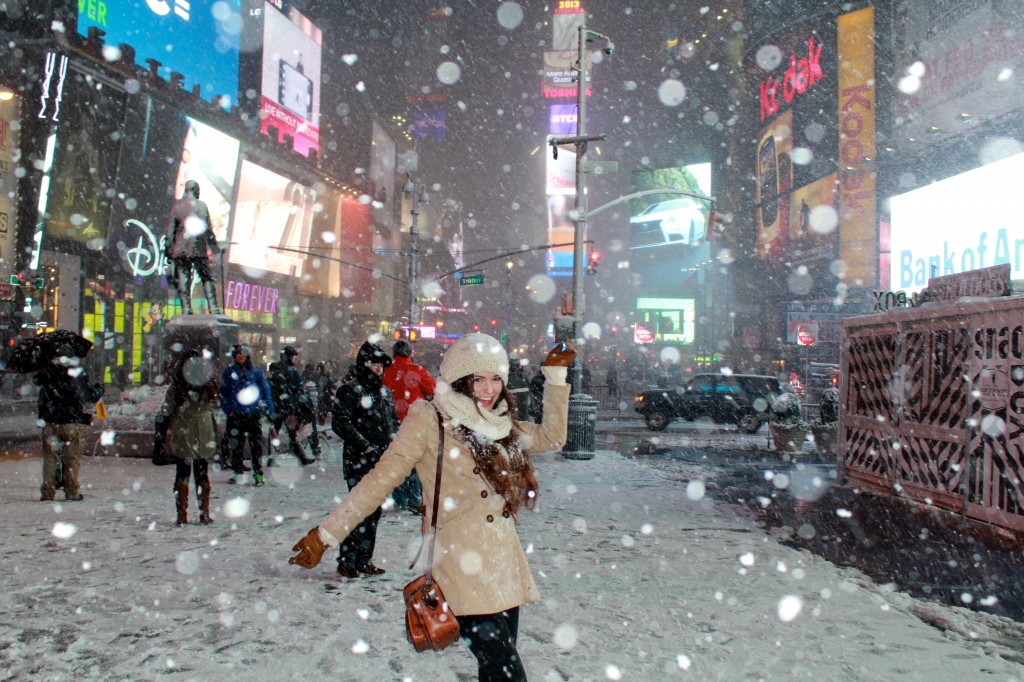 My obsession with travel began when I was 13 years old. I left my home country, Australia, for the first time on a 10-day trip to Hong Kong with a bunch of other kids. We would be singing at a film premiere (Les Choristes, the French film about a boarding house choir, for those wondering!) This trip was the moment I fell in love with discovering different cultures, languages, food, and so much more. Every inch of discovery within my teenage self was awakened.
I don't think I'll ever forget how that trip felt for me. Thirteen is a very impressionable age and as a kid who grew up in a small town, suddenly my horizons were opening up. I started to question everything I knew or thought I knew. And the feeling of anything being possible started to shape my outlook on life.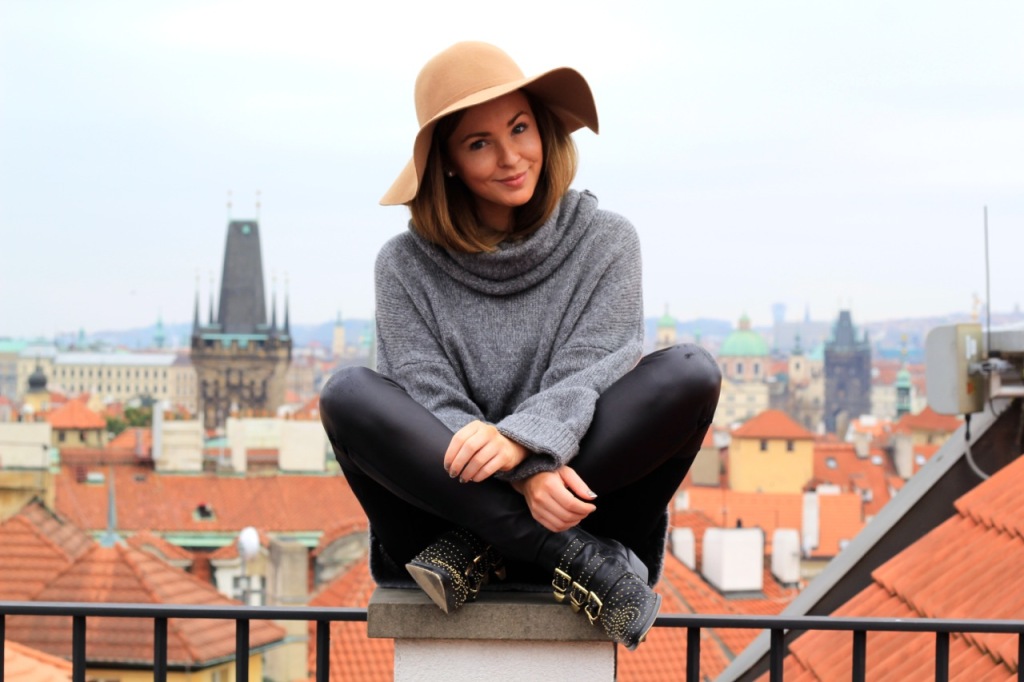 I would travel back to Hong Kong aged 15 and 17, having saved enough money working at my local supermarket. I've always been proud of the fact that I paid for every dollar of my plane ticket, accommodation and spending money on these trips. Even if I've copped a few too many "trust fund baby" insults over the years (no, my parents have never paid for any of my life of travel). But hey, it's fine. This is the internet after all. You've got to take the internet warriors with a grain of salt and remember that, at the end of the day, I had everything I wanted. Everything I worked so hard for. Did I possess an inherent privilege for growing up in Australia? Heck yes. But that is another conversation we should all be having. It does not, however, change the fact that I worked for every dollar I earned to travel.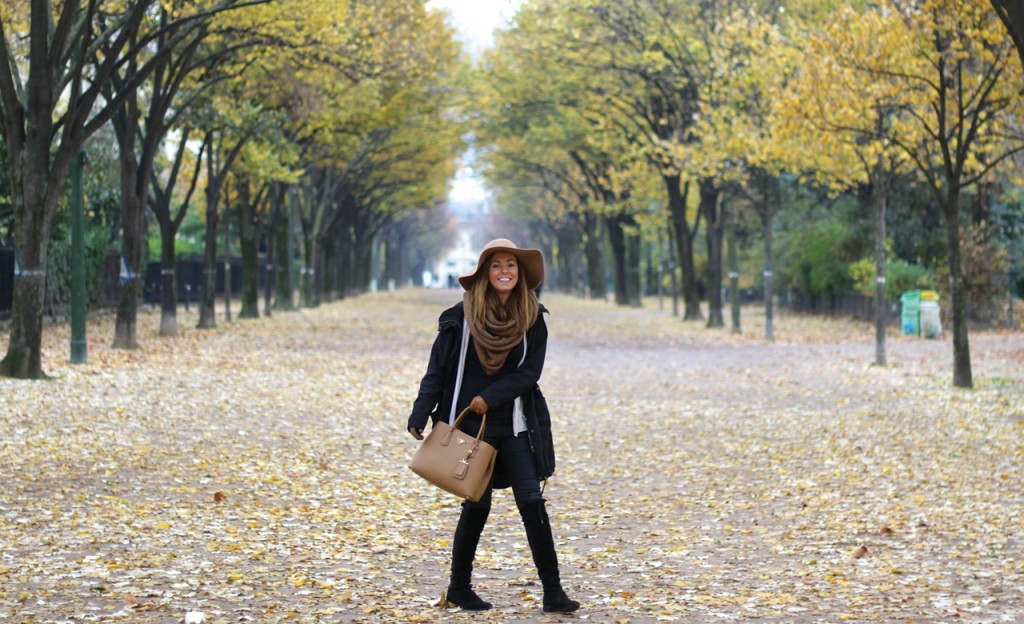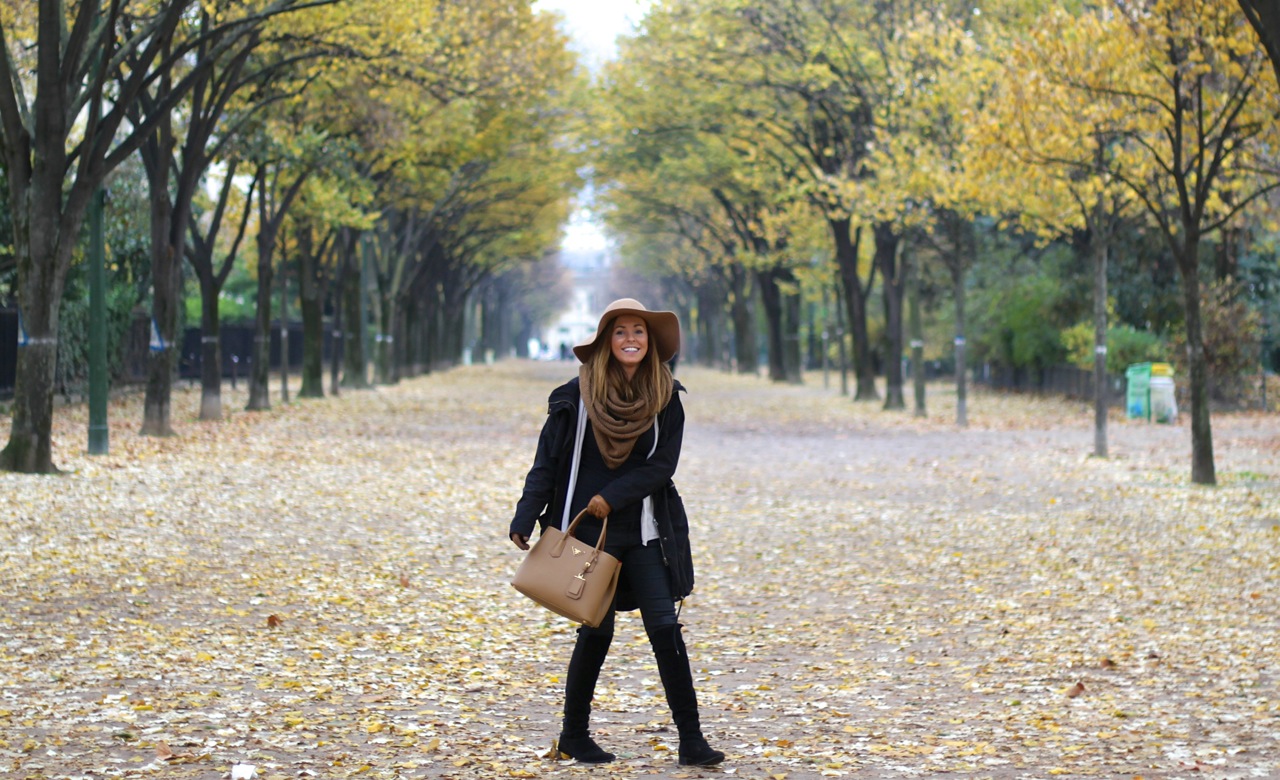 My year of adventures
On the day I graduated university I booked a one-way flight to London.
With my student debt covertly stacking up and nothing but my one backpack weighing me down, I set off on my own for a while. It was time to make sense of the last 18 years of institutionalised learning and more accurately, start making sense of me.
Who was I? Who would I become? These were burning questions niggling away at my sense of self. I had spent the last eighteen years of deep social conditioning learning what was right or wrong, good or bad. It was time to decide for myself.
That year was a whirlwind. I spent a few days in each city I visited and when I was particularly fond of a place, I stayed longer.
I traveled mostly by train and always by land where possible. This was an especially calming way to see the countryside of East and Western Europe, but quite the opposite on some questionable bus rides in Bolivia. I digress – this is a spectacular part of the world and calming in its own way. As a solo traveler relying on public transport and speaking little to no Spanish, however, there are other adjectives that come to mind.
Then, after 12 months traveling non-stop, I booked a flight home to attend my sister's wedding.
It was a surprise to my family who were expecting me sometime after Christmas. I didn't know it then, but that trip home would mark the beginning of an ongoing battle within myself. I was torn between an adventurous lifestyle and a quiet life at home in Tasmania.
Internally I wanted both.
But on the outside I built a personality around travel, restlessness and an insatiable case of wanderlust. A personality that took me around the world a few times over, to 80-something countries across six continents.
There are too many highlights to count of my last nine years traveling solo around the world.
Indeed, it is a question I am often posed at dinner parties.
"Brooke, you've traveled far and wide, tell us, where is your favourite place?"
It is a question I have heard too many times to count.
And if I'm honest, I never answer the same way twice. Because there is no singular answer – just years of adventures, memories, new faces, old faces and moments. Happy moments, sad moments, hilarious moments and life-changing moments.
Like the memory I have of the time I sold all my things and moved to South Africa. Or when, just a year later, I packed my bags and moved back – in the opposite direction.
There was the time I ran away to New Zealand and lived in a van for almost a month. My best friend Sophie came with me and we debated, over many bottles of red wine, the allure of celibacy and finding relationship satisfaction in your friends. It was (to no one's surprise) after a break-up that would leave me heartbroken for years.
Later we would run away to Los Angeles to avoid all adulthood responsibility in a desperate effort to make the most of our golden years. Our twenties. Believing we had exhausted the dating pool of our tiny towns, we set off on a self-imposed social experiment of cross-culture dating that would yield some… interesting results.
"We need to cut up our credit cards and get our expenses in check. Go find a cabin in the woods and live off the land for a while" was a conversation I can perfectly remember, word for word, after paying almost $400 for excess baggage at the tail end of a boozy trip to Upstate New York. Seriously, how I remember that trip is a miracle in itself. As for the conversation word for word? It was a sobering reality to say the least.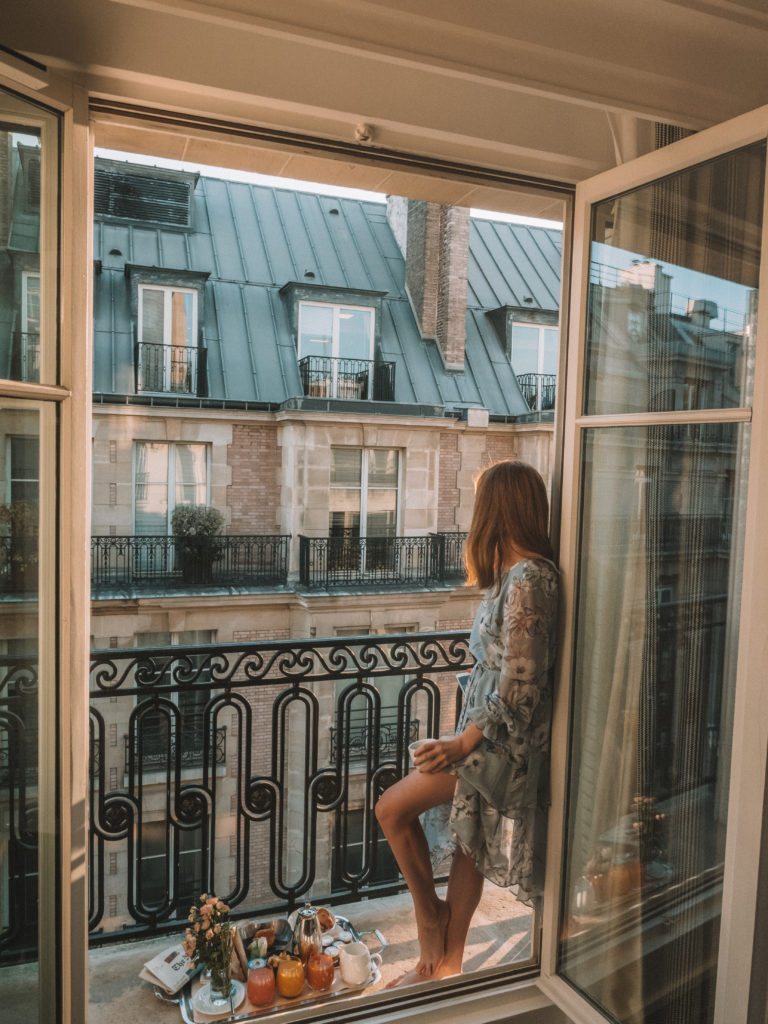 The moments that made me (me)
There were moments I can pinpoint that were special in other ways. Not for the friendships thrown under a microscope through the lens of travel or the boys that broke my heart, but for the exact opposite: solitude.
There was a time I traveled to the South of France and mistakenly found myself traveling along the A8 motorway, journeying from Cannes to Monaco… on a Vespa.
And how could I forget the vegan yoga retreat in the South of New Zealand? My insides were churning with detox tea, which I'd like to believe would be better equipped with a rebranding – poop tea. Are any of us surprised I shed a few kilos in a few days? A fact of which, I'd like to point out, was secondary to the bucketloads of emotional baggage I left behind in the foothills of those mountains.
I once found myself on a private island off the coast of Zanzibar at a honeymooner's paradise. I was, of course, alone.
Then I decided to visit a place I had been saving for a later date. "I'm saving it for my honeymoon," I'd tell my girlfriends. "It just seems too romantic to waste on myself," I'd continue. I was of course talking about Greece, one of the most popular destinations for honeymoon and couples trips. I went there alone in 2017. I was beginning to realise just how much I enjoyed my own company. And suddenly a life of being single and solo flashed before my eyes. I knew I was completely happy when I thought that doesn't look so bad.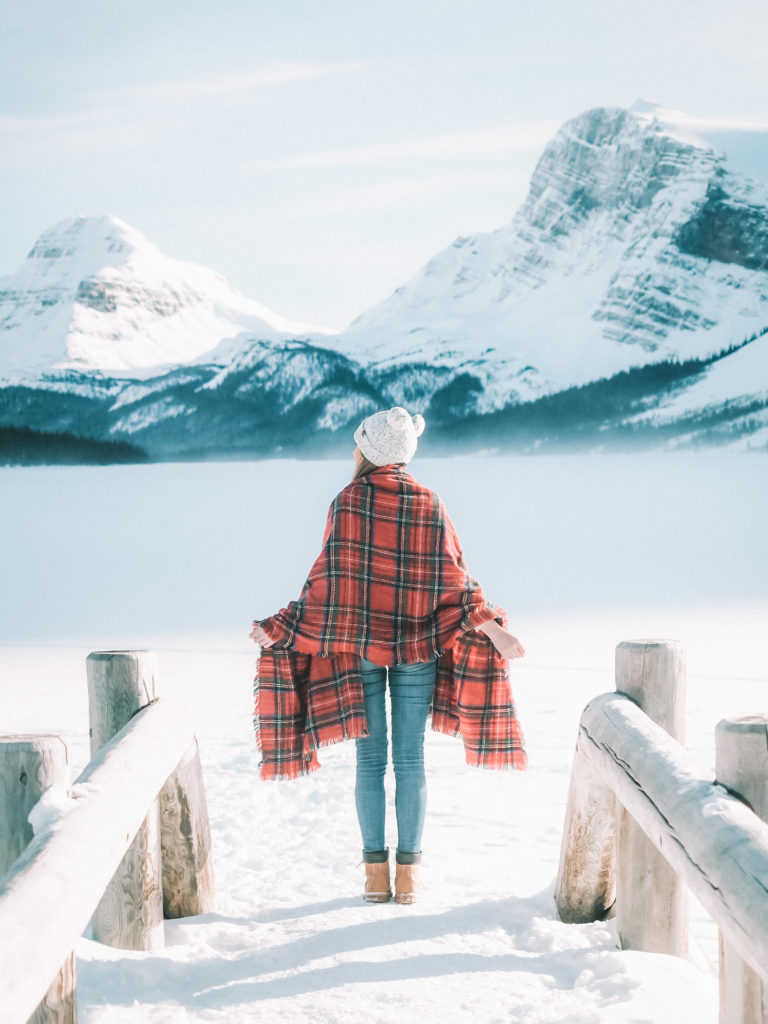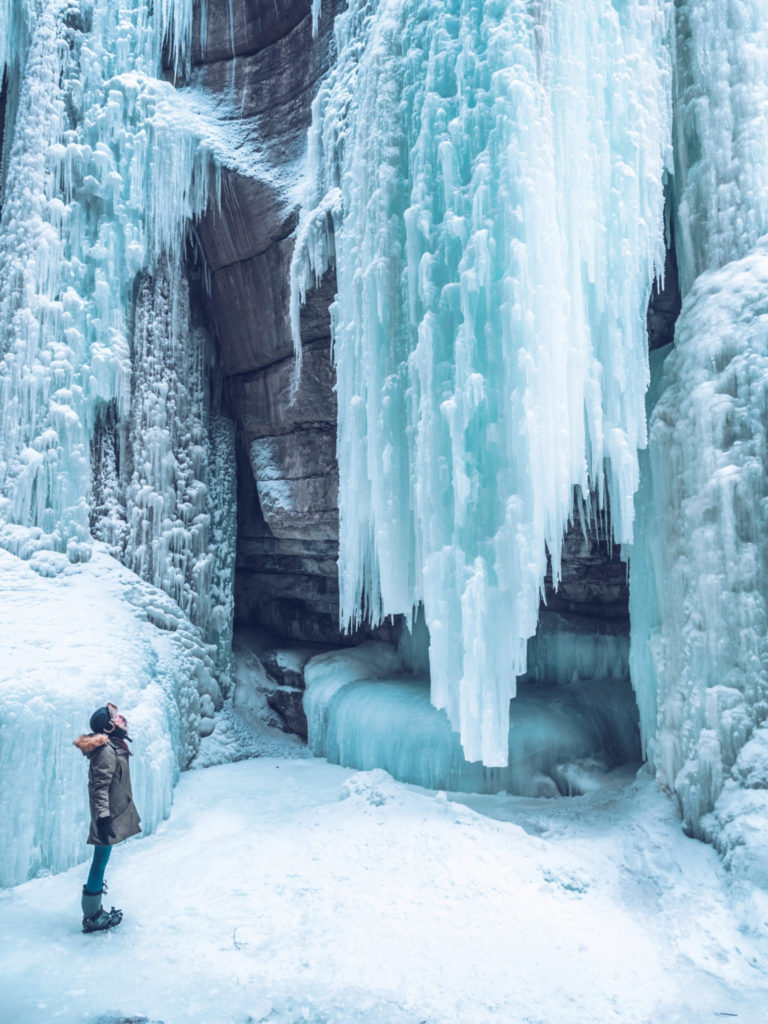 Coming to the end of one chapter
I've always been an advocate of having multiple passions and hobbies. I don't think it is too presumptuous to say that we humans are inherently multi-faceted.
We are all better at some things than others. I'm quite good at spending time alone (after having done it so much), but that wasn't always the case.
Through all of these adventures and misadventures, I have become a more rounded, happy and whole version of myself. But I don't get the same sense of accomplishment or satisfaction I once did from solo travel.
The act of traveling in itself has become something of a normality to me. That doesn't mean I don't still love it with every inch of my being. But too much of anything is… too much.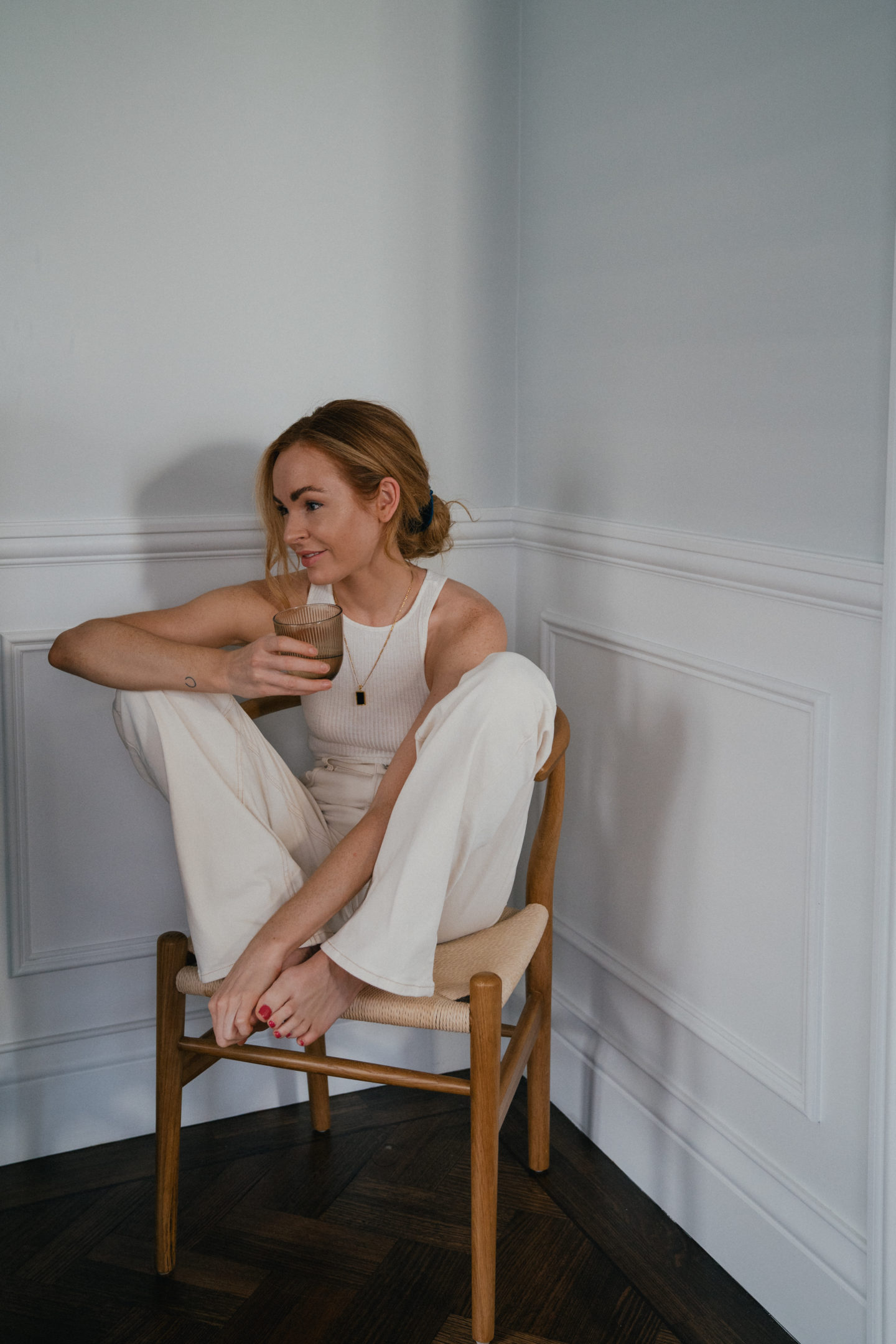 Starting the next chapter
I spent my 22nd birthday alone in an apartment I rented on Zehdenicker Straße in the heart of Berlin. I celebrated my 24th birthday in London. My 26th birthday was spent on the dance floor of a dive bar in East Los Angeles. And on my 29th birthday, I was journeying through South Africa's Winelands in a drunken haze.
This year I am turning 30.
I don't want to pretend that doesn't carry some sort of weight for me, because I'd be lying if I said I wasn't feeling some kind of way about this milestone.
If nothing else, the turn of a decade has forced me to audit my life thus far.
I've loved every minute of it. Every plane ticket booked on a whim, every bad decision. Every person who started as a stranger and soon became a friend. Every drunken night out. Every cosy night in.
My twenties were in many ways about finding myself. And you best believe I looked far and wide!
My thirties will be about creating myself. This is less about starting over, as much as it is about taking stock. Seeing where I started and how far I've come since then. A momentary pause to reflect on a decade past. And an invitation to myself to start over anew.
This is the closing of the World of Wanderlust chapter – as my identity and sense of self. The site will live on and continue to publish travel articles to aid and inspire solo female travelers. I personally will be hanging up my hat and moving on to a new chapter.
You can still find me on instagram @worldwanderlust and my personal account @brookesaward.
Subscribe here to find out first about the next chapter.
And if you like, subscribe for my new Youtube Channel.
Bon voyage to the blog, my loyal readers and friends!
Brooke x