Knowing where to stay in a city and explore as diverse and as densely populated as Paris can be a minefield. So to help you make the most of your time in the city of love and lights, we've broken down the city by neighbourhood to showcase where is good for what, why, and most importantly… what you should eat there! Use this guide to help you navigate your way through the city that nowhere quite compares to and ensure you are always on the right side of town.
1st arrondissement
The first is the heart of Paris, and by reputation the most exclusive neighbourhood in the city. Staying in this area means you'll be a stone's throw away from all of the landmarks but you'll also pay dearly for this luxury in hotels. Apartment rentals on the other hand are cheaper within this area, so be sure to check out what is on offer through Air BnB or a local site such as Paris Attitude.
What to do: Visit the world famous the Louvre, be wowed by the stain glass windows at Saint Chappelle and meander the manicured Palais Royal gardens.
Where to eat: Breakfast at the healthy epicerie Claus, lunch at Soufflé serving only the French specialty it is aptly named after and dinner at three Michelin-starred Le Meurice restaurant.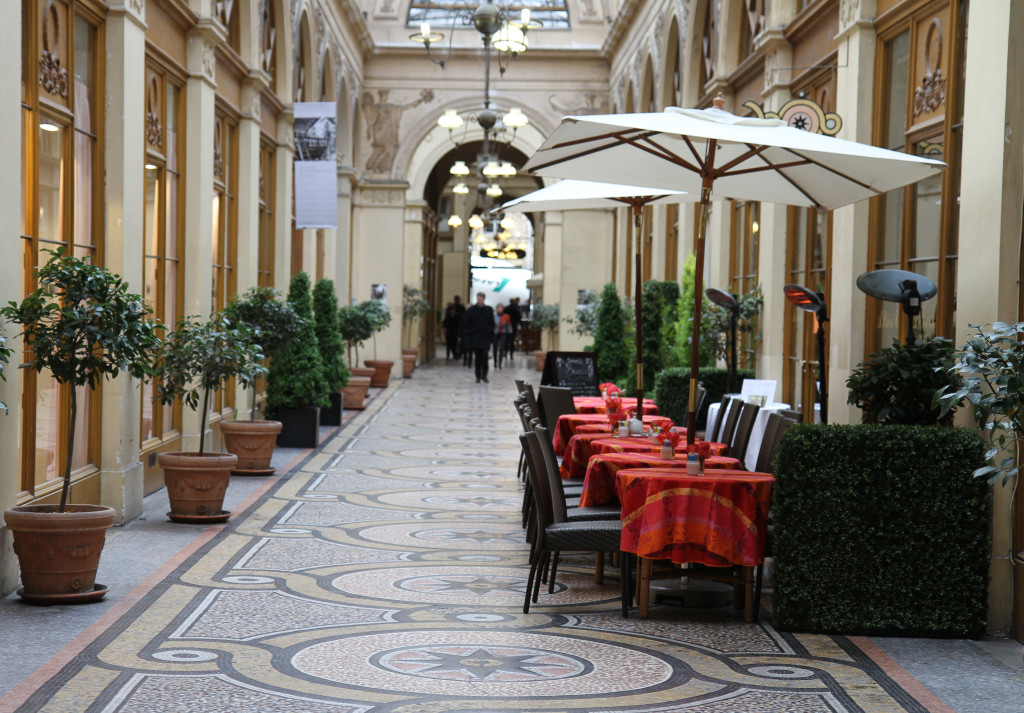 2nd arrondissement
The second is trendy, bustling and brimming with shopping arcades and cafes.
What to do: Peruse the quintessentially Parisian market street rue Montorgeuil and weave in and out of the old-world shopping arcades.
Where to eat: Breakfast at speciality coffee shop Lockwood; lunch at Japanese favourite Hokkaido, and dinner at Frenchie, an on-point wine bar and eatery.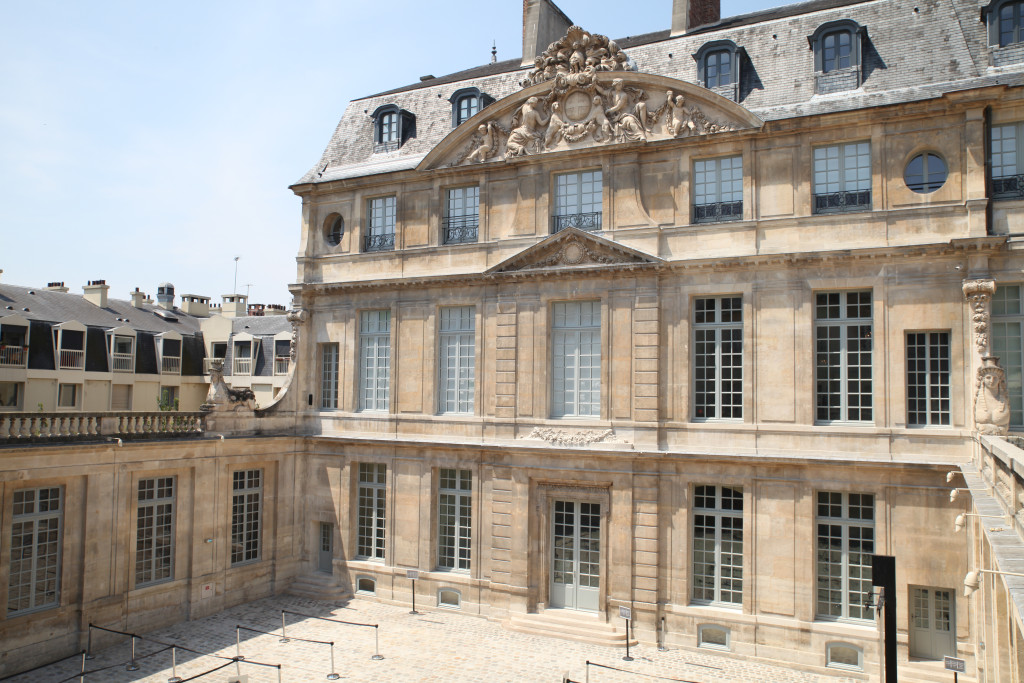 3rd arrondissement
Trendy and up and coming, the third is an extension of the popular Marais neighbourhood – both a great area to stay and especially eat your way through the newly established eateries popping up in this part of town.
What to do: Visit the recently renovated Picasso museum and peruse the goods at Merci.
Where to eat: Breakfast at vegetarian favourite Café Pinson, lunch at Beaucoup, and dinner at clandestine eatery Derrière.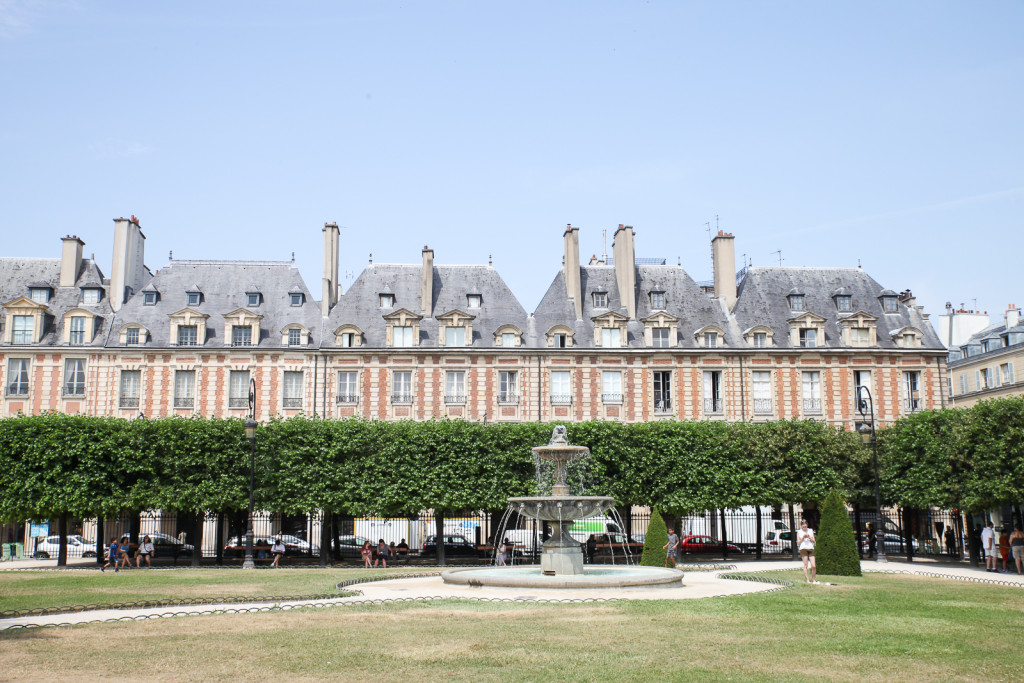 4th arrondissement
Home to the hip and happening Marais area, the famous Notre Dame cathedral and the idyllic Ile St Louis, the 4th neighbourhood isn't a cheap area to stay in but it's central, compact and has oodles of Parisian charm.
What to do: Meander the cobbled backstreet of the Marais and all its vintage stores, take in the gothic architectural gems such as the Hôtel de Ville and Notre Dame and visit the former home of Victor Hugo.
Where to eat: Breakfast at typically French Au Petit Fer à Cheval, lunch at falafel expert l'As du Falafel and dinner at the chic Parisian restautant Chez Julien featured in episodes of Gossip Girl.
5th arrondissement
Known as the intellectual district, teeming with students and thinkers who frequent the historic university la Sorbonne. The 5th is a good place to stay with its mazelike back streets and abundance of eateries.
What to do: Visit the historic pantheon, climb to the top of Jean Nouvel's architectural masterpiece the Institut du Monde Arabe, have mint tea in the mosque and walk through the picturesque Jardin des Plantes.
Where to eat: Breakfast at the trendy Strada Café, Moroccan feast for lunch at the Mosque and dinner at Bodega Tapas.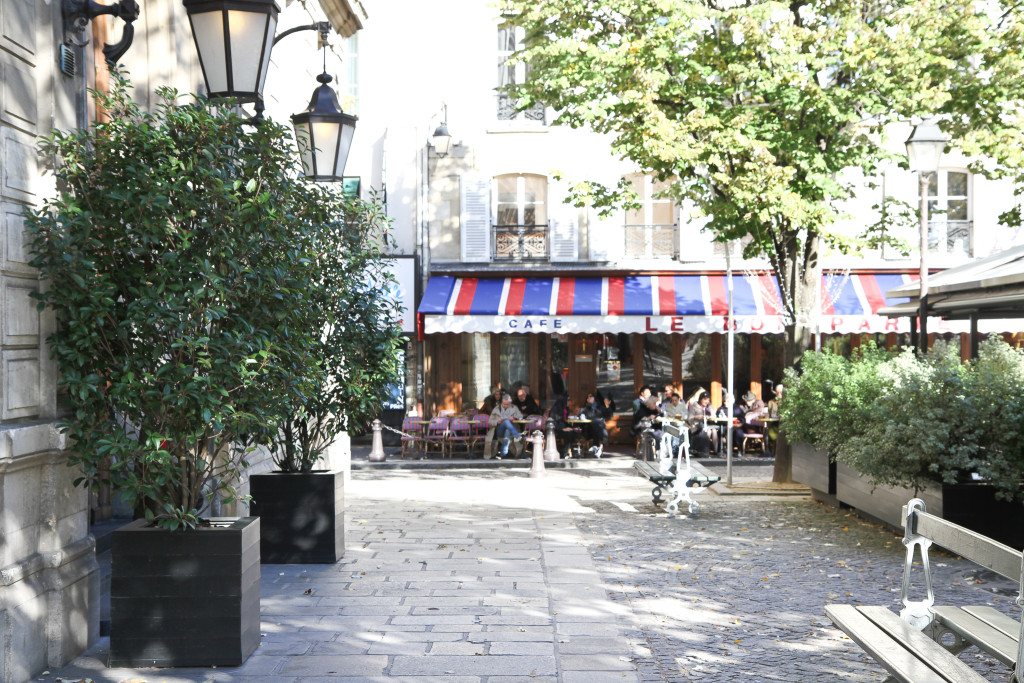 6th arrondissement
Undeniably charming, the 6th is an ideal neighbourhood to base yourself as it's a beautiful area in its own right and also within walking distance of the Seine and many of Paris' landmarks.
What to do: Stroll through the scenic Jardin du Luxembourg, explore the areas St Germain and St Sulpice and uncover all of the hidden charms and back streets in this quintessentially Parisian area.
Where to eat: Breakfast at fun and funky Colorova, lunch at traditional Café de Flore and dinner at expensive but worth every penny Relais Odéon.
7th arrondissement
The 7th arrondissement is home to the iconic Iron Lady and consequently receives a lot of hype. Its proximity to the Eiffel Tower doesn't necessarily mean that it's the best area to stay in however, as restaurants, cafes and bars feel sparser than in other neighbourhoods.
What to do: Climb to the top of the Eiffel Tower, visit Napoleon's tomb at Invalides, get your Impressionist art fix at the Musée d'Orsay
Where to eat: Breakfast at trendy Coutume cafe, lunch at traditionally French Cafe Constant and dinner at nouveau cuisine restaurant L'Arpège.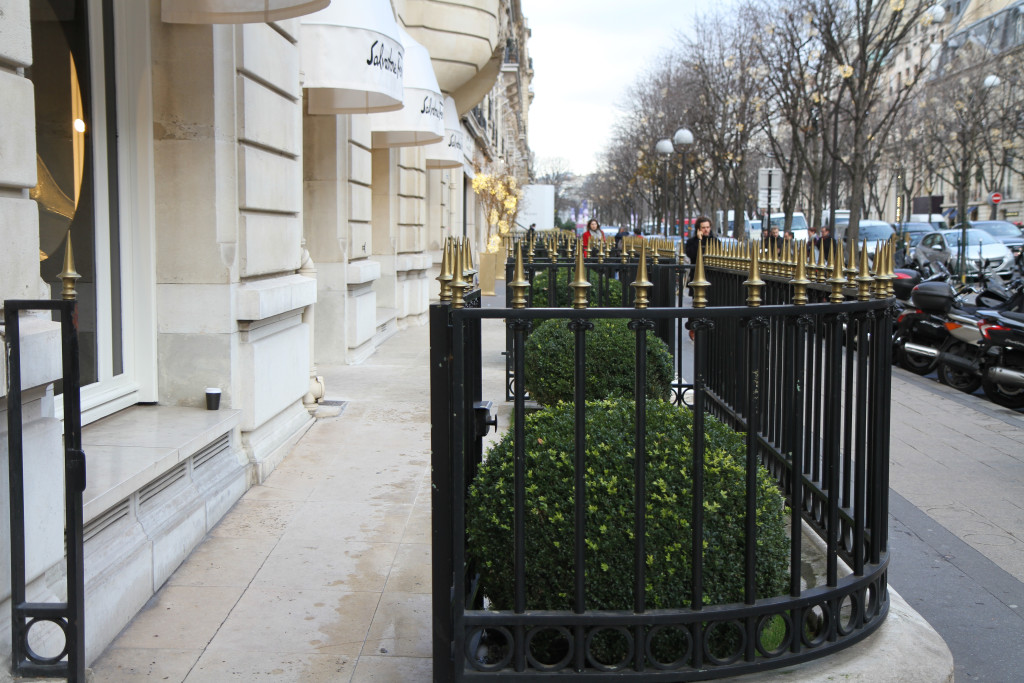 8th arrondissement
The 8th arrondissement is a shopaholics dream with the famous shopping avenue, the Champs-Elysees running through it as well as the very chic and equally expensive avenue Montaigne. Shopping in this area costs a small fortune as does staying in it.
What to do: See which exhibition is taking place at the Grand Palais as it's nearly always incredible, traverse Pont Alexandre III and have a picnic in the gold gated Parc Monceau.
Where to eat: Patisserie-laden breakfast at Ladurée Royale, lunch at Japanese haunt Taisho Ken and dinner at Michelin-starred Pierre Gagnaire.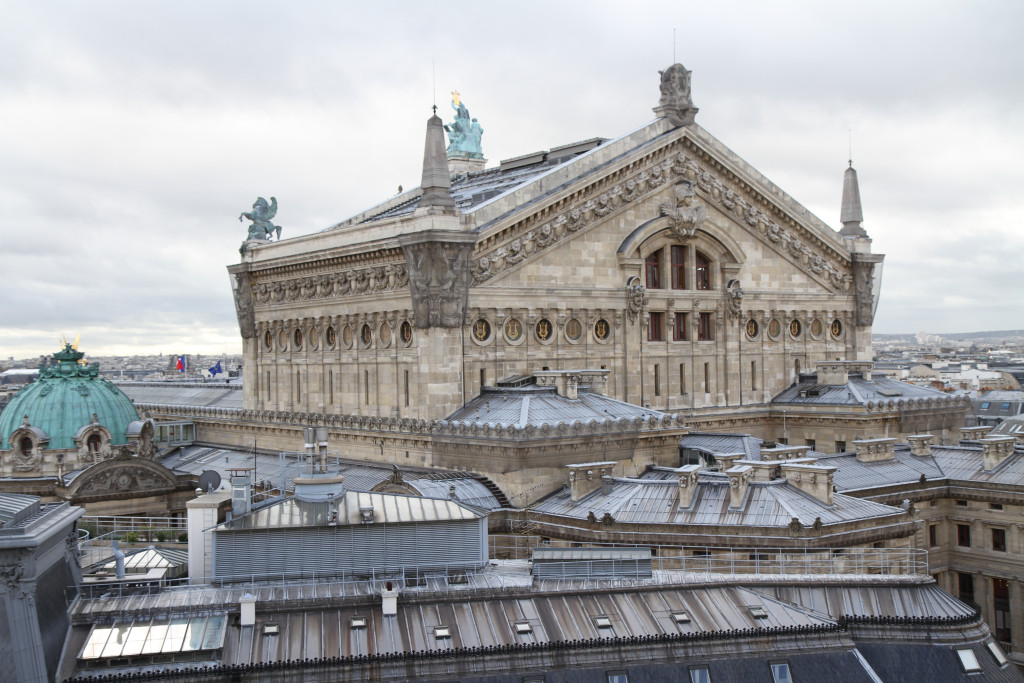 9th arrondissement
The 9th is a large, bustling area teeming with great bars, cafes and restaurants and is the neighbourhood where all of the cool crowds flock, especially come the weekends. It's a great location to base yourself, if speciality coffee and mixologist cocktails are your thing.
What to do: shopping in the famous department store Lafayette, watch a performance at the gold-adorned Opera Garnier, explore St Georges and meander along rue des Martyrs.
Where to eat: Breakfast at Café Marlette, lunch at trendy Buvette and dinner at tapas bar Artisan.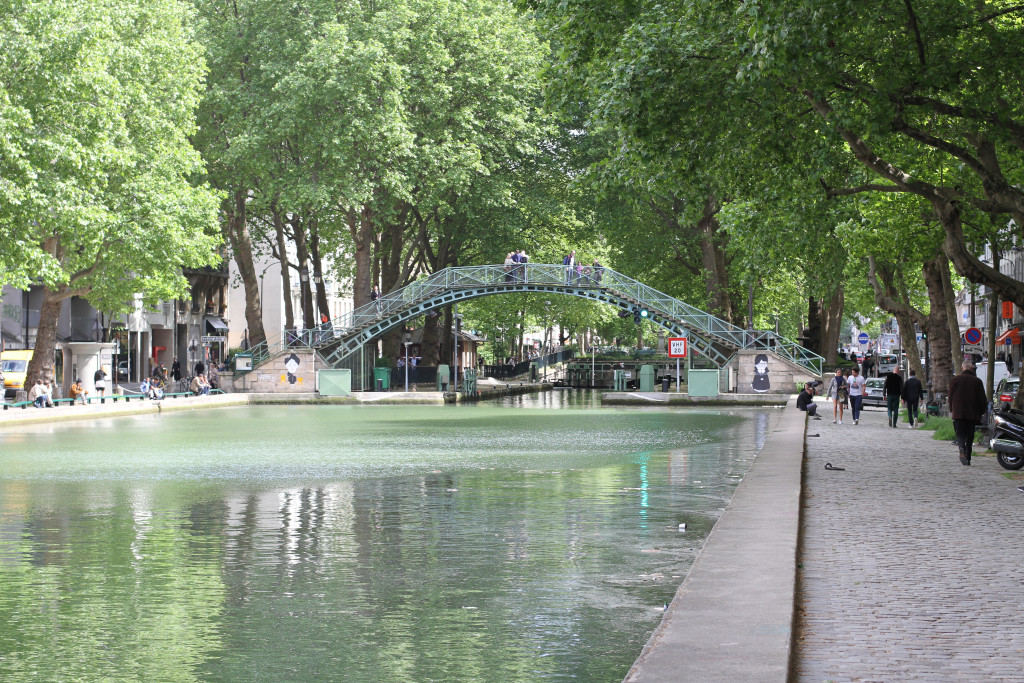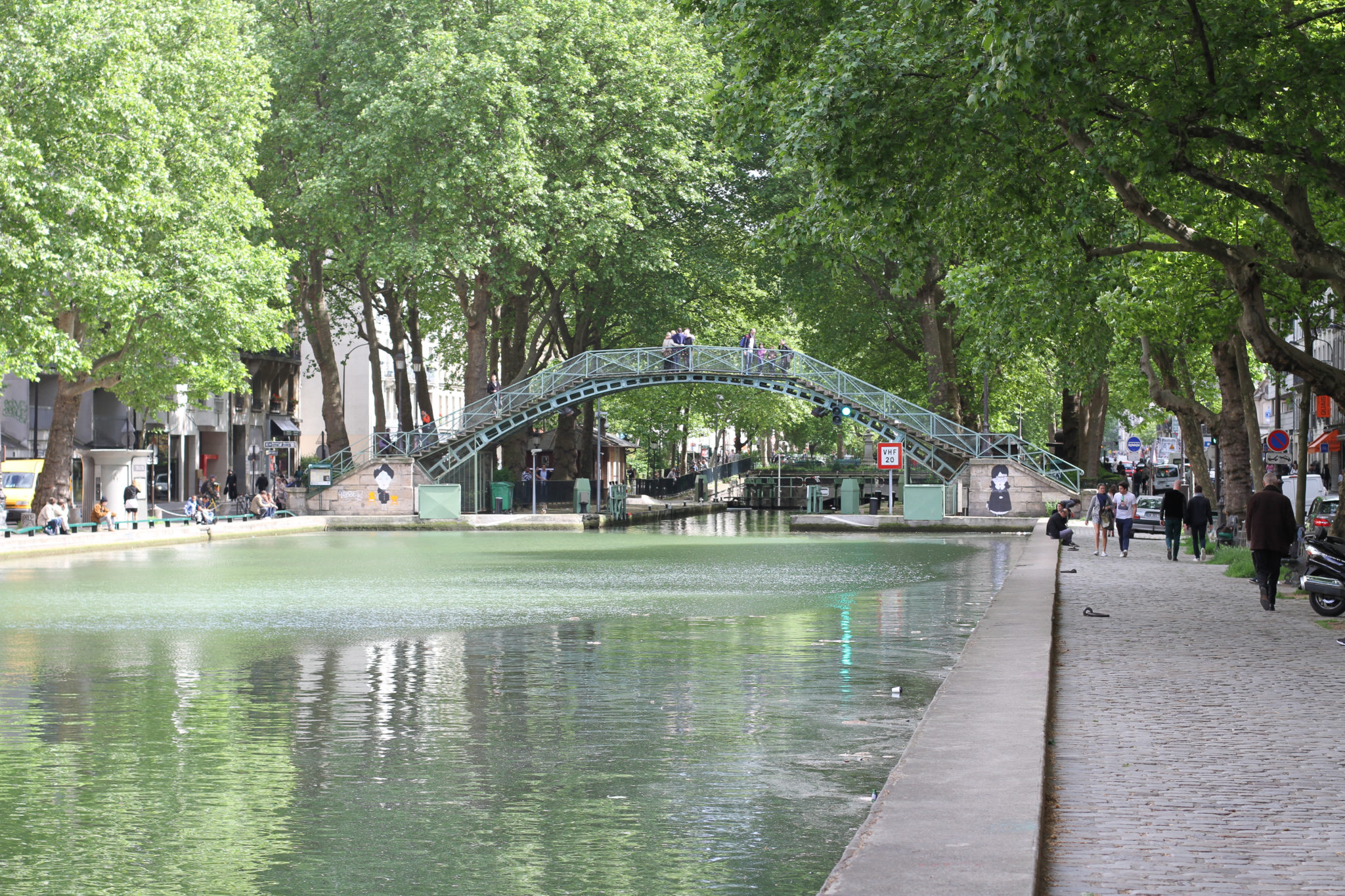 10th arrondissement
The 10th is the hippest area in Paris. There are some very cool places to hang out but also some rougher ones. Be careful if choosing to stay here as some parts can be quite hairy.
What to do: Stroll along Canal St Martin and explore the speciality coffee shops around the metro Jacques Bonsergent.
Where to eat: Breakfast at Aussie favourite Holybelly, lunch at la Chambre aux Oiseaux and dinner at Caribbean-inspired le Comptoir General.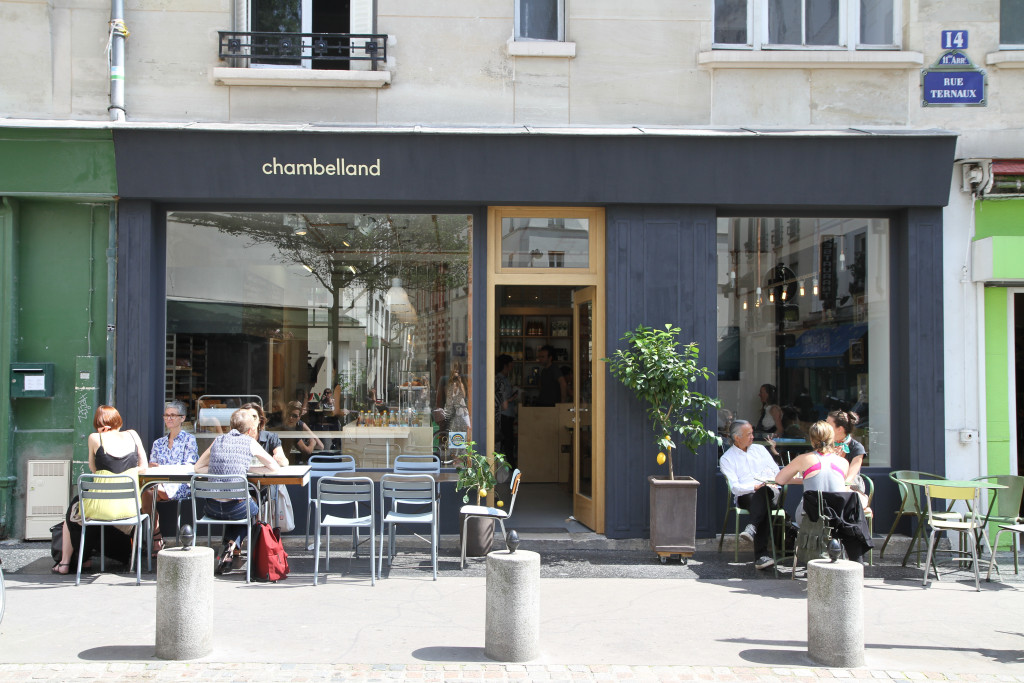 11th arrondissement
One of the liveliest areas of the city with an abundance of bars and a buzzing nightlife. This area is fun and full of youngsters but also has some sketchier pockets.
What to do: Bastille market and explore the bustling streets around Oberkampf.
Where to eat: Breakfast at Steel cyclewear & coffee shop, lunch at sought-after Septime and dinner at Italian star Ober Mama.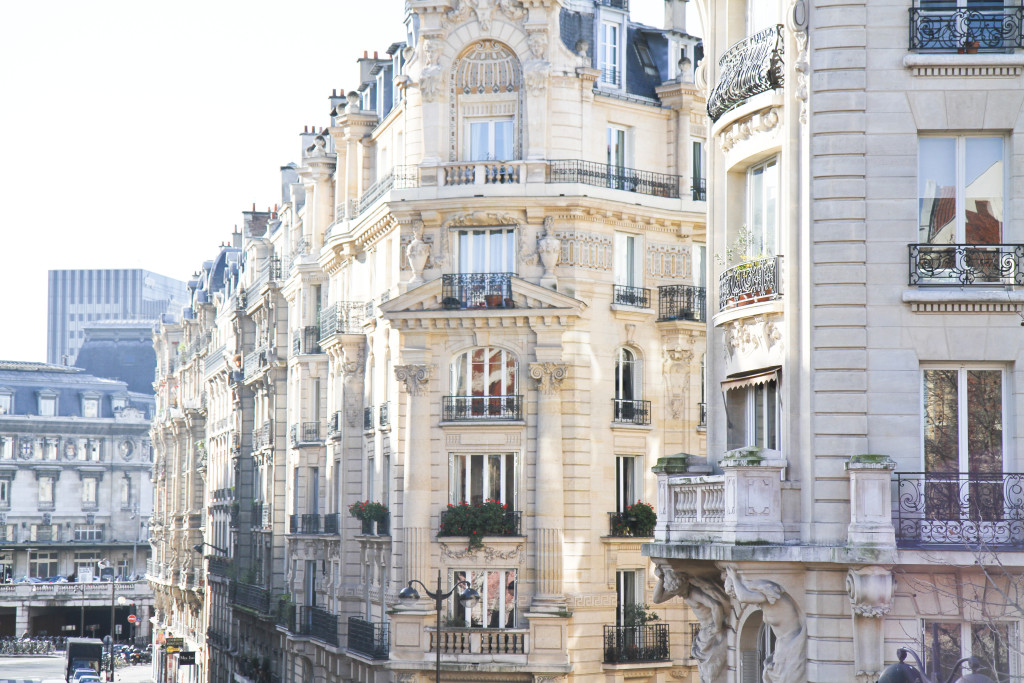 12th arrondissement
Affordable and well-connected to more central areas, the 12th is a good option for those on a budget.
What to do: Stroll the charming, pastel-hued street Rue Crémieux, walk the Promenade Plantée, watch an art house film at la Cinematheque Francaise and visit the Musée des Arts Forains.
Where to eat: Lunch at French classic Amarante and dinner at pizzeria Pink Flamingo.
13th arrondissement
A cosmopolitan area of town with a selection of reasonably priced eateries from around the world, including Chinese, Cambodian and other predominantly Asian cuisines.
What to do: Visit the Francois Mitterand library and meander down the charming road Buttes aux Cailles with its host of restaurants, bar and cafes.
Where to eat: Lunch at Vietnamese Pho 14 and dinner at South East Asian Lao Lane Xang 2.
14th & 15th arrondissement
These neighbourhoods are more residential with little else to do. There is however something to be said for their quiet and safe streets which provide a tranquil place to rest your weary head.
What to do: Visit the underground caverns of skeletons at the Catamombs and get your fresh fruit and veg from the Raspail market.
Where to eat: Flawless coffee for breakfast at Hexagone café, lunch at seafood restaurant Axuria and dinner at a cabaret show at Fracasse.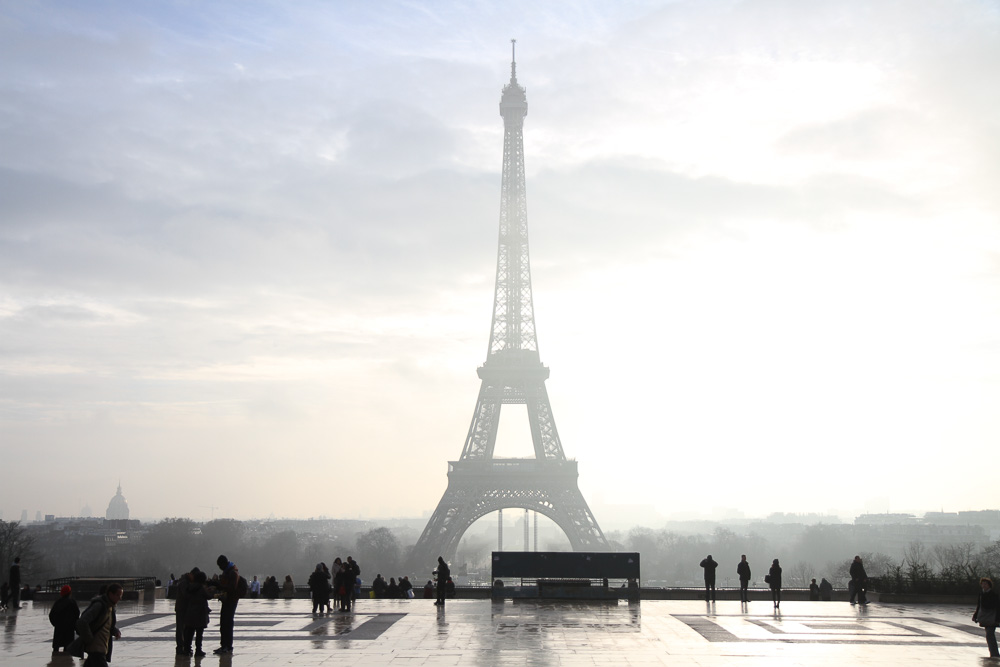 16th arrondissement
The largest arrondissement in Paris and one of the best to stay in. The side closer to central Paris is within easy walking distance of the Arc de Triomphe and a mere few strides away from the Eiffel Tower. The 16th is a beautiful neighbourhood of spacious and classically Parisian apartments housing wealthy families and chic couples.
What to do: Peruse the Monet collection at the Musée Marmottan Monet, have a picnic at the beautiful Chateau de Bagatelle, cycle in Bois de Boulogne and get your modern art fix at the Palais du Tokyo.
Where to eat: Breakfast at pretty Carette, lunch at former train station la Gare and dinner at haute cuisine restaurant Histoires.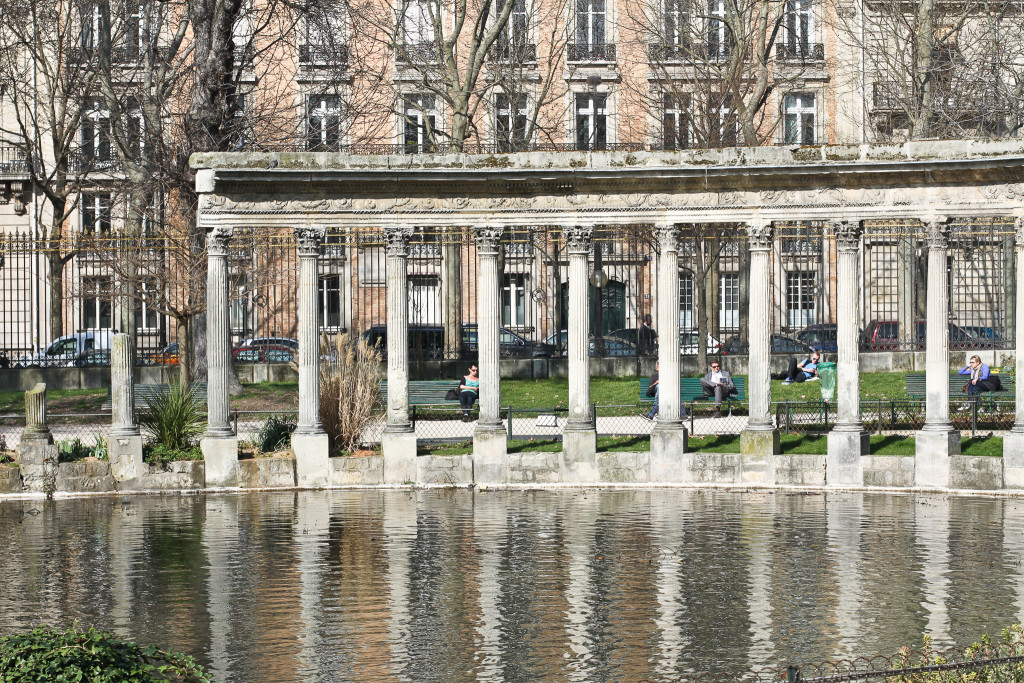 17th arrondissement
The 17th passes from up-market to rough very quickly. The part towards Monceau is beautiful, Batignolles is lovely but St-Ouen is rough around the edges.
What to do: relax in the gold-framed Monceau gardens and visit the Musée national Jean-Jacques Henner
Where to eat: Breakfast at Pastelaria Belem, lunch at excellent Gare au Gorille and dinner at oyster specialist l'Huitrier.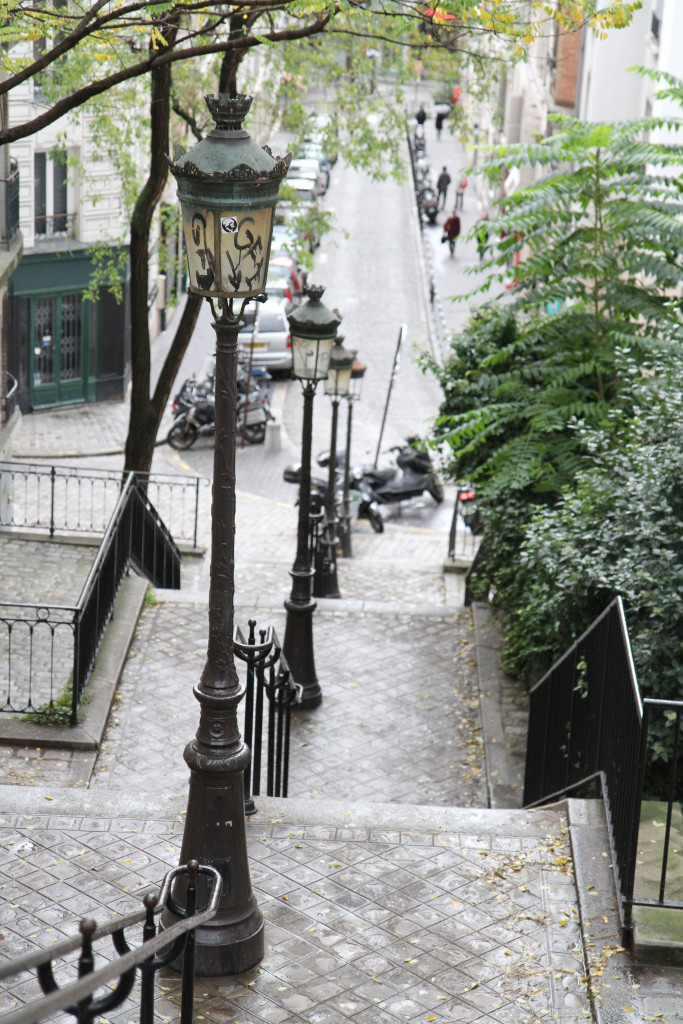 18th arrondissement
Parts of the 18th are reminiscent of postcard Paris with charming steps and the iconic Sacré Coeur and others are havens for pick-pocketing among other crimes. Avoid Barbès-Rochechouart and Port de la Chapelle but don't be put off by the up-and-coming corners.
What to do: Climb to the top of Sacré Coeur and wander the backstreets dotted with artists at work and cafes.
Where to eat: Breakfast at the brilliant Bal Café, lunch at New Yorkesque Barbès Brasserie and dinner with a view at the Terrass restaurant.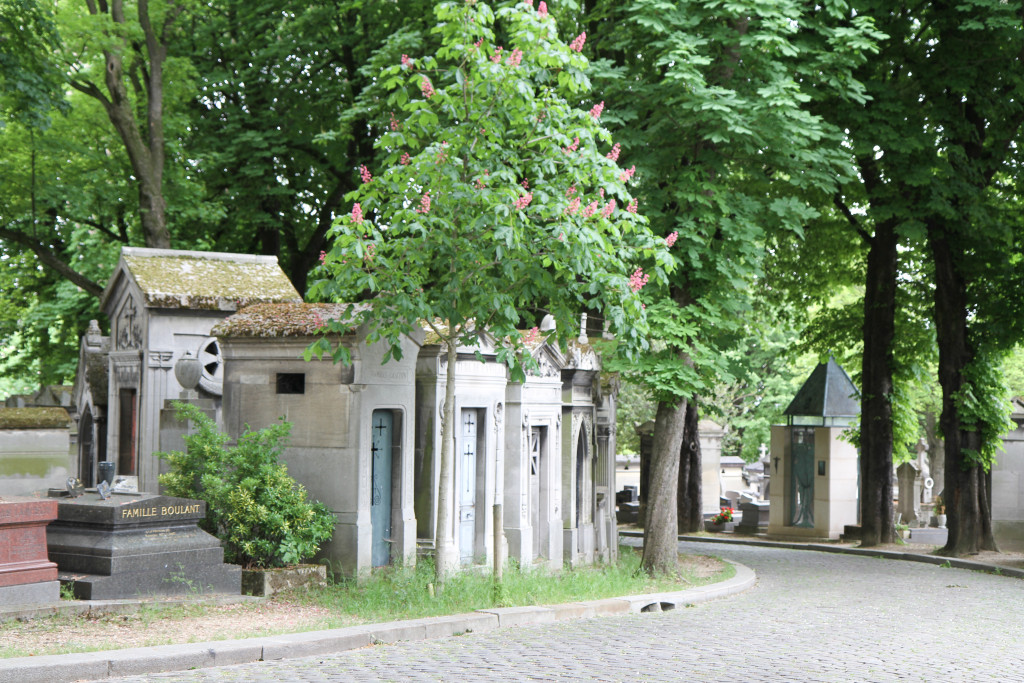 19th & 20th arrondissement
Not an area I would recommend staying in but one worth visiting especially for the Père Lachaise cemetery.
What to do: Explore the diverse Buttes Chaumont gardens and find Oscar Wilde's grave at Père Lachaise.
Where to eat: Breakfast at Café Lomi, lunch at traditionally French le Baratin and dinner at hip hotel Mama Shelter.