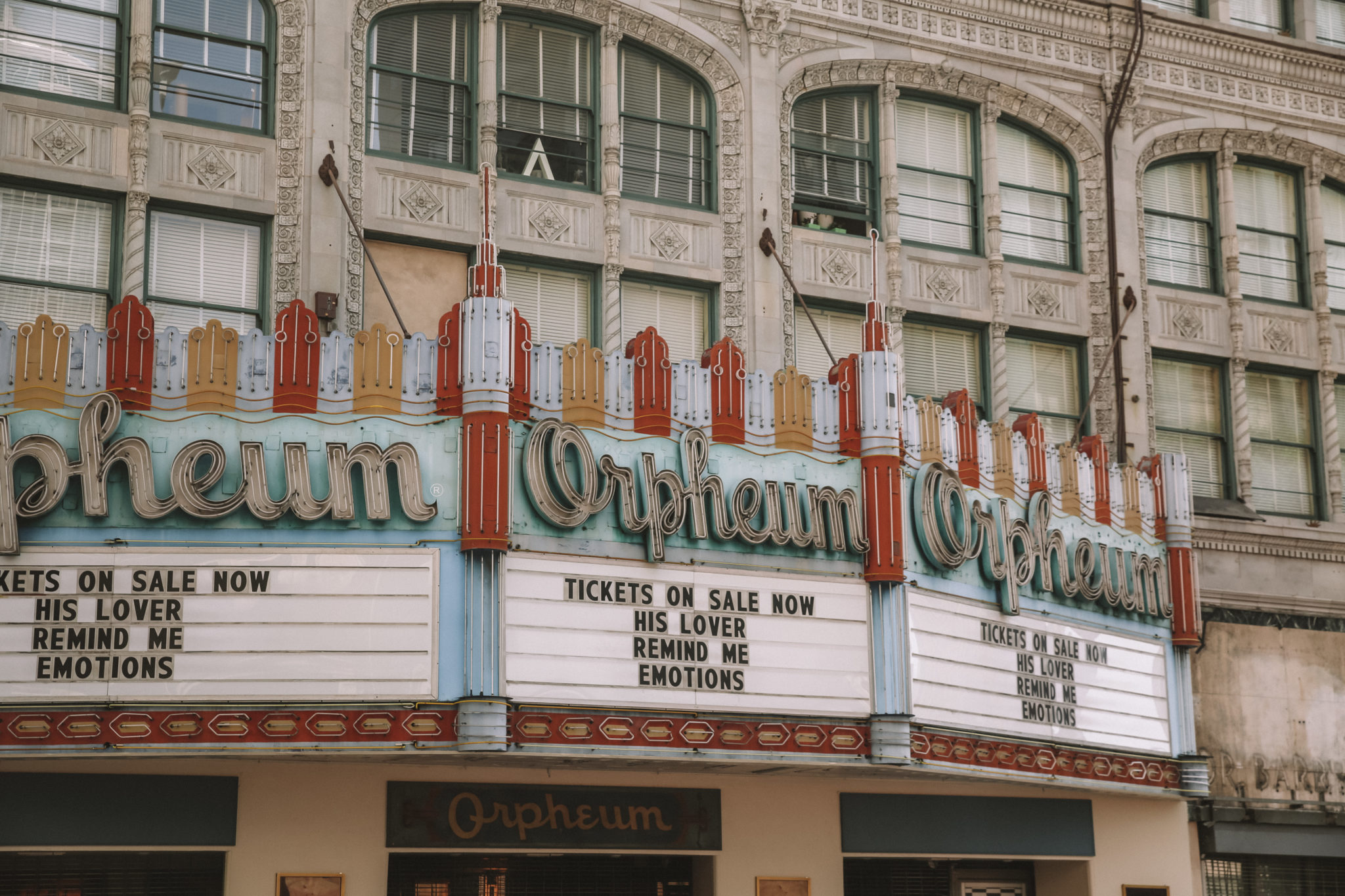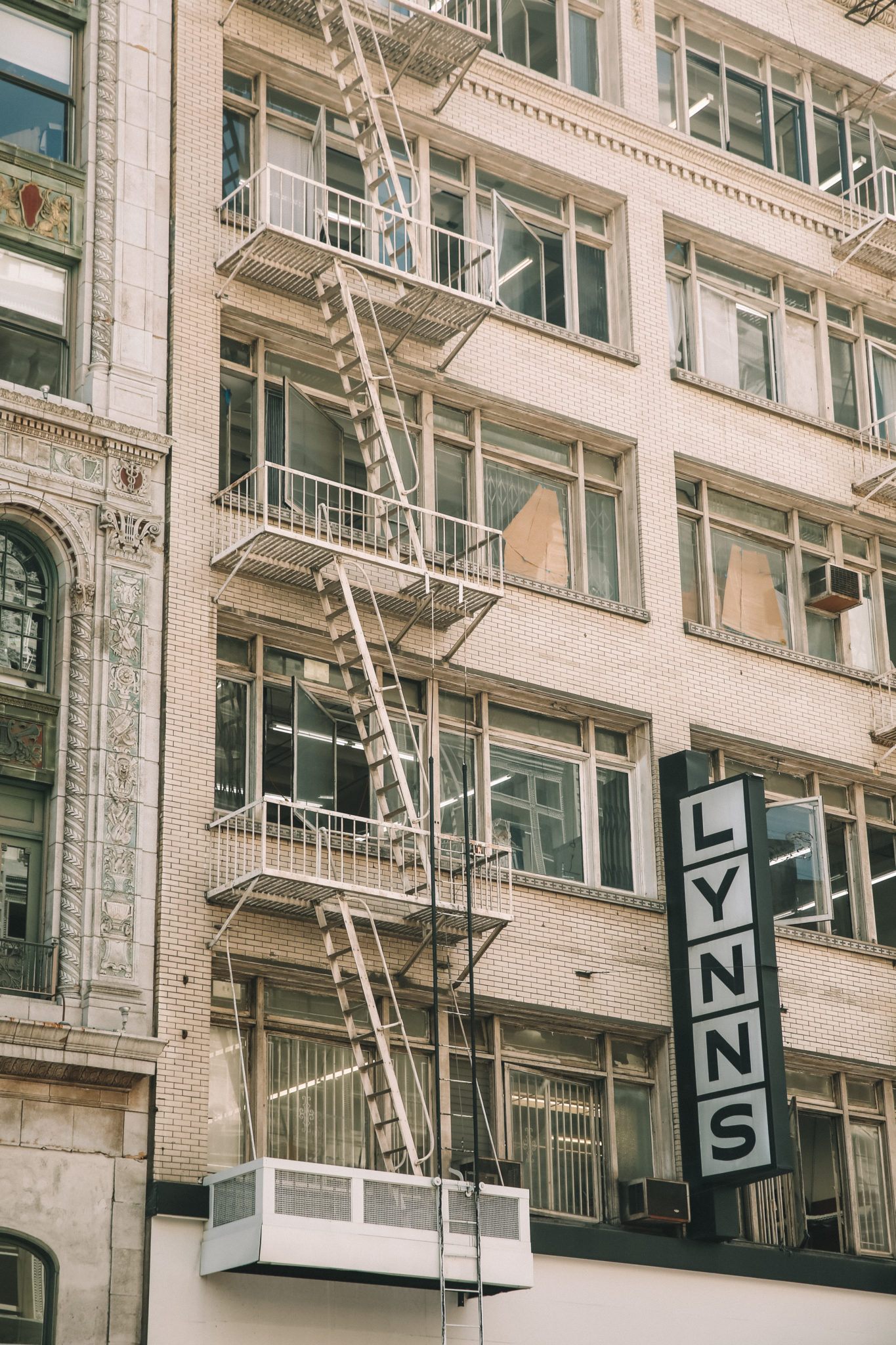 There's constantly something new and something hip popping up in Downtown Los Angeles as of late. Think New York's Chelsea meets nowadays Dumbo, filled with new eateries at every turn. This vibrant area of town has had a huge revival over the past few years. Now it is filled with art galleries, coffee shops, rooftop bars and is a hub for great eats. All of which you are about to discover in our guide to downtown Los Angeles!
The best part about Downtown LA is that you can walk from A to B, something that's not so easy in most other parts of the city so everything is right within reach. So you're convinced? Here's your complete DTLA guide to make the most of your time in what is quickly becoming one of our favourite neighbourhoods around town!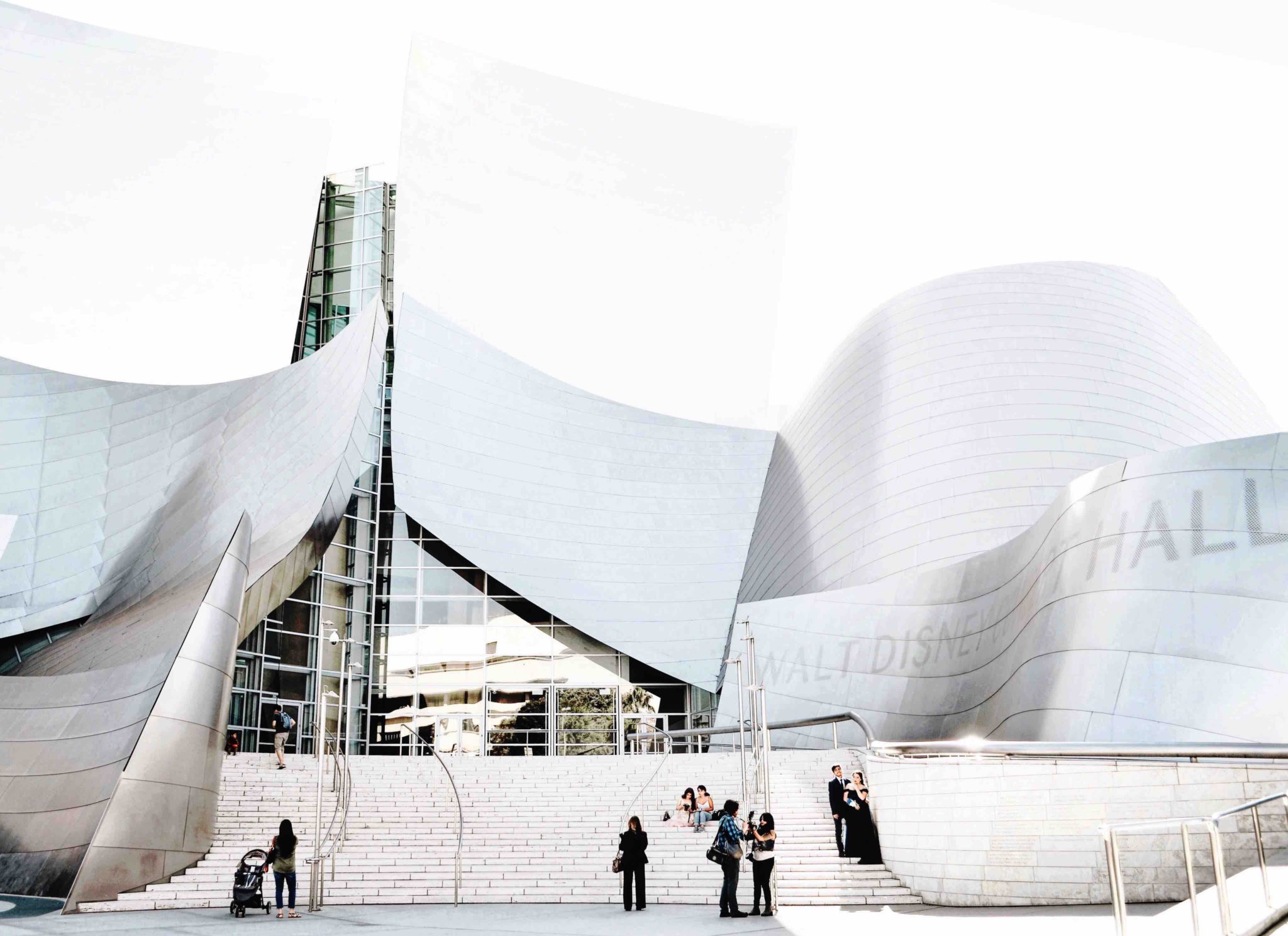 What to see & do
Walt Disney Concert Hall
Home of the Los Angeles philharmonic orchestra, this stunning concert hall is named after Walt Disney when his wife Lillian Disney made a gift towards the building in 1987. The building became an LA icon when it opened its doors in 2003 which seats 2200 people. From the inside and outside, this beautiful building is a remarkable work of architecture.
Ahmanson Theatre
Located right opposite the Walt Disney Concert Hall you'll find the Ahmanson Theatre where we recently saw the soon to be Broadway Musical 'Aint Too Proud' about the life and times of the Temptations. Playing shows like Dear Evan Hansen and Come From Away, the Ahmanson is where you can check out some of the countries best Musical shows without heading all the way to New Yorks Times Square.
Bradbury Building
This timeless & much beloved 1893 landmark is the oldest commercial building still standing in Los Angeles which you might recognize from films Blade Runner and 500 days of Summer. The spectacular lobby and first-floor landing are free for the public to wander where you can take in this incredible Victorian architecture that stands almost 50 feet with open case elevators and marble stairs. It's Lemony Snicket meets Hogwarts and is every inch magical.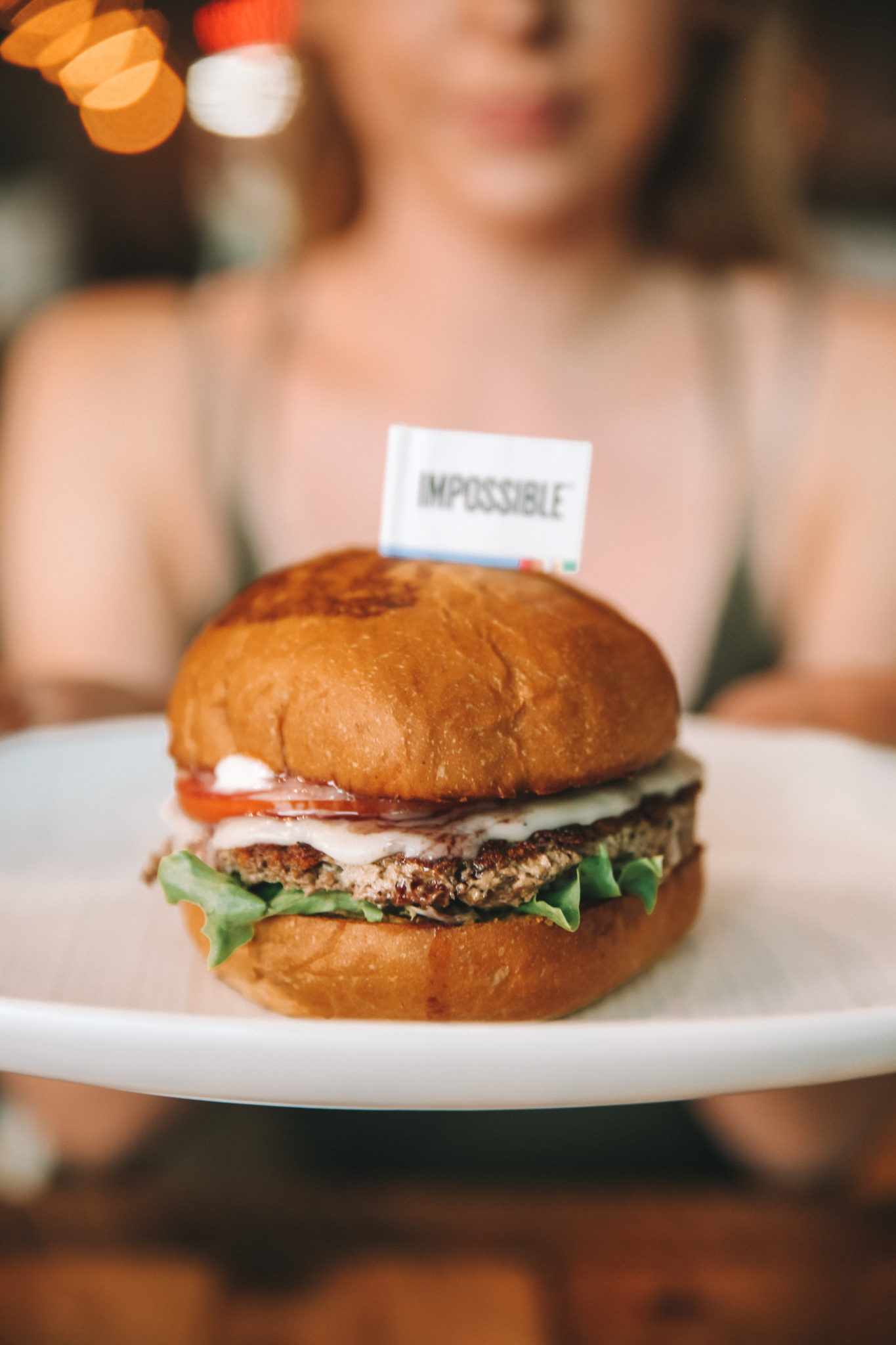 Where to eat
Umami Burger
Home to gourmet burgers and the very best truffle fries, you can't go past trying the new Impossible burger at Umami. A treat for vegans and non-vegans alike, the impossible burger is a plant-based burger patty made from ingredients like wheat, coconut and potatoes that delivers the flavour, aroma and beefiness of real meat. This burger is better for you and the planet and Umami have done a delicious job of offering an option that is 100% plant-based from bun to bun.
ilCaffe
If you're looking for good coffee in Downtown Los Angeles, this right here is the place. This stylish little coffee bar which is connected to the Acne store comes from Sweden and serves up locally roasted Stumptown Coffee. Sit window side and watch Downtown Los Angeles pass you by.
Preux and Proper
For a Southern feast in Downtown Los Angeles, you can't go past Preux and Proper whose menu includes all flavours of the South including friend Mississippi Catfish, crab hushpuppies and rabbit jambalaya.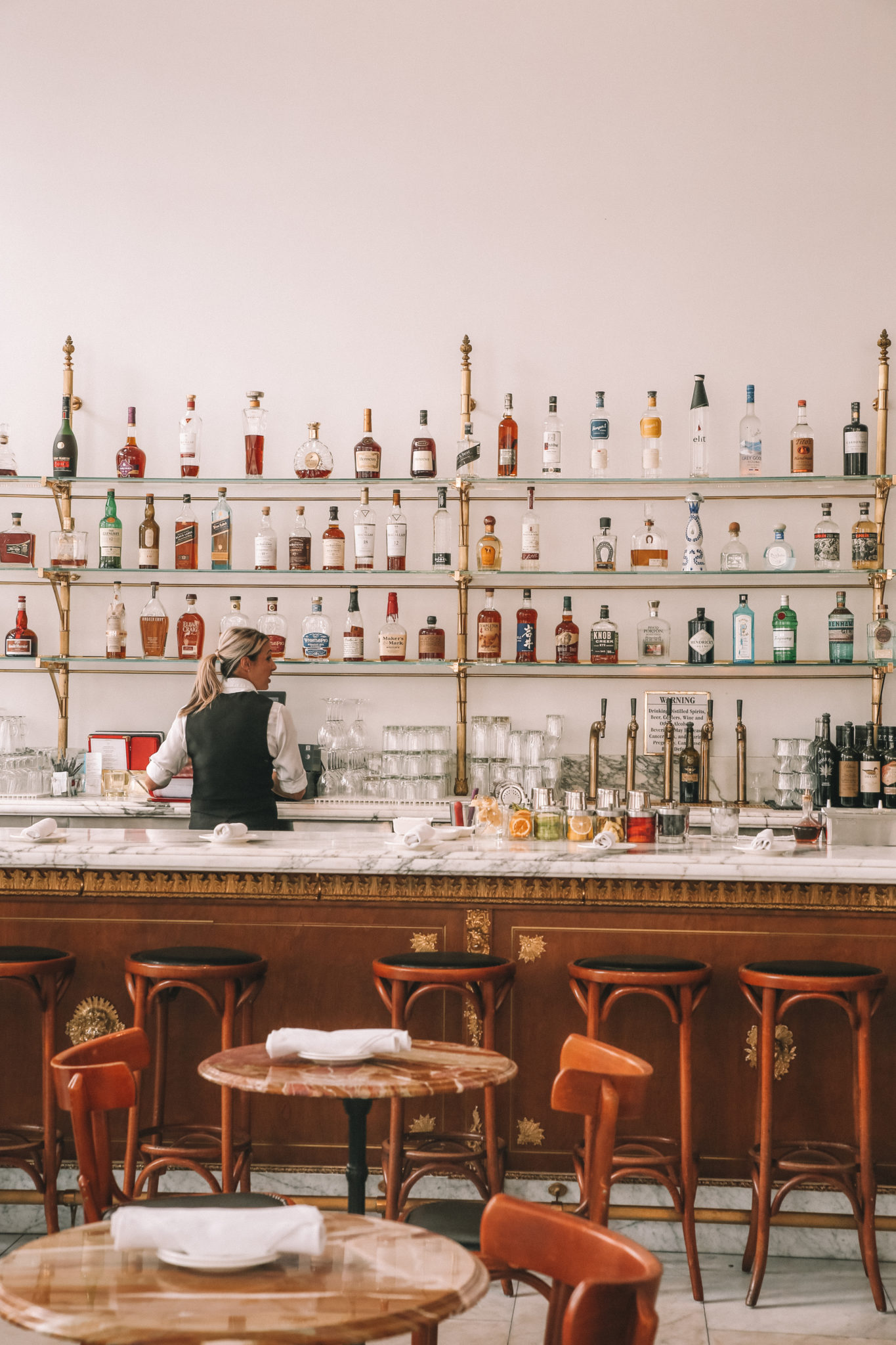 Bottega Louie
This gourmet market, restaurant and patisserie is where you'll find an extensive range of sweet and savoury treats. Think birthday cake flavoured macarons and decadent salted caramel choux pastries- step into this luxe space and you're forgiven for thinking you've just been transported to Paris in the 60's.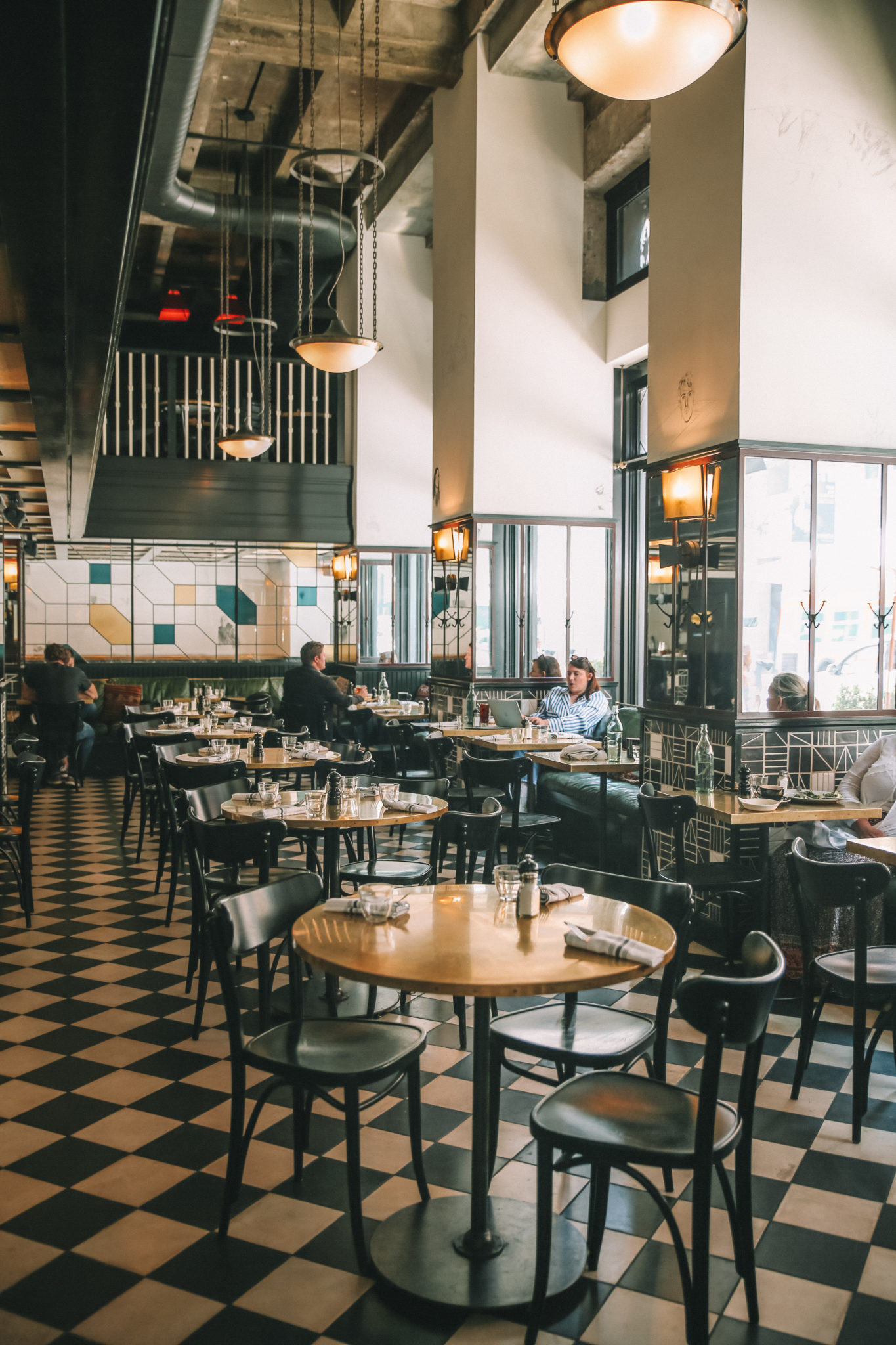 Ace Hotel
Conveniently located in the Broadway Theatre District of downtown with plenty within walking distance, The Ace Hotel is housed in the historic United Artists building. Its trendy & industrial-chic vibe makes its a hip place to stay a few nights or just hang out for a morning coffee downstairs at their Best Girl Restaurant. Take a trip up to the rooftop bar for golden hour where you'll get panoramic views of Downtown Los Angeles.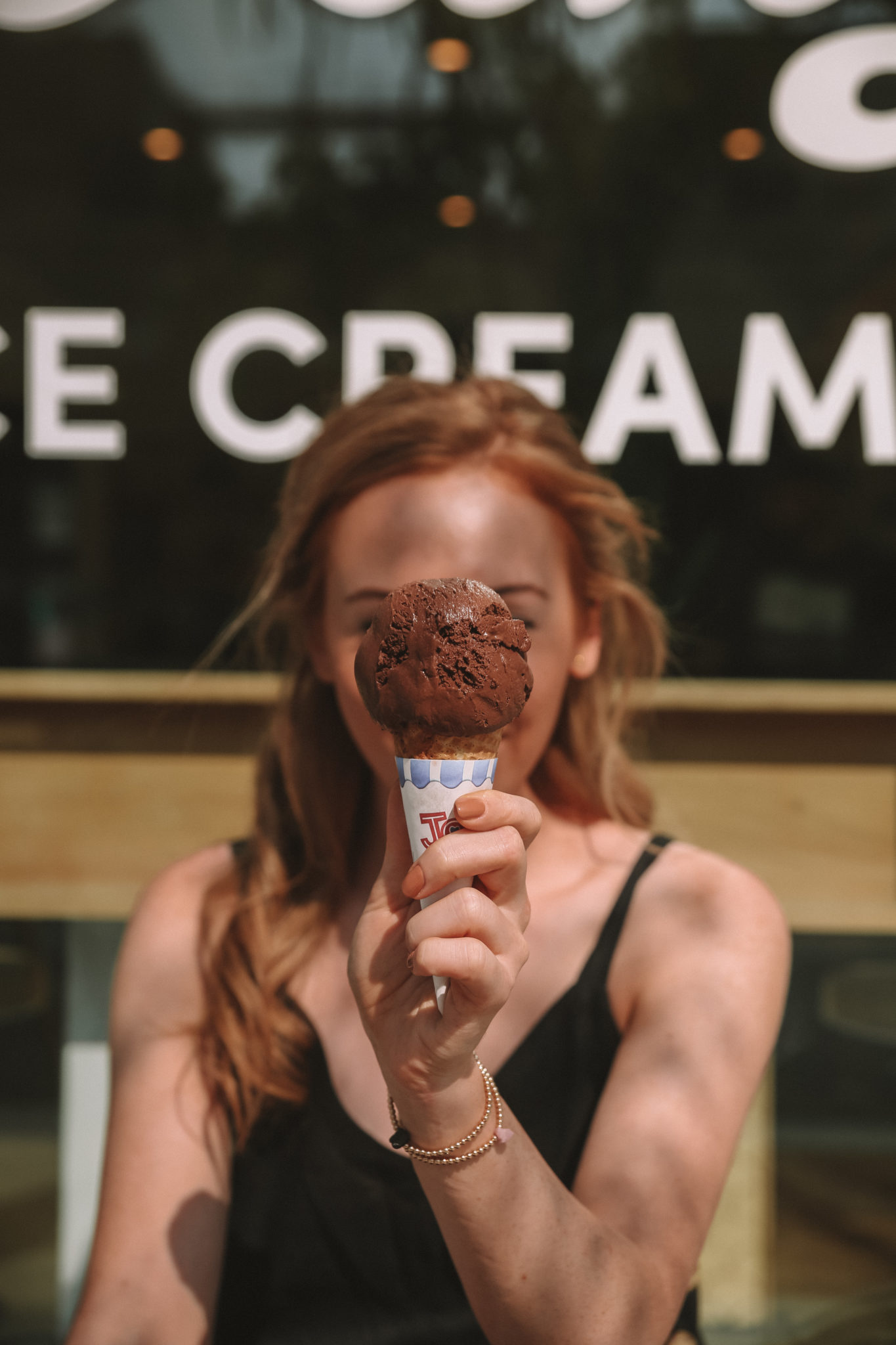 Van Leeuwen Ice Cream
An artisan ice creamery known for its unbeatable menu that includes flavours like classic strawberry shortcake, vegan peach cobbler, honeycomb and Sicilian pistachio, there's no better way to cool off from the Californian heat than with this little treat.
Bestia
You can't go wrong with homemade Italian dishes like Gnocchi and Salami Calabrese from this Downtown hot spot.
Perch Bar
Quite literally perch yourself up here and soak up the sunset at this enchanting rooftop bar. This French-inspired, art deco style spot boasts views of nearby Perishing Square and is the perfect place to enjoy Apéritif Hour with a cocktail in hand.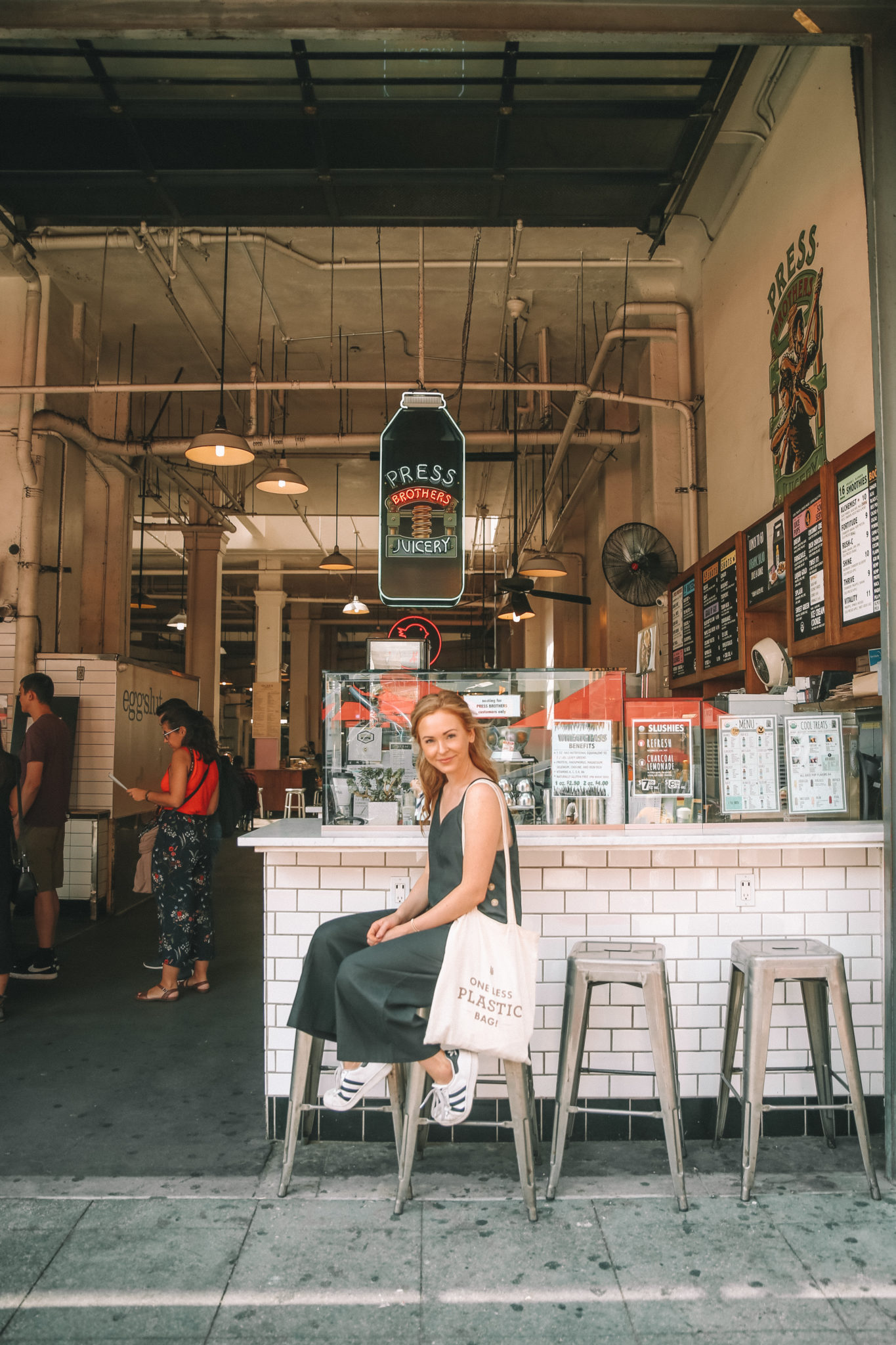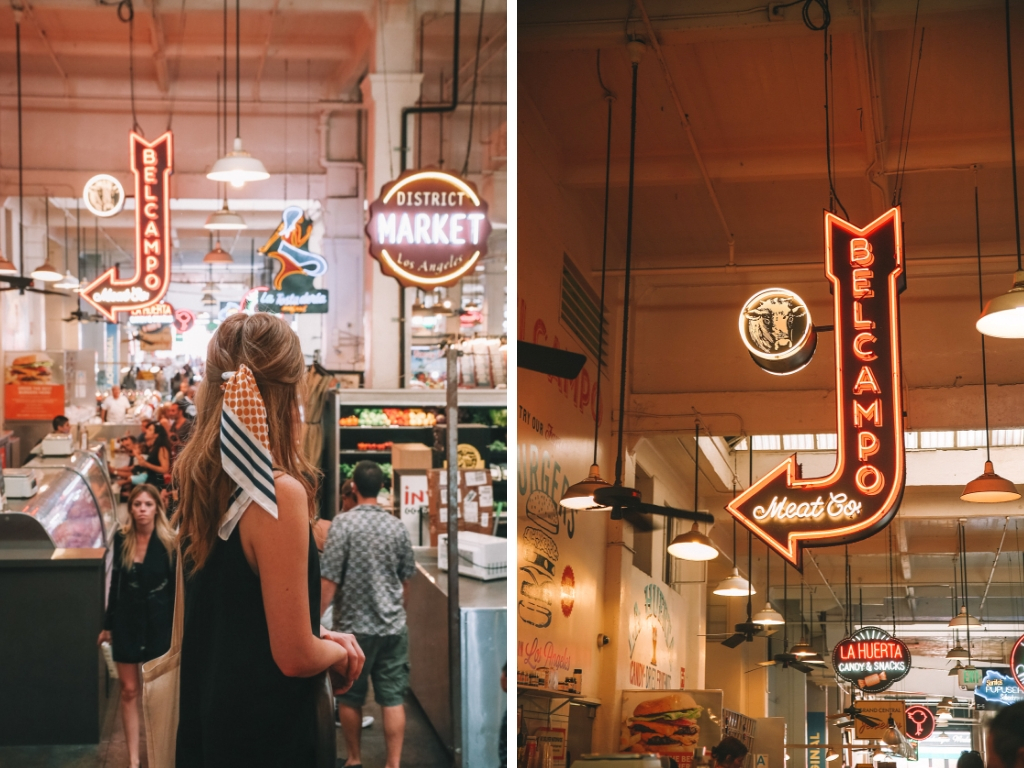 Grand Central Market
Foodies rejoice! Grand Central Markets impressive offering of street food stalls has been a downtown landmark since 1917, bringing together an eclectic mix of bars and restaurants which occupies the bottom levels of two old buildings at the bottom of Bunker Hill. The original home of the famed Eggslut sandwich, make sure to arrive here on an empty stomach and enjoy a taste of international cuisines like wonton soup from China Cafe and vegan ramen at Ramen Hood.
Cafe Gratitude
With a few different locations around Los Angeles, this Arts District location is a great spot for fresh & healthy vegan eats. Everything on the menu is an affirmation and don't forget to ask for the question of the day!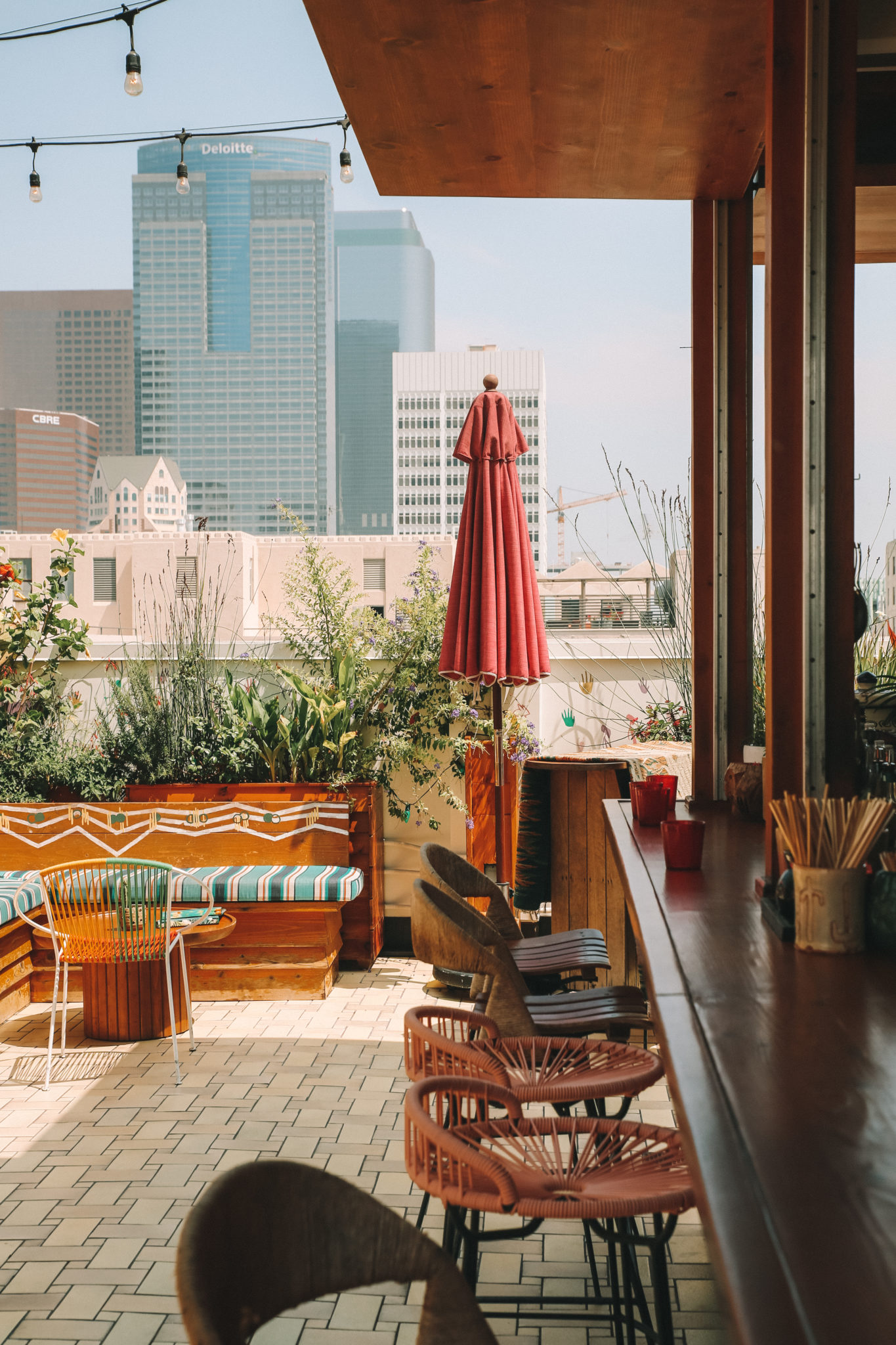 Broken Shaker
A rooftop bar that offers a range of eclectic handcrafted cocktails and small bites to eat atop of the Freehand Hotel, this Miami inspired hotel is the place for a drink in a colourful and eccentric setting.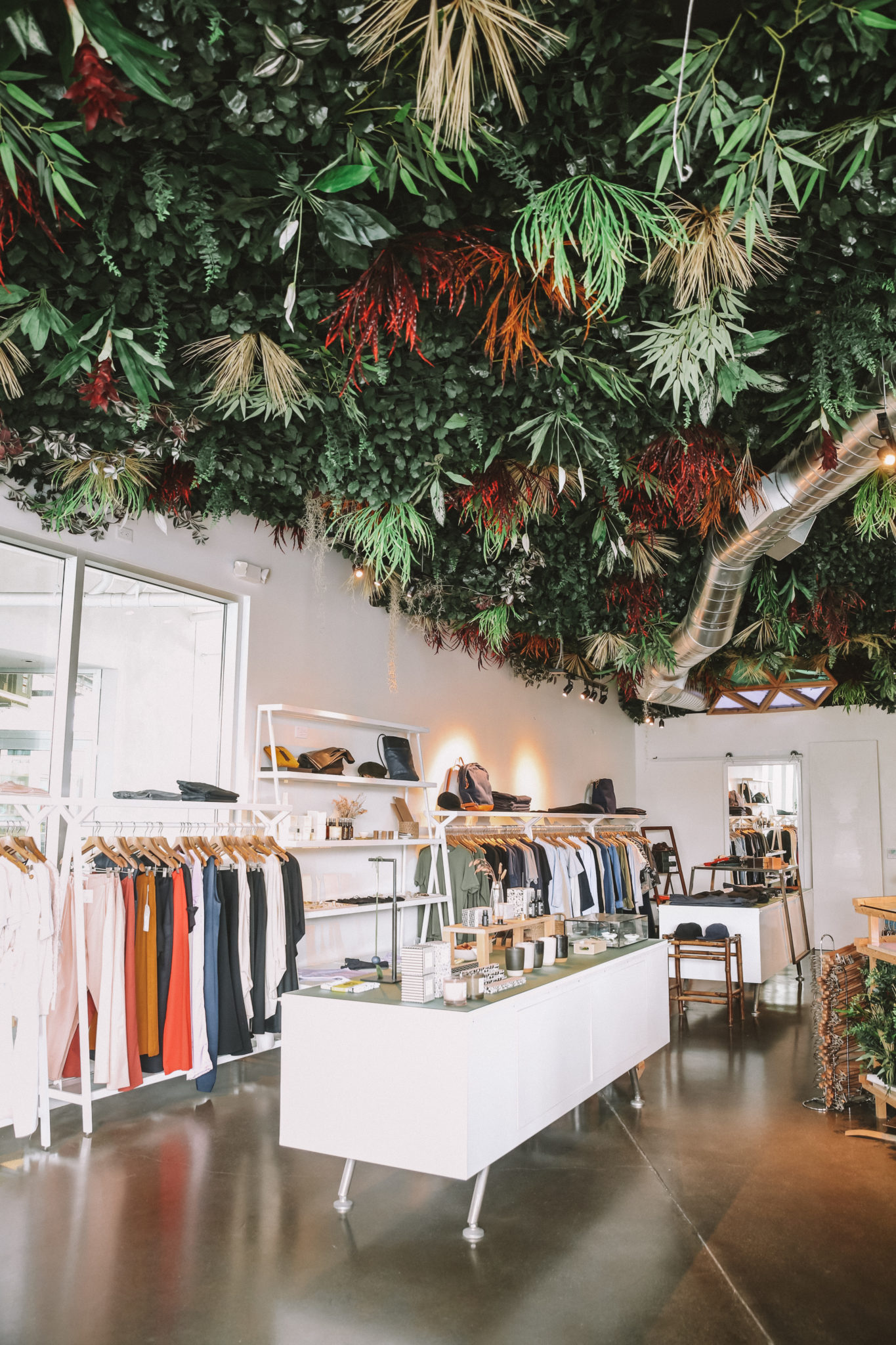 Where to shop
Hammer and Spear
Housing a collection of new and vintage homewares & lifestyle goods, this rustic interiors store is home to plenty of treasures.
Voyager Shop
Specialising in sourcing contemporary fashion and homewares from all over the world, pop in here if you're looking for stocking up on stylish weekend essentials, gifts and knick-knacks. Don't forget to look up because their garden covered ceiling is a work of art.

Los Angeles Flower Market
The Los Angeles flower market is the place for picking up a fresh bunch of flowers, house plants and any kind of succulent your heart desires. Open Monday through Saturday, get here in the early hours of the morning for the best selection of flowers!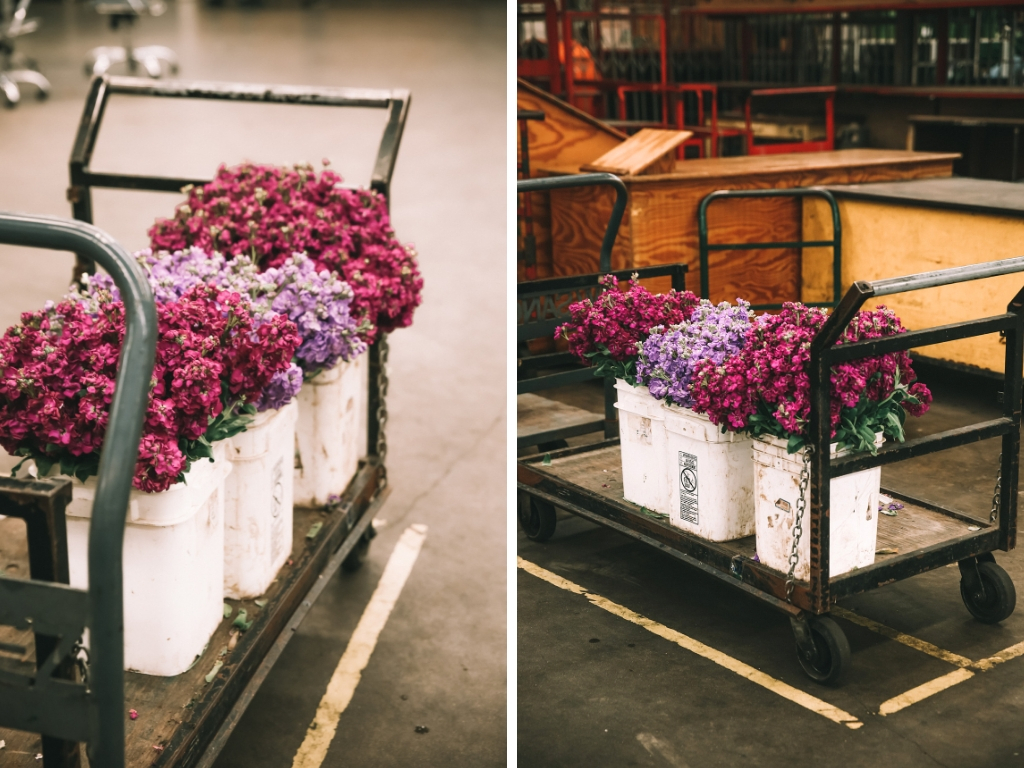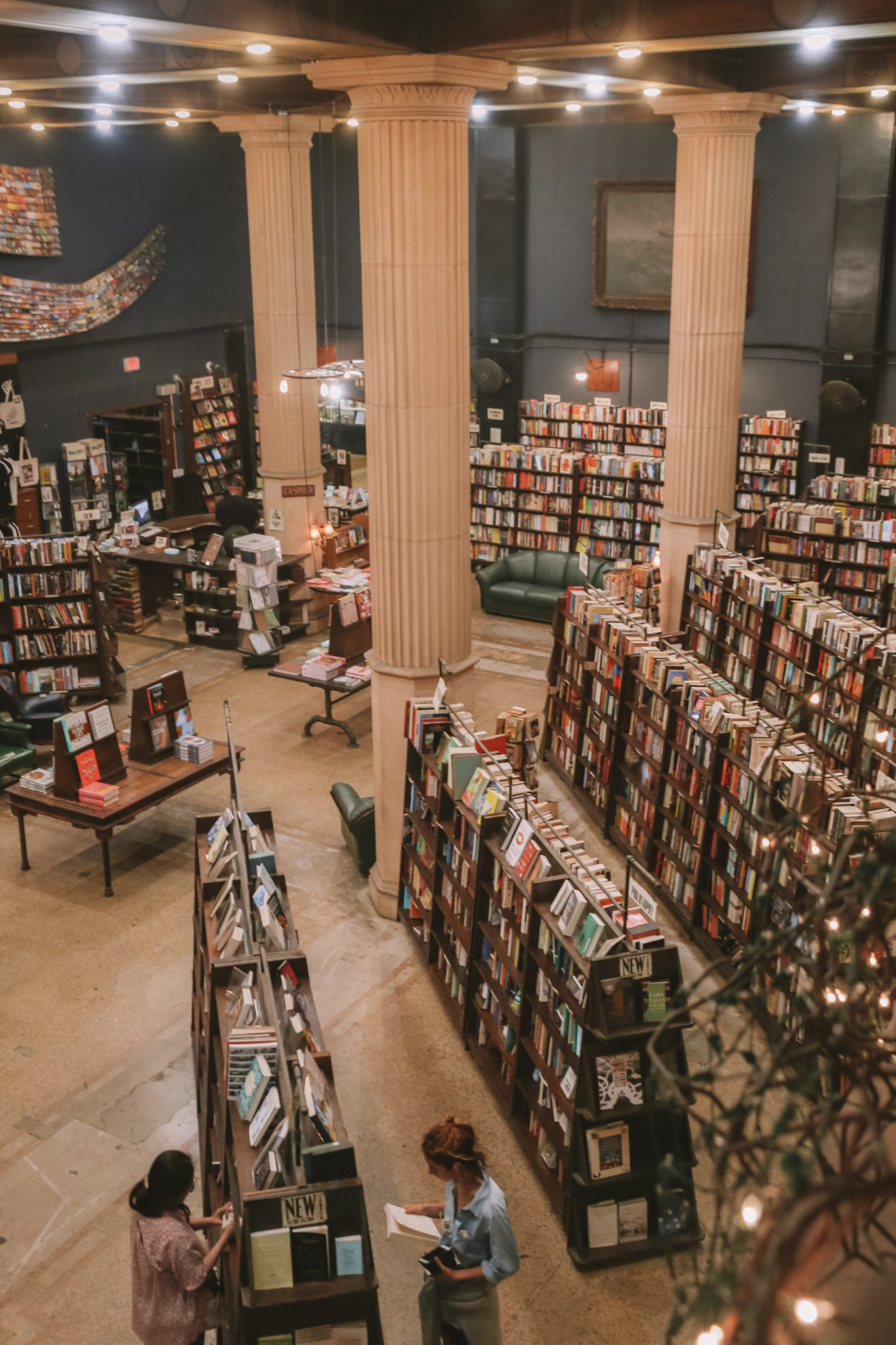 The Last Book Store
Located within an old bank, this vast boho bookstore specialises in old and vintage books and you'll want to give yourself a good hour here to enjoy the gems to be found within these walls. The double level store is a treasure trove in downtown Los Angeles and is the biggest new and second-hand bookshop in California whose mission is to keep the paper and ink book business alive.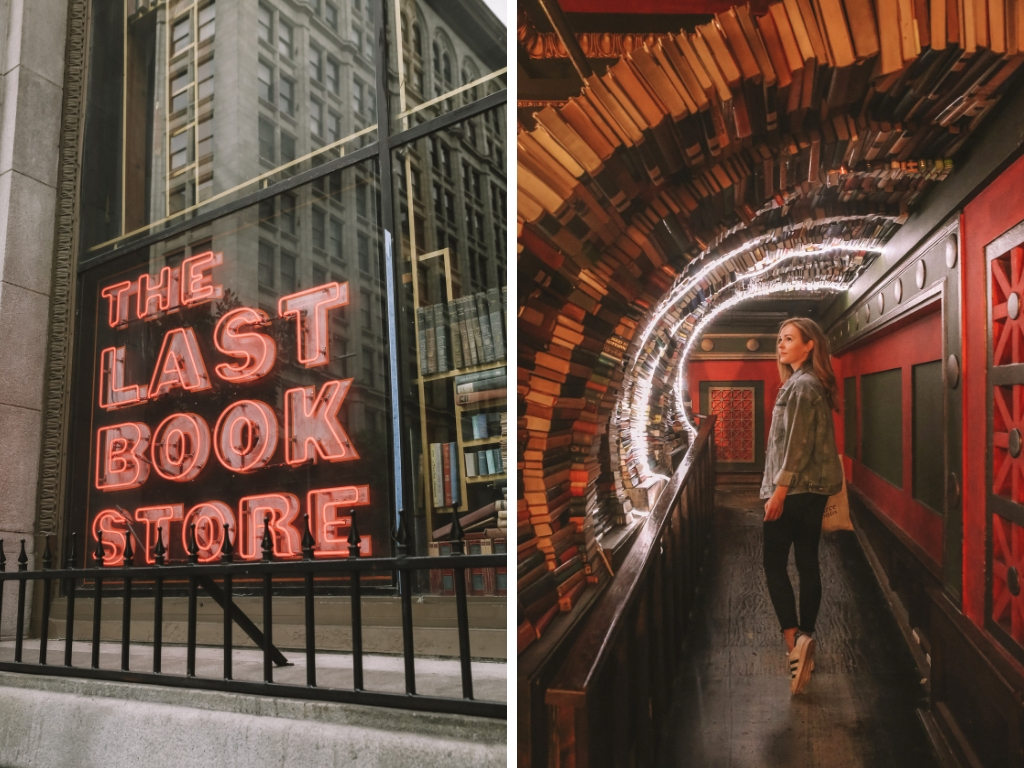 Love Seat Vintage Furniture
Visiting Love Seat is like going to a bunch of different Vintage stores but all in one. Its huge offering of pre-loved and vintage furniture is where you'll find all kinds of goodies for the home.
The Broad
A contemporary art museum with free admission, The Broad hosts a variety of works, most famous for being the home of two of Yayoi Kusama's Infinity Mirror Rooms. You'll need to queue so I suggest getting there early as it's first come, first-served.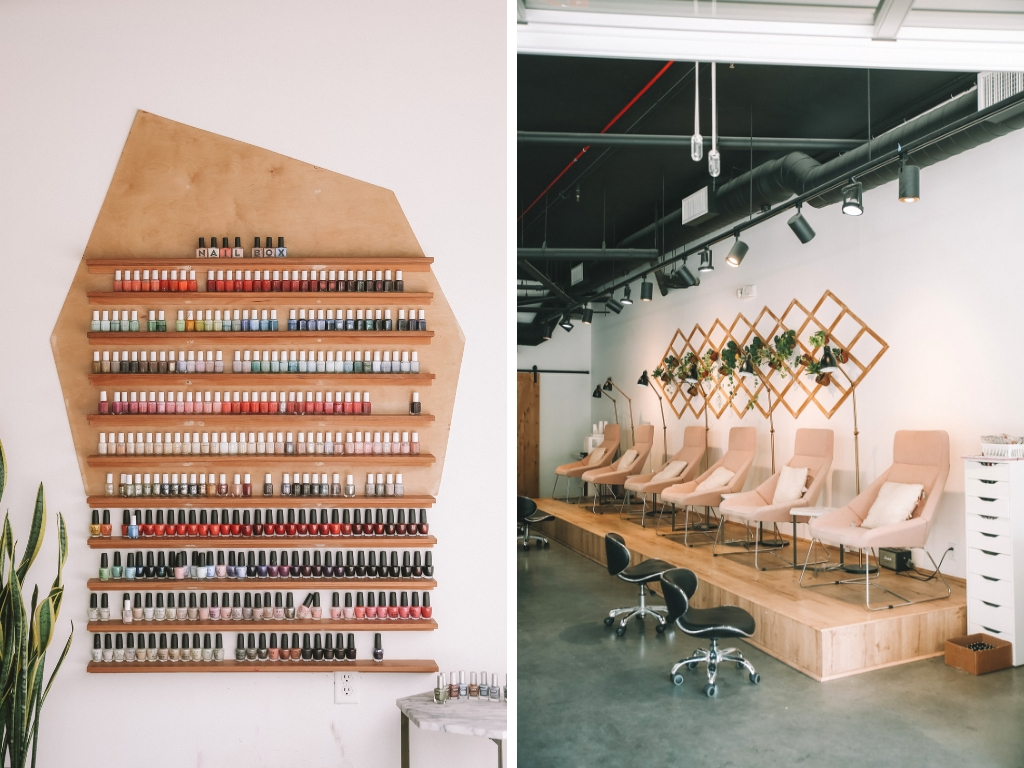 Nail Box
This boutique nail salon is located in the Arts district in a beautiful warehouse-style space. Bringing together simple colors, minimalism & contemporary vibes, this is the perfect spot for a mani & pedi.
Olvera Street
This Mexican Marketplace recreates a romantic "Old Los Angeles" vibe and is home to street vendors, cafes and gift stores. You'll find independent kiosks selling all kinds of handmade shoes, bags, toys, and accessories.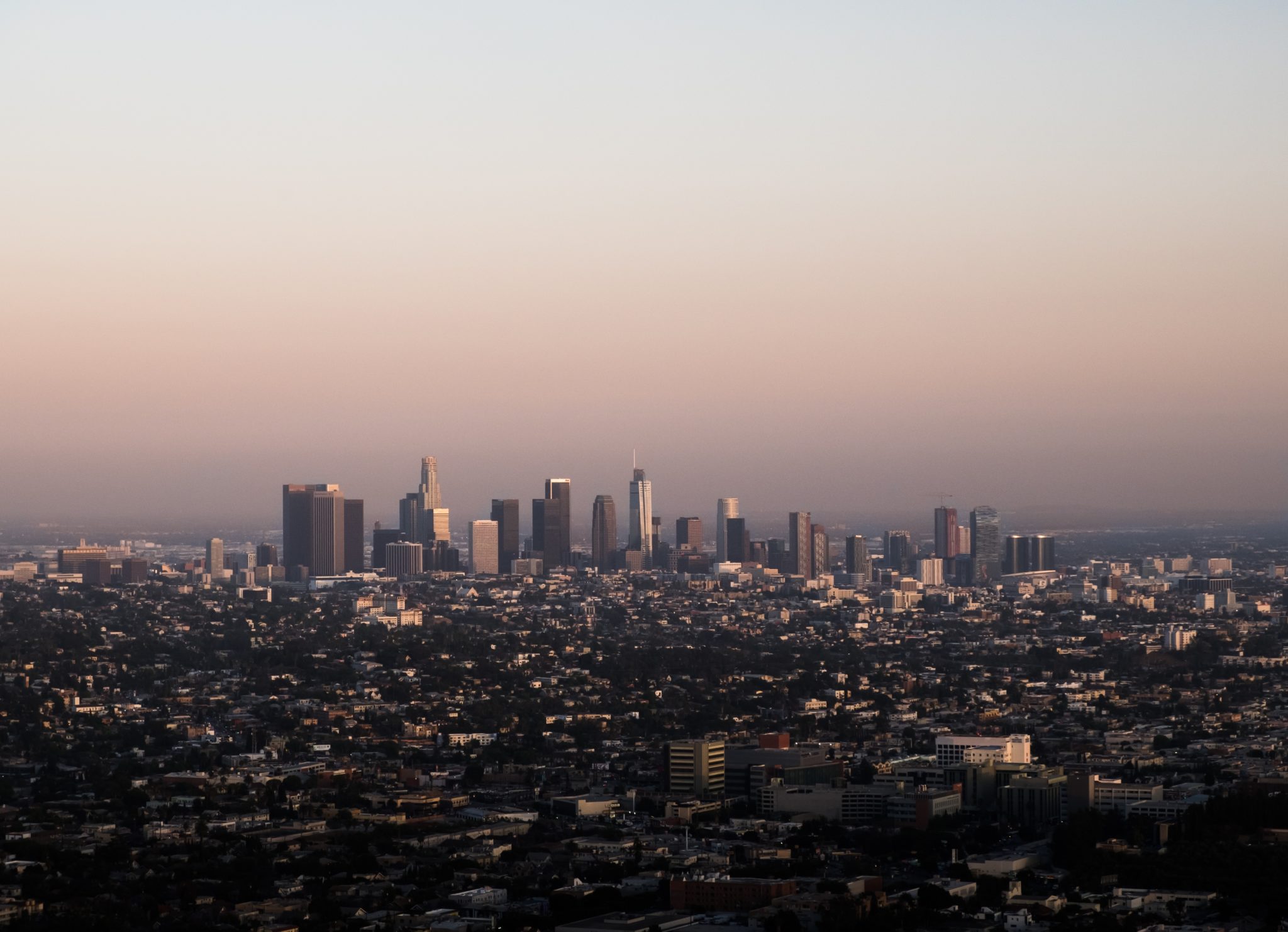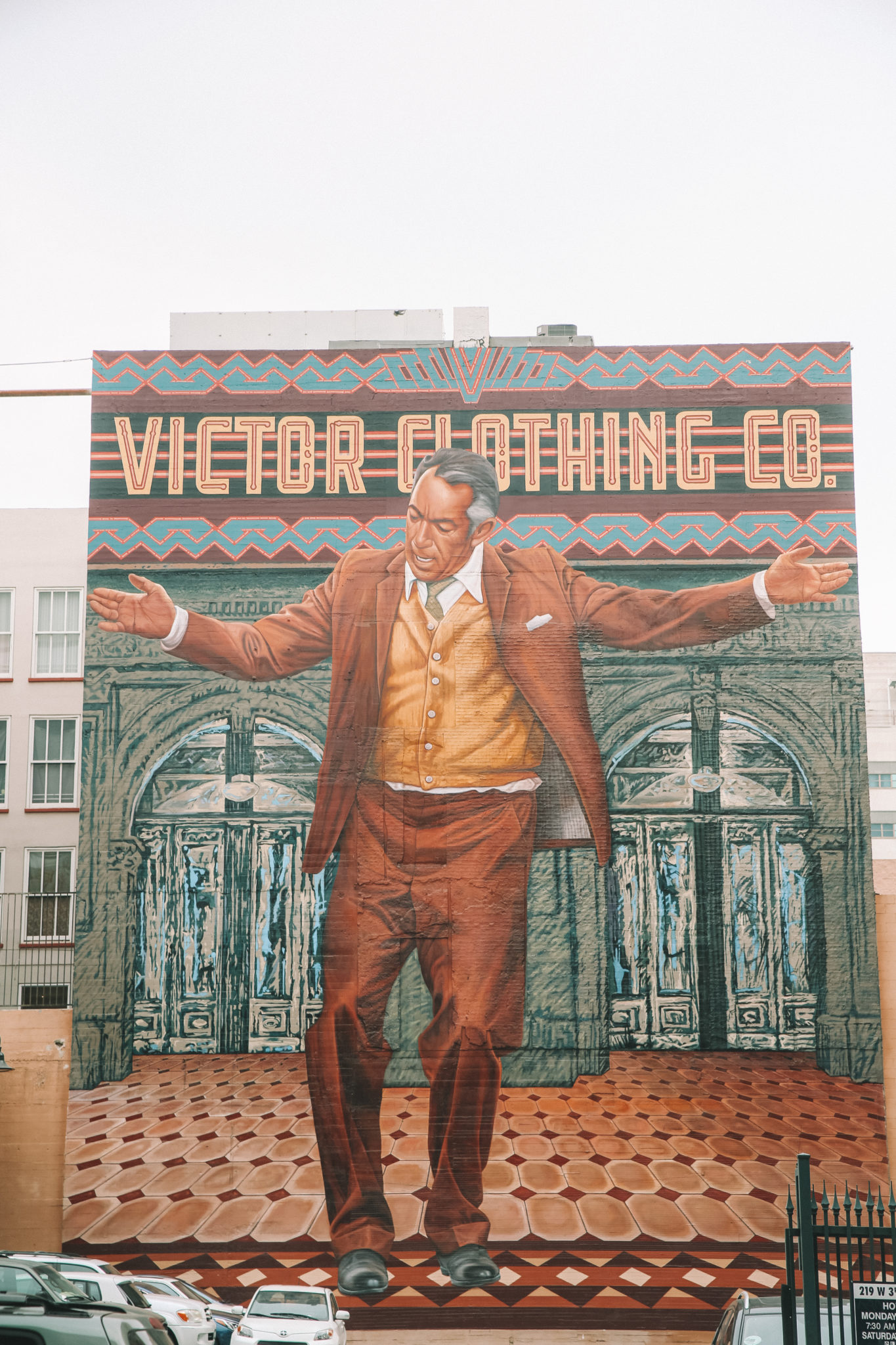 More tips for Los Angeles