Down at the Southern tip of Mexico's Baja Peninsula is a Hollywood hot spot with so much more to offer than tacos and tequila (but now that I think of it, they've got pretty great tacos, too!) Los Cabos is one of the most popular destinations in Mexico and for good reason – beautiful beaches, plenty of activities to uncover and a very lively nightlife (combined with great cuisine, how can you go wrong!?)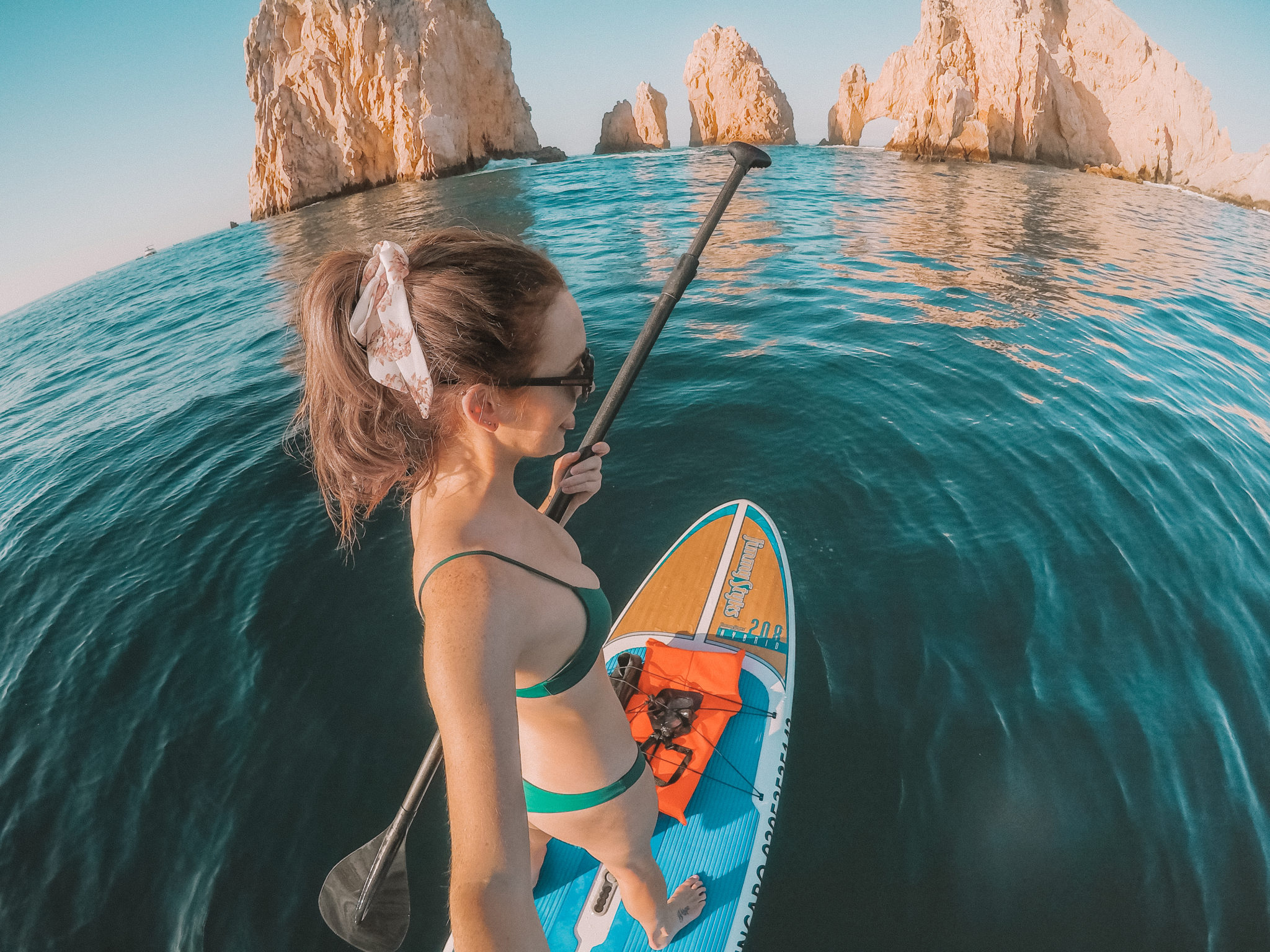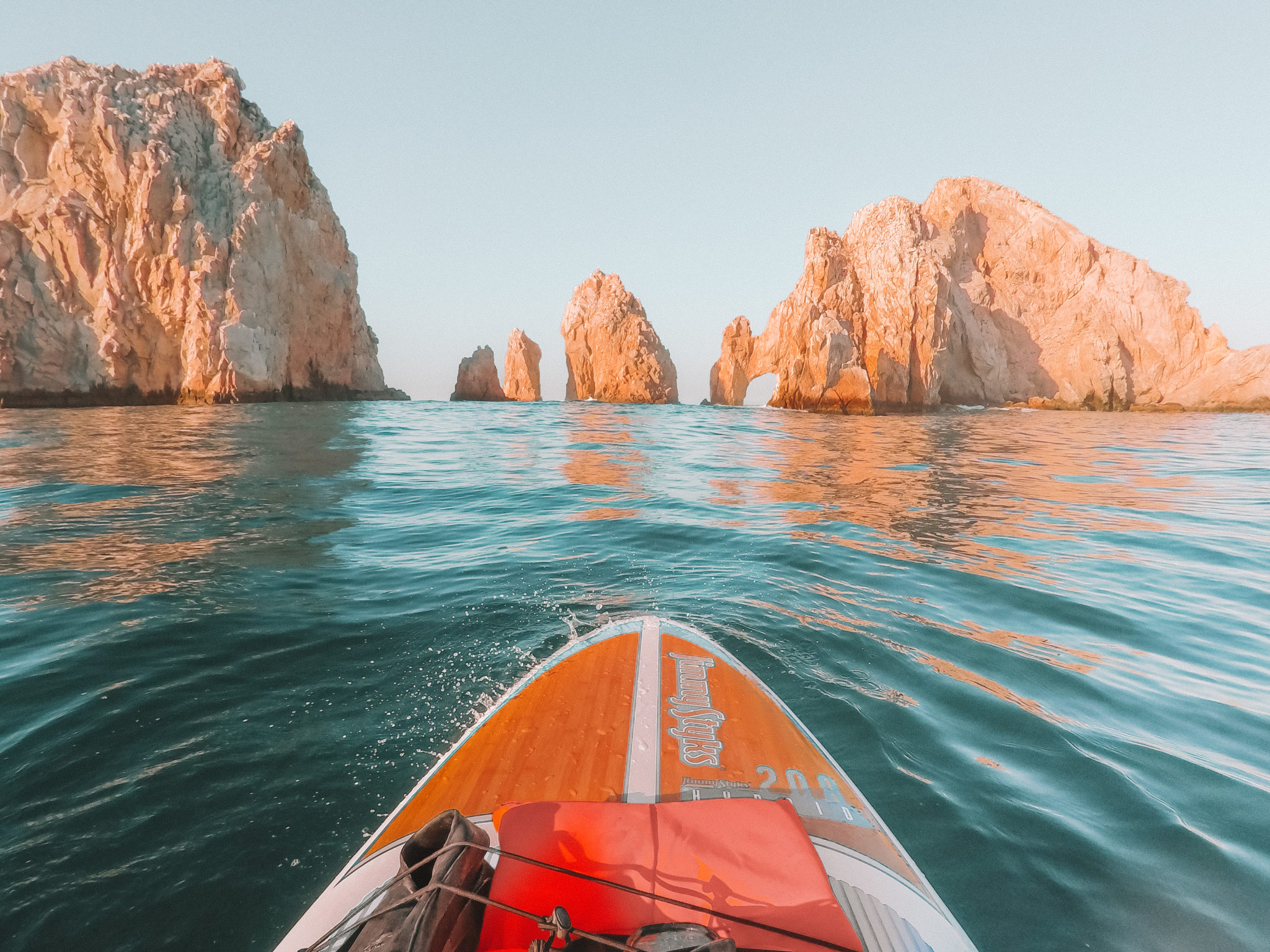 Los Cabos Things to Do For the Adventurous
If you're anything like me, you'll be looking for a list of activities as long as your arm to stay busy on vacation. While I love the idea of being perched up in a hammock reading a book with the breeze as my background, I tend to last a total of ten minutes before I'm off exploring in whatever way possible.
One of the first things on my list for Los Cabos was to embark on a paddle boarding mission to the Los Cabos Arch. The guys from In Cabo picked us up early in the morning for the adventure toward the beach to see this iconic natural arch from a new perspective.
Another great way to see the arch and a more popular way to do so is to join one of the local boat tours. These depart all day every day and are a great way to see the marine wildlife below with snorkelling and diving expeditions (just let it be known, there are loads of sharks down there!)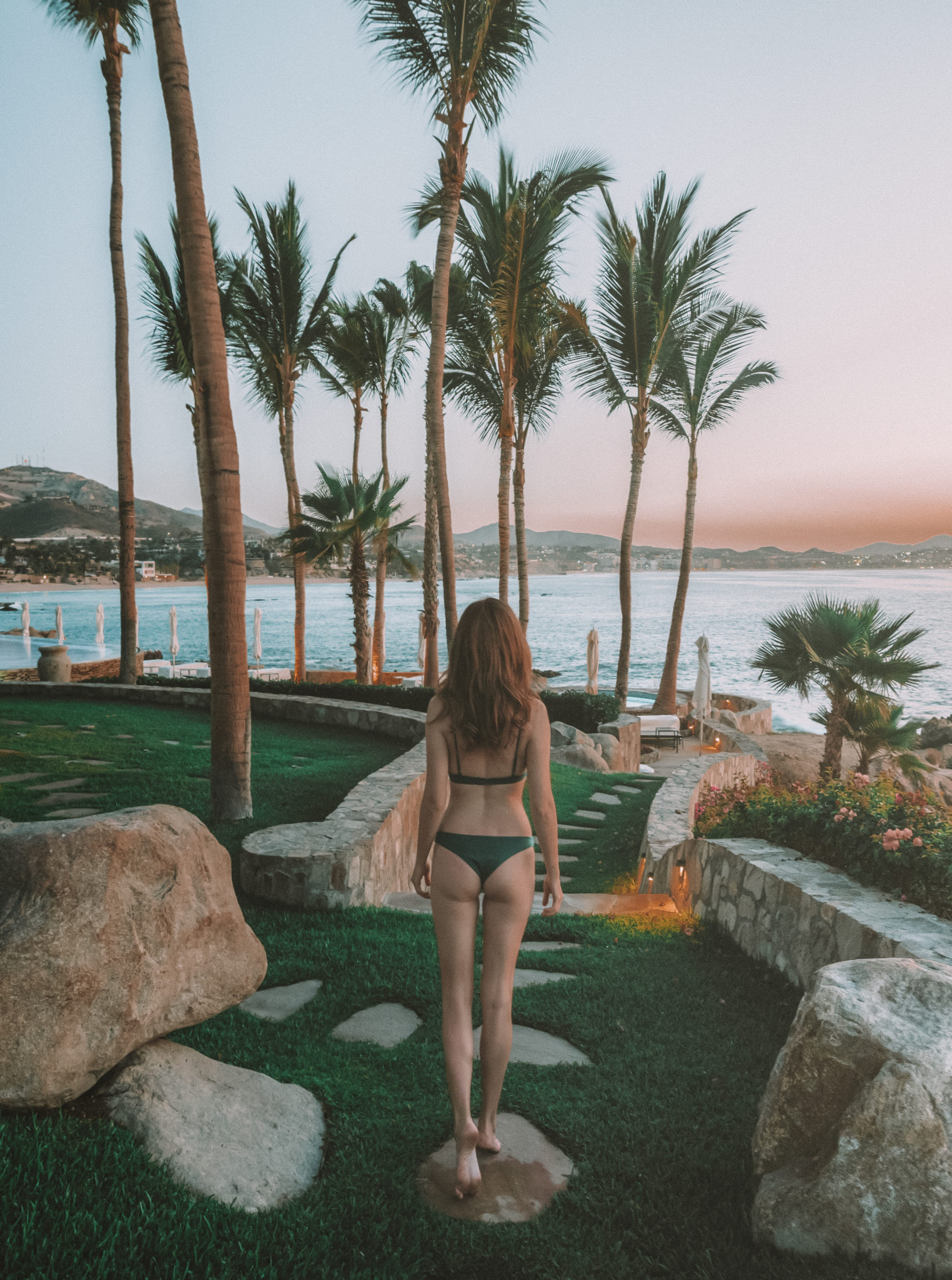 Check In: One & Only Palmilla
Throughout our time in Los Cabos, my friend and I checked in to two very different resorts for a chance to try some new activities and terrain halfway through our trip. The unanimous favourite was our first resort, One & Only Palmilla.
This resort feels a world away from the hustle and bustle of Cabo San Lucas – with its' own private beach access, surf rentals and lessons, and a daily schedule of yoga and fitness classes to work off all that guacamole you're bound to consume!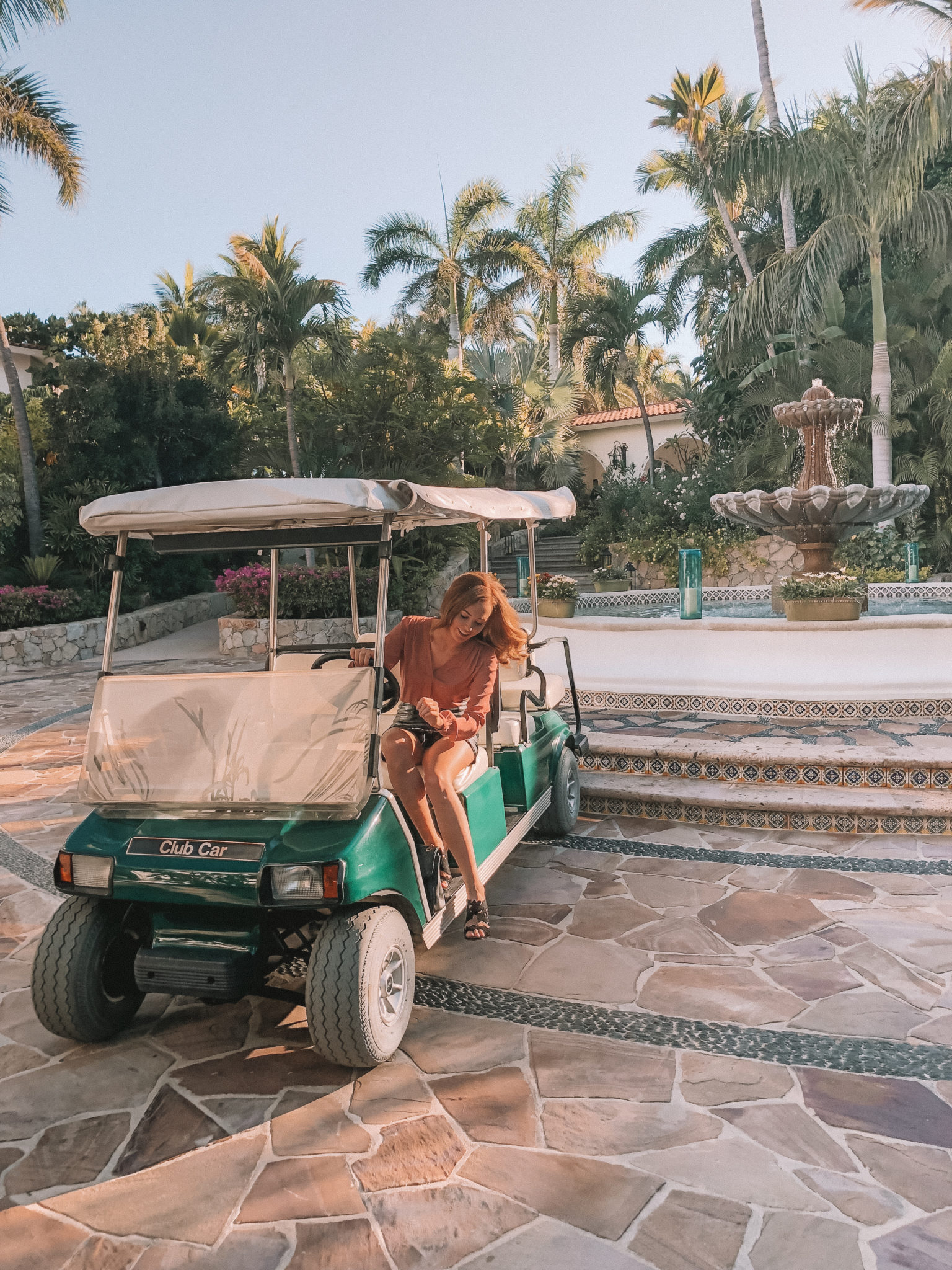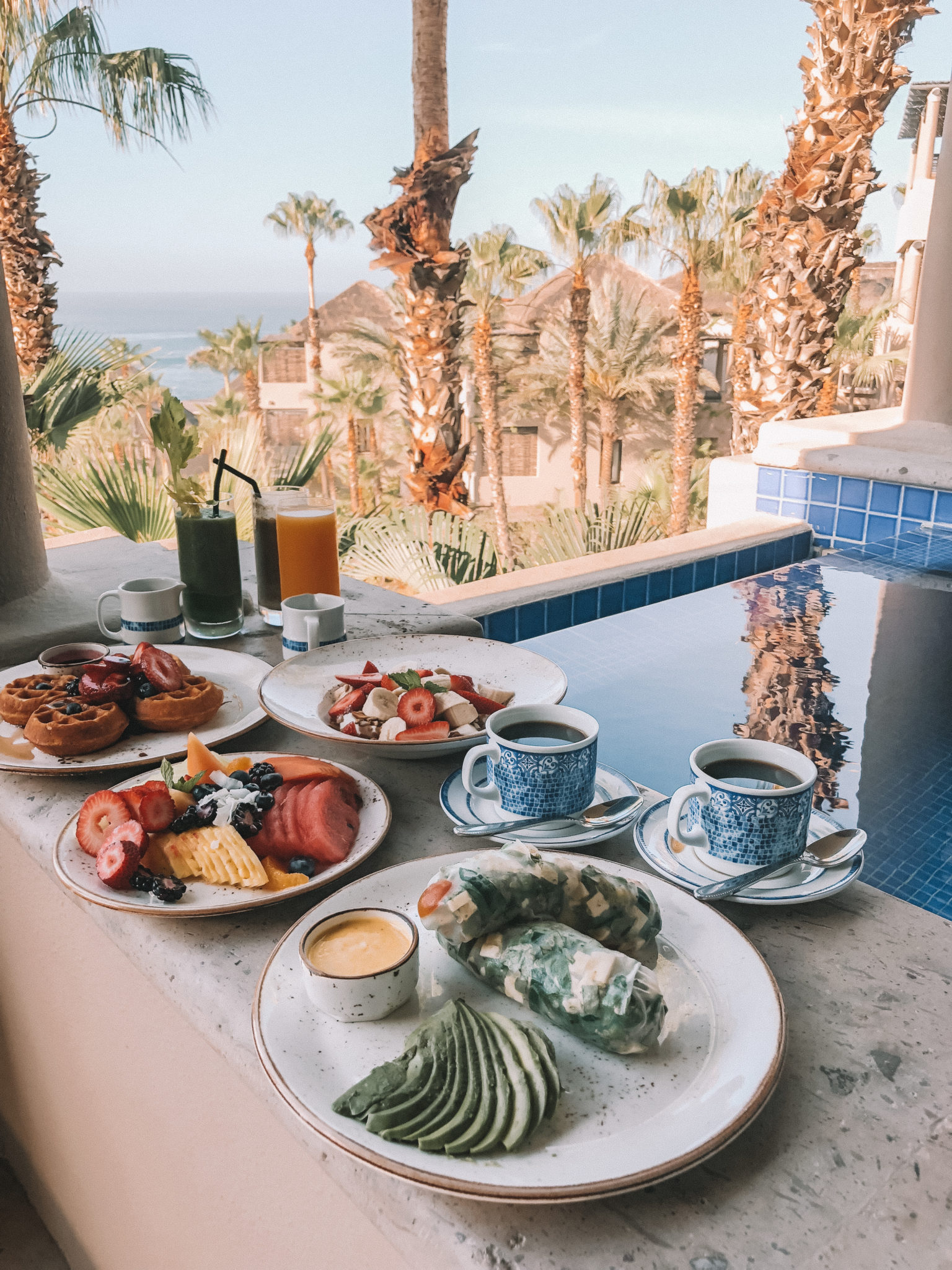 Check In: Esperanza
The next resort we checked in to is another one of Los Cabos' finest resorts, with a more modern and masculine approach to villa living. We checked in to a balcony suite at Esperanza with its' own private plunge pool and ocean views, though with just a few nights here we found ourselves venturing out of the resort more often than we did kicking back and relaxing!
Esperanza certainly know how to cater to their clientele – with a broad range of Vegan, Gluten Free and Sugar Free options on the breakfast menu. On one of our evenings we tried the menu at Cocina Del Mar, the resort's fine dining restaurant overlooking the coastline.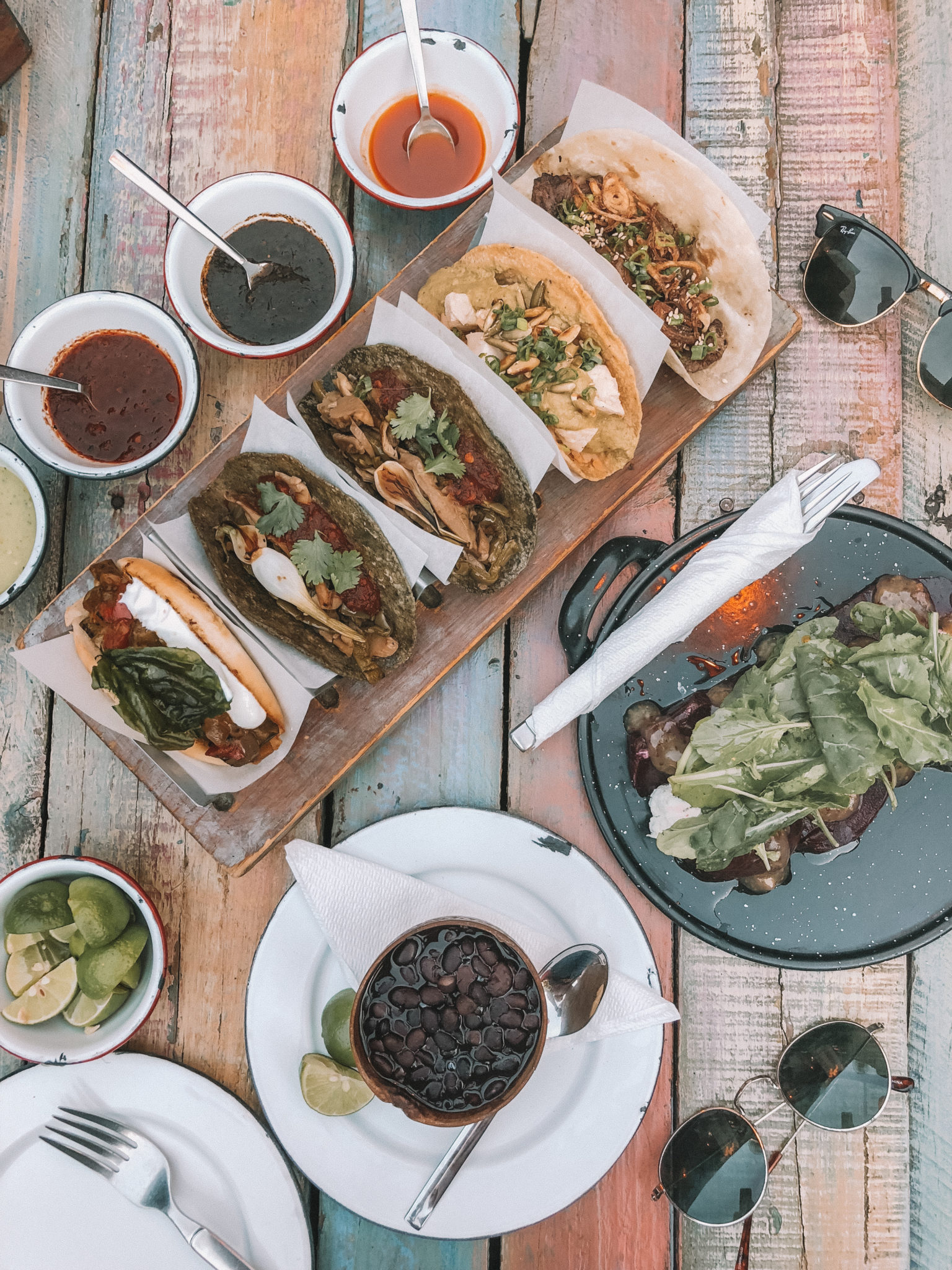 Visit San Jose Del Cabo for the Best Tacos in Town!
After Cabo San Lucas, San Jose del Cabo is the smaller (more quaint) town to explore in the area with a great selection of restaurants, bars and clubs to enjoy.We were a little more interested in tacos over tequila, so we made our way in to town in search of the best tacos in town, which we found at La Lupita, one of the most happening little restaurants in town with live music and a fun crowd.
The tacos were super fresh with a good selection of veggie-friendly tacos, however the atmosphere of this little place is what you really come for. It is a great mix of locals and out-of-towners with a really fun vibe in the early evenings.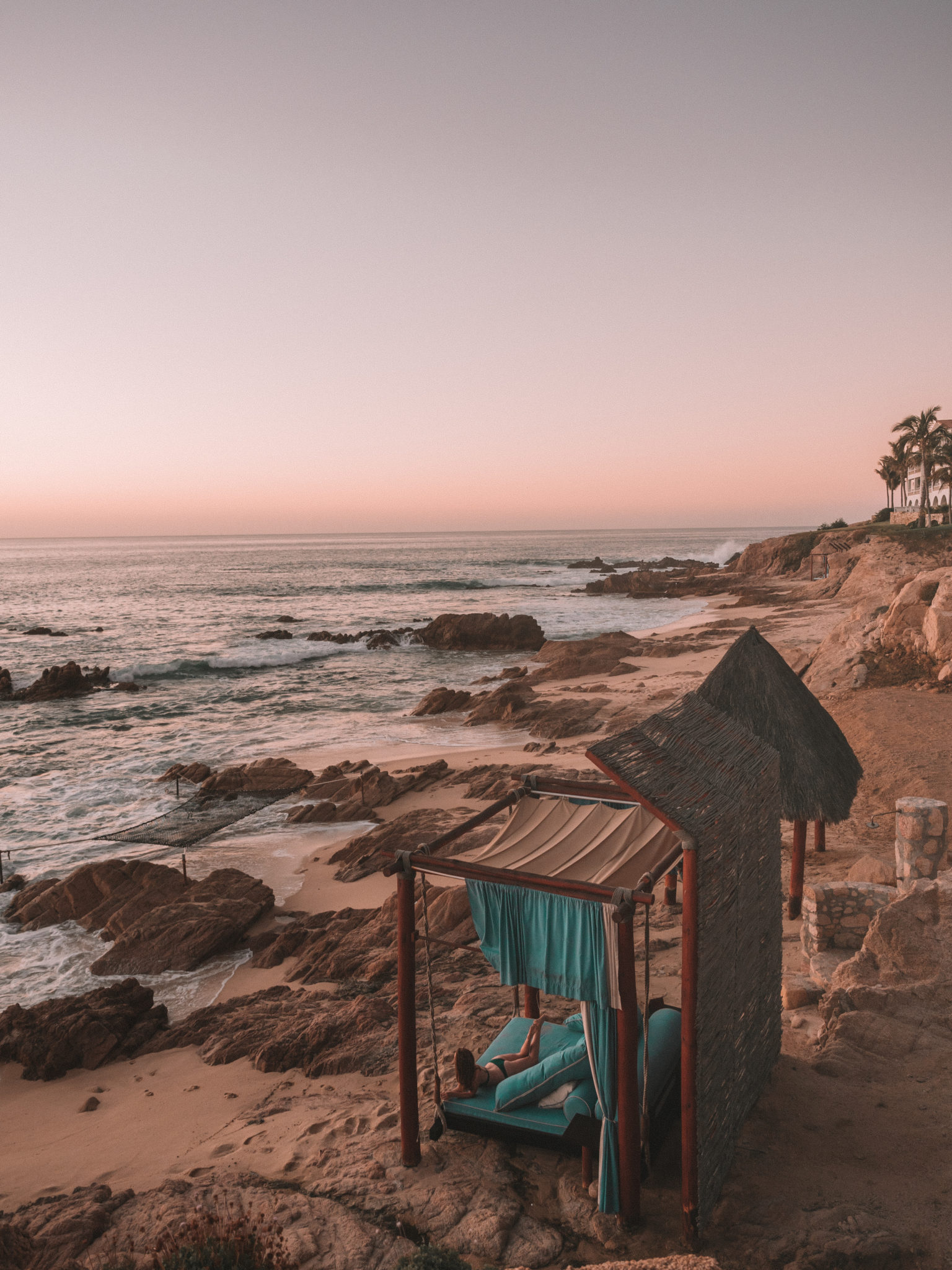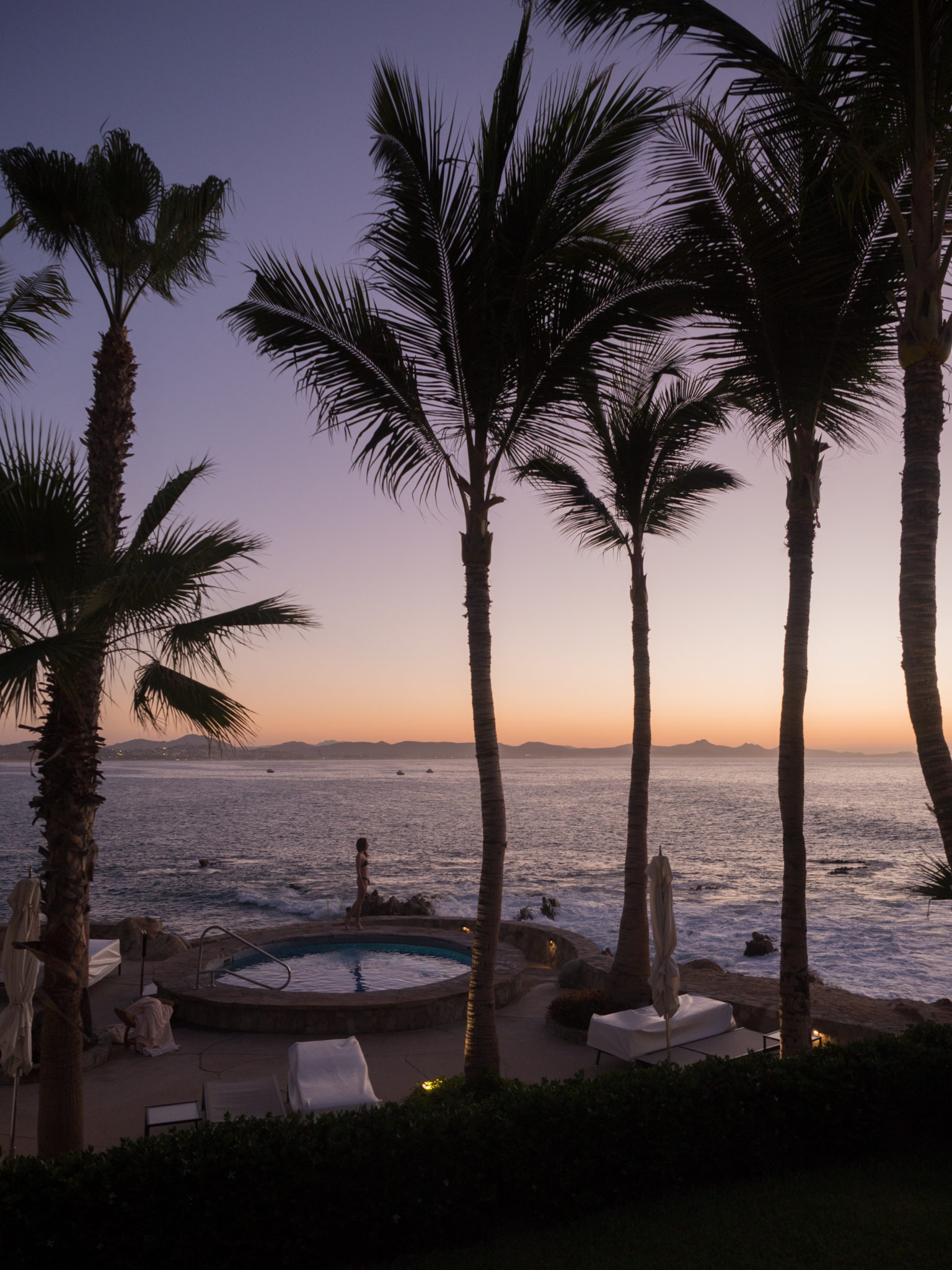 The Best Sunset Restaurants
One of my "rules" (I use the term loosely) when I travel is to catch every sunrise and sunset, so we made sure to do our research on the best bars and restaurants to catch a good sunset view throughout our time in Los Cabos.
This soon turned in to a bit of a challenge to consistently "one up" ourselves and boy did these places bring the goodies!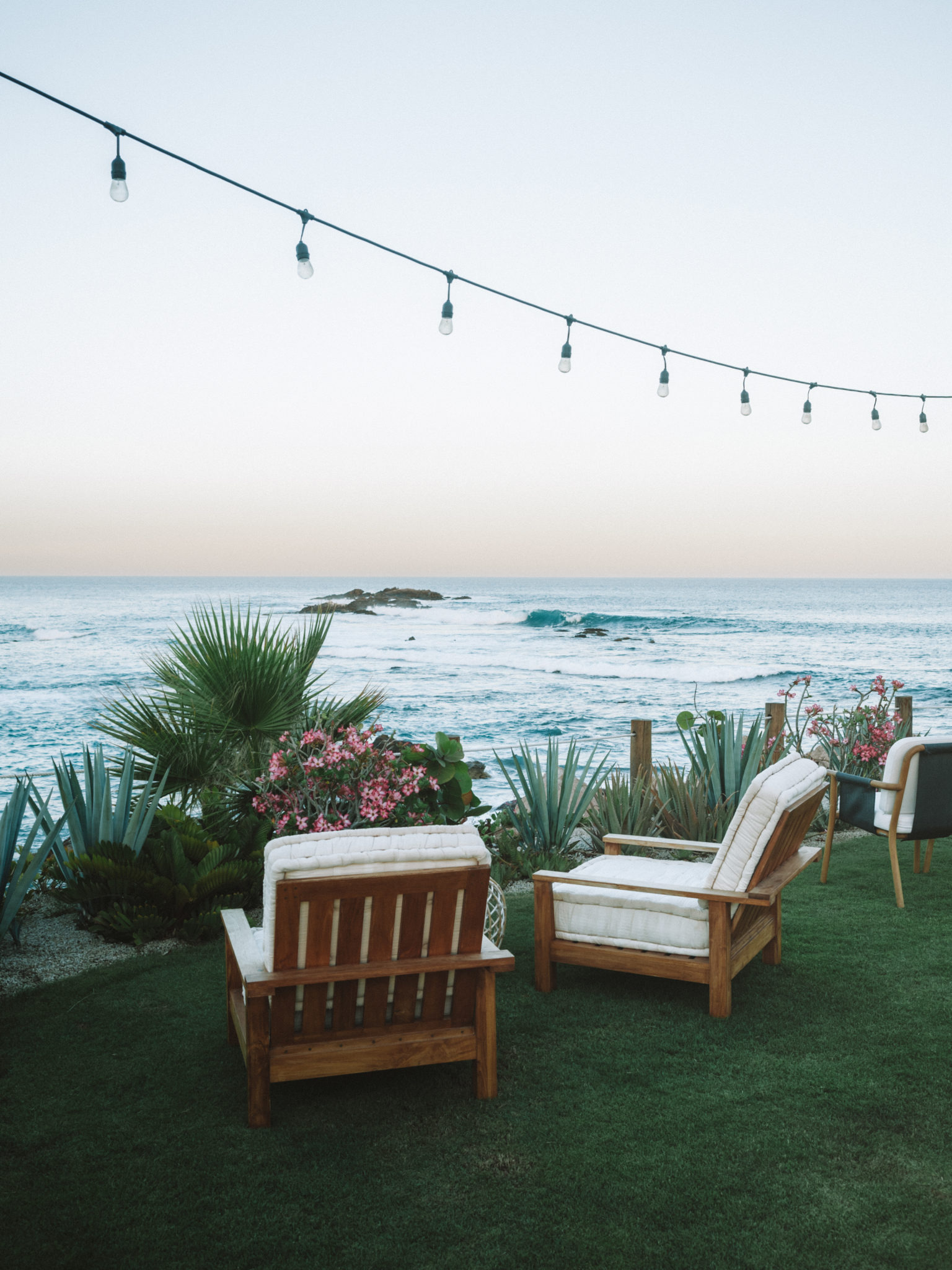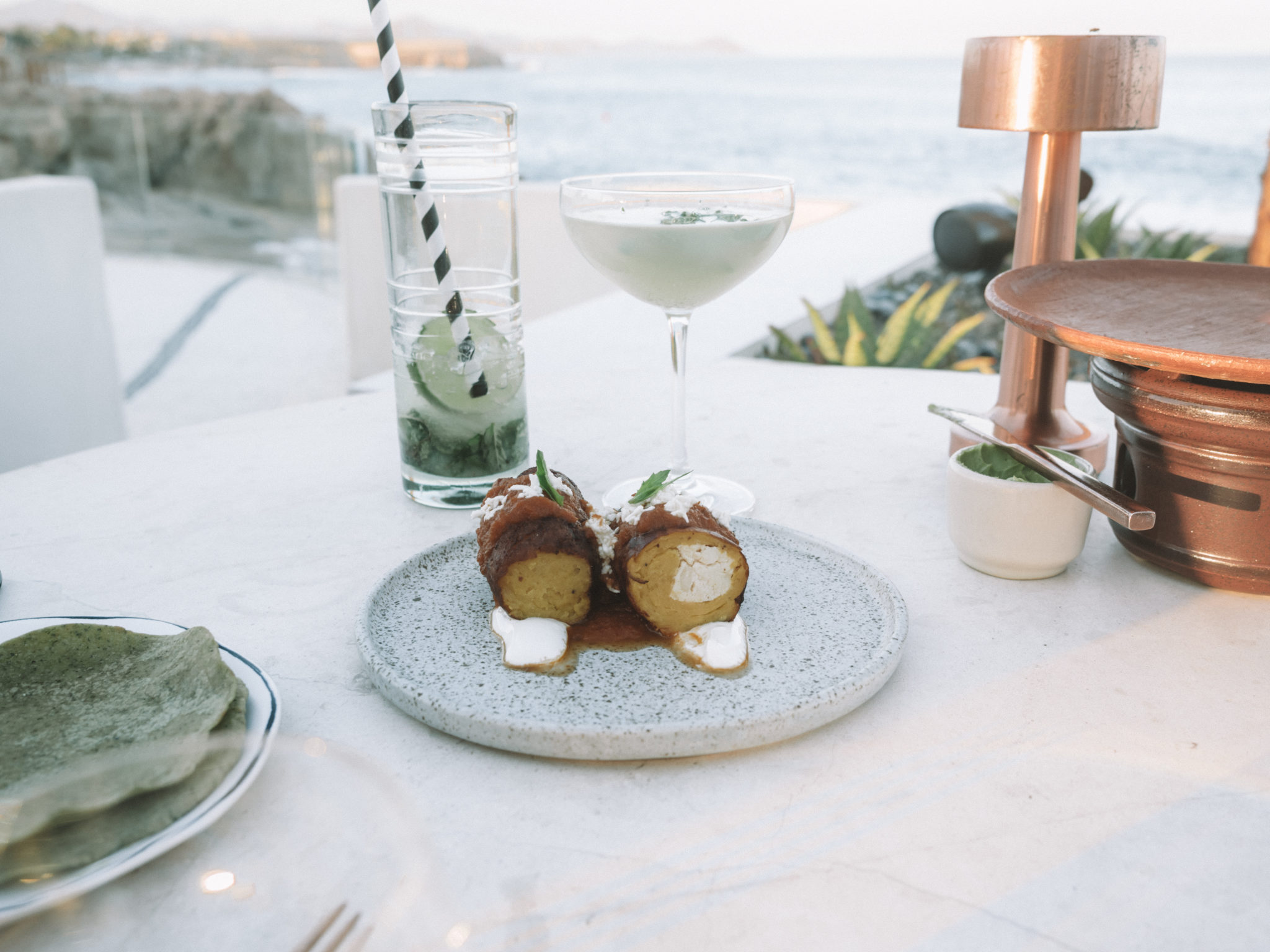 Comal at Chileno Bay Resort Restaurant
For our first night in Los Cabos we made our way to Chileno Bay, a swanky resort with a James Bond feel to it and one of the most impressive outdoor garden settings I've seen this side of the world.
Here we stopped by Comal bar and restaurant for our first evening and first Los Cabos sunset. The cocktail menu is vast and inventive, with the head bar tender having won a multitude of awards for imaginative twists on the classics. I will however give you a friendly warning – one drink and you might find yourself mid-way conversation with a cactus… the drinks are s-t-r-o-n-g!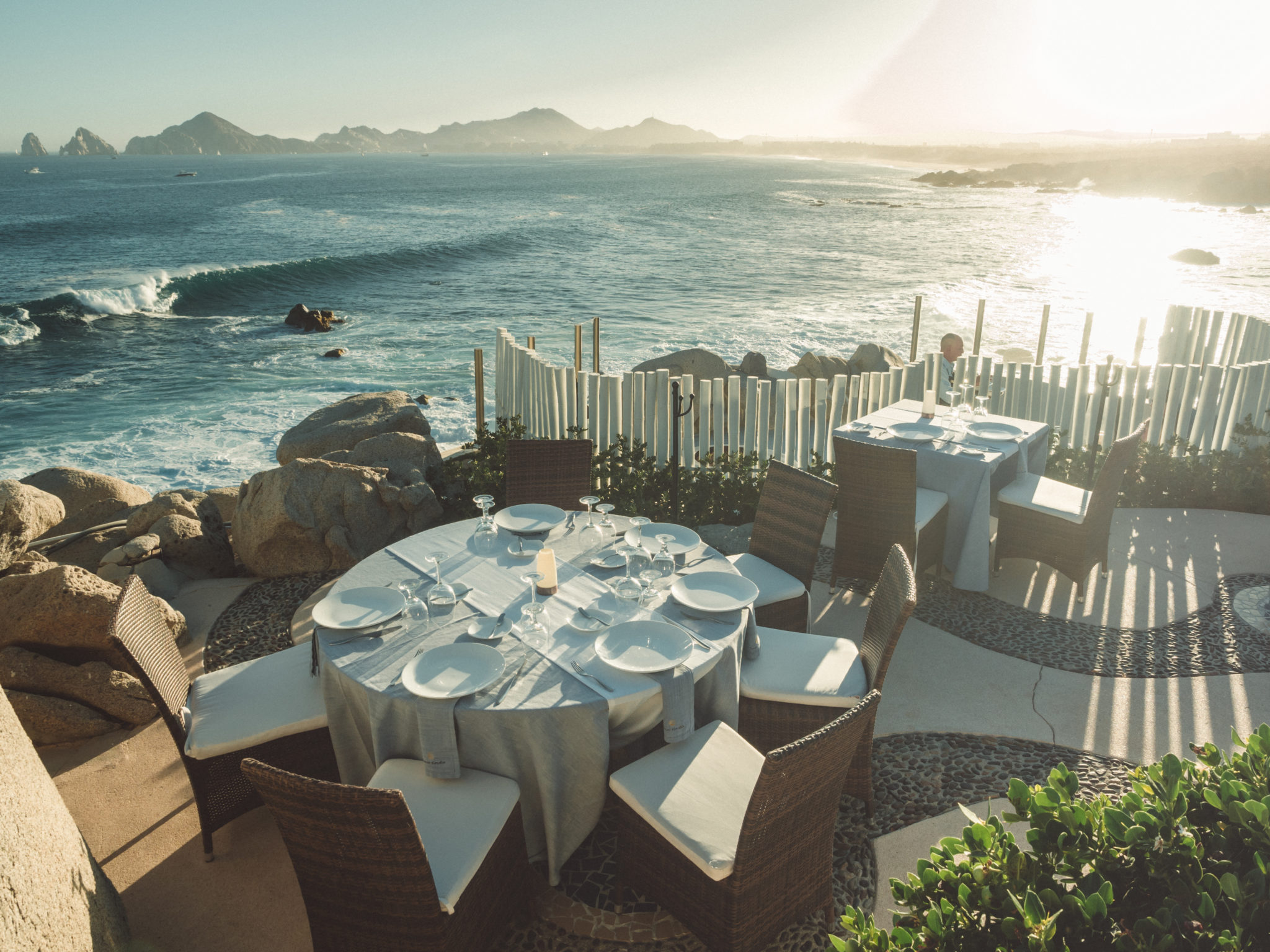 Sunset Mona Lisa Restaurant
If there's a special occasion on the cards and you need the perfect back drop for it, then look no further than Sunset Mona Lisa. This restaurant is said to have the best sunset view in town and when you've experienced it once, you'll see just how magical it is! There is even a sunset ceremony with a horn blowing as the sun goes down. Be sure to book a table a couple of weeks in advance – this is one of the popular restaurants in the area!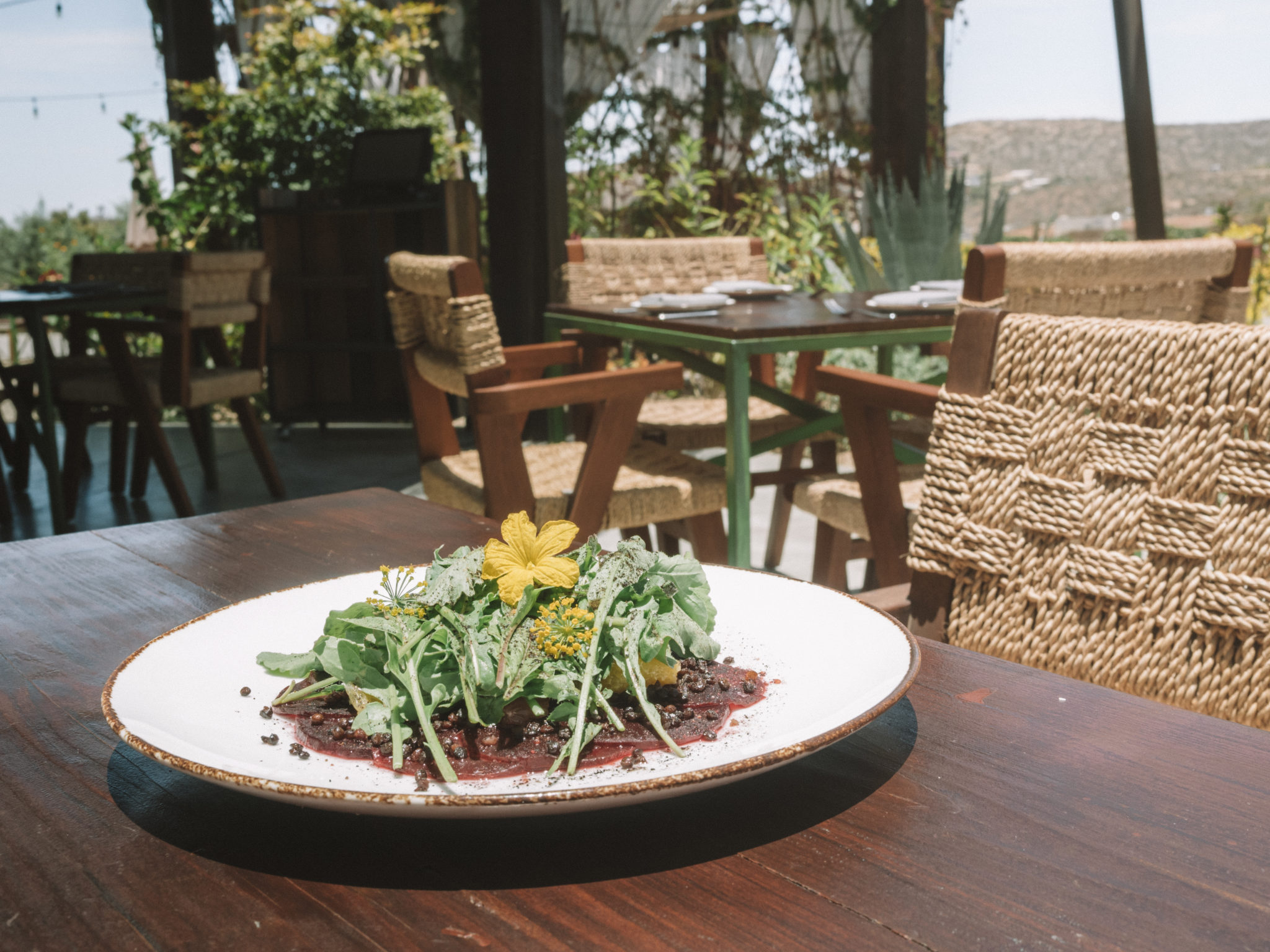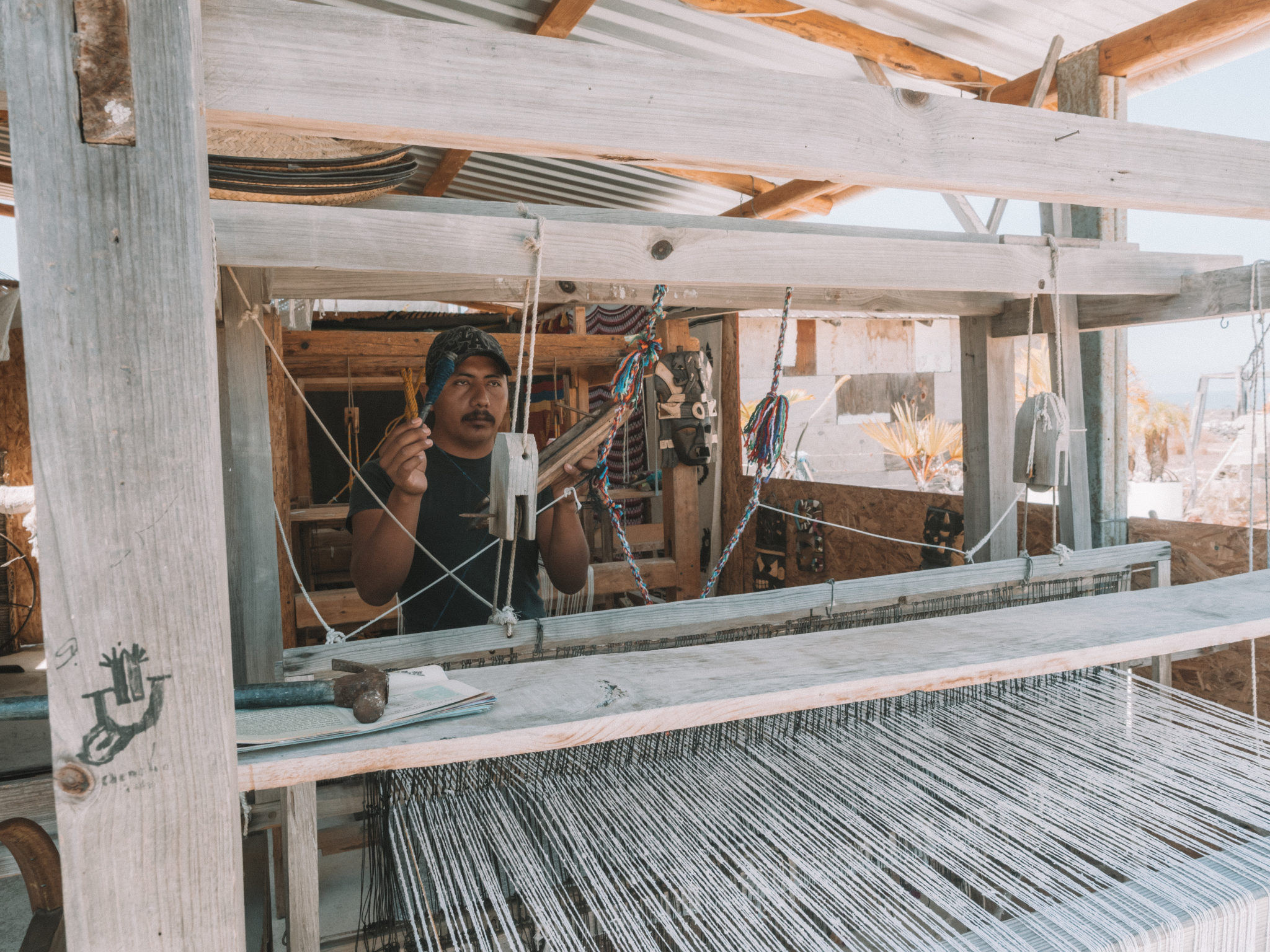 Day Trip: Todos Santos
If you're spending more than a few nights in Los Cabos and are looking for a more cultural way to spend a day, then venture off to Todos Santos, a small town nearby with a cute a colourful vibe and oodles of boutiques showcasing the work of local artists and artisans.
This area, occupying an oasis in the desert, is also renowned for its huge range of organic farms and eateries, so be sure to arrive hungry!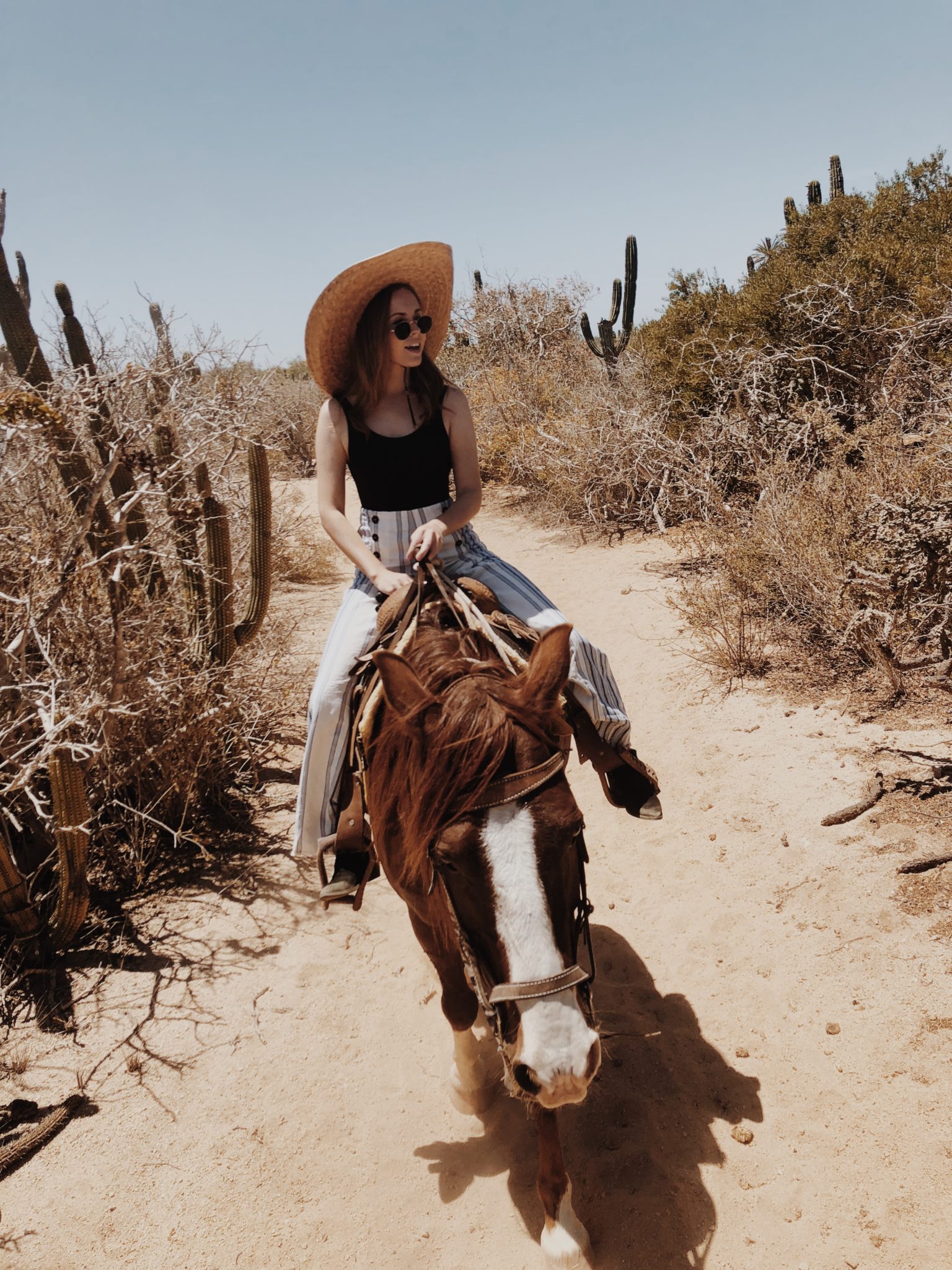 Explore the Desert with Locals
On one of our final days in Los Cabos we made our way out into the desert for an activity that I never fail to enjoy – horse riding with a local guide through the cactus valley and onwards to the beach for an hour long adventure. The team at Rancho Carisuva really care for their horses and it was a great insight into the local culture to see a ranch that has been passed down through generations. The incredible views as we rode from the desert to the beach were just a bonus!
A huge thanks to Los Cabos Tourism for welcoming me to experience the area and arranging such a fantastic trip! All opinions and photos are my own.