Located just a few hours drive from the Melbourne International Airport is a countryside escape like no other: The Grampians mountain range. The setting is idyllic, scenic and unique with plenty on offer to see and do. Here's a complete guide on where to eat and sleep, what to see and do in the Grampians.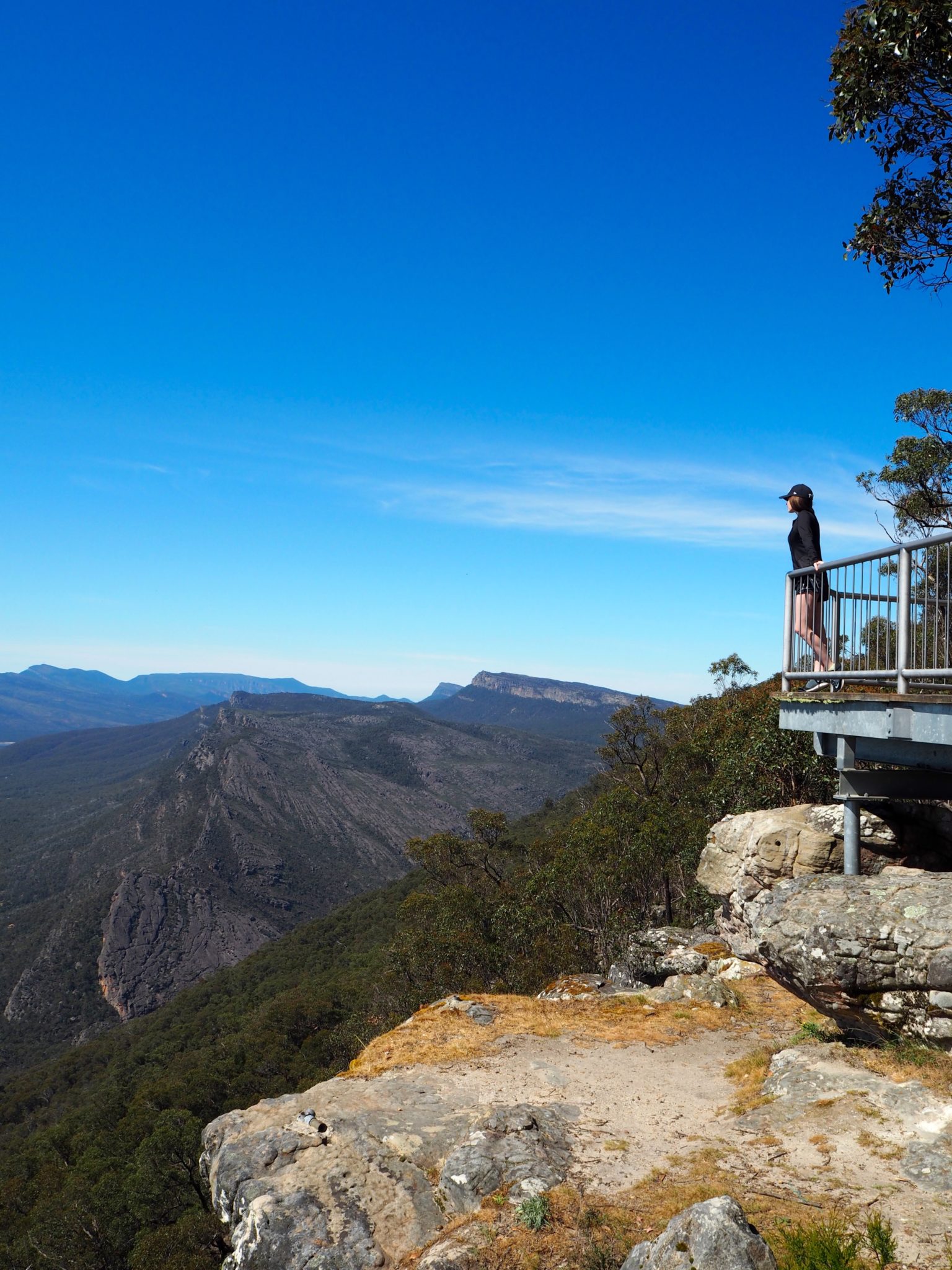 A Guide to the Grampians
From Melbourne International Airport, punch in "Hall's Gap" into your GPS and hit the road for a three hour drive to countryside Victoria. There are a few different routes to take, but if you are interested in mining history in Australia, be sure to stop at Ballarat, just an hour outside of Melbourne. You'll find a glorious hearty breakfast at "Lekker Cafe" for just $15 a plate.
From there, drive straight through to the Grampians and let the adventure begin! Depending on your style of travel, there are plenty of accommodation offerings in the Grampians – from basic camping facilities through to a luxury lodge. Given that this was a weekend of relaxation, we chose to stay at Boroka Downs, the most luxurious offering in the Grampians and completely secluded in a kind of paradise of its' own.
What not to miss: Hikes, Walks and Waterfalls
The Pinnacle
This walk is categorised as easy-medium, but beware it is quite steep! It is often regarded as the best walk in the park, so be sure to put it on your list.
To reach the Pinnacle, park at Sundial carpark and walk the 2.1 kilometre track.
McKenzies Falls
McKenzies Falls are one of the biggest falls in Victoria and certainly one of the most stunning.
To reach the falls, drive along Mt Victory Road from Hall's Gap for 40 minutes. From the car park, it is a 1 kilomtre walk down to the falls (quite a steep track when returning!!!)
The Balconies Lookout
This was without a doubt my favourite view in the whole region!
To reach the Balconies, drive along Mt Victory road from Hall's Gap and park at Reed's lookout carpark. From there, it is around a 2 kilometre walk to the Balconies, giving you great views of Victoria Range.
Mt William
Mt William is another great view, particularly at sunrise. At 1,167 metres, this is the highest viewpoint in the entire Grampians National Park.
Discover Aboriginal History
The Grampians offer a great range of opportunities to observe and educate yourself of its' roots in Aboriginal history. Often you will find these opportunities without looking too hard or just ask one of the friendly locals!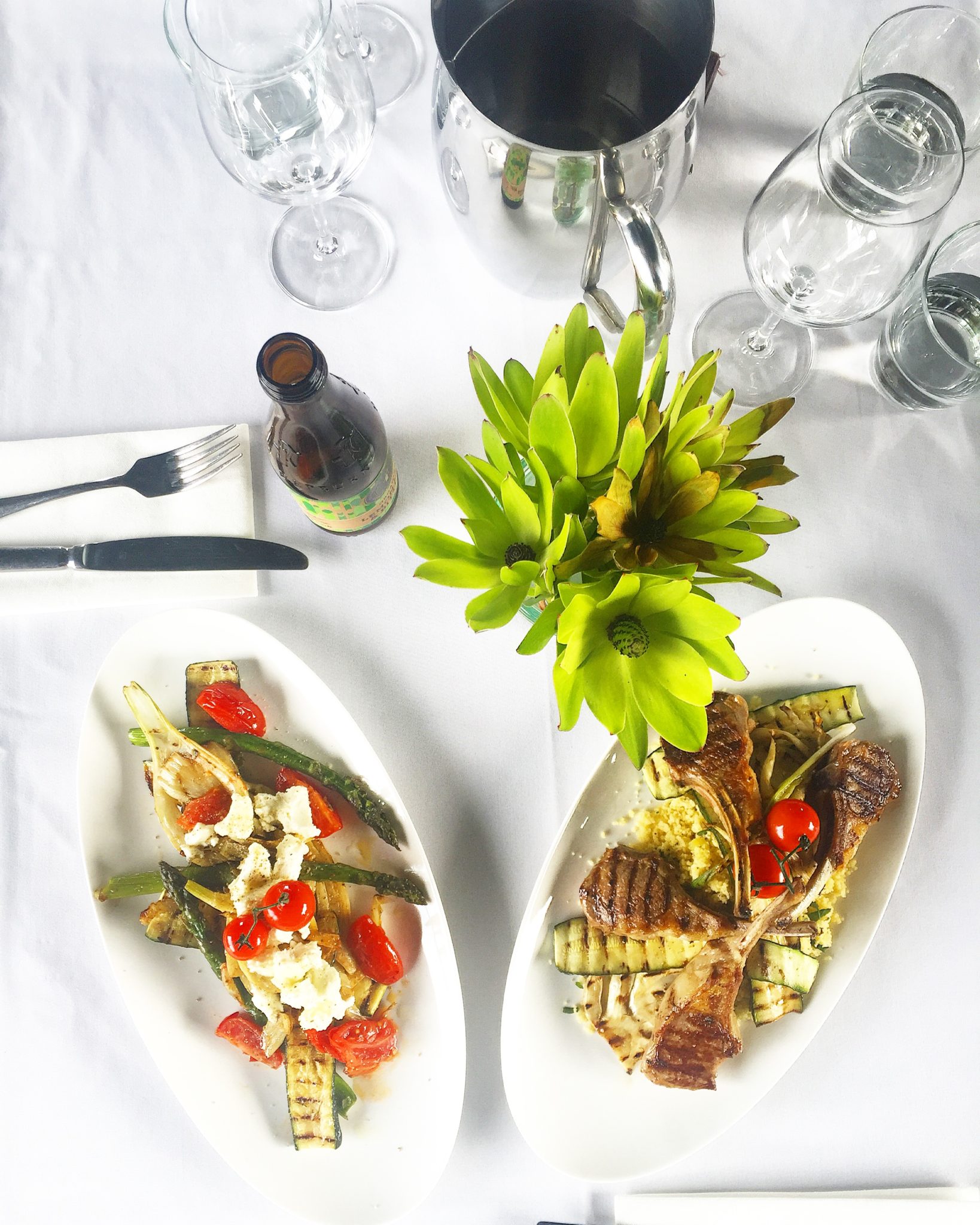 Indulge A Little…
At first glance, the Grampians seems to be in the middle of nowhere with no particularly enticing eateries in eyesight. There are a range of pub meals and family-oriented restaurants in Halls Gap near the camping grounds, but aside from that the eats scene looks pretty grim.
But fear not! The best restaurants are neatly tucked away in remote locations, making it a fun little adventure to make your way there (and the meal taste even more rewarding)! There are two standout restaurants in the Grampians: Deirdre's for a slow cooked, homestyle meal. And the Royal Mail Hotel for an uber indulgent (two hatted) dining experience.
Up for an Adventure?
If hikes and waterfalls don't quite tick all your boxes, there's still plenty to keep you entertained by way of outdoor activities. Whether you want to climb up or abseil down, Absolute Outdoors have got you covered. There are also plenty of water sports to keep you entertained – so be sure to pack the kayaks!
Thanks to the Grampians tourism board for inviting WOW to experience the Grampians. My opinions are also my own and I totally endorse a weekend away here!