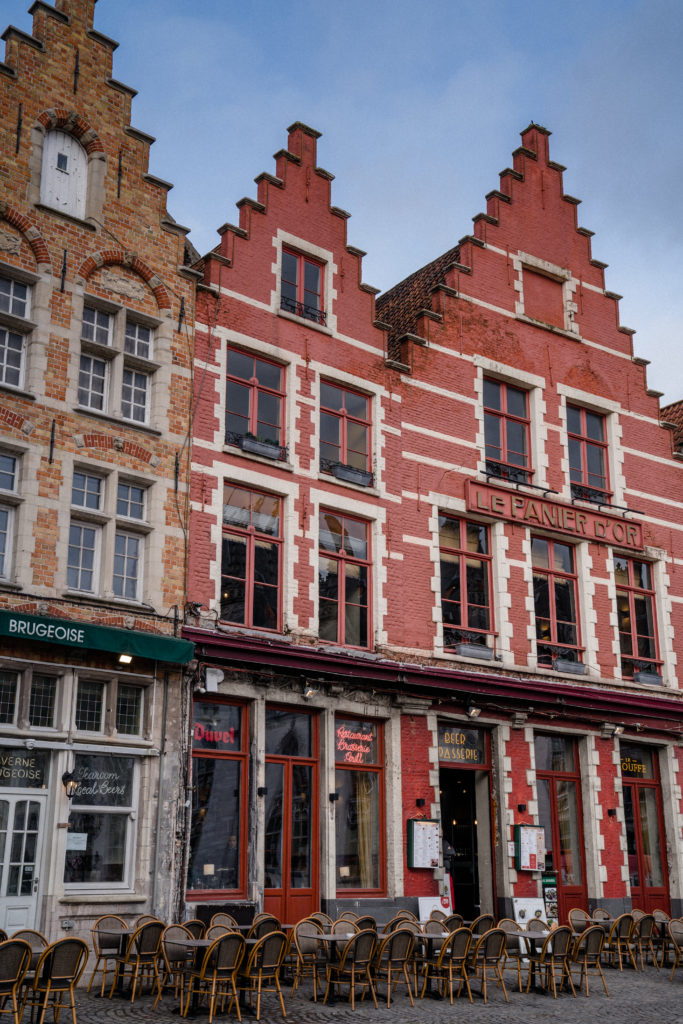 A Day trip to Bruges in Winter
Our journey begins in Antwerp, one of Belgium's less visited cities but arguably its best secret. The more popular choice to visit is of course the Belgian capital, Brussels, however I much prefer the low key lifestyle in Antwerp. The sun doesn't rise until nearly 9:00am in winter so once you've made the most of your breakfast buffet or grabbed something on the go, make your way to the train station and book your ticket to Bruges.
Once you arrive in Bruges I would highly recommend dropping in to the tourist information centre and grabbing a free map (in English – don't make the same mistake we did!) We also asked the lady behind the counter for the best walking route in to town and I'm so glad we did as it isn't the most direct route. The map (the freebie, go grab one) highlights the best walking path into the city centre.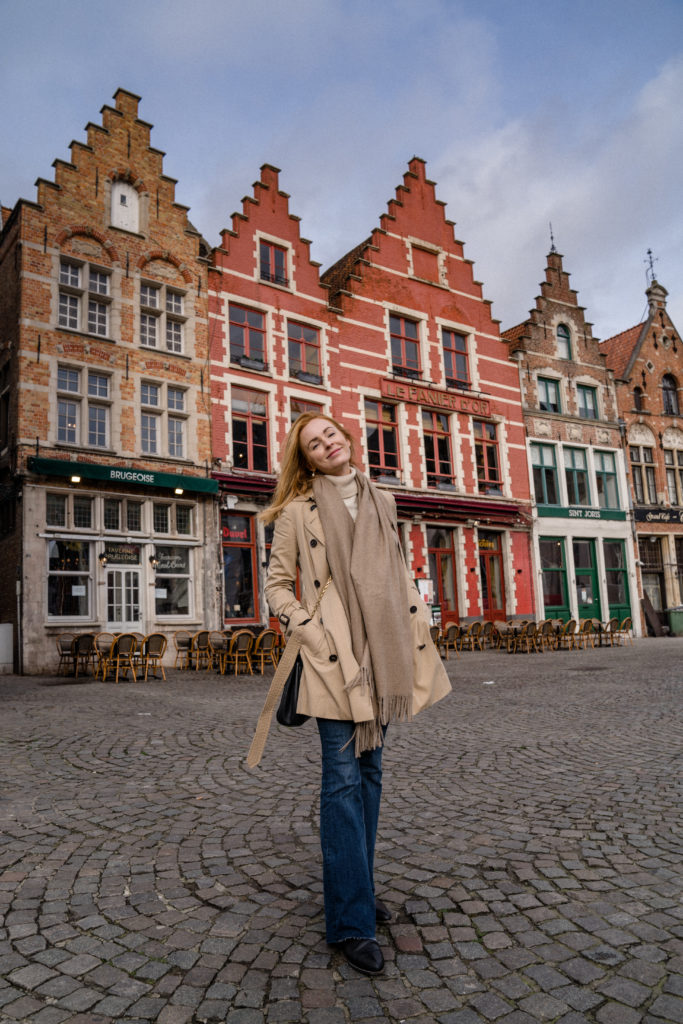 Bruges Grote Markt
After a brisk walk in to the city centre (it was 0 degrees when we visited), be sure to drop in to Godiva for a hot chocolate to warm yourself up. Godiva is located in the Grote Market itself and although some will tell you it is overhyped (a little expensive), I couldn't disagree more! It was the best 4 euros I spent that day.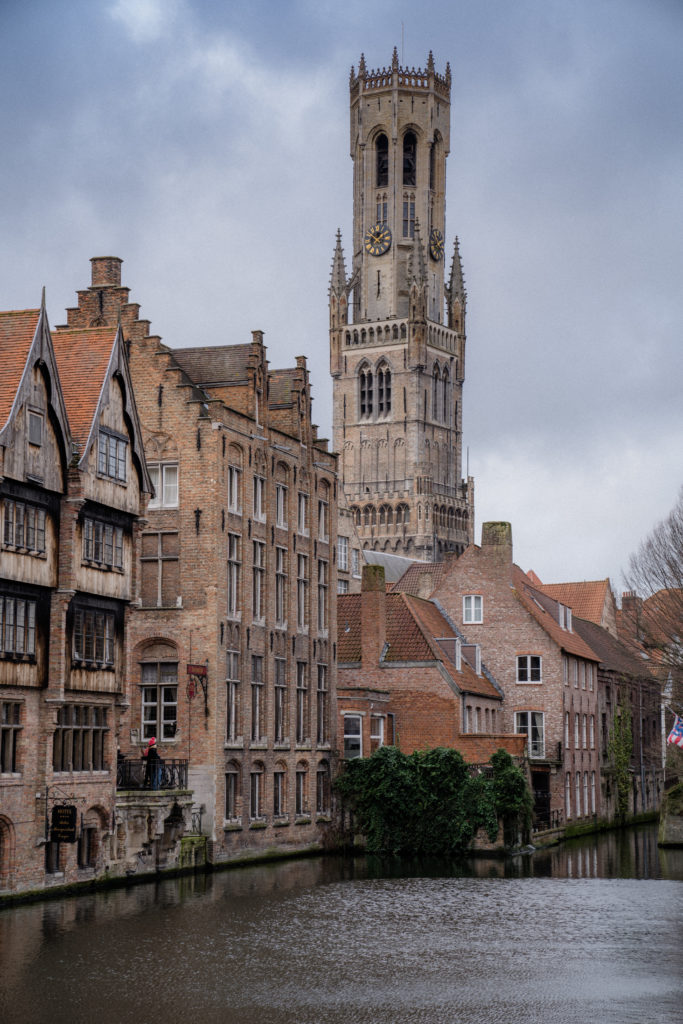 Belfry of Bruges
If this is your first time visiting Bruges, you may wish to climb the steps to the top of the Belfry (bell tower) in the Grote Markt for an incredible view of the city below.
Basilica of the Holy Blood
The Basilica of the Holy Blood is an impressive Roman Catholic church built in the early 12th century. If you're looking for more things to do in indoors (it does get really cold out) then this is a great option to spend some time inside.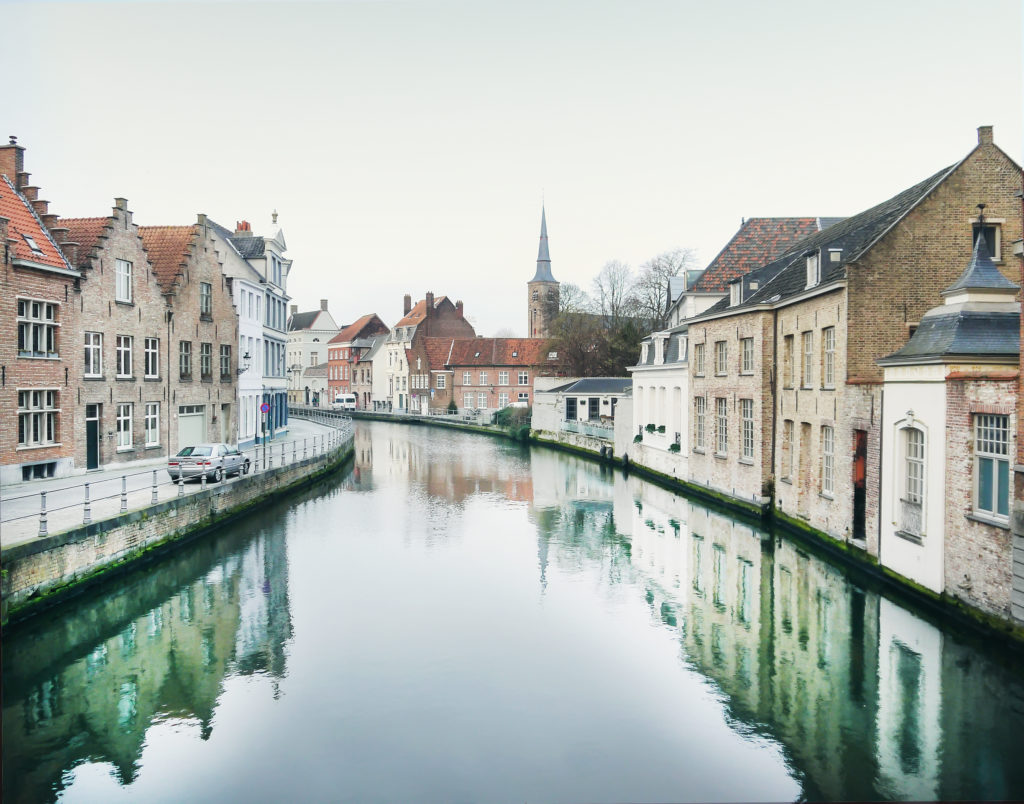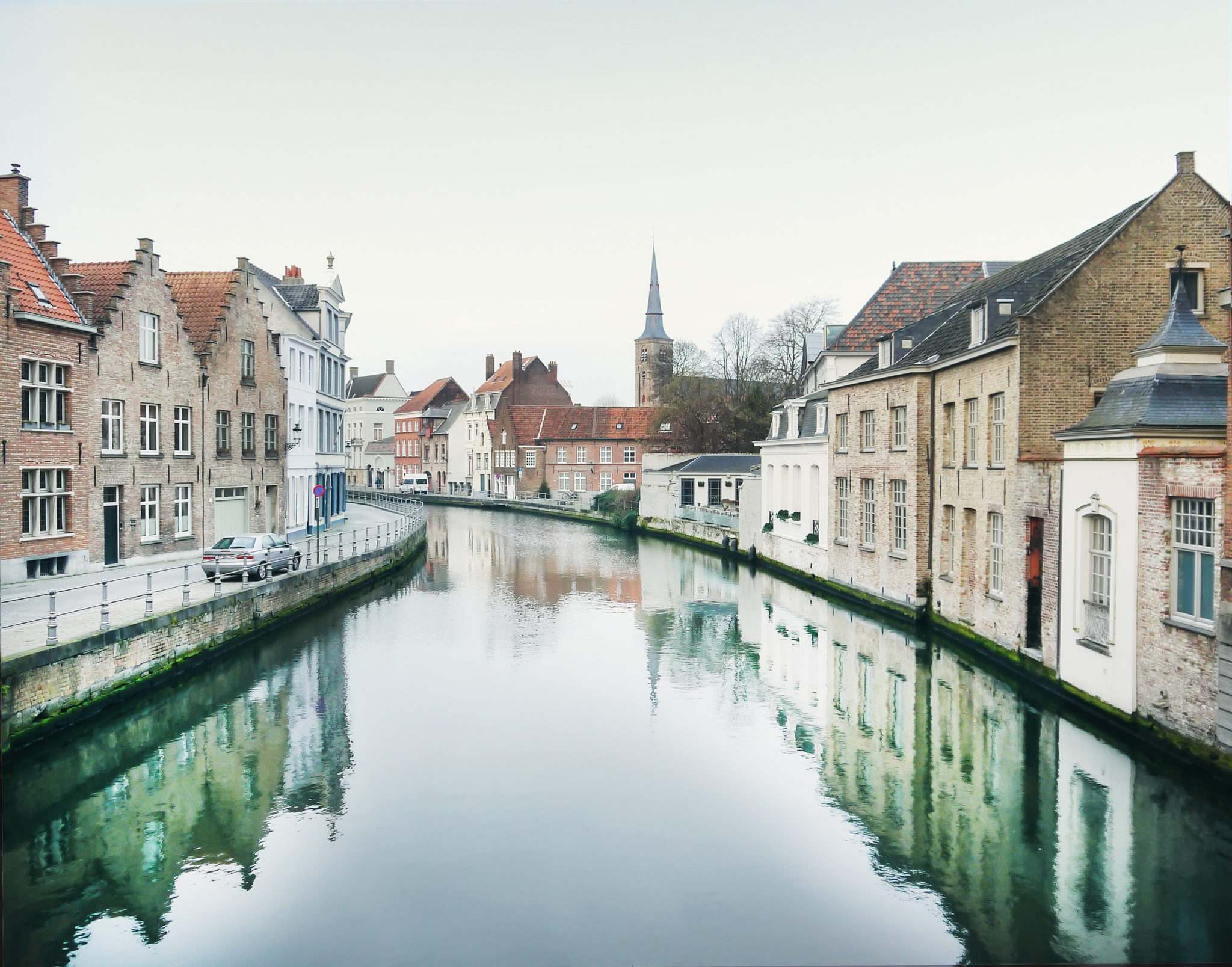 Walk the Canals
While it isn't really a point of interest, it is hands down my favourite way to pass time in Bruges. This city is built on a series of waterways which make for a fun boat ride in the summer months but in winter, walking the canals is just as pretty.
Restaurants to visit in Bruges
There's one thing Bruges does really well that can't be contested: cozy winter vibes. We were fortunate to have a completely sunny day for our visit but be warned, rain is extremely common in Bruges throughout the winter months!
There are some highly celebrated restaurants here in Bruges including one that holds an impressive 3 Michelin Stars. That restaurant is Hertog Jan. The restaurant is housed in an 180 year old barn overlooking a lush garden. Although it is on the expensive side, it certainly counts as one of those once in a lifetime experiences.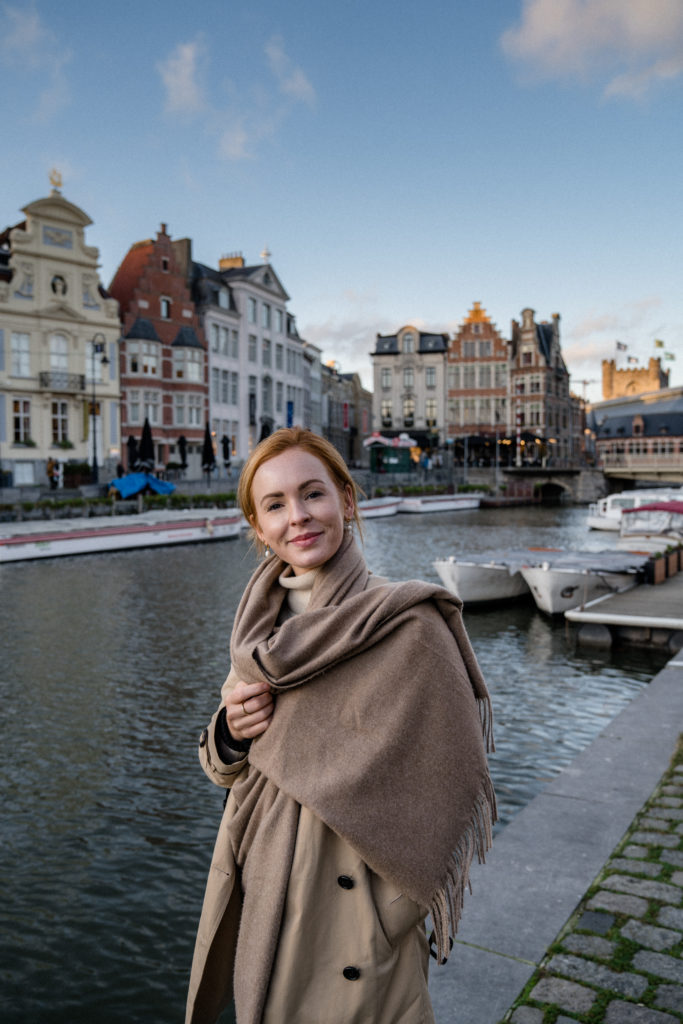 Onwards to Ghent
If you allow yourself an entire day to visit Bruges from Brussels or Antwerp, you will also be able to visit Ghent in the same day. The two main differences between the cities are that Bruges has a very tourist-centric old town, whereas Ghent feels much more local and filled with residents. Ghent is a popular student town with a big university population so if you're young and able, there are some great bars and cheap eats to try in town.
The train journey from Bruges to Ghent is only 15 minutes or so. I would recommend getting off the second stop on the train at Gent Dampoort station. This station is just a ten minute walk from town.
My single favourite recommendation for Ghent is to drop by De Alchemist, a really great bar we found in the centre of town. It is incredibly small but cozy in winter, dimly lit by candles on the tables and operates as a one-man show.
Plan your trip to Belgium: