Your Guide to Visiting Moorea
After landing in Tahiti, we made our way by plane over to Mo'orea – just a short 7-minute flight or alternatively 30 minutes by ferry (and much cheaper as I learned on the return!) From the ferry terminal or airport, you can catch a taxi to your accommodation. Here is your complete guide to visiting Moorea.
With limited hotels and guesthouses available on the island, I would strongly recommend booking in advance to secure your accommodation. We checked in to the Sofitel Moorea which was beautiful if you're after beach bungalows or overwater bungalows.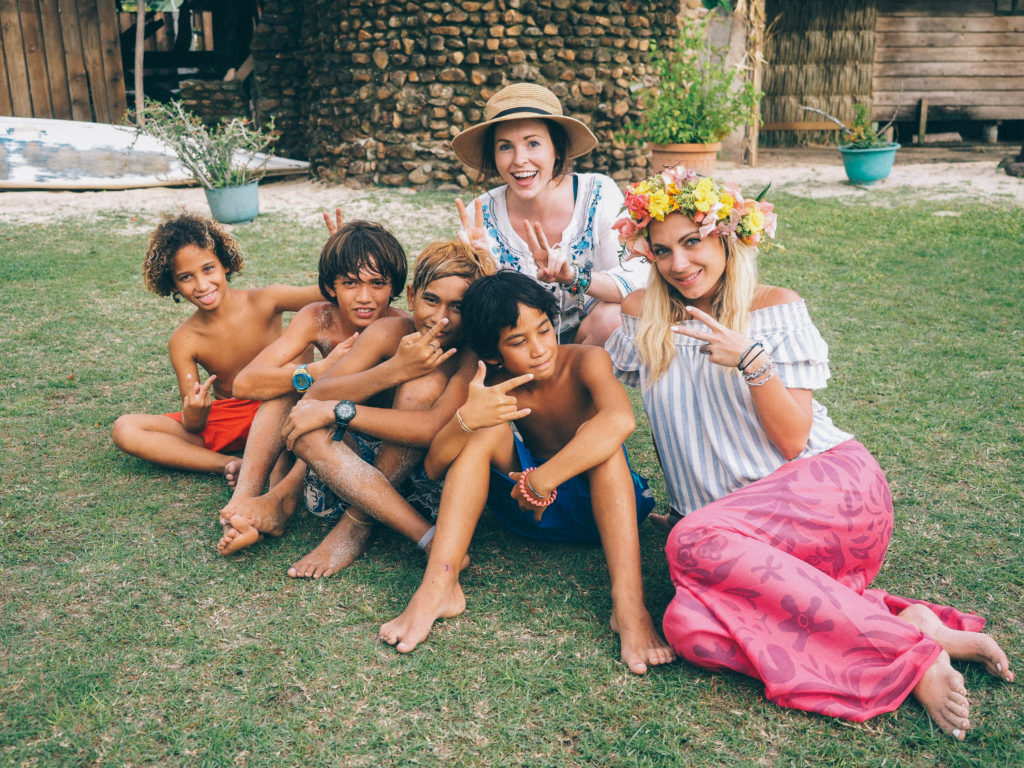 Guide to Visiting Moorea: The People
On the first day arriving in Mo'orea, I was already claiming to everyone that it was my favourite island in Tahiti – based purely on the warmth of the people and the laid back atmosphere (or what I would call the "real" Tahiti I was in search of!) Everyone we met was so eager to share their culture with us and I before we knew it we were weaving baskets, making flower crowns, dancing (Tahiti style!) and feeling more and more welcome the more we travelled around.
On-Island Activities
There's another reason I loved Mo'orea quite a bit more than other islands, which you might have already guessed from the heading is because of all the activities! As someone who likes to take it easy when looking around (rather than hopping from one attraction to the next), I really enjoyed our day quad-biking through the mountains without anywhere to be or a time slot to fit in to. Unfortunately we were also planning to go horseback riding in the mountains, however with crazy storms that grounded all flights for two days, it is little wonder that we were not able to do so!
One thing I would have liked more time to do is to venture off on hikes around the island (there are heaps on offer!) Unfortunately the rain delayed our arrival to the island and made our time here really limited, so if I could make one last suggestion it would be to definitely book at least a week to discover Mo'orea!
Shop the Post:
With thanks to Tahiti Tourism for making my visit to Tahiti possible and so memorable! You can follow more of my adventures on Instagram.