After travelling to 21 of the 28 countries within the EU, plus also visiting Russia, Ukraine and Turkey, I can finally say I think I've got it down when it comes to booking travel throughout Europe. But what good would this information be stuck inside my head just bursting to get out in the next dinner conversation I find myself in trailing off for hours about "that time I was in Spain" or "OH! did I ever tell you I fed a reindeer?" (understandably I am one of the worst dinner guests but one of your best bets at a trivia night – feel free to invite me any time). So here we go, the best 29 travel hacks to save money on Europe travel, to help you travel more frequently, for longer, and to more places… lets go!
1. Book x2 one-way tickets
If you're travelling to Europe you're likely to be visiting more than one country. Who are we kidding, you're likely to be visiting a handful! Traditionally it has always been cheaper to book a return ticket from your point of origin… but times are changing. A great way to save a tonne of cash is to book a one-way flight to your starting point, journey from there to your final destination (i.e. Land in Paris, travel throughout Western Europe and fly out of Prague in Central Europe), and not have to worry about travelling in a loop back to your starting point. This is particularly helpful if you intend to visit the East and West, i.e. flying into Moscow and flying out of Paris.
2. Travel Off Season (for two reasons)
It should come at no surprise that summer is in fact the worst time of the year to visit Europe. Firstly, the prices are hiked, the hotels are booked, and the lines for museums are out-of-control long. Secondly, this is the least authentic Europe experience you can allow yourself to encounter. Why? None of the locals will be in town during the summer – they mostly escape the summer madness and flee on holidays of their own. This is particularly try in the likes of Paris and Rome, but also through to smaller towns and countries in Central/Eastern Europe. Typically summer season in Europe is the least authentic experience you can have, its expensive, it is often far too hot, and it is certainly going to be filled with elbow nudging and toe-tapping as you test your patience.
So, when should you travel to Europe? Literally any of the months (and seasons) outside of summer. Rule out June, July and August. If you are going to visit Europe in summer, know where to go to avoid the crowds. Take any of the other months and you will be fine. Typically prices also hike over Christmas/New Years, which is of course true for anywhere in the world.
3. Try stick to Family Run Businesses
So you want to save money but you don't want it to mean sleeping in dorm rooms or living off greasy carbs for your designated allotment of weeks? The best value for money you will find is almost always going to be through family run businesses. If you want the best deal that combines both price with comfort, family-run hotels, restaurants, tour operators, etc. are one of your best bets.
4. Find a focus
Its easy to look at a map of Europe and let your eyes boggle over the endless possibilities – Rome; Paris; London; Prague; Vienna; Moscow; Kiev…. the list is sure to be endless. But it is also important to give your trip a focus and stick to your instincts. If its your first time in Europe, a great idea is to stick to the 'hotspots'. If you're more interested in Modern World History, Central/Eastern Europe is likely to be more your style. If you want to get off the beaten path, there are some unbelievable hidden gems lying further to the East and along the coast of the Baltic states. But one thing is for certain: you can't do it all at once. And even if you can (assuming you've just won the lottery), you shouldn't. Europe should be explored on multiple trips at various times in your life – depending on what takes your interest at that given time. Here's a few sample itineraries to get you started: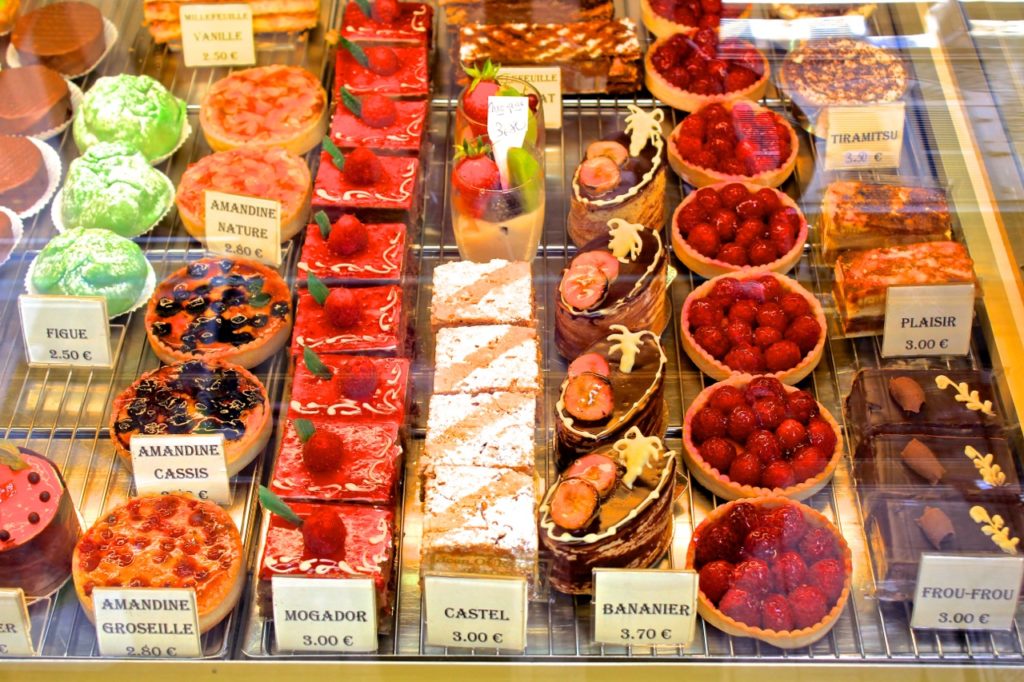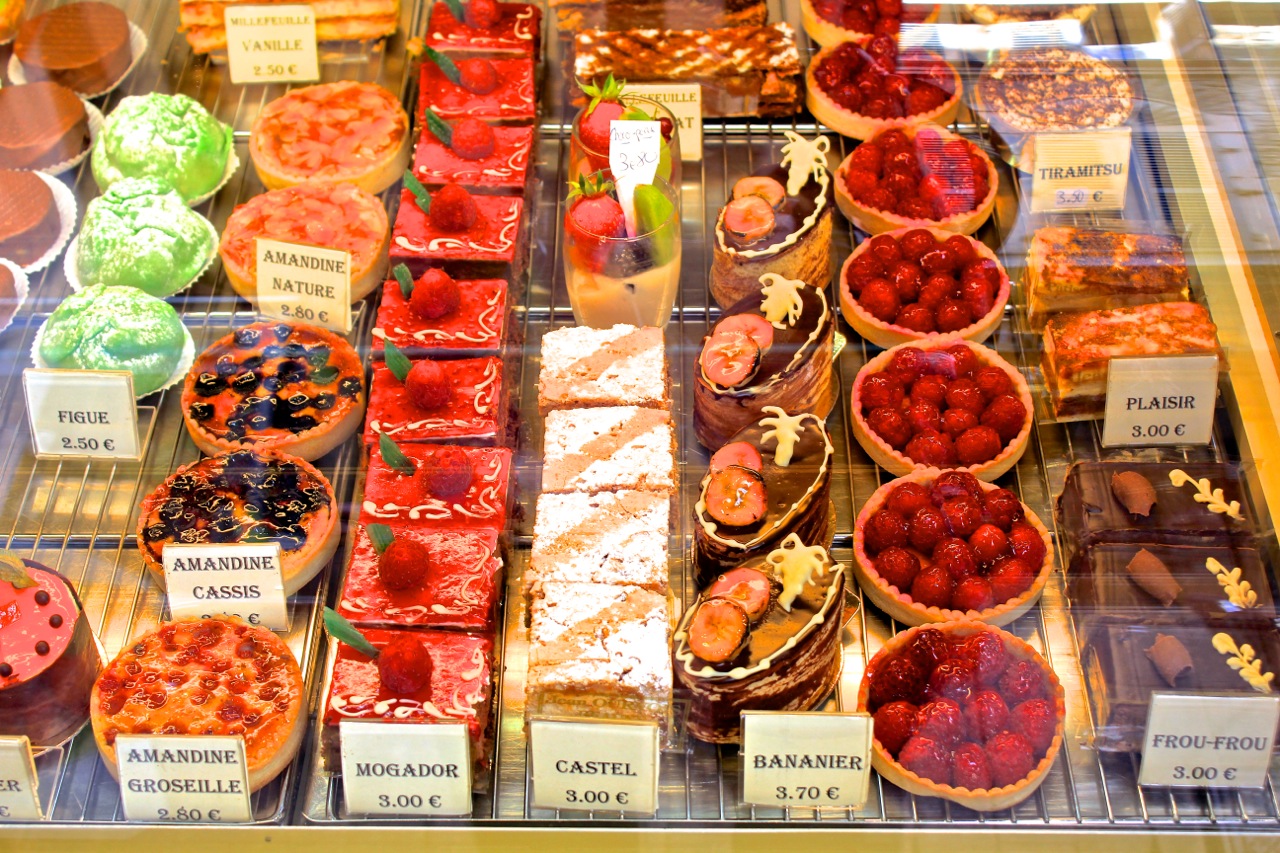 European Highlights
LONDON > AMSTERDAM > PARIS > FRENCH RIVIERA > FLORENCE > ROME > VENICE > MUNICH
London is always a great place to start, particularly if you are travelling from New York and looking to save money on flights. If you're travelling from further abroad, consider airports with lower taxes such as Dublin, Ireland. From London, you have the choice to either travel by train or air to Amsterdam and make your way through Paris, the French Riviera, through to the hotspots of Italy, and finally to Bavaria in Germany.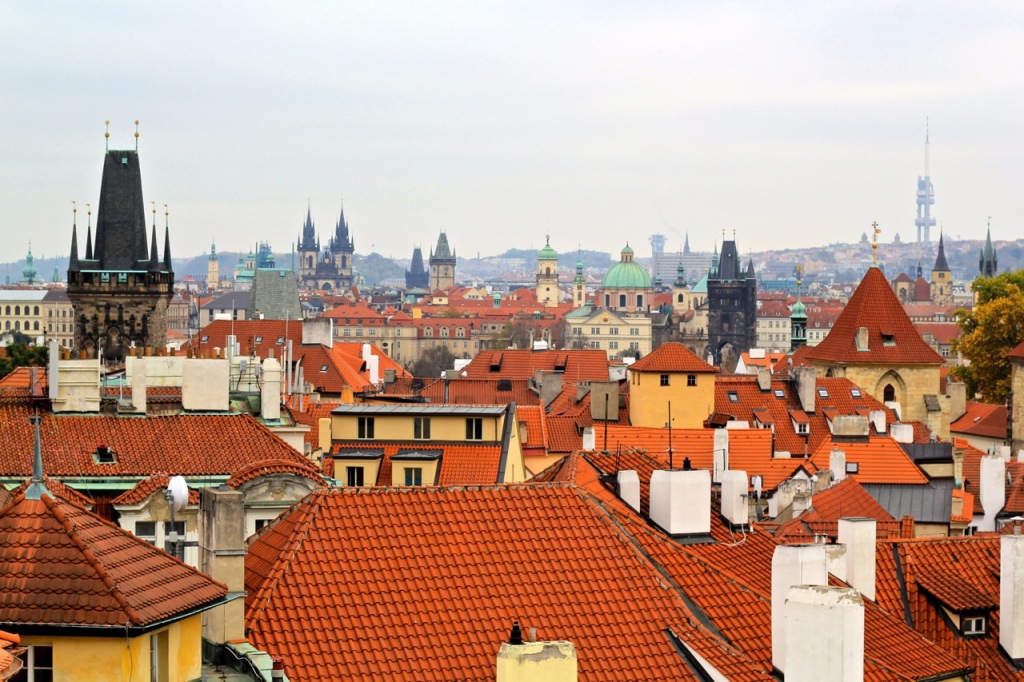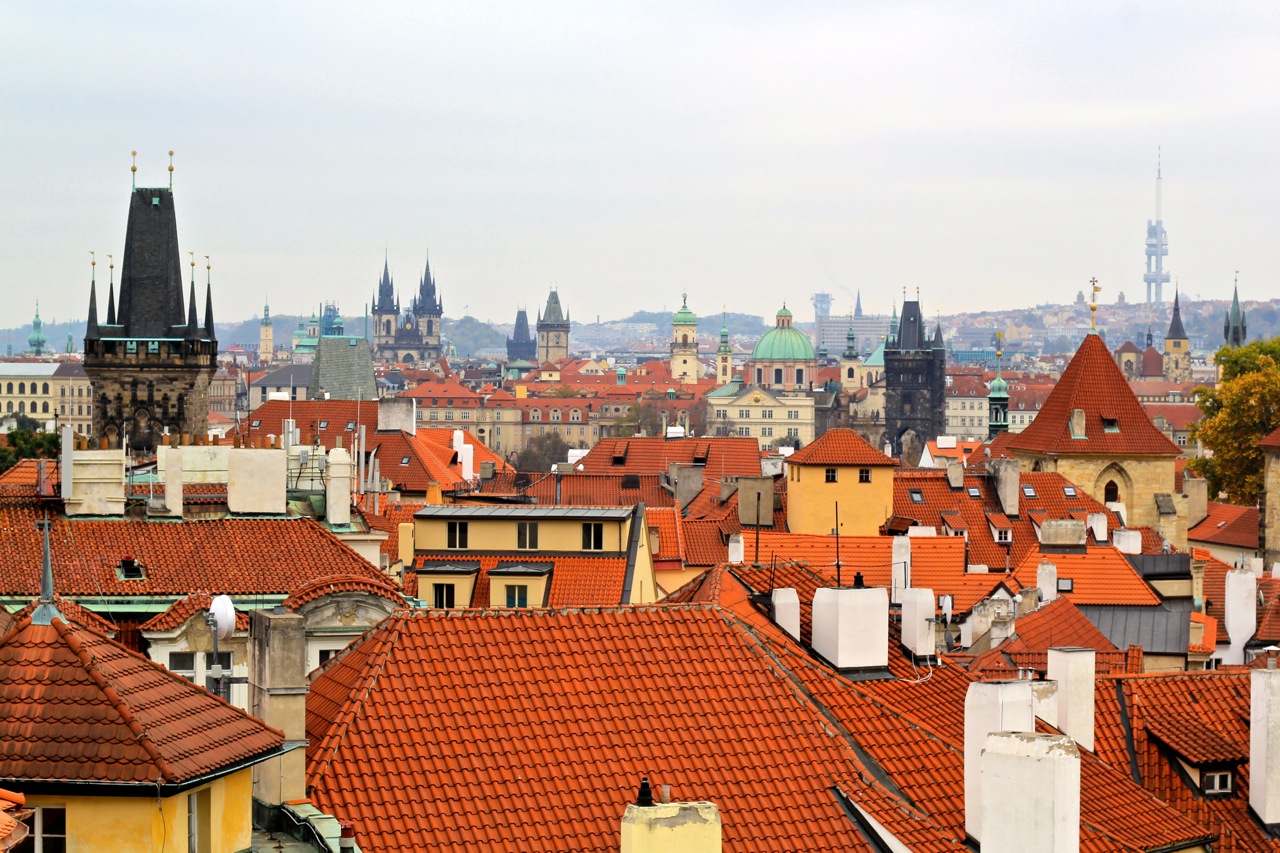 Staying Central
MUNICH > PRAGUE > VIENNA > BRATISLAVA > BUDAPEST > KRAKOW
If you'd prefer to venture beyond the hotspots and uncover authentic and awe-inspiring Central Europe, Munich is a great place to start with many airlines flying into here or Frankfurt – also a great starting point in Germany. From there, make your way to the capital of Czech Republic, followed by train travel through Vienna, Bratislava, Budapest, and onward to Krakow, Poland.
Discovering the East
MOSCOW > ST PETERSBURG > TALLIN > RIGA
There's so much to discover in the East and no matter how many times you've heard it, you can't hear it enough – Eastern Europe is SO UNDERRATED… and cheap. Starting in the Russian capital, be sure to spend a few days discovering the city that has suffered turbulence and turmoil over the years, but manages to WOW visitors with its' Orthodox churches and stunning underground metro stations. From there, take the high-speed train to St Petersburg and discover Russia's history beyond the modern world – back to the days of Peter the Great and Russian regality. From there its just a short ferry ride to Tallin in Estonia. Onwards to Riga, you will be baffled by the beauty of this Baltic state that doesn't earn nearly enough credit for its' charm.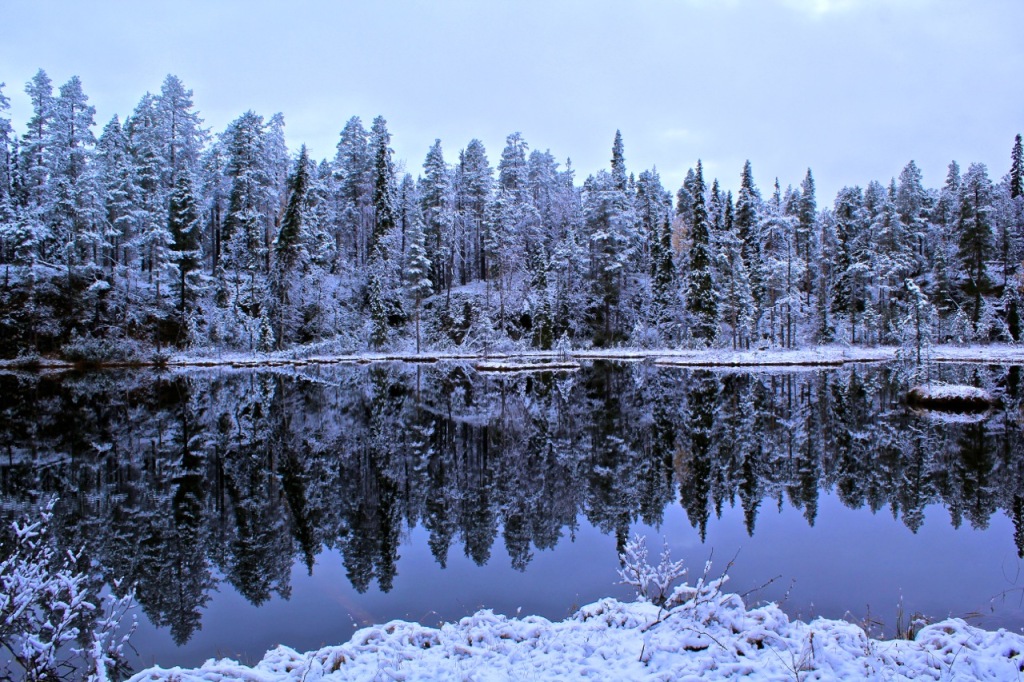 Visiting the North
Slow-paced travel in NORWAY > SWEDEN > DENMARK > FINLAND
The Northern countries are undeniably the most expensive countries to visit in Europe, so if you're going to go, it is absolutely necessary to travel at a slower pace in order to make it viable and rewarding.
5. Avoid Museum Fees
Most museums offer free entry on particular days. The Louvre offers free entry on the first Sunday of the month for example, which can be a nice saving if you're on a tight budget. If you can swing your schedule to allow for it, avoiding museum entrance fees is a great chance to save money.
6. Have a plan (and backup plans) for handling your money
Before you leave, its important to have a definitive plan for handling your finances whilst abroad. ATM fees are increasingly expensive and exchanging cash is not only costly but equally risky. Be sure to do your own up-to-date research on the credit cards available to you, but do know that the best deal I have personally found is the 28 Degrees Mastercard. There are no fees when using it as a credit card, however be wary of ATM fees which once weren't a problem but have recently been implemented (given the popularity of the card, I assume)!
7. Travel to countries not on the Euro
A huge money saver comes when you choose to travel to countries not yet on the Euro. Take advantage of the exchange rates and consider countries like: Bulgaria, Croatia, Czech Republic, Hungary, Lithuania, Poland, or Romania. But beware of expensive countries not on the Euro because their economies are doing so well they'd lose out by doing so! These include: The UK, Denmark and Sweden.
8. Picnics all day every day
Travelling in general gets ridiculously expensive when you have to pay a higher price for everything – from accommodation to food to transportation, the costs soon add up. One of the biggest money savers for me over the years has been eating from supermarkets and snacking on-the-go. If you're with others, take this one step further and make it a fun activity by grabbing some eats in the supermarket and having a picnic underneath the Eiffel Tower (champagne optional)!!
9. Eat with the season
Saving money buying your own food for picnics is one thing, but eating with the season takes it up one more notch to serious budgeting skills.
10. Free Entertainment is everywhere… and yeah, its free, so….
There are certain shows around the world worth the investment (Moulin Rouge, Cirque du Soleil shows and Broadway shows for example), but don't forget many of the best entertainment around the world is completely free! Whether its a free event or just people watching from a public park or sidewalk, there's always something intriguing waiting to be discovered without a price tag.
11. Be in-the-know on the budget airlines serving Europe
…By referring to the detailed list below!
| Airline | Hub(s) |
| --- | --- |
| Aer Lingus | Dublin, Shannon, Cork, Belfast |
| airBaltic | Riga (Latvia) |
| airberlin | Multiple German cities |
| Air One | Milan, Venice, Pisa |
| Blue Air | Bucharest, Bacău (Romania) |
| Brussels Airlines | Brussels |
| CityJet | London City Airport |
| Condor | Multiple German cities |
| Darwin Airline | Geneva, Lugano |
| easyJet | London, Milan, Berlin, Paris, Liverpool, Geneva, Basel, Nice, Toulouse, Edinburgh, Madrid, and more |
| Estonian Air | Tallinn |
| Flybe | Manchester, Newquay, Exeter, Southampton, London (southern England); Jersey, Guernsey (Channel Islands) |
| Germanwings | Multiple German cities |
| Helvetic Airways | Zürich, Bern |
| Icelandair | Reykjavik |
| Jet2 | Multiple British cities |
| Jetairfly | Brussels, Liège, Ostend (Belgium) |
| Meridiana | Olbia, Cagliari (Sardinia); Rome and other Italian cities |
| Monarch Airlines | Multiple British cities |
| Niki | Vienna, Salzburg |
| Norwegian | Oslo, Bergen, Copenhagen, Stockholm, Alicante, and London |
| Pegasus Airlines | Istanbul, Antalya (Turkey) |
| Ryanair | London, Dublin, and several other cities |
| SmartWings | Prague, Ostrava (Czech Republic) |
| Thomsonfly | Connects various British cities to Mediterranean resorts |
| Transavia | Amsterdam, Rotterdam, Eindhoven |
| TUIfly | Multiple German cities |
| Vueling | Multiple Spanish cities, Amsterdam, Florence, Rome |
| Widerøe | Oslo |
| Wizz Air | Budapest and many other Eastern European cities |
| XL Airways | Paris |
12. Know how to Price Compare (even for budget airlines)
Budget airlines will easily save you $, but with so many out there it is still important to price compare. Personally I use Skyscanner to compare flights, but don't be afraid to do some searching of your own in case any of the above budget airlines aren't appearing in your search.
13. Visit Tourist Information when you land
This one is not only great for saving money, but time as well. Planning is great if you're not accustomed to international travel, but for those who frequently take trips one of the best plans is to not make any plans! Simply make your way to "Tourist Information" once you land and you'll be spoiled with choice. You will find great information and advice (for free) as well as get the best option for travelling from the airport to your accommodation. Bingo!
14. Stay Central + Walk Everywhere
Saving money on accommodation by staying outside of the city may be the oldest trick in the book, but it certainly isn't always the smartest. By staying central you can save a good deal of money on transport costs and reduce the time you spend commuting each day – thus making the most of your time in a city, requiring less time to visit, and hopefully reducing your travel costs even further. Walking (instead of public transport) is also the best way to see a new city!
15. There truly is free wi-fi everywhere
I'm always shocked by the amount of times I am asked about phone connectivity abroad – because I've spent the last year without a phone connection whatsoever! In the present day and age there is wi-fi connection almost everywhere… and best of all, its free! Whether you run to the closest McDonalds or Starbucks, or simply log on in a public square (more and more cities are offering free wi-fi), the truth is you'll be spoiled for choice!
16. Save Money by Rail
Budget airlines are great, but the "no-frills" policy does mean you will end up often spending more than the ticket price when you add luggage fees, plus the fact that the airports these airlines use are often much further outside of the city. To avoid extra fees, consider travelling by rail. Booking tickets in advance from point-to-point often results in huge savings – just keep an eye out for sales or sign up for deals.
17. Carpool
But why stop there? Lets take it one step further! In the modern age of technology we have a huge opportunity to use resources like Carpooling.com to help our pockets AND the environment.
18. Rent an apartment or private room
Sites such as Airbnb.com and Wimdu.com (particularly good in Europe) have become increasingly popular in recent years… and for good reason! Particularly if you are travelling in groups, booking an apartment or a private room is a great way to save money and live like a local.
19. Serious savings: Couchsurfing + Housesitting
One step further again: try websites such as Couchsurfing.com and Mindmyhouse.com if you want to stay completely free! That's right, FREE!
PART II: Know the Cities + Countries to Visit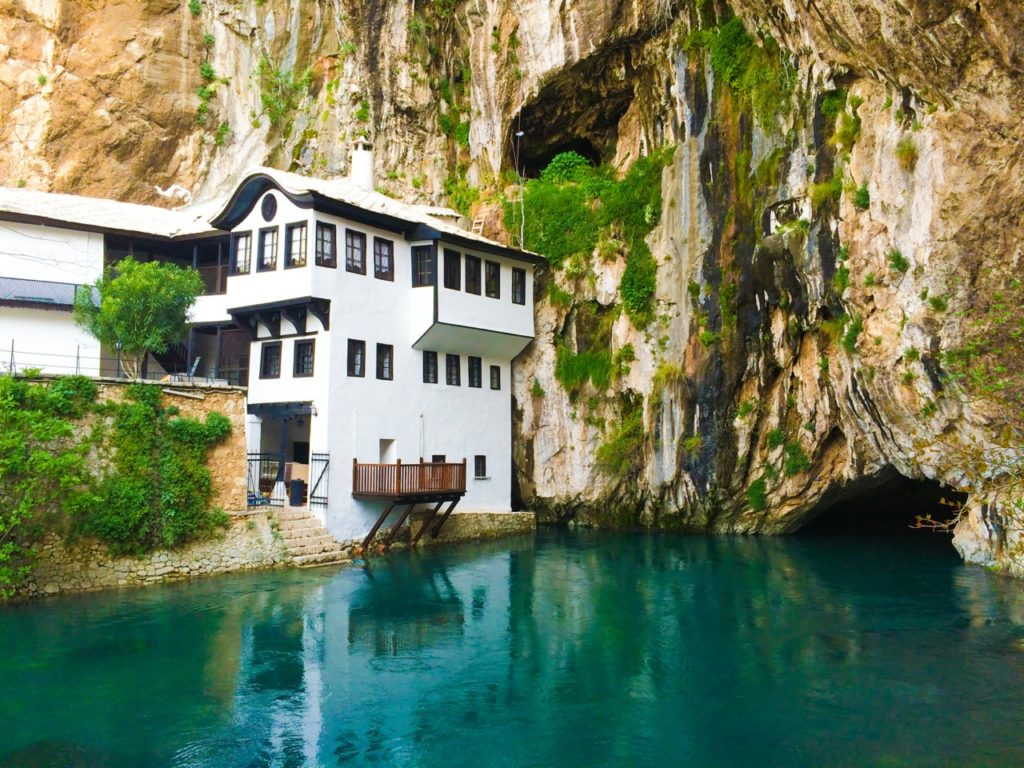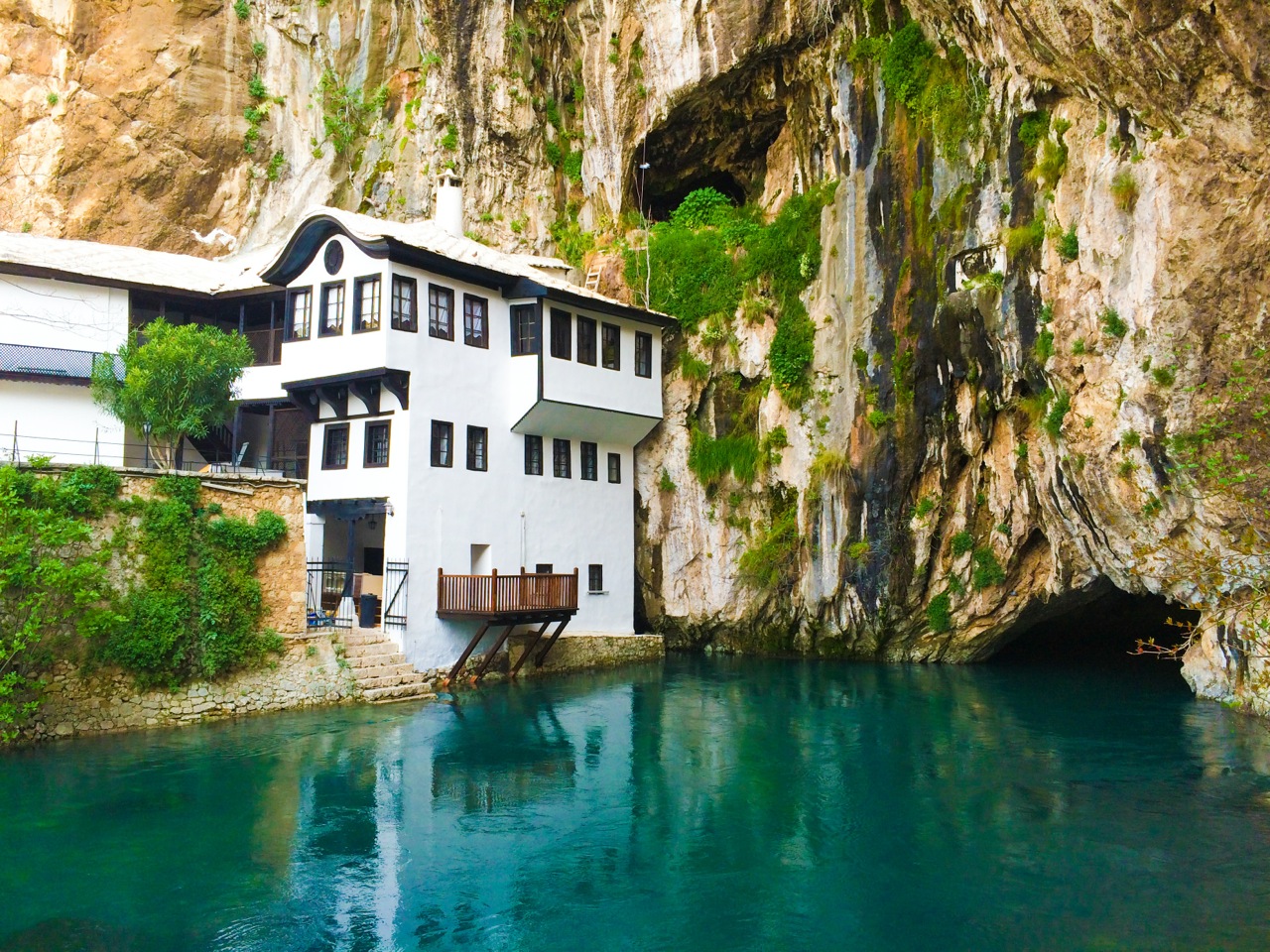 20. Bosnia & Herzegovina
In case you haven't yet realised, I fell completely head over heels in love with this country this year. Not only is it one of the most underrated countries in Europe, its also ridiculously affordable and still off the beaten path.
21. Belgrade, Serbia
For a capital city, Belgrade is ridiculously cheap in comparative terms. Its just a bonus that it is also quite a charming city with some lovely locals who welcome tourists with great hospitality!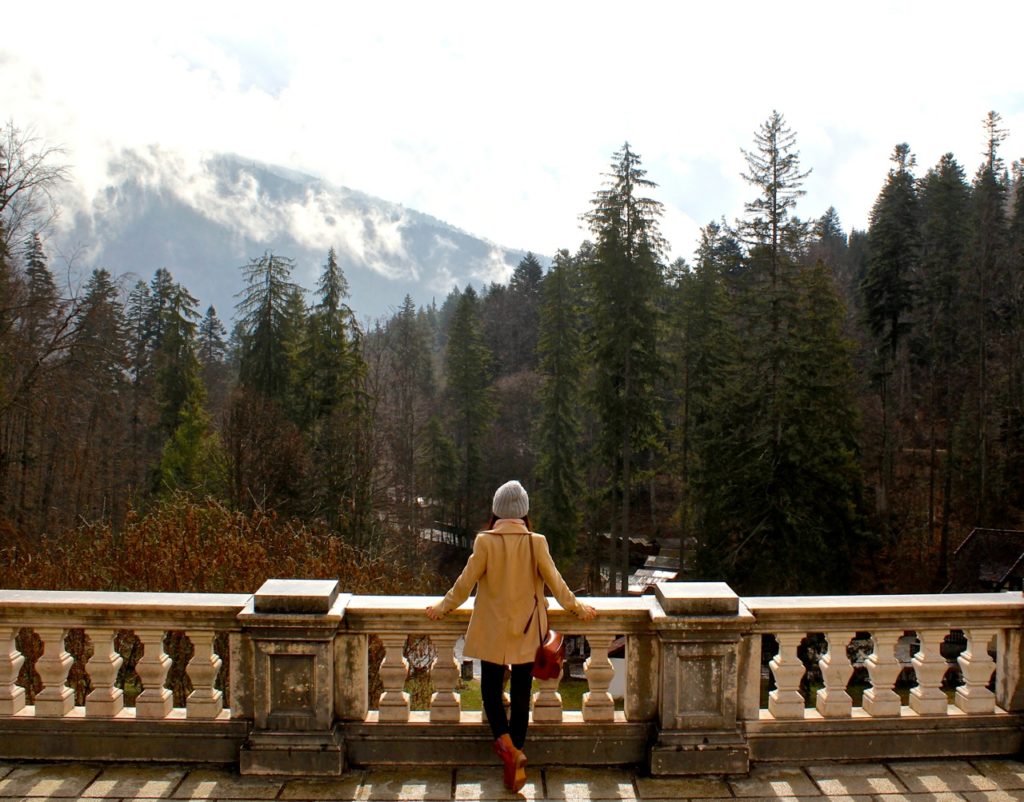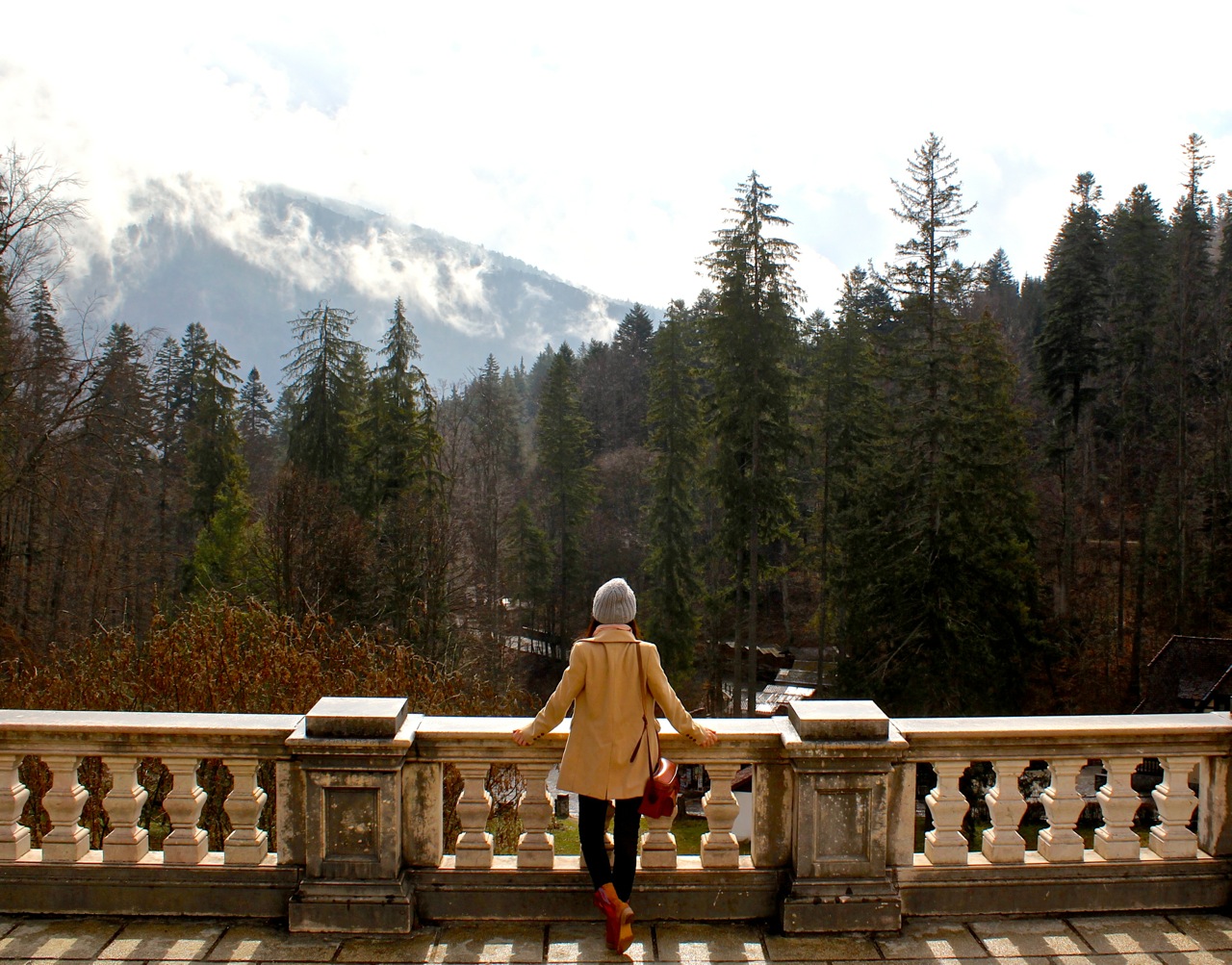 22. Romania
Still not on the Euro and still off the beaten path, Romania is one of the cheapest countries to visit in Europe and has so much beauty to uncover. Tourism is on the rise so the sooner you visit the better!
23. Berlin, Germany
As the capital city of a country with a thriving economy, one would expect the word expensive to pop up when considering Berlin. Quite the contrary! Berlin is incredibly affordable (even though prices are on the rise) and has one of the best vegetarian eats scenes in the entire world. Seriously, you'll be spoilt for choice!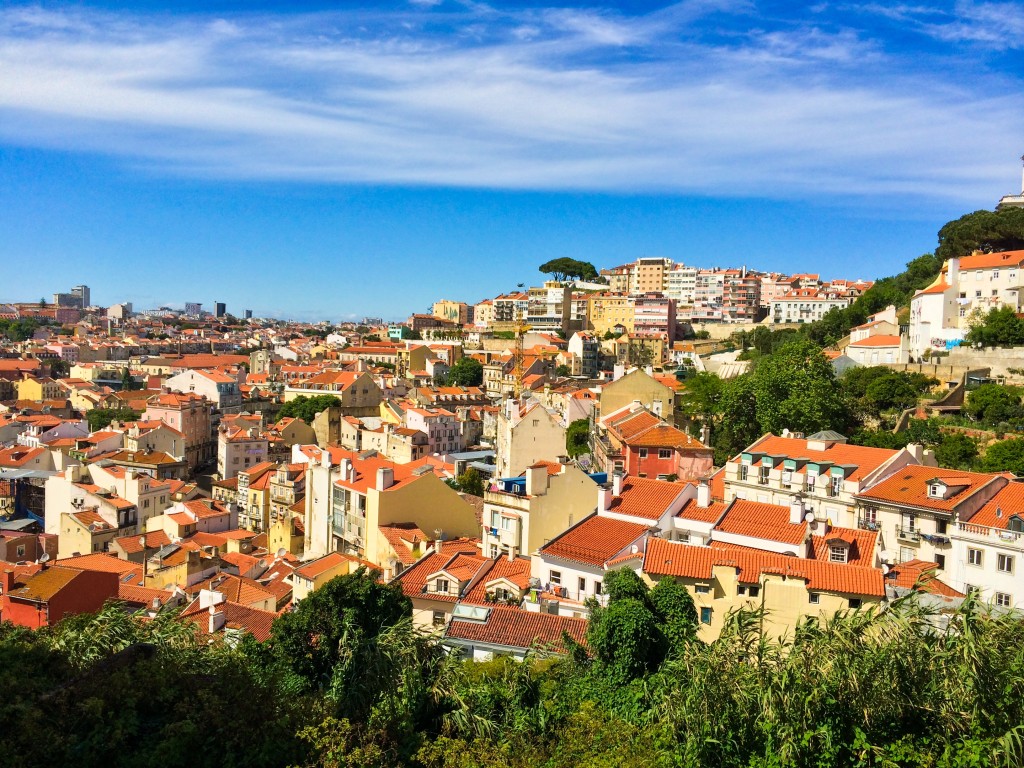 24. Portugal
Increasingly popular Portugal is still very affordable for travellers, but don't expect this to last long! Tourism in Portugal is experiencing unprecedented growth so the sooner you add this country to your travel plans, the better. Lisbon is a great place to start, but be sure to further consider Oporto in the North, or heading South to the Algarve.
25. Malta
Malta is another great choice if you're looking for all-round savings on everything from accommodation through to food, transport, and fun nights out.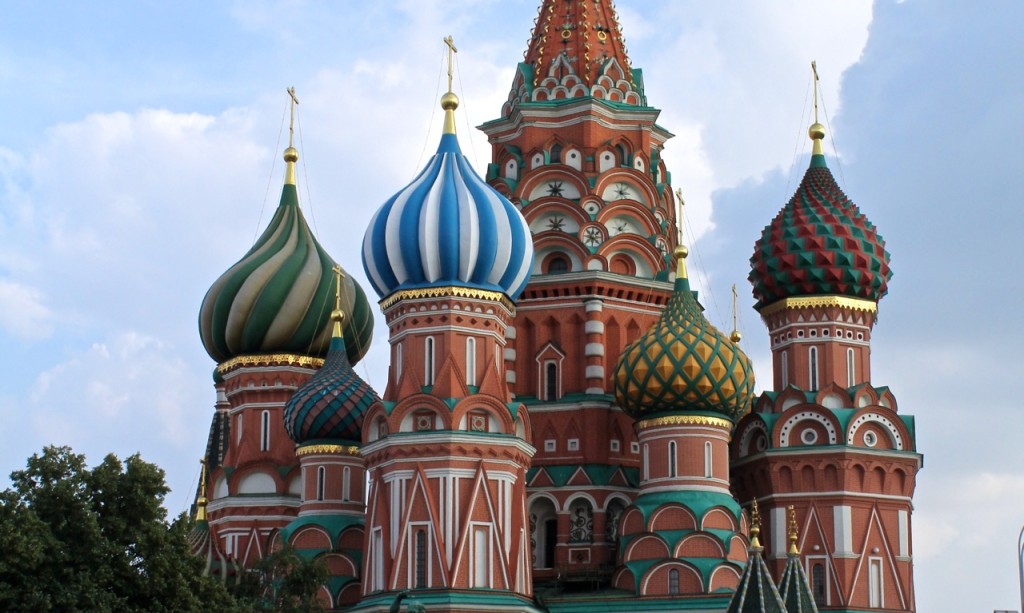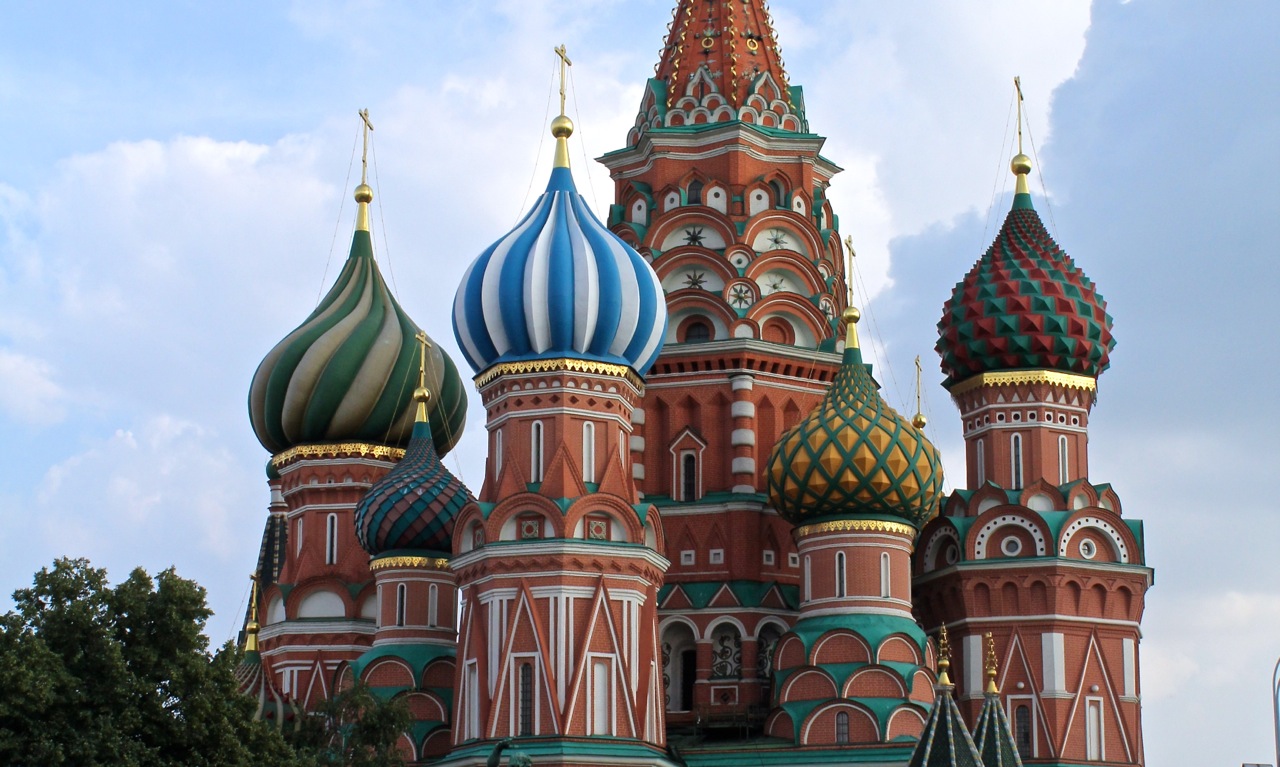 26. Russia
In light of recent events, the Russian economy and subsequently the Ruble, is not performing particularly well at current. Though there has been turmoil in the nearby region, cities such as Moscow and St Petersburg are still very safe for travellers and offer a great range of history, culture and eye-opening experiences. The country itself is still worth every praise as a fantastic country to visit as a traveller, even if the politics of the nation are understandably questionable.
27. Warsaw, Poland
As far as capital cities go, the Polish capital, Warsaw, is incredibly affordable. It makes for a great starting point to venture further into Poland or if you're planning to head further East.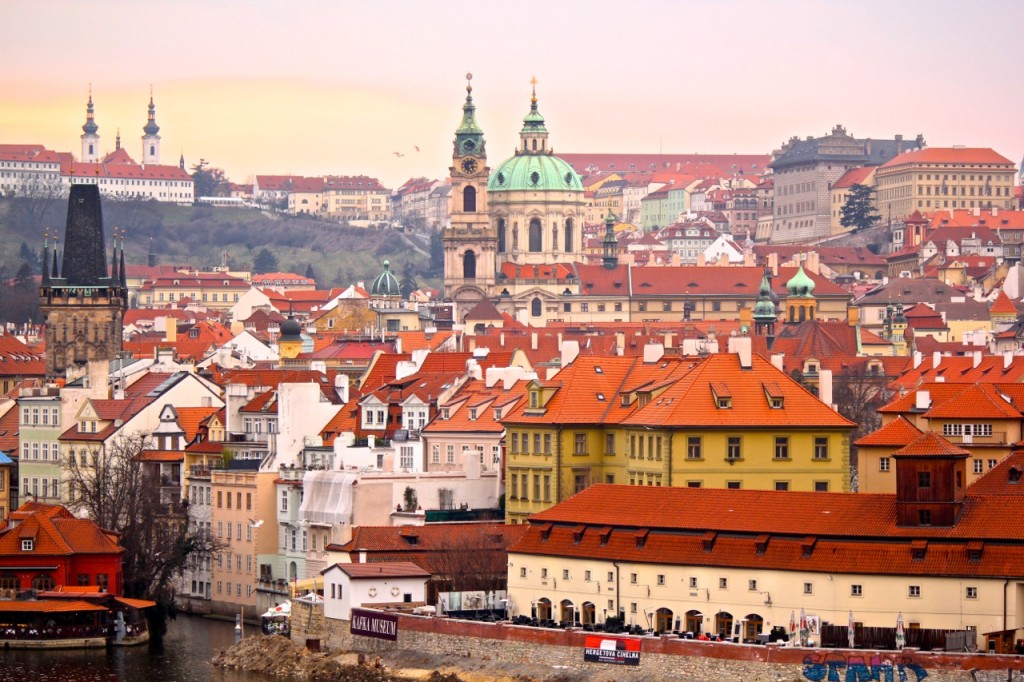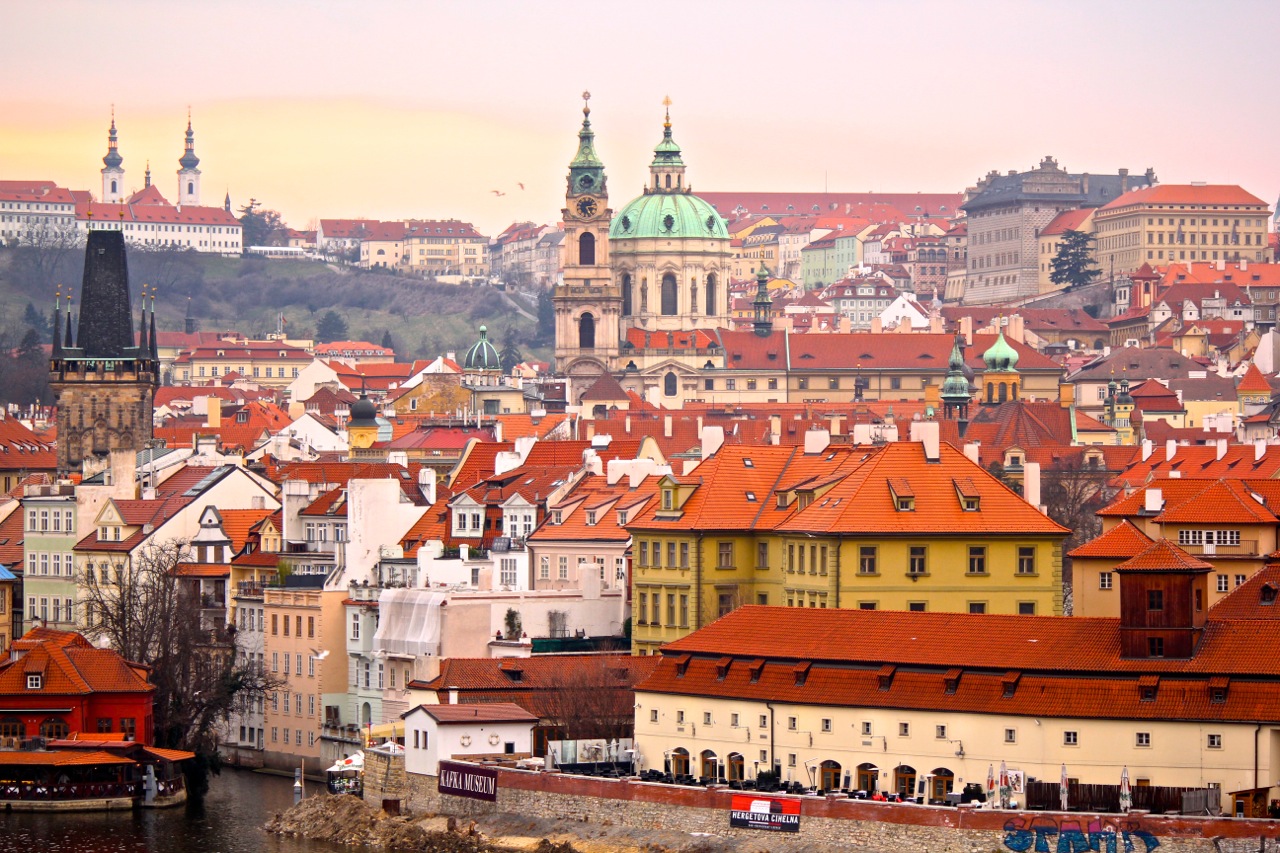 28. Prague, Czech Republic
Prague has quickly become 'the' hotspot in Central Europe for travellers. The architecture alone is explanation enough. Fortunately for travellers, Czech Republic has stayed on their local currency and avoided switching to the Euro. That means a great exchange rate can still be taken advantage of to save you $ on your Eurotrip!
29. Moldova
Chances are you haven't heard of, let alone considered, Moldova. Earlier this year I met a fellow blogger from Moldova who assures me this is one of the most underrated countries in all of Europe. After a little web research and pinteresting later, I am convinced! Moldova is also very affordable and may just be one of the most affordable countries in Europe!