A Weekend Upstate at Hasbrouck House
With a tagline of "history meets luxury", I knew in just those three words alone that this was going to be a special weekend. Having just arrived on the East Coast, I was eager to explore beyond New York City and see more of what Upstate New York has to offer.
An 18th-century Dutch Colonial stone mansion, Hasbrouck House is home to twenty suites across the entire property and pays tribute to its heritage with the playful addition of Art Deco – meets – luxe industrial interior design to bring this boutique hotel to life.
The property has been the idyllic backdrop for countless weddings and events, with 50 acres of countryside to explore, including a private walking trail and lake (ugh, the romance!)
Hasbrouck House is located in the Hudson Valley, approximately two hours drive from New York City. Despite being an oasis away from the hustle and bustle of Manhattan, the property is located just a short drive from nearby towns such as Kingston, Phoenicia, Woodstock and the beautiful Catskill Mountains.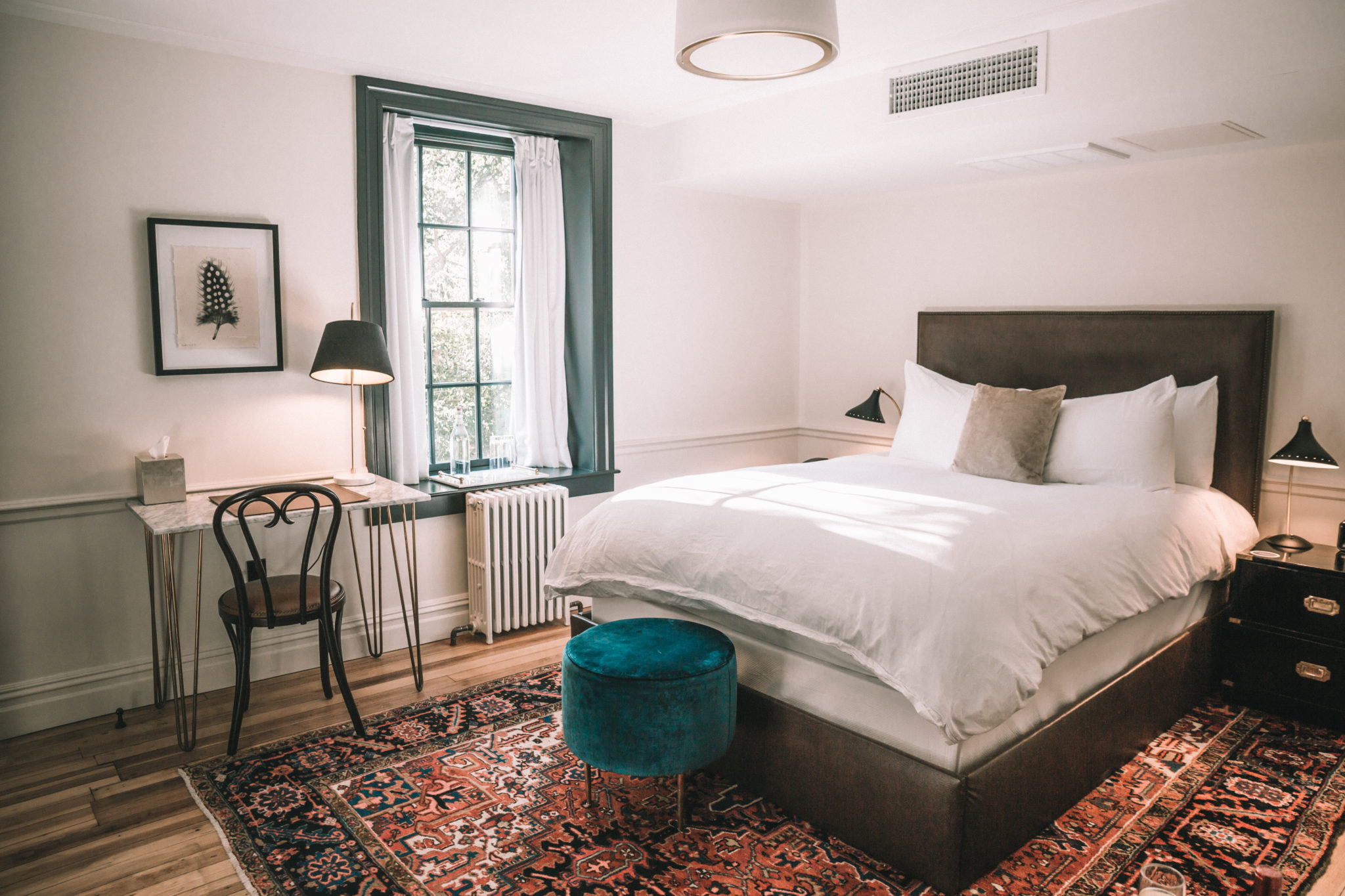 The Suite: Checking In to Heritage Suite #1
With twenty suites on offer all of varying size, design and aesthetic, the easiest choice will be coming to Hasbrouck House for the weekend but the hardest will be knowing which room to pick! Myself and my friend Sophie checked in to Heritage Suite #1, a two-bedroom suite on the second floor of the main building.
We chose this suite so we could have a room each, with an interconnecting bathroom between us and a central location in the main building. Because we were visiting over the colder months this was ideal – we could walk between our suite, the restaurant, club room and games room all without leaving the cozy indoors!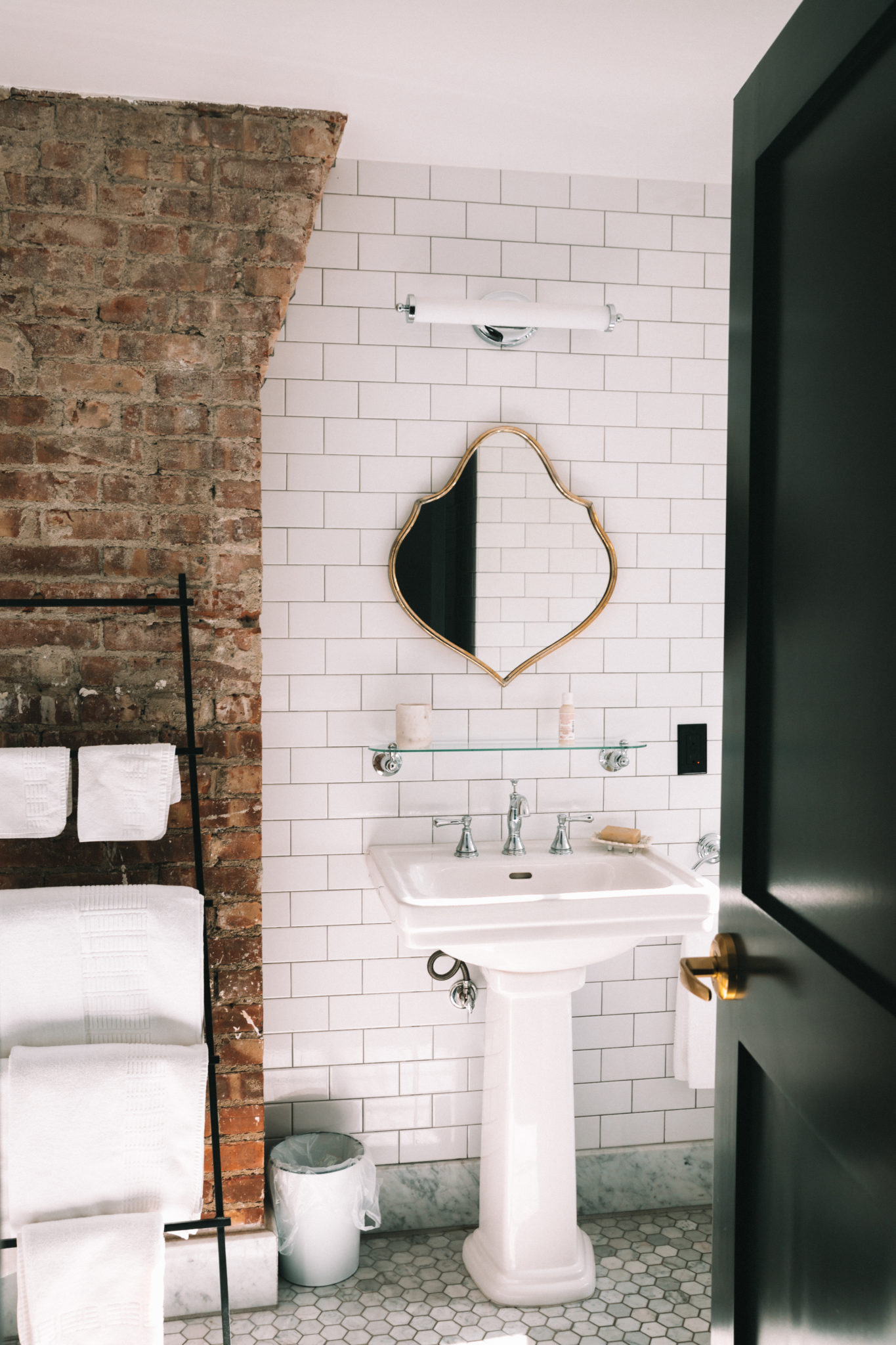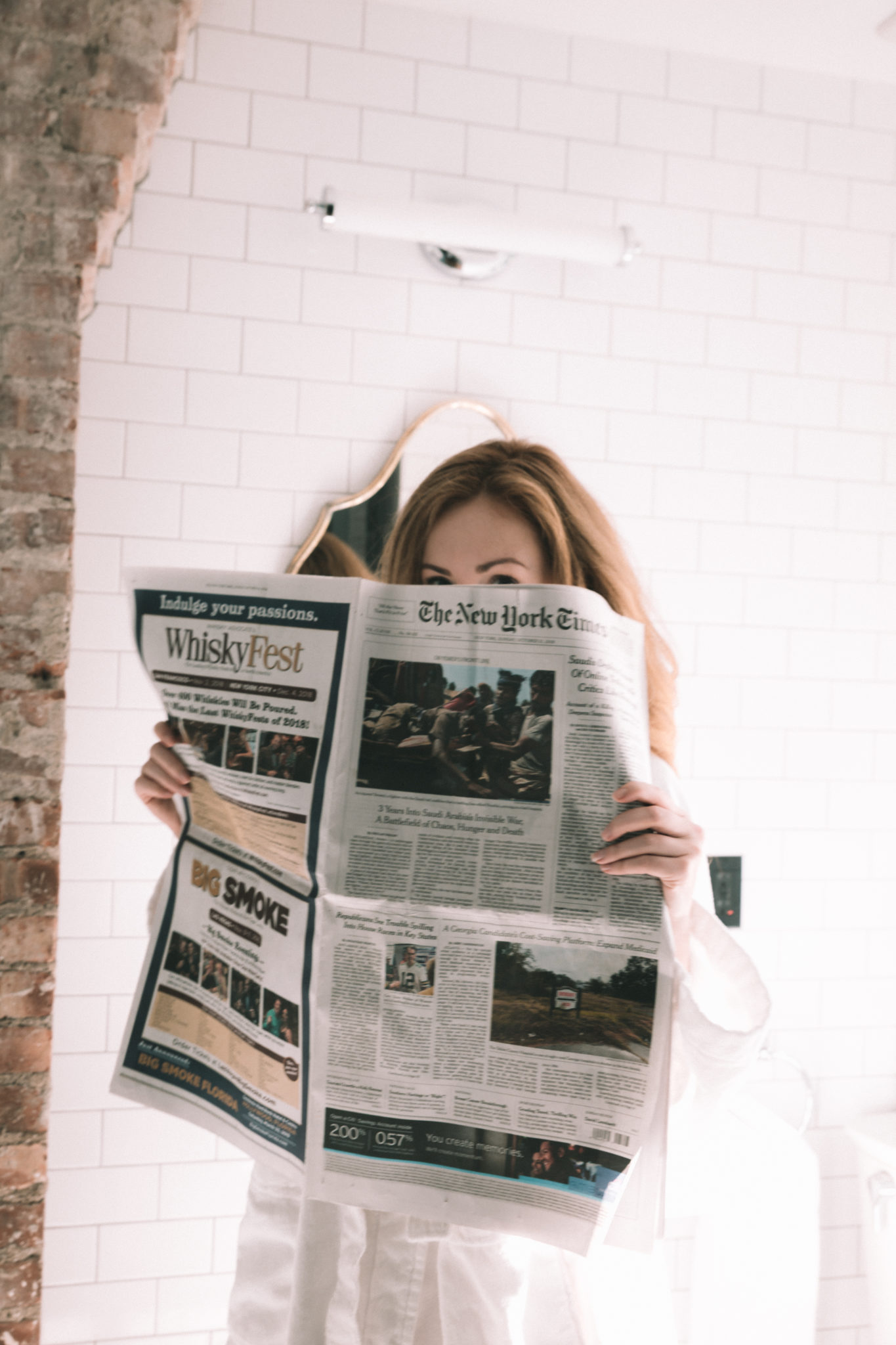 The suite was luxuriously appointed with a tribute to 1920's Gatsby-era New York, complete with floor to ceiling subway tiles in the bathroom, exposed brick for an industrious feel and luxe details with the marble basin, brass taps and all the trimmings you come to love for this era of interior design.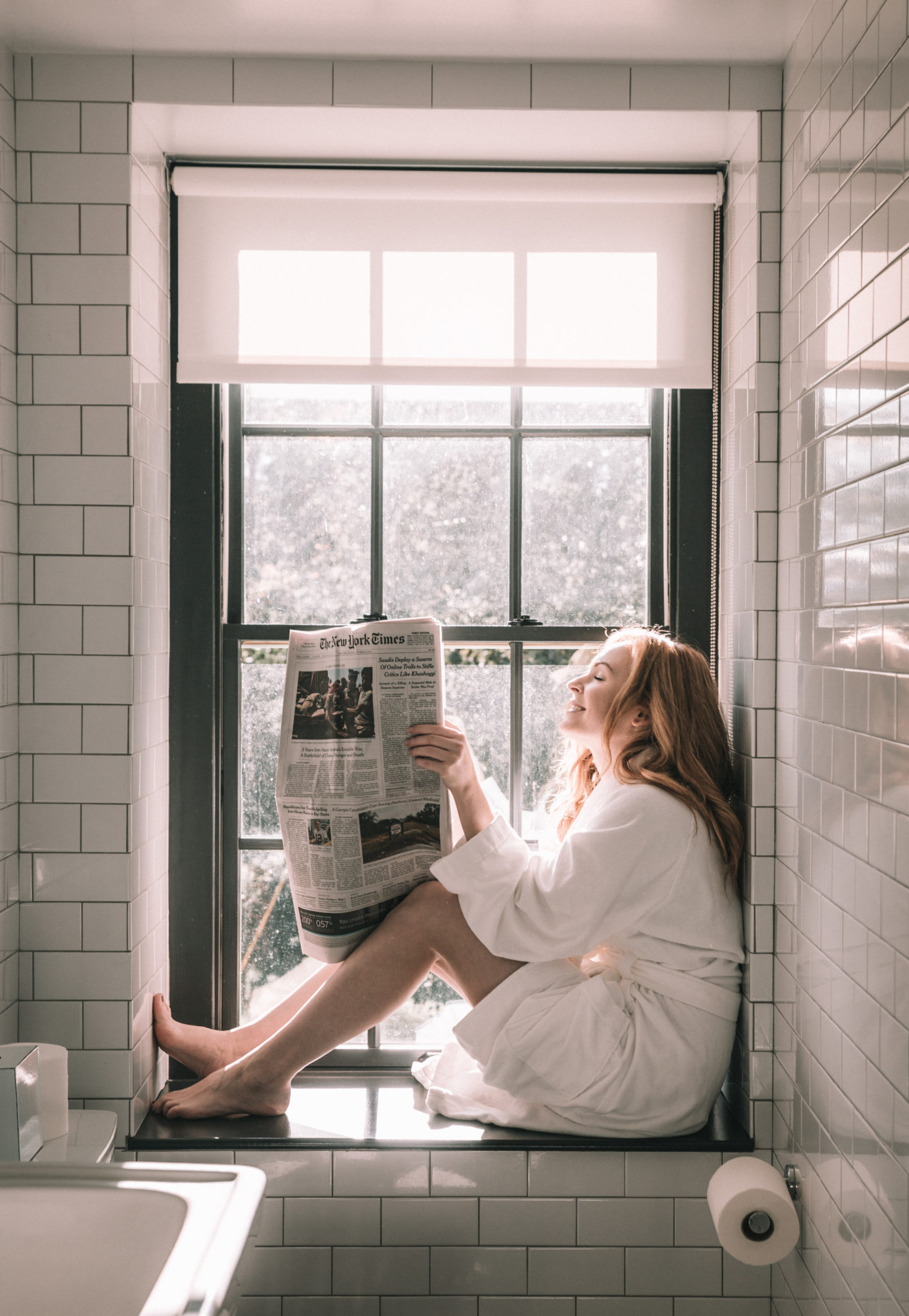 Staying in the main house is ideal for a fall/winter visit, with temperatures reaching as low as 30 Farenheit (that's a balmy -1 degrees Celsius!) The good news is all of the rooms are centrally heated and kept at an extremely cozy temperature, as well as the addition of an outdoors bonfire in the evening complete with S'mores if you ask nicely at reception!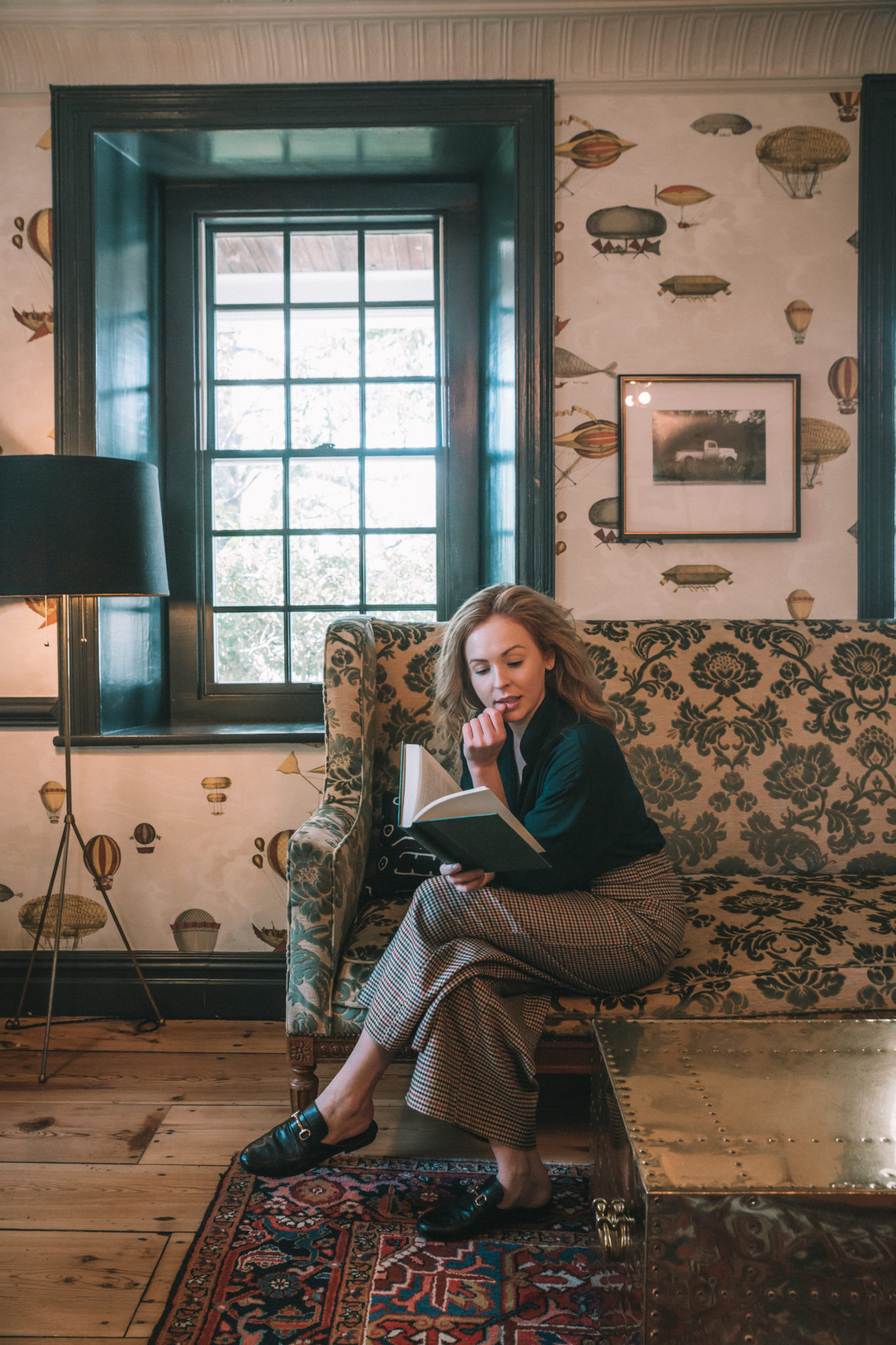 Around the House: A Games Room & Club House
From our room we were able to explore the main house at great length and with so much to discover, we made sure to venture out of our abode to do so at every chance.
The Club House is located at the front of the house and is somewhere between a library of boardgames, books, and a cozy place to perch yourself by the wood fire.
Underneath the staircase you can mozy your way down to the dedicated games room – complete with a pool table, darts board, an arcade game and wine cellar. This creates the perfectly romantic yet playful setting for a romantic getaway or a fun weekend with friends!
If you dare brave the outdoors (throw on a few layers and you'll be surprised how quickly you warm up around the grounds) then don't miss a chance to show your skills or lack thereof at ping pong, as there are a couple of tables set up in the garden which made for hours of fun between the two of us.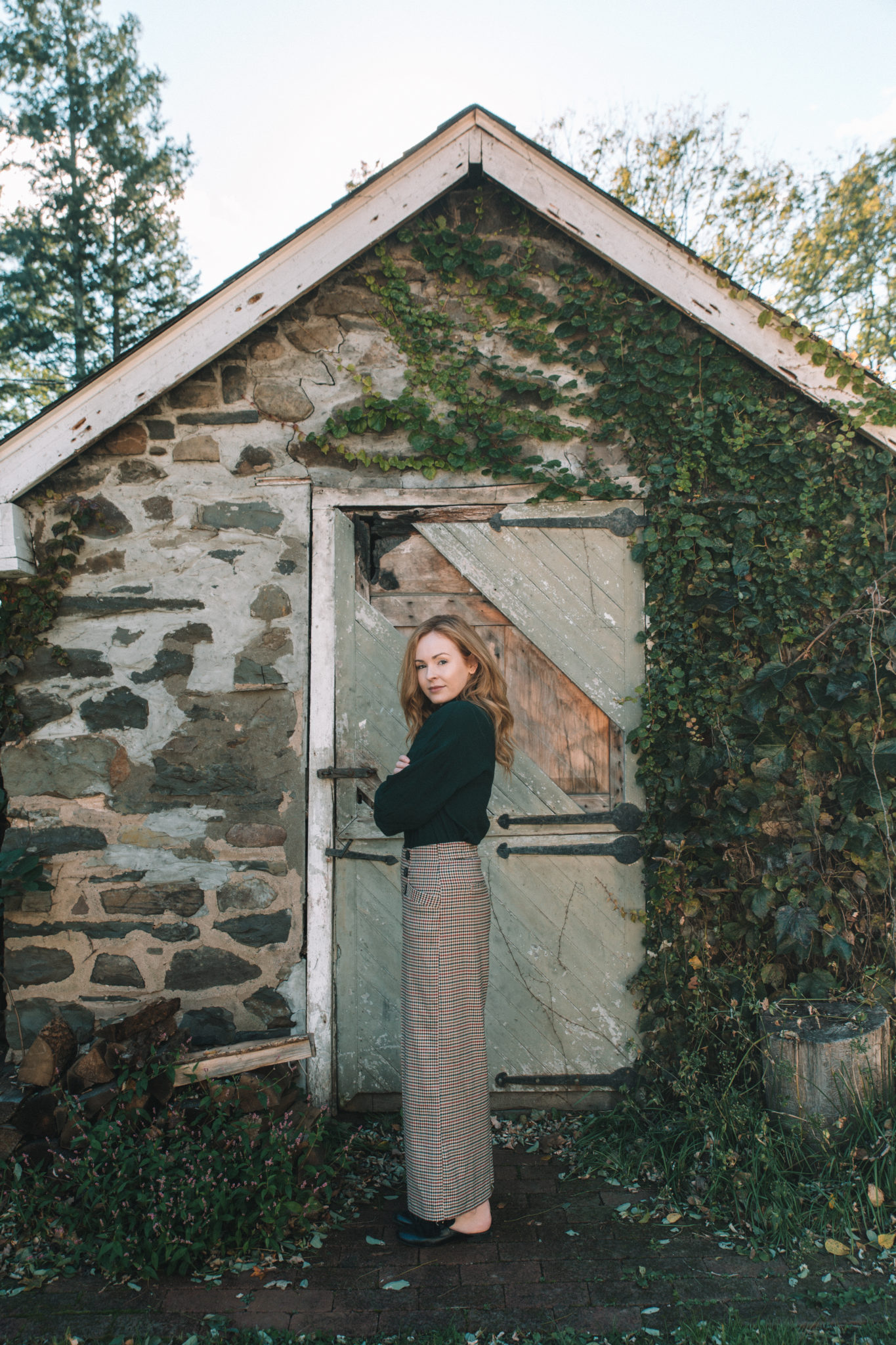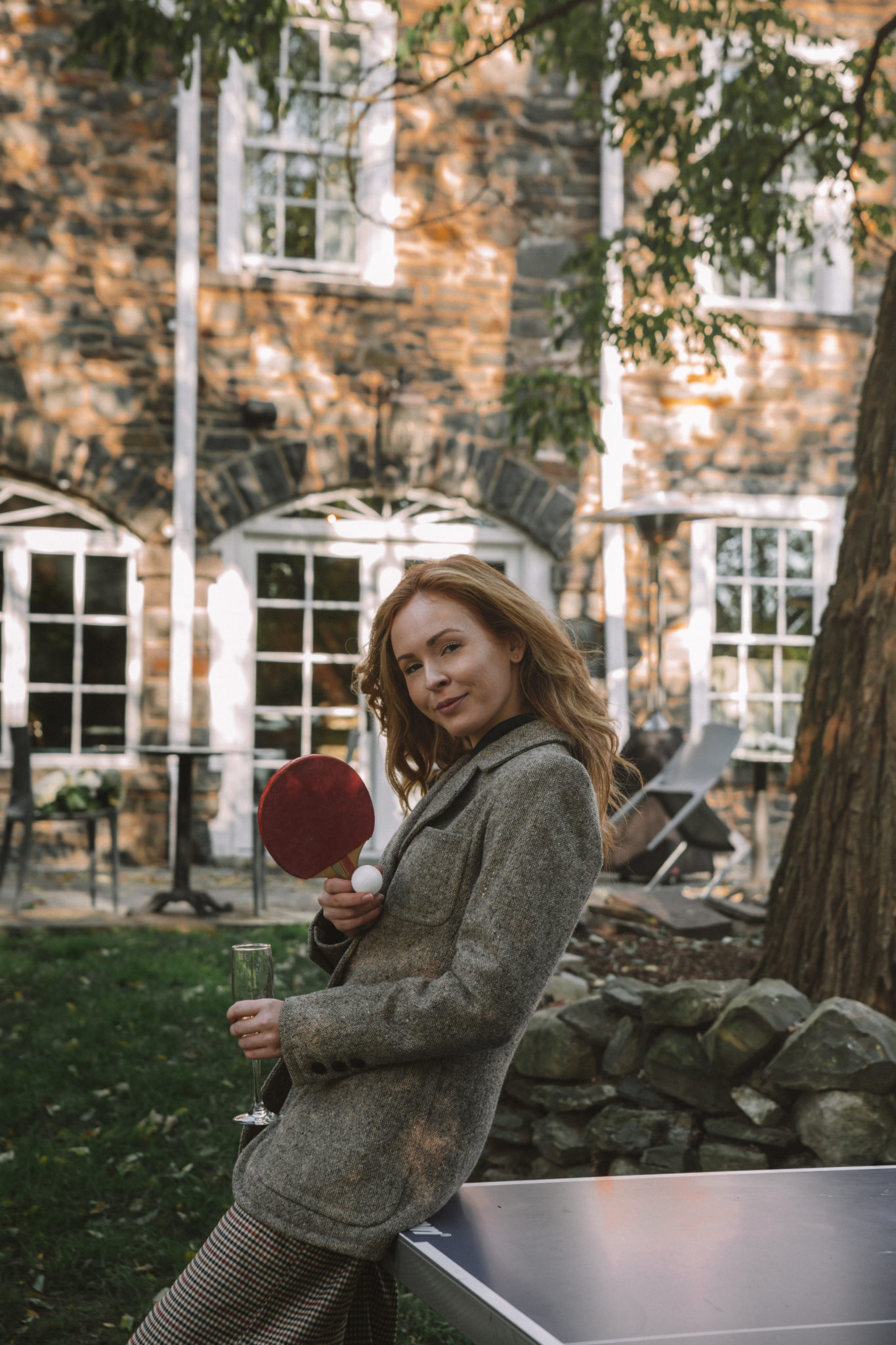 A very warm thank you to Hasbrouck House for welcoming World of Wanderlust to visit and feature the property. All opinions and photos are our own!