There are few walks I have wanted to do quite as much as The Overland Track in Tasmania. For a long time I've had my sights set on embarking on this trek, yet until now have never had the chance to do so. As with most things in life, we tend to crave the foreign pursuits – those as far away from what we know as possible. Thus a walk in my own backyard (home being Tasmania) was always one of those "I'll do it someday soon" type deals I had made with myself.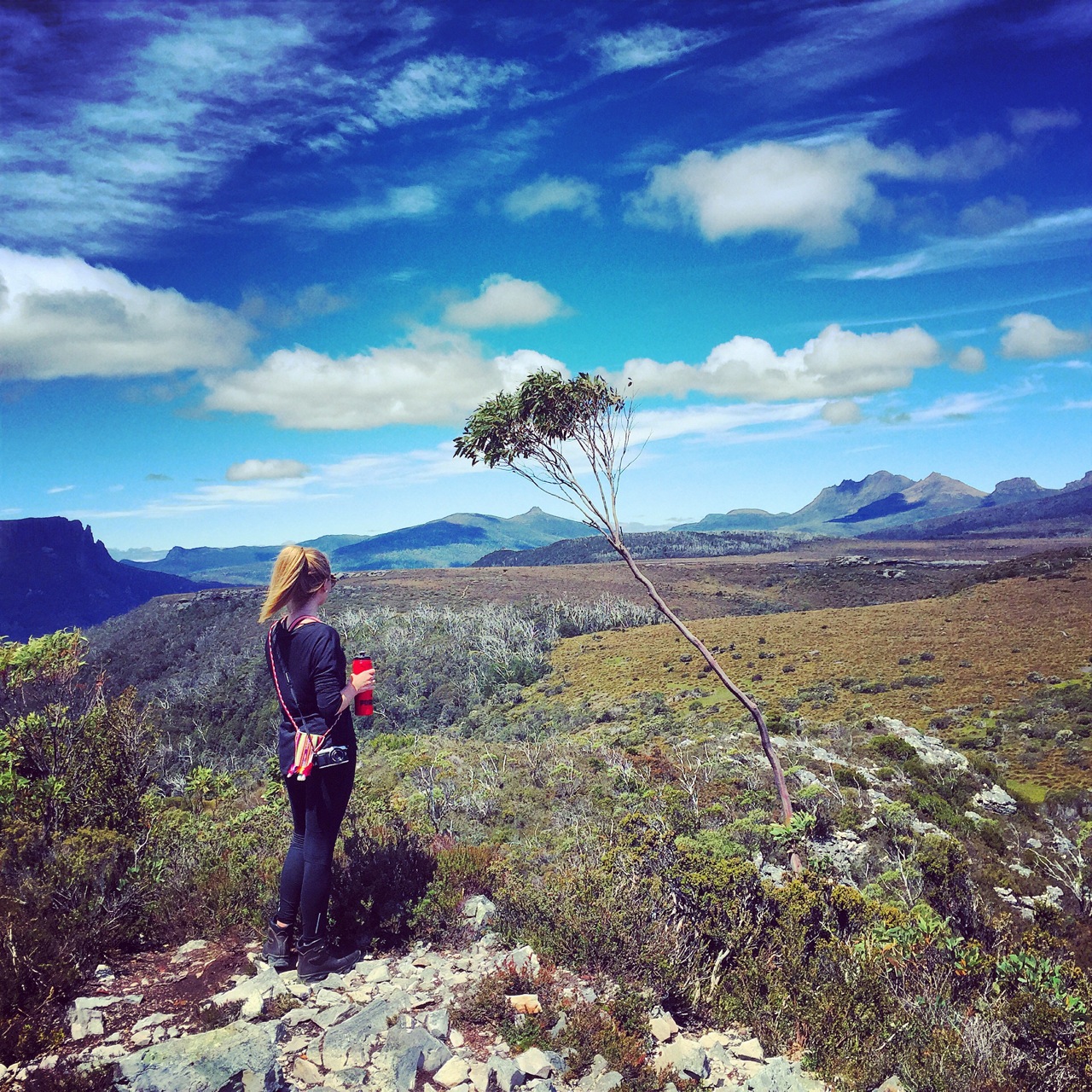 There are two ways you can experience this 6-day hike through the Tasmanian Wilderness. The first of these is to go on your own accord and stay at public huts or pitch a tent (or a combination of both). This option is great for the adventurers who are looking to walk to the beat of their own drum, take their time on the track, or those travelling on a budget.
The second option is to book a guided private tour with the Tasmanian Walking Company. This option is better if you're looking for a more comfortable experience – complete with three-course meals in the evenings and a comfy mattress to sleep on. These are luxuries for anyone embarking on a 6-day trek in the wilderness, but if you have a choice between the two it is certainly a more comfortable way to experience this semi-challenging hike.
The hike itself was not particularly physically challenging, but unless you're a complete adventure-nut, out there in nature 24/7 with a go-getting attitude, you're likely to fall victim to an injury or two. After all, you'll be walking 6-8 hours a day and some of the conditions can be challenging, even for frequent walkers.
But none of this should put you off! Its all a part of the adventure.

Hiking the Overland Track in Tasmania
The days began around 7:30am when breakfast was served, and at approximately 9:00am each morning we would leave the hut to begin the day walking.
Each day we would encounter a range of landscapes, diverse scenery and completely different walking conditions. Some days there was plenty of uphill, others (toward the end) were more favourably flat in comparison. But what is considered to be the hardest part of the trail is actually tackled in the first day, and is certainly not at all as difficult as one would expect. With that behind you, you're bound to have a jolt of confidence to kick you along for the following 5 days.
There would also be an early-morning snack for a boost of energy, followed by lunch in a scenic location and an afternoon treat (usually chocolate- yum!). Before you know it each day draws to a close, and you find yourself returning to the huts around 4-5pm in the evenings.
Once back at the huts afternoon is served – ranging from freshly baked scones through to raspberry and gooey white chocolate muffins. Indeed, it is all very lavish for a hike… but it is entirely okay to indulge after a full day of exercise.
Evening meals were pitched as a three-course affair, however they were never overly indulgent. Tasmanian wines are served to wind down before an early night of rest (with all that walking you tire pretty quickly in the evenings)!!
Price: $3,000 AUD per person, twin share
World of Wanderlust experienced the Overland Track as a guest of Cradle Mountain Huts & Tourism Tasmania, however my opinion is always my own.