South Australia is jam-packed with natural beauty at every turn, however the Flinders Ranges is often not the first destination on travellers' lists when arriving in the region. Having myself fallen victim to the popular stops such as endless wineries in the Barossa Valley and the endless wildlife viewing on offer on Kangaroo Island, it was not until my second visit to South Australia that I began to think outside the box and look elsewhere for my adventures.
On my second visit to South Australia I had just one goal in mind: get off the grid and enjoy some time disconnected from the world by reconnecting with nature. The Flinders Ranges was the perfect place to do just that.
The Arkaba Walk
After a few days exploring the region by car, I made my way to Arkaba to experience the four-day adventure known as the Arkaba Walk, whereby walkers can enjoy a guided hike through Wilpena Pound and across Arkaba's 60,000 acre private wildlife conservancy.
Over four days myself and a couple of Finnish hikers, along with our guides, made our way across 45 kilometres of rocky terrain to visit three different campsites inside Arkaba. Walking through 600-million years of geological history, the walk is coupled with an endless educational experience, stopping to learn about the earth and its geological history, Australian wildlife and a general overview of the flora and fauna in the area.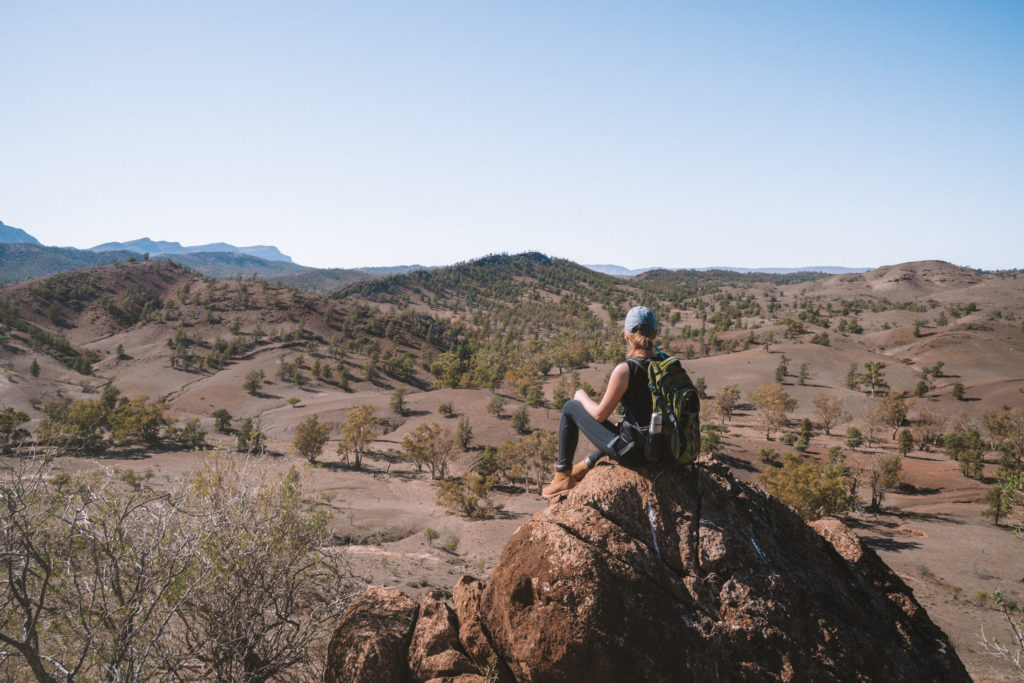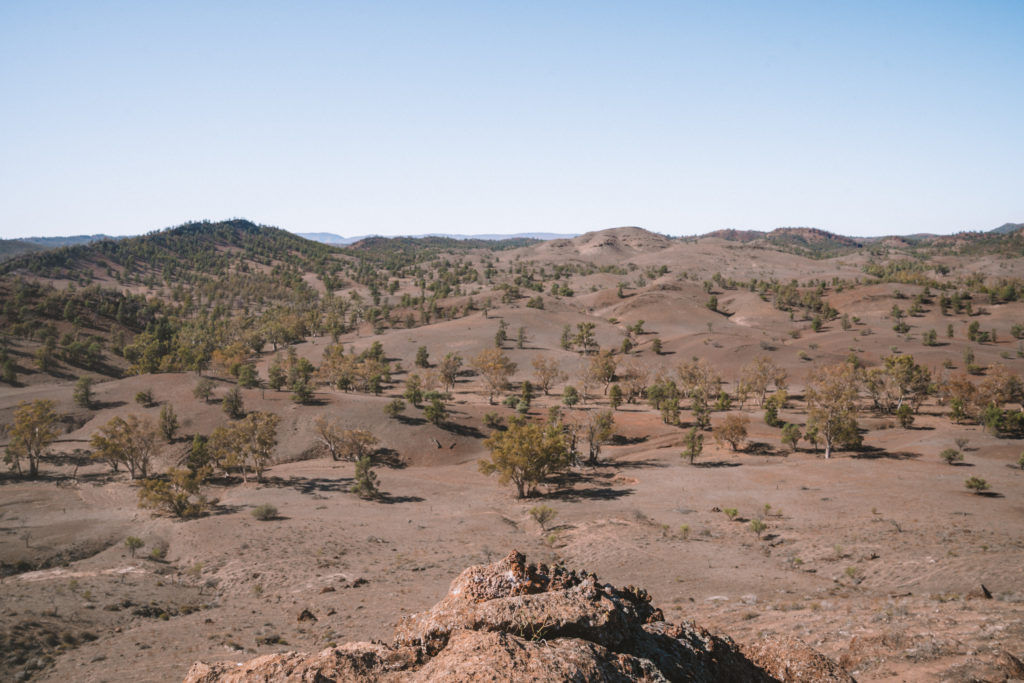 Experiencing the Arkaba Walk, Flinders Ranges
Over the four days we came across a great number of Western Grey kangaroos, wallaroos and emu. Being an Australian myself I wasn't totally surprised by the wildlife, however it was so nice to see the excitement and disbelief from my comrades on the journey who were visiting from Finland and very excited to see Aussie wildlife in the wild.
Over the four day experience all of your meals are provided (three per day) as well as unlimited beer, wine and spirits. The highlight of the walk for me was to sleep under the stars at the first two camps in the middle of the wilderness, an experience which was only topped off with a hot shower and gourmet meal at the homestead on the final night of the walk.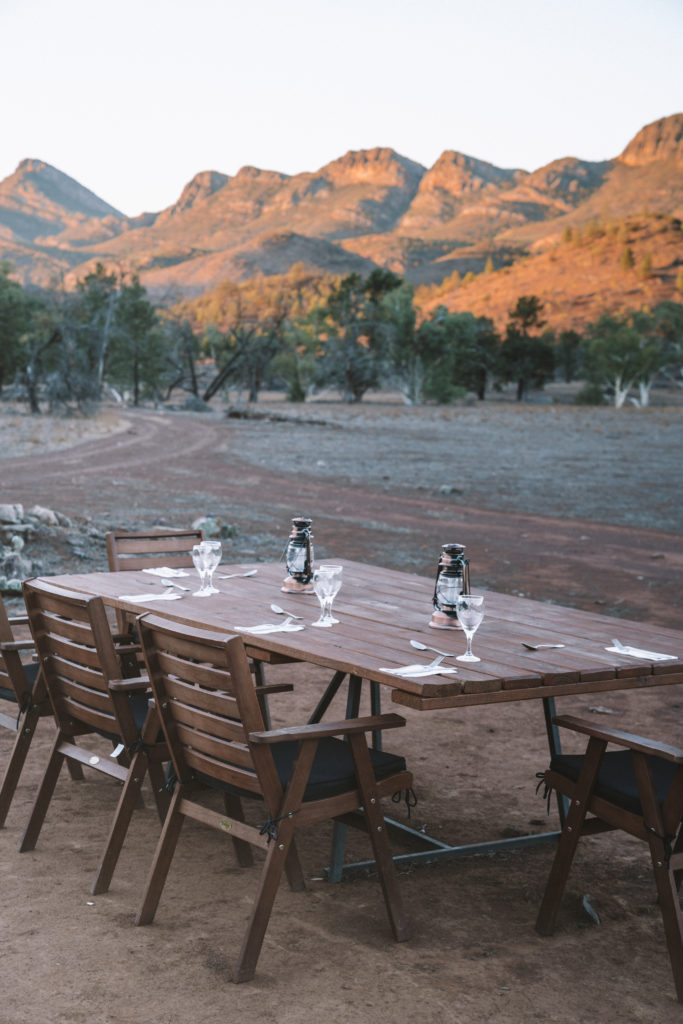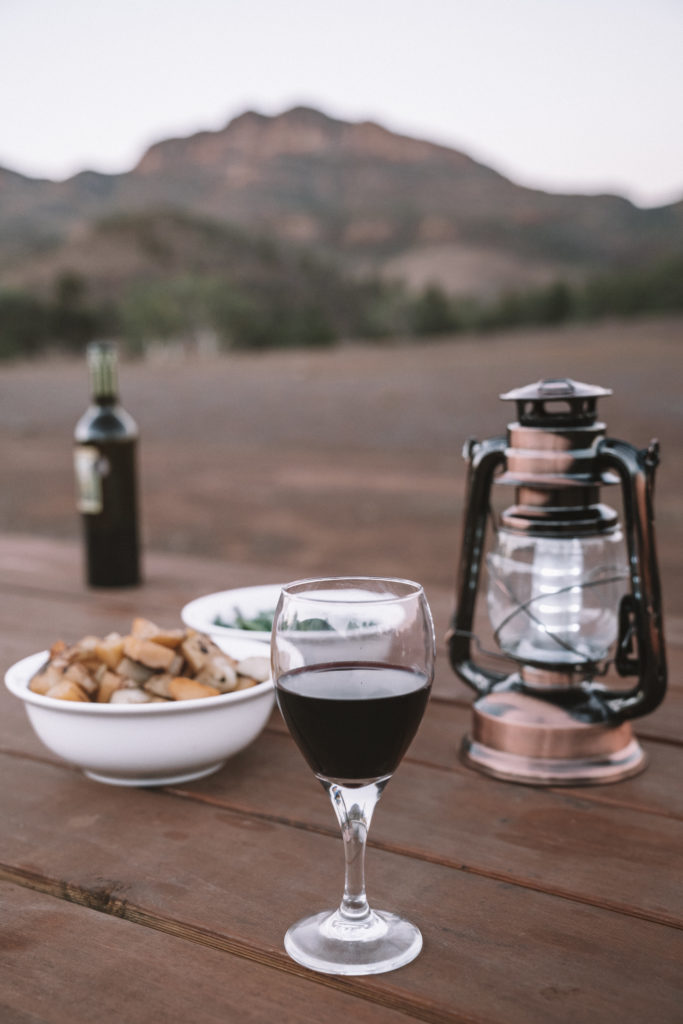 Book your hike: The Arkaba Walk
Prices start at $2,400 for the fully-inclusive four day experience or $2,900 with the addition of a one way privately charter flight from Adelaide to begin the walk and a scenic drive through the Clare Valley wine region with a lunch included on the return to Adelaide. The walk takes place over four days and three nights with the first two nights camping in the bush and the final night being more luxurious inside the homestead, complete with a three-course meal and matching wines. Book with Arkaba Conservancy online.