It's the kind of destination you'll have to pinch yourself daily to know is real life as you wake up to the sound of the ocean, a light breeze on your face, and step outside to take in the sunrise just meters from the beach. Read on for my full review of Mnemba Island, located off the coast of Zanzibar, a snorkelling hotspot that many visitors to the spice island only see from a distance. But if you're looking for the most memorable trip of your lifetime, read on, because this is the honeymoon to top all honeymoons!

Mnemba Island Review
There are just 12 rooms at Mnemba Island, each a private beach Banda that will change your definition of barefoot luxury. For my stay I lucked out with villa number 12, the furthest from the main lodge and with the most privacy for those who like to enjoy some alone time. Should you prefer to be situated closer to the lodge, opt for rooms 5, 6, or 7.
Facing the East, villa number 12 offers a direct view of the sunrise, so if a 6:00 am start doesn't put you off, be sure to make the most of those marshmallow skies! As an all-inclusive lodge experience, your private butler is never too far away to offer morning coffee, breakfast, three-course lunch and three-course dinners. If that isn't enough, there are also 6:00 pm sundowners, where you can kick back in your beach Banda and watch the sun go down with a bottle of bubbly.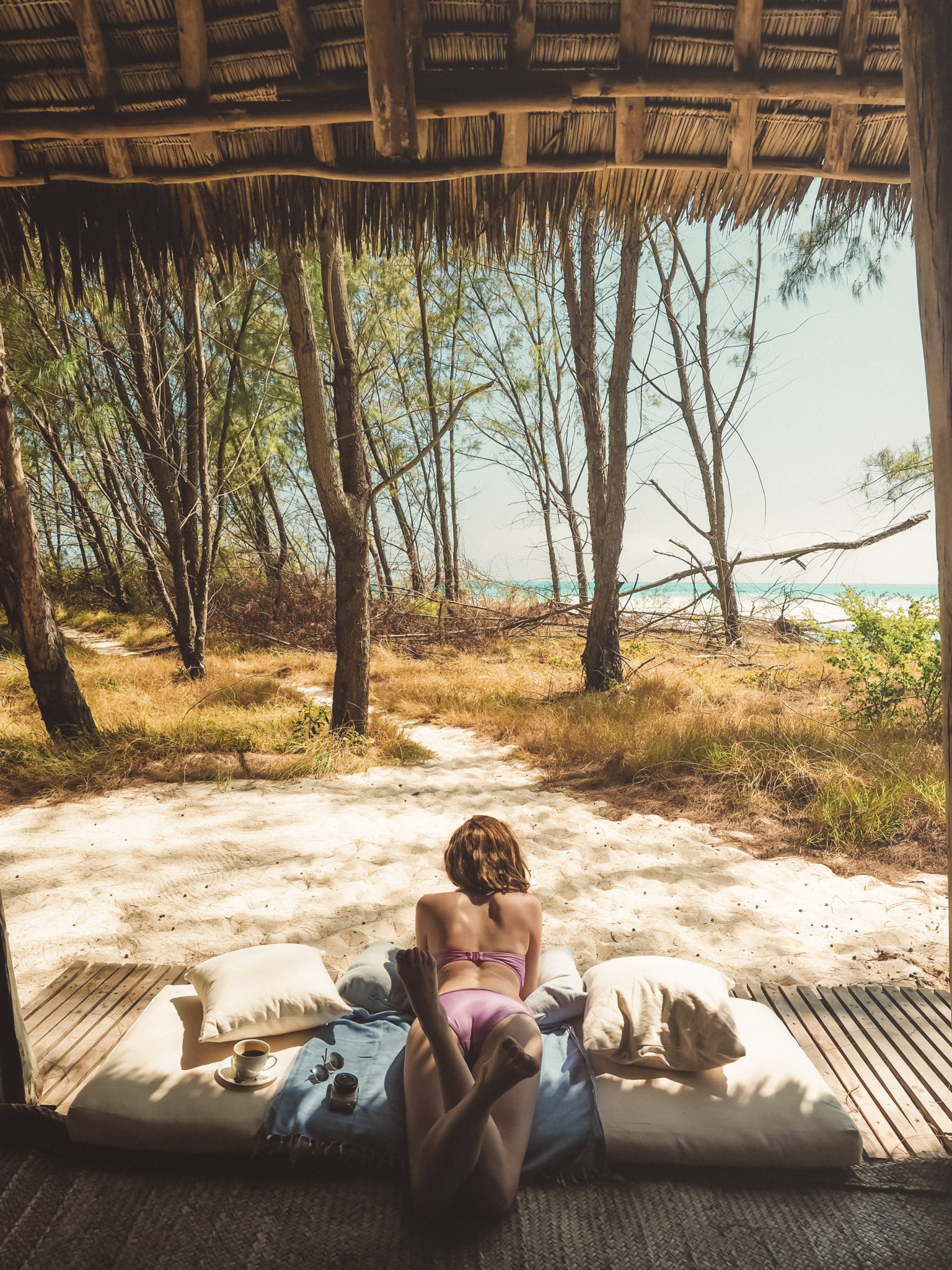 Inside the Bandas at Mnemba Island
Each banda brings a new meaning to open plan living. There are no windows and no doors. And yet somehow you'll feel absolutely private and secluded.
In an extreme twist of fate there is even wi-fi in the rooms, though you'll be able to avoid emails and phone calls in the main lodge area, with an opportunity to disconnect and mingle with other guests for drinks in the evening and dinner should you choose to dine in the restaurant.
In-room dining is never a hassle, so if you'd prefer to unwind in the comfort of your banda, your butler will be all too happy to bring each meal to you. Should you ever need assistance from your butler, there's an in-room walkie talkie system in place of a telephone, a true testament to living off the grid (wi-fi excluded, of course!)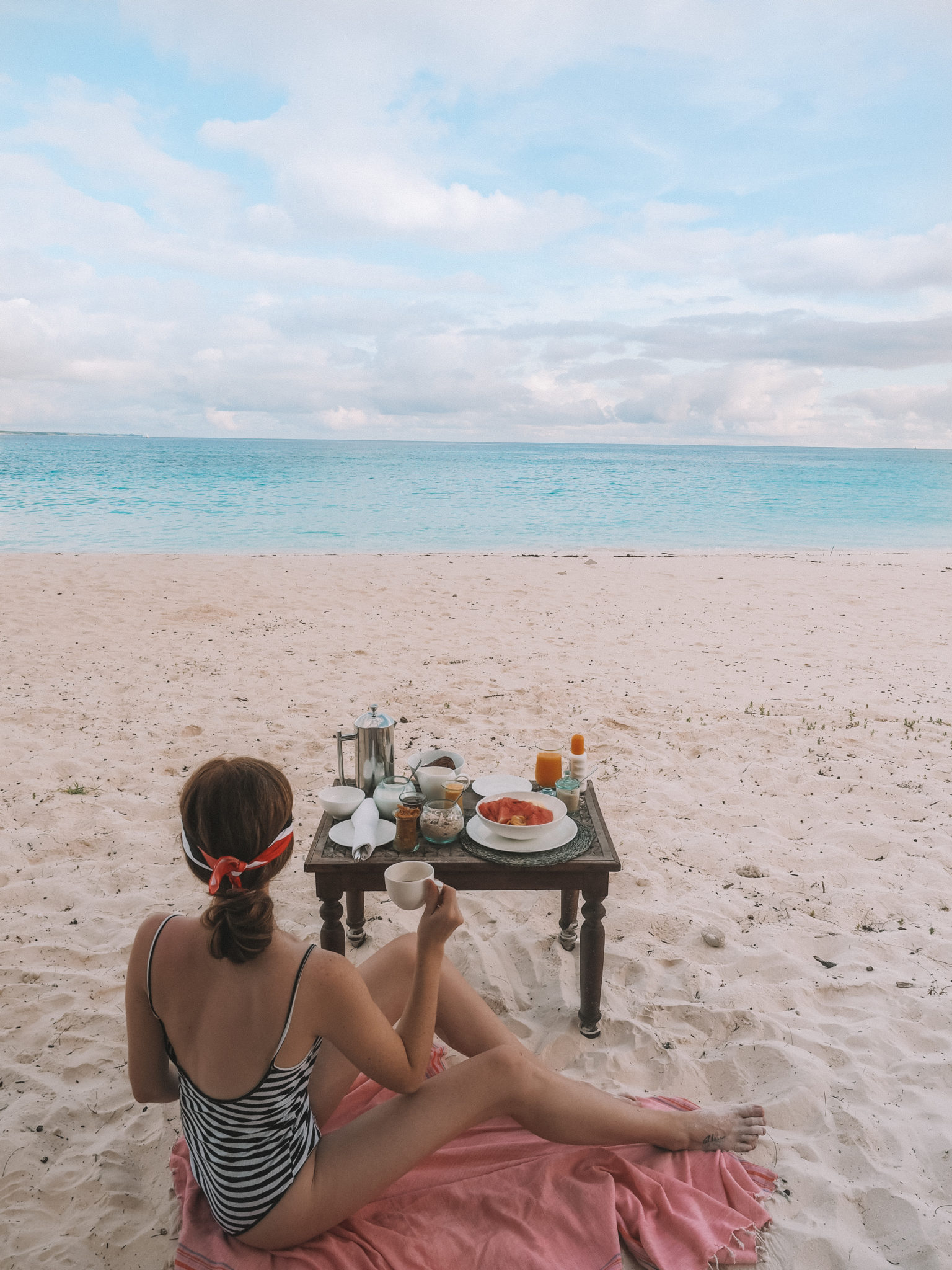 Breakfast by the Beach – Lunch & Dinner, too!
Many of the meals I chose to enjoy in the banda or on the beach to really make use of my time relaxing on the island. Each day my butler would bring a new menu to my room and we'd plan out my meal times, locations, preferences and of course, wine choice! The food on Mnemba Island was a very pleasant surprise for me, as it was some of the best vegetarian food I had experienced outside of my own kitchen at home, with incredible flavours and plenty of spice (Zanzibar is the spice island, after all!)
For non-vegetarians the menu is understandably seafood-centric, though no request will go unheard so be sure to make your preferences known when you meet with the chef at the beginning of your stay – nothing was ever too much trouble!

Island Activities
With just 4 nights and 5 days on the island, I was eager to make the most of the water activities and experience something new each day. Active travellers can enjoy unlimited kayak rental, stand up paddleboarding, thrice-daily snorkelling departures and diving courses or tours for experienced divers.
Those who prefer to take their holiday at a slower pace can float around the ocean on blow-up animals and the like, spend the day on the beach or take a leisurely walk around the island.

Make a Day Trip to Stone Town
On my day of departure, I booked in a 3-hour tour of Stone Town as I was eager to get a better understanding on the history of Zanzibar, slave trade roots, visit the spice markets and better understand the local culture. The team at AndBeyond Mnemba Island were more than happy to arrange this for me through the tour office and it made a great end to my stay and time in Zanzibar. I'd highly recommend adding this to your trip if you are interested in the history and culture, but if this doesn't float your boat, you can enjoy a few more hours on the island before departing for the airport.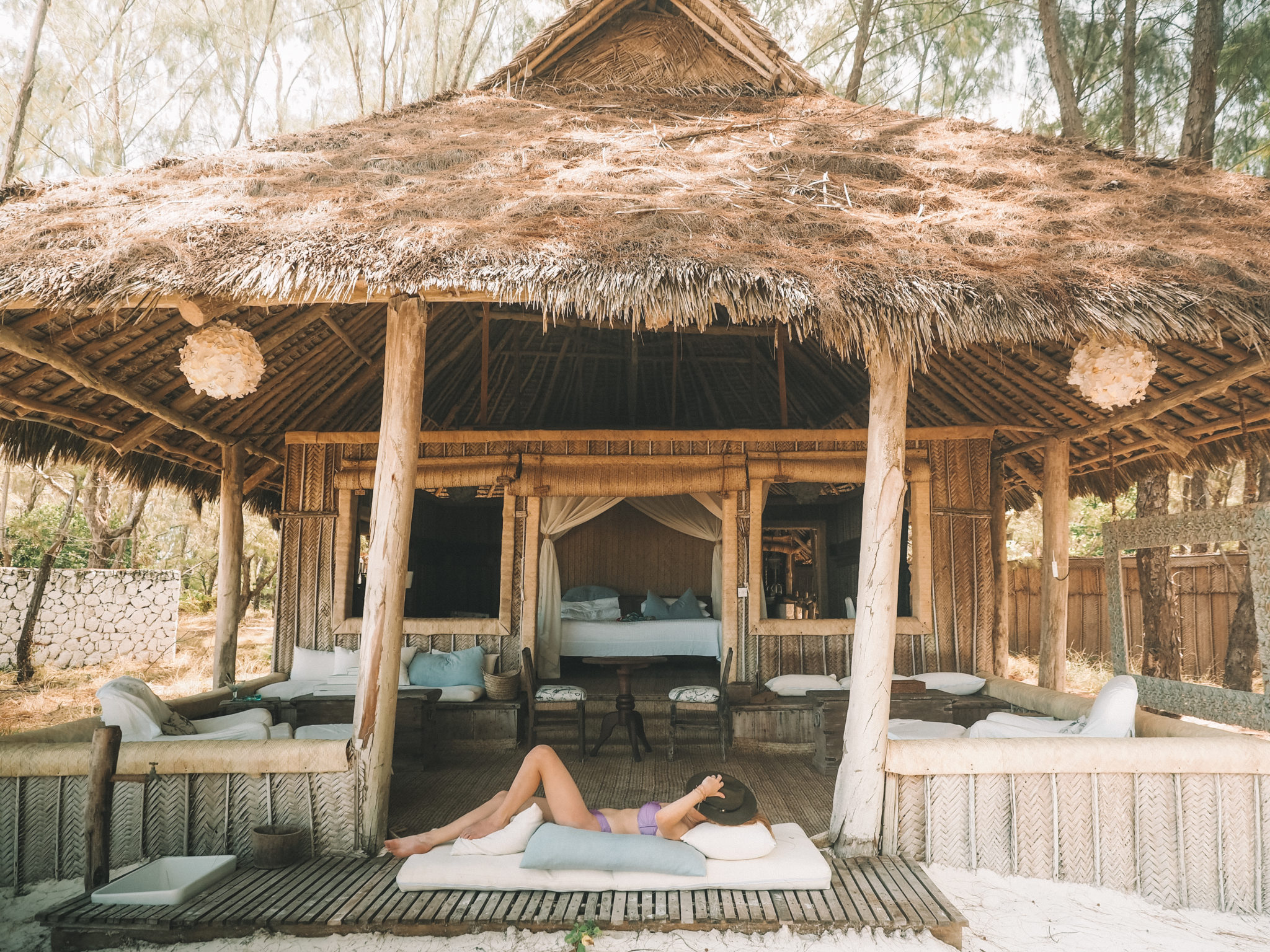 How to get there:
I flew on the only direct route from South Africa to Johannesburg [Johannesburg to Zanzibar with Mango Air]. Keep in mind these flights only depart on certain days of the week, making a 4 night stay in Zanzibar the ideal timeframe for a visit.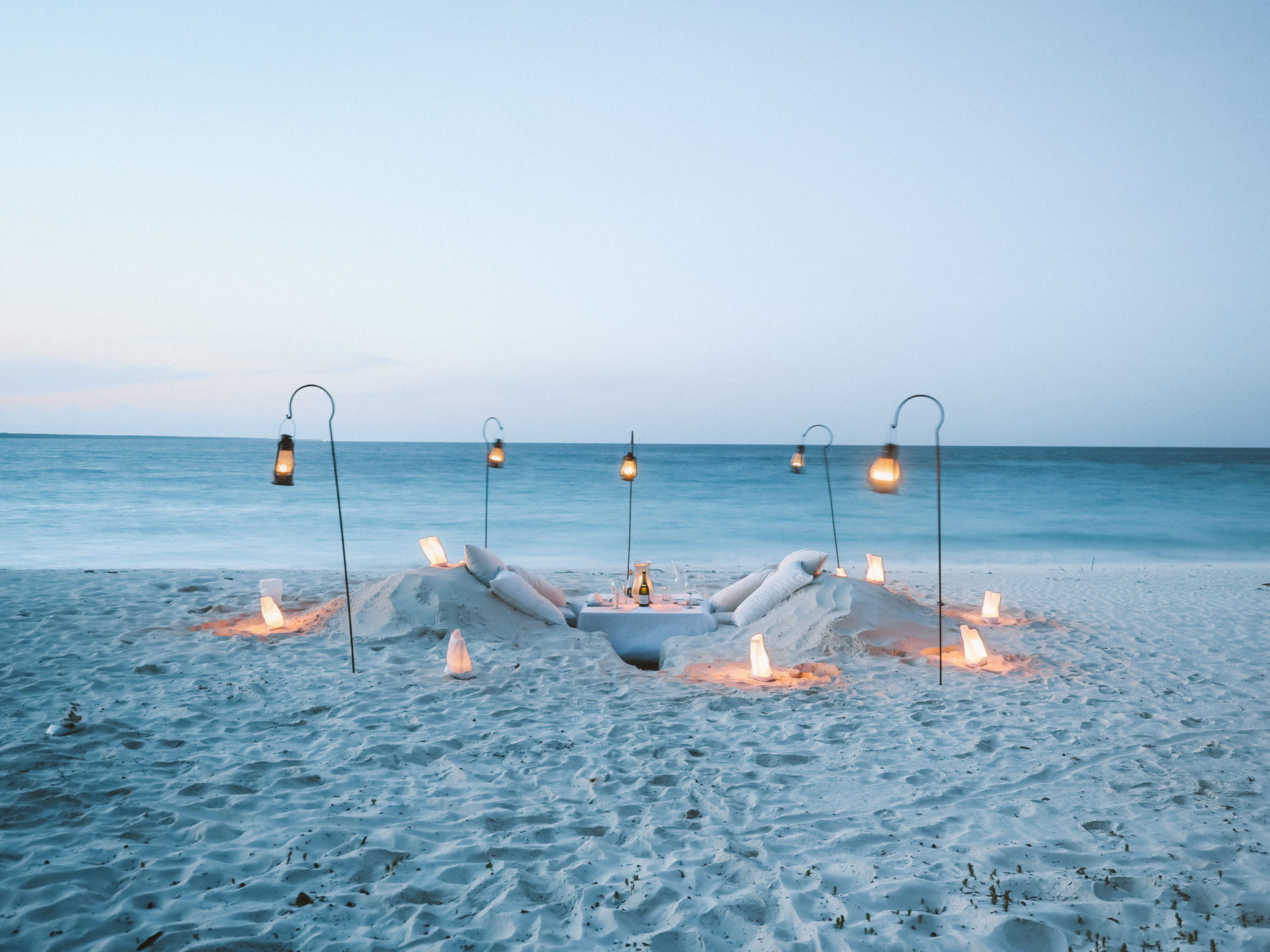 Price:
At $1670 USD per person per night, a visit to Mnemba doesn't come cheap. But you'll struggle to find anywhere that compares in the world. After visiting to the Maldives, Tahiti and Fiji, I'm confident saying this is the most idyllic honeymoon destination.
How to Book:
Visit AndBeyond to book your stay or consider a package tour in East Africa, combining Zanzibar with a visit to Tanzania, Kenya, or both! AndBeyond also has lodges across much of the continent, so be sure to have a browse before deciding which lodge and experience suits you best.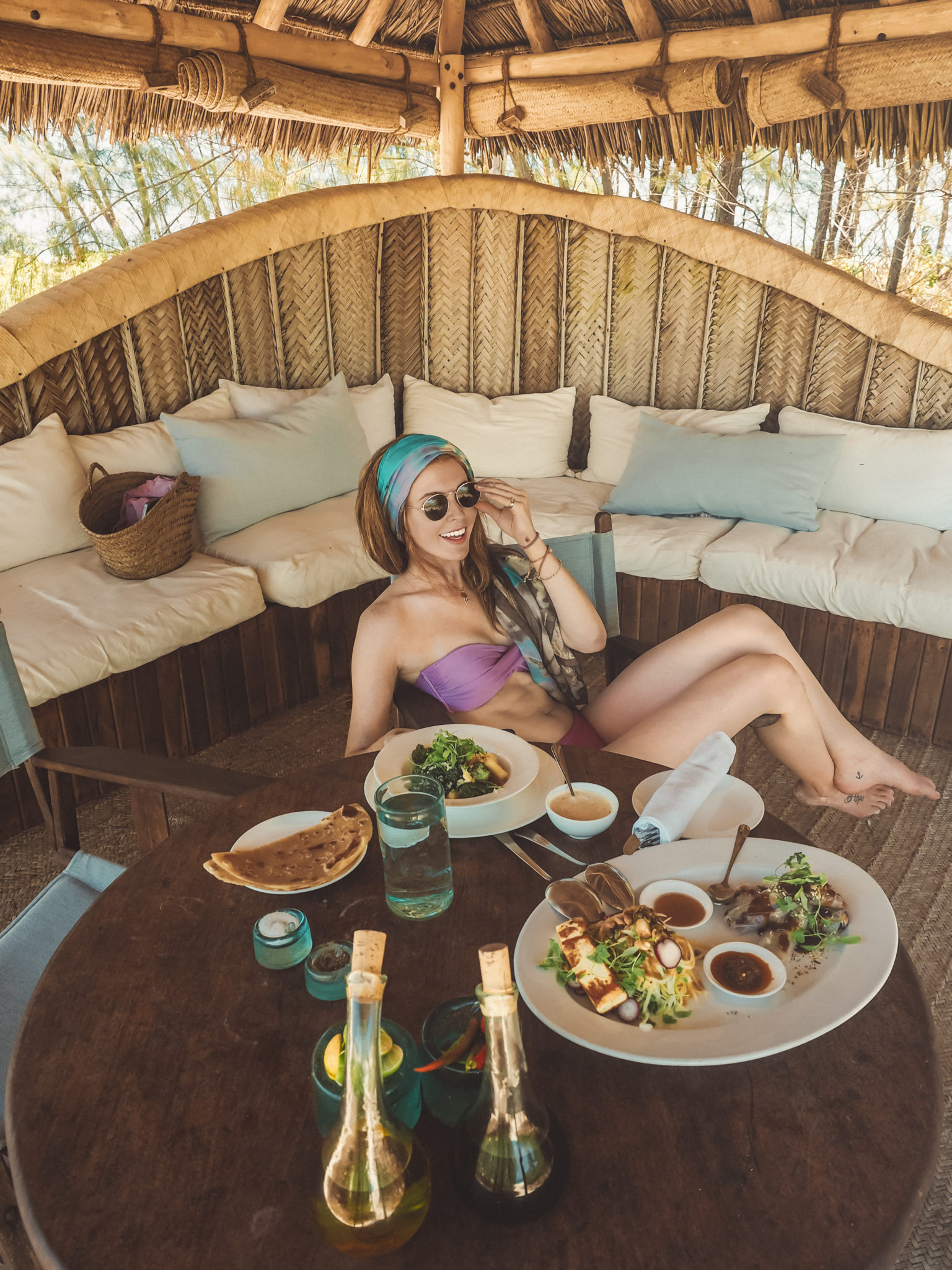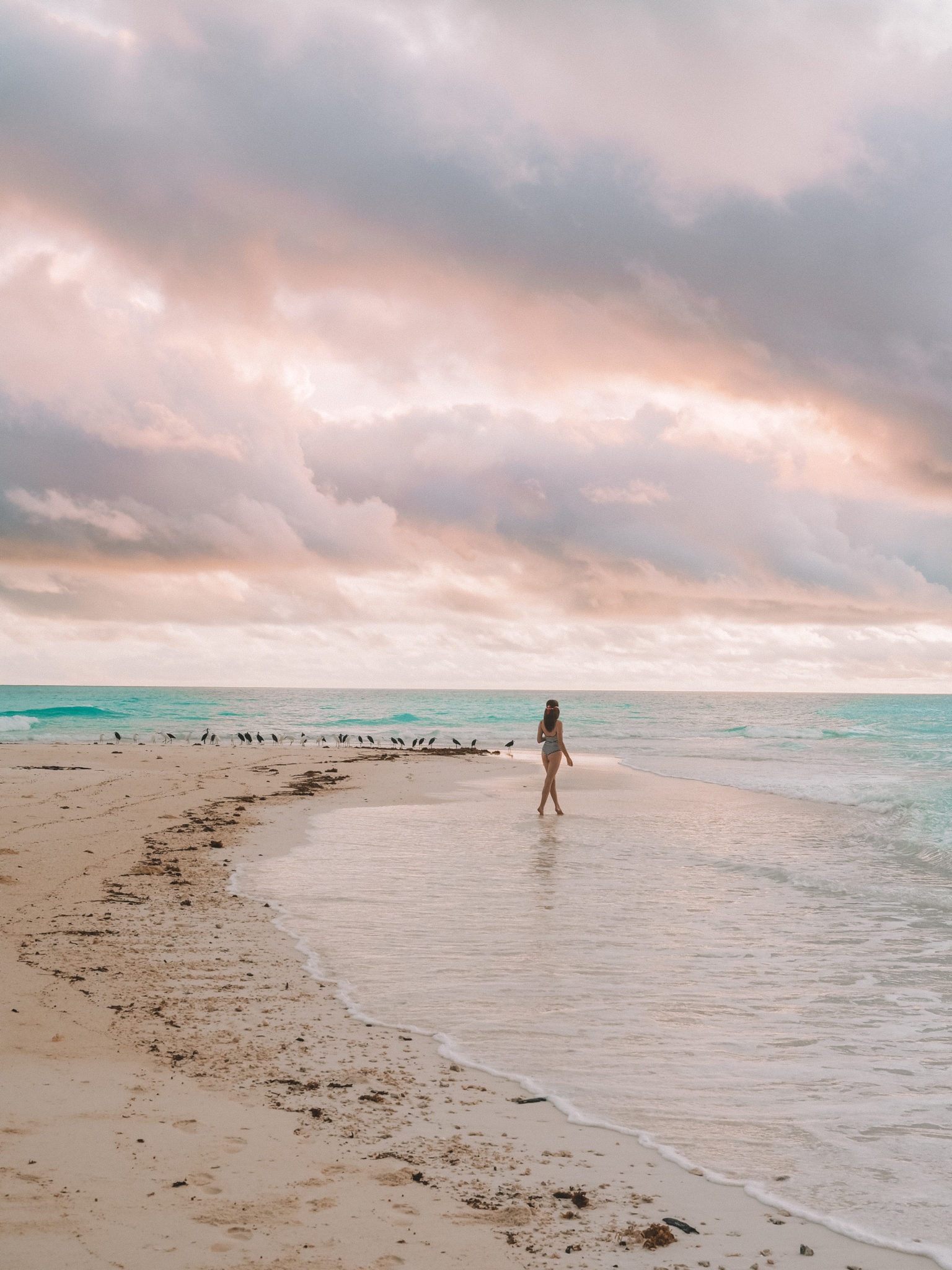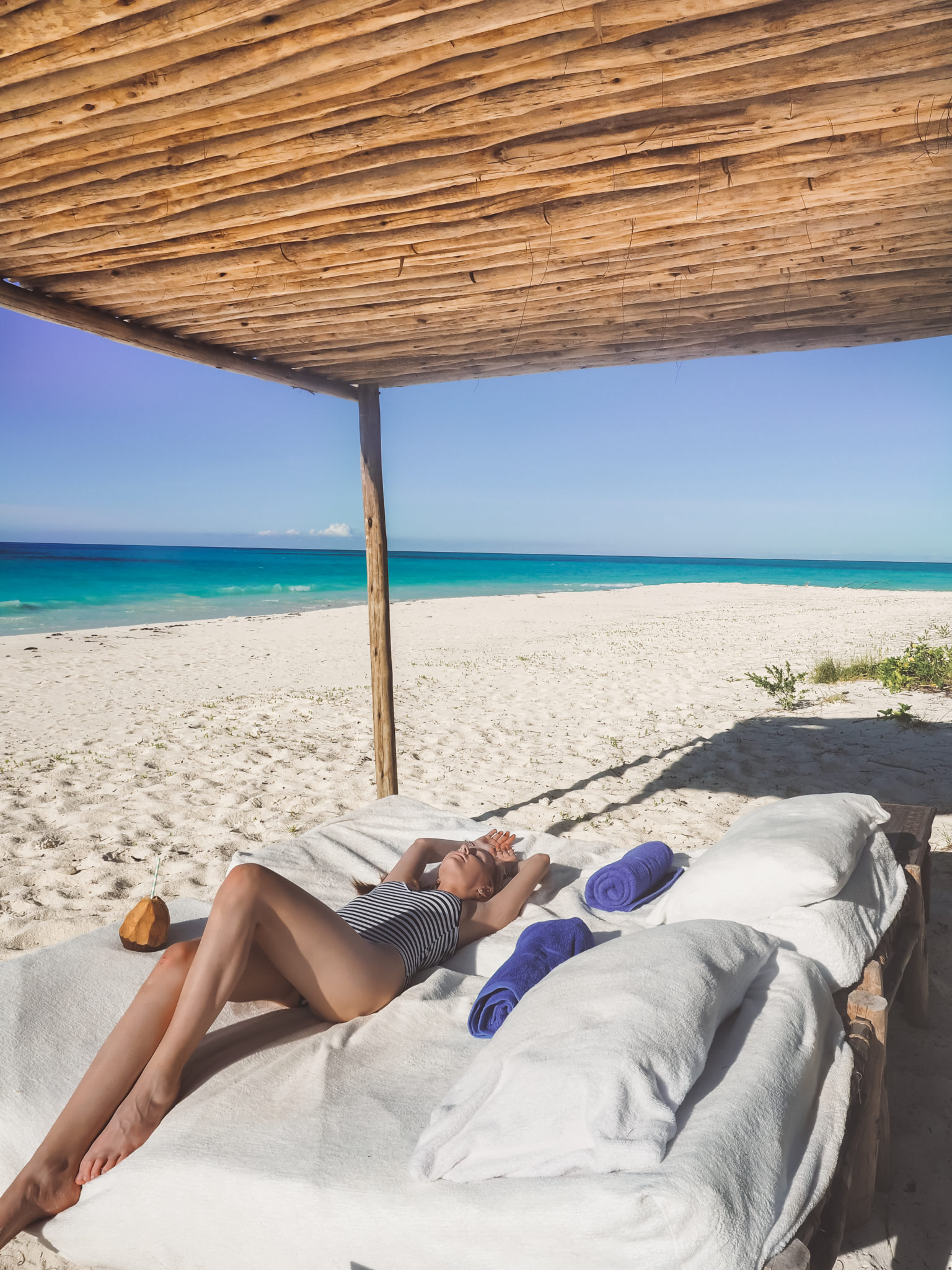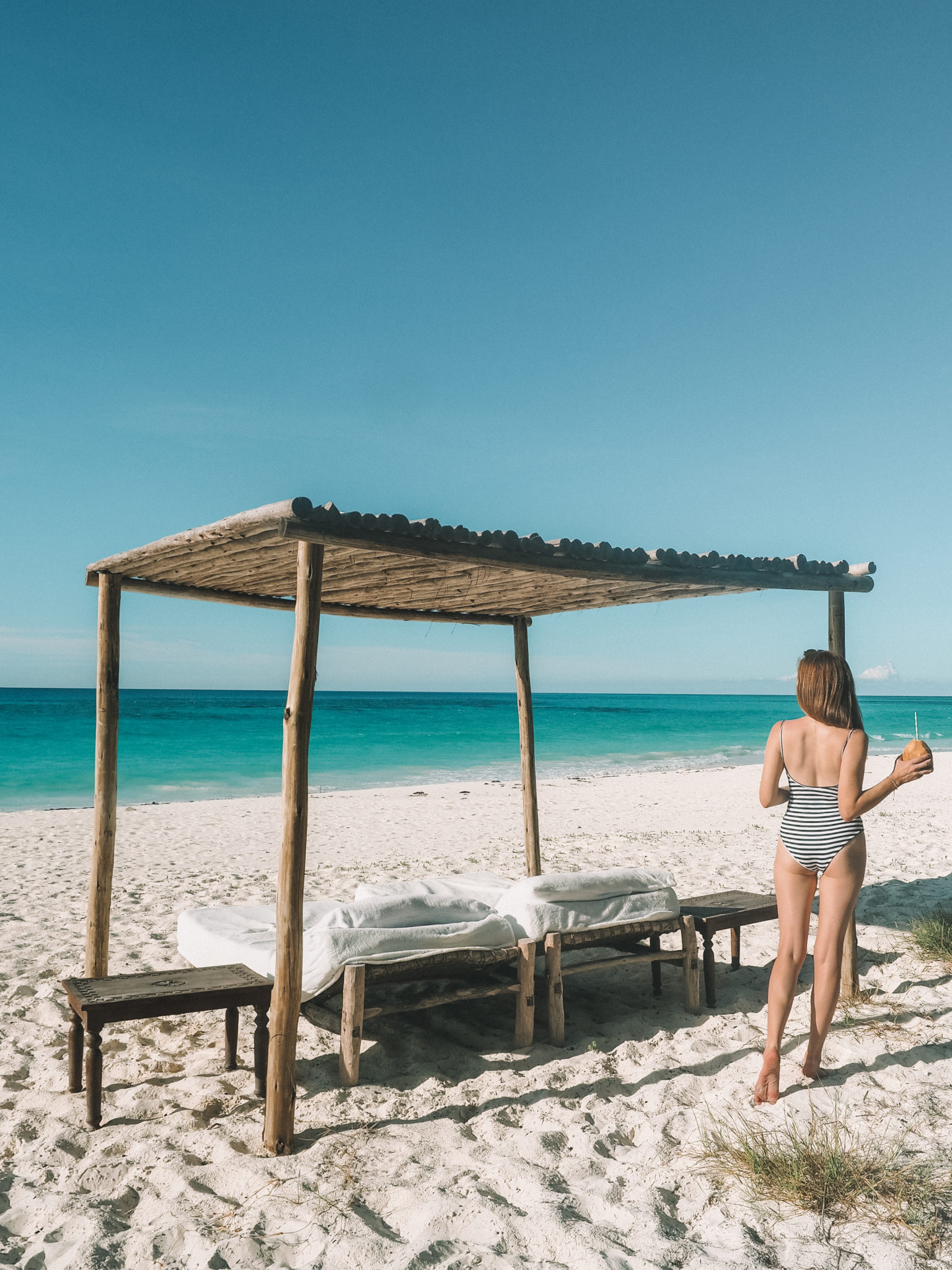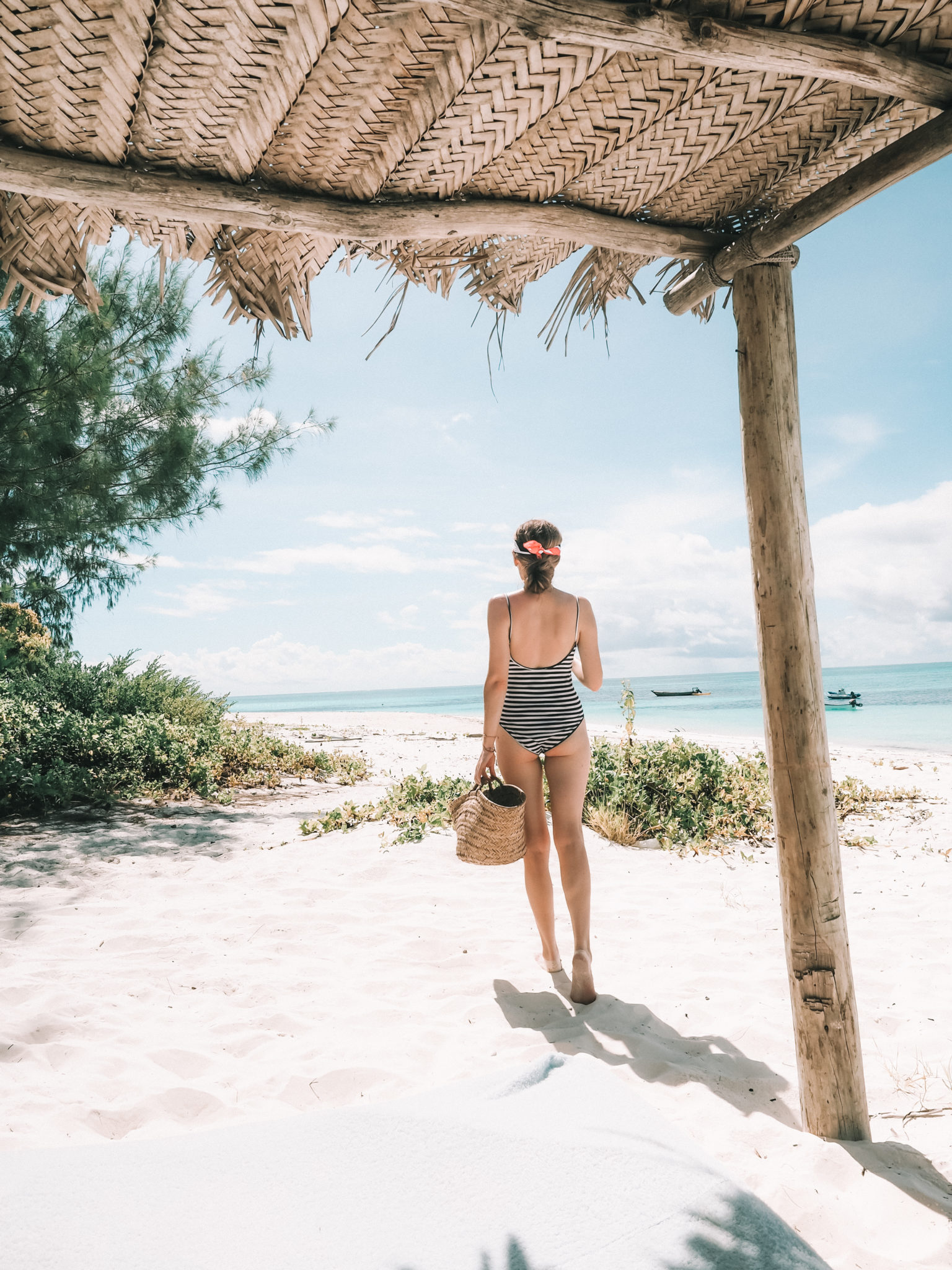 A very warm thank you to AndBeyond for welcoming me to visit the island and discover this little hidden paradise! All photos and views are my own.