This week I sat down with my longtime friend Sophie Andreassend to talk about our lives and careers as digital nomads. I had never really considered myself one before, until I asked Sophie to interview her for a podcast episode. Before long, I realised we shared many similarities in our nomadic lifestyle throughout our twenties. But while we were busy traveling the world and living life to the fullest, we were still getting paid. So if you're interested in how it all works, here's my guide on how to become a digital nomad (from someone who's done it!)
Firstly, what is a digital nomad?
Listen to the podcast episode on this topic here on Callin
We'll start by defining what exactly a digital nomad is. Or at least, my interpretation.
For me, a digital nomad is someone who works online (digital) and can work from anywhere (nomad). They are typically free spirited people who prefer to live life to the fullest extent while they are young, but still manage to get paid while they're doing it. Put simply, it is the best of both worlds.
So when I asked my friend Sophie to be on the podcast for this episode, I knew she was the perfect person to interview. You see, Sophie has already lived out her nomadic years. As have I. So we both had the benefit of retrospect when surveying our lives as digital nomads, vs. our (somewhat) more stable lives now. Or at least, they have been since the pandemic!
How to become a digital nomad
The easiest way to describe a digital nomad is to take each word separately and define them. This also happens to be the easiest way to explain how to become one.
Digital
First off, you'll need to find something you are good at in the digital sphere. There's a pretty broad scope at play in this instance, because you really could be so many different things in today's mostly digital world.
Some of the most popular digital career paths include web development, UX design, graphic design, content writing, photography, social media management and becoming a virtual assistant. That being said, there are many more.
If none of the above come naturally to you, think about which of them sound most appealing. Someone who is creative in a visual sense might be best suited to photography, where as a wordsmith might find their strength in writing content.
Once you've found your niche, dust off the tools. There are plenty of courses – both free and paid – out there on the internet, where you can hone in on your craft. Now, it's time to put yourself out there by promoting your services. And next up, it's time to hit the road.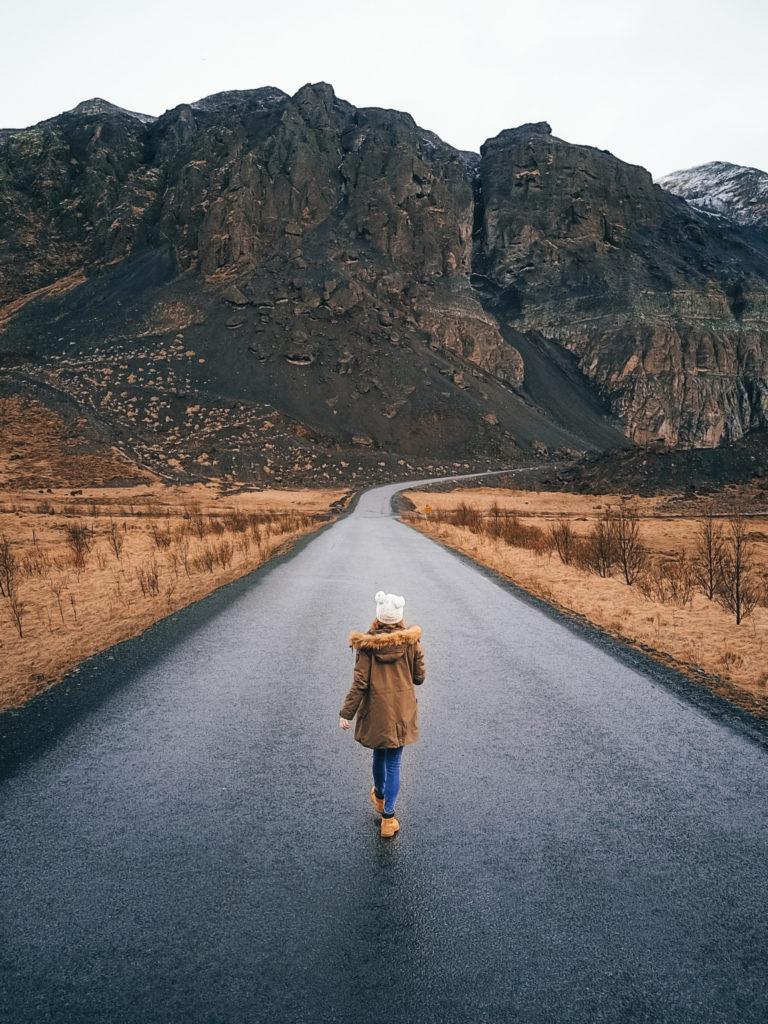 Nomad
The other part about being a digital nomad, the fun part, is about being able to live and work from anywhere on the planet.
For me, I have done this for the better part of ten years. An entire decade of living out of a suitcase! And honestly, it has been the time of my life. Not only have I been able to see the world in its entirety (or at least, 80 something countries), but I've also been able to save money whilst doing it.
And that, the ability to work and travel instead of working to one day travel, is what it means to be a digital nomad.
So, I'm sure by now you're wondering – how do you become a digital nomad?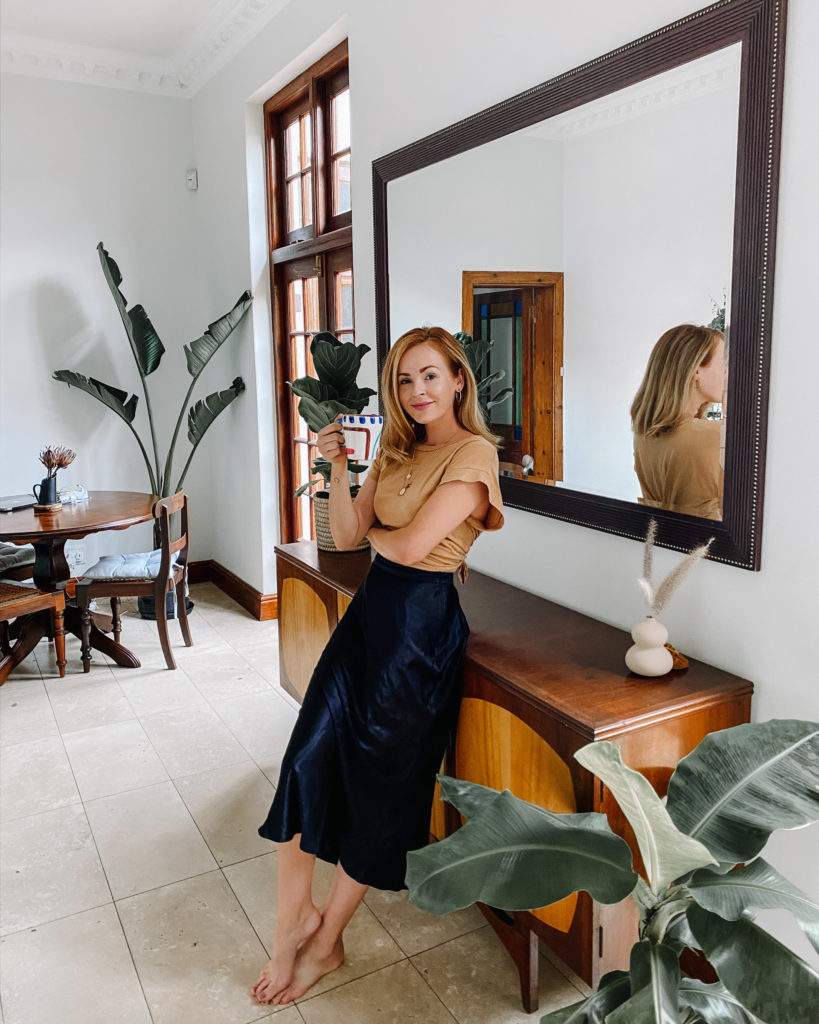 How to Become a Digital Nomad in 5 Simple Steps
1. Learn a new skill
Now for the fun part! If you want to become a digital nomad, the first place to start is to learn a new skill, if you don't have one already. That might sound scary at first (and like a huge commitment of time), but believe me when I say, it shouldn't be!
For me, I learned to write. And because I already loved to travel and wanted to travel as much as I could, I quickly started travel writing. Before I knew it (within just a few months) I was getting paid to travel the world. If you want to find out how exactly, join my course for aspiring travel bloggers!
2. Upskill
If you already are skilled in something (maybe you have a degree or you've just completed a short course), it can never hurt to upskill in things you are interested in. As we discussed in the podcast episode, many digital nomads offer a range of skills and services to their clients. It isn't often you work in just one skill service and don't get asked to dabble in others. For example, if you are a talented writer, you will still get more work if you can also take a decent photo. This is especially true for the demands placed on freelance journalists in the digital world we live in, and also true for bloggers who need to be skilled in both mediums.
3. Decide where you want to live or travel
While you're busy up skilling in various creative fields, you should also be busy planning for whats to come. The latter word in the phrase digital nomad is all about the freedom that comes from being nomadic. So, where do you want to go?
Some of the most popular cities to live in for digital nomads are usually the most affordable in any given region. Take Bangkok, Thailand, for example. This is a city that is affordable to live, vibrant, has a large expat community, and is just a short plane ride away from the beaches Thailand is so famous for.
Over in Europe, popular cities for digital nomads include Lisbon, the capital city of Portugal. This city is more affordable than other Mediterranean capitals, yet still captures that cultural vibrancy you're probably looking for if you're basing yourself in Western Europe.
Over in Central Europe, Hungary's capital city of Budapest is a popular favourite. And for good reason! This is one of the most affordable cities in Europe in terms of accommodation. Plus, there's always something happening with plenty of underground clubs and bars to discover.
Speaking of an underground club scene, Berlin is another popular choice for digital nomads. Through gentrification it has become exceedingly expensive in recent years, but there is still a strong start-up community present. Plus, who doesn't love Berlin!? I lived here for a few months in my first year living as a digital nomad and could not fault the city.
4. Organise your taxes and financial affairs
Next up, you'll want to organise all the menial tasks (however mundane they meet seem, they're super important!) If you are travelling nomadically without any plans to stay in one place for too long, the good news is you can avoid a lot of the hard stuff. By moving constantly and not requiring a visa to live in any one country, you can keep your taxes and financial liabilities tied up in your home country. But if you plan to stay in one country for a longer period of time, there's a lot more to organise. From visas to local taxes, staying in one place as an expat has its consequences. But maybe that's another reason to keep moving!?
5. Throw yourself in the deep end!
Finally, pack your bags and put yourself out there. From meeting new people in the cities you are living in, to cold emailing potential clients. The life of a digital nomad means freedom, but it certainly doesn't mean a free ride. You'll need to network like crazy! The best way to find work is to find the digital nomad community in your new city and start networking. Good luck!