When a reader asked me if I had ever been scammed on holiday, I didn't know quite where to start in my response. I wanted to start with an obvious choice like "of course", or divulge into my best scammy story I could remember from years of adventures. But then I realised why they were asking, because they were fearful of getting scammed on holiday themselves.
The truth is that most of us have been scammed on holiday, whether we know about it or not. Holiday scams are inevitable in some countries and in most cases you won't even know its happening to you. But this should not deter you from going somewhere as you are in fear of travel scams, as this is all part of the adventure! To prevent it happening to you, here are the most common ways to get scammed on holiday (and what to look out for to prevent it happening to you)…
The Most Popular Ways to get Scammed on Holiday
Before you Go: Internet Sources
Time and time again people are tempted by offers that sounds too good to be true. While an 80% off sale might sounds tempting in the first instance, if something sounds too good to be true, it usually is. If you haven't heard of a website or airline before you go to book, do a quick google search to look into it some more. A simple "[insert website name here] review" should do the trick. If it sounds dodgy according to reviewers, avoid it.
Incorrect change
Many travellers are knowingly given incorrect change on holiday and I'm sure many more are victims without their knowledge! Before you enter a new country, be sure to familiarise yourself with the currency and get a grip on the exchange rate before you leave your hotel. That way you can avoid incorrect change given to you (it adds up!)
Unlicensed taxis
Another one of the most common scams on holiday are unlicensed taxi drivers/unmarked cars. The best way to avoid being scammed this way is to only use official taxis by heading straight to the taxi stand when you land and familiarising yourself with the official taxi cars. Also be sure to stick to the metre unless you negotiate a fare before you leave. If you do negotiate a fair, be sure to have the correct change for the driver or you likely won't receive any change.
Rental Scams
When in Southeast Asia, one of my favourite activities is to hire a motorbike or scooter to get around for the time I'm there. I've read countless horror stories from travellers who rent (not only scams, but also on road accidents), yet time and time again I can't help myself. One of the best ways to avoid scams in this instance is to ensure your passport isn't taken away from you by using an alternative form of I.D. or giving a photo copy only. Also be sure to take photos of any pre-existing dents in the vehicle before you take it for rent.
Dodgy Wi-fi
Late last year one of my credit cards was hacked into and mysterious charges started to appear on my accounts. I never found out how they got a hold of all my personal details, but the amount of times I use different wi-fi connections a day made me realise I really need to start thinking more about where I'm accessing my bank accounts online. If the situation does happen to you, it is always best to have a back-up credit card so that you can cancel your existing card until you get home to sort a new one.
Pick Pockets
Pick pockets have for a long time been rife in areas where there are many tourists in crowds, at popular sites like the Eiffel Tower or busy streets like the Champs Elysees. To prevent becoming the next victim to a pick pocket, be sure to leave your valuables at home in your hotel safe and just take what you need for the day (i.e. a small daily allowance of cash and a photocopy of your passport, never the real thing). Also be sure to keep your bag zips close to your body and where you can see them, especially when using public transport and in crowds.
Metal Detector Scams
This is a new one I hadn't heard of before, but its quite a nifty one that you should be certain to avoid. These scammers work in pairs – whereby the first goes through the metal detector, whilst the second person follows however is sure to beep once passing through. They then take their time when fetching the coins and bits and pieces in their pockets, meanwhile the first person has already taken off with your laptop or wallet whilst you wait on the other side. This scam is particularly popular in airports that you can enter and exit the departure lounge without a passenger card.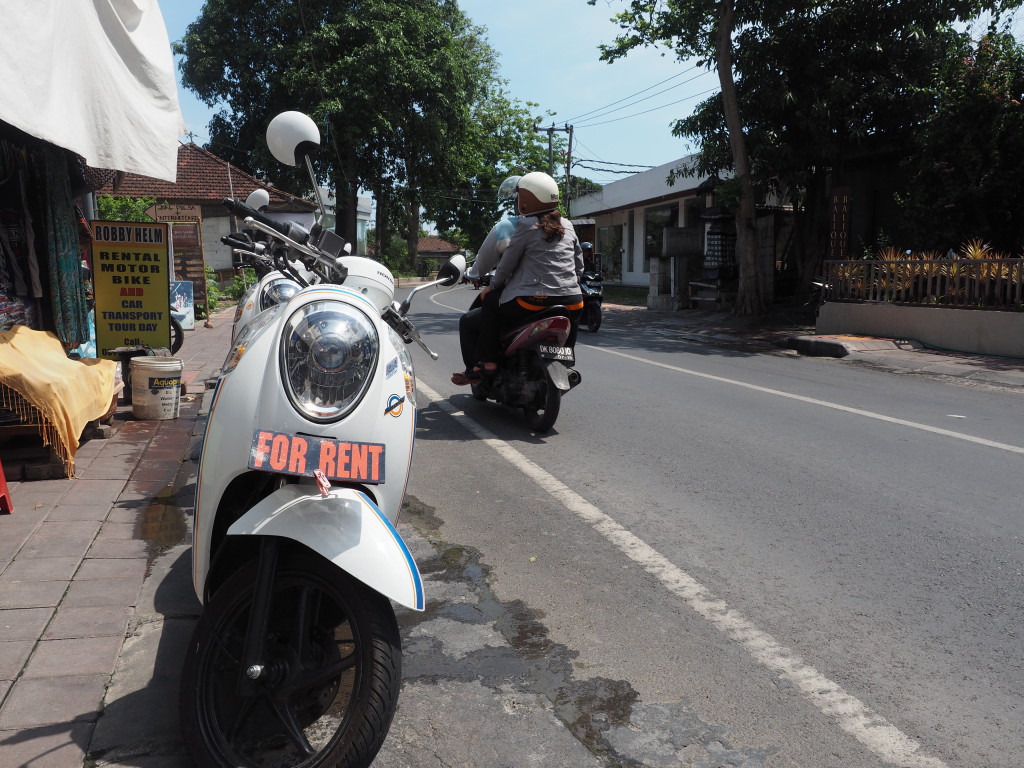 FAQ
What Travel Insurer do you use?
For about the last three years I have used Southern Cross Travel Insurance.
What insurance do you get since you travel so much?
I purchase a 12-month "multi-trip" coverage as it is much cheaper and I don't have to insure before every single trip! Just once a year.
How expensive is travel insurance?
My particular policy cost me $429 AUD. But it has so far saved me thousands of dollars in missed flights, two visits to the hospital and a smashed laptop beyond repair! It also lasts 12 months on an unlimited amount of trips worldwide.
WOW readers enjoy 10% off their travel insurance with Southern Cross Travel Insurance (Australia & New Zealand residents). Just use the code "WOW" at the checkout! Thanks to SCTI for this collaboration.