I never thought I'd be the kind of person to host a virtual trivia night. Lockdown, it seems, got the better of me. After two weeks in lockdown here in South Africa, we've been really missing our friends here in Cape Town. We decided to bit the bullet and host a Tuesday Trivia Night for them. So far it was the best thing we've done during lockdown to feel connected with our friends we normally see on a weekly basis.
Are you wondering how to host a trivia night on zoom?
We've got a complete guide for you to make it super easy.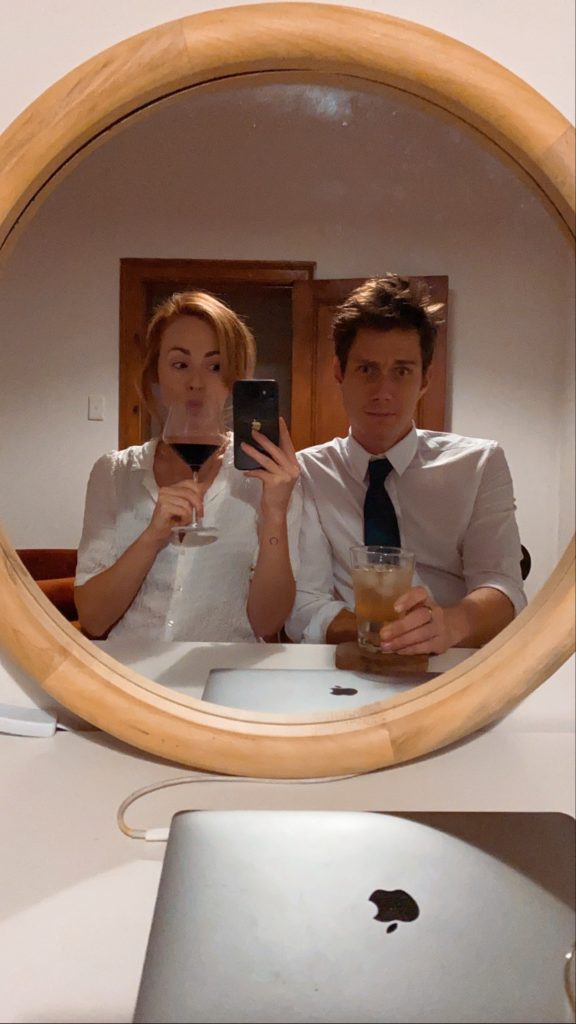 How to Host a Trivia Night on Zoom
Download zoom. It is a really small file/quick download. This took me about 2 minutes to complete. Oh yeah, and its free!
Schedule the event. As the host, you can schedule the trivia night in advance and send an invite via email to all your friends. They won't need to download anything.
Go on to Canva.com and type "trivia" into the search bar. You will find a bunch of pre-designed quiz options that you can customise with your own questions. Now doesn't that look fancy!
Share your screen. The way the quiz works is to download the PDF, open the file to start the quiz and share your screen with your friends (as the host). As you flick through each slide, you can read out the question and set a timer for each question. We gave our friends 15 seconds per question to keep the quiz moving along.
Mute microphones. In order for the quiz to work, you'll benefit from muting the microphones of your friends so they can discuss answers in private. As the host your microphone will remain on so you can read the answers out loud for each slide.
How to Create your Own Quiz
Are you looking for an easy way to create your own quiz that looks as good as it sounds? The best way to create a visually pleasing quiz without any prior design knowledge is to use Canva. It's a free web-based design platform where you can drag and drop your own photos into the quiz to jazz up the visuals.
Once you have created your quiz, all you need to do is launch it on your screen, hit screen share and select the document.
Et voila! Happy Quizzing!
Read more:
How to make the most of working from home
The 10 best books for entrepreneurs
The best language courses you can take from home