When people ask me if I ever get lonely traveling by myself, the answer is always no. The truth is, I meet so many great people along the way. And many of the people I've met when traveling, I am still in touch with to this day. So if you're wondering how to meet people when you travel solo, this article will break down all of the best ways I have met people when traveling alone.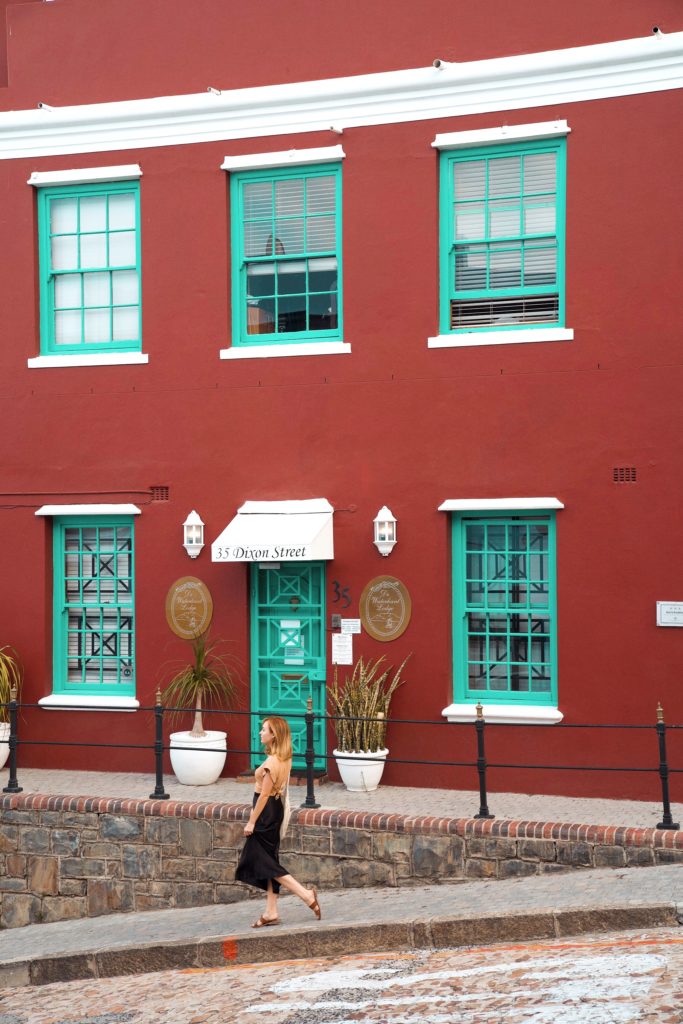 How to meet people when you travel solo
What makes travel so special is the people we meet. It doesn't matter how spectacular the view is or how delicious your meal was, what you will remember most about your trip is the people you met along the way.
Meeting people when you travel solo makes your trip a lot less lonely than you probably anticipated before you left home. You'll be able to learn local customs, speak in a new language, and make friends for life. But just how do you meet people when you travel solo? Here's how!
1. On a tour
The easiest way to meet people when you travel solo is to join a tour. Now this could be a day tour or a week-long tour, or even a tour for the duration of your trip. Personally, I like to join day tours every so often. This is a great way to have my travel freedom and do my own thing but still have the opportunity to meet people every once in a while.
Better yet, this is a great way to get to know a city better. Some of the best tours I have joined are walking or market tours, where you will make your way around a city or to a local market to purchase provisions and enjoy a meal with your new friends at the conclusion of the tour.
2. At a class
Another great way to meet people is at a class. This could be a cooking class in Paris, a language class in Berlin, or a tango class in Buenos Aires. The options are endless! Whatever class you choose, learning a new skill is a fun way to meet new people. For a few years, I would travel to Paris every April to learn a new pastry skill. I would find myself in macaron classes, croissant classes and a variety of other pastries. I met so many people from all corners of the globe who also had their own pastry shops and it was such a great opportunity to mingle and connect.
3. By working abroad
Another great way to meet people is more of a necessity for many travelers, as travel expenses can quickly add up! If you plan to work overseas while you travel, this is not only a great way to keep your cashflow in the positive, but also a great way to meet people. So while a job as an au pair might appear to provide more stability and come with perks like living arrangements, a job at a bar comes with the benefit of allowing you to meet and mingle with fellow travelers. Soon enough you will find yourself with a group of friends and before too long you'll be venturing off on weekends to explore nearby cities or towns.
4. At a bar
Speaking of bars, you might opt to meet people on the other side of the bar. Going to bars can be daunting as a solo traveler, but we'd be lying if we said you won't meet people there. Typical bars can be a little overwhelming for solo travelers, so perhaps you might consider a slower speed or a more intimate setting. Jazz clubs and speakeasies are great alternatives and you will often find you're not the only one flying solo.
5. At a meet-up
Over the years I have loved hosting meet-ups in different cities like New York, Los Angeles and London. Not only is this a great opportunity for my readers to meet me, but it is an even better opportunity for you all to meet each other! These social settings come with the added benefit of everyone feeling at least a ~little bit~ awkward at the beginning and leaving feeling like lifelong friends by the end.
6. On a dating app
I'm not joking with this one! Long gone are the days where dating apps are just for finding a quick hook up or (less common) a long term relationship. The truth is, you can mesh with people regardless of a relationship and friendships often blossom much easier than romantic connections. You can add a "just looking for friends" to your profile to let your intentions be known and before too long someone will be interested in meeting for a coffee to show you their city.
Over to you ~ what is your best tip for meeting people when you travel solo? Leave us a comment below!
Follow on Instagram