Namibia had been on my travel list for a long time before I finally got there last year. Promising unparalleled adventure, red sand dunes and desert heat, I longed for the kind of road trip you would talk about for years to come. Before you plan a trip to Namibia, there are a few things you should know. From deciding your itinerary to do's and don'ts, this is your complete guide to plan a trip to Namibia based off my recent visit!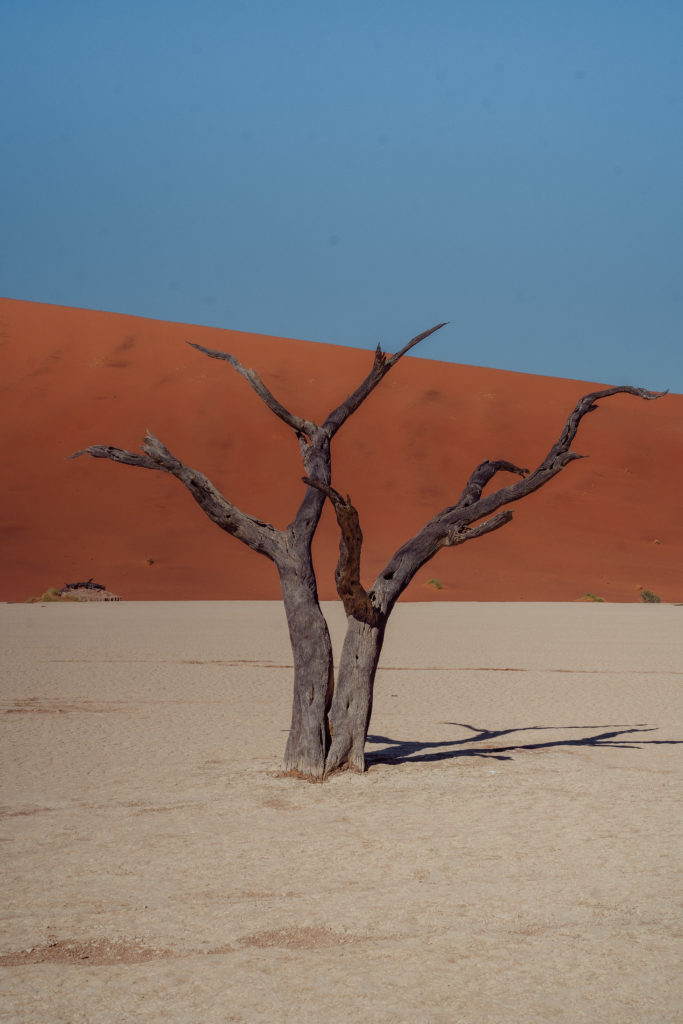 The Essentials: How to plan a trip to Namibia
Before we travelled to Namibia we didn't do a lot of research and planning ahead of our stay. Because we were flying up from Cape Town, we figured it would be fun to ask locals for recommendations when we landed. While that was certainly a fun way to live the adventure, there are a few things I would recommend knowing before you arrive.
Language
The official language of Namibia is English, however, Arfikaans and German are also widely spoken. We had no problems communicating in English wherever we travelled.
Visa
Many nationalities such as the USA, Australia and UK are issued a 90-day tourist visa on arrival. Passports must be valid for at least six months on arrival.
Currency
The Namibian Dollar is the official currency of Namibia, however, South African Rand is also widely accepted. We also found ATMs available at the airport and in Windhoek.
Weather
Namibia enjoys great weather year-round. April and May are our favoured months when the air is clear and there is less dust. June, July and August are on the colder side, however still pleasant. September and October are warmer and this is when you have the best chance at game-viewing. We visited in December before the Christmas rush.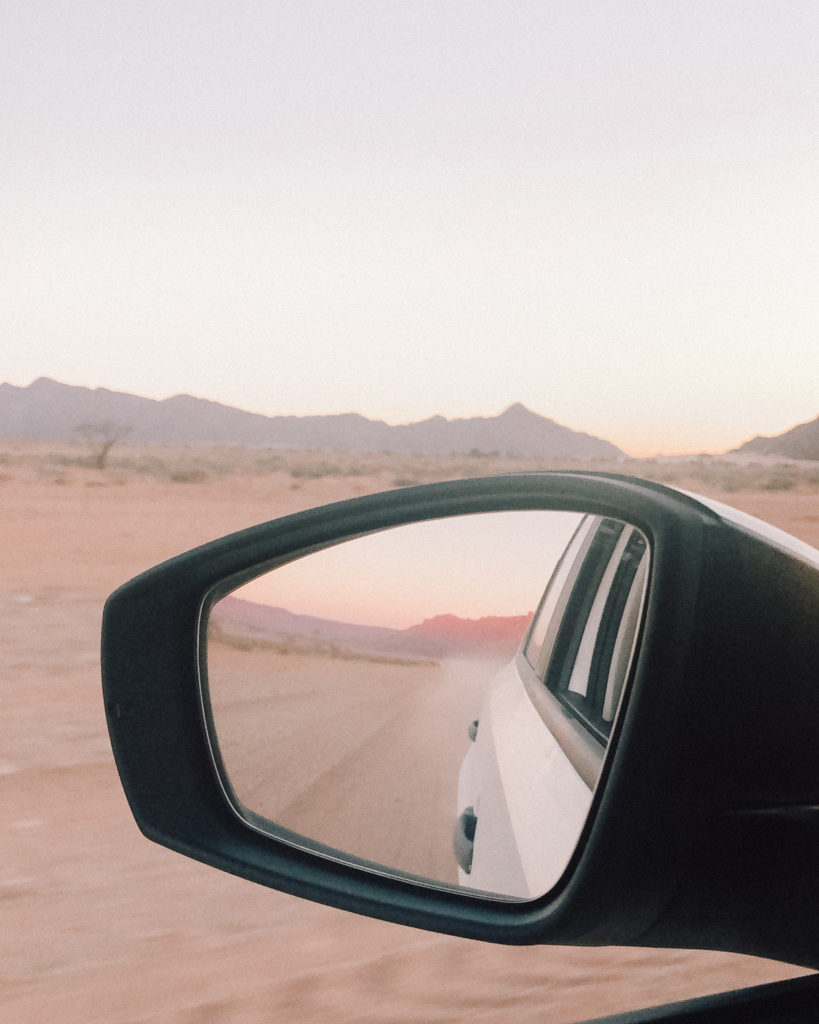 Planning your Itinerary
Driving in Namibia
Driving is the most popular way to get around Namibia and as long as you have a well equipped vehicle (a 4×4), you will be fine driving in Namibia We mistakenly hired a volkswagen golf and somehow lived to tell the tale, though I certainly wouldn't recommend it!
Flying around Namibia
You can also choose to fly within the country, especially if you plan to visit remote destinations like Shipwreck lodge. You can also choose to fly to Sossusvlei Desert if you'd prefer to skip the long drive.
Namibian Bucket List
While planning your trip to Namibia, there are some really incredible destinations to visit beyond the highly anticipated Sossusvlei Desert. However it is important to know these locations are often extremely far apart and the roads in Namibia can be challenging without a four wheel drive.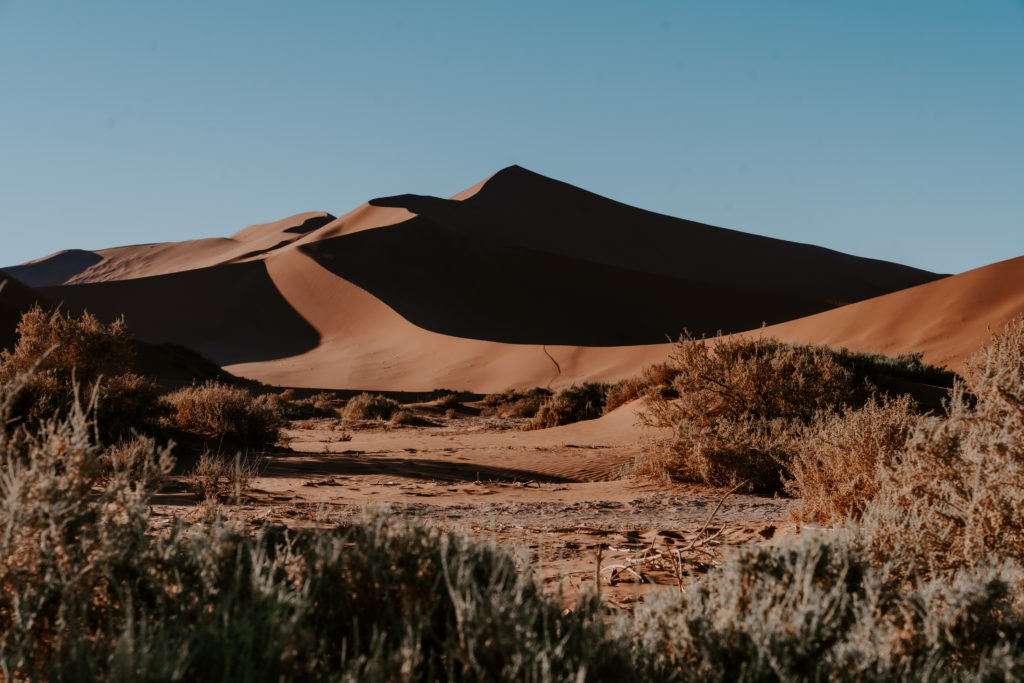 Plan a trip to Namibia: Places to Visit
Sossusvlei Dunes – This is undeniably one of the most beautiful parts of the country and hands down the most popular drawcard for visitors to Namibia. Our visit to Namibia was predominantly to explore the Sossusvlei Desert. We self drove from Windhoek airport and after arriving in Namibia that morning, arrived in the desert by night.
Skeleton Coast – If you're looking for isolation, look no further than the Skeleton Coast of Namibia. If we had more time for our itinerary, I would have loved to make time for the rugged west coast.
Etosha National Park – You don't come to Namibia for the game viewing alone, but if you want to see animals then Etosha is the place to go.
Fish River Canyon – For adventure travellers, Fish River Canyon is the perfect spot for hiking and day time adventures.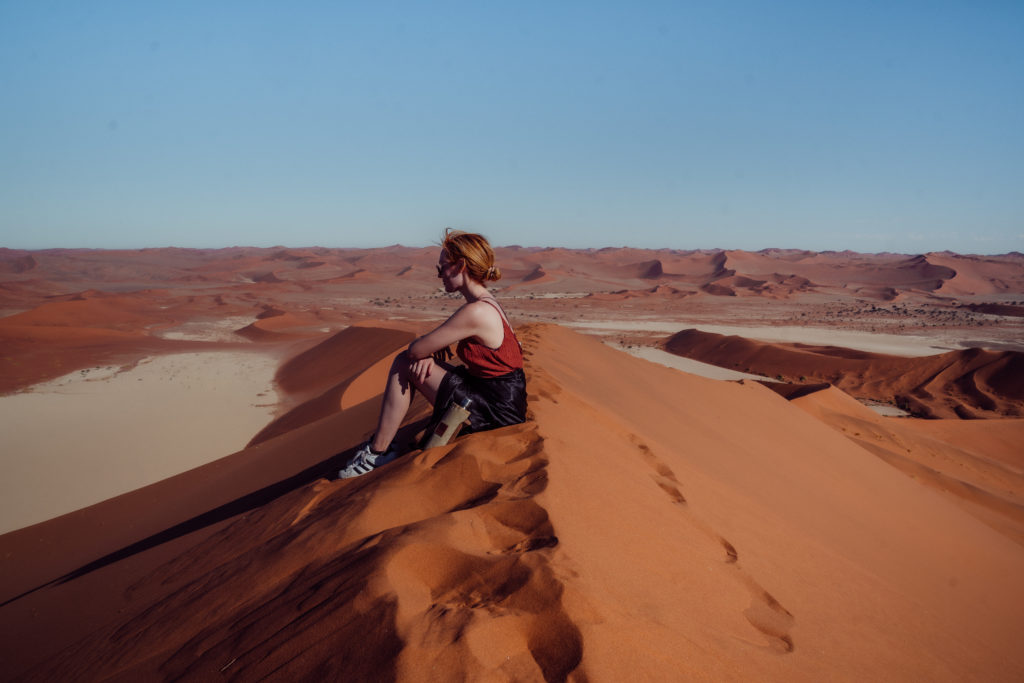 The best experiences to have in Namibia
Game Drives – Namibia isn't exactly heaving with wildlife. If you're looking for a typical safari experience, look elsewhere. But that isn't to say you won't experience wildlife while visiting Namibia. We experienced many oryx sightings, as well as zebra and jackals toward the end of the day.
Climbing the Dunes – The Sossusvlei Desert is the most popular tourist destination in Namibia for good reason. One of the best ways to get full perspective on the size of the dunes is to climb them and in particular, to make the pilgrimage to the peak of Big Daddy.
Namib Desert Hot air Ballooning – If you are looking for a more romantic way to experience the desert, consider taking a hot air balloon. While the price isn't cheap by any standard, it is sure to win you some brownie points with your partner!