If you're interested to see the meerkats in Botswana, you've come to the right place.
Visiting the wild meerkats in the Kalahari Desert in Botswana is one of those experiences that lasts a lifetime.
When I first set my sights on visiting Botswana a few years ago, I had seen some photos online that led me to believe meerkats were part and parcel of the Botswana experience. It was only once I arrived that I realised meerkats occupy only a small area in Botswana. That area was in fact not in the Okavango Delta, but deep in the dry salt pans of the Kalahari.
So I set off on another adventure years later in search of this charismatic mongoose. And to my great pleasure, had the opportunity to walk with meerkats in Botswana.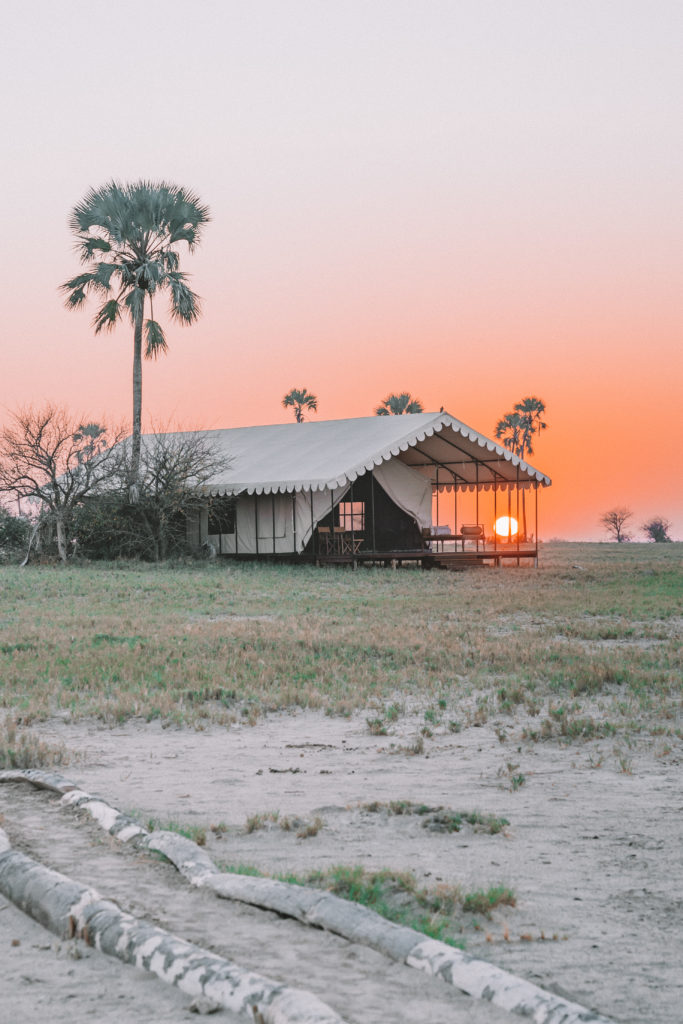 How to see the Meerkats in Botswana
To save you the trouble of two trips, this is your complete guide on how to visit the meerkats in Botswana. These quirky little creatures live in the South of Africa and the easiest place to see them is in the Kalahari Desert. There are some beautiful lodges nearby that include a visit to the meerkats in the room rate.
Jack's Camp is perhaps the most recognisable lodge near the meerkats. It is a beautiful 1920's safari camp that will leave you feeling as if you have stepped into a time machine.
Also nearby is the unforgettable San Camp where I stayed for three nights in the Kalahari Desert. This lodge pops up in a new location each season, finding a new home each year, depending on the weather.
Visiting the Meerkats in Botswana
Your visit to the local meerkat colony will occur either at sunrise or sunset. This is when the meerkats are the most active, playfully making their way across the plains rummaging for scorpions.
The meerkats are entirely uninterested in humans as you walk with them at close range. Often you will find yourself within a metre of the meerkats.
This is only possible thanks to the local meerkat man who spends time with the desert mammals twice a day. This allows them to be habituated to the close proximity of humans. They're so akin to humans that you can even sit on the ground with the chance of once running to the top of your head, mistaking you for a termite mound!
This experience took place at San Camp, a Natural Selection property. You can see my favourite lodges in Botswana here or learn why you should visit Botswana here.