Having grown up in Tasmania, there is no shortage of weekend visit to Hobart in my road trip repertoire. At least a few times a year we would make the trek down to the capital city, often with jam-packed itineraries darting across the city. Today, my trips to Hobart look a little different. I still manage to pack a lot into my escapes down South, but undoubtedly at a slower pace. When planning a weekend in Hobart, I like to plan an itinerary that feels as if I live there. This city is a great place to unwind and sink into local life, so here you have my perfect plan for a weekend in Hobart!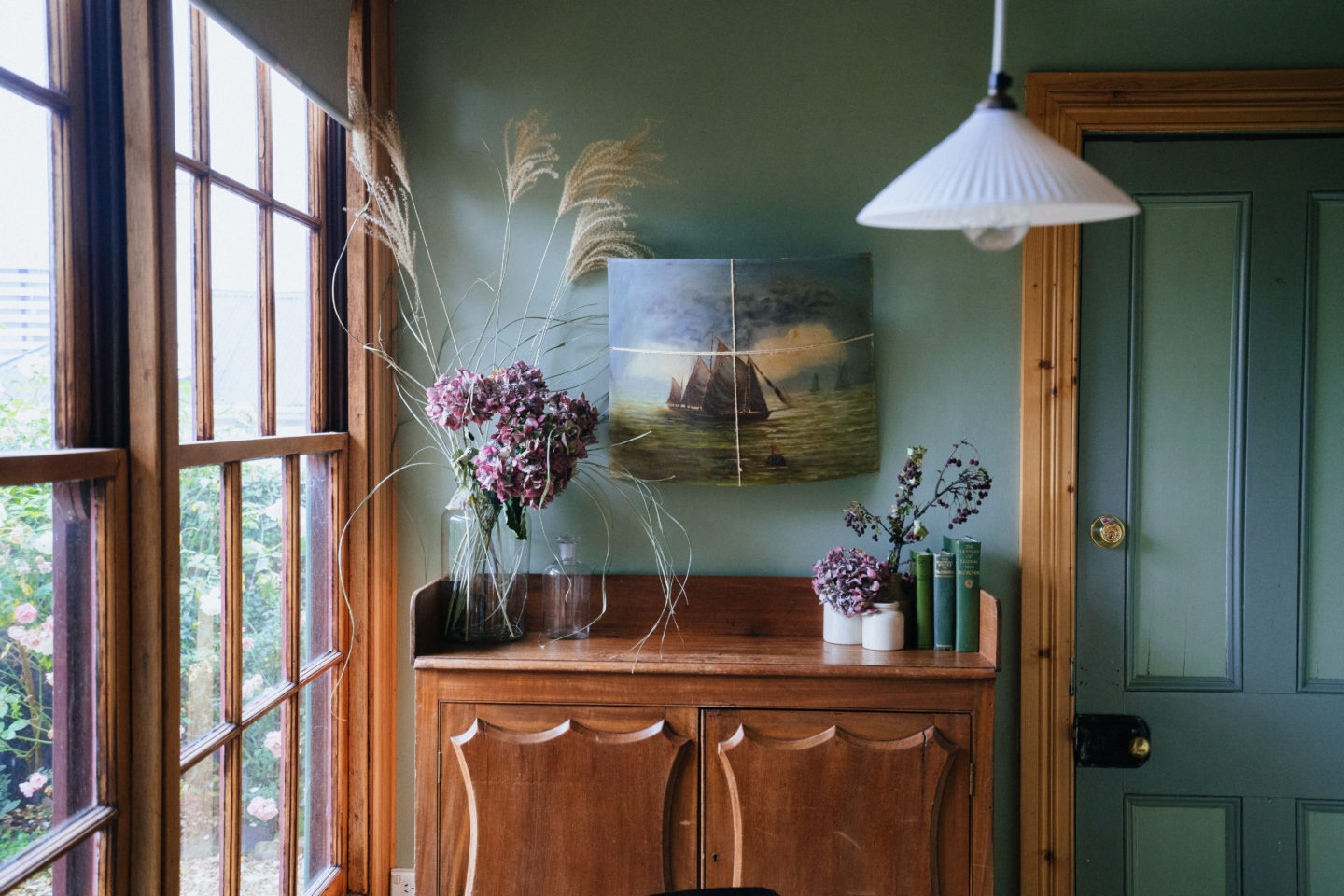 A weekend in Hobart
Check in to an AirBnB and live like a local
It is no secret I love AirBnBs. Ever since they allowed us travellers to live like locals in our favourite cities and small towns, travel has been reimagined. For quite a while I have had Captain's Cottage in Hobart on my travel list. When researching the best AirBnBs in Tasmania I came across this cottage and couldn't wait for my next trip down South.
Captain's Cottage is as central as it gets. I was only a short walk from my favourite health food store (Eumarrah) and about a five minute walk from the centre of town. From there, it is only a few minutes on foot to reach Salamanca and the Hobart Wharf. For those of you planning a trip to Hobart from interstate (or even further afield), this city is relatively easy to explore without transport. Most of the cafes, boutiques and attractions are within walking distance of the city. The handful of activities on the fringe of the city like MONA (Museum of Old and New Art) and Mount Wellington offer transport, however if you have a car this AirBnB comes with a carpark in the centre of town.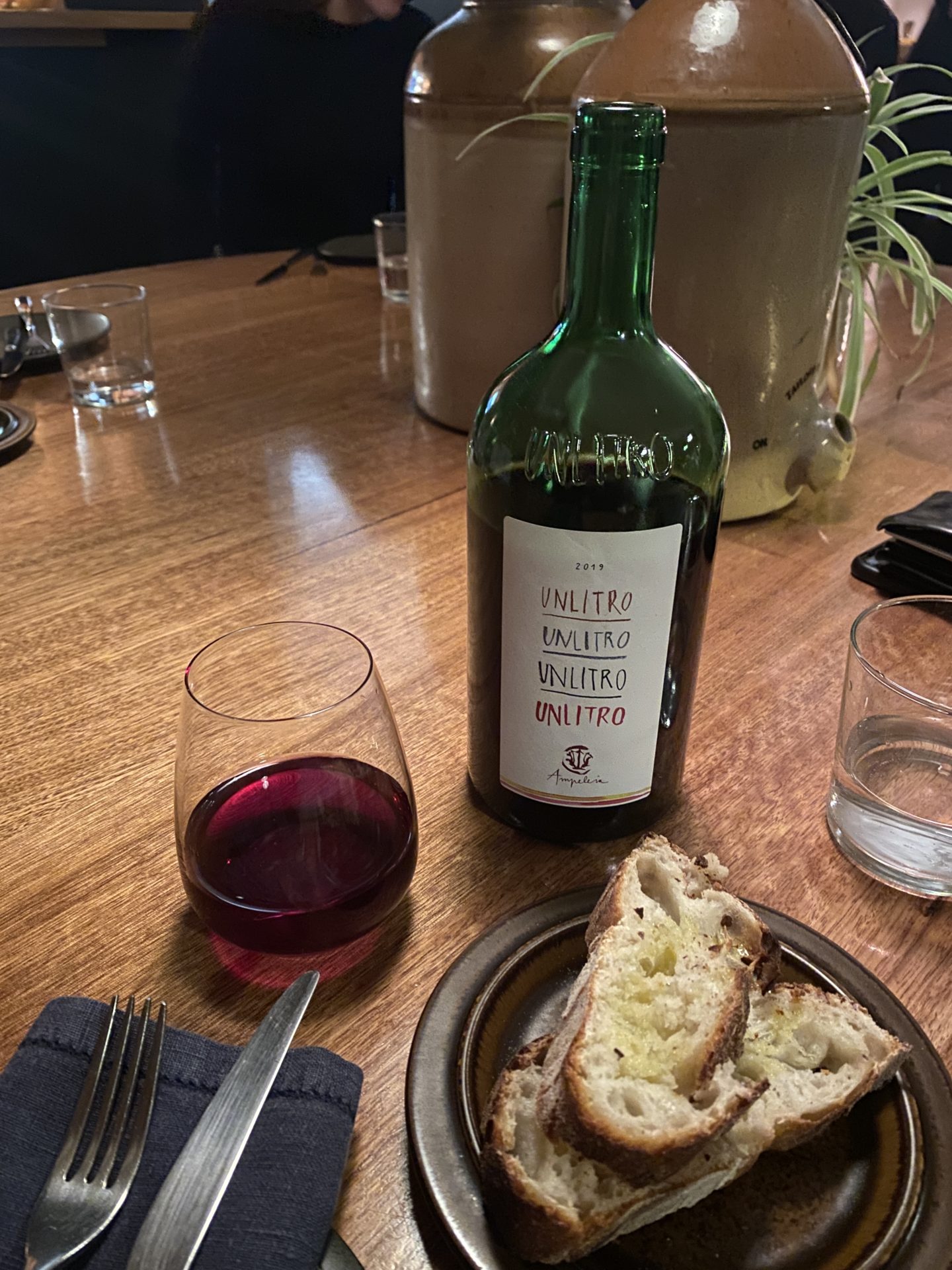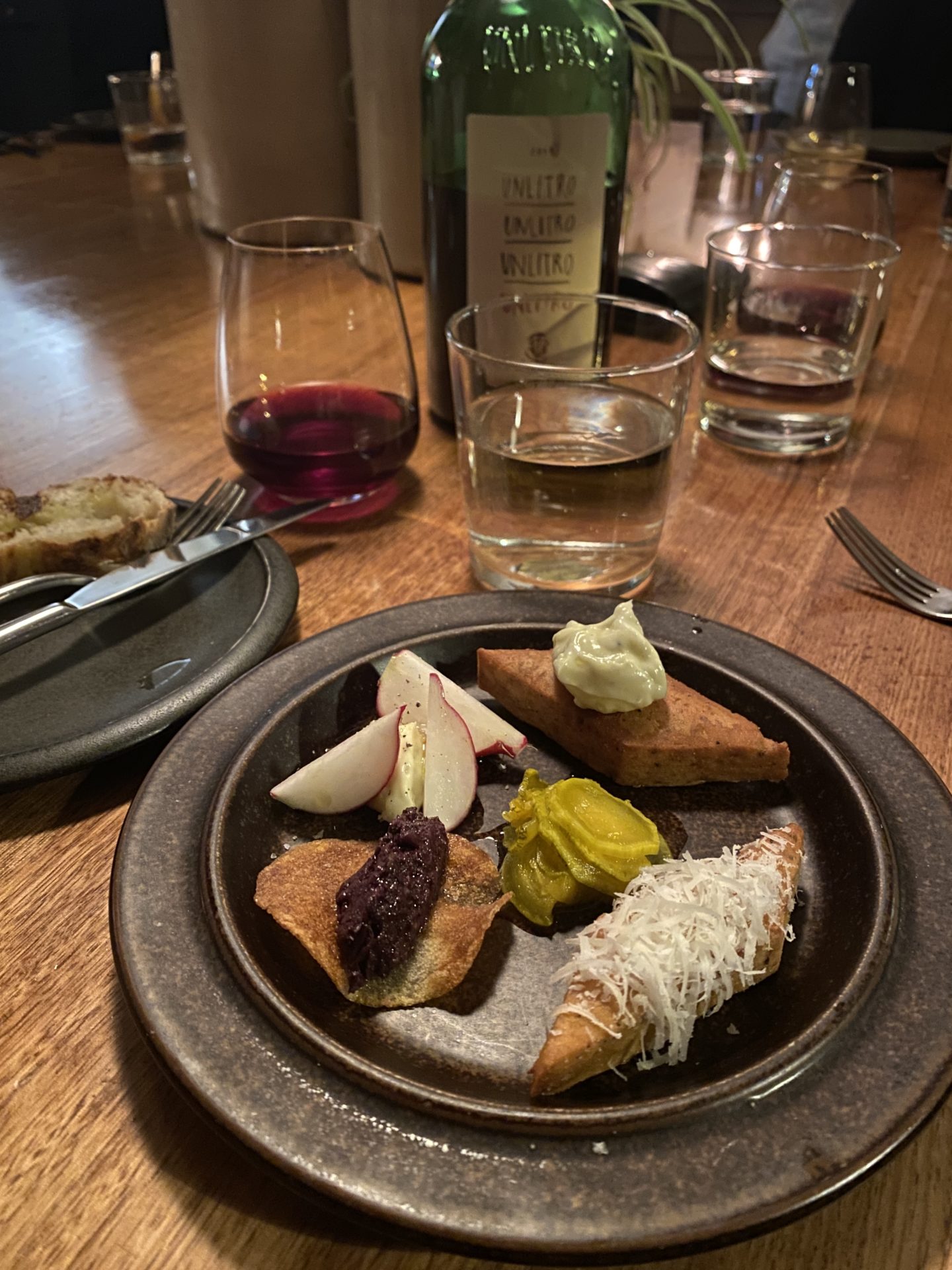 Dinner at Templo Hobart
As far as restaurants go, Hobart has plenty of them. There are too many great restaurants, cafes and bars to mention all of them – so I'll take the safe route and share some of my favourites. Templo in North Hobart has been my favourite restaurant experience so far in the capital. The menu is a set degustation, making the only choice for the evening whether to go for matching wines or a bottle. Myself and my partner opted for the latter option, with a delicious bottle of Unlitro. Every course was as delicious as the last one and I can't recommend it enough! Just be sure to book in advance as the restaurant is almost always booked out.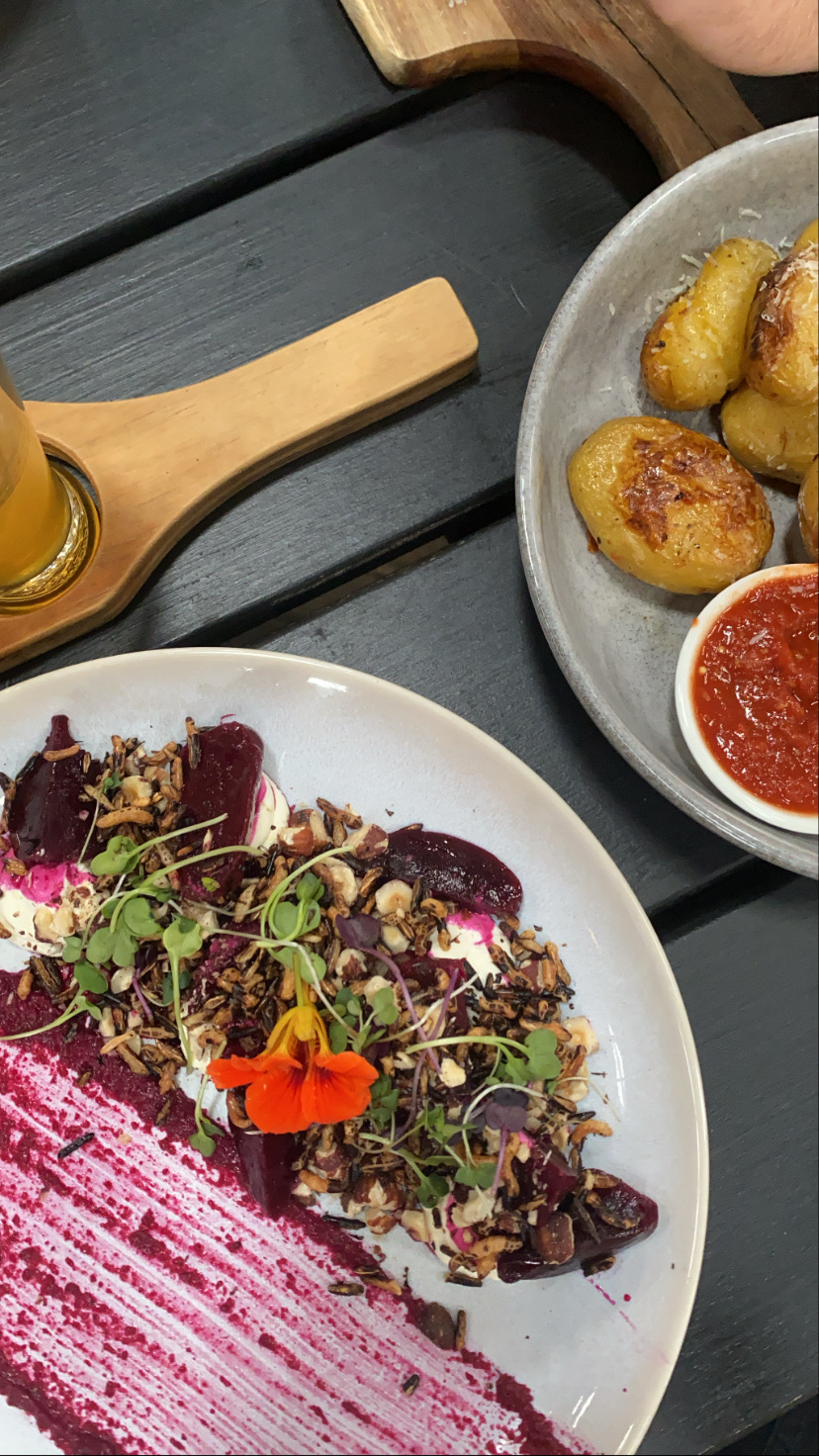 Where to Eat in Hobart
Elsewhere in Hobart, there are plenty of choices on offer. My favourite meal to eat out for in Hobart is actually breakfast, as this city has so many great cafes and brunch eateries. On my most recent visit to Hobart I discovered the newly opened Queens Pastry in the city centre. This trendy little bakery feels like a slice of New York here in Hobart, with pastry offerings like cruffins and injected croissants. Delicious!
If you are looking for a short day trip to escape the city, in around forty minutes you can reach the Huon Valley. This part of Tasmania feels sort of like Hobart's "Upstate New York" offering. Expect to stumble upon cider houses, quirky cafes and a strong artist community vibe. Willie Smith's Cider Co. is my favourite spot for lunch outside of the city. Be sure to grab the cider taste plate if it is your first time visiting!
As I mentioned earlier, there are too many great eateries to name them all. Some other favourites include Berta for Brunch, now located in the heart of the CBD. And if you're not done with brunch just yet, be sure to check out Room for a Pony in North Hobart.
For dinner, drop into Frank in the heart of the city for mixed fusion South American cuisine. You also can't go wrong at Fico, typically dubbed one of the best restaurants in the city.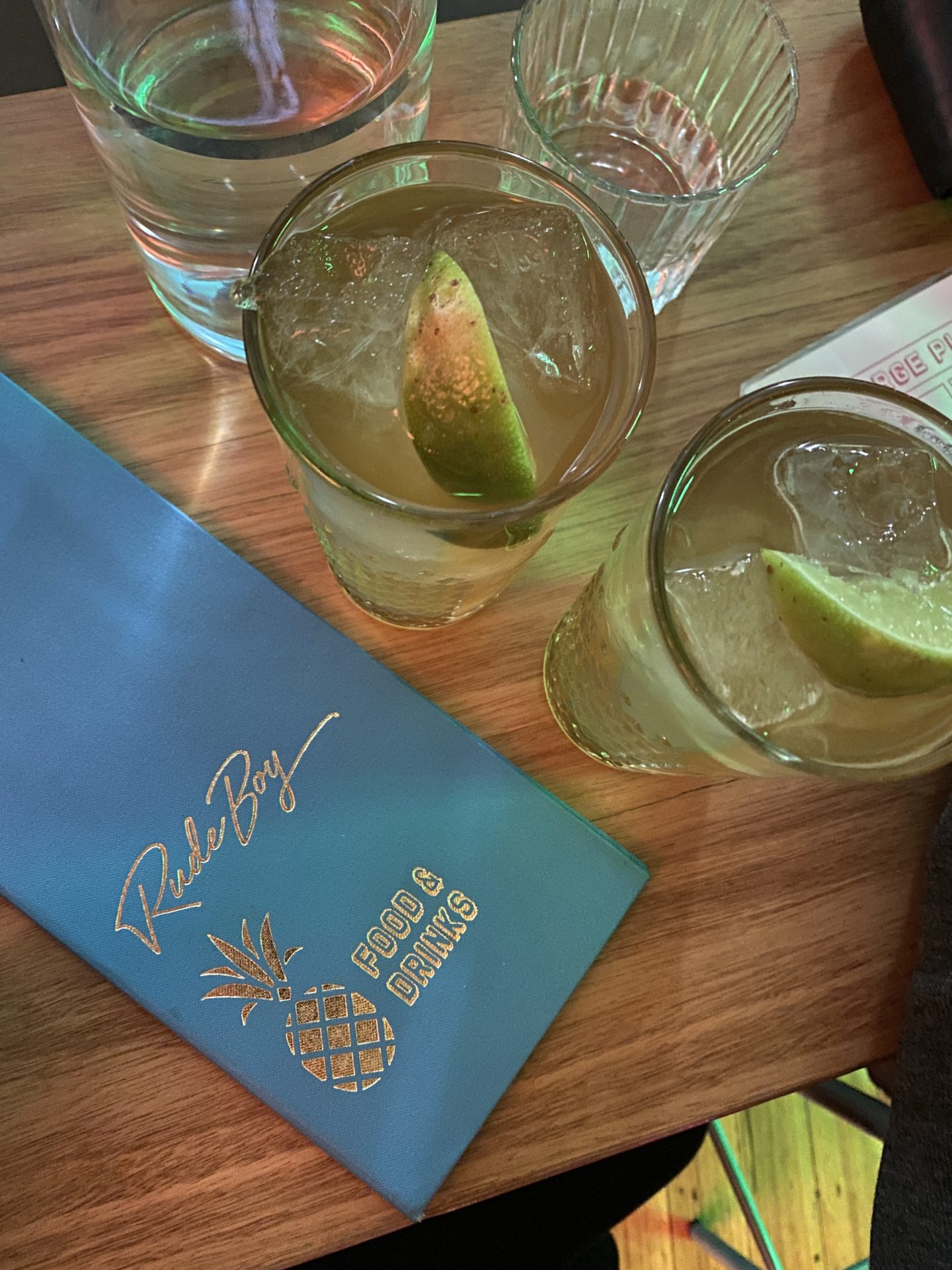 Where to drink in Hobart
Feeling thirsty? There are endless options for great wine bars and cocktail hubs in the city of Hobart. My favourite bar is still Rude Boy, where you can drop by for a casual cocktail and some deep-fried Jamaican-inspired bar snacks.
If you're feeling fancy, The Glass House on Hobart's pier is a great choice for a swanky cocktail menu and even swankier surrounds. Nearby IXL Long Bar at the Henry Jones Art Hotel is another great choice if your standards are high and your budget bottomless!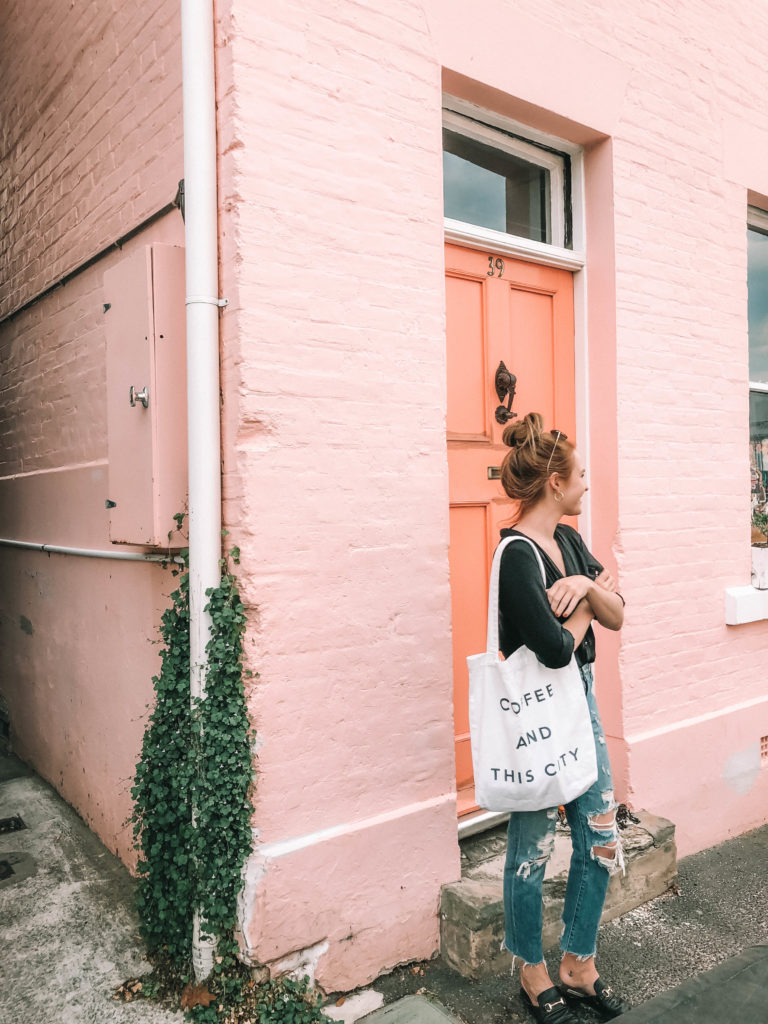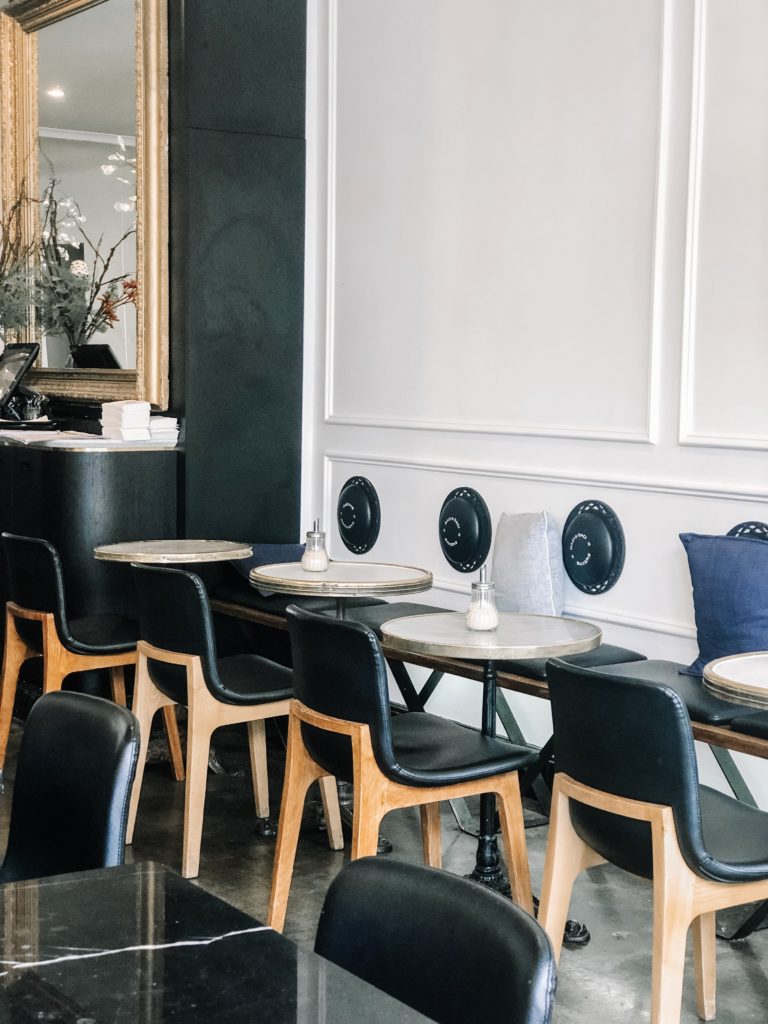 Things to do around Hobart
Every time I visit Hobart I find something new. Its funny, for a city I grew up living in at times and visiting non stop, there is always something new to discover. My favourite way to discover Hobart is on foot, as much of the city is within walking distance.
Battery Point – if you have the luxury of time on your side, be sure to allow some time to wander around historic Battery Point. This is in my opinion Hobart's most beautiful suburb to explore. There are plenty of small cafes and shops to busy yourself popping in and out of.
Huon Valley – this is a great day trip to get out of the city. Located on the tourist route toward Bruny Island, it is almost impossible not to stop somewhere in the Huon Valley for lunch.
New Norfolk – perhaps my favourite day trip from Hobart thanks to recent shop openings! I adore the vibe of this small town and it is a great way to spend a few hours wandering around the antiques stores, homewares stores and my favourite Black Swan Book Shop.
Richmond – this quintessential tourist favourite feels like it is ripped right out of a movie scene. If the weather is good, come to Richmond. Perch yourself on the grass overlooking the old bridge and BYO picnic lunch. This is a great activity for your last day in Hobart, before you venture to your next destination.