I always dreamed of spending Christmas in Vienna. Its the most magical time of the year and if there's anywhere to be during the month of December for that Christmas spirit you've seen in the movies, it is knee-deep in glühwein at the German Christmas markets. This year I made my way to Austria to experience all that Vienna has to offer through the month of December when the entire city comes to life in a stream of Christmas lights, nativity displays, Christmas markets and of course, the smell of Christmas trees, hot wine and roasted chestnuts fills the air.
Post updated December 2022.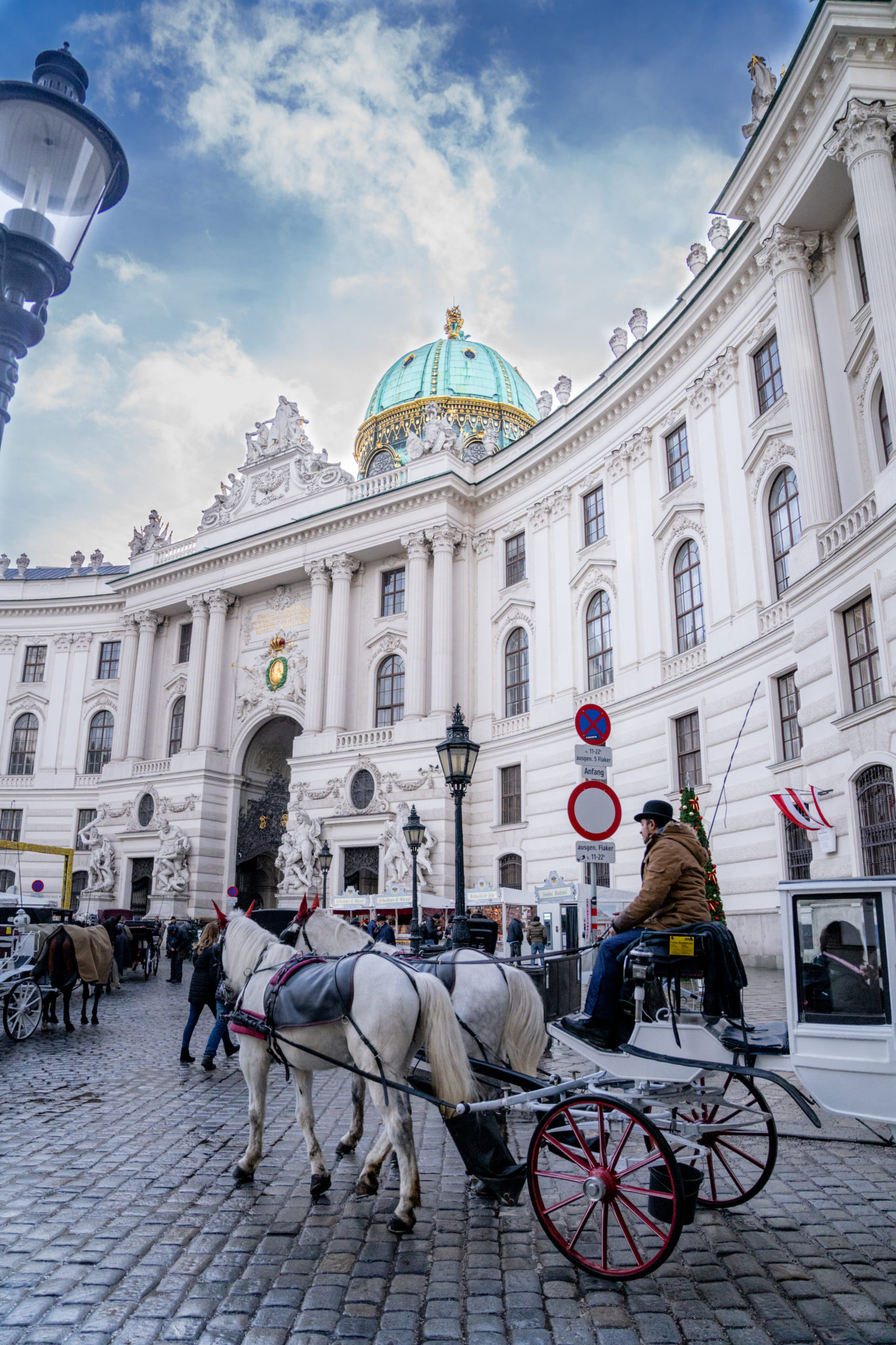 How to spend Christmas in Vienna
1. Visit Hofburg Palace
There are many Christmas markets dotted around the city of Vienna through the month of December and one of the best starting points is to visit Hofburg Palace with the few Christmas stalls at the entrance (we'll save the best Christmas Market in Vienna for later – you've gotta work up towards it!) Hofburg Palace is one of the most central points to begin your adventures in Vienna and has the iconic romanticism I'm sure you've seen in postcards – it really is just as pretty in real life!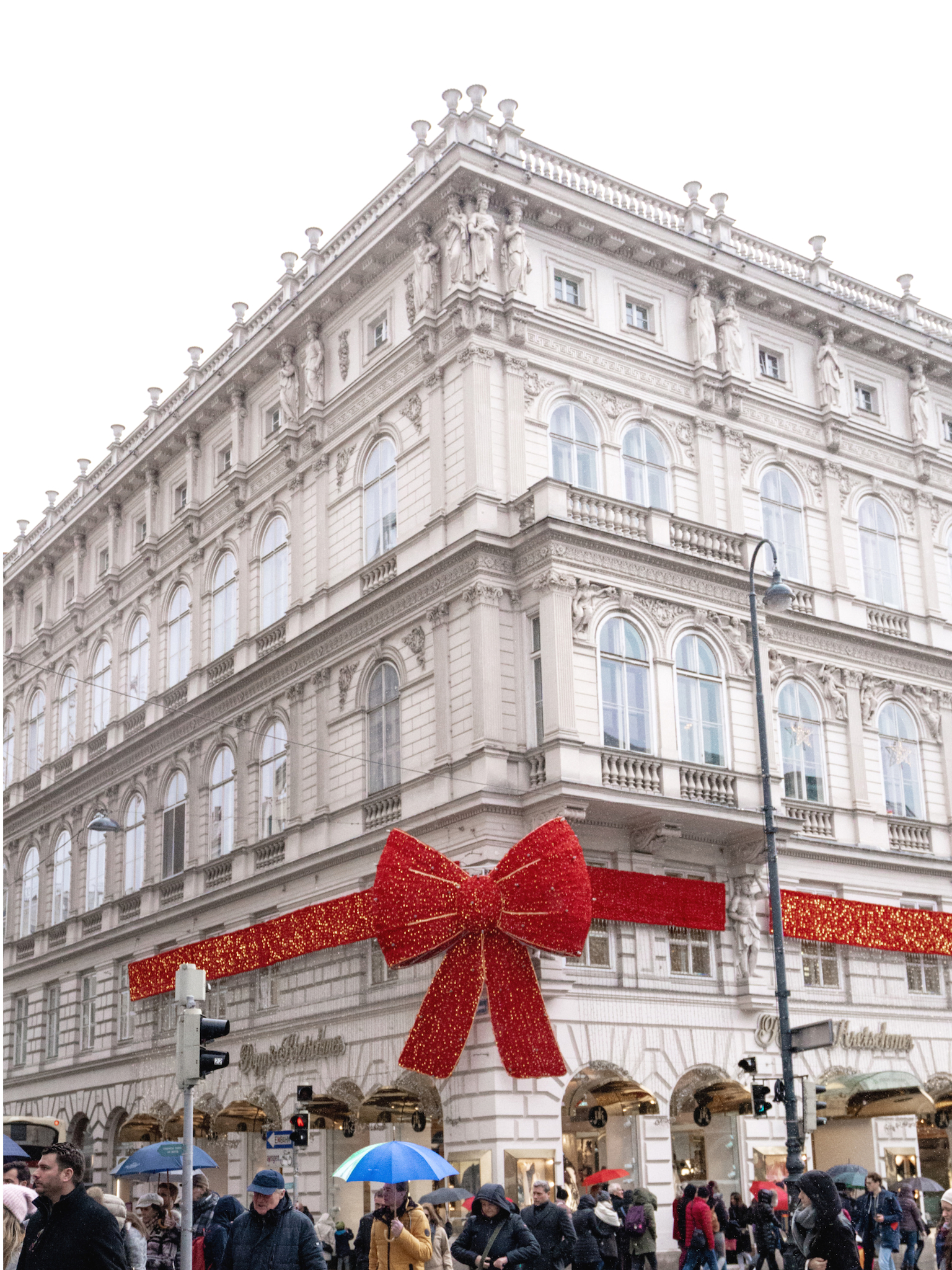 2. Visit the Giant Christmas Bow
Whilst you make your way around the Innere Stadt (1st District) in Vienna there is plenty to see and do and the best way to experience central Vienna is of course on foot so you can take it all in. Located directly opposite the Vienna State Opera House is this iconic building with a giant Christmas bow, which has become a pit stop for visitors to Vienna over recent years.
Opposite the Vienna Opera House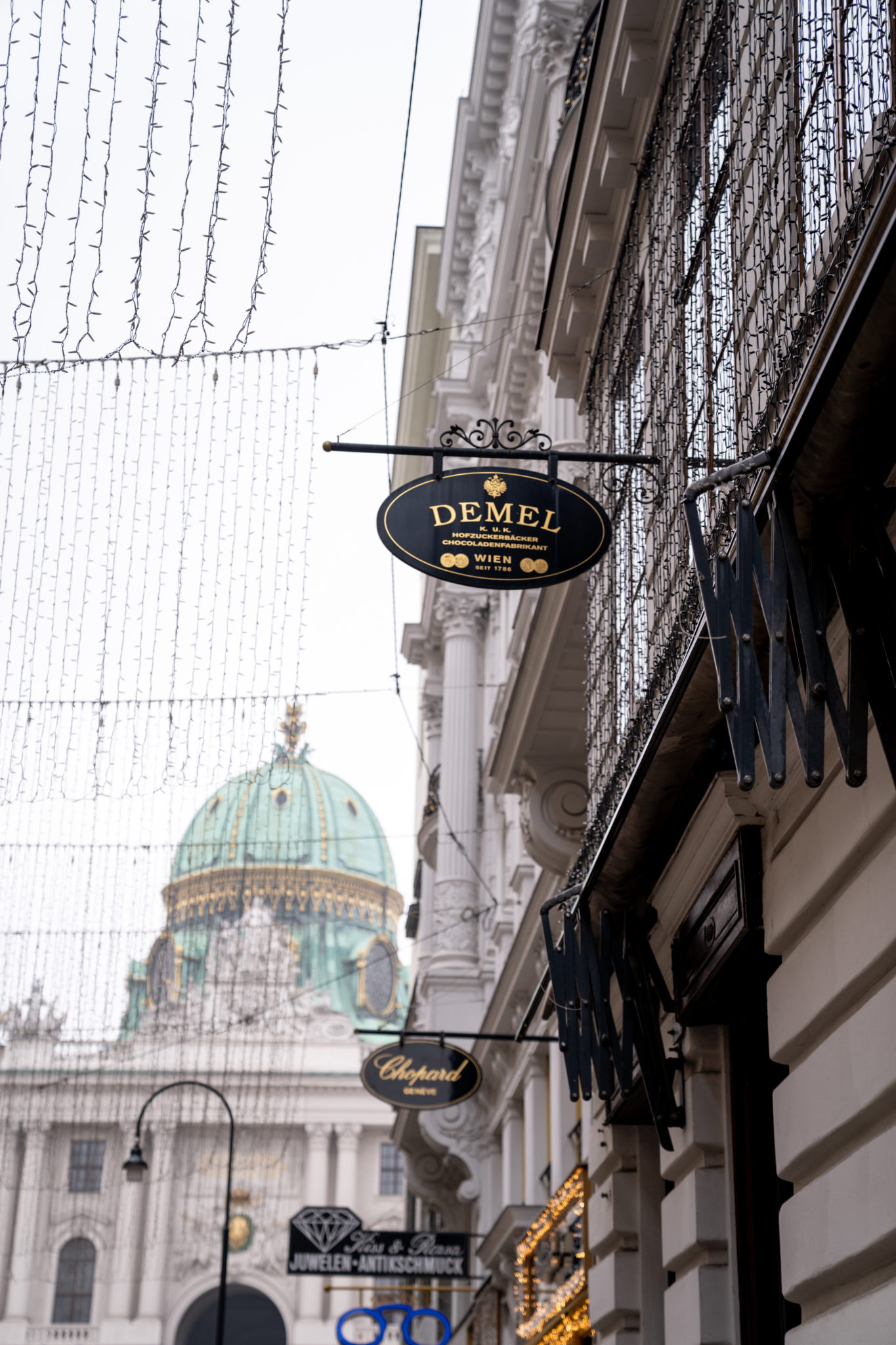 3. Visit Demel Bakery
This 1786 tea salon has built a name for itself as one of the finest tea houses in Vienna. They serve specialty cakes, tea, coffee, and a limited cafe style menu. This is a great place to make a pit stop during your Christmas shopping (there is upstairs seating) or to grab a few pastries to go for Christmas day. For something local, try the famous Sachertorte (the origins of which are contested between Demel and Cafe Sacher).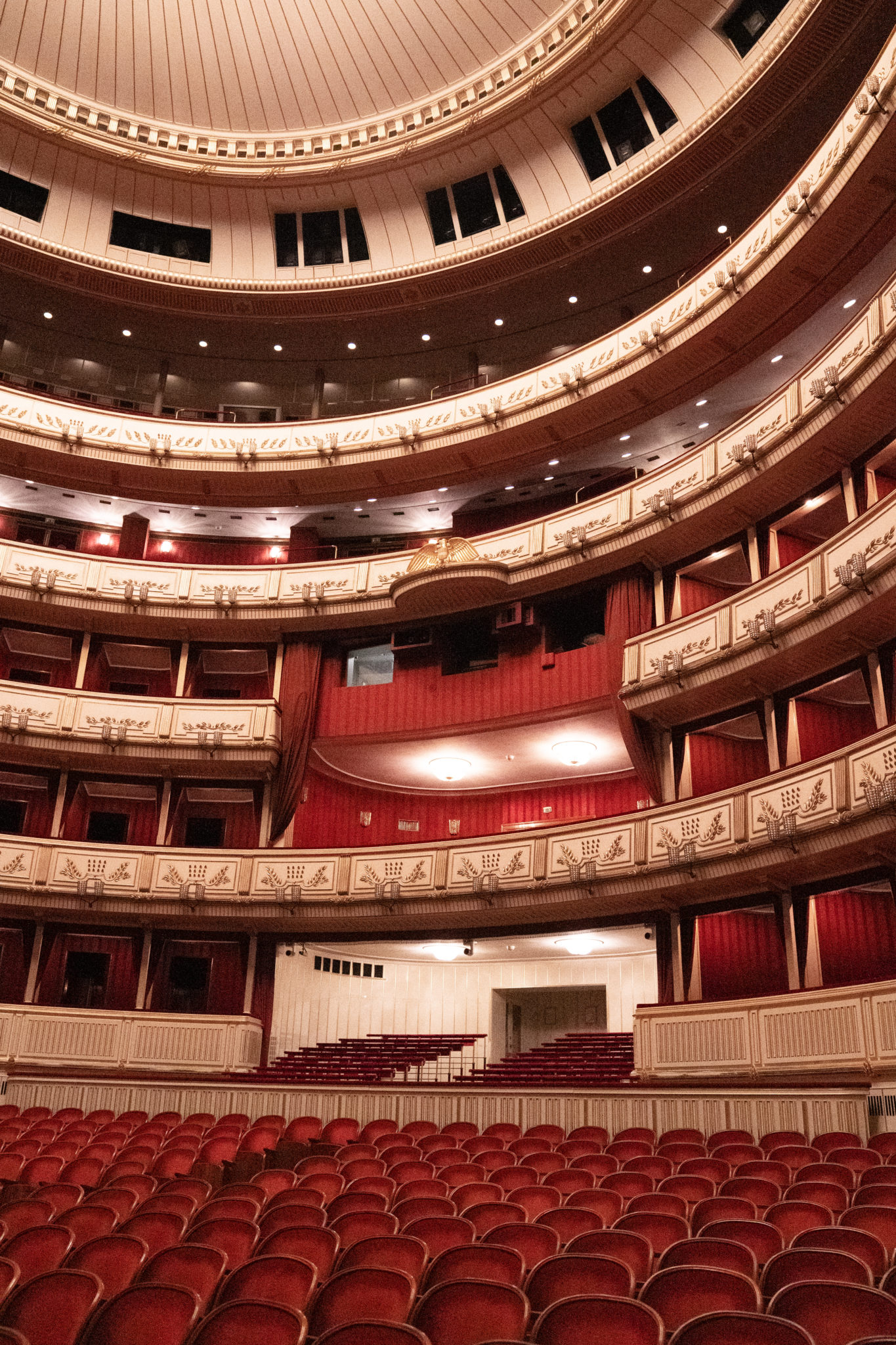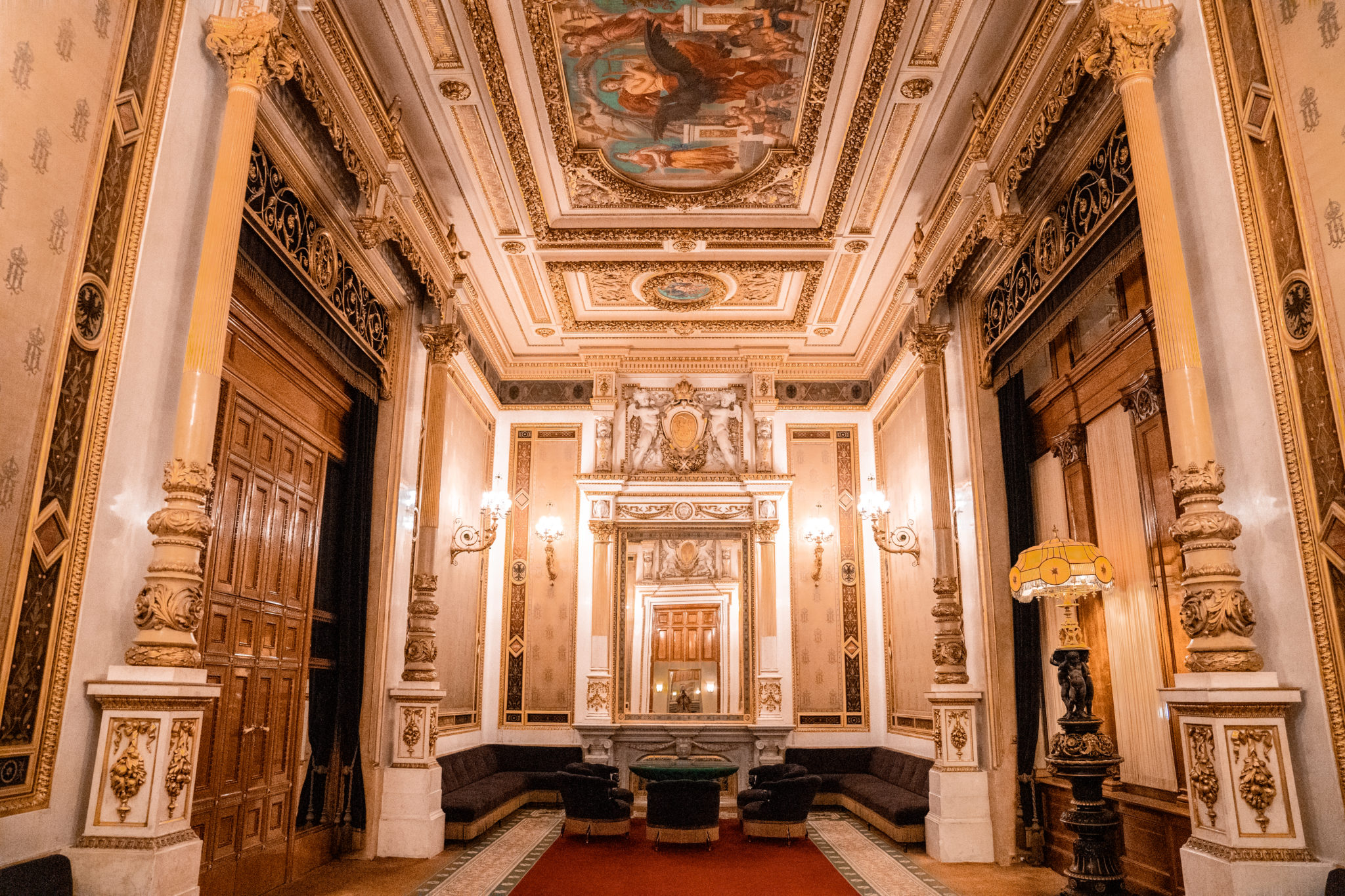 4. Step Inside the Vienna State Opera House
Still within the Innere Stadt, be sure to make your way to the Vienna State Opera House for a behind the scenes tour – priced at a fair 9€ and available on the hour (check the website for an update of tour times as they vary depending on performances). The tour will take you to many of the opera's rooms including a backstage tour pending availability and you can ask as many questions as you like to learn the history of one of Europe's most celebrated opera houses.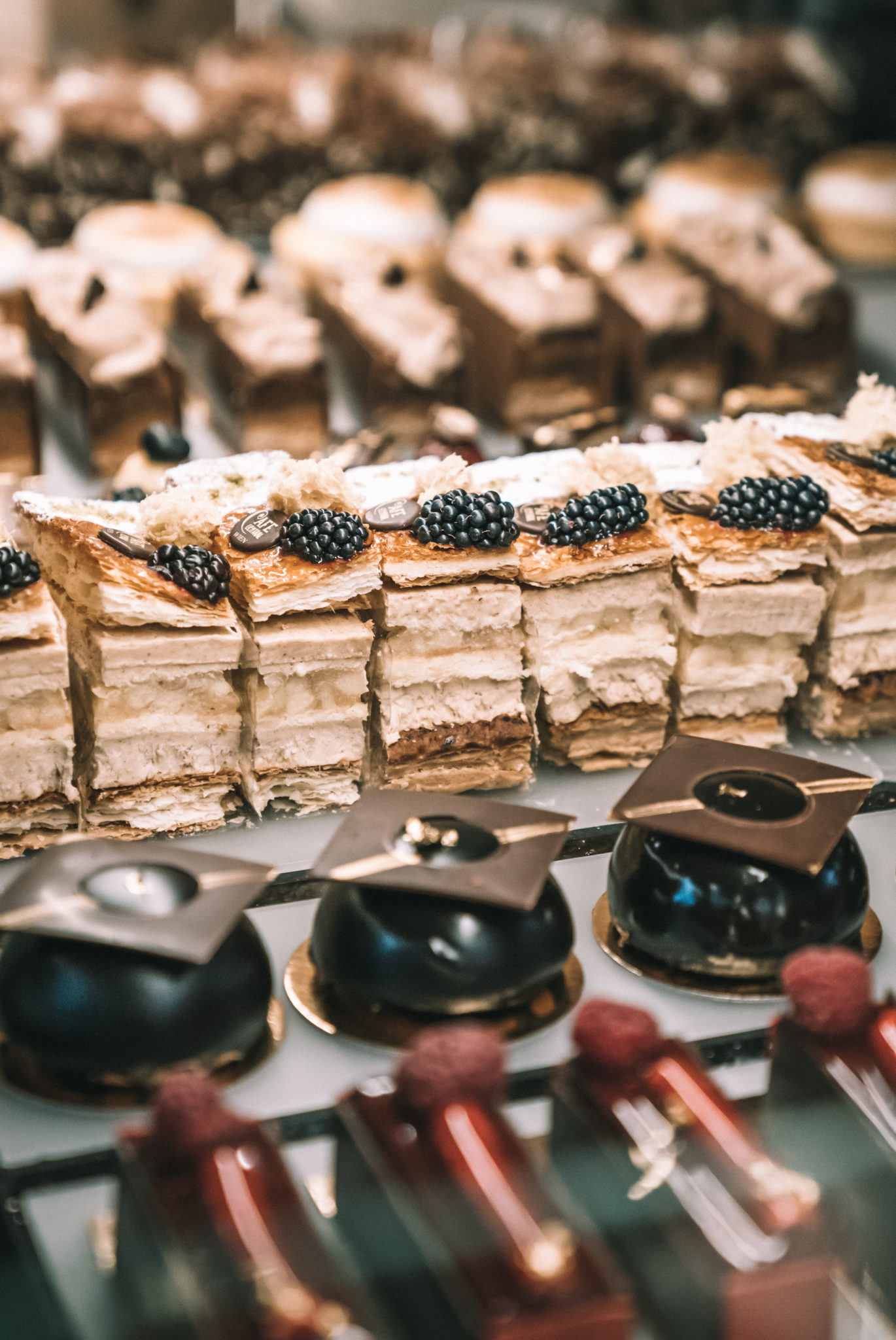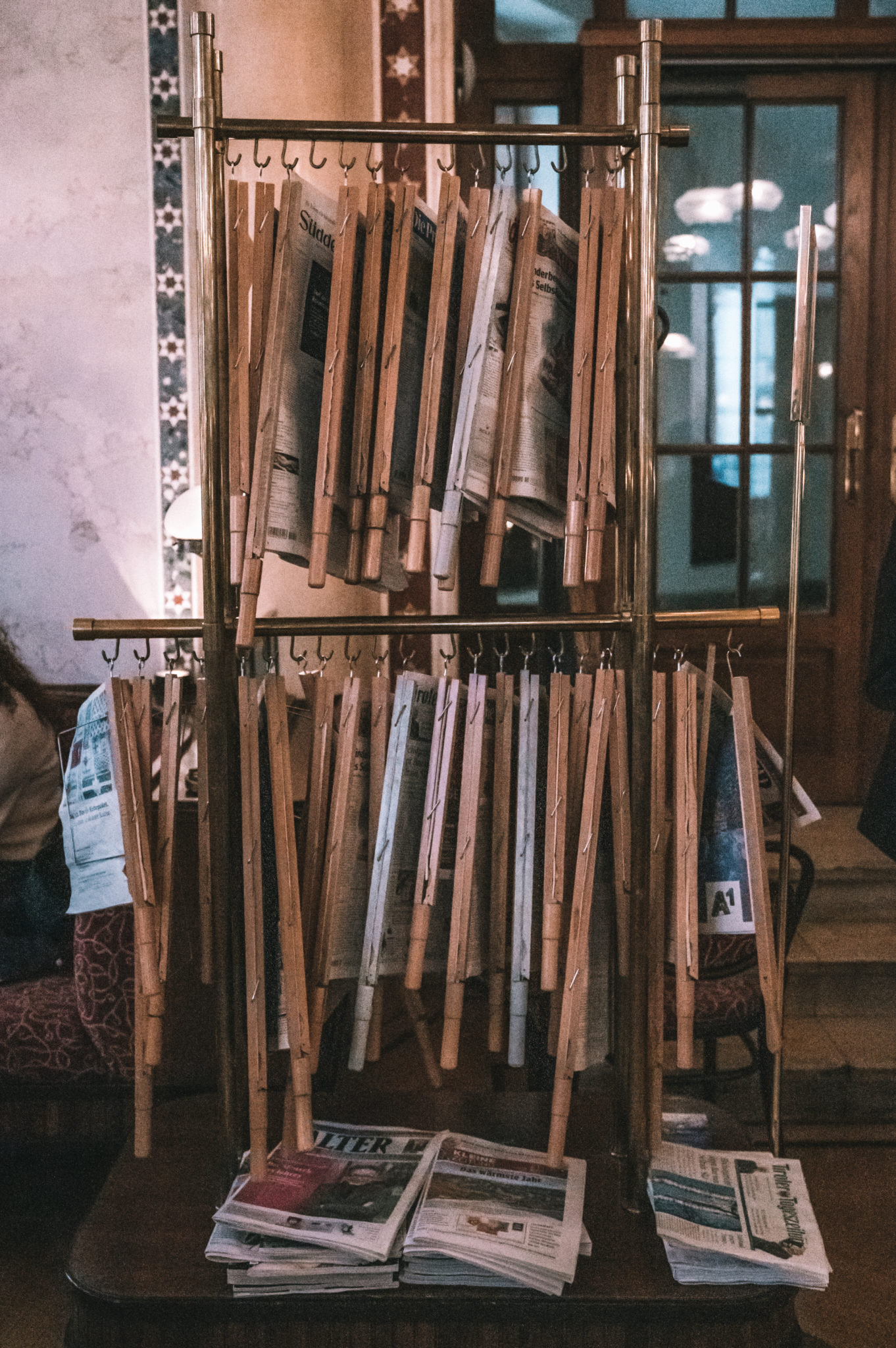 5. Visit Cafe Central
Coffee house culture has a huge legacy in Vienna to this day and there is no single cafe more famous (and thus no longer line you will wait in) than Cafe Central. Although touristy, a visit once to this famous institution is mandatory for any first time visitor to Vienna and you'd be surprised at how great the cakes are despite the main customer base being out-of-towners!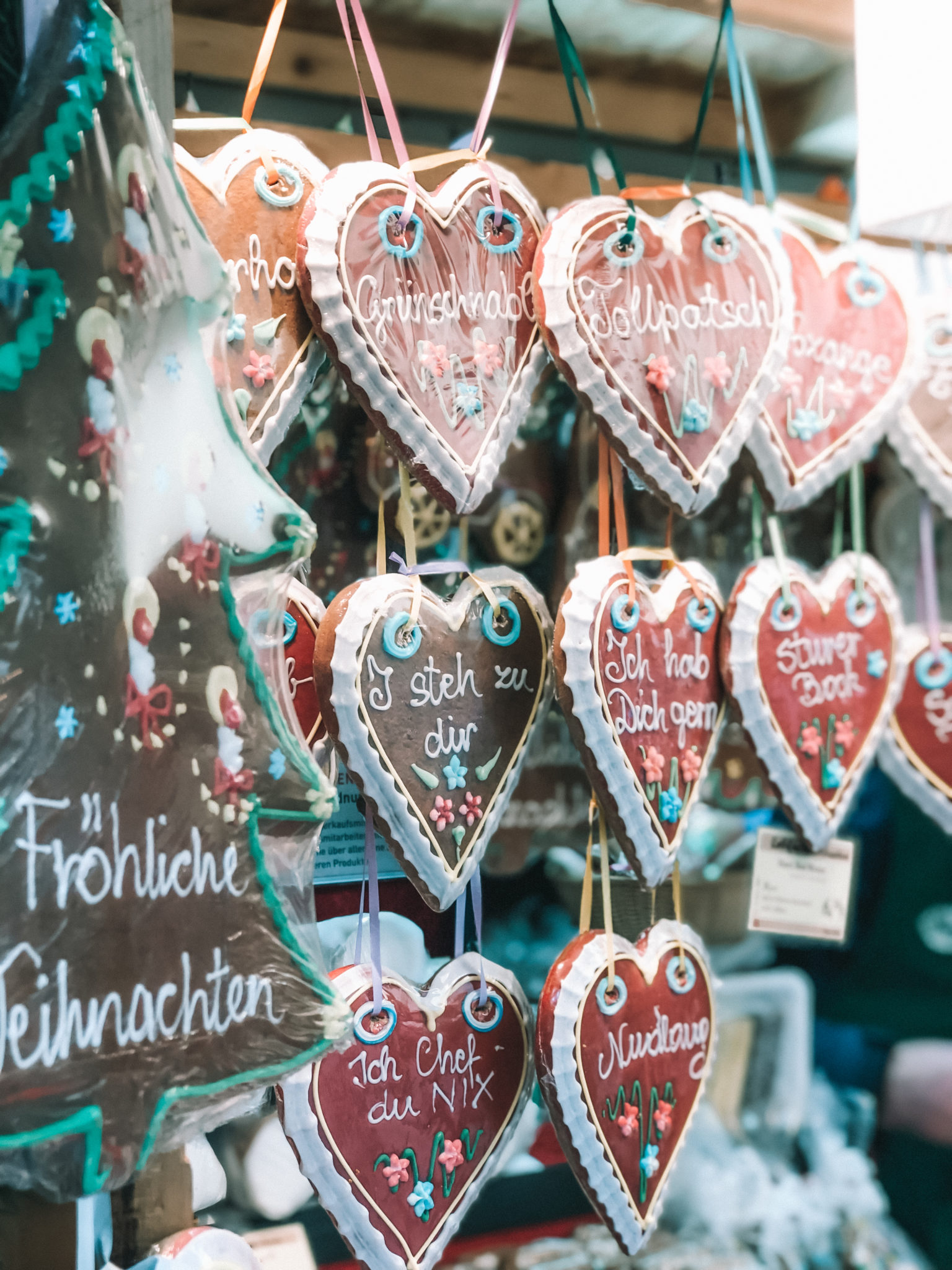 6. Visit a Traditional Christmas Market
Vienna is an absolute mecca for Christmas traditions and it all begins with the famous Christmas markets that draw in thousands of visitors to Vienna year after year. There are a handful of major Christmas markets around the city and also small pop-ups of stalls in every direction so be prepared to be spoiled for choice!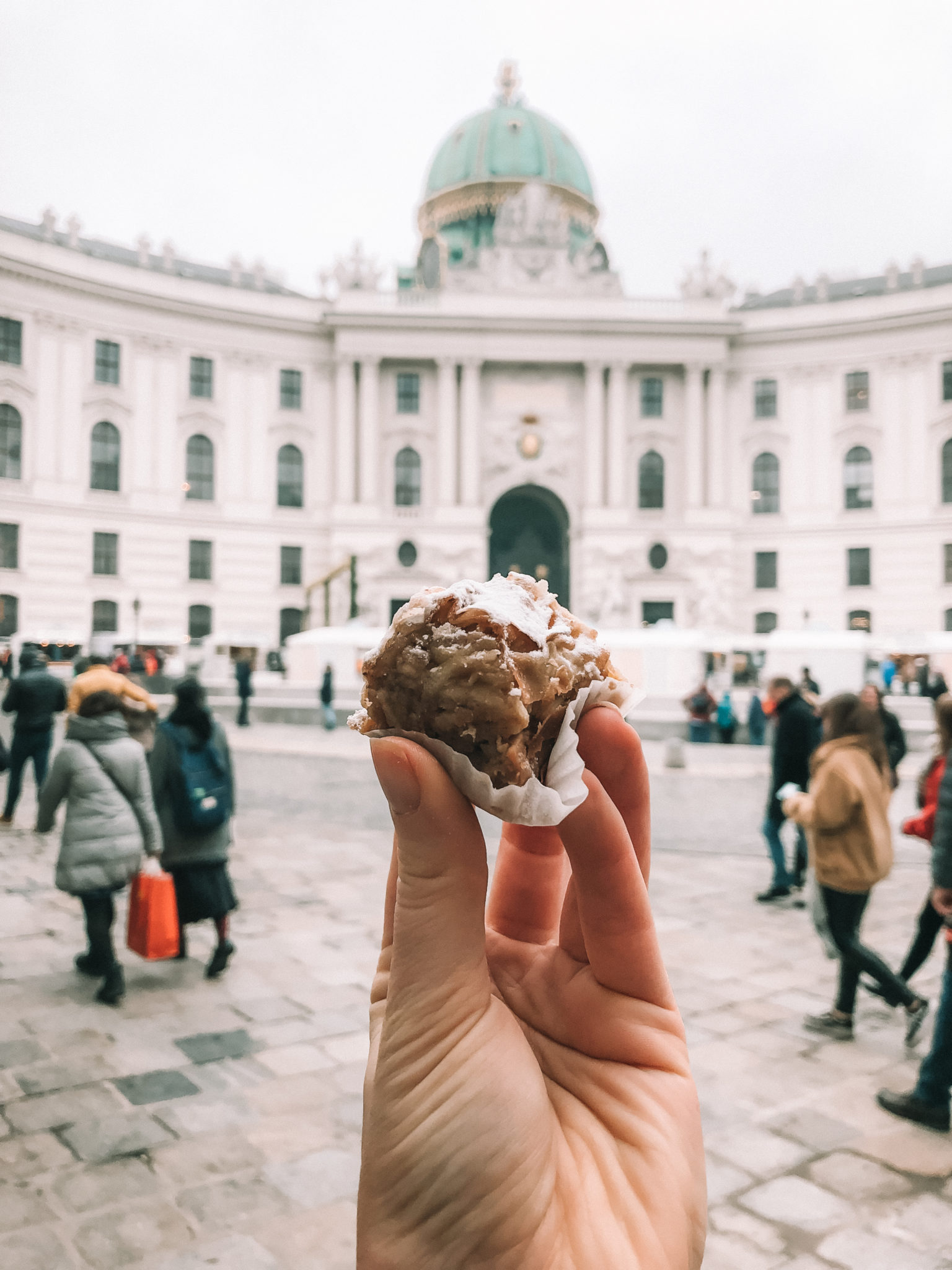 7. Try Traditional Apple Strudel
Austria is renowned for its' hearty winter cuisine and even the desserts are based around those cold winters and staying warm! Apple strudel is the most popular Austrian dessert and can be found on almost any menu, however if you're not much of a sweets person you can pick up a miniature apple strudel at Demel (near the Hofburg Palace) and sample a bite size strudel.
Demel: Kohlmarkt 14, 1010 Wien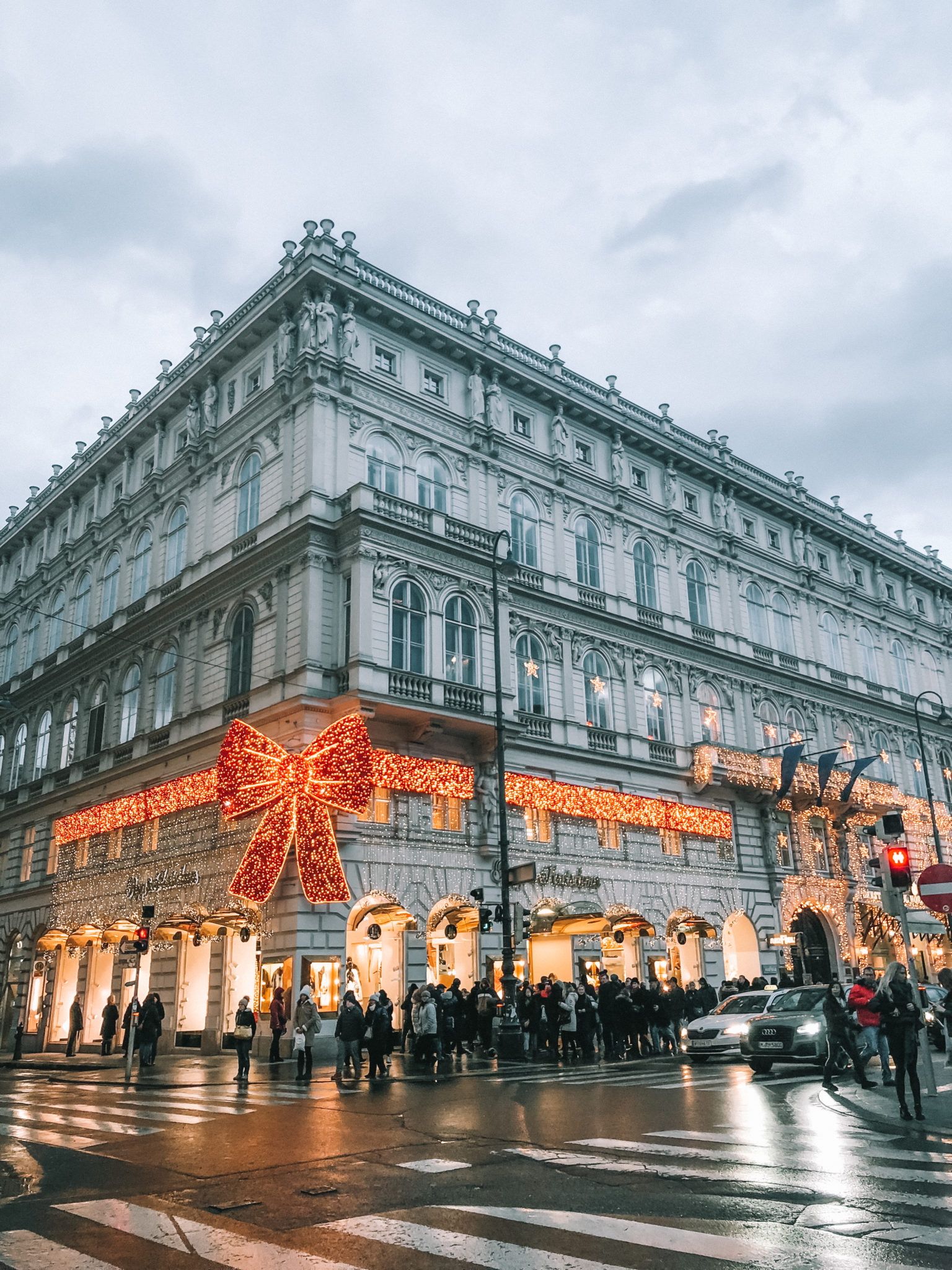 8. Explore Vienna by Night
As beautiful as Vienna is by day, it is even more magical by night. The city of Vienna comes to life at Christmas and this is especially true when blue hour hits and the city lights up in all of its festivity.
9. Visit the traditional coffee house Cafe Schwarzenberg
There are many coffee houses to visit during your time in Vienna but if I could pick just one, I would recommend you visit Cafe Schwarzenberg as it is less chaotic and just as impressive as its' more popular counterparts (i.e. Cafe Central and Cafe Sacher).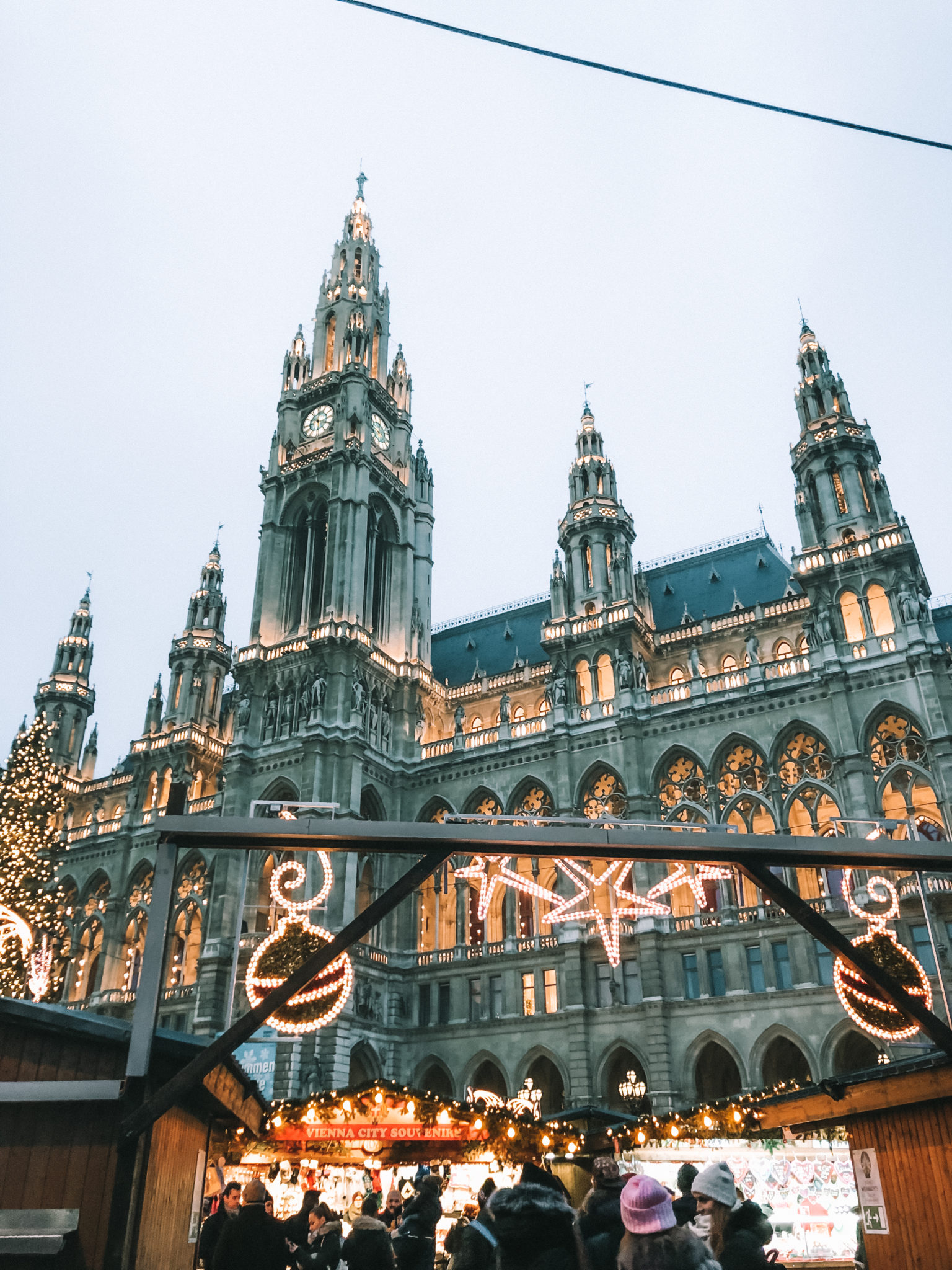 10. Christkindlmarkt at Rathausplatz
If there's just one Christmas market you have to visit whilst in Vienna it is the Christkindlmarkt at Rathausplatz – the largest Christmas market that is ideally located in the 1st District. Because of its' size and central location this is also the most popular Christmas market so be prepared for crowds!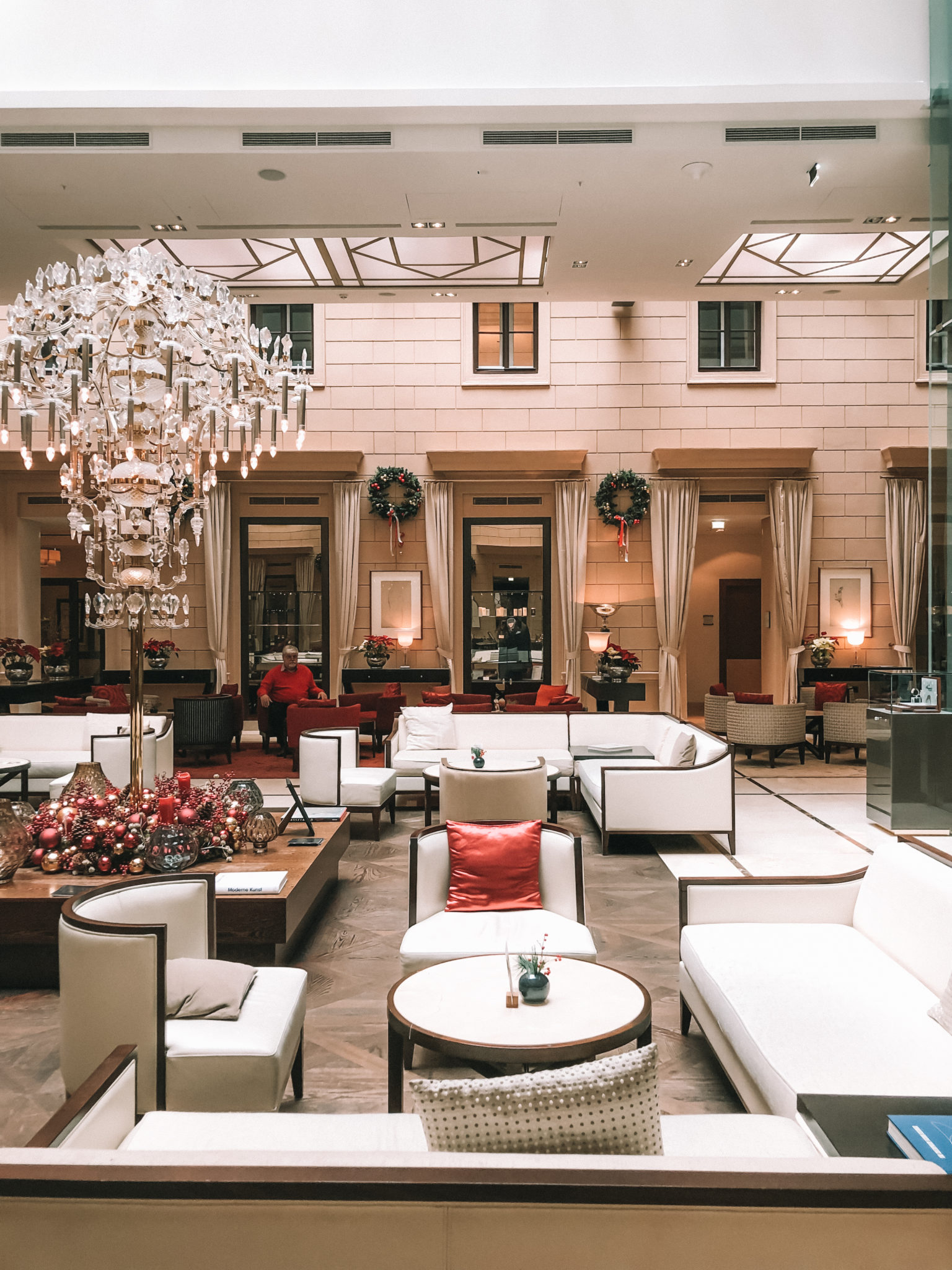 11. Check in to Palais Hansen by Kempinski
If you're looking for a Vienna hotel with a little extra Christmas flare then look no further than the Palais Hansen by Kempinski. Not only do they deck the lobby out with decorations on decorations but the concierge will even find some wrapping paper for you to wrap those last minute gifts and make sure you enjoy your Christmas in Vienna to its full extent.
12. See the city by Horse and Carriage
The horse and carriage "fiakers" in Vienna are just as much a tradition as kaffehäusers or the works of symbolism and impressionism that Austria has become so renowned for. Seeing the city by horse and carriage is a cozy affair and a romantic one at that!
13. Visit the Belvedere Palace
There's much more to the Belvedere than Gustav Klimt's celebrated The Kiss, but if we're honest, it is reason alone for visiting! The Belvedere Museum is a great insight in to Austrian art history and there's much to see and do inside the palace doors – however the gardens themselves are equally as impressive.
Prinz Eugen-Straße 27, 1030 Wien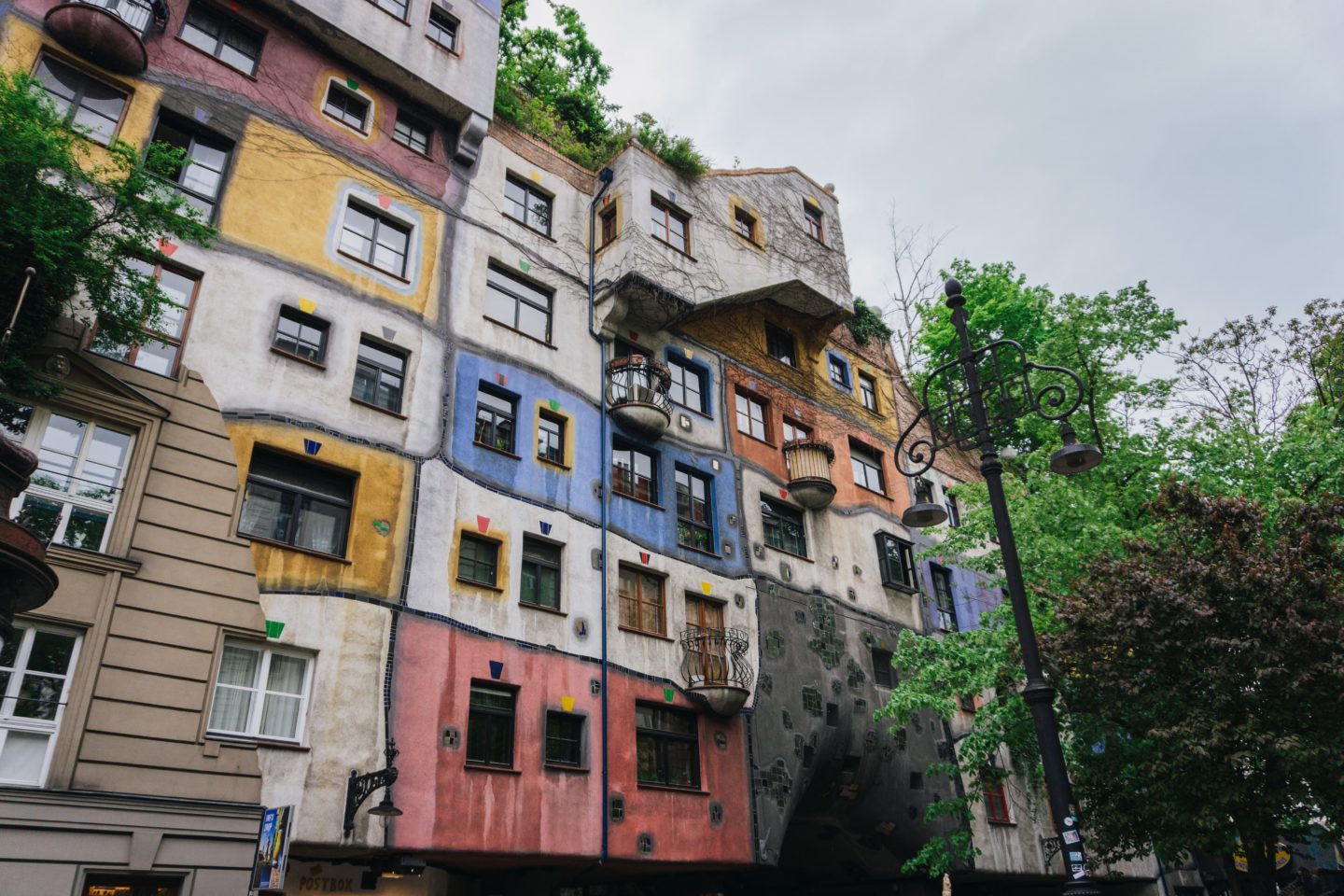 14. Hundertwasserhaus
If you're an art fan and looking for something to tickle your fancy outside of museums, be sure to visit Hundertwasserhaus in the Landstraße district. This is a great insight in to Vienna's modern becomings and the cities' quirkier side.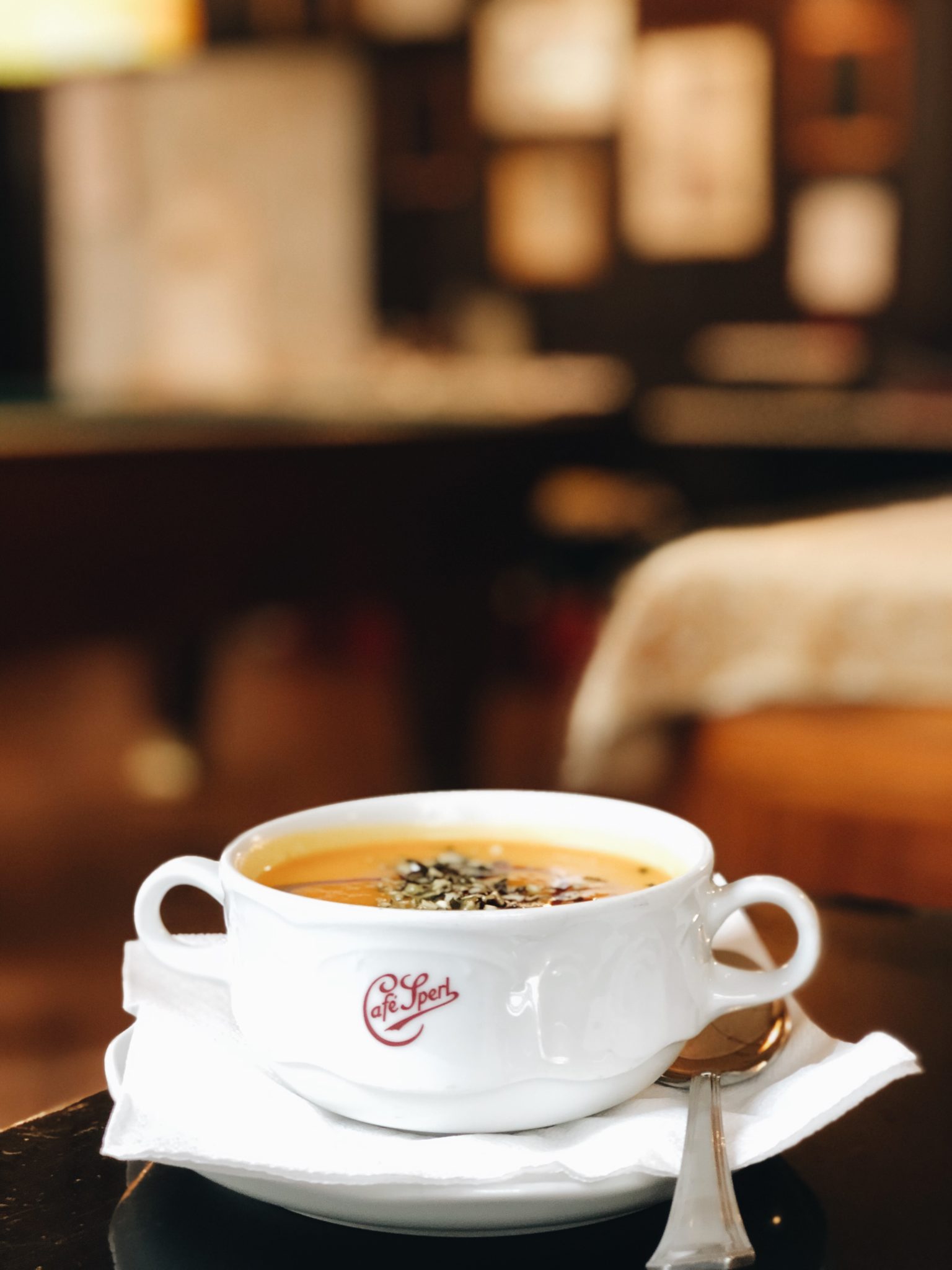 16. Cafe Sperl
Last but not least, you cannot miss a visit to Cafe Sperl and neaby Naschmarkt. This is by far my favourite neighbourhood in town and Cafe Sperl comes in at a close second to Cafe Schwarzenberg for me. They also have a much more extensive lunch menu with more to offer than traditional coffee houses, making it a great pit stop for lunch!
Gumpendorfer Str. 11, 1060 Wien