Of all the cities I have visited in Switzerland, Zurich is my favourite. And although I've never met a Swiss city I didn't like, there's just something extra special about Zurich, which perhaps explains why I visited for the third time on this visit to Europe. So if you're wondering how to spend a day in Zurich, I've got you covered!
But I will start by saying that I have always visited Zurich for at least a couple of nights. Although you can easily see and do everything in Zurich in just one day, it is the kind of city that rewards you for slowing down. From enjoying a hot chocolate in the freezing cold air during winter, to spending summer days on the lake, there really are so many things to see and do to fill a few days in Zurich.
However as this is a one-day guide to Zurich, I'll keep it brief and cover the essentials only. Here goes nothing!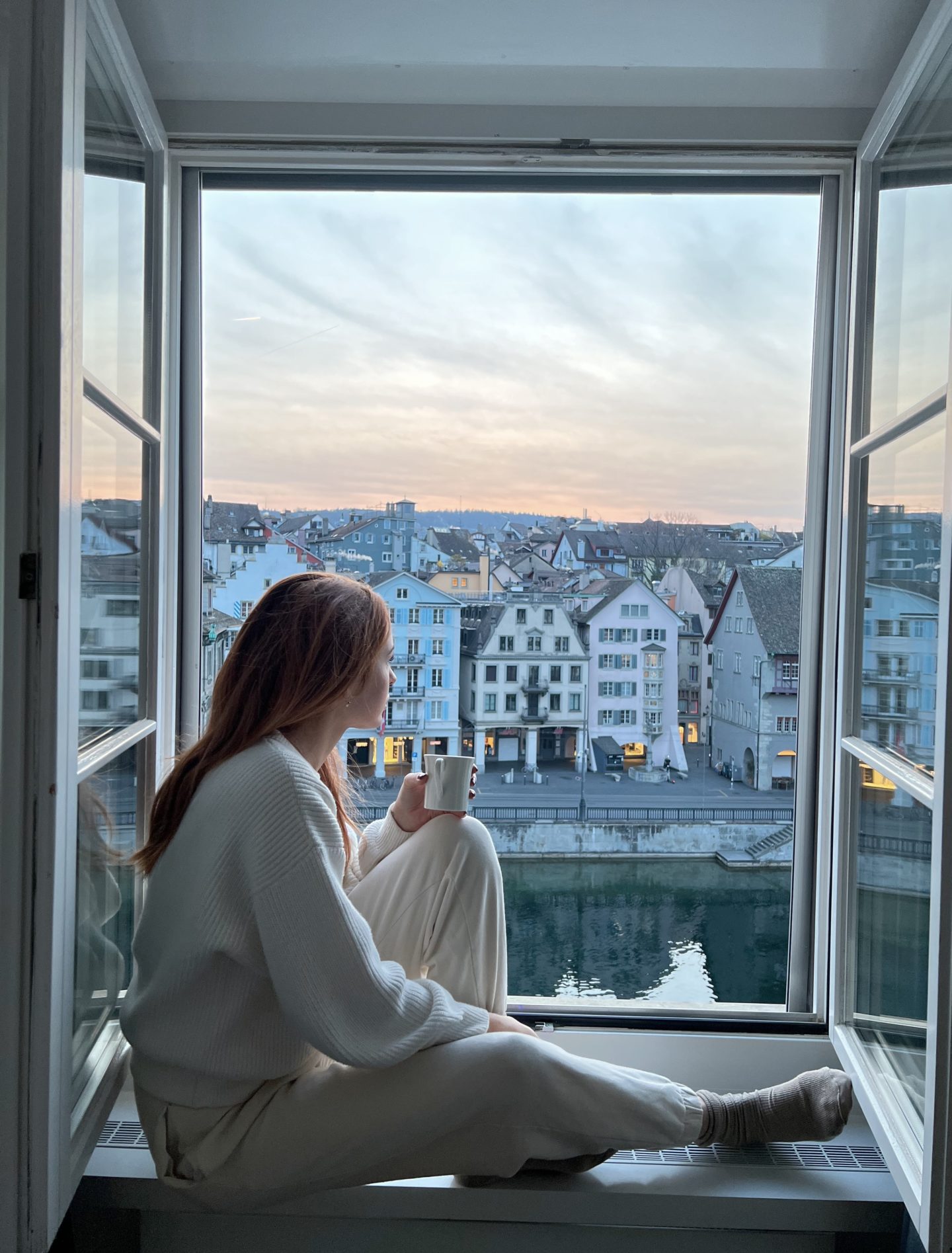 A brief introduction to Zurich
I'll start with a quick introduction to Zurich because if you are visiting Switzerland for the first time, you might be tossing up between a few different Swiss cities to visit. For me, Zurich is the city to visit in Switzerland. In fact, this will be my third time in Zurich!
For starters, Zurich is very well connected to ski towns like St Moritz and Arosa, so it is a great destination to fly into (and also very well connected with international airlines). But it isn't just a stopover city – Zurich is, in many ways, the main event!
There's so much charm in this city that you can easily spend a few days here, exploring the cobblestone alleys of the Old Town and slowing down to sip on a hot chocolate in the crisp winter air. I would certainly recommend at least one full day to see the highlights (with a one night stay), but for me, the best amount of time to spend here is at least two nights, three if you can. It's the kind of city you won't want to leave!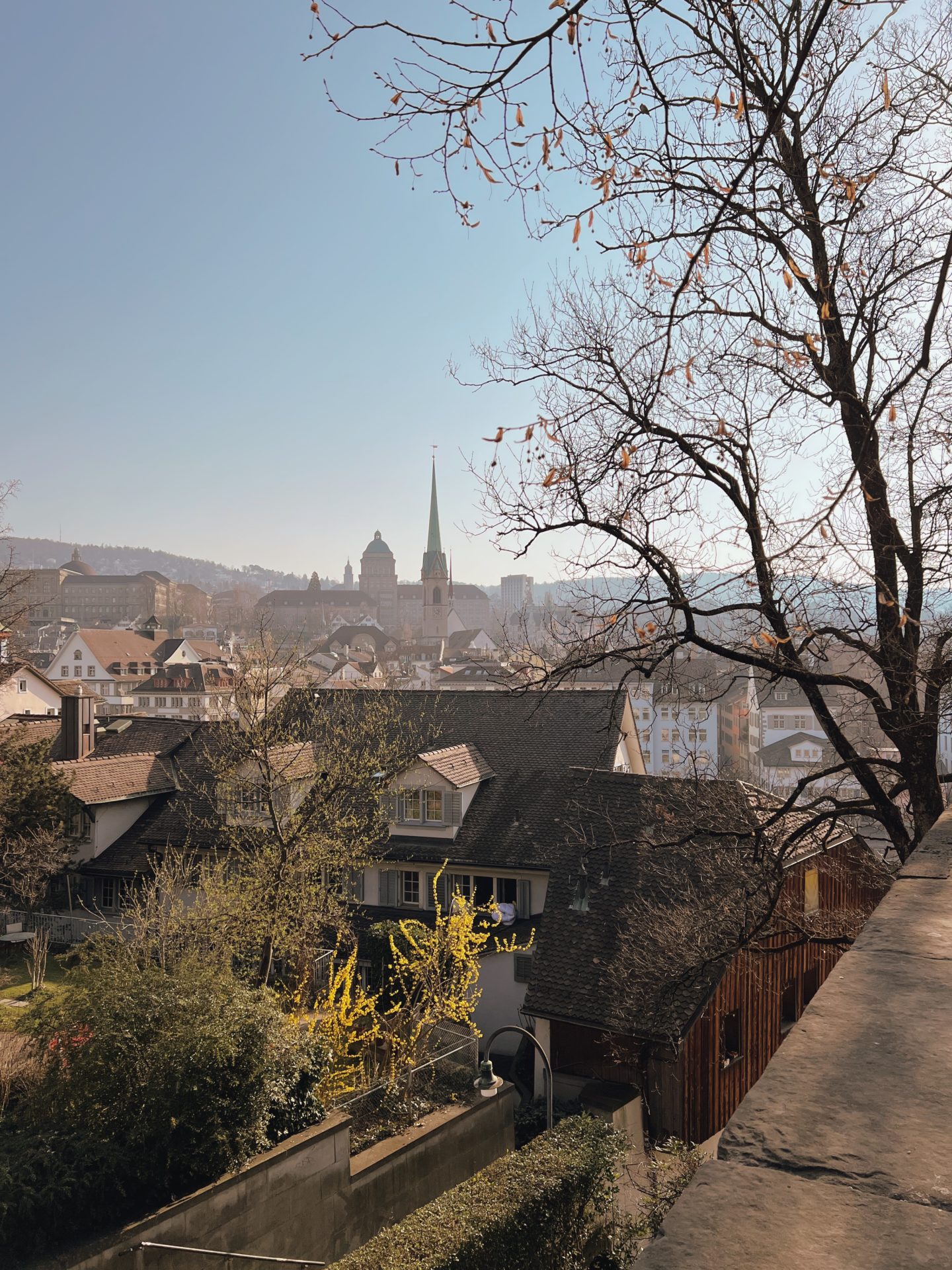 1. Take in the views from Lindenhof
We'll start with the most popular place to visit in Zurich that has panoramic views over the city – Lindenhof Hill. This hill is centrally located in the heart of town and offers views over to the Grossmunster and Old Town, but also stretches much farther. It is most beautiful at sunrise or sunset, for that soft glow.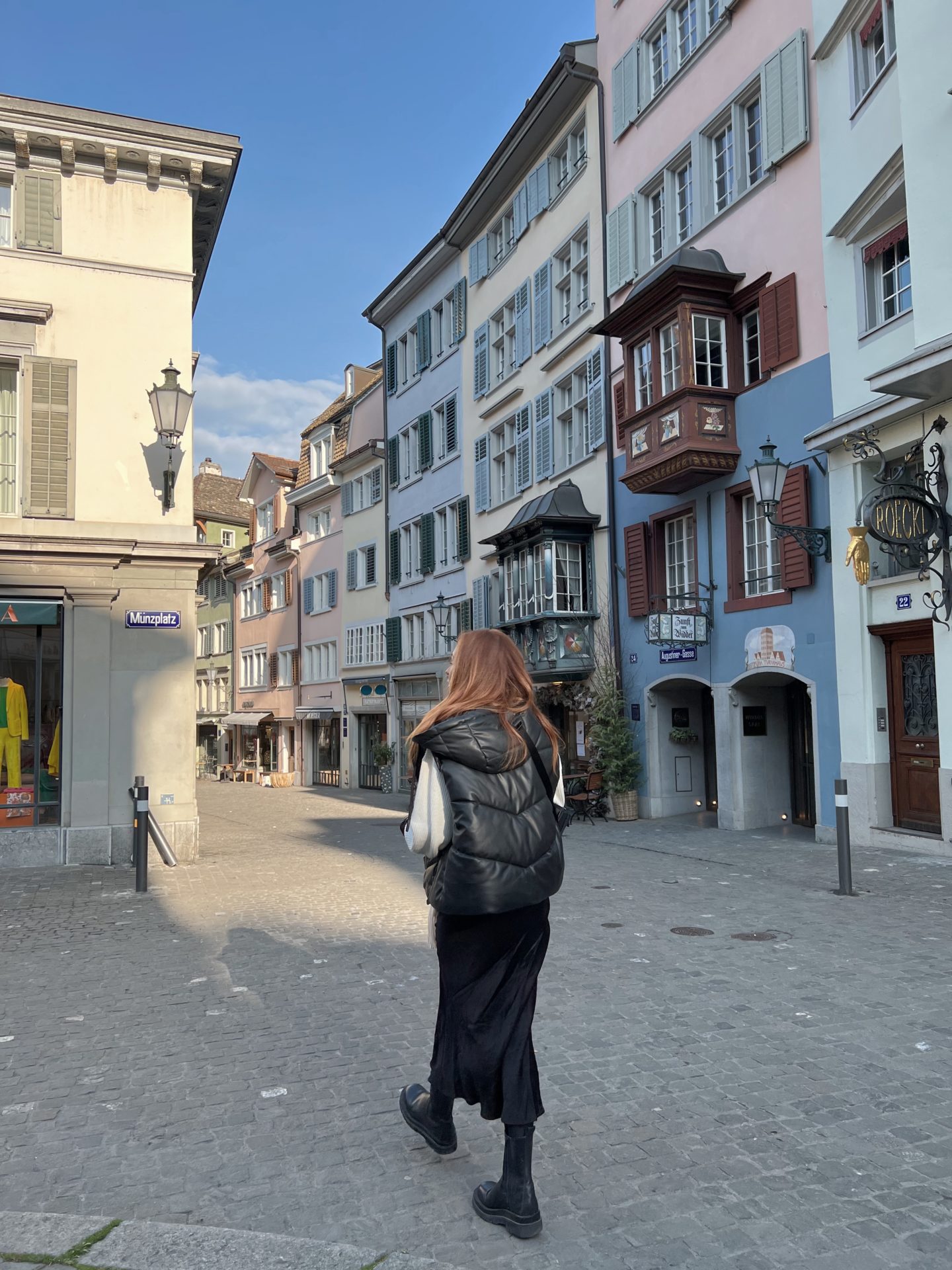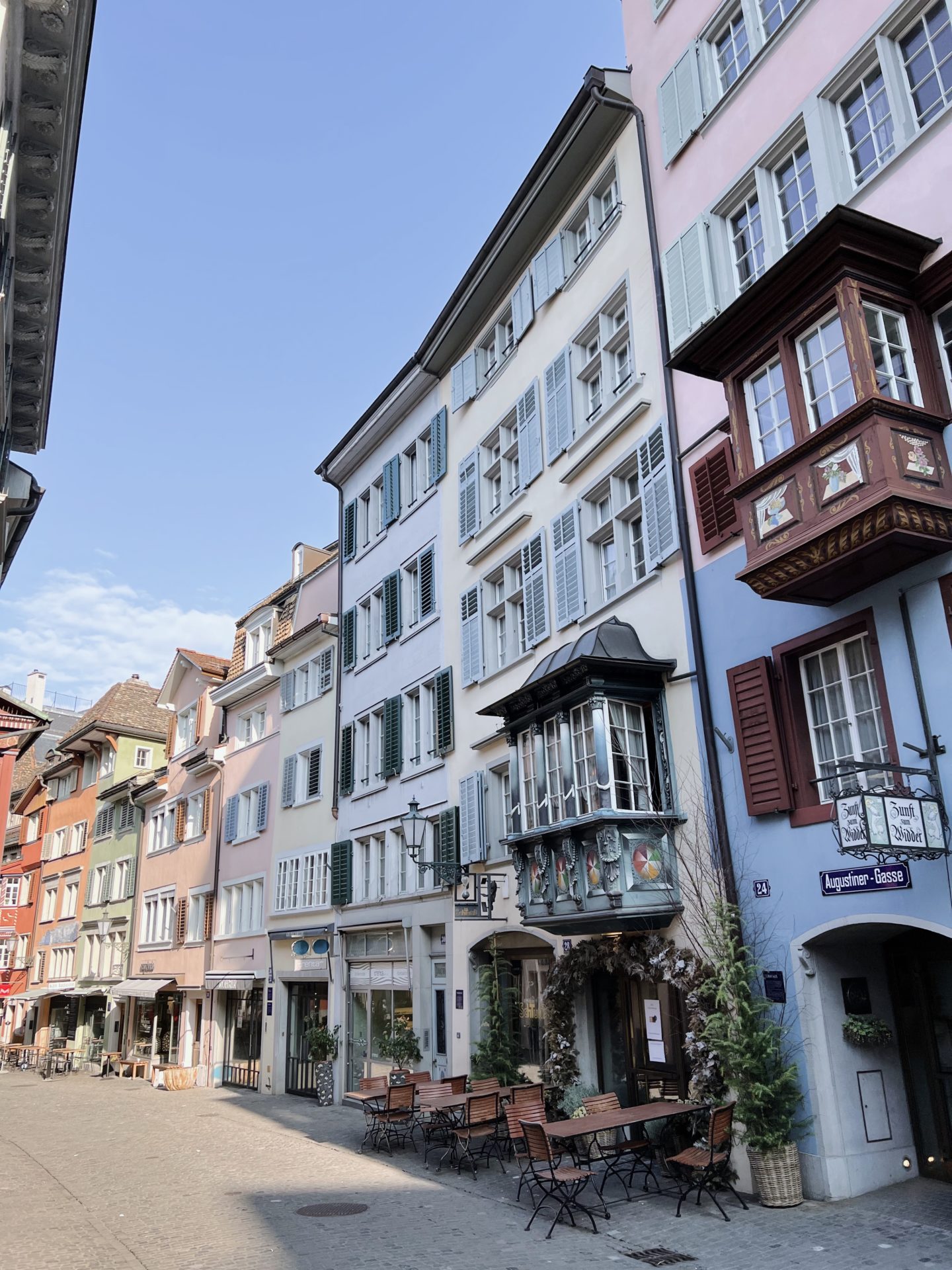 2. Walk along Augustinergasse
Very nearby you will find Augustinergasse, the beautiful old shopping street that you might have already seen in photos of Zurich. This street is located in the heart of Zurich and is home to a handful of cute cafes and restaurants, but the real beauty is just to walk through it. If you are an early bird like me, be sure to take a walk here at sunrise as you will likely enjoy the street all to yourself.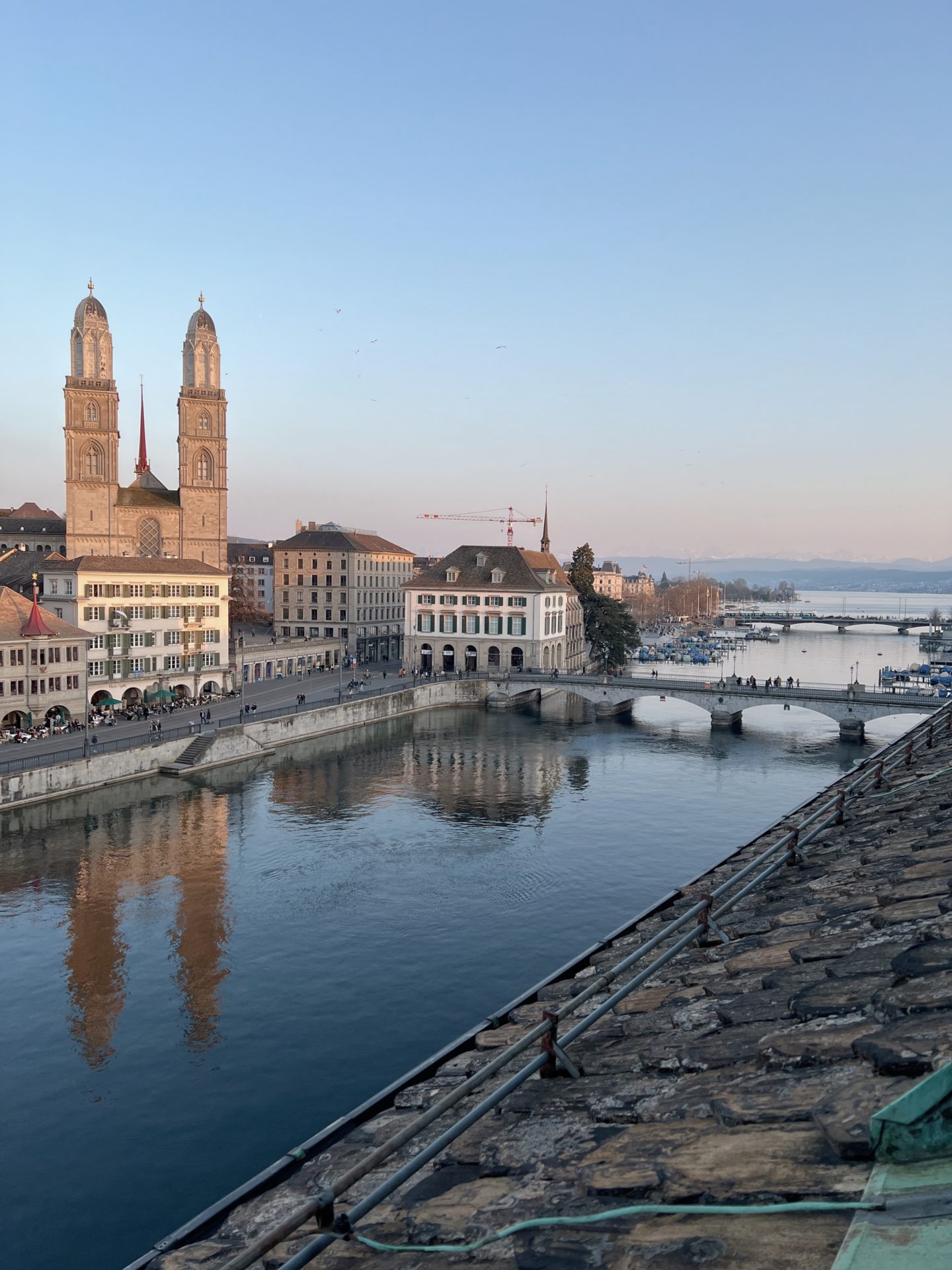 3. Admire the Grossmünster
The Grossmünster is a Romanesque-style Protestant church in the heart of the city and one of Zurich's main landmarks. The two bell towers stretch high toward the sky and during gold hour, the church becomes a vibrant golden colour and looks magical in photos. The best views are from the water, or if you find yourself staying at the Storchen Hotel, you'll get the same great view from your room window!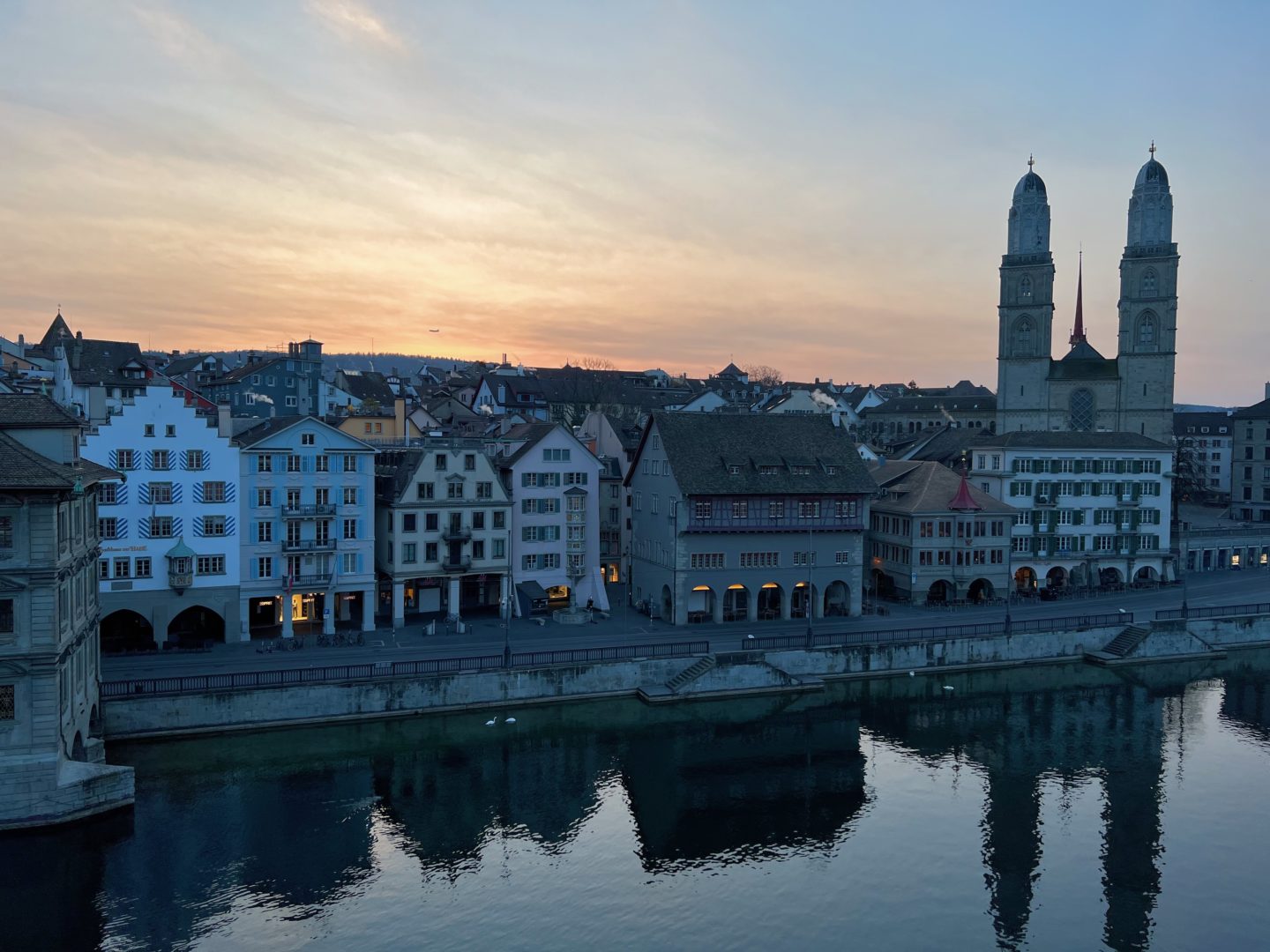 4. Watch the sun set along the Limmatquai
While you're here, be sure to stay for sunset on the Limmatquai. This is my favourite place to be at sunset, especially if you can snag a spot along the waterfront stairs (but just beware of the cheeky swans that will try and get food off you!)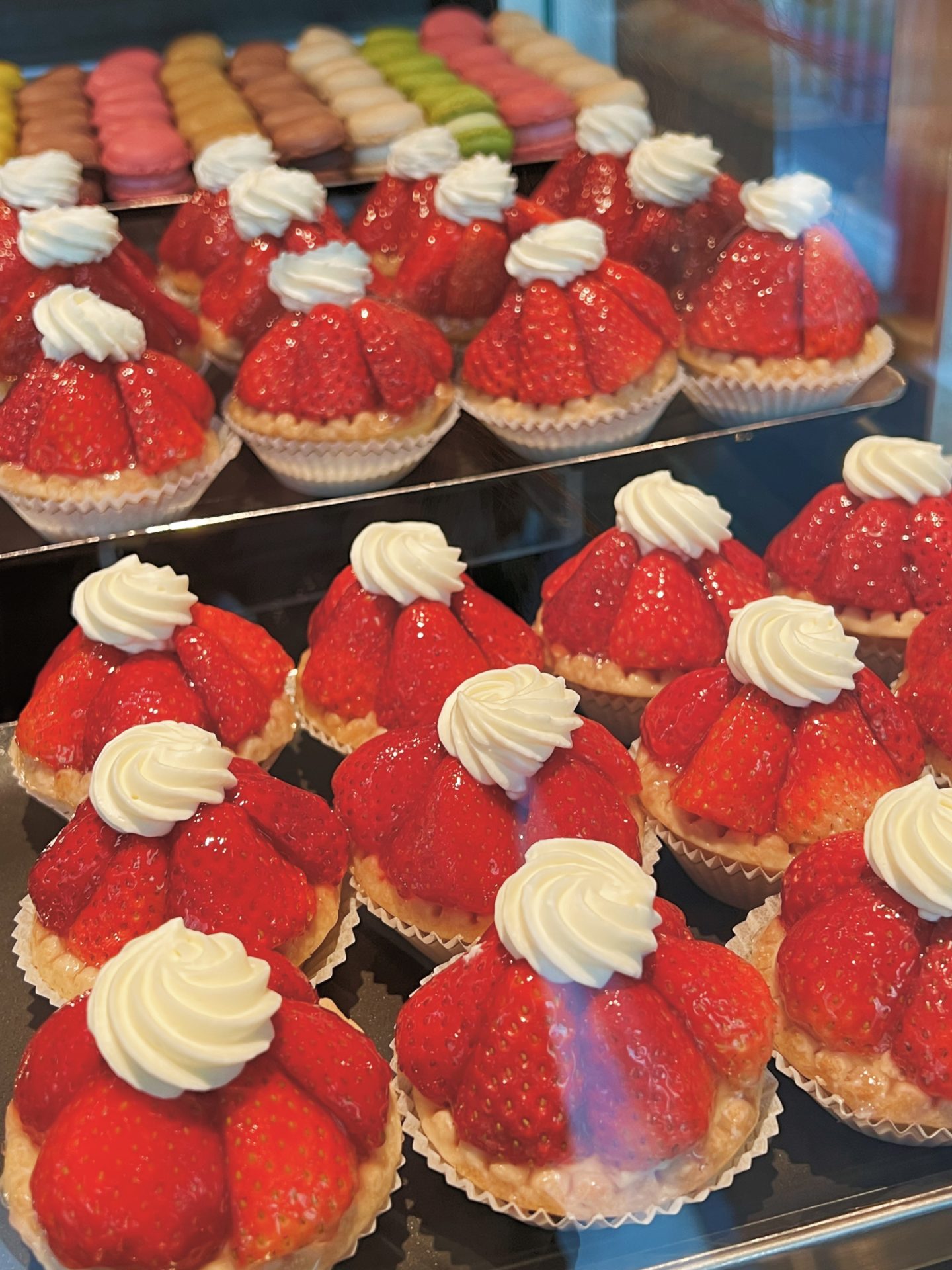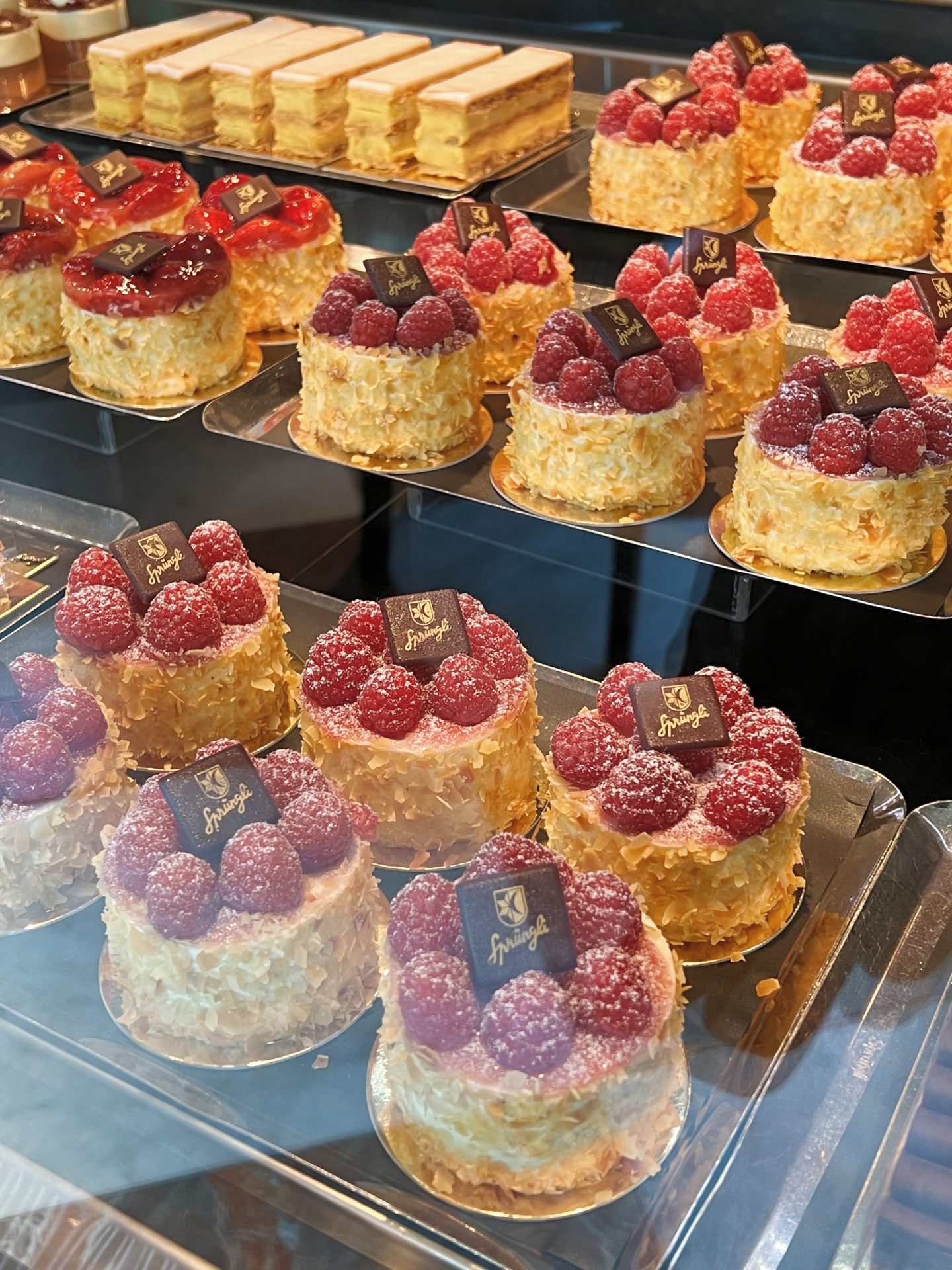 5. Drink a hot chocolate at Sprungli
There are a handful of options when it comes to finding the best hot chocolate in Zurich. And believe me, I know because I've tried them all! But if you ask me, the best hot chocolate in the city and a real experience in Zurich, is to be had at Sprungli. There are a number of outlets throughout the city. You'll also find a great hot chocolate at 1842 Confisserie and out the front of the Storchen Hotel.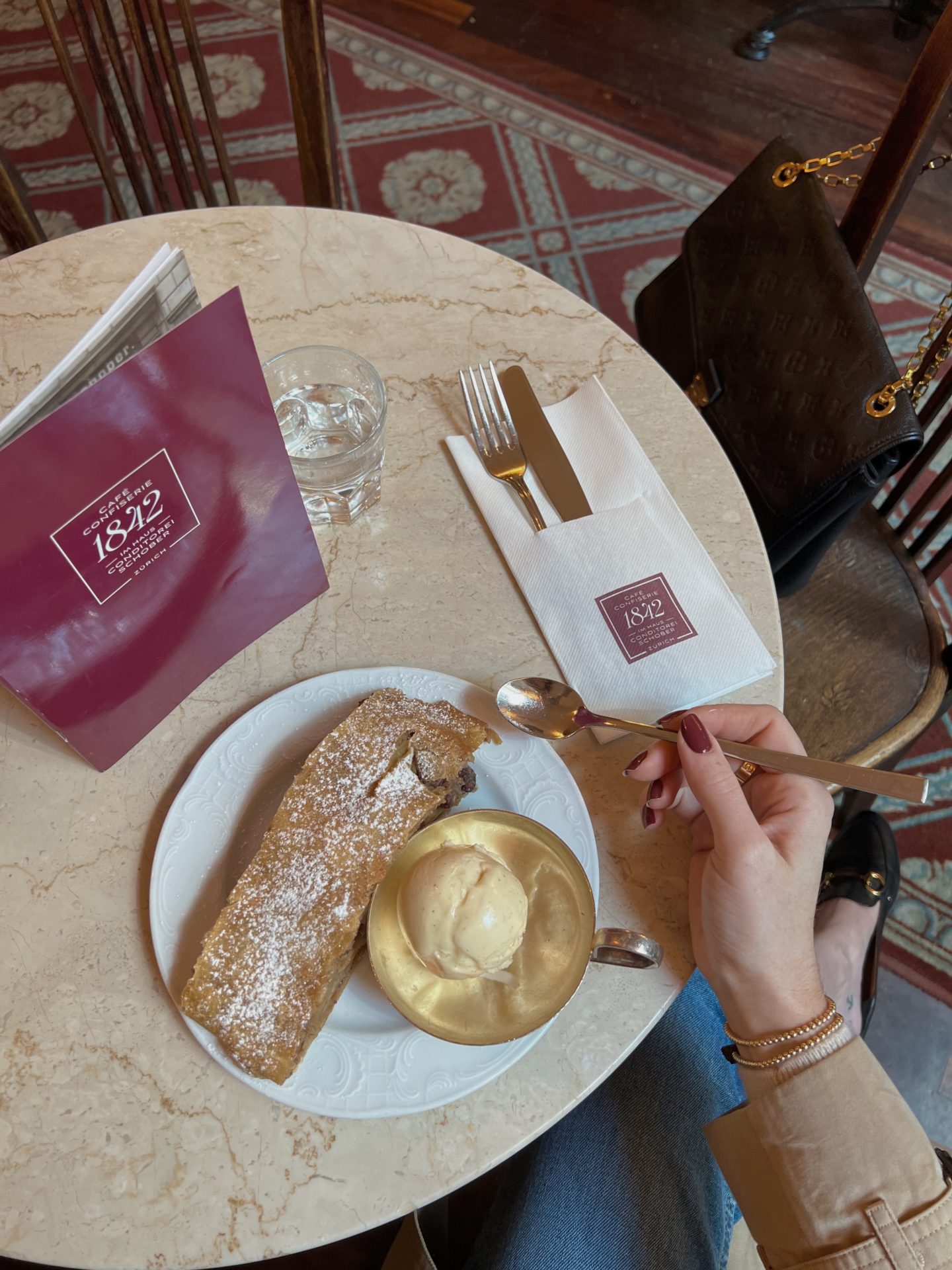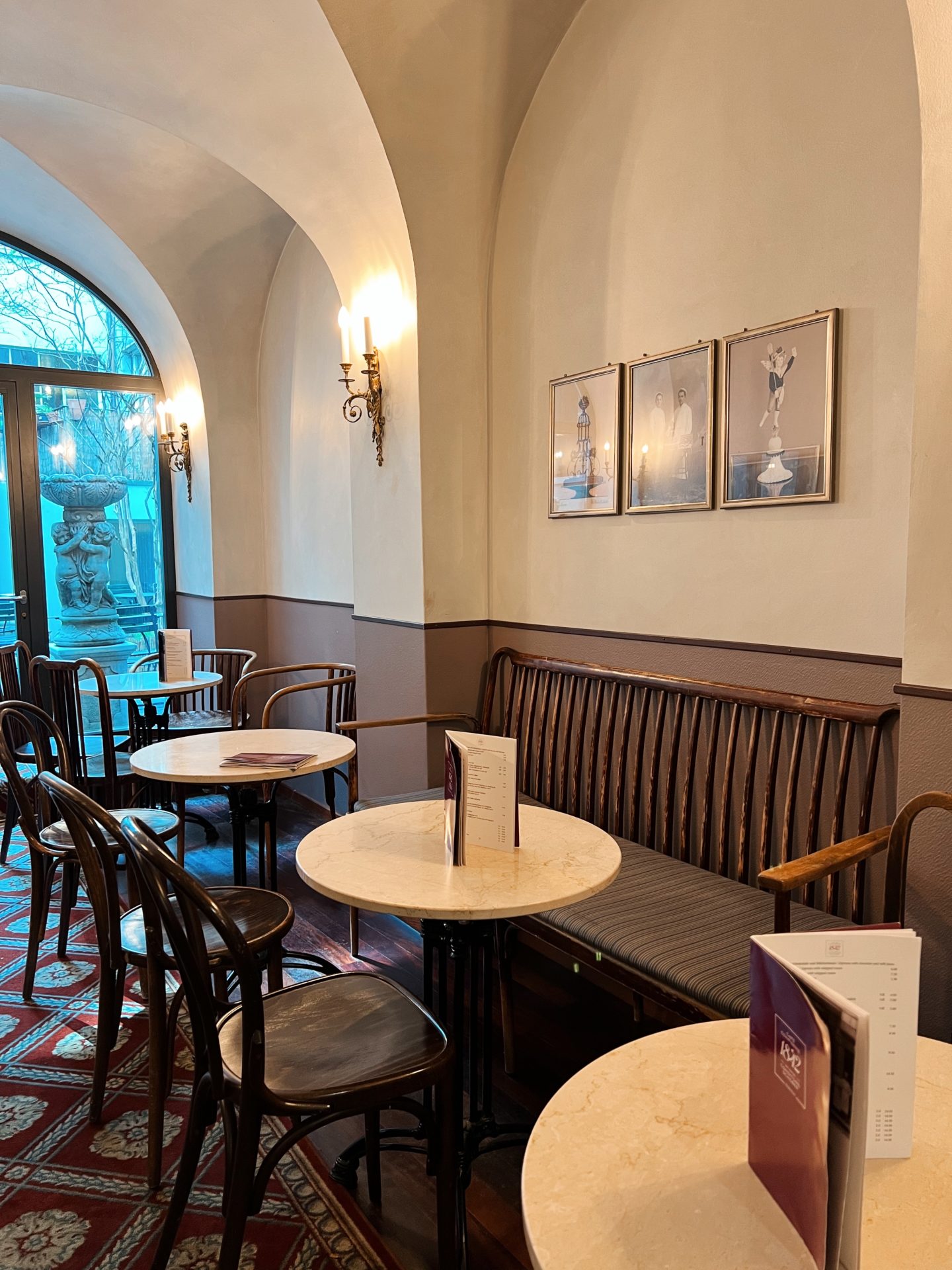 6. Eat a traditional Apple Strudel at 1842 Confisserie
On the topic of things to eat and drink in Zurich, you might fancy an apple strudel if you're craving something sweet. This is in fact an Austrian dish, but due to the geographical proximity you'll find apple strudel often features on the dessert menu. So in light of that, I embarked on a mission of sorts to discover the best apple strudel in Zurich. And while many praise 1842 Confisserie for having the best hot chocolate in town (to which I agree, it is very good), I think their apple strudel is even more noteworthy.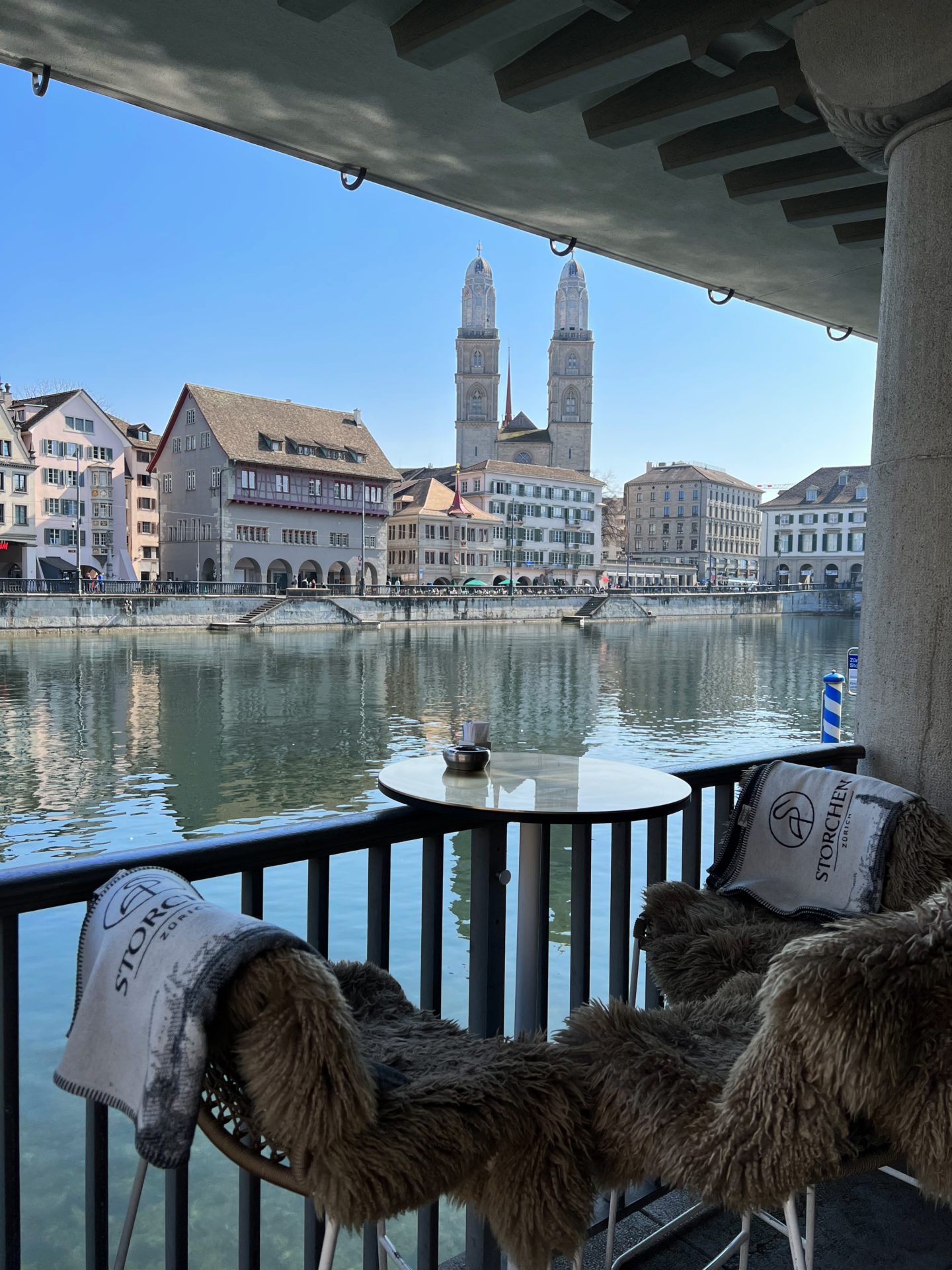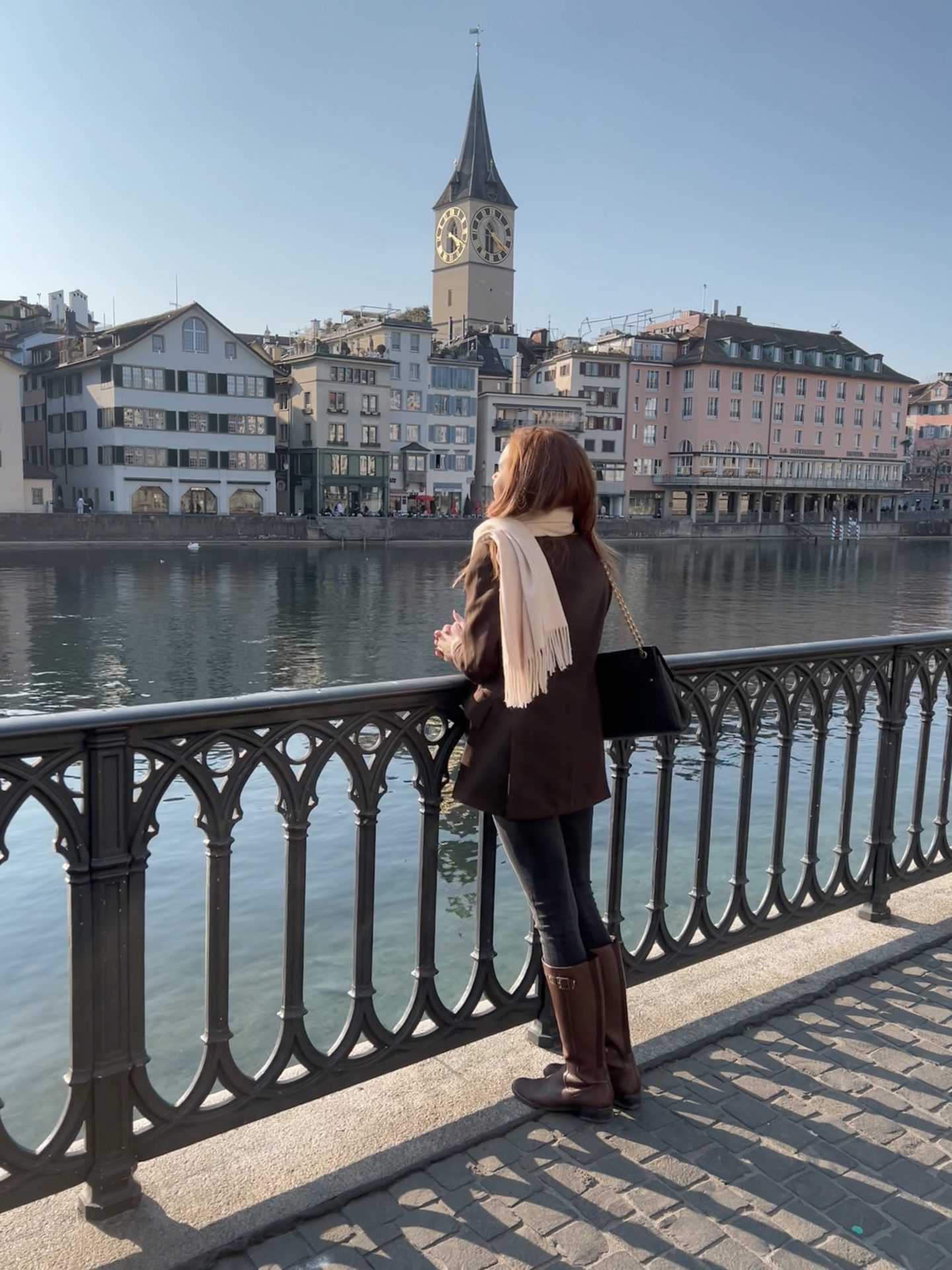 7. Grab a drink and people watch at the Storchen
If you are looking for a great location to kick back and enjoy the scenery, there is perhaps no better place to people watch than out the front of the Storchen hotel. As I was staying here, I made sure to stop by once a day for a hot chocolate or an aperitif before making my way to dinner. It is especially nice at golden hour!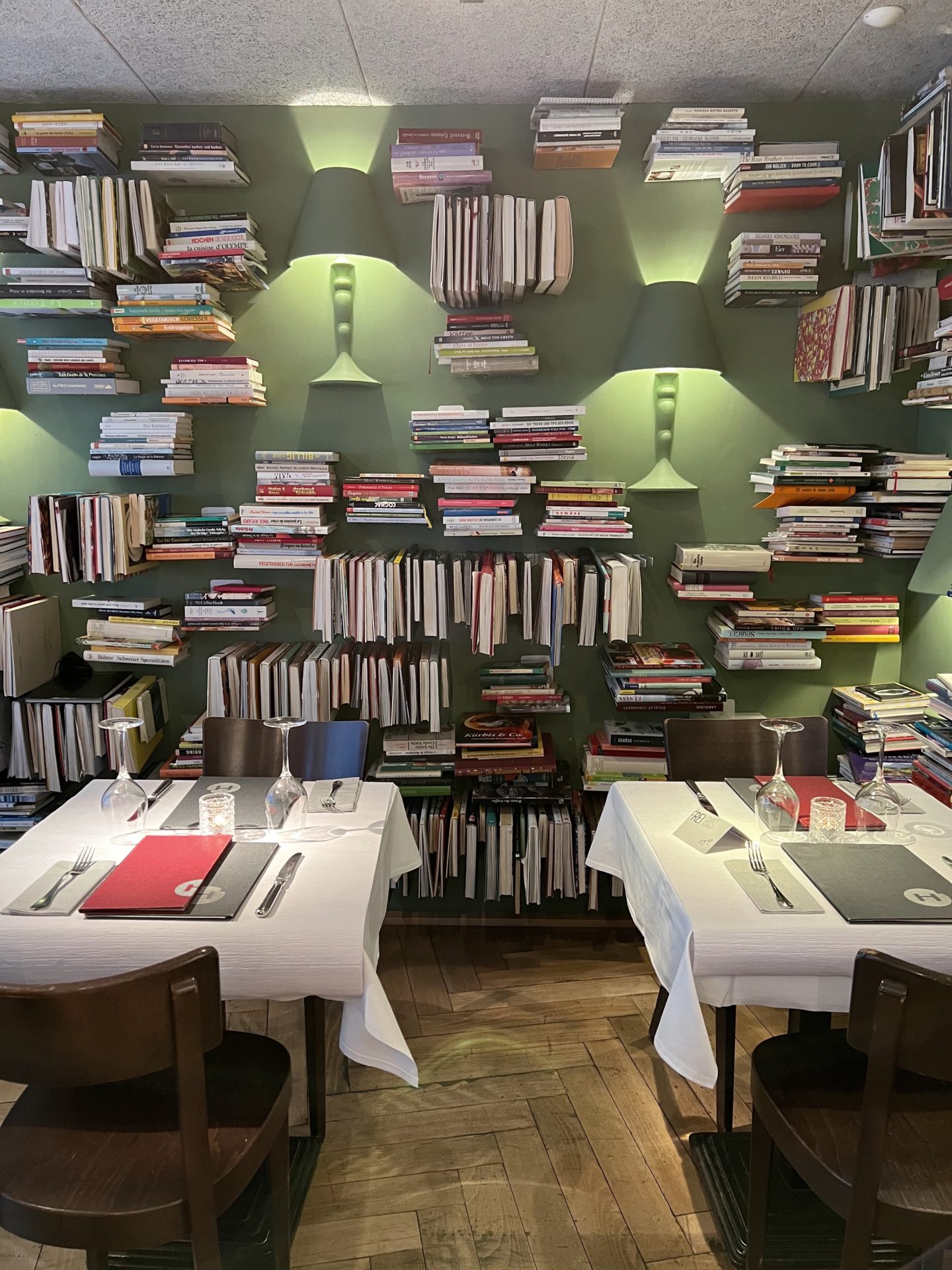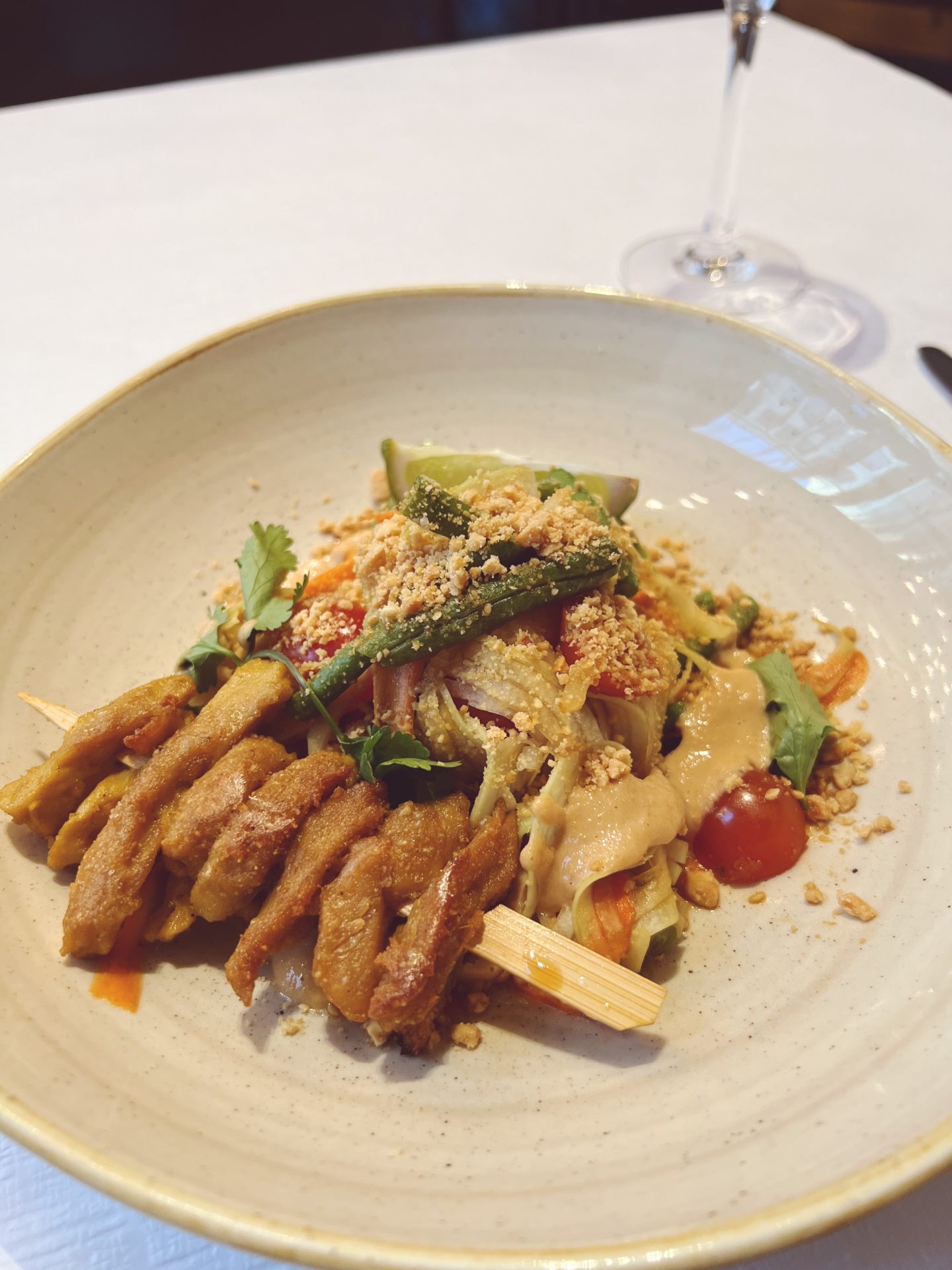 8. Dine at the world's oldest vegetarian restaurant
For me, finding a great vegetarian restaurant in a new city is one of the most exciting discoveries. After being a vegetarian for fifteen years (half my life), I've seen vegetarianism and veganism become much more widespread, but it still excites me when I find a great veggie restaurant. But it's not every day you find the world's oldest vegetarian restaurant (as verified by Guiness World Records!) So if you're looking for a great lunch or dinner spot (I honestly had some of the best vegetarian food of my life here), then make your way over to Hiltl. I loved everything I ate here but if you want a personal recommendation, I would suggest the buffalo cauliflower. You won't regret it!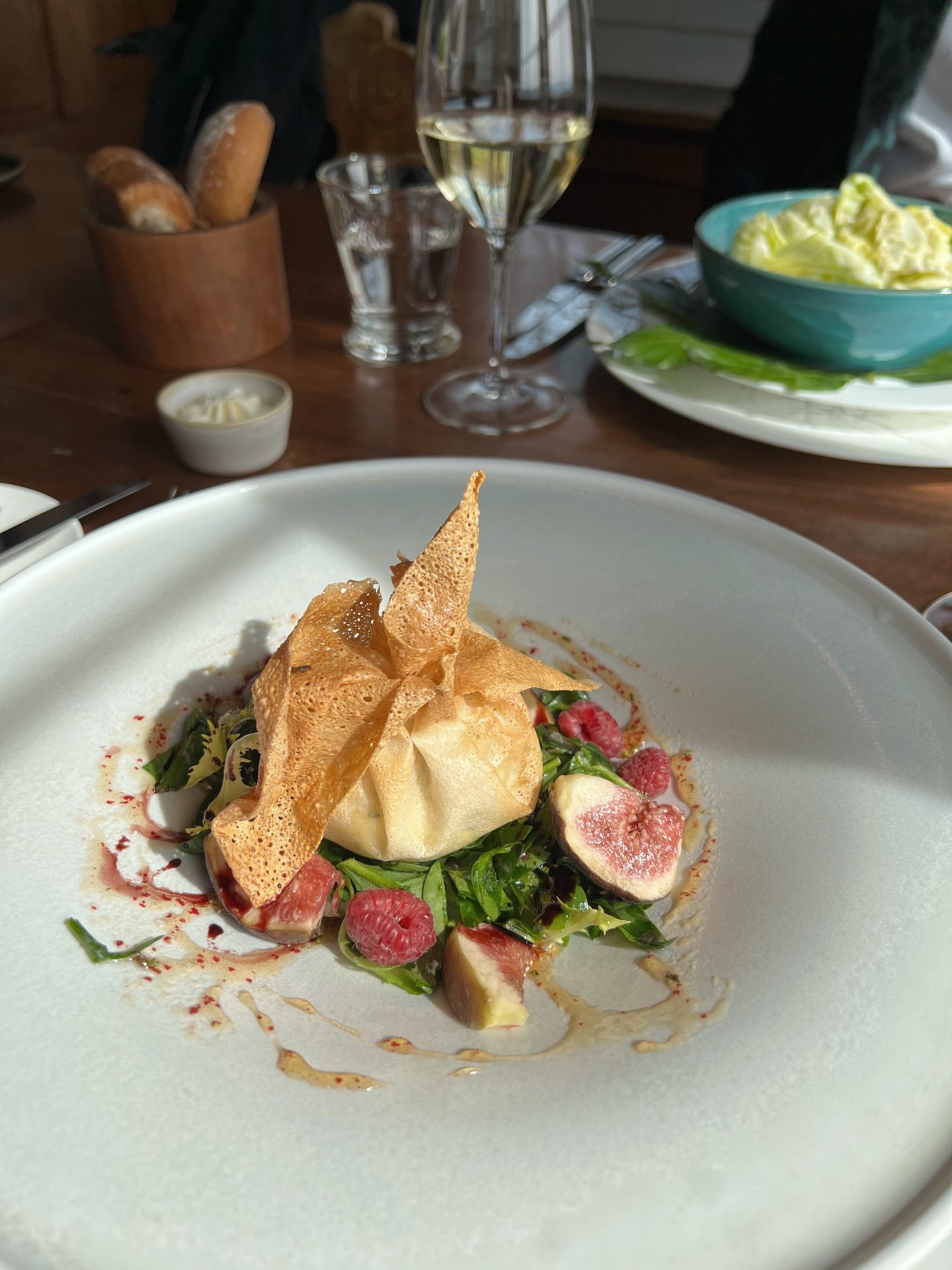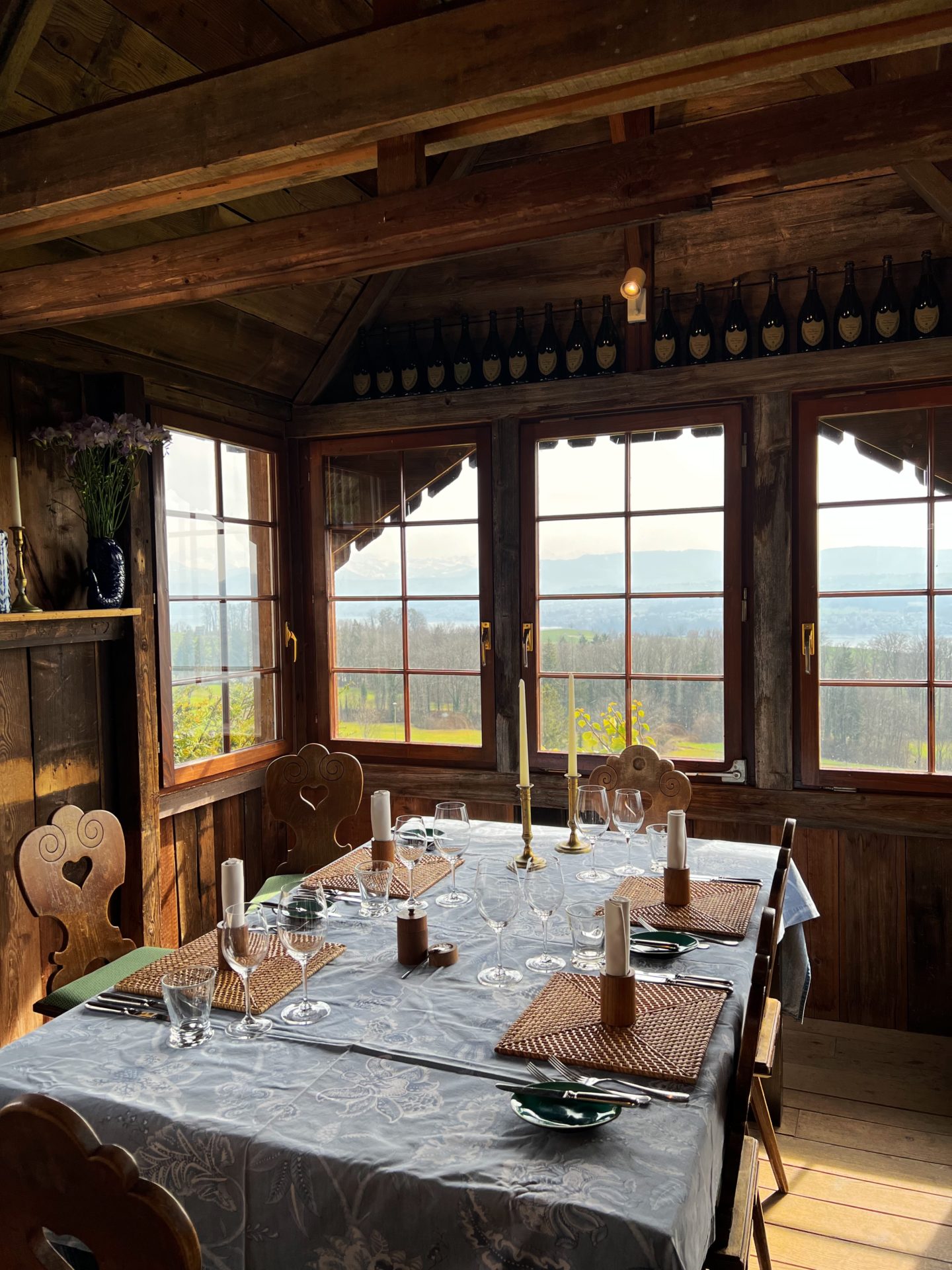 9. Visit countryside restaurant Buech for a lunch out of town
If you ever tire of the city, you won't have to go far to get out of it before you find yourself in the ethereal Swiss countryside. In fact, I took a short boat journey from the front of my hotel and before too long, I found myself at Buech Restaurant, a typical Swiss restaurant with a gastronomic twist. And the food? Out of this world! From my goat's cheese and fig starter, to the delicious truffle risotto I enjoyed for my main course, this really was one of the best dining experiences I have had in Switzerland.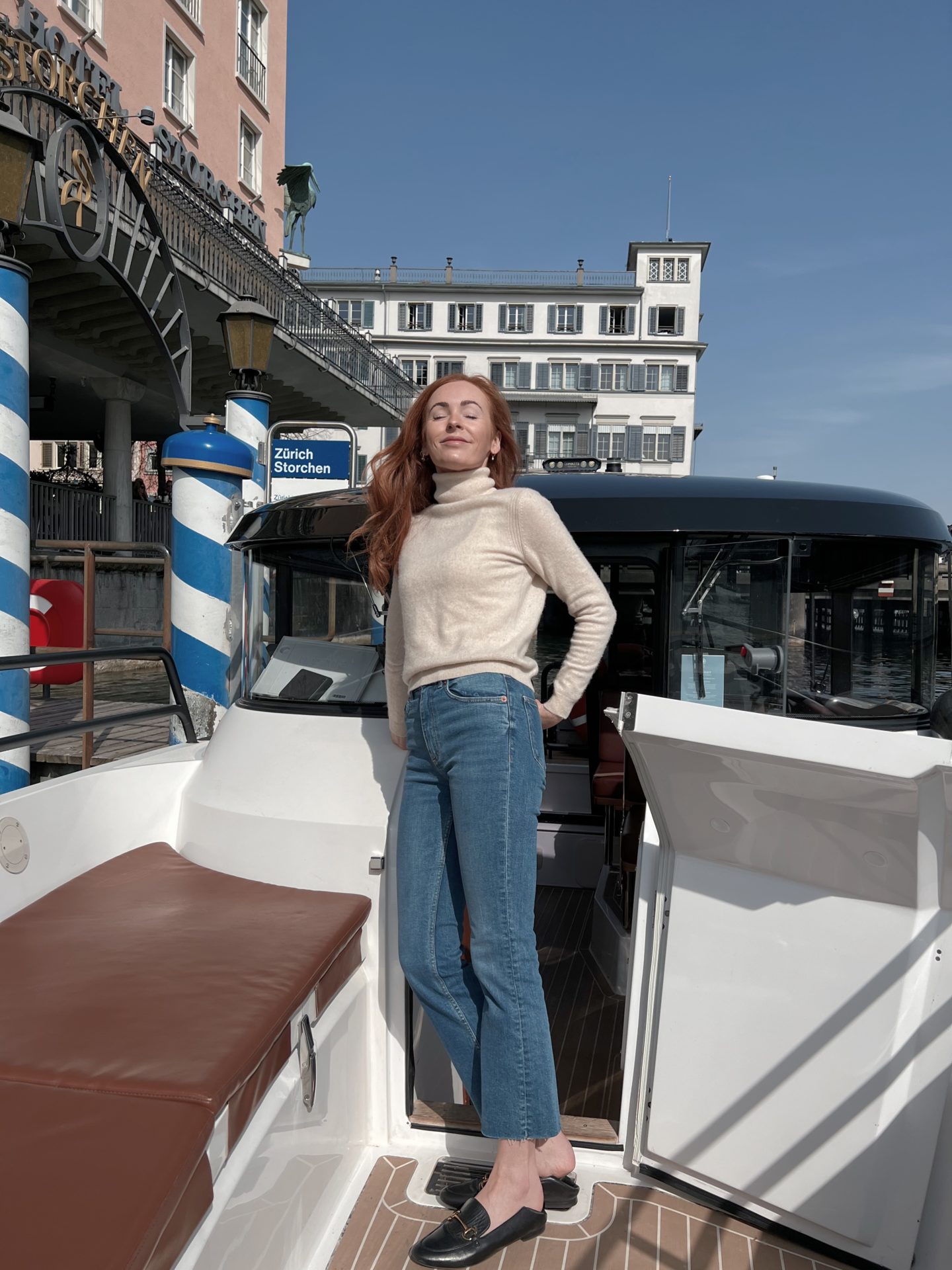 10. Take a boat or ferry ride on the river
Speaking of my boat ride on the river, this was such a relaxing way to see greater Zurich and spend a day out of the city exploring. You can also take a public ferry to nearby suburbs or just make your way up and back down the river. The highlight of my trip was stopping at the Lindt Home of Chocolate on my way back into town (oops!)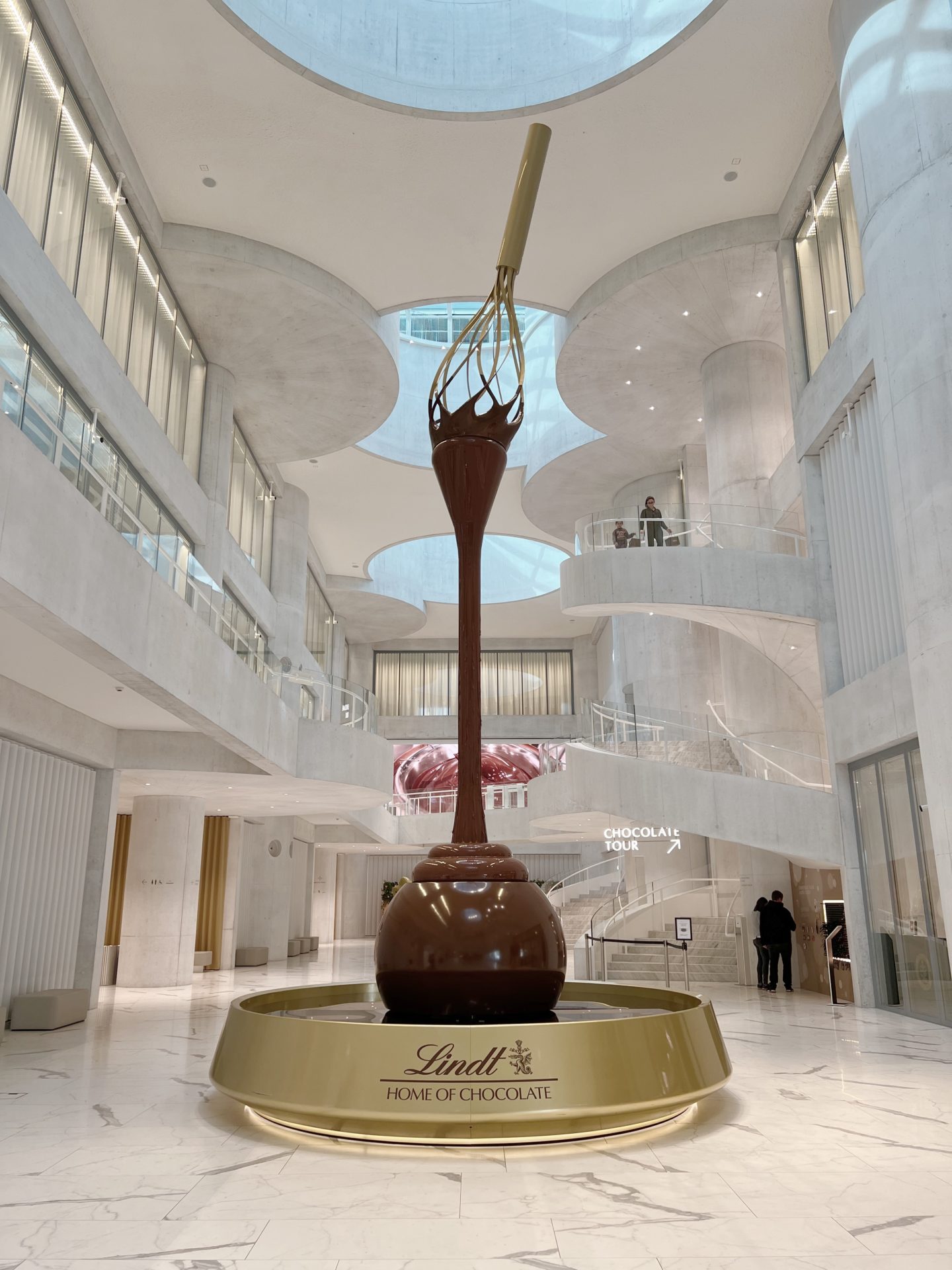 11. Visit the Lindt Home of Chocolate
If you're note done with chocolate yet (for me I never really am), then you must add the Lindt Home of Chocolate (Factory & Museum) to your list of things to do. It is just a 13 minute bus ride out of town, with it's very own bus stop! There are workshops from time to time, but if there are no workshops scheduled for your visit, then you should still be sure to visit the chocolate museum (and come hungry – there's a lot of chocolate up for tasting!)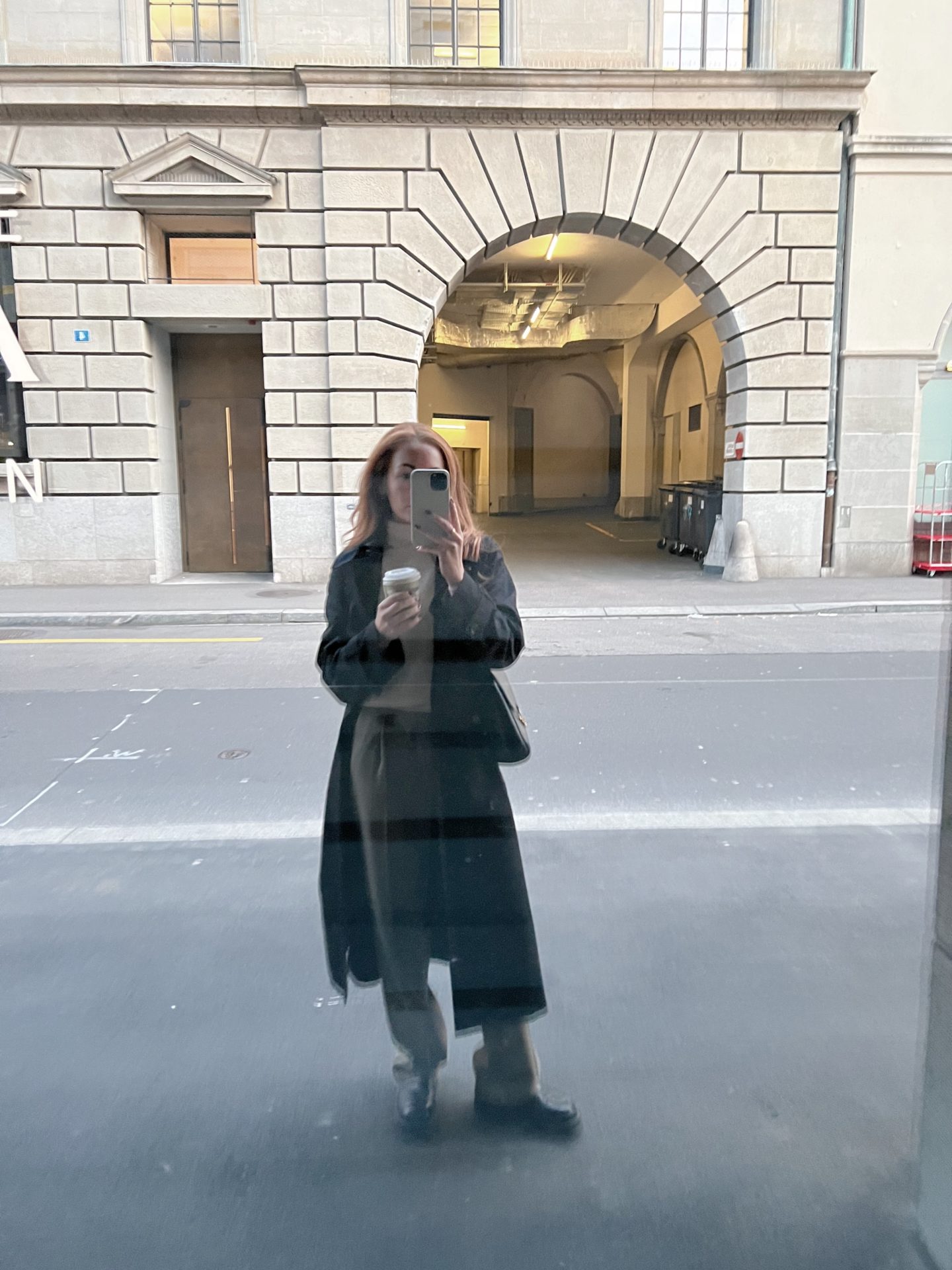 12. Take a Walk around Zurich West
Last but not least, on this visit to Zurich I made sure to explore a new part of town. Head West and you will discover where all of the student population like to hang out on weekends, plus some great cheap eats as soon as you get out of the city centre itself. Zurich West is also full of great boutiques and individual local designers, so it is a great place to engage in a little retail therapy!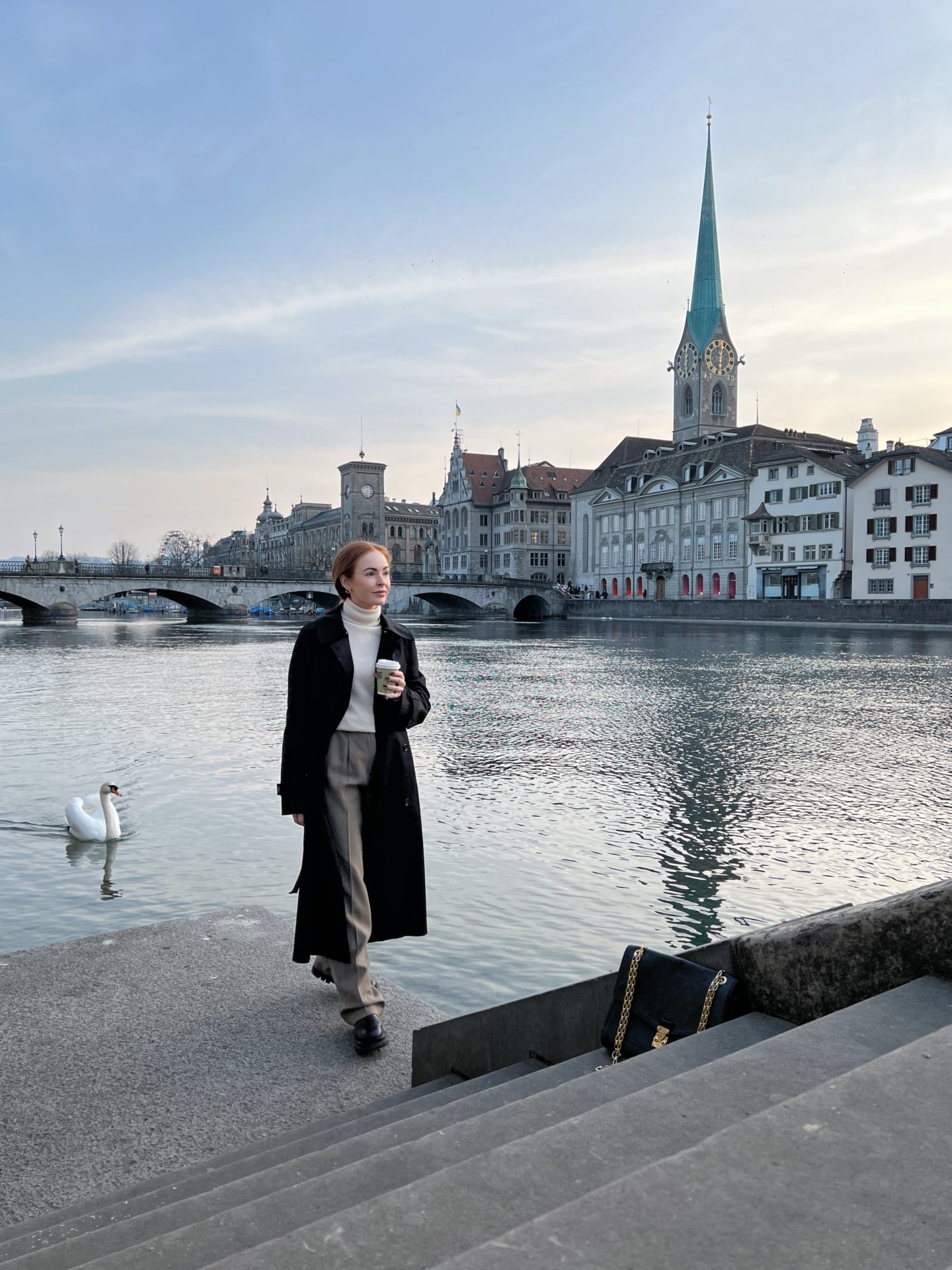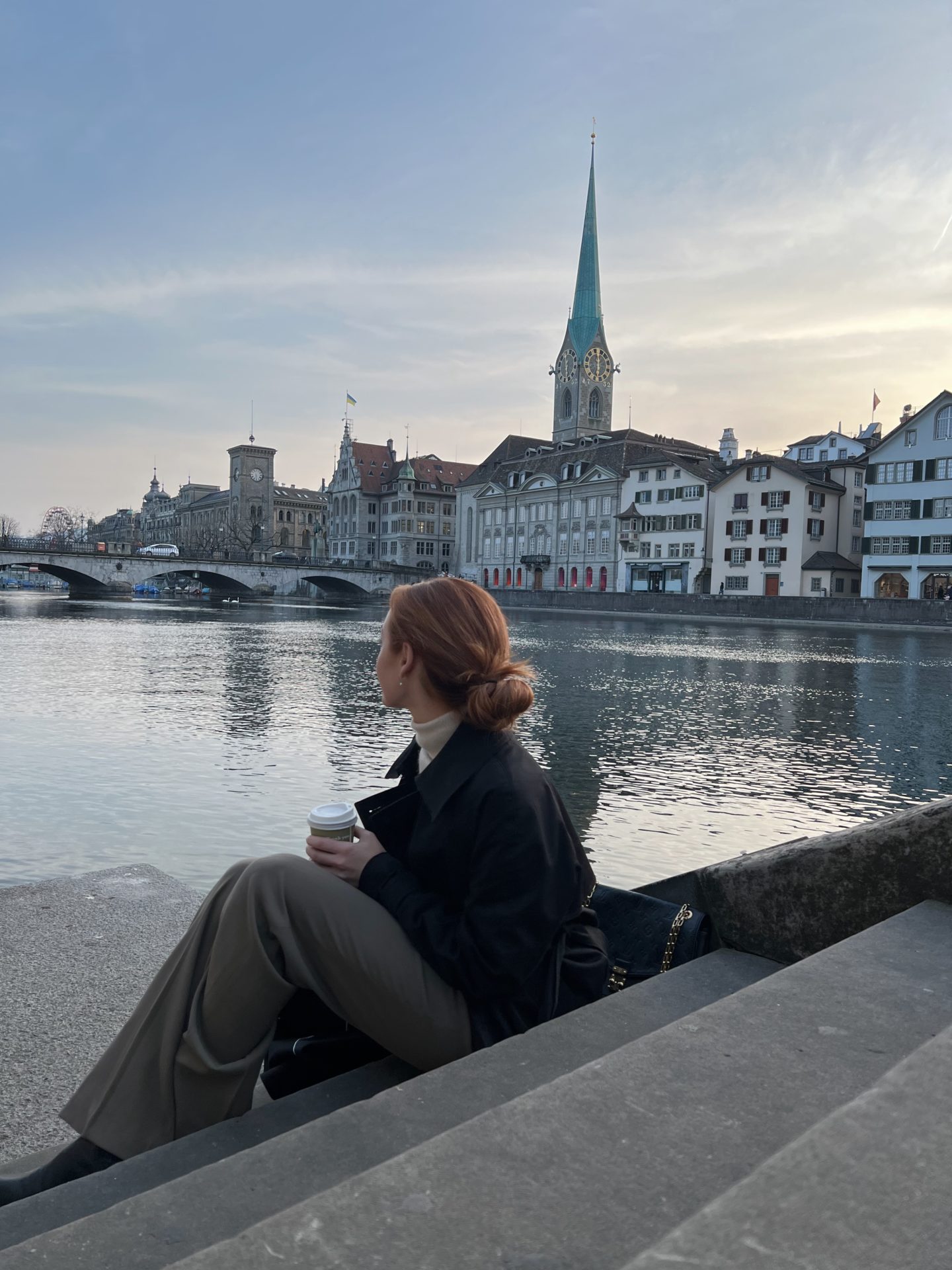 GETTING THERE
___________________________________________

I flew to Europe with Singapore Airlines, departing from Brisbane and landing in Paris after a short layover in Singapore. Singapore Airlines flies daily to 13 cities across Europe and departs Australia daily from Brisbane, Sydney, Melbourne, Adelaide, Cairns, Darwin and Perth. Then I caught a train to Zurich, which takes around 4 hours.