I'm so glad you're reading this because it means you are thinking about or in the early processes of starting your own travel blog. Knowing how to start a travel blog can be daunting at first. There is endless information out there on the internet and you can spend a lot of time just sifting through it.
If you're looking for advice and handy hints on how to get started, I've learned from (many mistakes) and can hopefully help steer you in the right direction to starting your own travel blog!
I started my blog back in December 2012 as a way to share my tips and travel secrets with friends and family. I wanted to create a space on the internet where they could go to see the hotels, restaurants and activities I recommended in places I had travelled. Since then, this blog has allowed me to travel to 80+ countries across all continents of the globe.
So if this sounds like a pretty sweet deal to you, I'd love to help send you in the right direction to making your dreams a reality. So lets get started!
1. Choose a name for your blog & purchase the domain
This is perhaps the most exciting part of starting a blog because it all becomes very real, very quick! As fun as this process is, it is also the single most important point when starting a blog. Think of your blog name as a business name: it can make or break your operations. Ideally your blog name should be short, simple and give prospective readers an immediate idea of what your blog is about. A good guide is to stick to under three words if possible as otherwise your domain will become long and forgettable. Once you have decided on your name, you'll need to check if it is available. I went to my hosting provider, Blue Host to check if my chosen domain name was available.
2. Set up Web Hosting
For my hosting I use Blue Host, who I chose after researching my options and deciding they were the best for a cheap hosting provider for my .com address.
Use this link to set up your web hosting with BlueHost!
The base service starts at just $7.95 per month, which I found to be the cheapest on the market for the level of service and support offered. I've been with Blue Host for the past 4 years and every time I have an issue I just shoot through a support request and have an answer within a few hours.
3. Install WordPress & Choose a Theme
Now that you have registered a Domain (.com address) and have registered yourself for hosting (the people who power your website daily), it is now time to install WordPress (the backend to creating beautiful content for your site).
WordPress.org is used by most bloggers to power their websites as it is simple to use, clean, and creates beautifully crafted content without needing to learn any code. For beginners who are completely new to this process and don't really know what WordPress is, essentially it is a program that makes blogging a whole lot easier. All you have to do is a make one click to install WordPress to your Bluehost domain. For a step-by-step guide, it looks like this:
1. Log in to your BlueHost account
2. Click on "Goodies" in your left hand sidebar
3. Click on "One-Click Installs" from the drop down menu
4. Select "Wordpress"
5. Select your domain and hit "Install for me now"
6. Go to your website and add "wp-admin on the end" (www.mywebsiteaddress.com/wp-admin)
7. Log in with your WordPress username and password
Voila!
Next up is your WordPress Theme. While WordPress offer a bunch of themes free of charge and this is tempting to implement in the beginning, trust me when I say it is worth the investment to purchase a beautiful theme for your blog. Themes are a form of personalisation as it allows you to show the personality of your blog through colour & style choices.
When I arrive on a pastel, girly coloured theme I almost immediately associate this with a food or baking blog. For a travel blog, the options are endless. As you are promoting destinations and things you have seen on your travels, I strongly suggest picking a WordPress theme that is highly visual and allows plenty of opportunities to show your photographs from around the world.
Remember to keep it simple. Readers want to land on a page that is easy to navigate, with a number of menu items to direct them to the content they are looking for (i.e. "Destinations", "Types of Travel", "Lifestyle"). This makes it easier for readers to find the content they want to read after landing on your homepage. Another consideration is to choose a theme with a sidebar, allowing you a small area to show a brief "About Me" and immediately introducing yourself to your new readers. Here you can also place ads to help monetize your blog later, or direct readers to highlighted content.
Last of all you might want to consider a Responsive Theme – essentially meaning your blog will look beautiful both on a desktop, ipad, and smartphones. In this day and age it really is important to ensure your blog displays beautifully to all types of devices, so I would strongly recommend making this consideration when choosing a theme. Personally I have seen the importance of this as now more than half of my 1 million page visits per month arrive on smart phones! Crazy!
My preferred resource to finding a theme is ThemeForest.net but there are many other sites like this available – so be sure to shop around!
4. Create great content
What makes great content worthy of hundreds of thousands of readers around the globe?
The golden question. Here are a few key considerations when crafting content:
Blog Post Layout
Make sure to use headings and subheadings to make your content easy to read. Breaking up your text with images is also essential, but be sure to strike a balance between photographic content and words.
Write Regularly
If you're someone who has sudden bursts of inspiration and cannot sit down to write once a day, consider scheduling your content weeks or even months in advance. That way when life gets busy or you just don't feel like writing one week, you won't have to!
Listen to your readers
It is important to remember that you are not only writing for yourself, but also for your audience. Reading and responding to comments is a great way to better understand what your readers want to see next.
Be Original
When I first started using instagram and social media I was posting all of my photos facing away from the camera, usually walking in the centre of the frame and with a hat on (which in all honesty was just so that I didn't have to do my hair each day). Four years ago when I started taking these photos and sharing them, I was asked at least a few times a day why I faced away from the camera – the answer being that I found that approach more inspiring as it put the audience in my shoes. Nowadays you can hardly pass an instagram page that doesn't have a shot like this, if not a major overuse! Remember to be original and come up with your own ideas/style… after all, nothing beats the original!
Stop trying so hard
I can't express just how important this is. Based on personal experience, I didn't see success from my blog until I stopped trying for it to be a highly read blog. When I first started out I would write mass amounts of blog posts with little meaning to them, just to pump out more content in an effort to reach more readers. But the truth is if you genuinely love something and you write about your passion, the readers will eventually come. Being inauthentic is something to never aspire to and believe me when I say it is easy to pick 'em!

5. Monetize your blog
I'll cut straight to the point: travelling the world doesn't come cheap. If you're starting a travel blog chances are you love to travel, and if you love to travel you'll need money in the bank. Sure, you can travel the world cheaply and have great success sending out budget travel tips, but no matter which way you look at it travel is an expense.
I've left this point 'til last because I sincerely do not think you should enter blogging with the primary concern to get rich quick. That being said, it is entirely possible to make a career out of travel blogging and entirely admirable to do so, but if you love something enough you will be prepared to do it for free until your work is good enough to warrant payment. Or at least that's what I read when I started and the model I followed… and it worked!
Monetising your blog is a lot easier and less scary than you think it will be. Once you have followed all of the above steps you should have a great blog name, a strong interest in travelling, a desire to create great content and already a number of great posts showing your ability to do so. With such great content and passion to back you up, there's no reason you shouldn't be looking to make a living out of your passion!
We all start somewhere…
When I first started blogging I had no idea where to start in order to make money from my blog. I was working a part time job in hotel reception for five years before I quit to start blogging full time and for half a year of full time travels I was relying solely on my savings to get around.
One day I realised there had to be a way to create a career out of this and simply went from making no money at all to making enough money to fund my travels and now, enough to put some aside for a rainy day (or a spontaneous getaway more like!)
Its as simple as this: sign up with an ad network and implement the ads on to your blog. If your readers love your content enough and are happy to be getting great information for free, they won't mind seeing an ad pop up on their screen every so often. I chose Google Adsense as it was the easiest to implement and to my surprise (because I had read so much to the contrary), I have actually had more success with this ad network over any of the others. To this day I rely on Google Adsense to fund my travels!
The longer you spend blogging, the better your content. It's true what they say – practice makes perfect! After a while you will find yourself being contacted by brands and companies in the travel industry who are interested in collaborating with you. Thus it is important from day one to have your contact information clearly visible on your blog. But remember – you are not only what you say yes to, but also what you politely decline. I have chosen to turn down 80-90% of job offers thrown my way as I believe they are too spammy, not related to my blog, or I simply don't wish to have the pressure of a collaboration on my shoulders whilst I travel. And a final note on freebies: they're never free. Whenever a brand offers you an item for free, they are really offering you the item in exchange for your labour. In return you will need to create, edit and promote content for them. So before you accept a freebie think to yourself if you can justify your time & labour as a decent exchange. If so, great! If not, there will always be plenty of other opportunities down the track!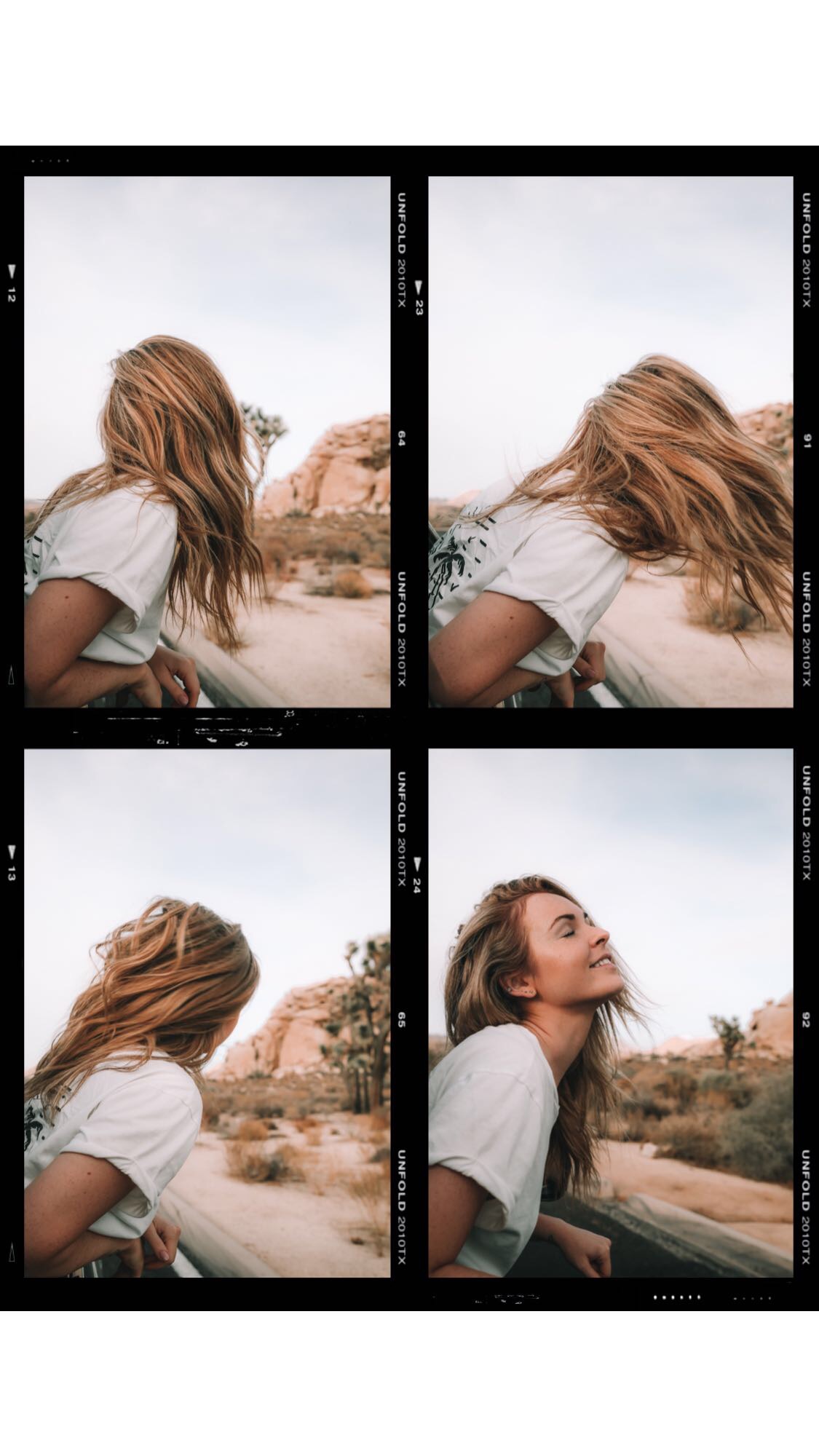 6. Grow your Audience
As I mentioned earlier, the best way to grow your readership is to create great content, be consistent, and most of all, be authentic. Blog readers are most attracted to read your blog if they can relate to you and find similarities between themselves and you, so it is most important to just be yourself!
There are however a few key points to be mentioned here as there are so many ways to grow your audience (once you've made great content, of course!)
Get Social
It is one thing to be on social media and it is another thing to get social with your followers. Hosting meetups, responding to invitations to meet for coffee and writing back when and where possible is the first step in growing a loyal audience.
Search Engine Optimisation
The easiest way for non-readers of your blog to arrive on your blog is to optimise your content so that your posts will appear higher in search engine results (like Google and Yahoo).
Quality over Quantity
When a new reader arrives on your blog you want them to be amazed at what great content you are offering them and showing how it will benefit them. Each time you write a new post consider if it offers your reader something, appeals to the right audience, and is unique in your own voice, style of photography, and layout. Most of all, be original!
Still want more? Sign up to our newsletter for regular WOW updates or follow the journey on Instagram.