I love those travel experiences you have and hang on to for years to come – the kind that you always talk about at dinner parties and that fill the answer to everyone's favourite question: Where is the best place you have ever travelled to?
Although I can't answer the question definitively (my answer quite literally changes every time I answer), I can say with confidence that New Zealand would have to be one of the most beautiful, untouched, epic, dramatic and just down right jaw dropping places I have ever been.
When I visited for the second time a few months ago, I wanted to get a van and drive around the South Island for a few weeks. I'm lucky to have a friend who also lives in New Zealand and came on part of the adventure with me, travelling around every day to a new beach, town, or camping ground in the mountains. If you too are thinking about an escape to the South Island of New Zealand, here's exactly how to do van life in New Zealand!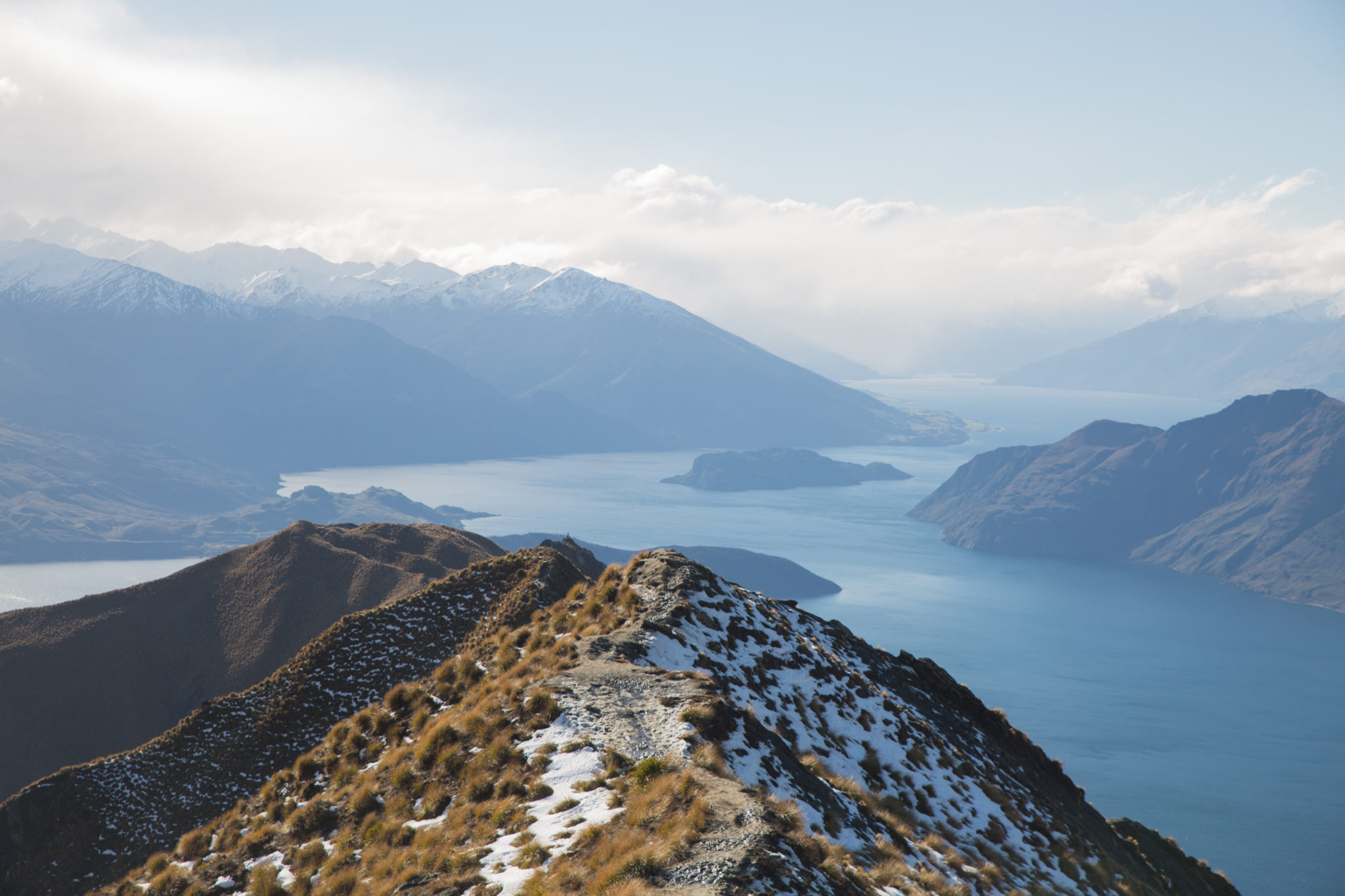 Travelling around the landscapes of New Zealand is like breathing the cleanest air, drinking twice purified water or feeling fresh blades of grass underneath your feet. There's a purity on the South Island you won't find elsewhere in the world.
Step One: Choose a Van
My trip was one of those last minute runaway ideas I had and before I knew it, I was landing in Queenstown International Airport and settling in to my new house, an oversized rental van. There are a few different styles of vans you can choose and ways you can go about this – from an overpriced (but very pretty) kombi rental to a stock standard van that sleeps 2-3 people, to a full-fledged motor home. You could even buy a van on New Zealand's version of Craigslist (it is called Trade Me) and sell it once you're done exploring, which would be a particularly good idea for those planning on travelling around the country in a van for longer than a couple of weeks. I found my van on this comparison rental website which showed me what was available, the most affordable options, and led me to book through the rental company direct (no, none of this is sponsored – I paid full price for everything – yay for me).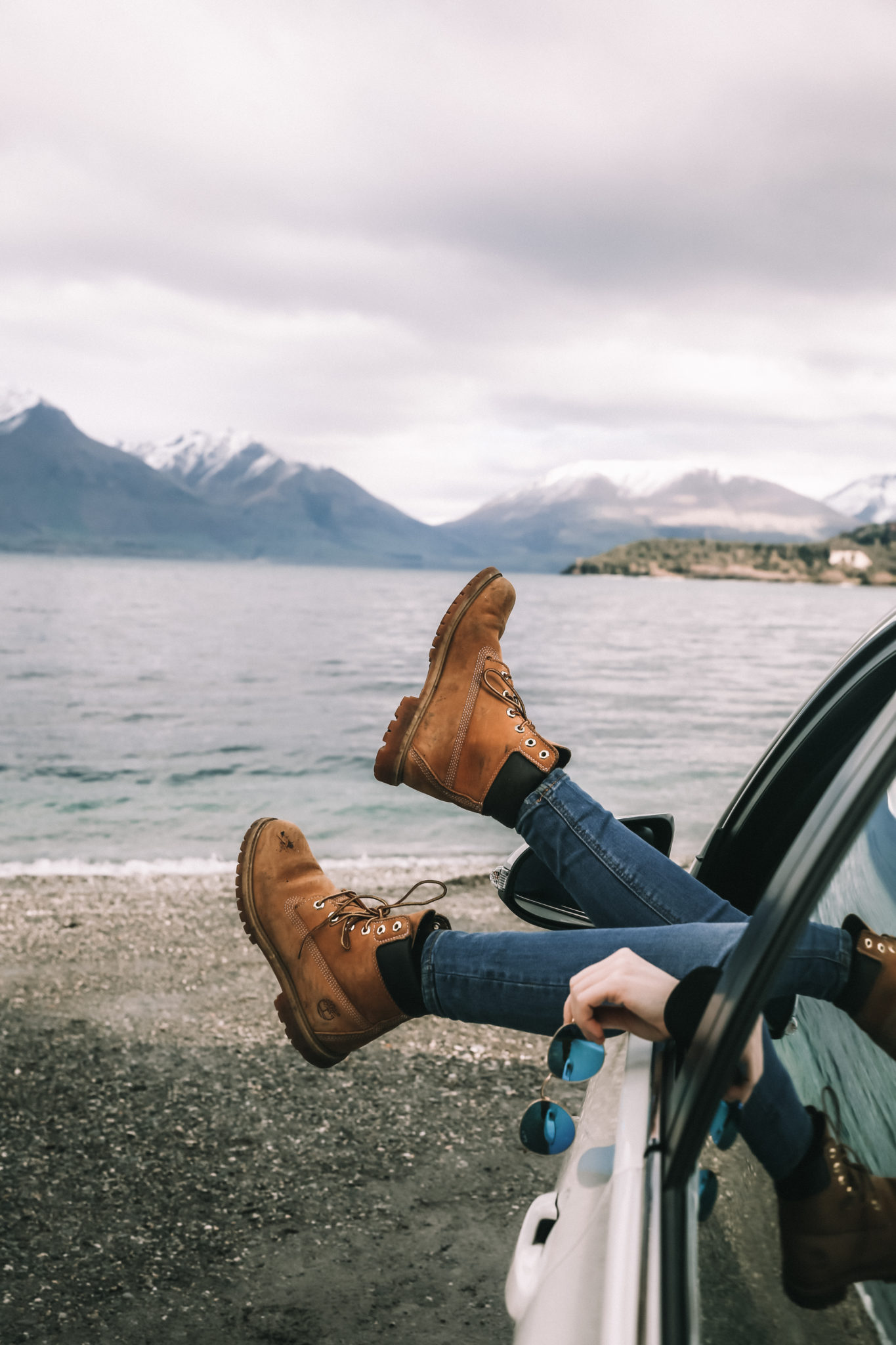 Once you have a van it is time to hit the open road: but not without a few very important things to note! Contrary to popular belief you can not "freecamp" anywhere in New Zealand or you will be fined. I.e. you can not park your van on the side of the road and sleep the night just anywhere but the good news is there are places where you can.
The best way to know where you can camp and how much it will cost is to download a campsite app that will show you on a map where the nearest campsites are – how much they cost (if anything) and the facilities available.
I used Rankers NZ and it was an absolute life saver – incredibly easy to use, compares what is near in the area, shows all the contact information and even has a rating system (again – no sponsorship here – just a genuine love for innovation in the travel space!)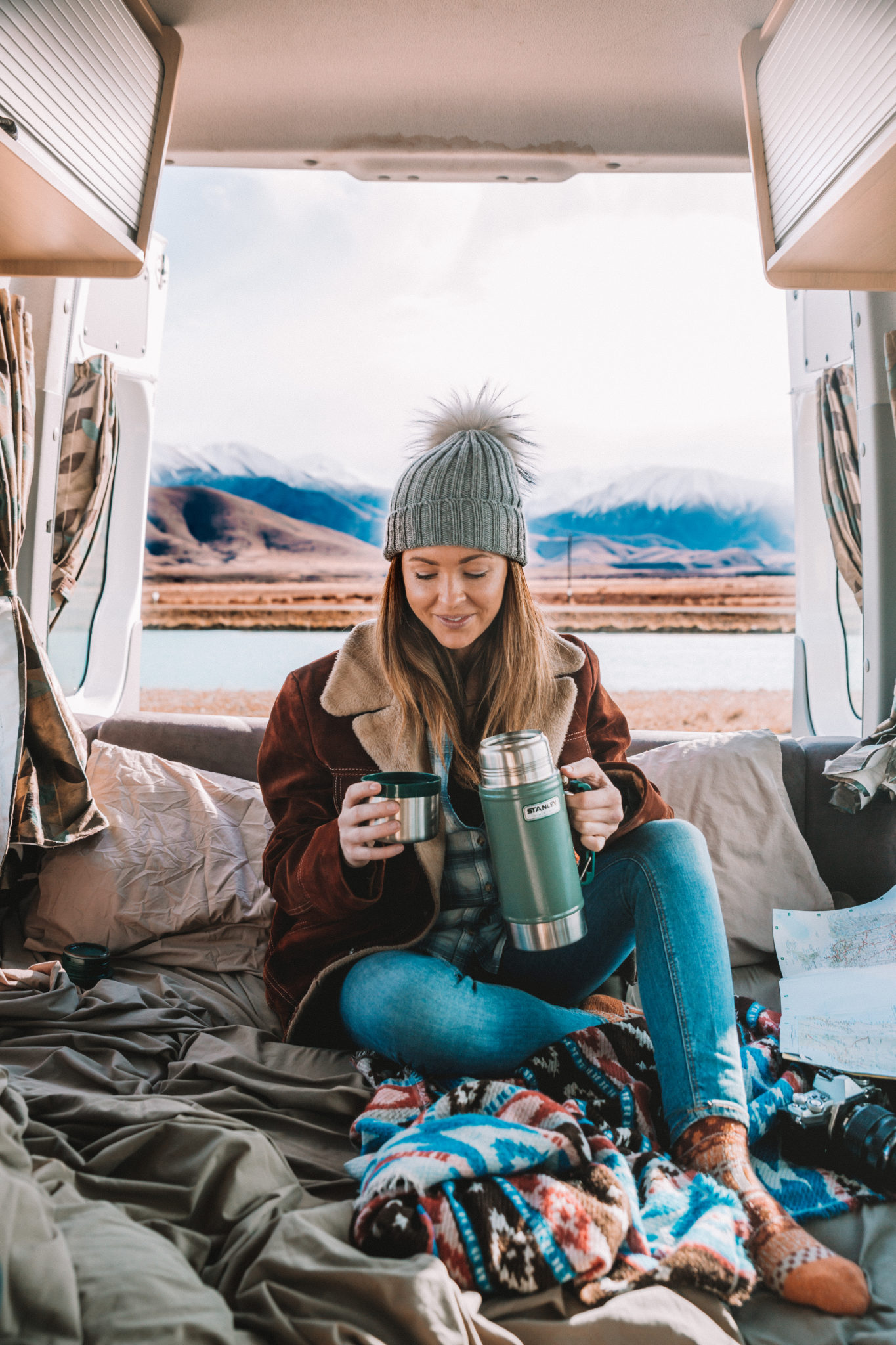 Renting a Van vs. Buying a Van
As I mentioned earlier the main decision to make about travelling around New Zealand in a van is whether you will rent or buy your van.
Ask any local kiwi and they'll tell you trademe.co.nz is the best place to buy a second hand vehicle (or second hand anything) in New Zealand. You can expect to pay a few thousand dollars for something decent, but be sure to consider the time it could take to sell afterwards, insurance, etc.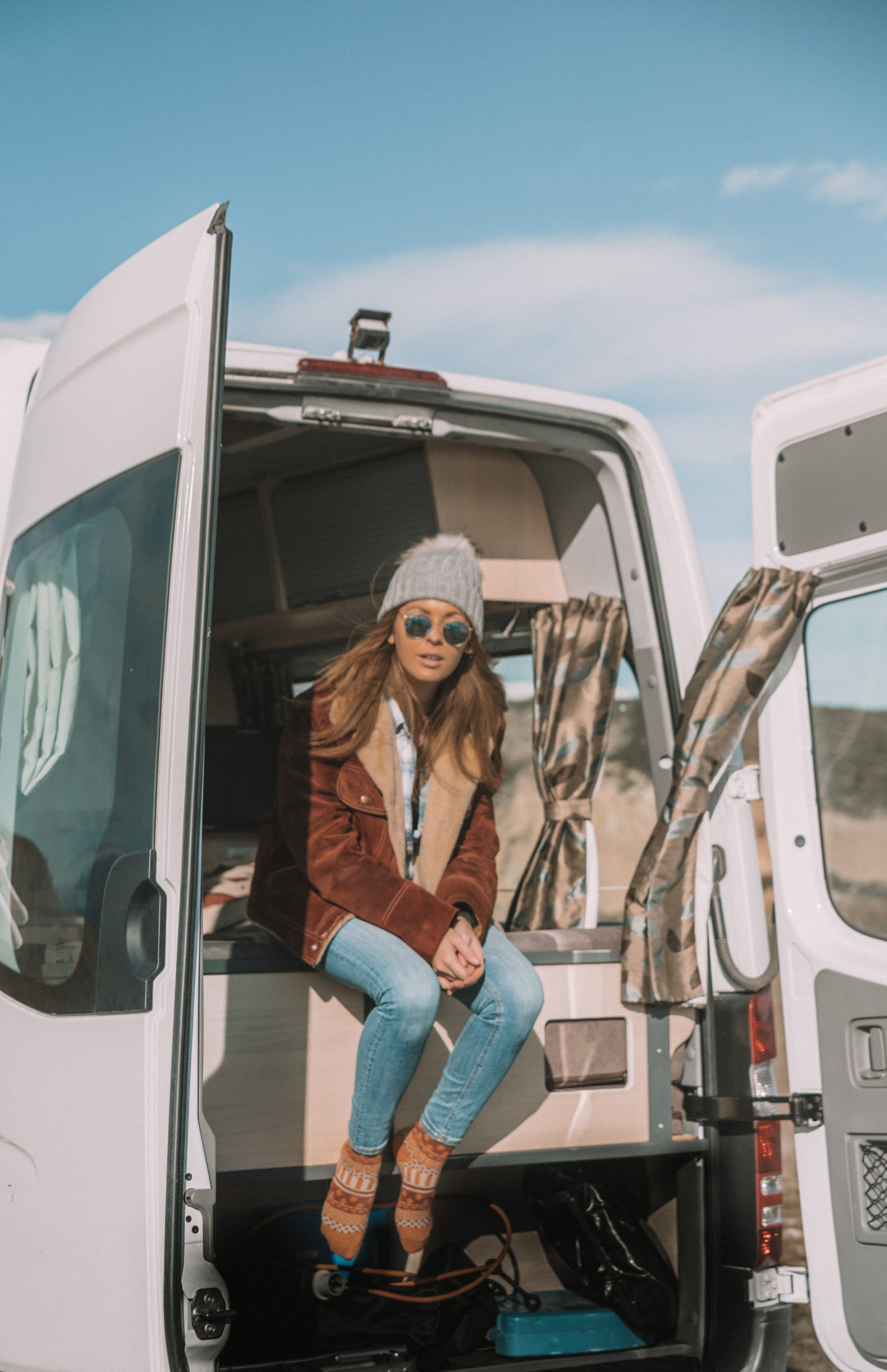 Creating the Itinerary: Two Weeks in the South Island of New Zealand
Once you've booked or bought your van, read up about the road rules, downloaded your app and packed your bags you are ready to go. Now for the fun part: planning.
New Zealand is a relatively small country but has a lot to see and do, so be sure to allow enough time to pack everything in. Many visitors to NZ will travel both the North and South island, crossing the Cook Strait but for my trip I wanted to focus my efforts on the South Island only (the more dramatic scenery the better if you ask me) and return to do the North Island at another time.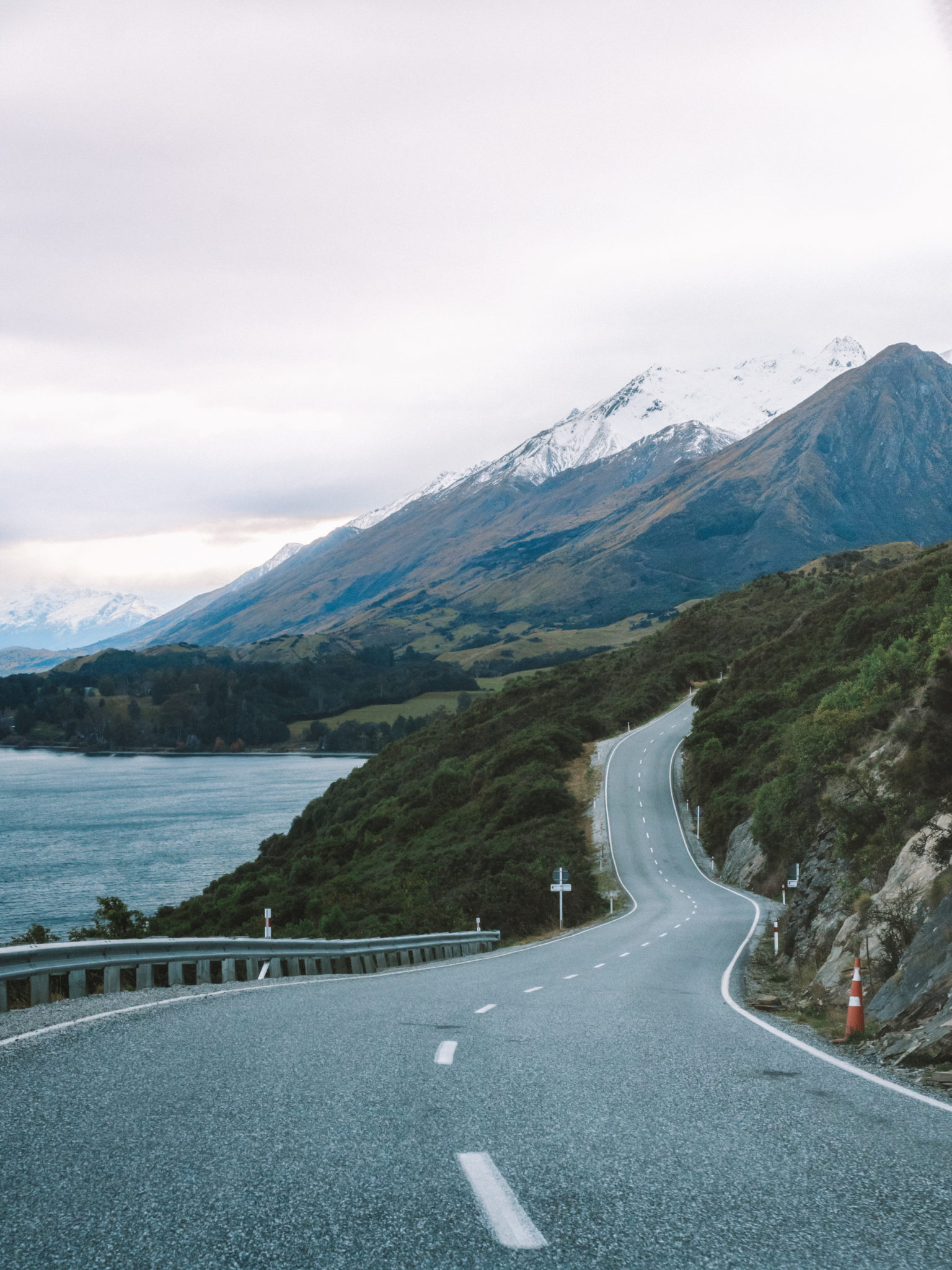 Starting Point: Queenstown
Now there are a few places you could start your New Zealand van life adventure – the most practical being either Queenstown or Christchurch and driving in one direction then flying out of the other. The other option would be to fly in and out of one city and drive in a loop, which is what I chose to do because I didn't want to plan too much and just see where the wind (or more appropriately the van) took me.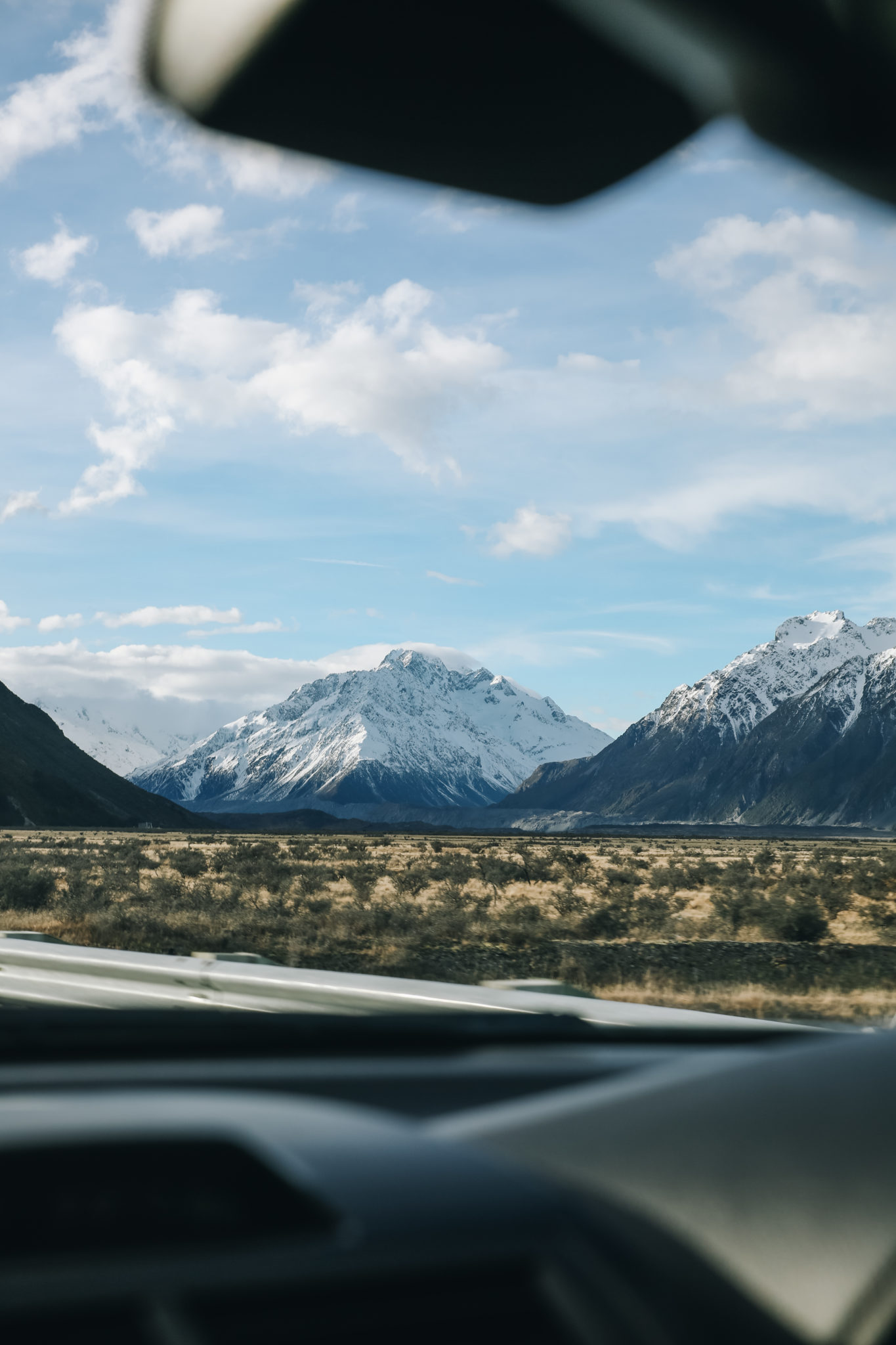 Mount Cook (Aoraki)
You can't come to New Zealand's South Island and not visit the famous Mount Cook, also known as Aoraki. This is New Zealand's biggest mountain and is over 2,400 metres tall. Whilst you are here you might want to stay a few nights in the van because the area is very weather dependent and we found ourselves trying to go up in the air in a helicopter four days straight before we were able to take off (the wind and snow really effects what you can do and when). We stayed at the town of Twizel.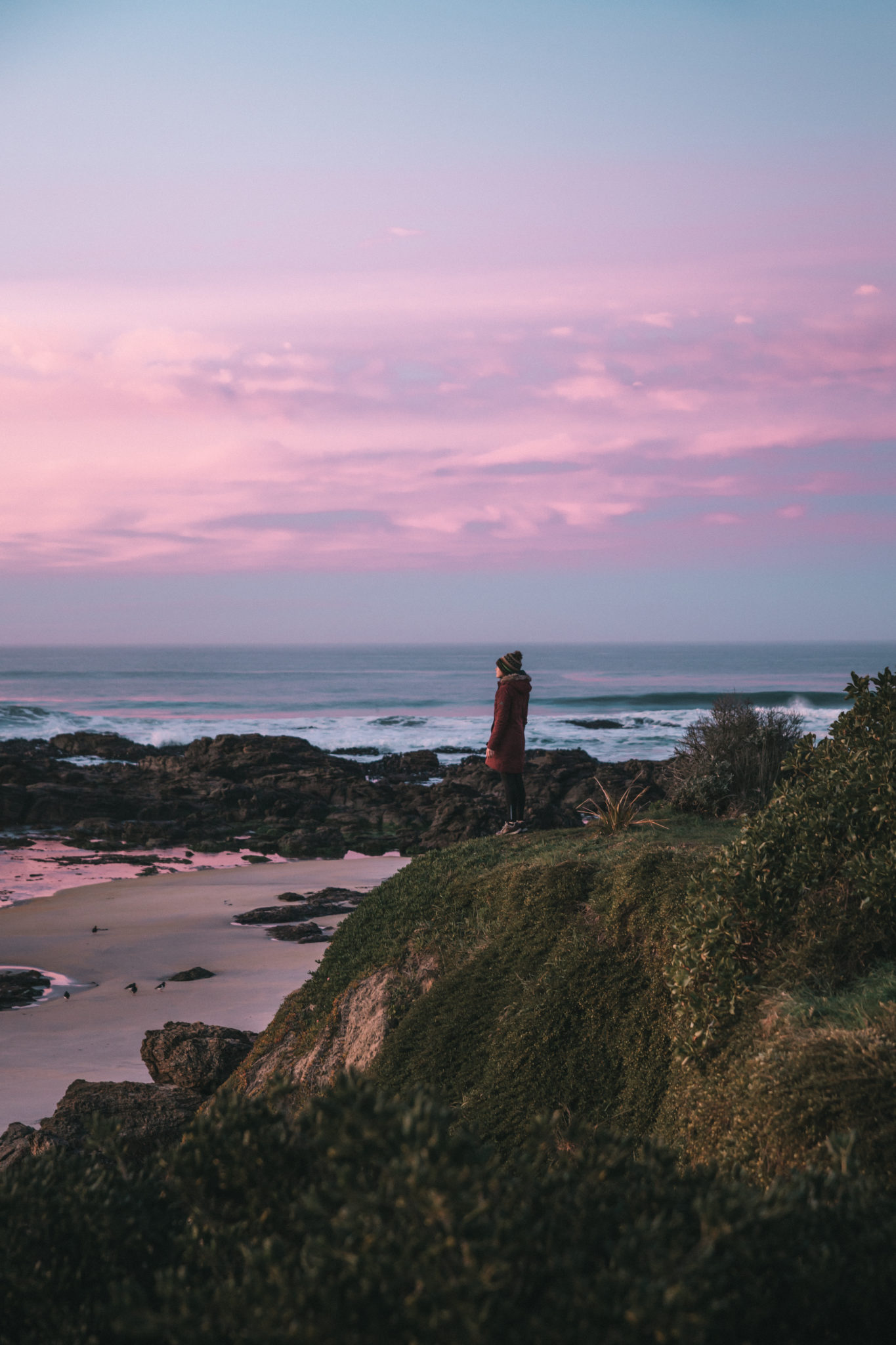 Dunedin
After a few days longer than we had planned in Mount Cook, we headed straight for the beach and to the city of Dunedin to thaw out (the temperatures were in the negatives and our van become nothing short of an ice popsicle). You could easily spend a few days in Dunedin, especially if you are visiting during summer as there are some great beaches to surf and the city is vibrant with its' young student population.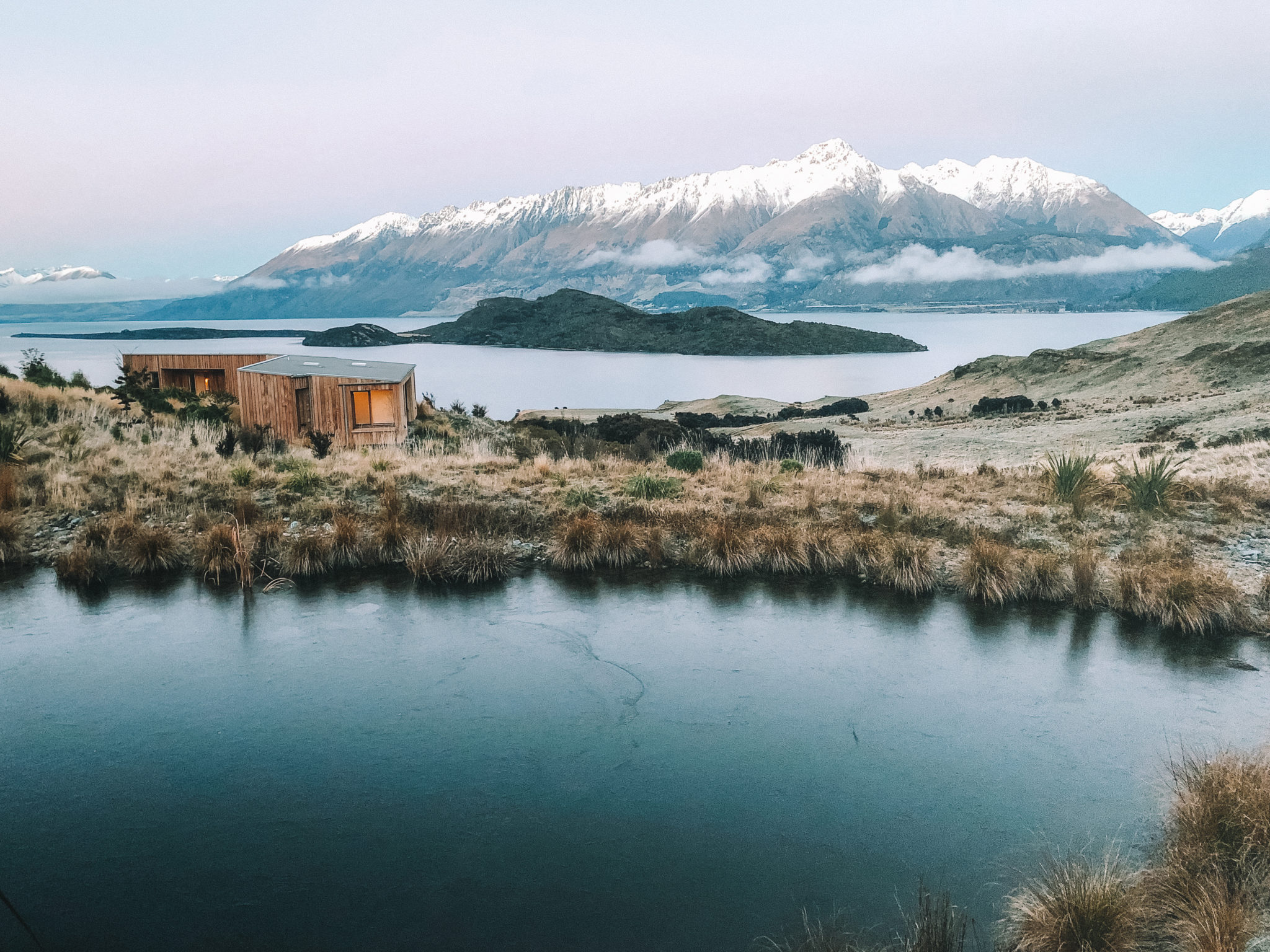 Heading South Along the Coast
From here the itinerary can really change dependent on what you want out of your trip. For myself and my friend Sophie we had virtually no plans or intentions, so we just kept driving down to the Nugget Point Lighthouse and once we were there, decided to venture back toward Queenstown and spend a week on the slopes.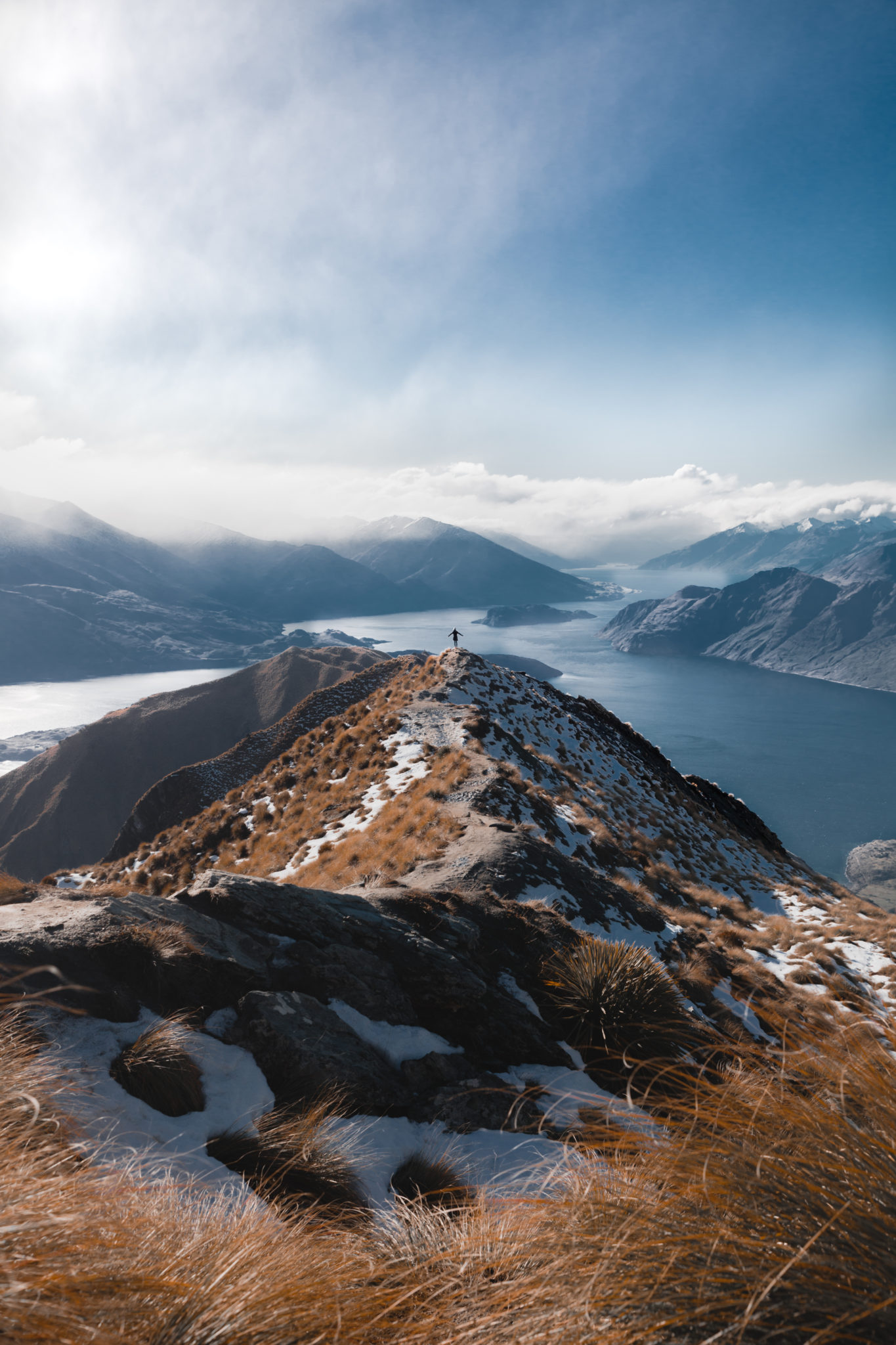 Wanaka
Because of our indecisive nature and following where the wind took us, we ended up backtracking and driving the same roads twice which is not ideal when you consider the gas prices in this area of New Zealand. However we were keen to hit the slopes and with some fresh powder on the way, we made our way back to Wanaka and parked up the van in a campsite for a week.
Wanaka turned out to be my favourite city/town in all of the South Island with its' laidback nature, great food and mountain bike trails (which despite being very muddy are still accessible in the winter!)
Final Thoughts
Living in a van is a great way to see New Zealand, especially when there are so many scenic spots to park your van (like waking up on the beach, in the mountains, or in unique towns where you can buy a vintage ski suit for just $40 – winning!)
I would highly recommend van life for anyone visiting New Zealand and just writing this post wish I could go back and do it all again!