There is no better city to explore for Harry Potter fans visiting London. The Harry Potter films were largely filmed in London and in the nearby Warner Bros Studios. If you are a Harry Potter fan visiting London, here is a complete list of the Harry Potter Locations in London! From the Gringotts Bank to the pedestrian bridge, these are the best locations to visit across London for Harry Potter fans looking to book a Harry Potter London tour or explore on their own.
Updates September 2021.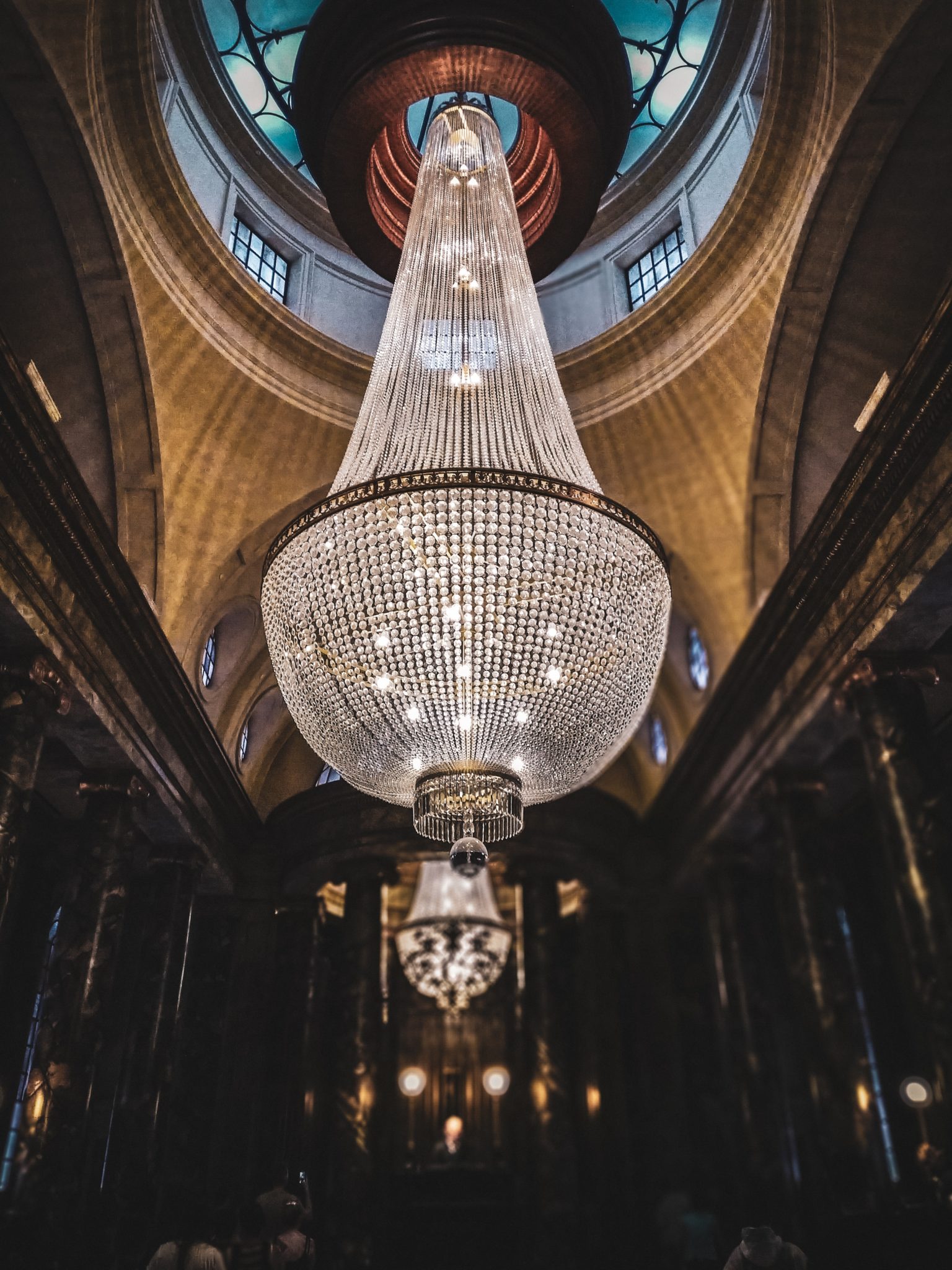 Harry Potter Locations in London
Australia High Commission – Gringotts Bank interior
Believe it or not, the stunning interiors of Gringotts Bank was indeed not a film set, but the real deal! Even more unbelievable is that the interiors needed little work by way of enhancements for film, as the interior of the Australian High Commission building is so stunning that it didn't need much post production. While you can't technically go inside, if you are alone or with a partner (i.e. not a group), kindly ask the security guard if you can peak your head in for a look and with any luck, you'll score a peek!
Whilst in the area you will be near enough to walk by The Savoy Hotel, which is not a filming location but was the hotel that Richard Harris (the first Dumbledore) took up residence at 70 years of age and lived for his final years. The lobby is nice if you fancy a look!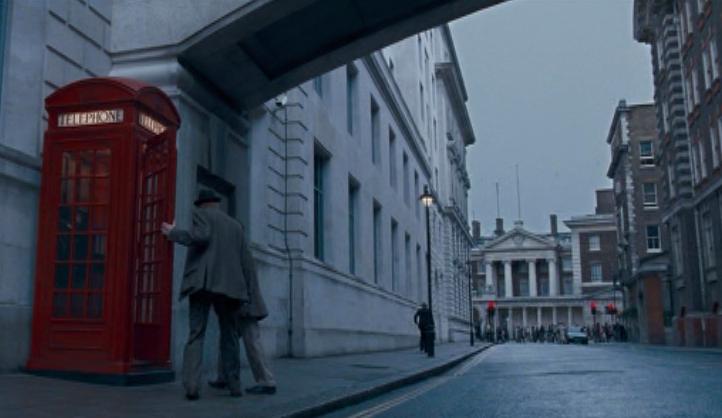 Red Phone Box entrance to the Ministry of Magic
Before I disappoint you with this one, I'll jump straight to the point: the visitor's entrance to the Ministry (the red phone box) does not actually exist. Instead, it was inserted for filming only and what stands there today is nothing but a blank wall. If you still want to drop by (who knows, maybe muggles just can't see the phone box), you'll find it at Scotland Place.
Westminster Station
Remember the scenes where Harry and Mr Weasley use the tube for transport in Harry Potter and the Order of the Phoenix? Those were filmed in one of London's busiest stations, Westminster Station, which cause the station to close down for an entire day!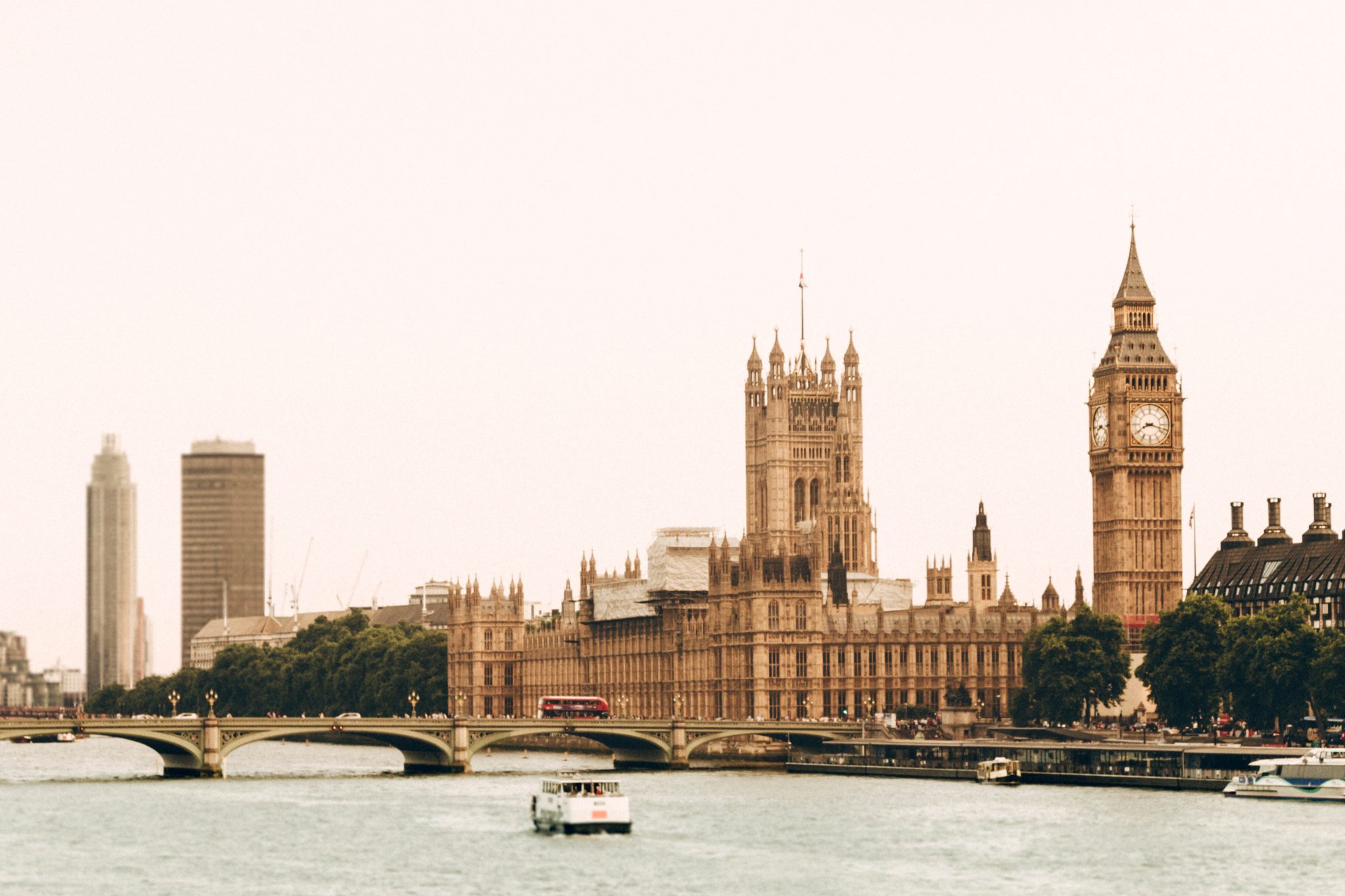 Lambeth Bridge – The Night Bus
Lambeth Bridge is located near the Houses of Parliament and Big Ben, and was filmed at night for those memorable "night bus" scenes. In the film the traffic comes toward the camera one way, but in actual fact, the traffic runs two ways on Lambeth Bridge! This was a decision made to give a higher intensity to the scenes and allowed for that intense moment where the night bus squeezes between two of London's red double-decker buses.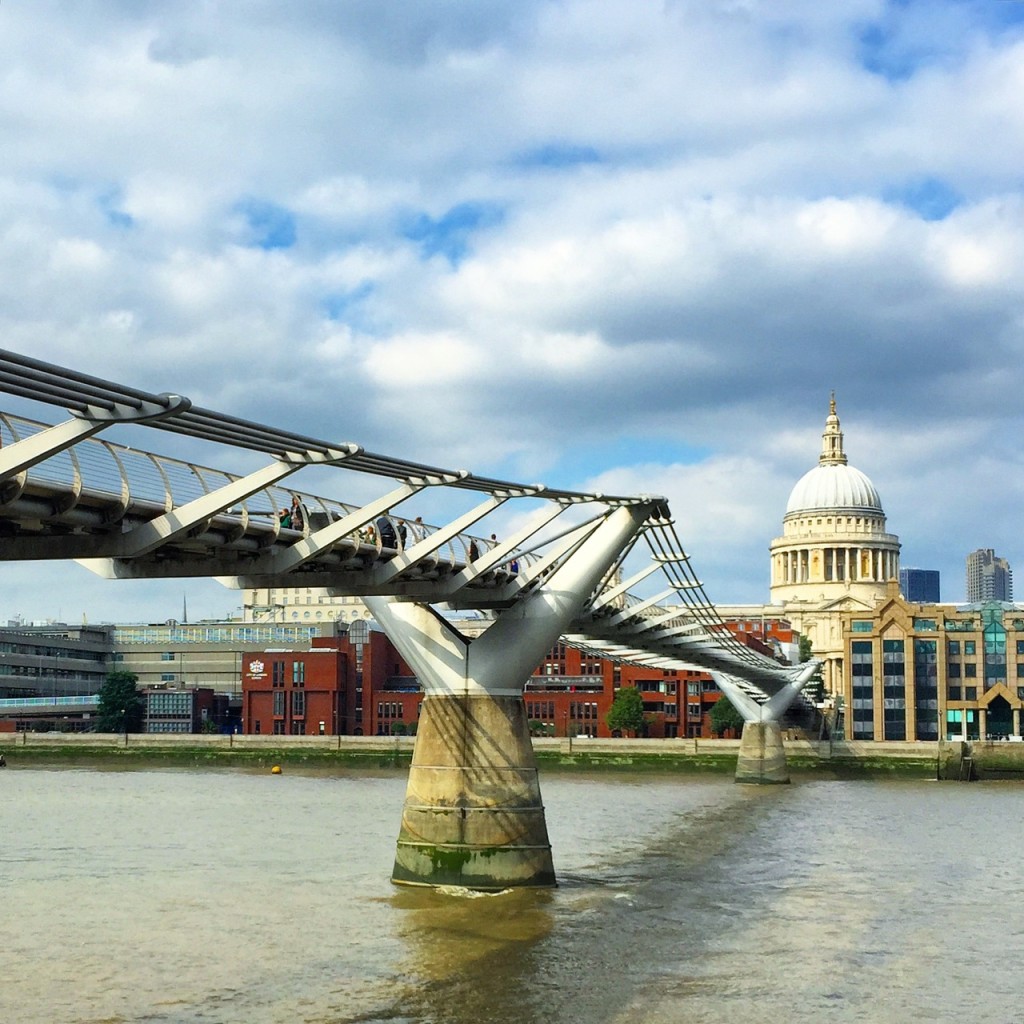 Millennium Bridge – Destroyed by Death Eaters
This is a fan's favourite as it is so accessible and such an obvious part of the films. The bridge is destroyed by death eaters at the beginning of Harry Potter and the Half Blood Prince. The bridge is a pedestrian bridge only, so be sure to wander across. On the South bank side you can enjoy a view of St Paul's Cathedral, which was also used for filming the scenes of Harry and other students in one of Hogwart's winding staircases. From this view you can also see the City of London School where Daniel Radcliffe gained his education before beginning his role in the Harry Potter franchise.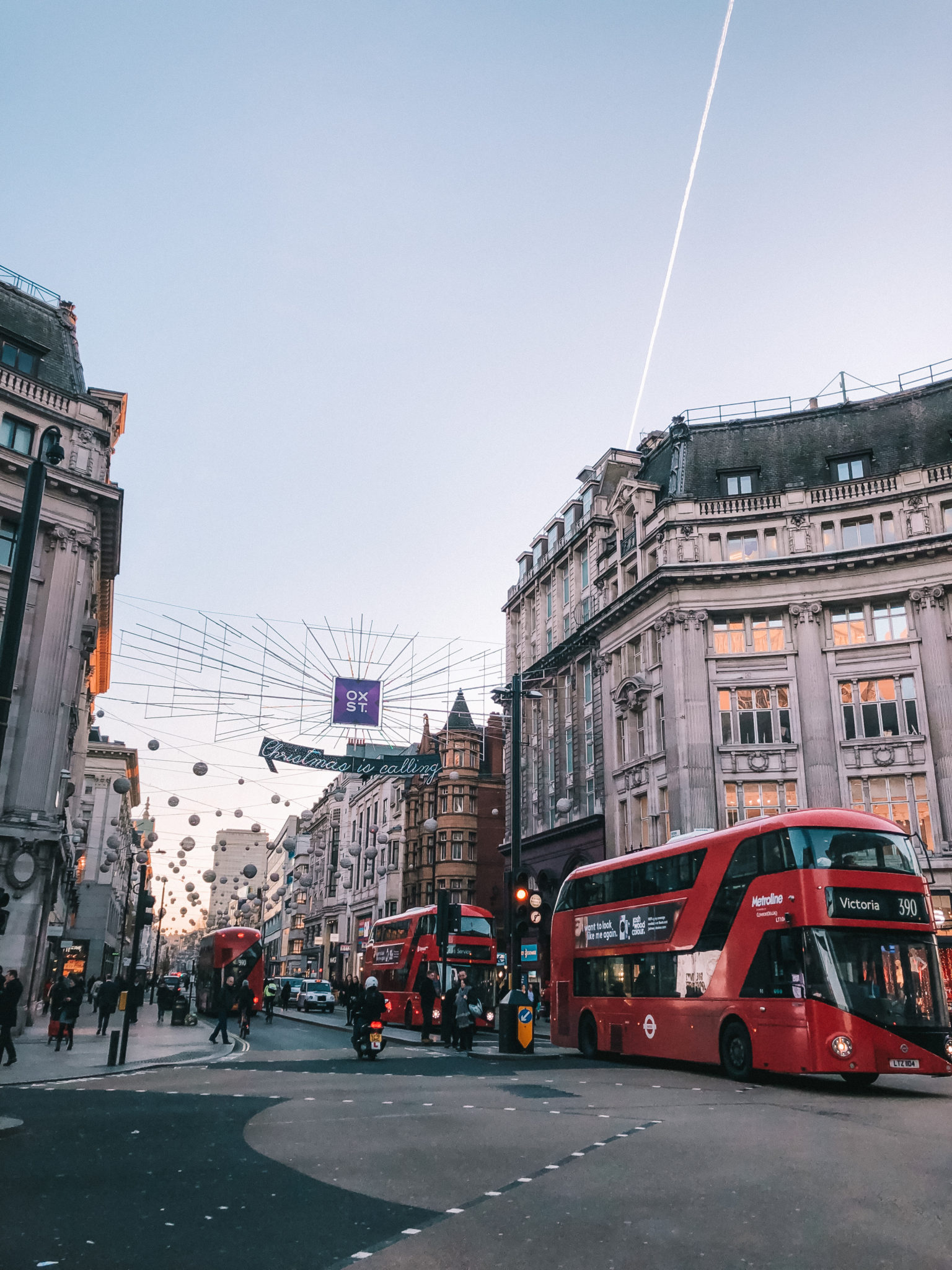 Borough Market
Just a short stroll from your current location, you will reach Borough Market, which is the perfect choice to stop for a bite to eat as it has some great fresh produce from around the world (and is a hot spot for Londoners to visit)! Whilst here, you will notice the above photographed location was in fact used for the exterior shots for The Leaky Couldron! It looks a bit different now with all the advertising in the frame, but there's still room for imagination!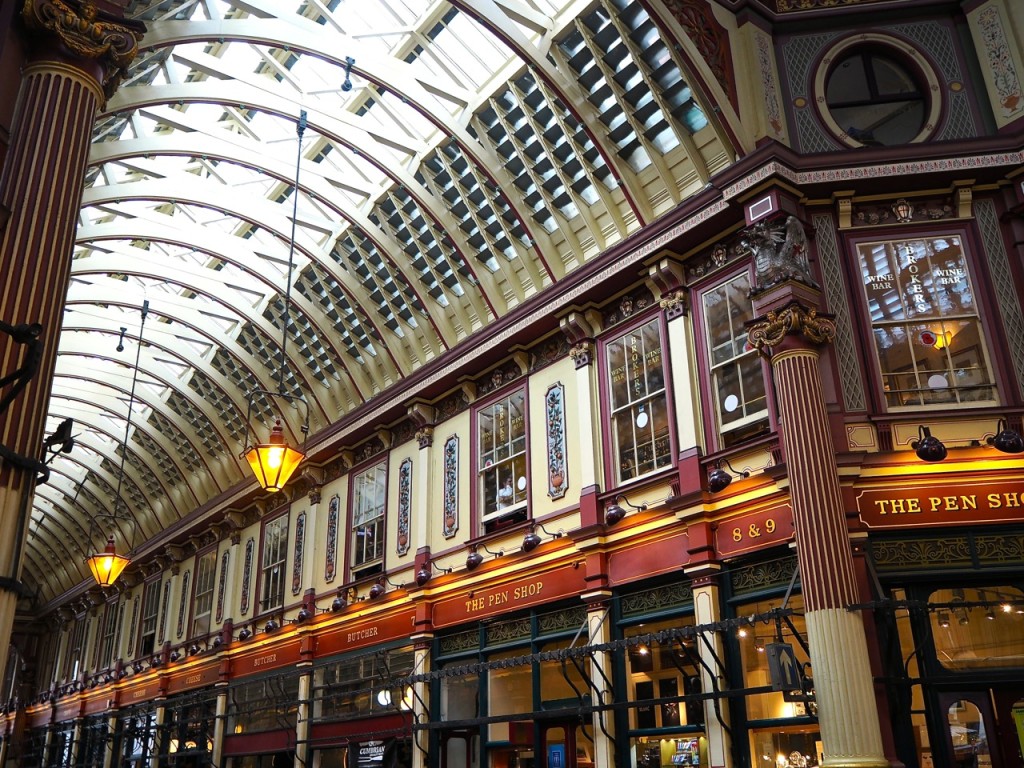 Leadenhall Market
Back across in the City of London you will find the other filming location for the leaky couldron at Leadenhall Market. Inside the Market (off one of the little side alleys) you will find the entrance which is now a bright blue and home to a dental business, but in the films was painted a grim black to give a better effect! The market itself is extremely picturesque, so this location is certainly worth a visit!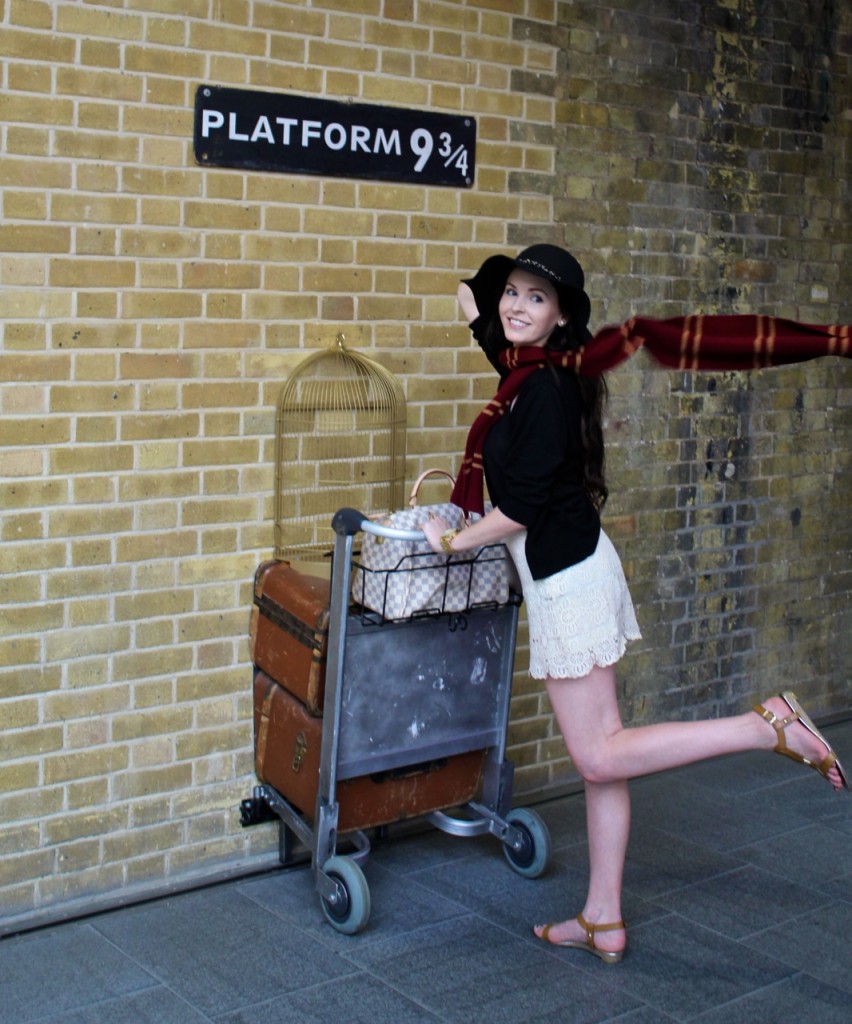 King's Cross Station
The tour concludes at King's Cross Station, platform 9 and 3/4. This location is quite far away, so if you're not on the bus tour just catch the tube to "Kings Cross Station" – too easy! Above is a setup scene gifted by Warner Bros to King's Cross Station to allow fans to grab their photos heading for Hogwarts. If you would like to visit the real platform where these scenes were filmed, it is actually located between platforms 4 and 5. To reach these platforms, you will actually need to be catching a train somewhere OR you can come during busy time when the barriers are open and sneak yourself a cheeky photo.
St Pancras Station
While the platform is filmed at Kings Cross Station, the exterior shots of the train station are in fact filmed of St Pancras Station, as it is far more picturesque. Be sure to take a look at the building whilst here, it is one of the world's most gorgeous train stations!
Reptile House, London Zoo
Inside the London Zoo is where Harry first discovers he can talk to snakes in Harry Potter and the Philosopher's Stone. You can of course visit this exact location, which is a hit with kids!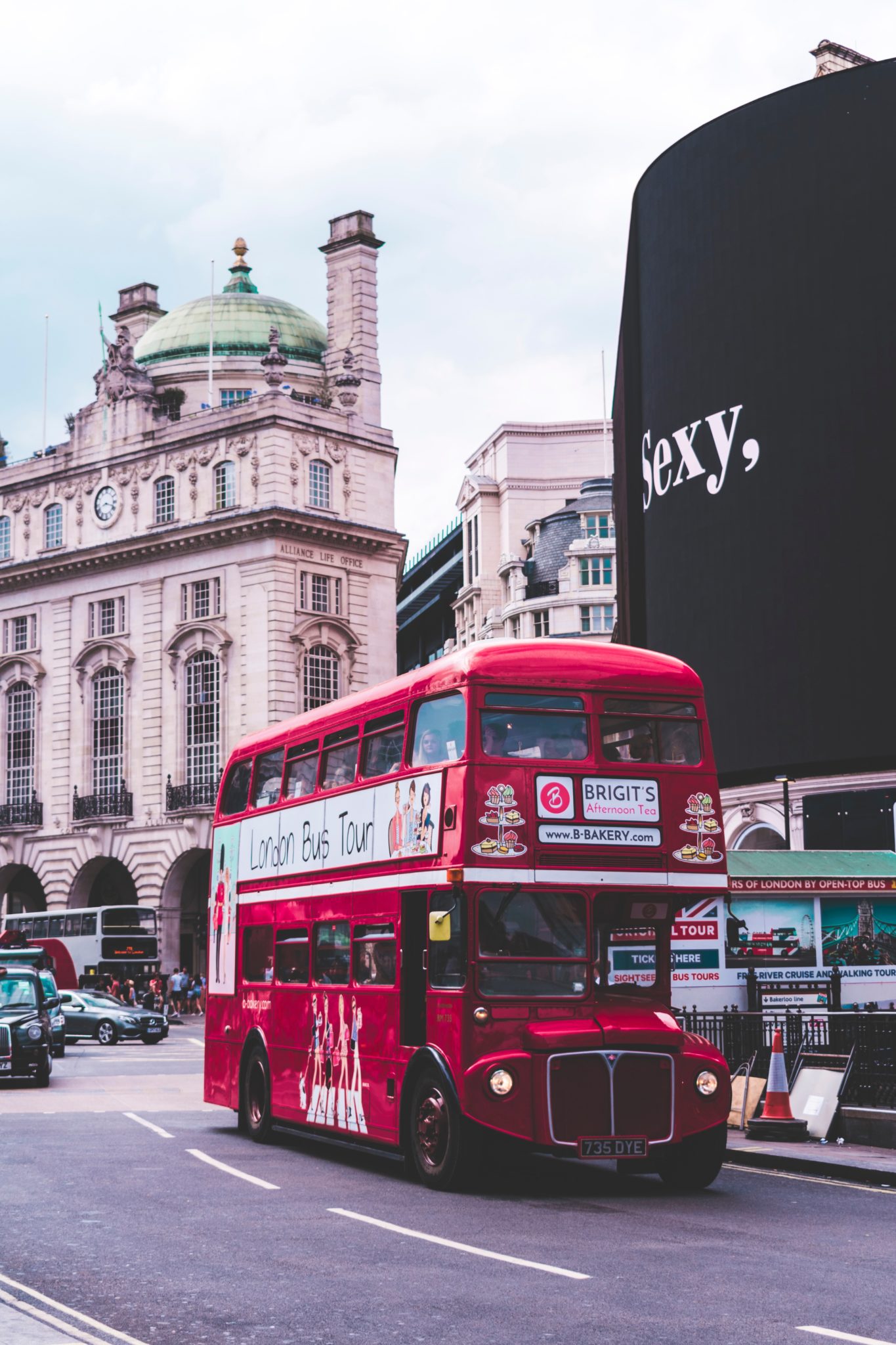 Piccadilly Circus
The scenes where Harry, Ron, and Hermione run through London's West End in Harry Potter and the Deathly Hallows Part I are filmed in Piccadilly Circus. This is a popular tourist landmark in the city so you will surely come across it through your travels if not seeking it out!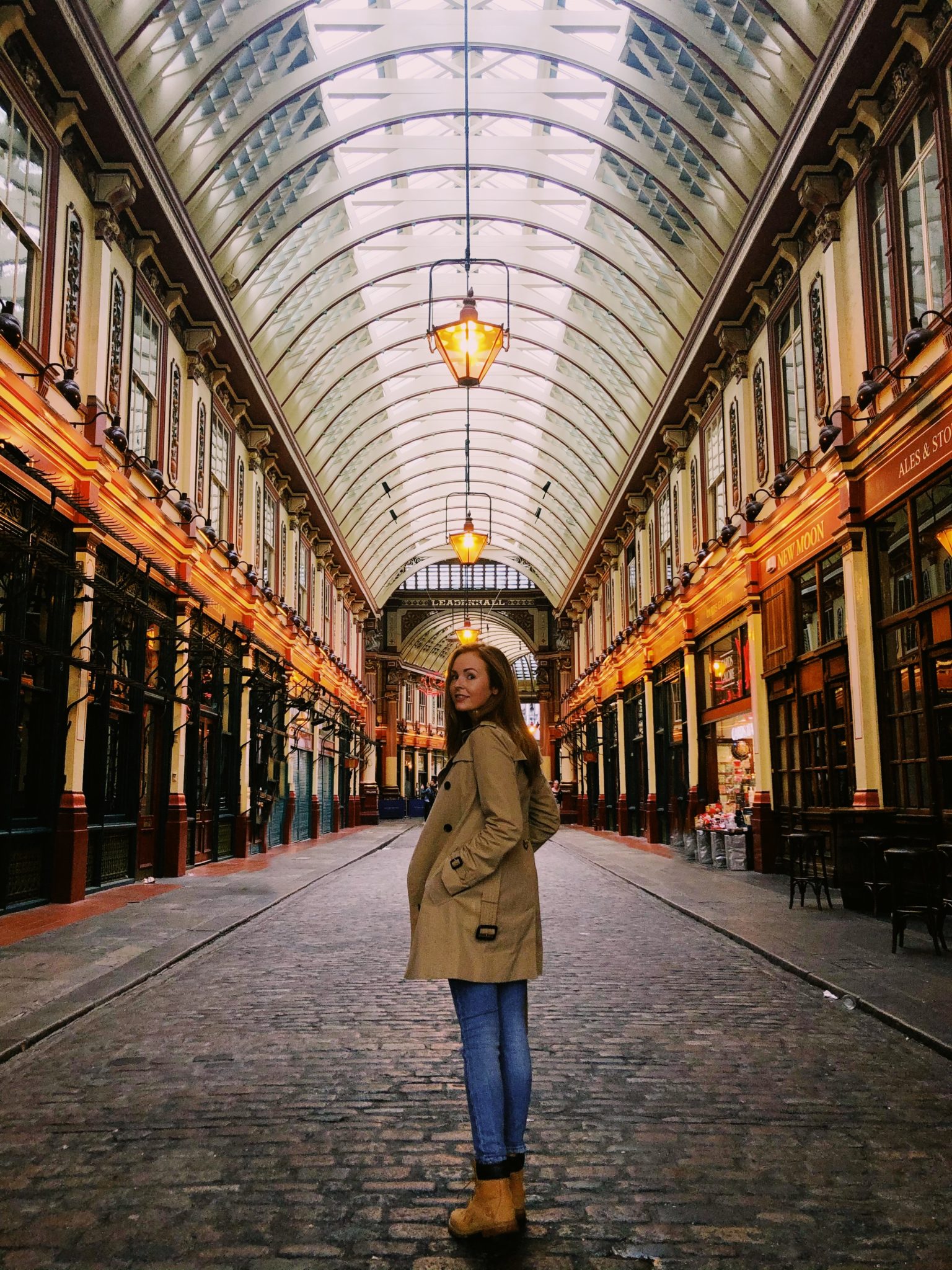 Stay: Threadneedles Hotel
Most of the Harry Potter filming locations in London are located in Central London and far from the usual tourist haunts. I have found the best hotel to explore London for Harry Potter fans is Threadneedles Hotel, located right by Leadenhall Market. From here you can comfortably walk to many if not all of the locations listed above. I'd recommend combining a couple of nights at this hotel in Central London with a couple of nights in the West of London to explore more of the typical attractions such as Mayfair, Buckingham Palace, Trafalgar Square and so on.
PLANNING A TRIP TO LONDON? CHECK OUT OUR GUIDE: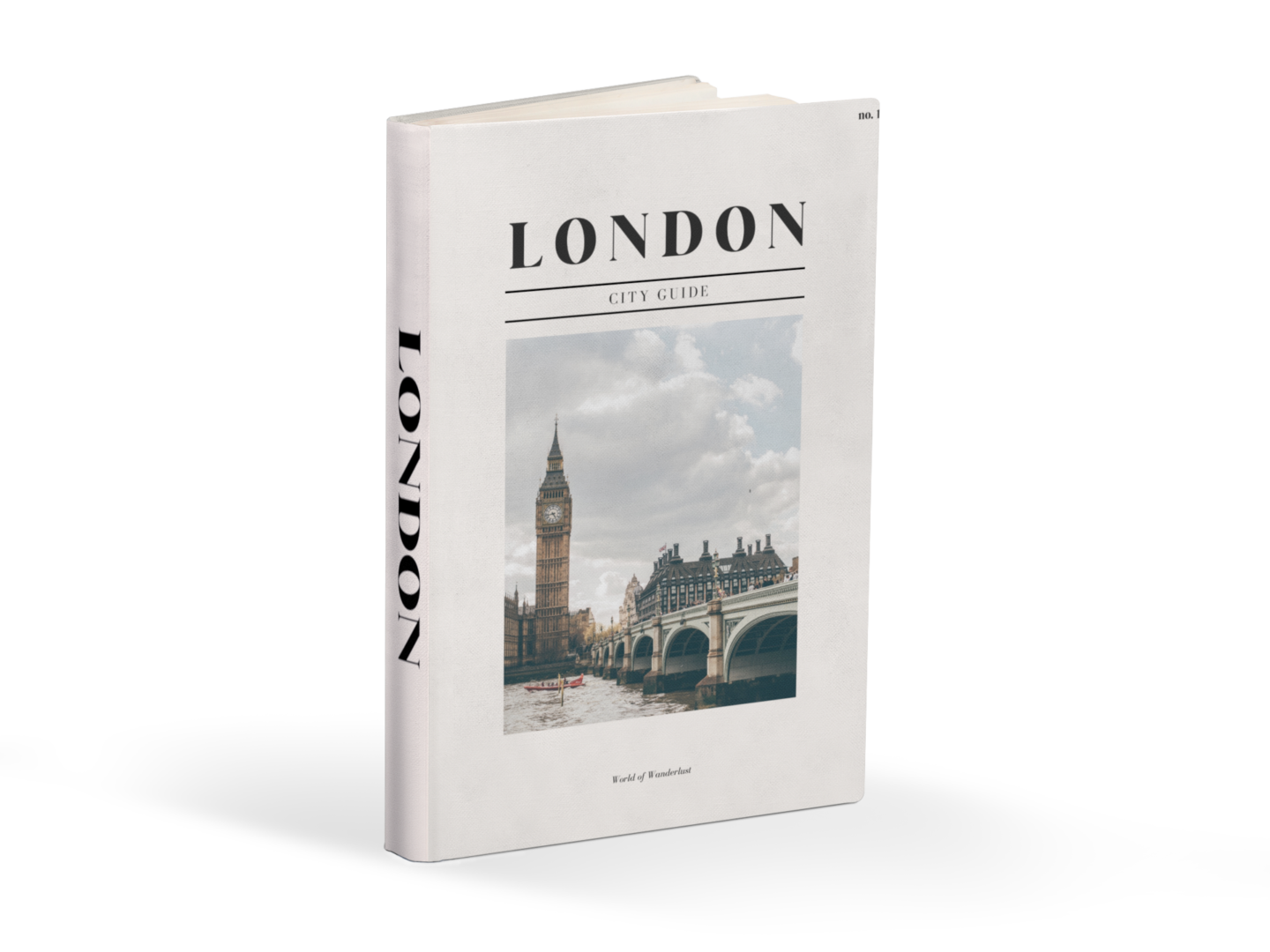 The WOW Guide to London