The small town of Hallstatt is commonly considered one of the most beautiful lakeside towns in the world. Due to its picturesque charm and dramatic mountain backdrop, Hallstatt is a small town with a big reputation. So, how do you visit Hallstatt? We've got the guide for you!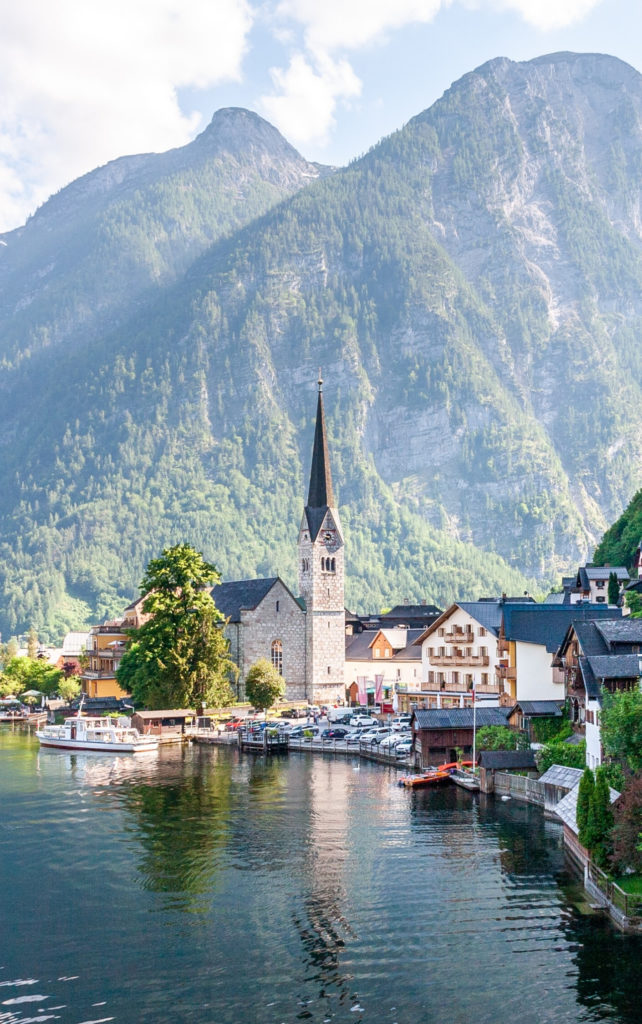 How to Visit Hallstatt
Arriving by Car
Unless you are travelling through Austria by car, arriving in Hallstatt can be quite complicated. It will take a few trains and a ferry connection to arrive by public transport, however, it is still doable!
If you are travelling by car, Hallstatt is closest to the city of Salzburg; home to the Sound of Music. Travel time between the two is around one hour and ten minutes. Vienna is a three-hour drive from Hallstatt.
Arriving by Public Transport
If you are travelling from Salzburg or Vienna, take the train between the two and get off at Attnang-Puchheim. Then, switch to the train bound for "Bad Ischl and Obertraun". The Halstatt station is one stop before Obertraun and south of Bad Ischl. Once off the train, take the ferry (it will be there to meet the train) across the lake to Hallstatt.
The beauty of arriving in Hallstatt by ferry is that you get to see the town in all her lakeside glory. Even if you don't arrive to Hallstatt this way, consider taking the ferry to have the full experience and see the town from the lake.
Travel by Shuttle Transfer
If travelling from Czech Republic, you will first need to make your way to Cesky Krumlov (2.5 hour bus drive from Prague), and then take a shuttle bus direct to Hallstatt. Shuttle companies offering the commute include Shuttle Cesky Krumlov and Bean Shuttle (with very similar prices).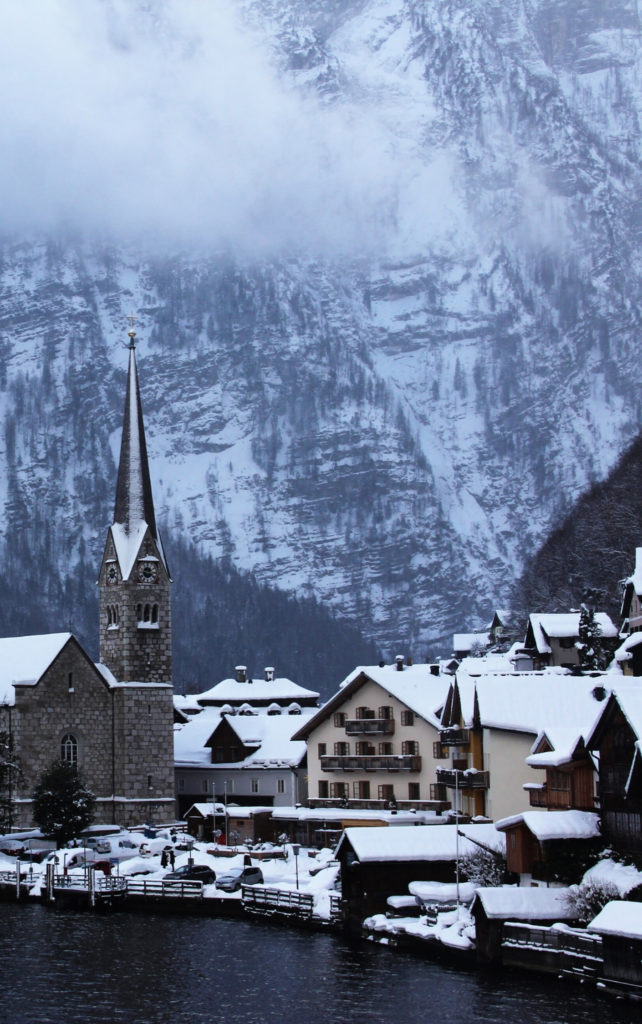 What to do in Hallstatt
Once you have arrived in Hallstatt, you might ask yourself what there is to do. I know I asked myself the same question! The main attraction is the picturesque town itself, so be sure to wear comfortable shoes as there will be lots of walking.
The best thing to do here is to slow down and live like a local for the day. There are some fantastic Austrian restaurants in the town and you will soon realise tourism is the main industry here.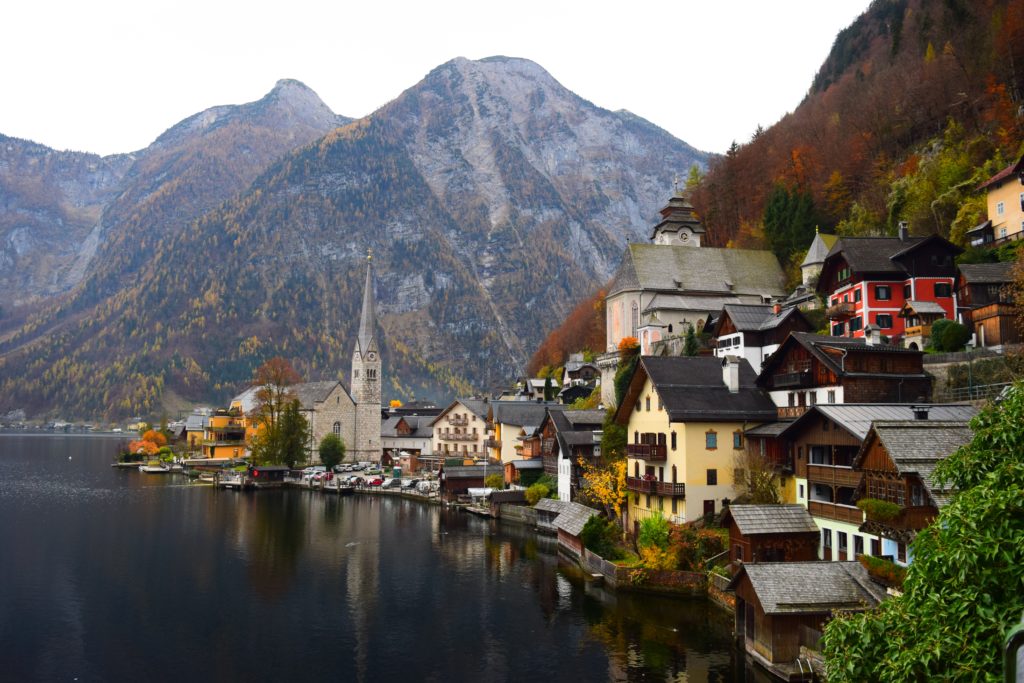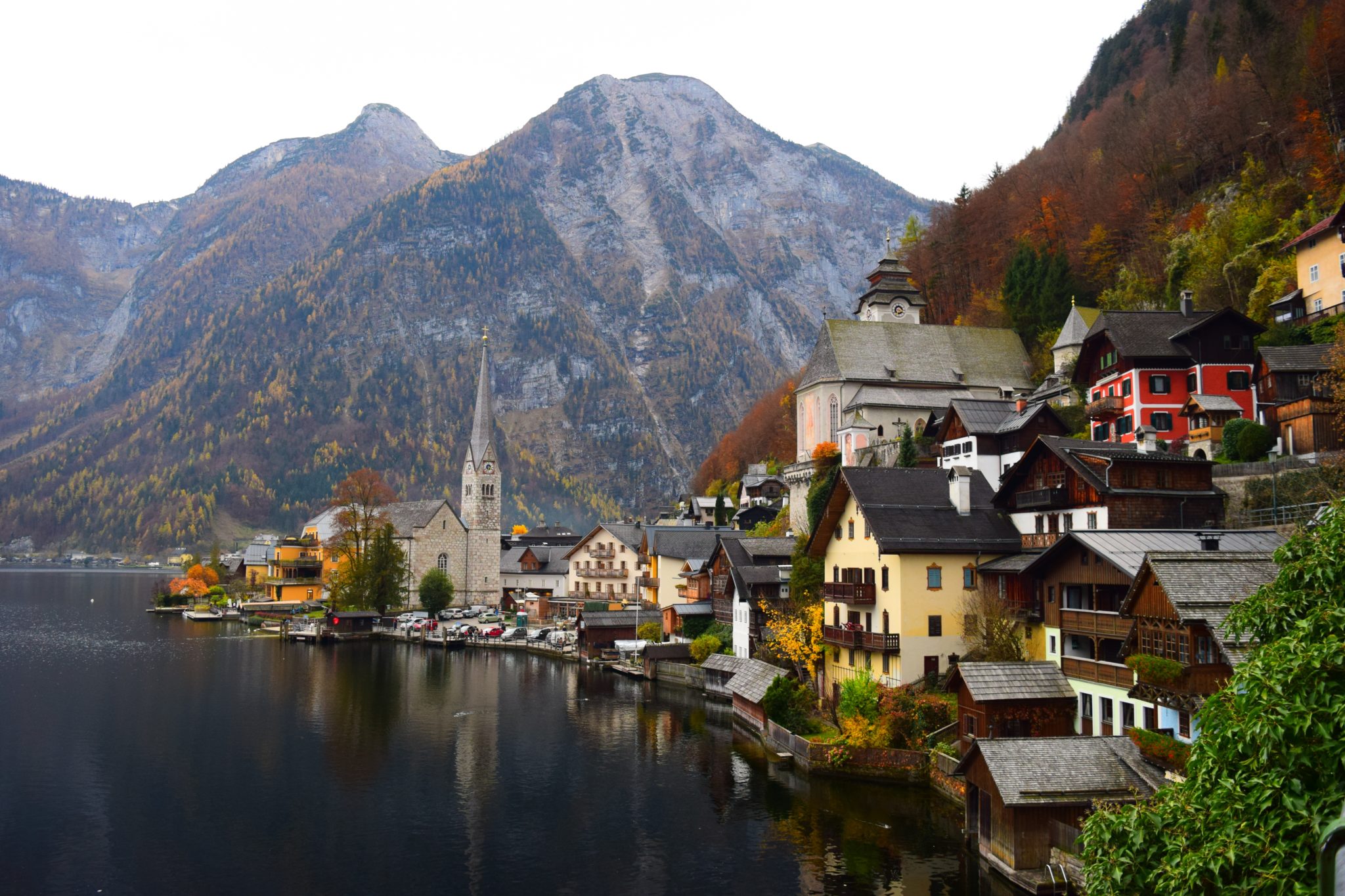 How long should you stay in Hallstatt?
As Hallstatt is such a small town, visitors really only need one or two nights to enjoy it.
If you're in need of an escape there are some great cabins and villas available for rent, with cheaper rates in the wintertime. This is also a great opportunity to make the most of the surrounding region and add some time on the slopes, so you could really stay a while!
A great idea for visitors is to combine a trip to Hallstatt with Vienna and Salzburg to see three of Austria's highlights. It is a little more difficult to combine the three with public transport, so I'd definitely recommend renting a car for ease of travel.