When I was researching our trip to Ethiopia I soon realised the sheer amount of places to see and experience across the country. It became clear to me that we would need to concentrate our efforts to a specific part of the country and after much deliberation, we decided the North of Ethiopia would be our first choice for our first visit. The Danakil Depression is one of the highlights of Northern Ethiopia, but it is a rough and rugged adventure you need to be prepared for. Here is my complete guide of tried and tested tips to ensure you get on board the best Danakil Depression tour, for the right price and know what you are up for!
Planning a trip to the North of Ethiopia, I never could have imagined how many places I would stumble upon that took my interest. Cities like Gondar, Lalibela and Axum were recommended by friends who had visited in the past. Despite city recommendations we were both more drawn to the journey over the destination, so we settled on a plan to visit the Danakil Depression and Simien Mountains. Any cities that we could fit in during our journey to these locations we would, but cities would not take priority.
The Danakil Depression struck me as a place so unlike any other I had ever visited, so it quickly shot to the top of my list of non-negotiable locations. The Danakil has been dubbed the hottest place on earth, is regarded as inhospitable and just by looking at photos alone, I knew I had to see it for myself.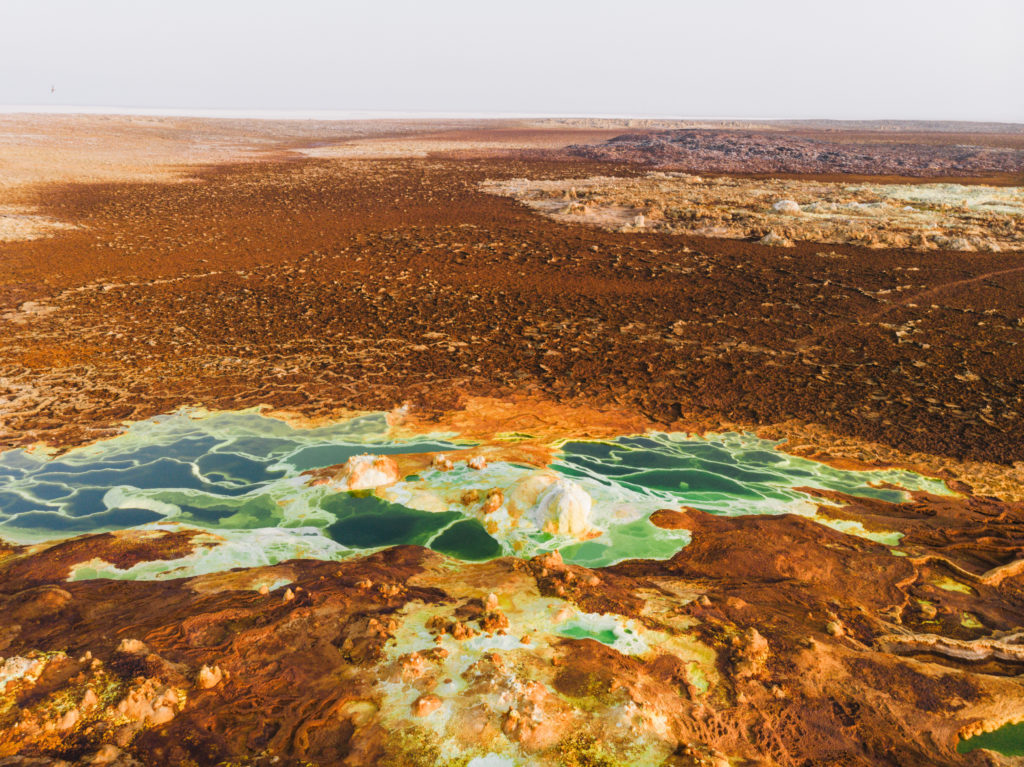 Is it Safe to Visit the Danakil Depression?
The Danakil Depression has been described as the lowest, the driest, the hottest, and the most inhospitable place on earth. So, why should you visit?
I asked myself this same question when booking our trip and when describing it to friends, I settled on the fact that a trip to the Danakil is like an educated gamble. There are tour companies that make their way out there daily so it is relatively safe, but there is certainly an element of risk involved. The air is filled with poisonous gases from the volcano, the sulphuric acids of Dallol, the combination of these gases with the heat and of course the reputation it has for being inhospitable.
But for all the risks, the reward is really worth while. I would be kidding myself (and my readers) not to mention the German tourist who was shot dead near Etra Ale volcano in 2017. It was never reported who was responsible for the attack, though there have not been any attacks on tourists since.
The risks are thus possible but at the time of writing not present.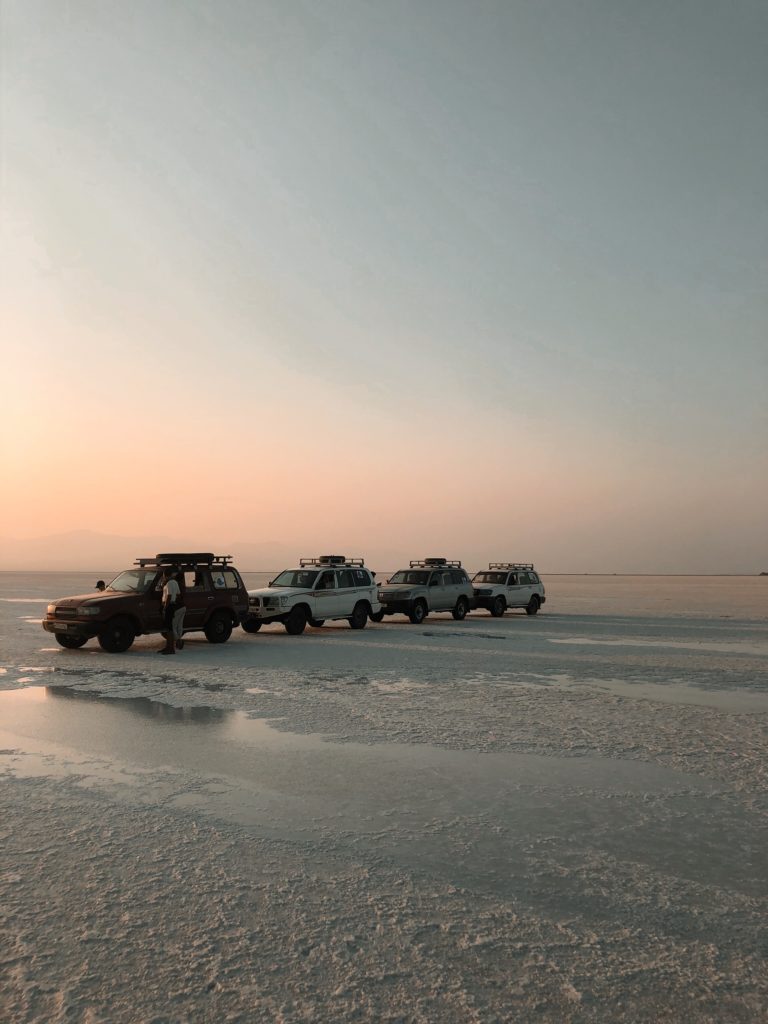 How to Choose a Danakil Depression Tour
If you've decided you are up for the adventure to the Danakil Depression, it is important to choose your tour group wisely.
The main tour company operating tours in the region is ETT, a huge company that take large group convoys to the Danakil. Travelling in large groups is not really my style, so I looked for a smaller operator.
We settled on Magma Flow, a small group company who offered to get us back to the airport in time for out (4:00pm) flight on the final day of the tour. Most other groups claim to return to Mekele at 5:00-6:00pm in the evenings and were inflexible, so this reason alone decided our fate.
At first we were really happy with our tour choice but soon realised we had fallen victim to paying way too much for way too little. Other travellers in our group paid $325 USD per person for the two night tour, whereas we paid $500 USD per person by booking in advance online. It is important to note that you should never pay more than $325 USD for the tour and the price is always 'negotiable' in Ethiopia. It is much easier to negotiate prices on the ground and if you are worried you won't be able to get on a tour, rest assured there are plenty of tours departing daily.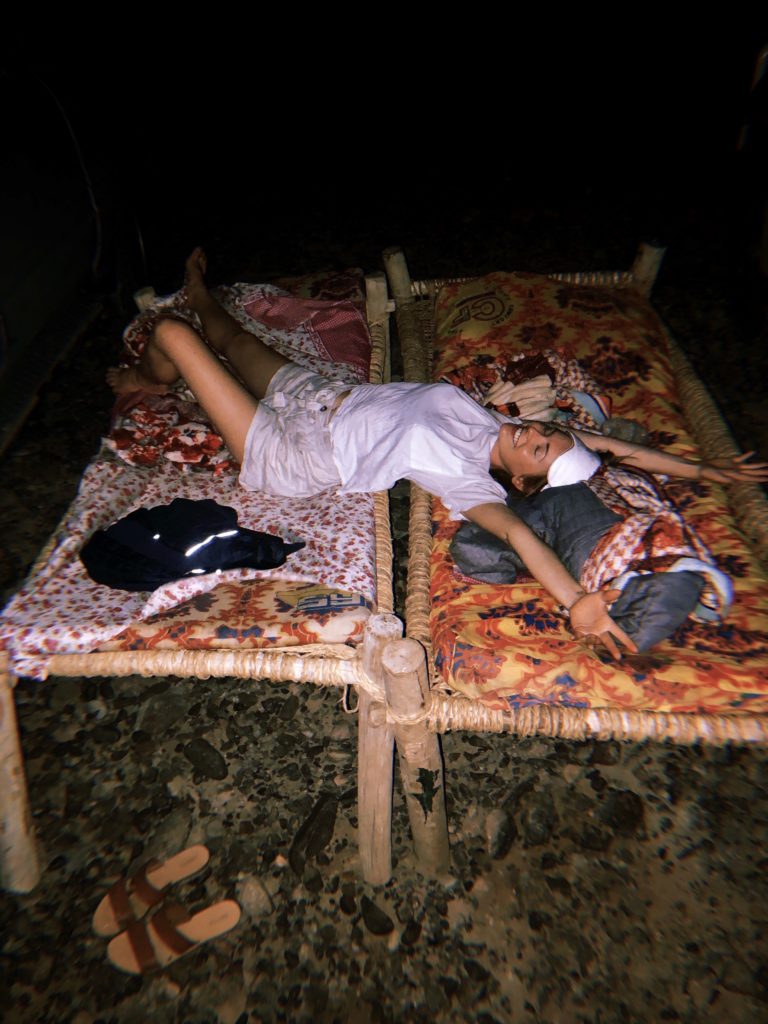 One, Two or Three nights in the Danakil Depression?
The next consideration to make is how long you should spend in the Danakil Depression. There are 1, 2 and 3 nights tours on offer and each option has their own appeal.
1 night – Etra Ale Volcano or Dallol
The 1 night tours will give you an option to see either Etra Ale Volcano or Dallol (the pretty colours which are actually also a volcano that has never surfaced). Without a doubt our highlight of the trip was Dallol. It is a place unlike any other I have been and feels like you are walking on Mars. If it were me choosing, I would definitely opt for Dallol over Etra Ale. That is mostly because there is only a small amount of lava at Etra Ale right now following the eruption in 2009.
2 nights – Etra Ale Volcano, Salt Pans and Dallol
The 2 night tour is the most popular option and allows you to see everything in the Danakil Depression in a whirlwind, adventure packed three days. This is the best way to get a feel for the Danakil Depression by not skipping any of the major attractions.
3 nights – Not advised
From what my tour guide explained, you don't see much more on the 3 night tour and therefore I would recommend limiting your time to 1 or 2 nights.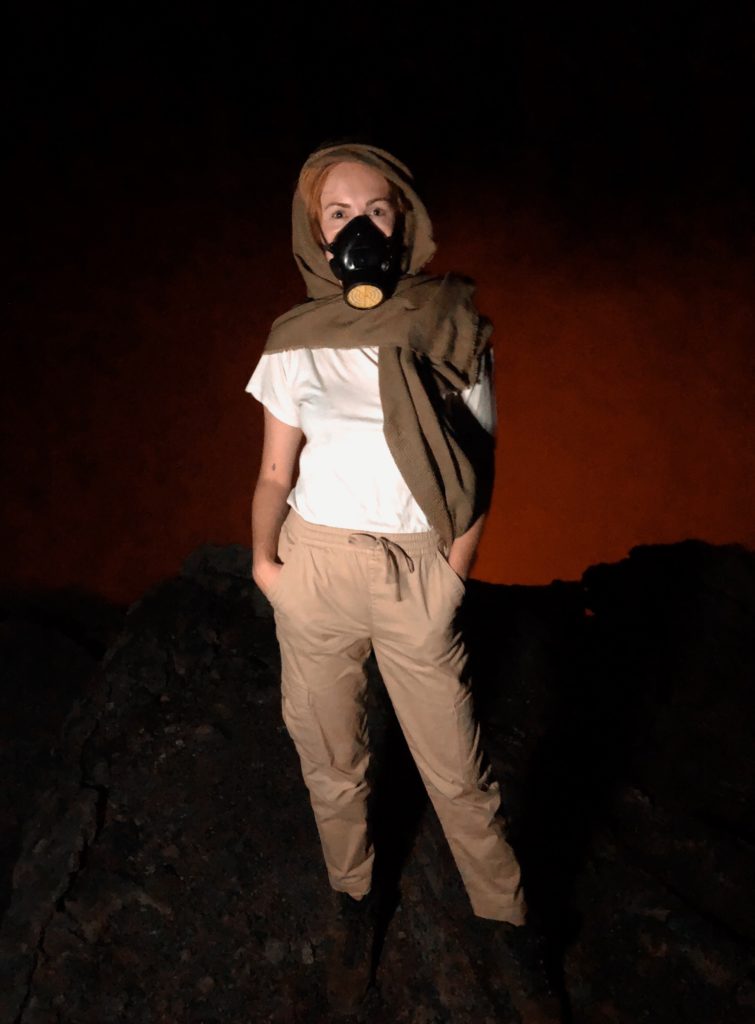 Day one: Etra Ale
Every tour is different in its direction so you will either visit Etra Ale first or Dallol. However for the purposes of describing the trip, I will follow our itinerary to explain what you can expect.
On Day one we were collected from our guest house at 10:00am and departed Mekele at 11:30am. From there you will drive around one hour to lunch, followed by a further 4-5 hours drive to Etra Ale. Everything was smooth sailing until we almost reached the volcano and attempted to pass through a final security check point. We spent around 90 minutes waiting in the car at this check point because of a disagreement between two groups who were arguing about the money paid for us to pass the check point. Our tour guide explained this doesn't usually happen though after speaking to other travellers, it isn't rare. Be sure to expect delays and remain calm!
Once we arrived at our campsite we were straight into hiking to the volcano. We reached the volcano in the dark of night and were provided gas masks to filter the air as it is extremely hard to breathe up there. We spent around an hour at the volcano before hiking back down to our camp. Some tours were camping on the rim of the volcano itself, some below the base.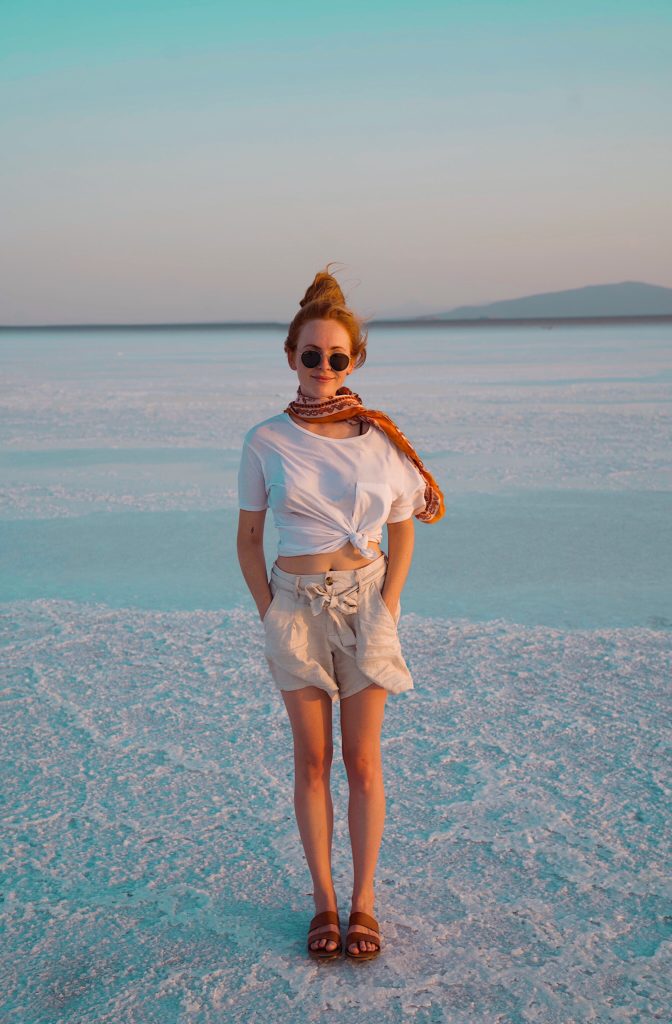 Day Two: Salt Pans
The next day we woke up with the sunrise and after breakfast began the longest driving day of the tour. The Danakil Depression is only connected by limited roads so the driving distances are vast. Sadly there is a road currently being built to connect Etra Ale and Dallol to make the tour possible to do in just one night. I say sadly because it takes a way a lot of the adventure and off-roading of the tour which makes it feel so authentic. Until this road is completed, you can expect a 6-8 hour drive on this day!
First we make our way back to the same place we had lunch the day before and from there, journey North toward Dallol. We arrive at the salt pans prior to sunset and first make our way to a tiny hole cut into the salt to create what locals describe as "a mini dead sea".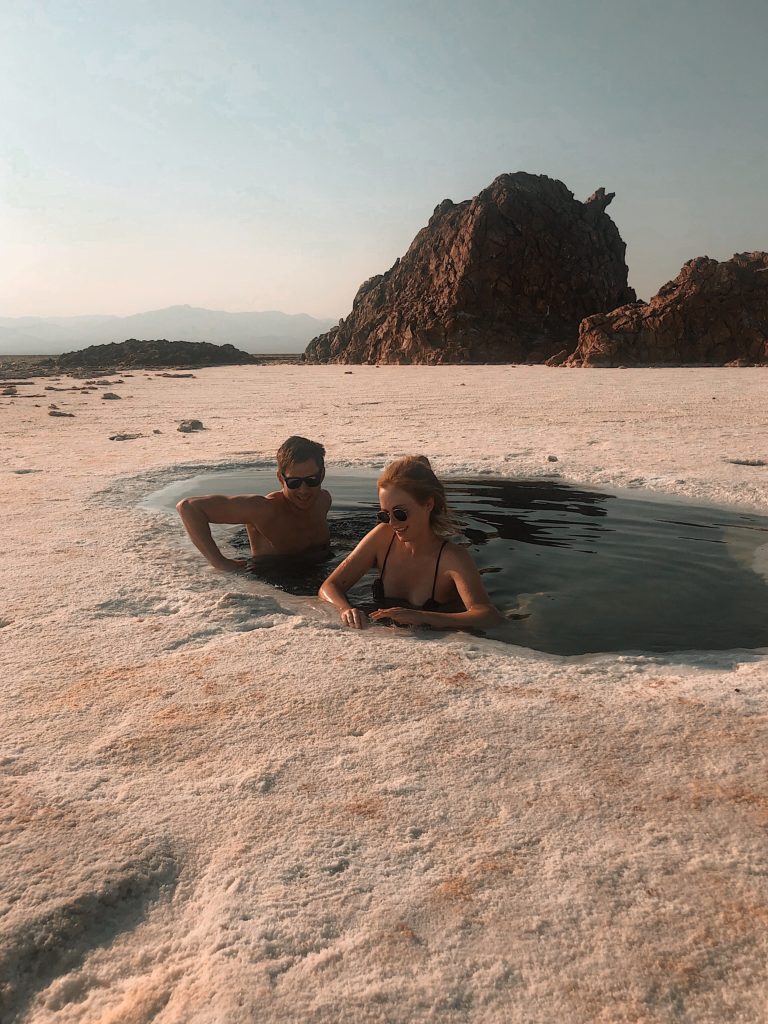 After our float in the salty water, we make our way further into the salt pans for sunset. This is one of the more glamorous parts of the trip – there's wine, dancing and a beautiful backdrop to remind us of how remote we are in the Afar region.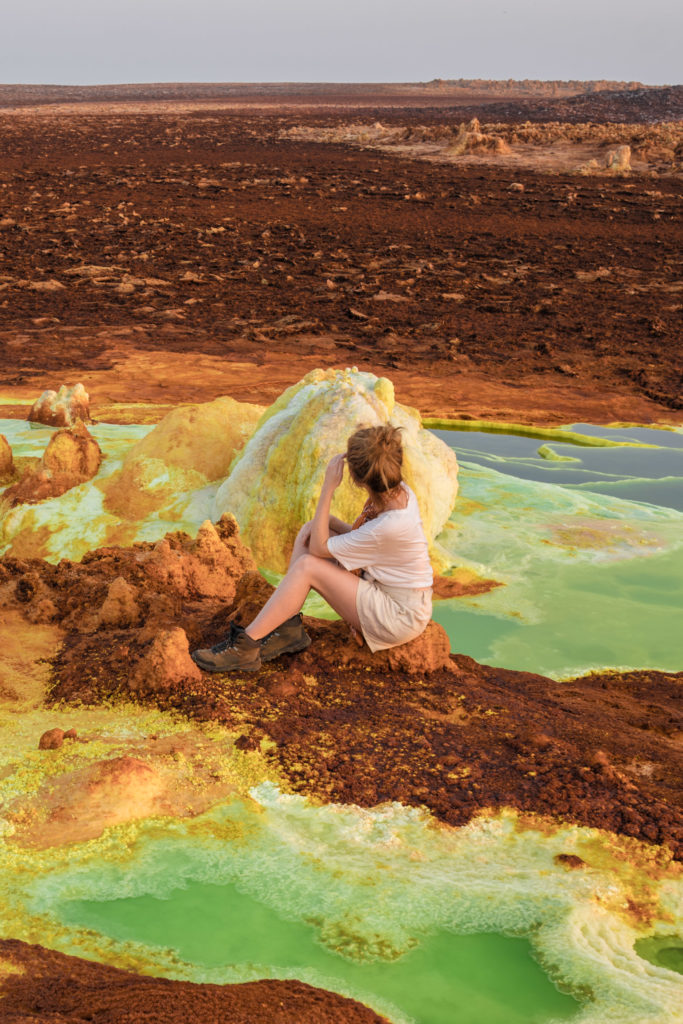 Day three: Dallol
On day three we wake up at 4:00am to be the first to arrive at Dallol. Despite the early wake up call everyone in our group is surprisingly enthusiastic and eager to be the only people traversing the landscape of this volcanic atmosphere 130m below sea level.
Dallol is a volcano that never came to fruition. The sulphuric acid casts an unbearable smell over the entire area (it smells like egg, ha!) but the landscapes are too unbelievable to really notice. Other tour groups arrive as we are leaving and the light quickly warms the hottest place on earth. It is only 8:00am and the temperature is scorching!
From Dallol we make our way back to the Salt Pans to see the salt miners working and hopefully catch a camel caravan in the action. Unfortunately it is Friday and our tour guide informs us that on Fridays Muslim workers take the day off and on Sundays Christians rest. Thus if you can time your visit accordingly you will be able to see what we didn't.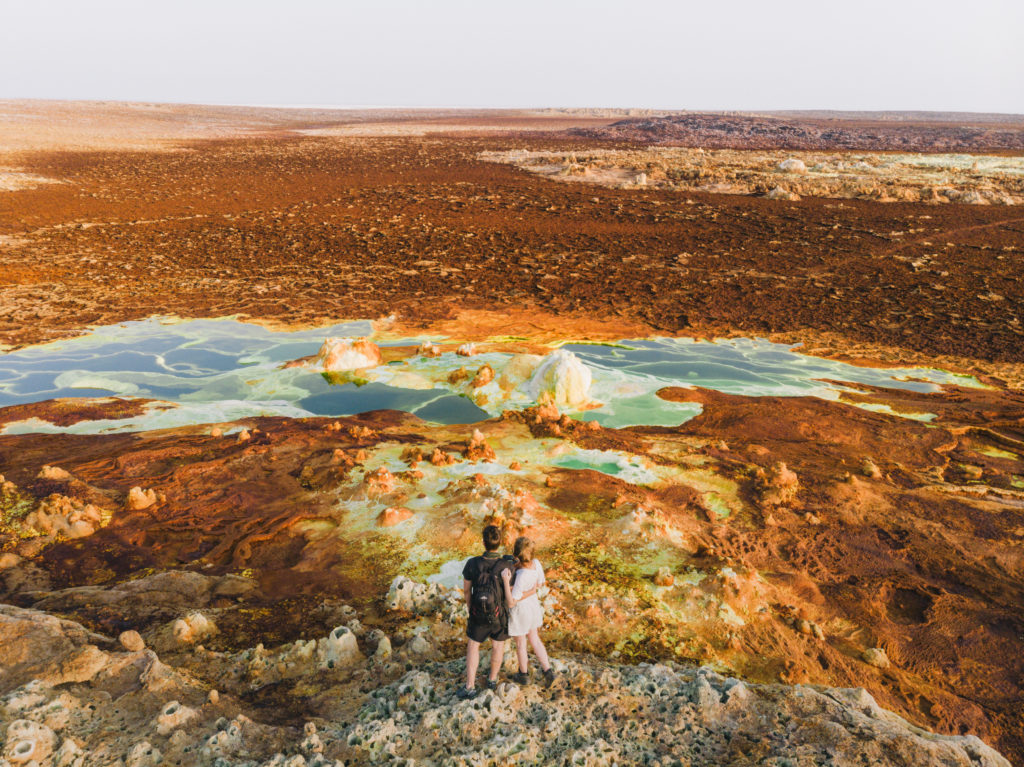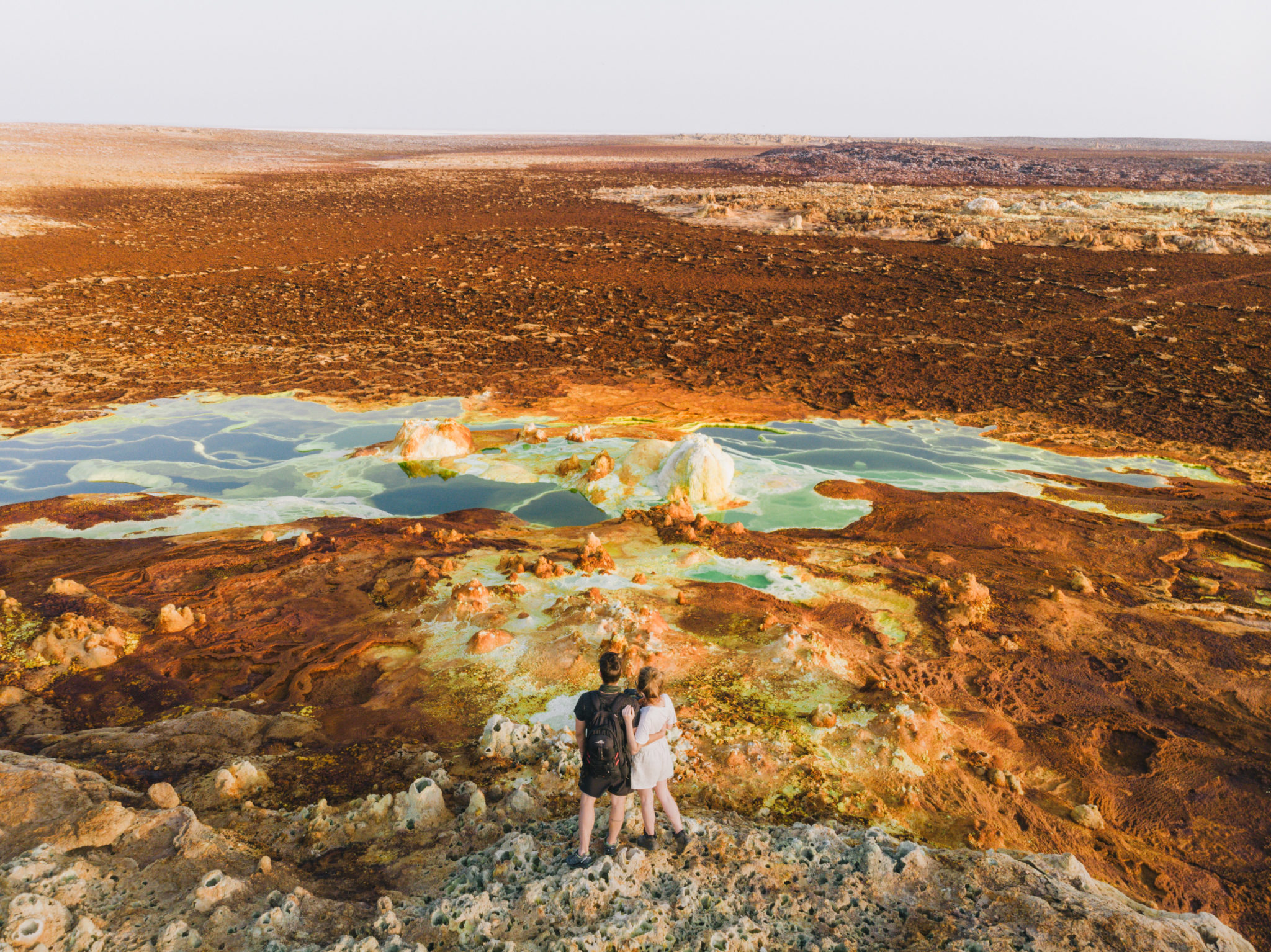 The future of the Danakil Depression
As mentioned earlier the Danakil Depression tours are rough, rugged and such a unique adventure in one of the world's most remote landscapes. This is all about to change when the newly built road is opened that will connect Etra Ale and Dallol. What was once an off-road experience in a 4×4 will become much more accessible for travellers. While the plus side will be lower travel times between the two locations, it will also make this more of a sightseeing trip rather than a journey to the depths of Northern Ethiopia. If you have the chance to visit in the next few months I would say sooner is better than later!