I've always been intrigued by Nordic spa and wellness traditions. Just as much as Goop loves a new eye cream, I love a new wellness ritual. This being January after all. So when I discovered the newly opened floating sauna in Derby, Tasmania, I knew I had to go. Besides, it was just over an hour's drive from my home and what better time than now to explore your own backyard?
The Floating Sauna, Derby
So on a balmy Friday morning at precisely 4:00am, my alarm triggered me awake for a day to remember at the Floating Sauna, Derby. This small once mining town has gained international recognition over recent years for its network of mountain biking trails, but there's so much more to discover in this vibrant little town.
The floating sauna was the brainchild of owner operator Nigel, who says he wanted to add value to the already thriving tourism economy in Derby. What he didn't predict, however, was that his own tourism operation would become a destination in itself. The floating sauna is now booked out weeks in advance, offering one hour time slots for a cool $45 a pop.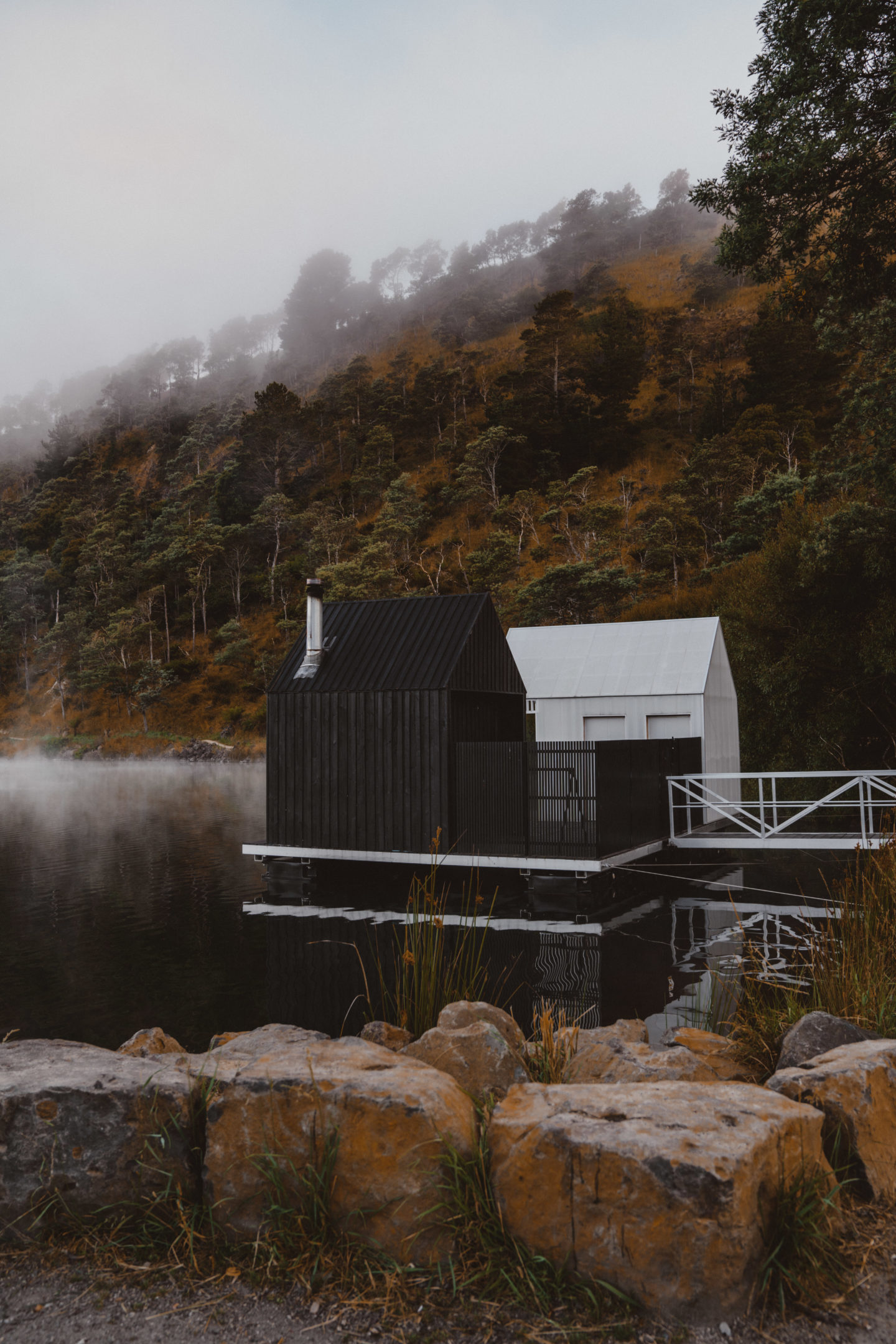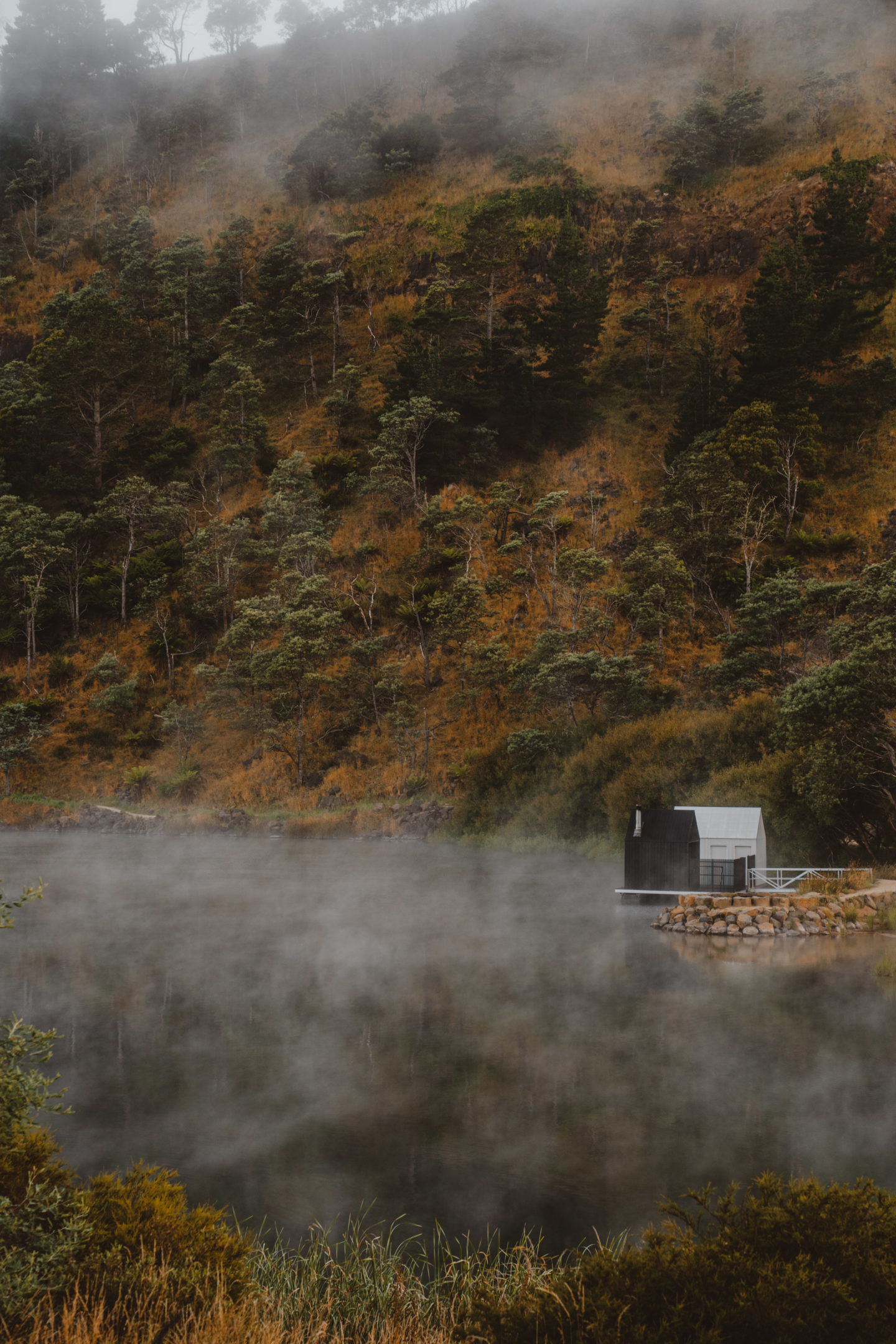 Bringing Nordic Spa Culture to Tasmania
We all know Tasmania has a cooler climate to the rest of Australia. And if you didn't know that already, you do now! Take one quick look at a map and you'll see we are geographically closer to the continent of Antarctica, meaning more cold fronts make their way here. But instead of looking at that as a negative, many business owners are starting to look for the positives in this.
Enter: the floating sauna at Derby in Northeast Tasmania.
My own obsession with Nordic spa culture started about six years ago in Finland. I was touring around Lapland in search of the Northern Lights when I discovered something equally as intriguing to me: the art of sauna. I say art because I have since learned that it is, without a shadow of a doubt, quite an artform. A stint inside the sauna should be followed by a cold plunge. Doesn't sound too crazy, right? Wrong! In Finland and neighbouring Nordic countries, the cold plunge often takes place in a frozen lake. Quite the wake up call.
The floating sauna in Derby is a far cry from a frozen lake plunge – especially in summer. But the art of sauna is still the same. The wellness ritual feels invigorating, replenishing, and you'll leave feeling completely renewed.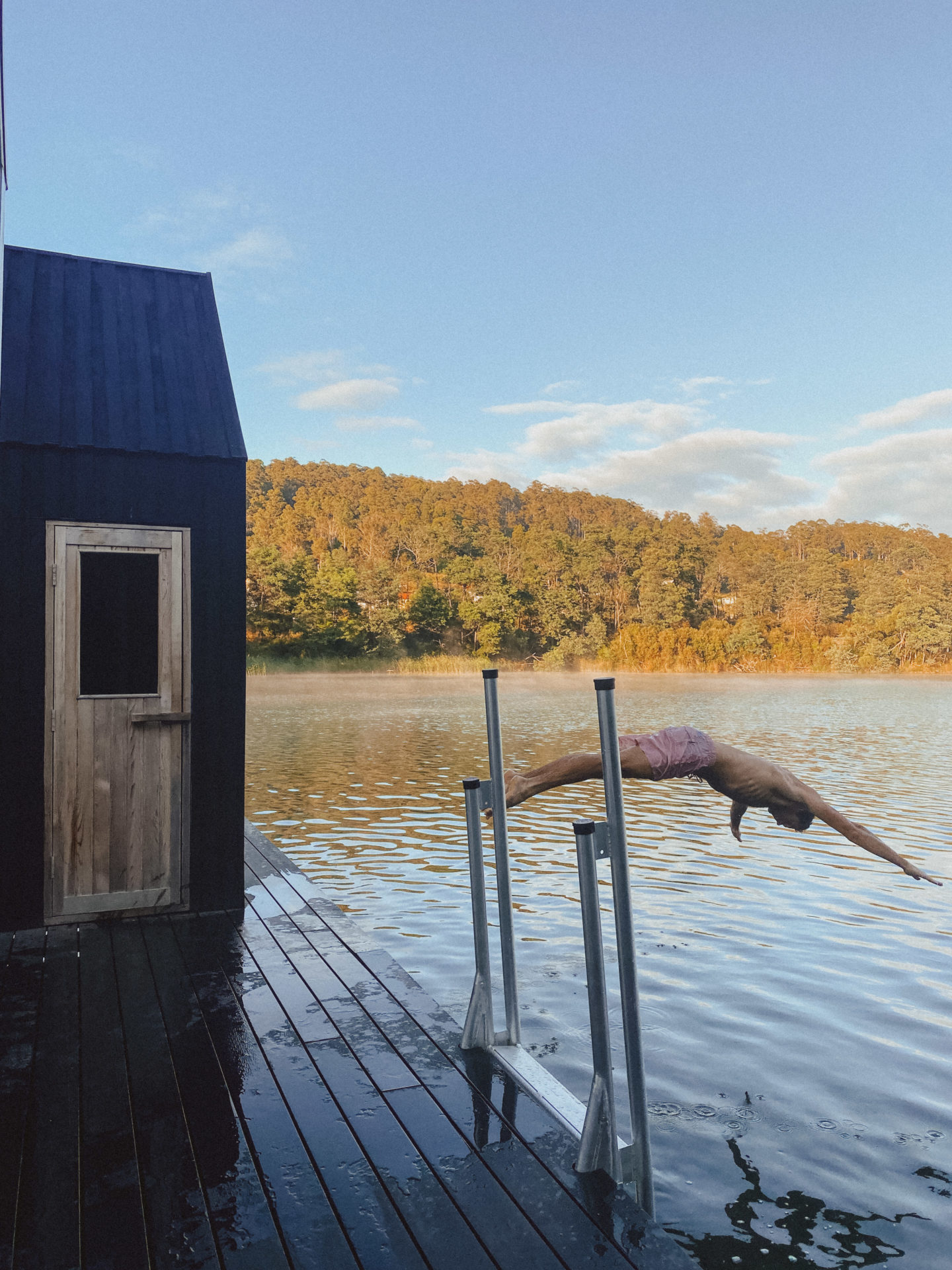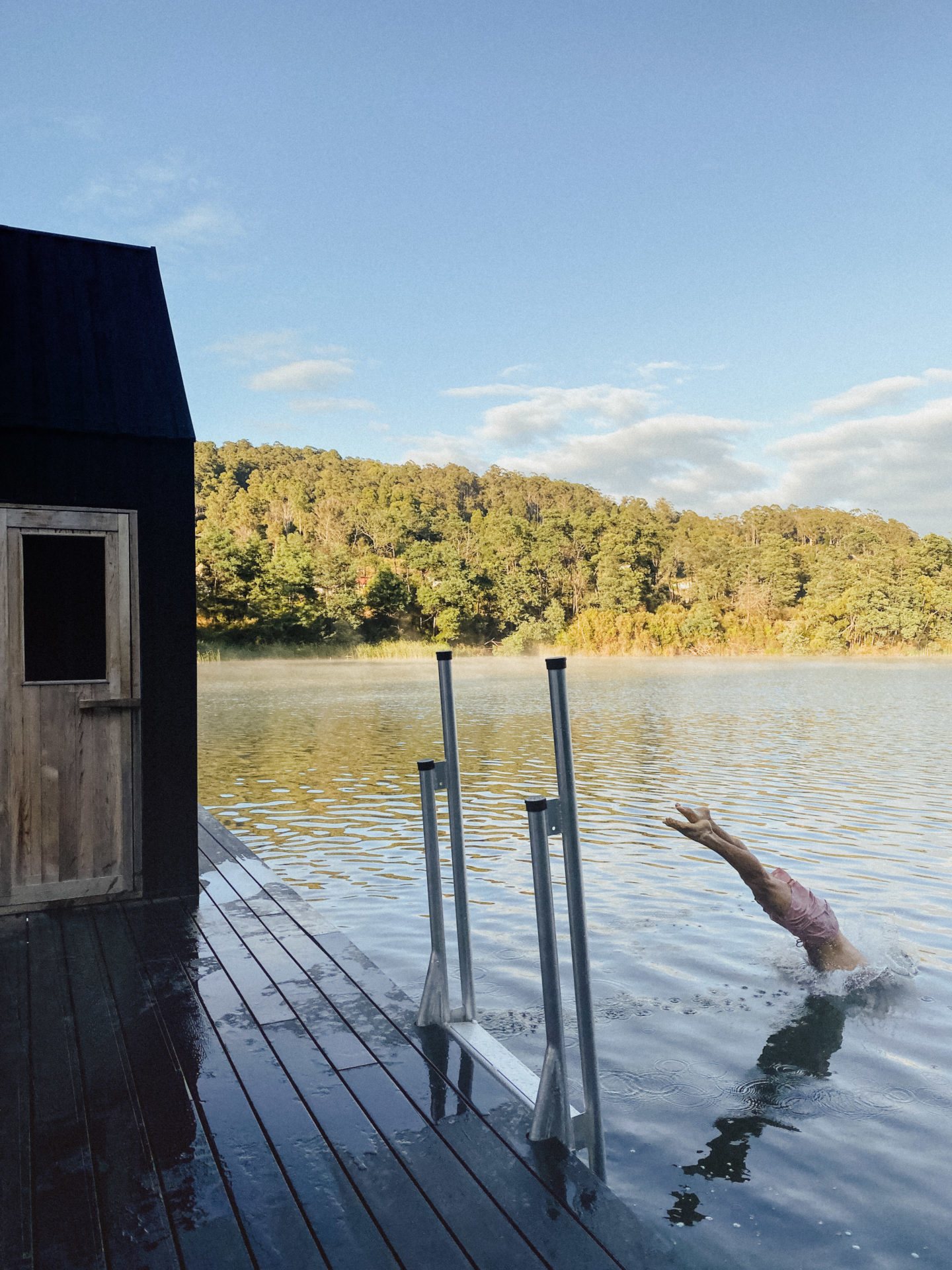 The details: How to book the floating sauna
So, you want to visit the floating sauna in Tasmania, now what?
If you're already in Tasmania, Derby is a 90-minute drive from the city of Launceston. It is a pleasant but windy drive, so be sure to keep this in mind! We started our morning at 4:00am to arrive in Derby by 6:00am for the morning light and fog.
If you are planning your visit to Tasmania, Derby is in the Northeast of Tasmania. It is best visited when you are travelling North to Launceston, perhaps also stopping at Bridestowe Lavender Farm and the Barnbougle Golf Course. The nearest airport is Launceston.
The price per person is $45 for a one hour session, sharing a social experience with others. You can also privately hire the venue.
More things to do in Derby
Elsewhere in Derby you will find an endless supply of mountain biking trails. This is Tasmania's premiere mountain biking destination and the options are endless for adventure travellers.
The blue derby pods ride is a great way to experience the trails for the first time. This hosted experience includes premium pod accommodation, cooked meals and local wines.
STILL WANT MORE?
The 50 Best Places in Tasmania
The Best luxury hotels in Tasmania
Hiking the Overland Track in Tasmania