As one of the main draw cards for nature-loving travellers, the Gelada Monkeys are reason enough to travel to Ethiopia. The monkeys are one of the few life experiences you can have to encounter primates at such proximity. Here's our guide to show how to visit the gelada monkeys in Northern Ethiopia. It includes everything you need to know to plan your visit and our top tips for the journey.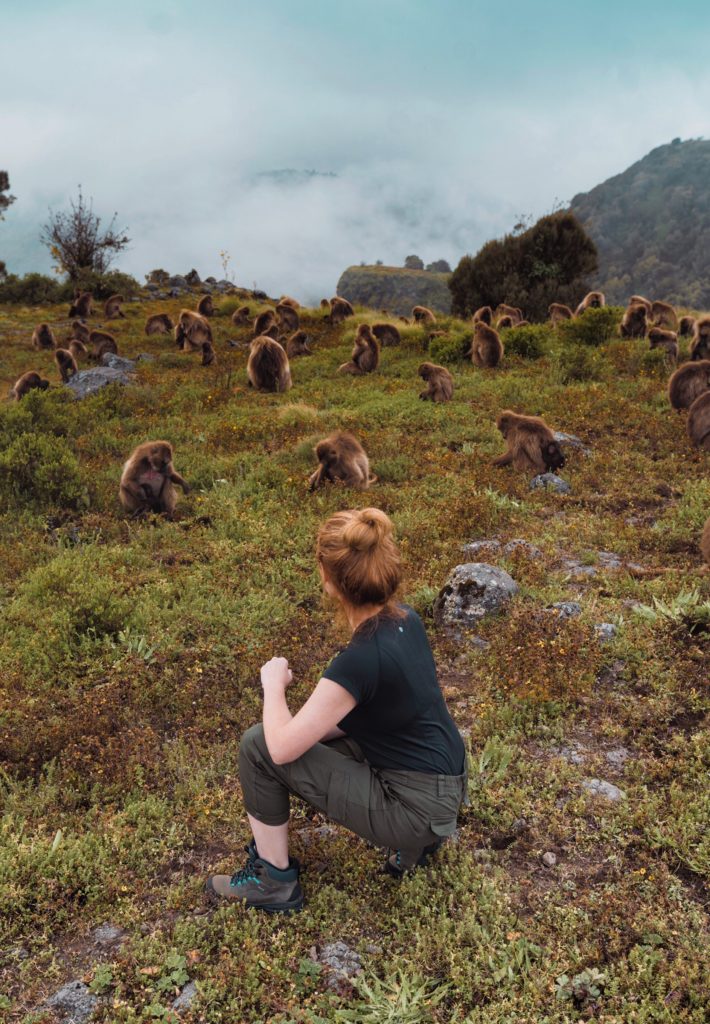 Visiting the Gelada Monkeys
Gelada monkeys are indigenous to Ethiopia's Simien Mountains. To this day the area has been protected by the National Park's UNESCO World Heritage Status. Also known as Gelada Baboons, these primates are highly sociable and found in large hers of hundreds or more, even up to 1,000 feet. Because the bleeding heart monkeys are only found here in Northern Ethiopia, they have become a huge tourism drawcard. Other indigenous animals to the Simien Mountains include the Walia Ibex.
How to Visit the Gelada Monkeys
To visit the Gelada Monkeys you will need to make your way to the Simien Mountains. Your first port of call will be to fly to Gondar, a city in the North of Ethiopia. This is the ancient capital of Ethiopia and well worth a stopover, however if you are short on time you can see the highlights of Gondar within a few hours if you are willing to skim the surface. The city has quite a touristic feel and you won't find a shortage of locals offering to sell you anything you'll pay for – trinkets, jewellery, beadwork, you name it.
There are multiple flights a day from Addis Ababa to Gondar. If you are flying in to Addis Ababa (most international flights do), then you can connect onwards to Gondar that night or after a short stopover in Addis. The capital city unfortunately doesn't have much to offer for travellers and you would be best spending your time elsewhere.
Landing in Gondar
Once you have landed in Gondar, the easiest way to reach the Simien Mountains is to book a transfer in advance. There are many companies offering pick up service from Gondar airport to the mountains, and most of the time you will book this as part of a package for camping in the Simien Mountains.
Every company taking you up to the Simien Mountains will be sure to include the Gelada Monkeys whether you are staying 1, 2, 3 or more nights in the mountains. We saw the monkeys on the first day, around 40 minutes into our hike. The monkeys we came across were accustomed to human visitors since they have been studied by an American university for years, meaning we could get within a metre of the monkeys without fear or impacting their space.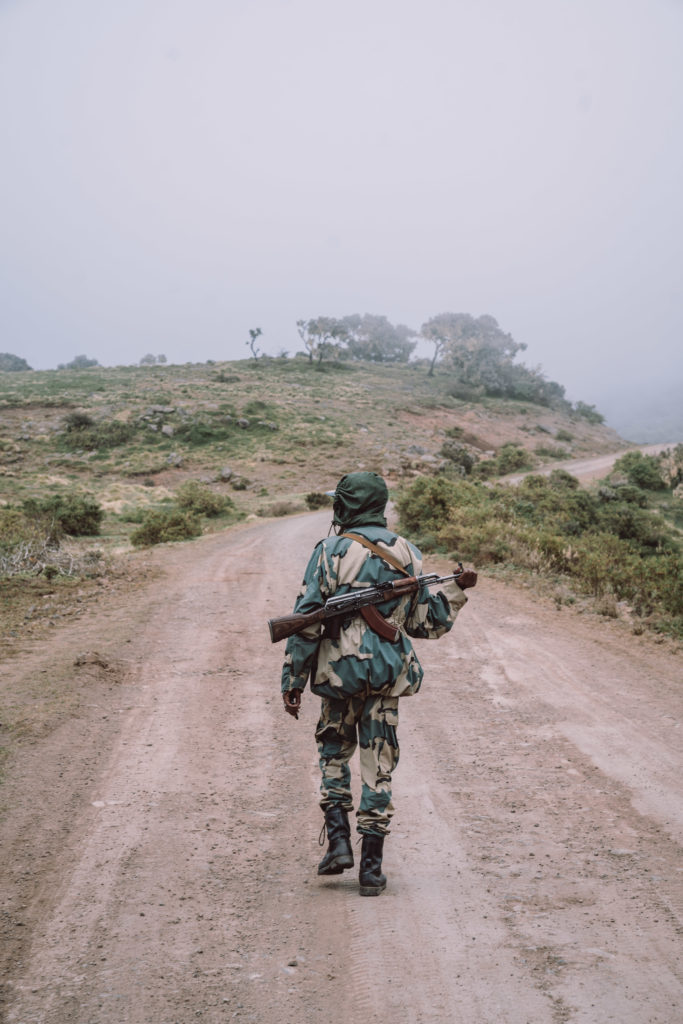 The Simien Mountains: Things to Know
Simien Mountain Security
Every person entering the park needs to hire security. This isn't so much for the physical risks as it is about job creation, though it also adds value to make you feel safe inside the park. Each car entering the park will need x1 security guard and x1 tour guide (who speaks English). This will be charged at a daily fee and is often included in your quote with travel companies.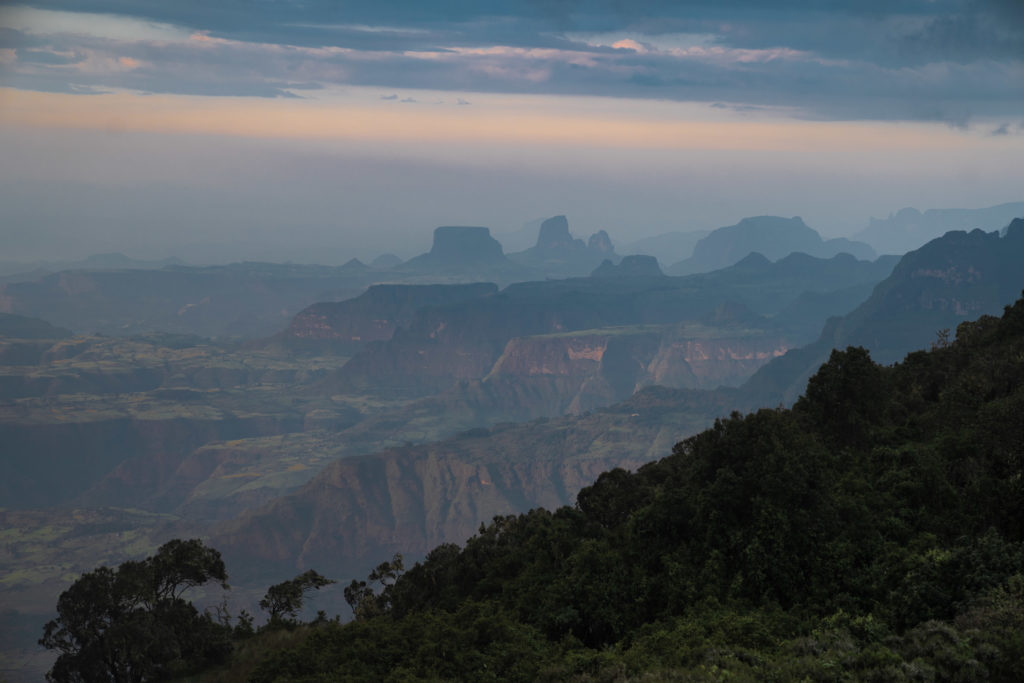 Camping in the Simien Mountains
The best way to experience the mountains is to camp for a few days. There are a number of companies offering guided camping trips in the Simien mountains. You should always barter for the best price as prices can vary drastically. You can do this in Addis Ababa if you have an overnight stay or you can also book a tour last minute in Gondar. If you book your camping trip before you land in Ethiopia, you will pay a premium.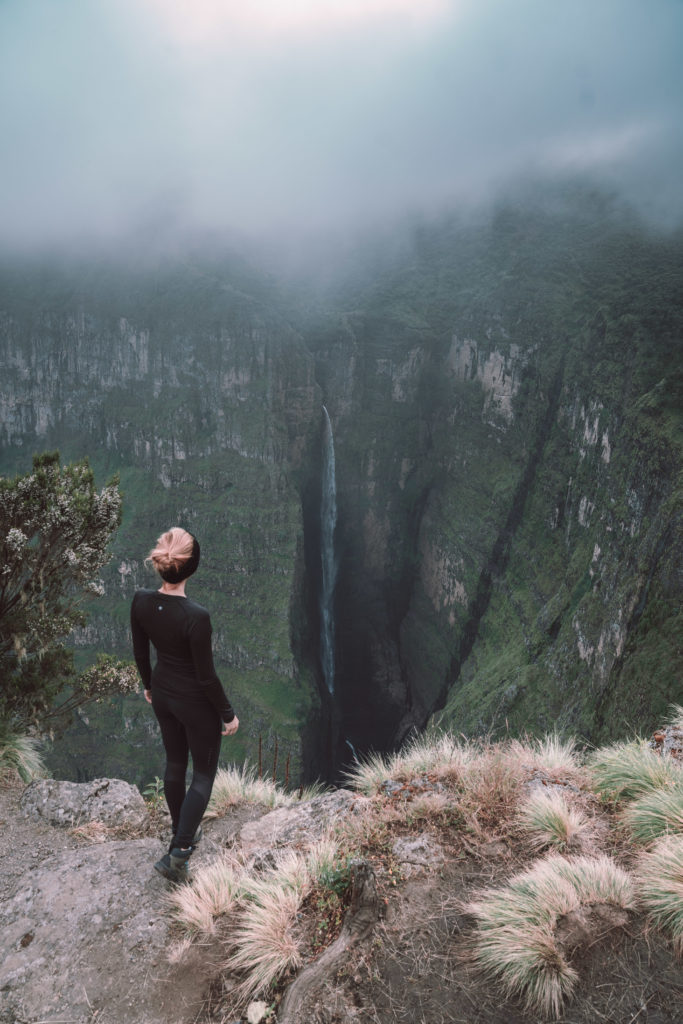 Elsewhere in the Simien Mountains National Park
While the gelada monkeys are one of the drawcards for the national park, they aren't the only one. If you are interested in wildlife you can also make your way to a higher elevation and spot the elusive Walia Ibex. We had a chance to see these at 4,500m above sea level. The main drawcard for travellers visiting the park is to hike for a few days at elevation. The views are incredible and hard to believe at times, especially when the mist clears and you see the colours light up at sunset.