Boulders Beach is a short day trip from Cape Town and has quickly become a must visit for travelers to South Africa. It is a beautiful beach which, as the name suggests, is home to large boulders that make for the perfect setting to attract a penguin colony. The penguins of Boulders Beach have made this location famous for travelers and if you're looking to visit, here is your complete guide to visiting the penguins at Boulders Beach.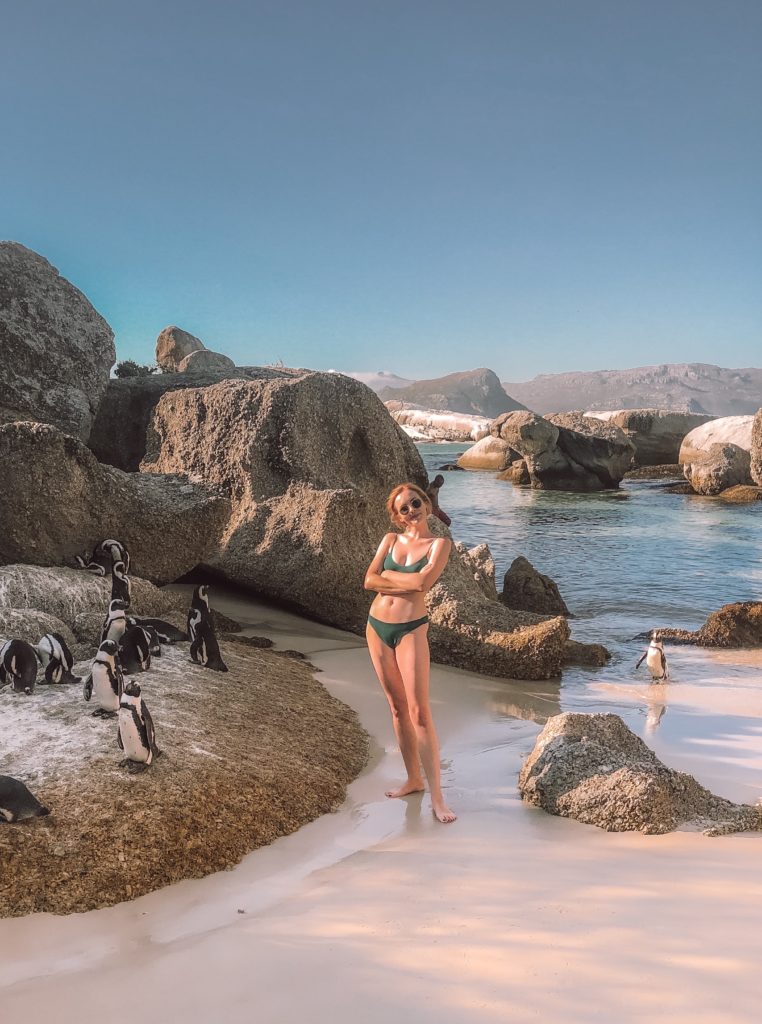 How to get to Boulders Beach
Arriving to Boulders Beach is easiest by car. If you are staying in Cape Town for a few days, a rental car will come in handy. If you are staying for a week, it is a necessity. Hiring a rental car is extremely cheap in South Africa and will give you the freedom to explore more of the Western Cape. While the city itself is beautiful and warrants at least a few days to visit, there are some equally beautiful locations just outside of the city.
The car journey is one hour from Cape Town CBD to Boulders Beach. It is an easy drive and if you have time, be sure to choose the scenic route through Chapman's Peak. When I first came to South Africa I was under the impression it was not safe to drive here, however since living in the country I have discovered it is very safe! If you're unsure, you can also catch a train to Simon's Town. From the town itself it is a further 30 minutes walk to reach Boulders Beach.
When to visit Boulders Beach
You can visit Boulders beach any time of year but the best time to visit is during the spring/summer months (October-March). The best time of day to visit Boulders Beach is in the mornings and early evenings, as this is when the penguins are most active.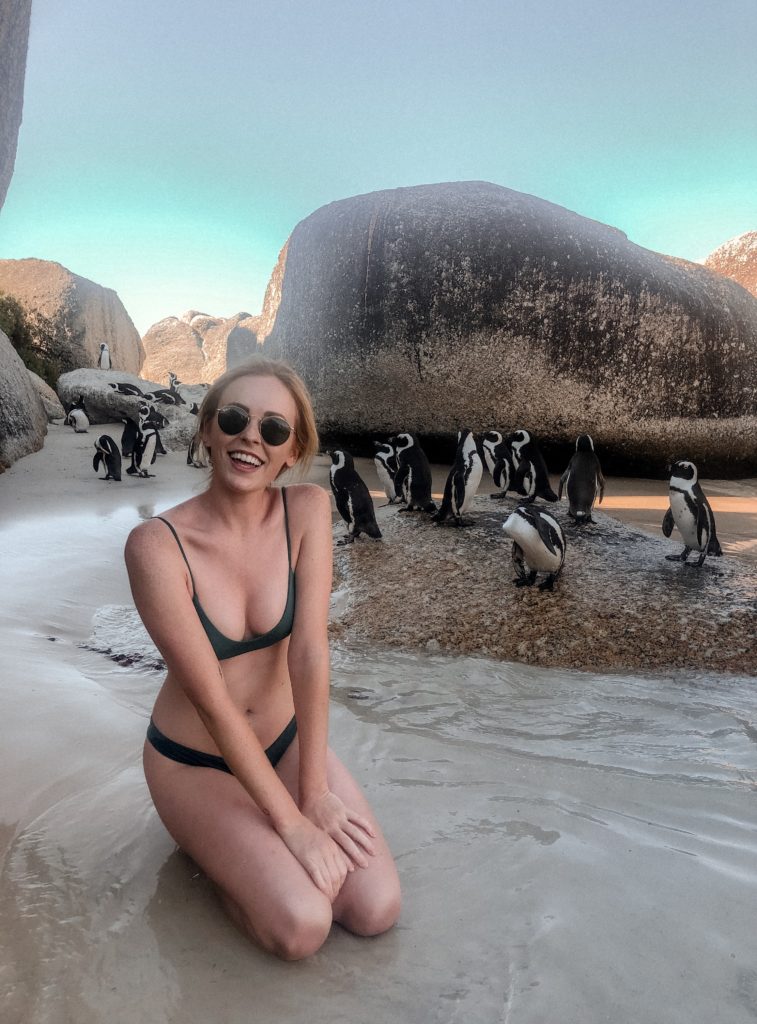 Good to Know
So you're convinced you need to visit Boulders Beach on your visit to South Africa? Great! Here are a few handy hints to help you plan your visit:
Visit at dusk or dawn
The penguins are most active in the mornings and early evenings, so this is naturally a better time to visit. Moreover, there are fewer crowds at these times and in summer it can become very crowded!
There is a fee to enter
I don't remember it always being expensive to visit Boulders Beach, however, at present the beach will set you back R160 as an international visitor and R40 for locals (you must present ID!)
There are two beaches
To swim with the penguins and see them up close, be sure to pass the tourist viewing platform and visit Boulders Beach itself.
Bring a Picnic
There are few casual cafe options in Simon's Town but at the beach itself, there is only one option and it is severely overpriced. If you have time consider packing a picnic and making the most of your beach day!
Plan your visit to Cape Town