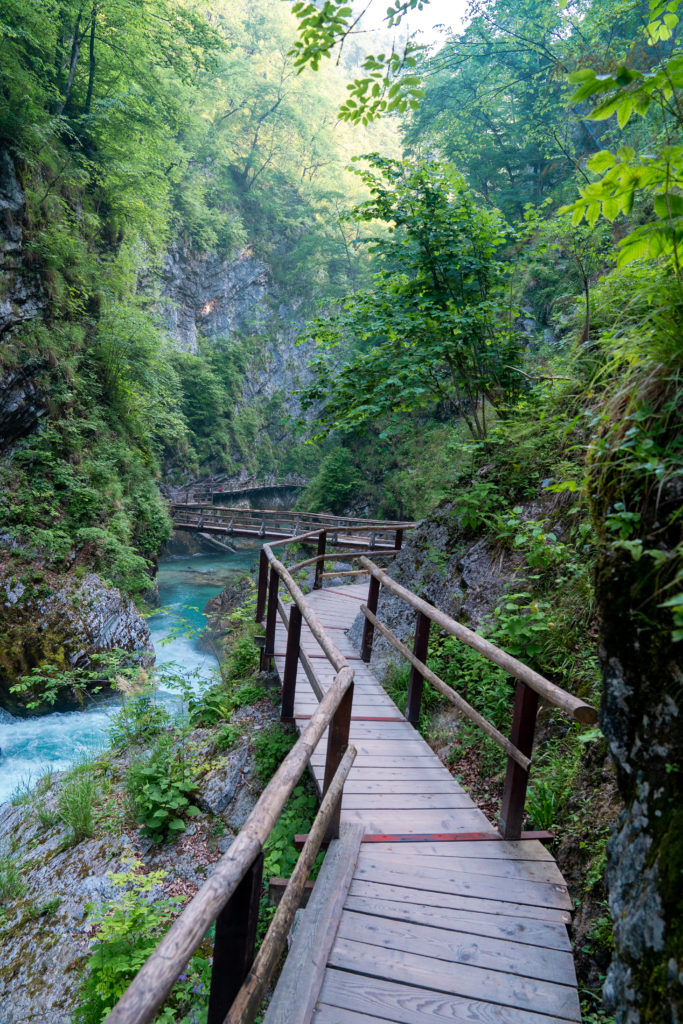 Guide to Visiting Vintgar Gorge
There is no denying Vintgar Gorge is one of the most naturally beautiful locations in Slovenia. The man-made boardwalks criss cross their way through the gorge for an impressive 1.6km and make this a photographer's dream.
This is also one of the easiest destinations in Slovenia to reach, thanks to its proximity to Lake Bled. Vintgar Gorge is just a 15 minute car drive from Lake Bled or if you're feeling up for it, you can also cycle or walk by following the pedestrian signs.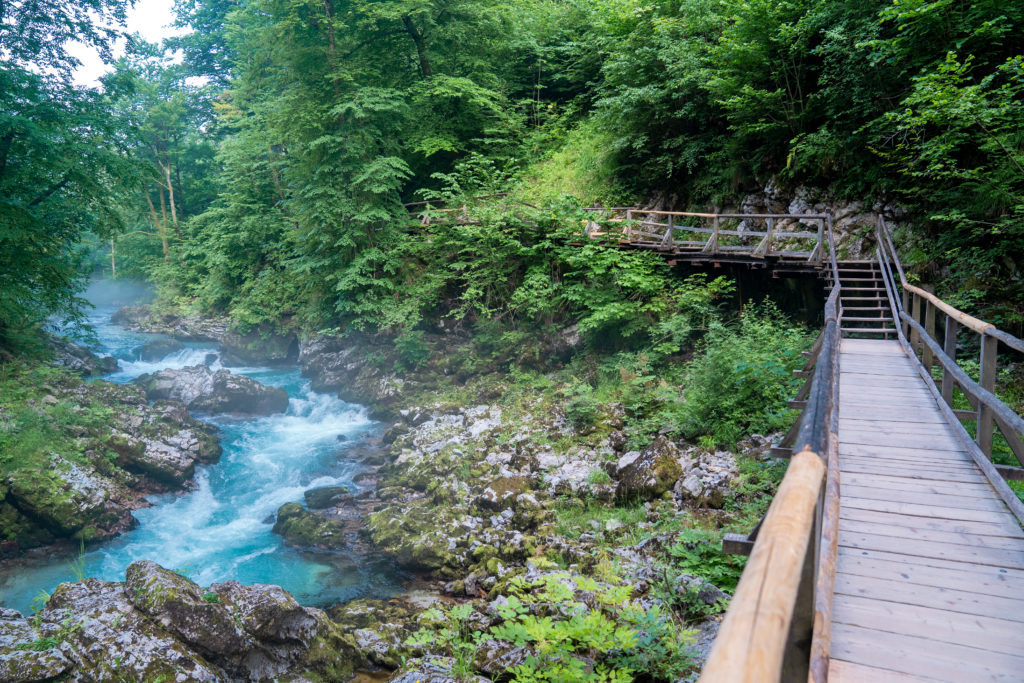 So, What is Vintgar Gorge?
Vintgar Gorge is a 1.6km gorge located inside Triglav National Park. With its emerald green waters and natural beauty, this has become one of the most popular spots to visit in Slovenia. What makes this gorge so special is the man made boardwalks that suspend over the gorge, criss crossing their way across the flowing water.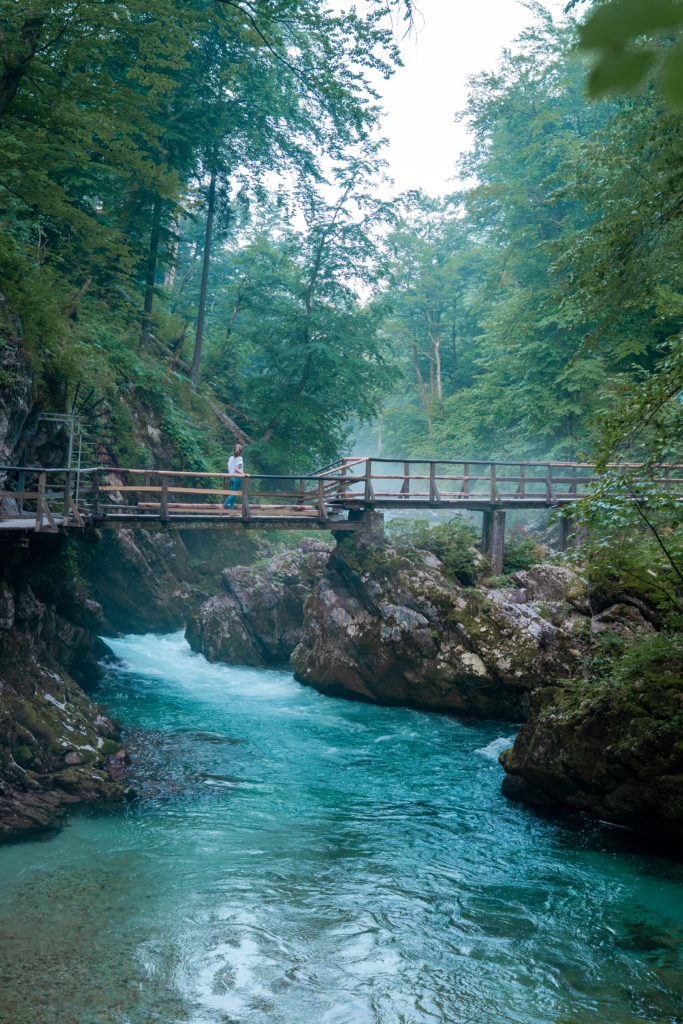 When to Visit
July and August are peak season in Slovenia so if you are visiting during the warmer months you can expect to share the boardwalks with many other tourists. The gorge opens at 7:00am in the summer months so if you would prefer to have this place to yourself, be sure to arrive just before opening time. If you can't visit Vintgar Gorge in the early morning, the next best time is two hours before closing (8:00pm in the summer months).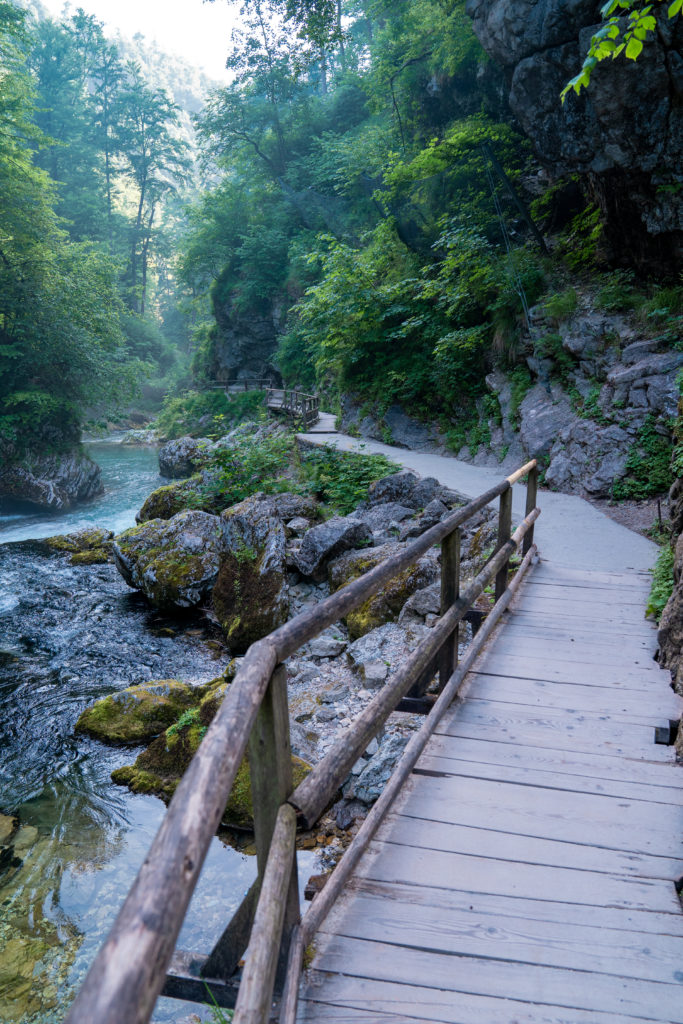 Everything you Need to Know
Distance: 1.6 km one-way (3.2 km round trip)
Price: Adults 10€; Children 6-15 years 3€, parking is a hefty 5€
Location: 10-15 minutes by car from Bled
Hours of Operation: 7 am to 8 pm during the summer months; shorter hours for other seasons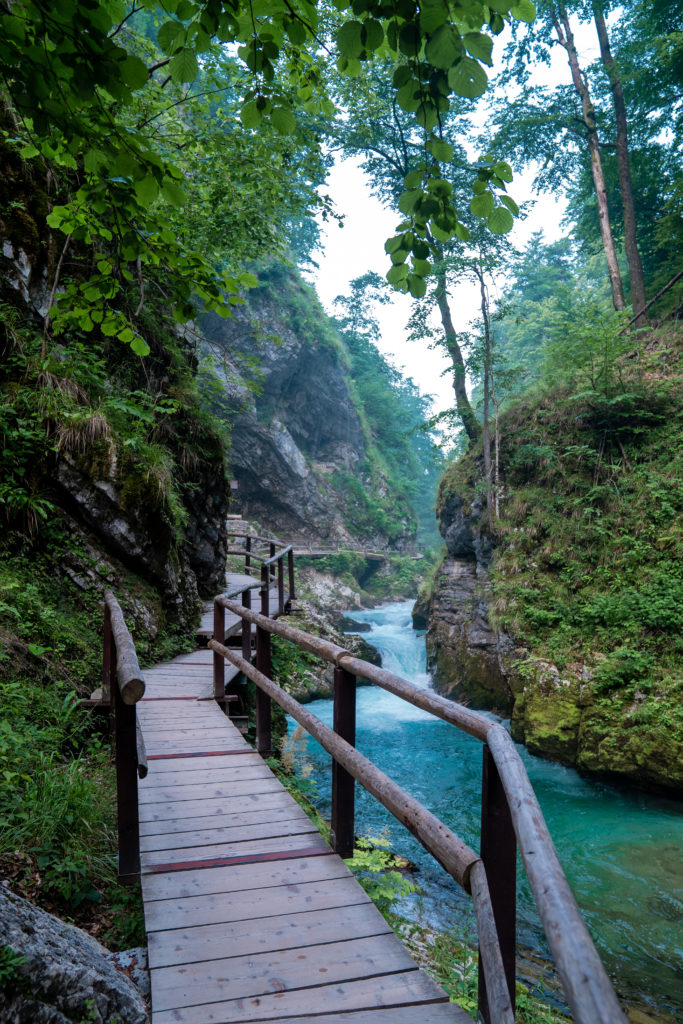 How to Get to Vintgar Gorge
Because Vintgar Gorge is only 10-15 minutes by car from Bled, another great option is to walk or cycle. The parking fee is a hefty 5€ so if you're looking to save your pennies, park near the gorge or walk/cycle from Bled.
Once you arrive you can purchase a ticket at the gate and enter immediately. If you arrive at opening time, you can see the gorge in around one hour. Arriving during the day or afternoon will mean sharing the boardwalks with many other tourists, so you will need a couple of hours to see the gorge in this case.
The first part of the gorge is the most impressive and best for photos. At about the half way point I turned back on myself to enjoy the boardwalks almost entirely alone, before the crowds arrived.
This is one of the most popular activities near Bled so for the best experience try to arrive early and have your camera ready!