As another day, week, months pass in isolation, we're all starting to wonder if we'll ever leave our house again, let alone country borderlines. Wherever you are in the world right now, travel seems like a vague memory from times passed. With some borders starting to open up for summer travel in Europe, the conversation is shifting from when we will travel, to how travel will look post-pandemic. If you're wondering how travel will change after the pandemic (or how it should), here's our complete guide!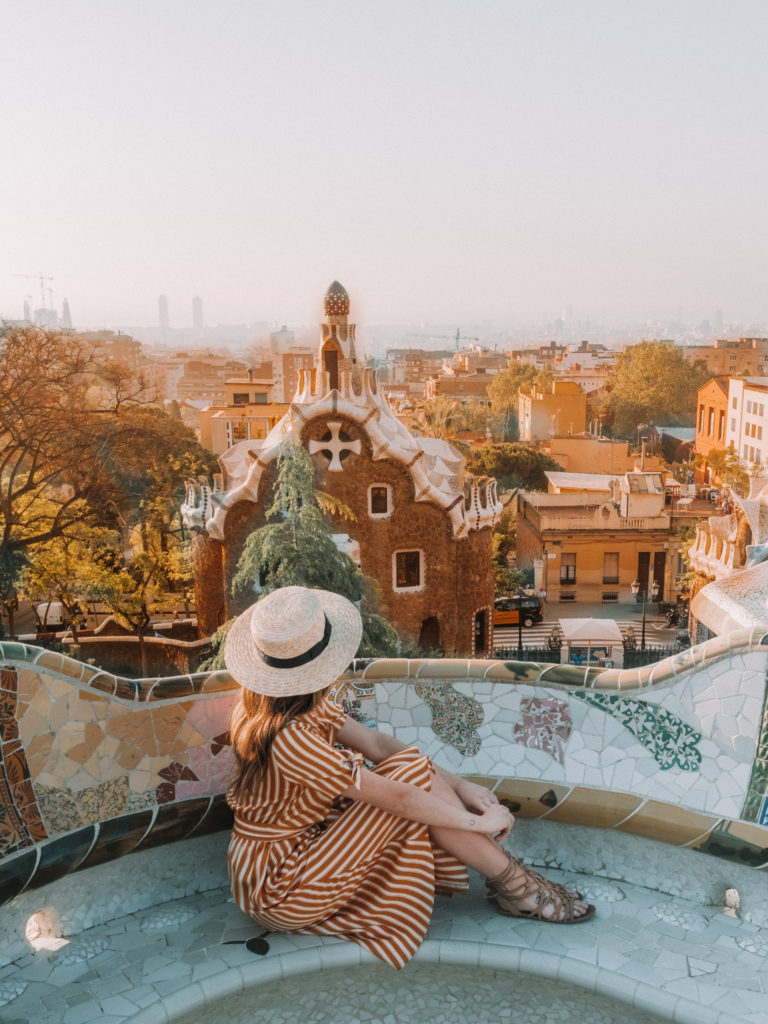 How travel will change after the pandemic
1. Less quick trips, more lengthy escapes
The conversation is starting to shift from "will we travel again?" to when. Regardless of how different travel will look post-pandemic, there is no denying the world will open up again and travel will return to some kind of normal. But when we do return to travel, how will it look different?
Travellers who became accustomed to multiple trips a year due to cheap flight temptations will likely replace this intrepidness with one longer, more meaningful trip each year.
Instead of taking off on a whim, travellers will spend more time planning and researching an annual vacation. We will see a move away from quick trips, replaced by more meaningful, cultural getaways. Getaway that last longer than a few weeks.
Popular destinations in the length escape category will be Europe, Australia/New Zealand, and quests of self-discovery across affordable Southeast Asia.
These more meaningful escapes are not only going to put the purpose back in travel, but they will also save our planet, too. The global tourism industry is responsible for eight per cent of global emissions. While air-jet travel is only responsible for three per cent, taking the train instead of flying will cut your carbon emissions sevenfold.
2. A boom in domestic trips
For the foreseeable future, international travel is a distant memory of 2019 and a vague possibility for late 2020. However, when borders re-open and air travel resumes in an effort to boost economies across the globe, many travellers will opt out of international travel until there is a vaccine.
This will see an immediate rise throughout 2020 and into 2021 for domestic travel. This is due to countries playing their role in limiting the spread of the virus by closing their borders. This is also an effort to reduce the cost of covid-19 on their own economies.
Travel bubbles will be quick to pop up and have already been announced or are in discussions. Australia is in talks with New Zealand and Fiji to open up a travel bubble between their borders, allowing for citizens of each country to travel freely without quarantine.
Over in Europe, the Baltic countries of Estonia, Latvia and Lithuania opened their borders to one another on May 15. These travel bubbles may be the stepping stone from domestic travel to international travel we start to see worldwide until there is a vaccine.
3. The return of the road trip
Make way for the return of the road trip! With air travel and public transport being put to the wayside, road trips are about to make a big comeback for the rest of 2020 and into the new year.
Australians will fare well taking that pipedream road trip along the coast of the country (you know, the one you keep putting off). There are so many beautiful destinations across Australia that it will be difficult not to plan an adventure in your own backyard.
Americans can look at ticking off the lifelong goal to travel across the country in an RV or van. If you'd rather not take the greater distance, there are many great road trips on the West Coast as well as some great destinations to discover on the East Coast.
Read more: Discover Canada by Road, How to travel around New Zealand in a Van
4. A rise in sustainable travel
Another way travel will change after the pandemic is a greater awareness for the effects travel has on our planet. With time to pause and reflect, more of us are aware of the measures we can take to live more sustainably.
While it is no secret sustainable travel needs to be the way of the future, countries that are actually implementing this attitude are few and far between. Destinations like Switzerland are at the forefront of this move toward sustainability, with eco-tourism taking precedence. Train travel needs to become a necessity rather than a choice, which brings us full circle to the importance of taking fewer, more meaningful trips.
5. Say goodbye to Over-tourism
With crowds halting as far back as March, popular tourist destinations like Amsterdam are seeing tourism in a new light. Many businesses in this city rely on tourism, however, not everyone loves the industry. Many locals who call these cities home are enjoying the quiet solitude of a life without tourists. Will this spark an upturn in policies to prevent over-tourism?
While the industry will bounce back, I'm sure many of us can agree that an end to over-tourism is overdue. So many of the major European cities aren't enjoyable in peak season. This has already led many thrifty travellers (myself included) to visit cities like Amsterdam in the off-season. If popular cities that endure massive crowds over the summer season suddenly implement new strategies to limit crowds, we could finally see a welcomed end to over-tourism.
Likewise with more travellers opting to stay closer to home, we will see a rise in airfare prices. If an airline can only sell half the tickets it once did, we may see airfares close to double. While this would put an end to over-tourism, it could mean that travel becomes less affordable for the average traveller.
6. Solo travel reimagined
Another big shift in how travel will change after the pandemic will be in the way people travel. Once popular group tours like Contiki and Busabout will be replaced with solo adventures. For me, having travelled solo for eight years, I couldn't see myself travelling any other way! Suddenly travellers who opted for group trips will see the appeal in isolation and alone time. Cruise liners are also likely to see a downturn in ticket sales, with many travellers opting for their own itinerary.