India is by far one of the most photogenic places I've travelled to. However, at times I almost felt as though there was too much to photograph… something along the lines of sensory overload is perhaps the best way to describe it. To try and share as much as possible with you about my experience in the north of India, I've picked twenty photos from my time in India that I think best represent where we visited and the culture we experienced (I travelled with my friend Emma).
They might not be the photos I'm most proud of being a film photography enthusiast, but having trawled through all my snapshots from the trip, these are the ones I think showcase my time in India the best. It is a truly unique destination for anyone to visit and somewhere everyone should go if they get the chance. So here you have it, India in twenty photos!

1. Delhi in a Tuk Tuk
I found this to be the best way to see Delhi. Hire a driver for the afternoon and see the sights that way. All the sights are quite spread out and this is also a way to explore but not have to endure the heat by walking around.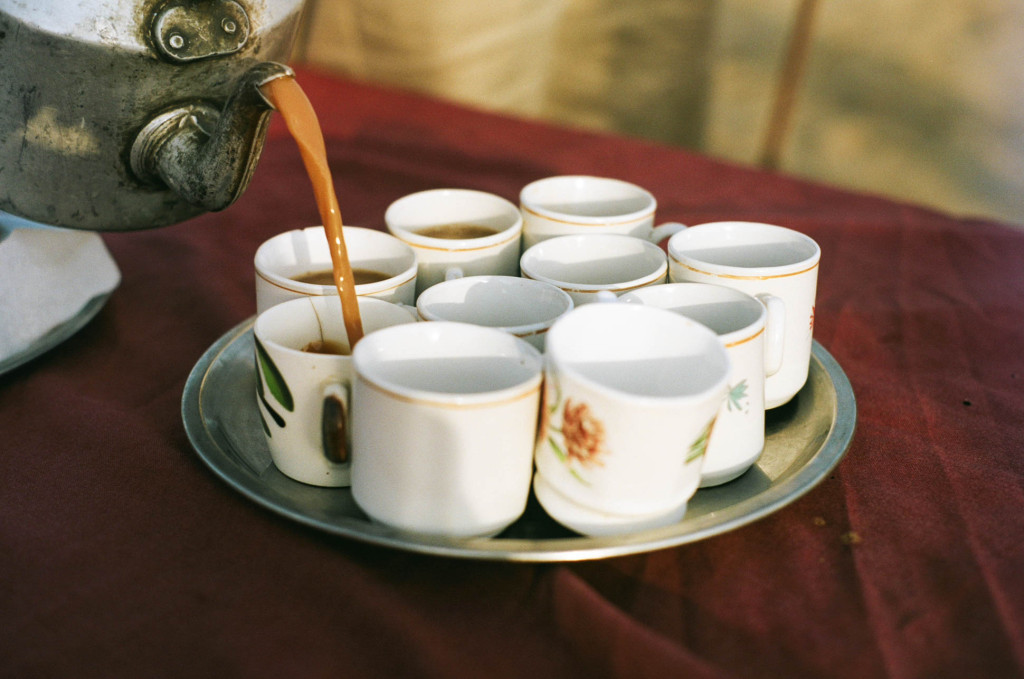 2. Chai tea
Chai tea is EVERYWHERE. I mean everywhere! You'll be stopped on the roadside in the middle of nowhere and someone will offer you chai tea. You should always accept it because it's quite frankly completely delicious and it costs about five rupees, bargain.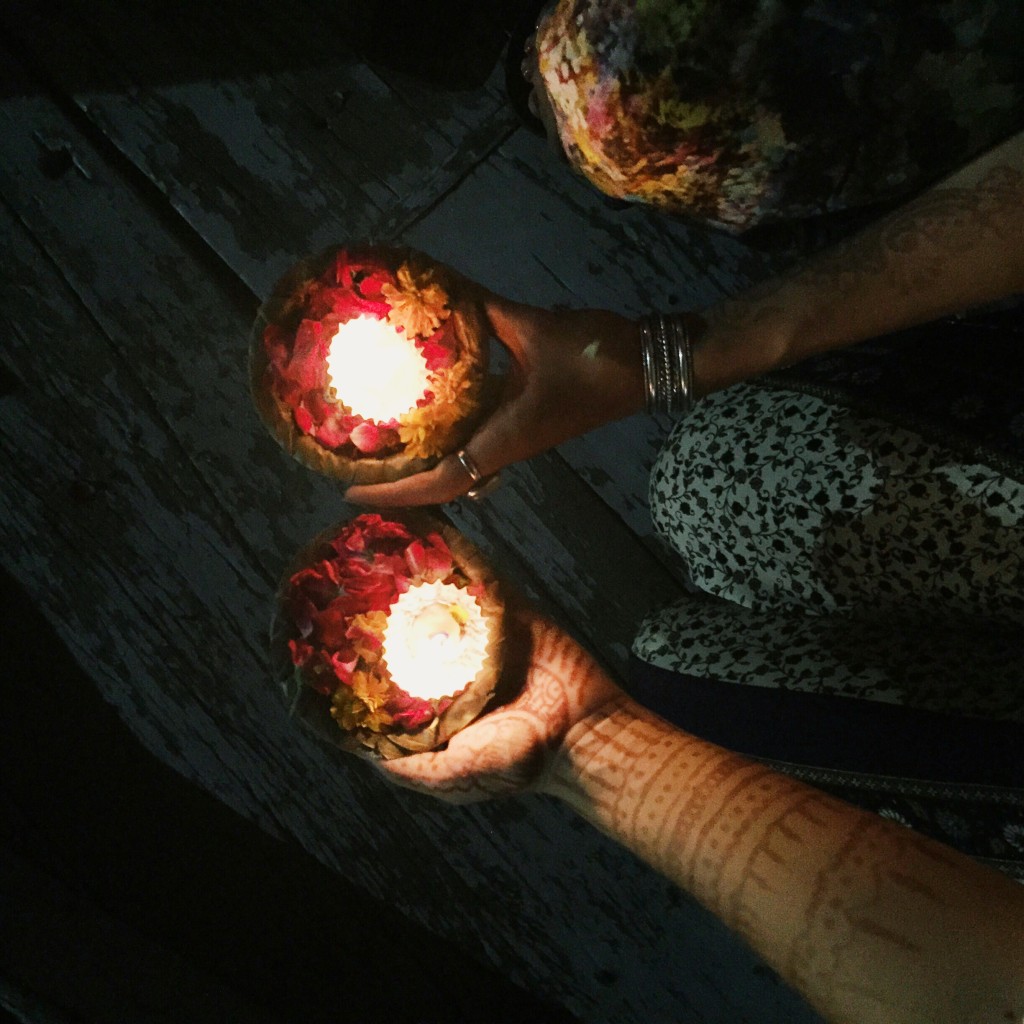 3. Ganges Flower Ceremony
We took part in a really magical ceremony on the banks of the Ganges river one evening. We took an evening boat cruise along the Ganges and then watched a Hindu ceremony be performed, at the end of the ceremony we lit candles and made a little wish and a prayer before presenting the candles and flowers to the Ganges.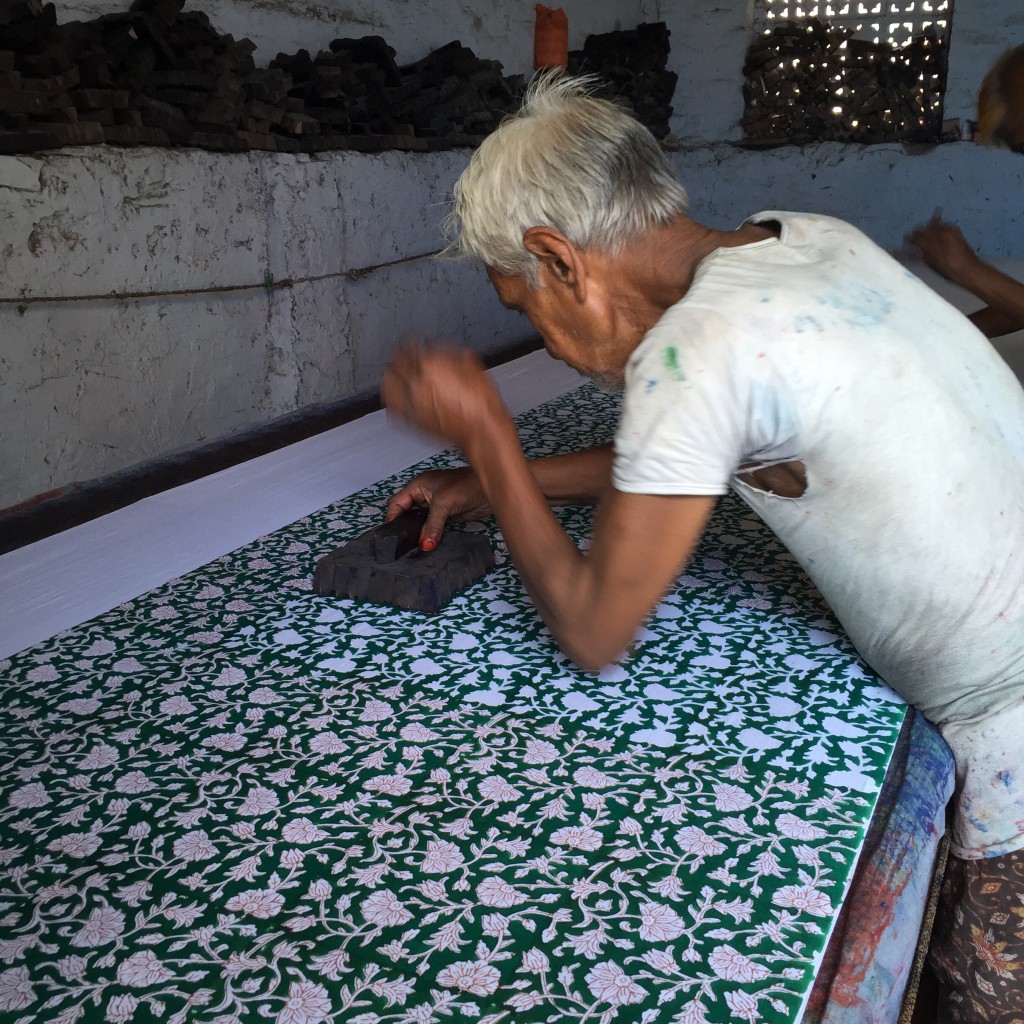 4. Vegetable Ink Printing
Jaipur especially is known for it's vegetable ink prints, we were lucky enough to try it out ourselves when we stumbled across a warehouse. They hand print the cotton with blocks and it was mesmerising to watch.
5. Princess Turrets and Beautiful Fortresses
There are so many palaces and fortresses in Rajasthan, we explored more than I can count on both hands. However it did give prime opportunities to swan around being sassy and pretending we were princesses.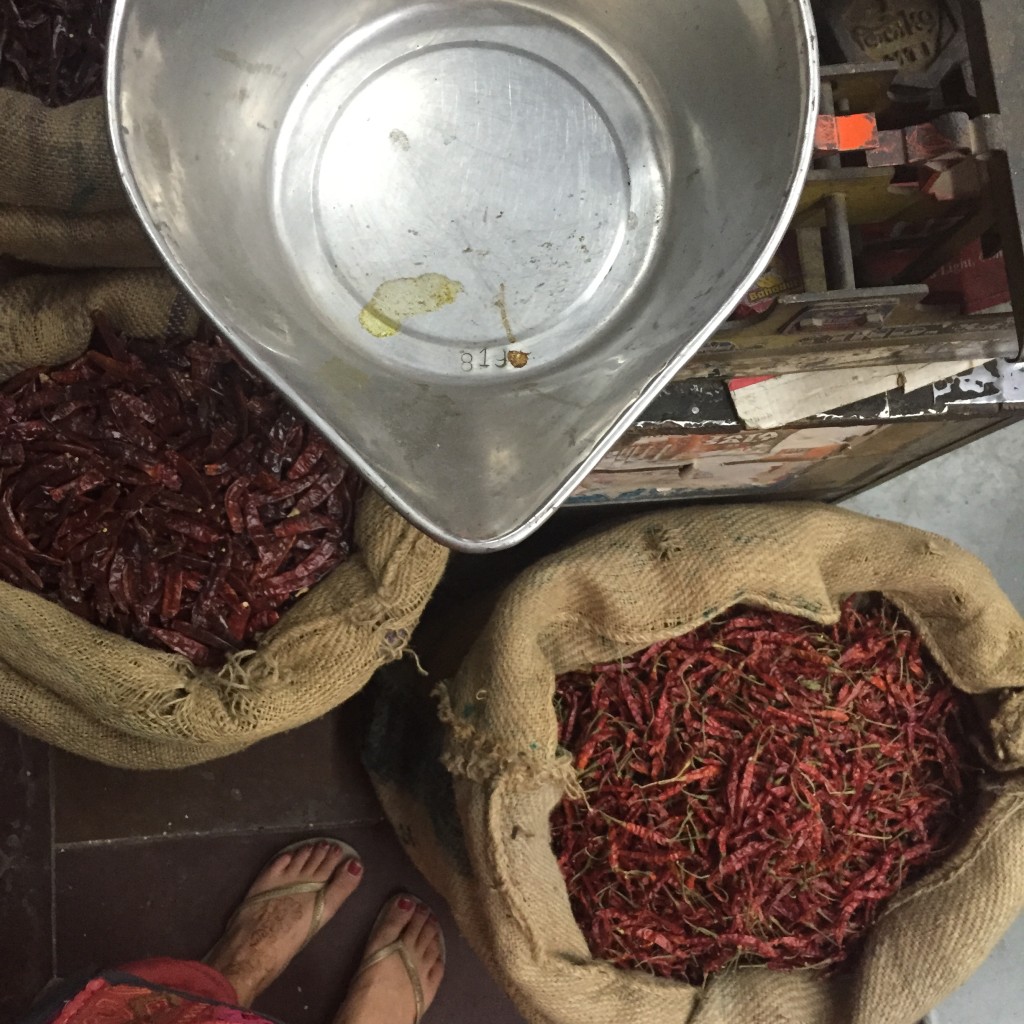 6. Fresh chillies and spices
You will be walking around markets and be hit by smell of spices and chillies. The smell of chillies will make you cough and your eyes water – it's pretty amazing!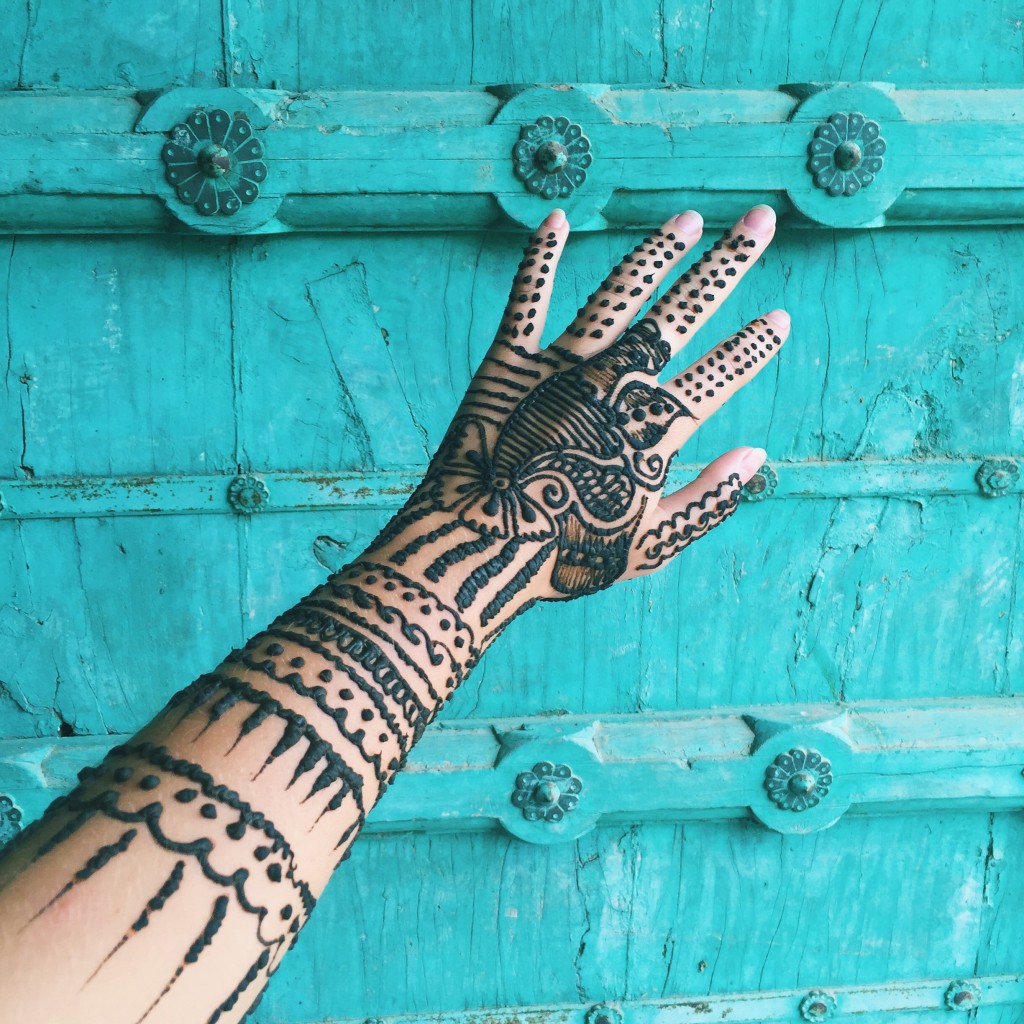 7. Henna
Ah henna, how I miss you. I adore henna designs. I spent my art A level intricately creating them over and over again. However, the best of the best is definitely in India. We had our hands and feet henna-ed by a 16 year old girl and I loved it. Also, check out the door porn behind (I wanted to take it off it's hinges and bring it home).
8. Lakeside Blessing
In Pushkar you can be blessed by the lake by a priest, you have to be careful as some are scams but our guy was the real deal. You're blessed and rid of your bad karma. I'm not religious but I felt a huge sense of clarity throughout the experience and recommend it to everyone.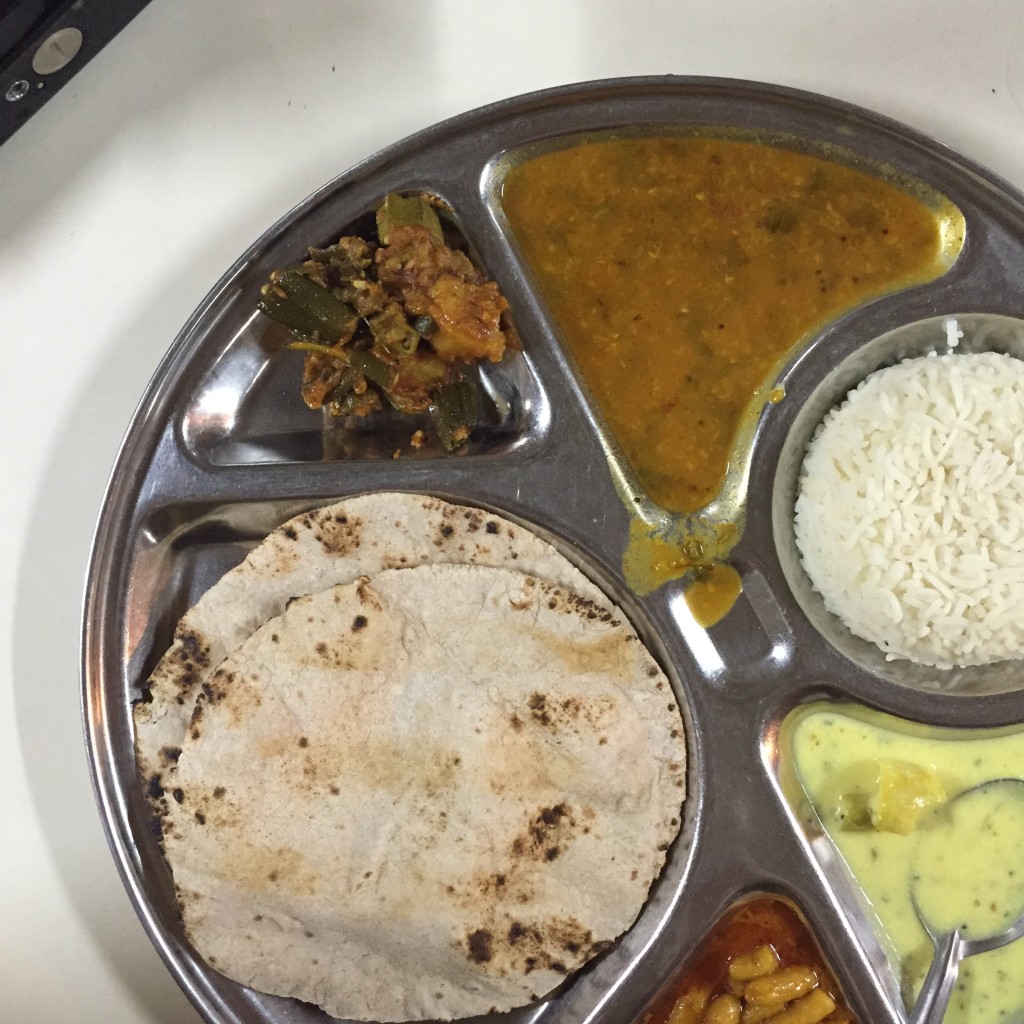 9. Delicious food
One thing there is no shortage of is incredible curry. You'll find all manner of different dishes in Northern India. A favourite of mine was the dish pictured above, it's called 'thali' and it consists of a mixture of dishes including rice, dahl and ladies fingers! This whole plate cost £1 for unlimited refills!
10. Exquisite Colours
India is full of beautiful colours, wherever you look. From the saris of the women to the walls of buildings, colour is something India does exceptionally well. I found this door along a side street in Pushkar.
11. Sunrise Ganges Boat Trip
We took a morning trip, bleary eyed at 5am, to see the sunrise over the Ganges river. It was beautiful and I'll never forget the experience.

12. Beautiful people
The people of India are what make it so special, they're friendly, they're inquisitive and they're beautiful. This little boy was the youngest son of a man who welcomed us into his home for lunch one day.

13. Indian Tailoring
Ah Indian tailoring, my favourite past time. Pick your fabric, design your item and a tailor will take your measurements and have them delivered to your hotel room the same night. This man was situated down a series of winding, narrow alleyways at a small table and he made the most beautiful clothes.

14. A little luxury amidst the craziness
This is my little reminder that there is luxury in amongst the craziness, we spent the last day which was also my birthday in a luxury hotel in Delhi. It felt slightly surreal after spending 3 weeks in basic accommodation but I loved every second of it.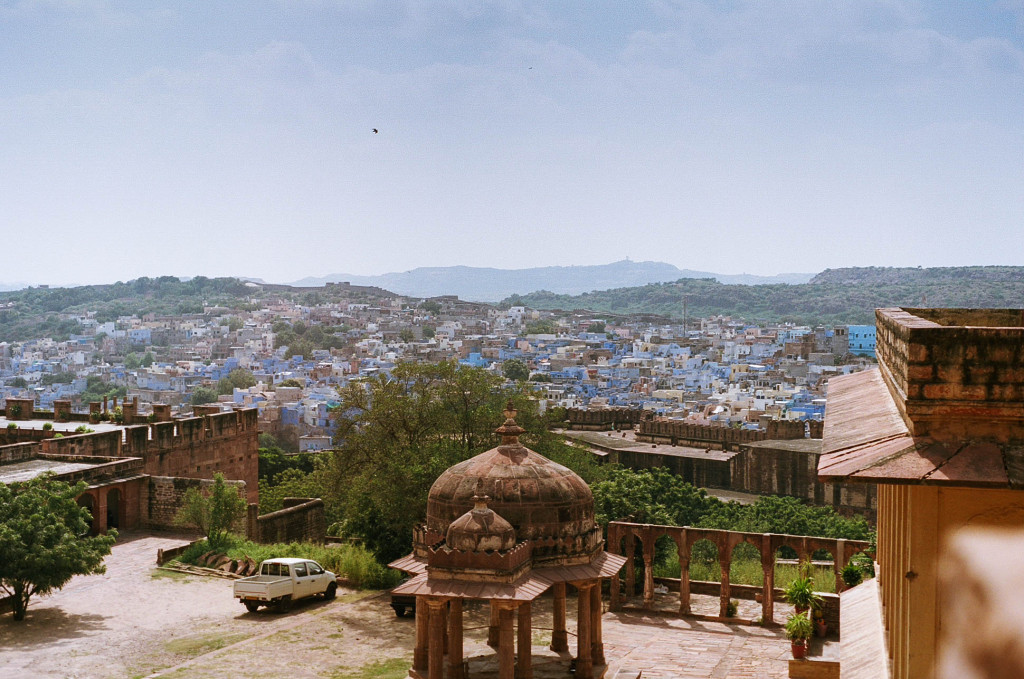 15. Taking in the city from above
This was taken in Jodhpur from the Mehrangarh Fort, there was the most exquisite view over the city from up there. Jodhpur is known as the Blue City, you can probably tell why from the colour in the distance.

16. Welcome Flower Garlands
We stayed at a home stay in the middle of a tiny village called Tordi Sagar in Rajasthan. On arrival we were greeted with these beautiful flower garlands. At that moment I decided I want to be greeted this way everywhere I go.
17. Sunrise Taj visit
This was one of the most memorable mornings from our trip. Watching the sunrise over a very empty Taj Mahal was incredible. I was also pretty proud of this photo because there's not another tourist in sight!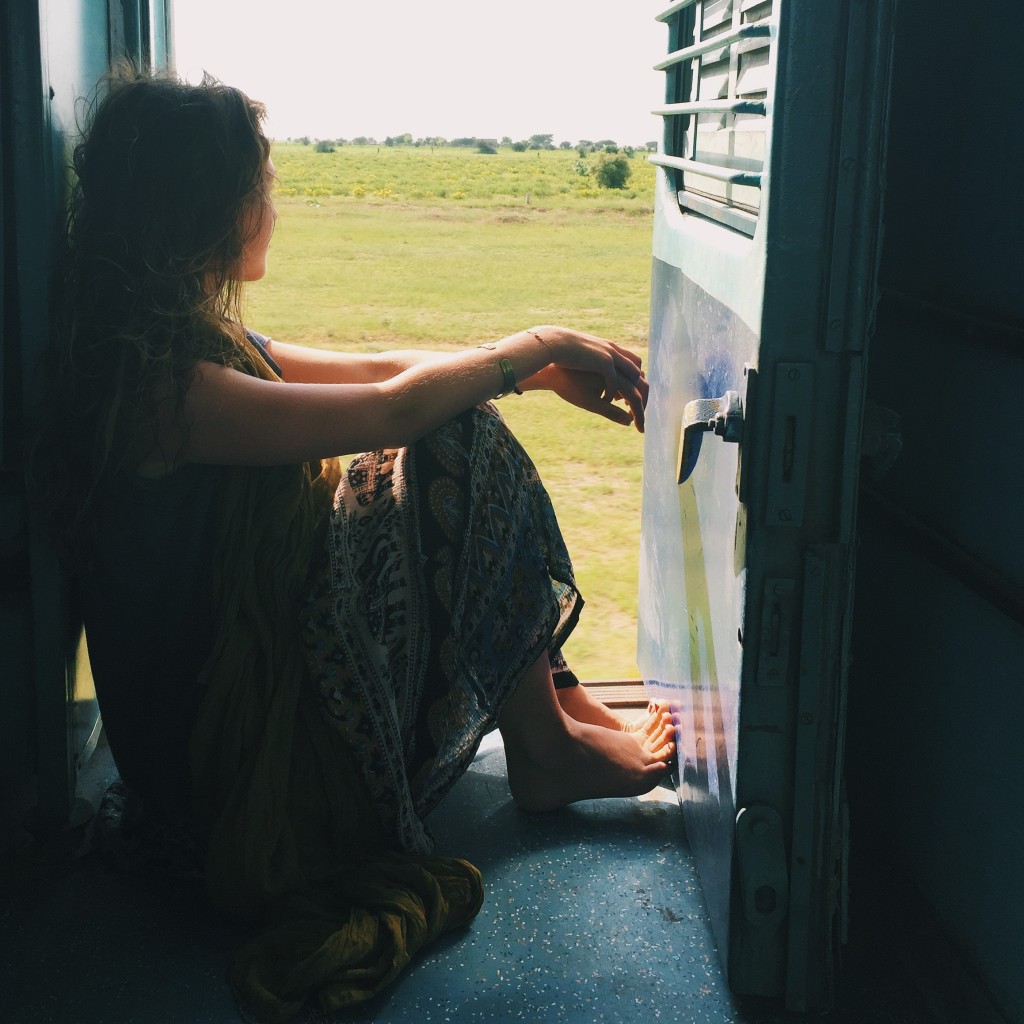 18. Travelling through India by Train
We spent most of our time on trains or buses to get around the north. This was taken on our journey to Jaisalmer, whizzing through the Indian desert. It was a very dusty ride!
19. Lunch at Sikh Temples
This is the Guru Dwara Bangla Sahib Temple, a Sikh temple in Delhi, where we went for lunch. Every lunchtime they provide lunch for thousands of people, and it was DELICIOUS.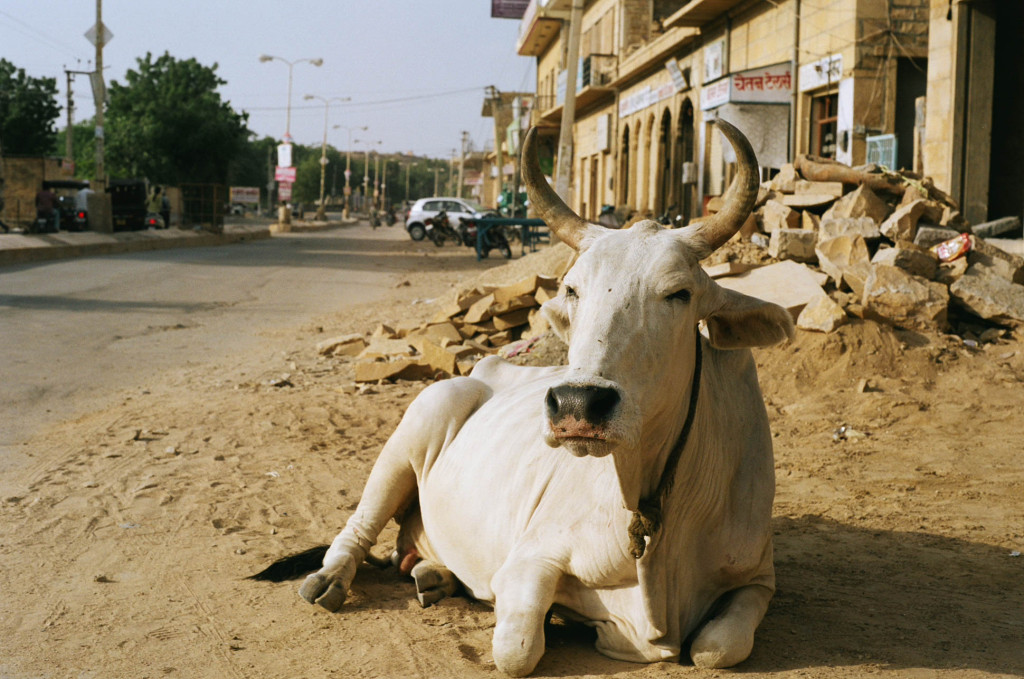 20. Cows of India
Last but not least, the cows of India. I couldn't very well do a post without including them. Cows are deemed holy in India and so they're allowed to roam freely. You'll find them in the middle of the road, walking the residential streets or just chilling out on the side of the road.