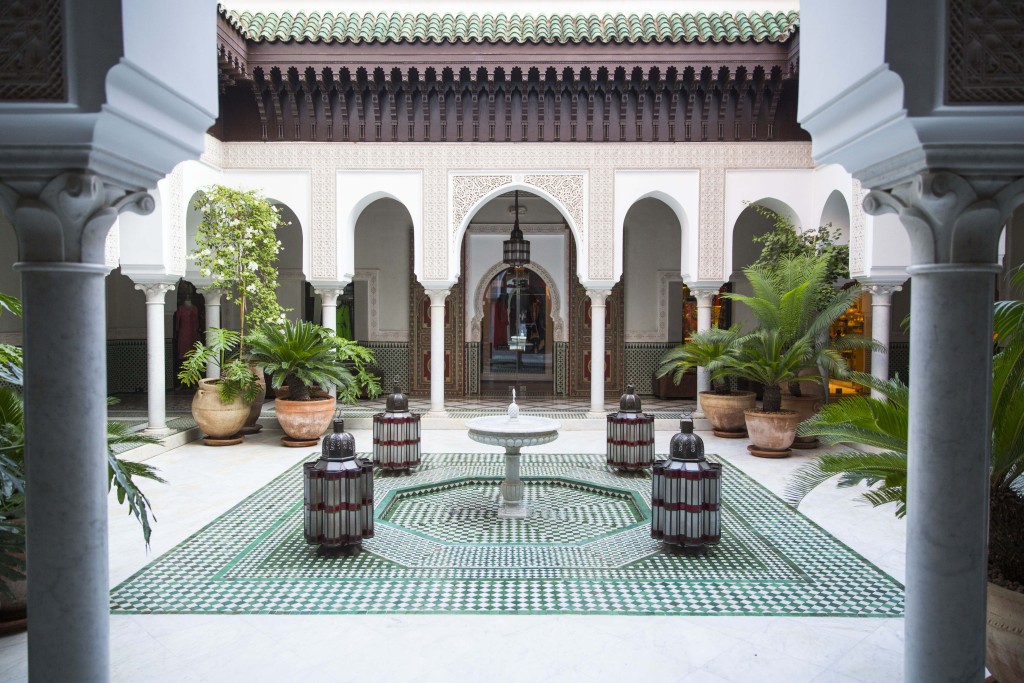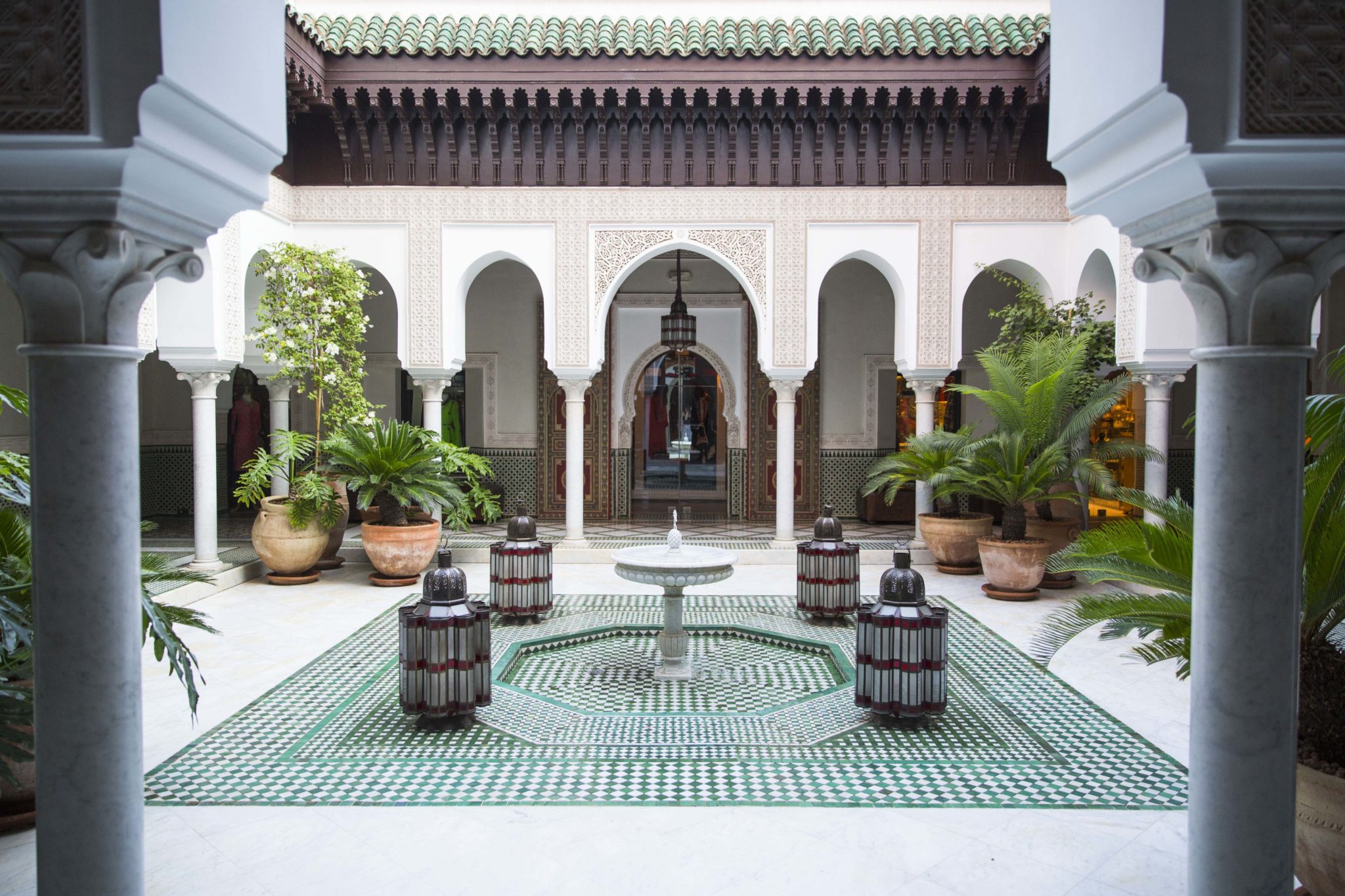 Checking in to La Mamounia
Having lived in hotels for the better part of the past six years since beginning World of Wanderlust, I've come to find there are only a handful that can successfully transport you to another time and place, as if you have stepped back to a former period and even your own self is transformed. Needless to say La Mamounia, the most luxurious property in Marrakech, is one such hotel.
Distinguished by its Hispano-Moresque architecture, La Mamounia is full of endless intricacies, leaving you to feel as if your entire time here is one of discovery. Every detail be it major or minor appears to have been considered – from the symmetry of the hotel's highly photographed day spa to the millions of small mosaic tiles that could never possibly be counted throughout the hotel.
As you arrive at the hotel you are greeted with a traditional Moroccan welcome – a glass of chilled almond milk and a plate of dates to enjoy. Before too long you are whisked away to your suite, offered Moroccan mint tea to settle in, and can begin to unwind as you leave the hustle and bustle of Marrakech on the other side of the famed walls. This is where the journey truly begins…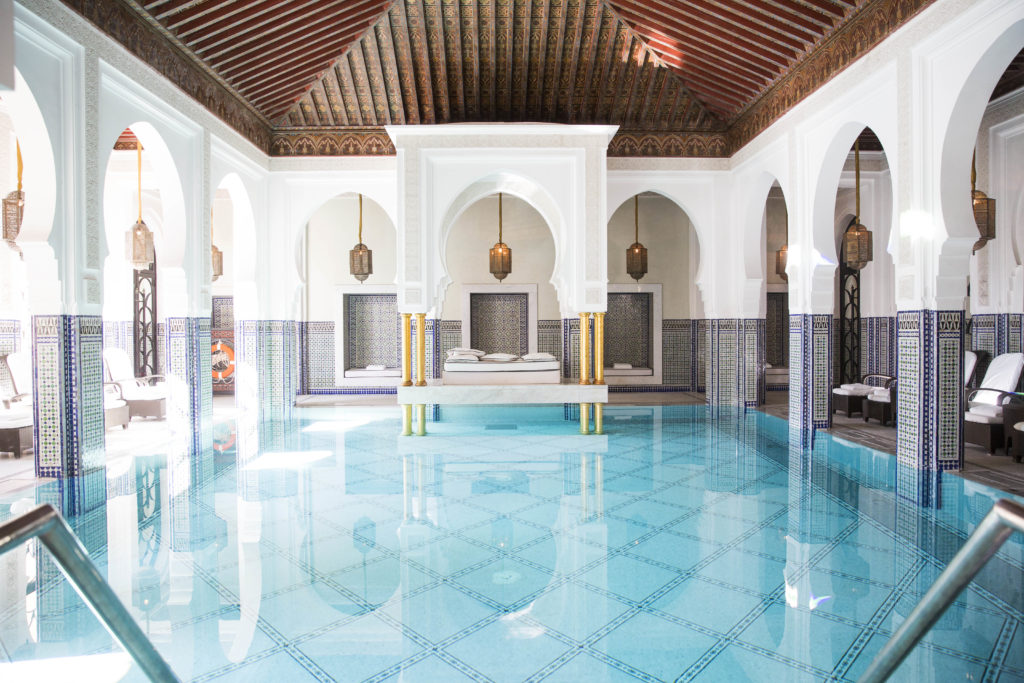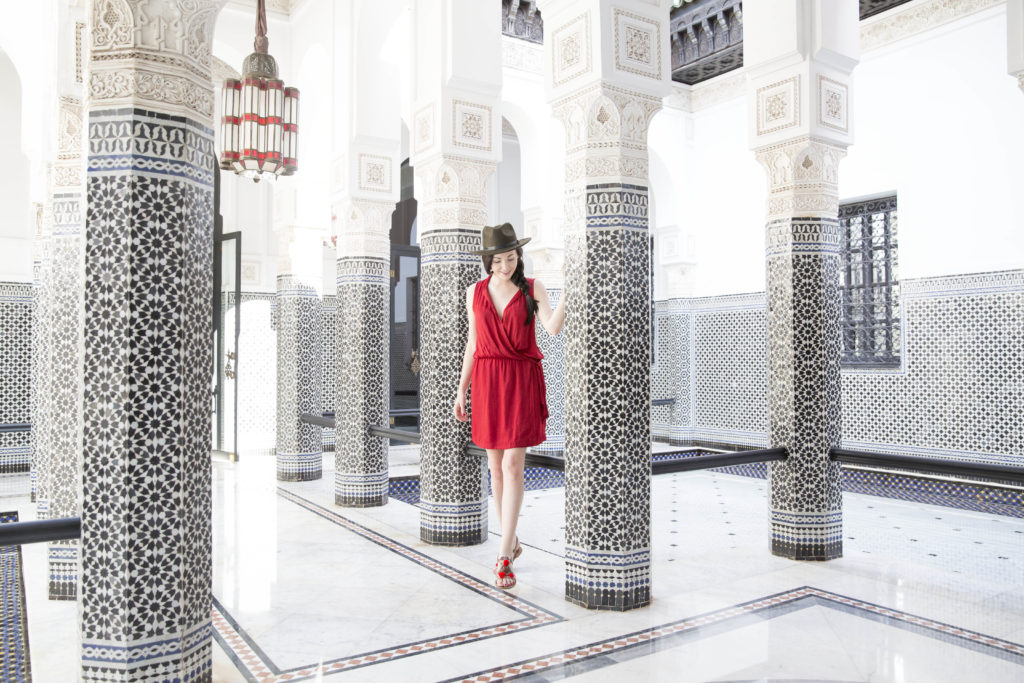 The Rooms & Suites at La Mamounia
La Mamounia feels more like a palatial oasis as opposed to a hotel. The rooms and suites vary in size, extravagance and price, but believe me when I say even the standard room offering is nothing short of incredible. With intricate tiling details, luxurious textures and marble bathrooms, no detail has been overlooked.
Entering the room guests are welcome by a selection of Moroccan pastries and fresh mint tea, setting the scene for what is sure to be a blissful few days. I checked in for a total of three nights, spending much of my time within in the hotel grounds as it felt like a tranquil oasis after a busy few days already exploring the city of Marrakech.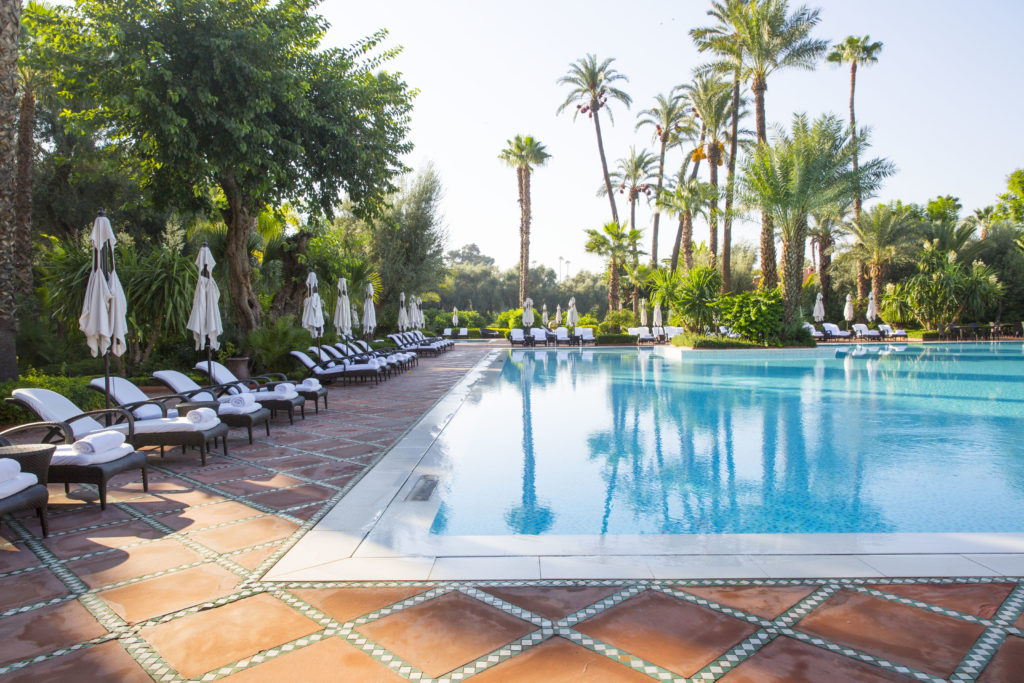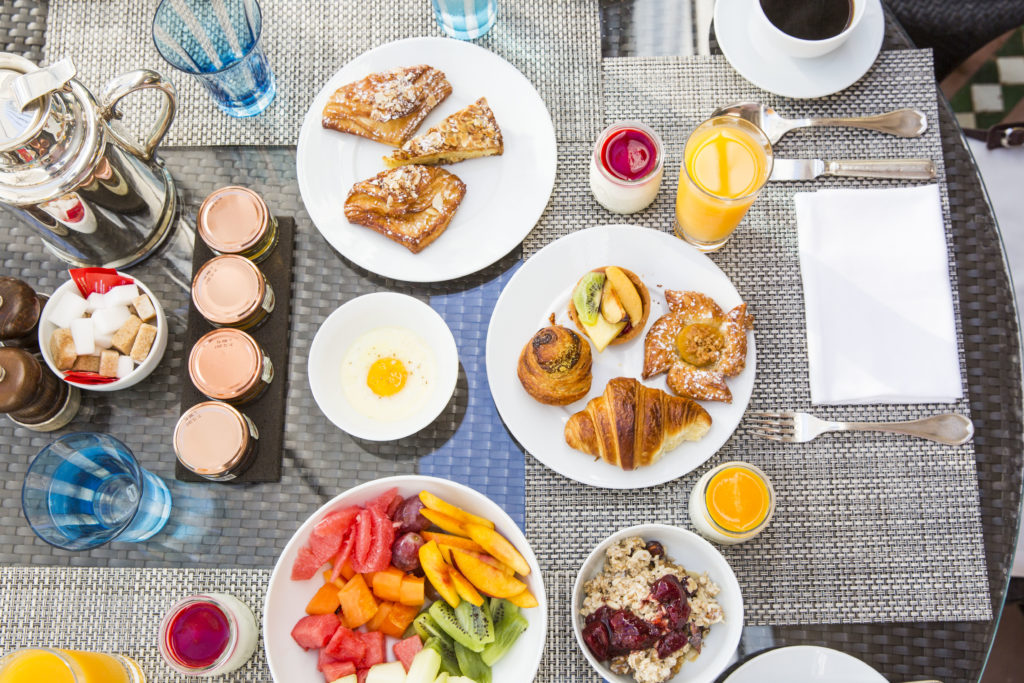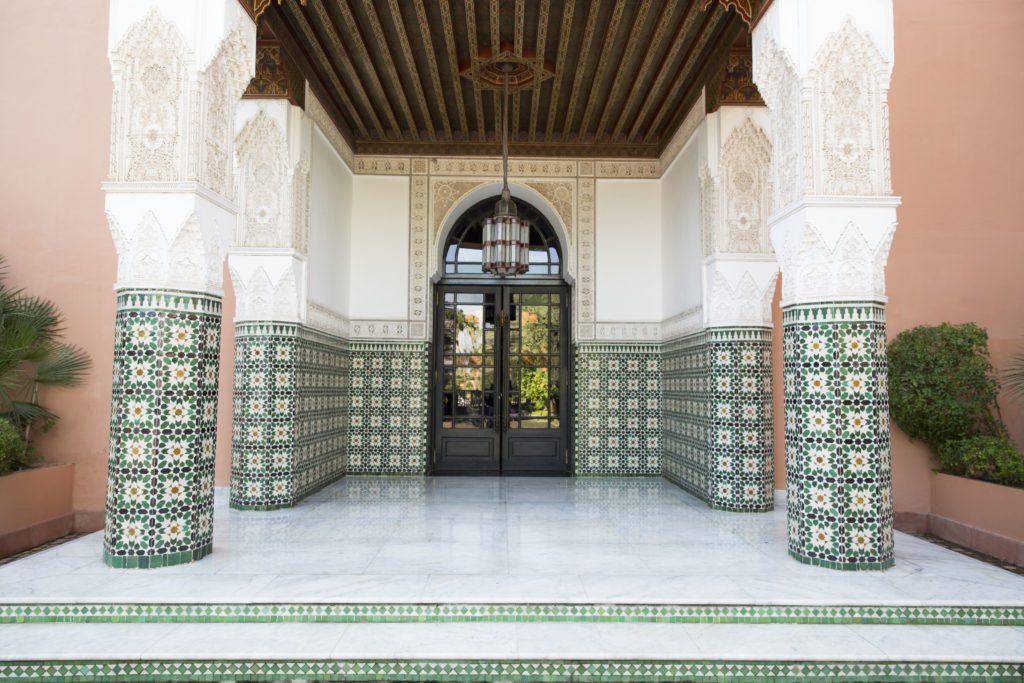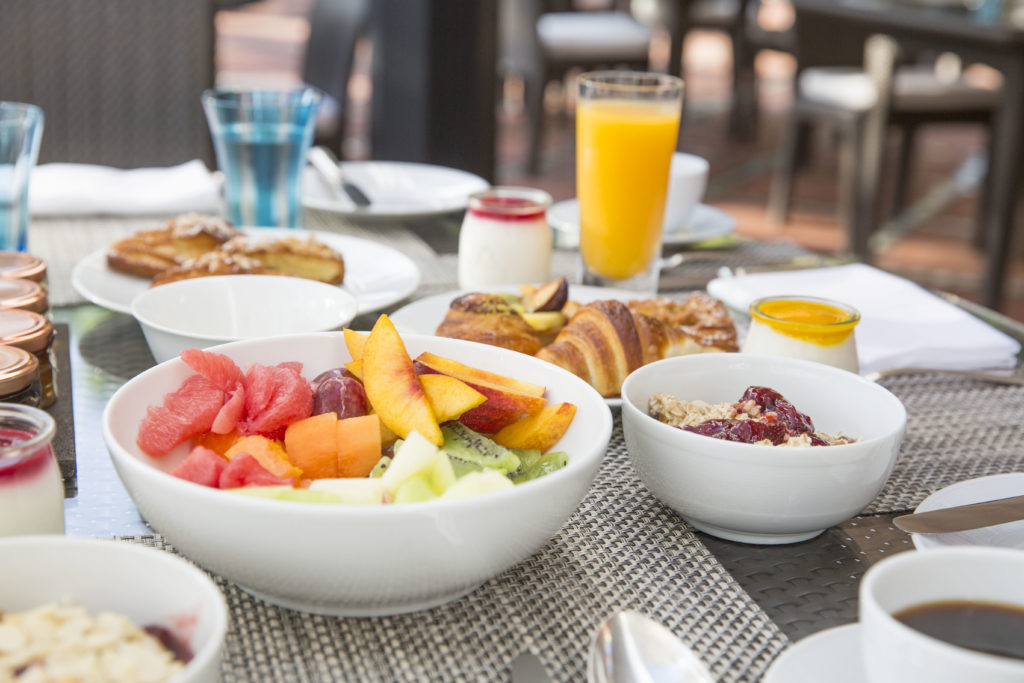 Around the Hotel
Breakfast by the pool is quite the affair and a great opportunity to set your schedule for the day. From walking around the property gardens to lounging by the pool, you really can choose to take it in at your own pace. The hotel will also arrange private and group tours of Marrakech and surrounds, of which I would highly recommend if this is your first time visiting the city.
There are a number of restaurants on the property offering Moroccan, Italian and French cuisines. In an effort to continue immersing myself in the local offerings, I booked a table at Le Marocain for one of the best vegetarian tagines I have found on my travels.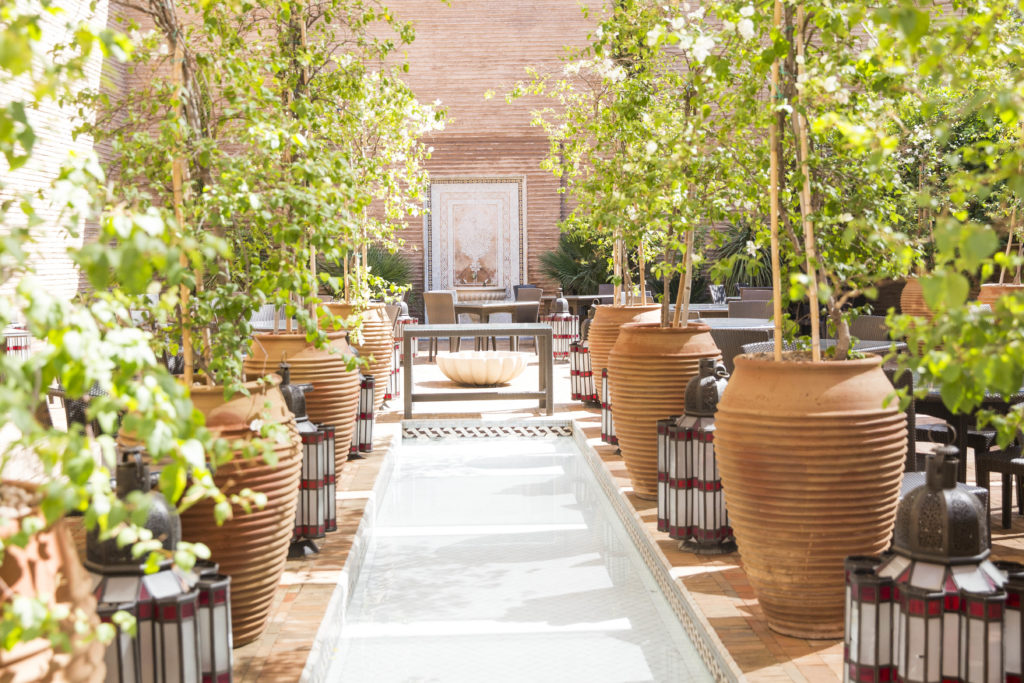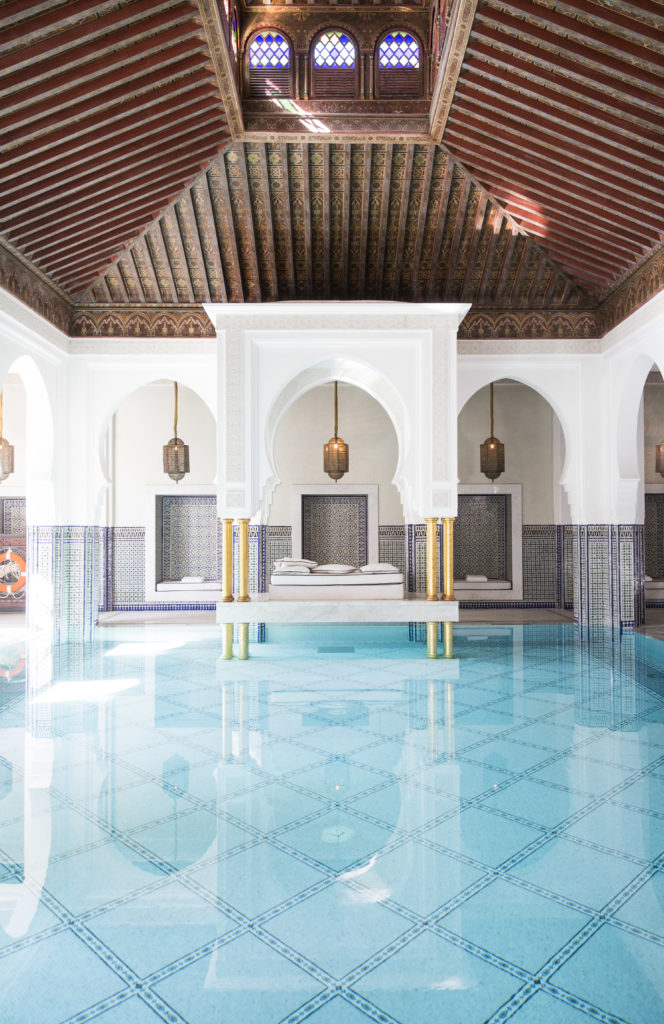 Marrakech Sunsets
La Mamounia is the perfect place to perch yourself on your balcony for sunset – so be sure to bear this in mind when choosing your hotel room view. Facing the gardens is the best opportunity to enjoy the setting sun, as well as a tranquil way to wake each morning.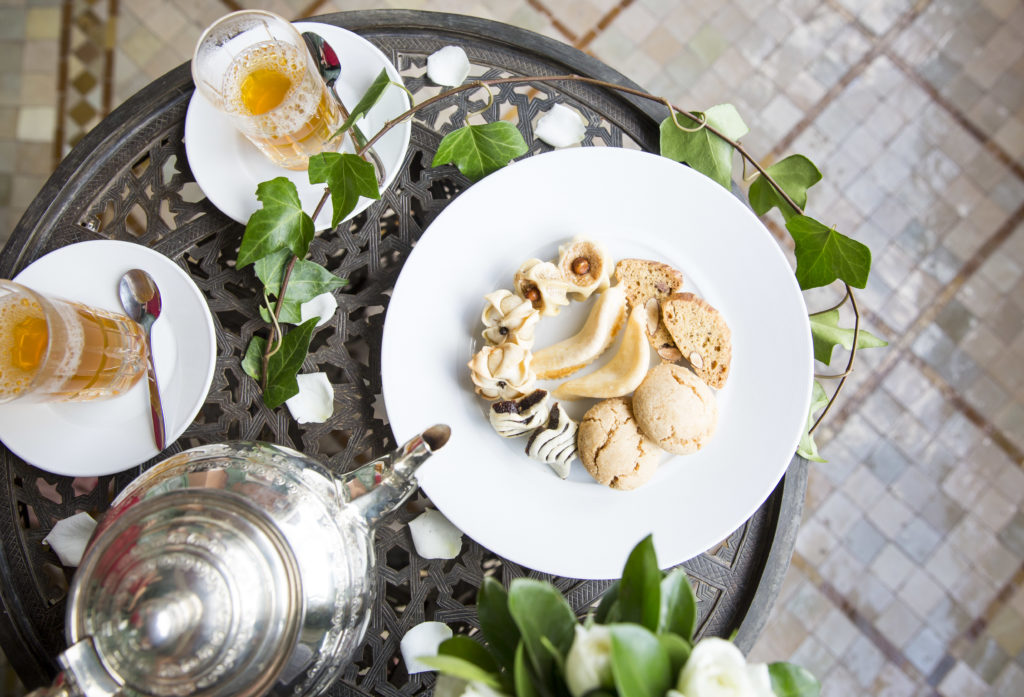 A warm thank yo to La Mamounia for welcoming World of Wanderlust to experience this stay. All opinions and images are ours.