There's a strong chance you may have seen an article or two (or three!) about my new dessert venture and if not, you're in the right place to find out more! Those of you who have been following my blog for the past few years will know there is nothing I love more than travel… except for sweets! With a self-confessed stage five sweet tooth, I have been triple tasting all of the world's best desserts, ice creams, gelatos, cakes, and all sorts of treats I can get my hands on. So to come home and start a dessert house (there's not a savoury item on the menu at all!) will hardly come as a surprise to many of you!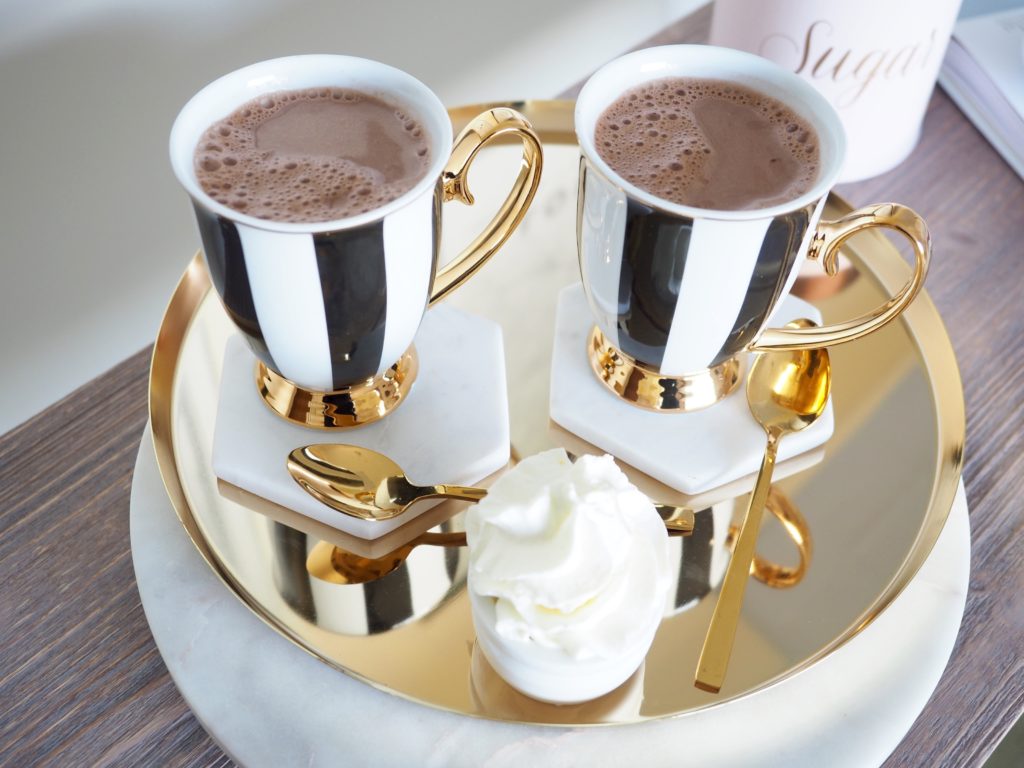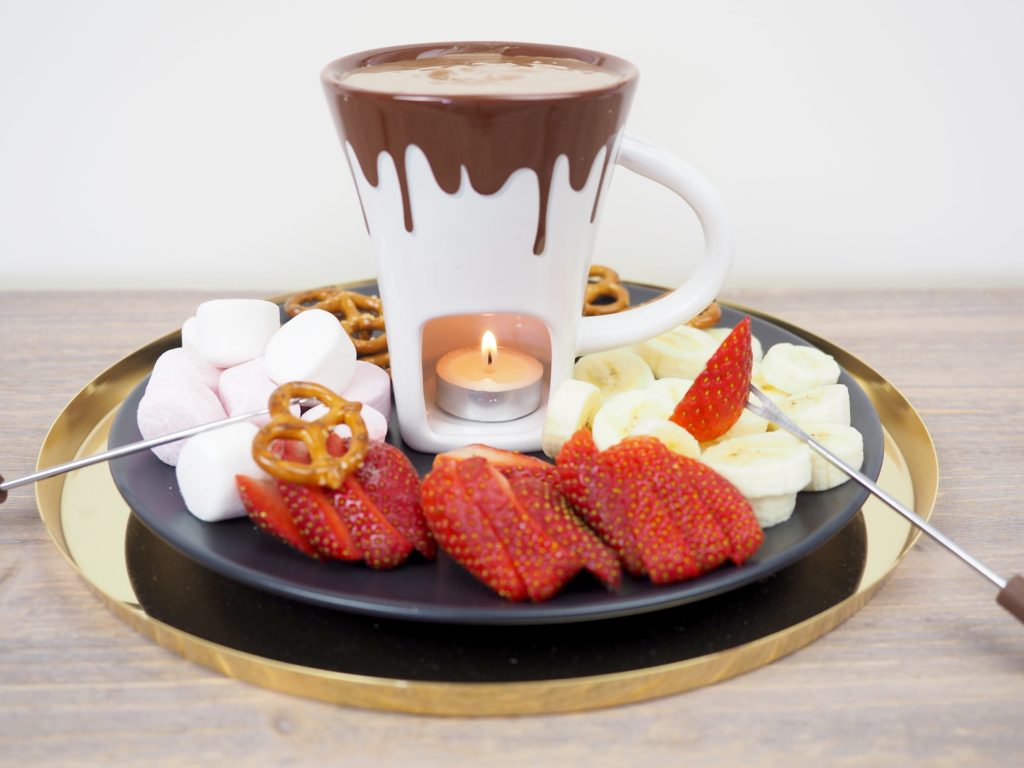 The Inside Scoop: Charlie's Dessert House
The idea for Charlie's came about around 6-8 months ago, when my boyfriend and I began talking about how I could spend more time at home next year whilst still travel blogging half of the year. This meant that I wouldn't be able to get a traditional job (working for someone else) as I wouldn't have the freedom to come and go as I pleased, which I anticipate will be every few weeks or so to escape on an adventure!
We were on a three hour hike on a small island off the coast of Tasmania when he asked me what I love more or just as much as travel. Other than him (aww!), that is sweets. I love, lovey, love sweets.
On that three hour hike we began to brainstorm ideas. I told him that I had already dreamt of one day opening a bakery or dessert cafe that specialised in just sweets and calling it "Charlie's", following my love of Roald Dahl books and in particular, Charlie & the Chocolate Factory.
Over those few hours (and for days to follow – I wouldn't shut up about it!) we refined the idea further and further and eventually decided that I would sell bakery items during the day (cupcakes, cakes, macarons, fudge, florentines, eclairs, etc. etc.) and switch to a late night dessert house in the evenings. Thus we decided on a day menu (all day breakfasts) and night menu (all night desserts).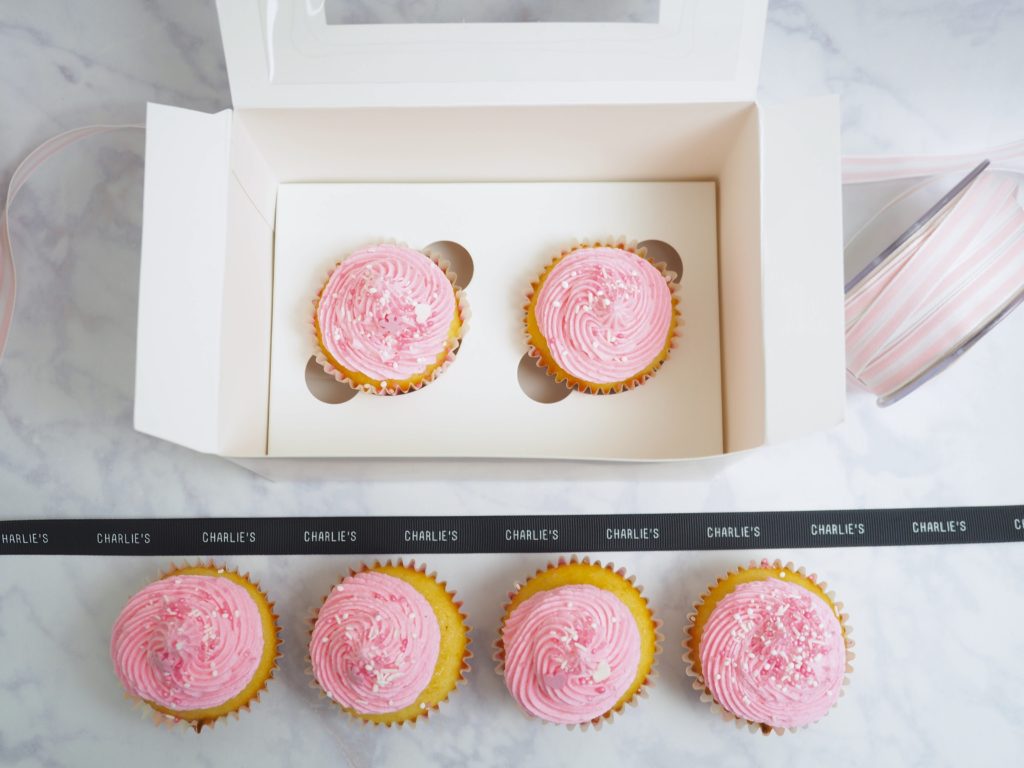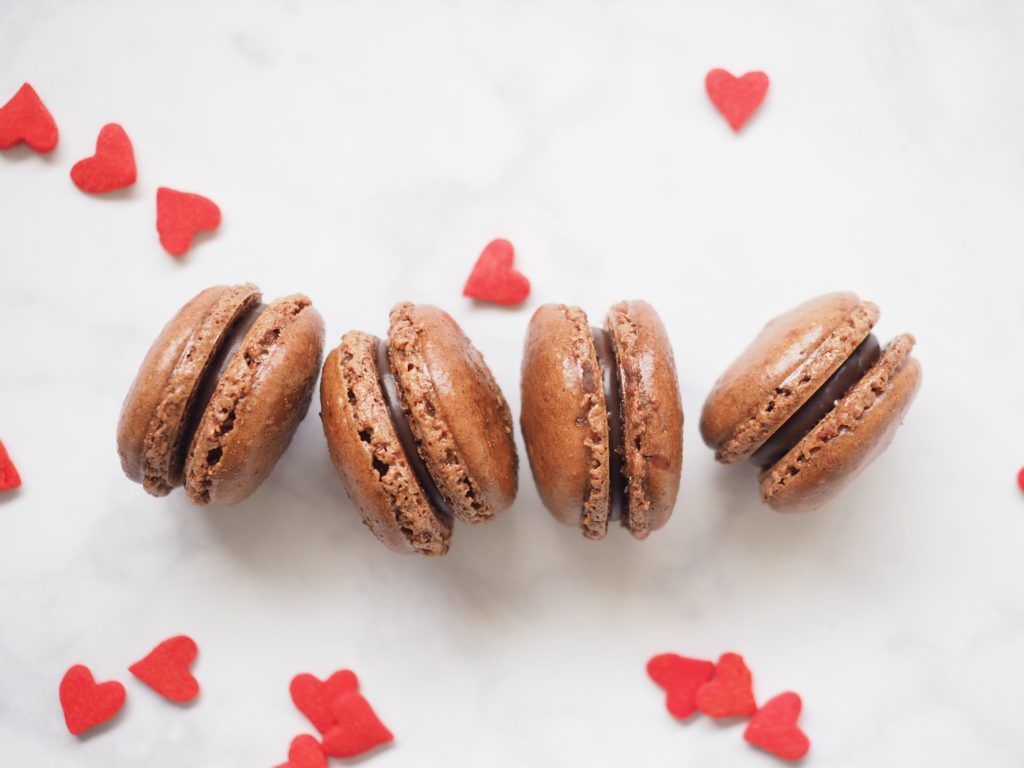 Daily Bakery Goodies
The one thing I enjoy just as much as travel is being in the kitchen baking. Any sweet treat – you name it – I'm there. Having been living out of a suitcase for the past 3.5 years, this is a passion of mine I have had to set aside and I can't even begin to tell you how exciting it has been being back in the kitchen preparing recipes for the menu + bakery items!
I decided early on that I wanted Charlie's to have a distinctly different vibe from day to night. During the day I wanted customers to feel like they have stepped in to a dessert heaven: faced with a variety of colourful treats and a tempting day menu that gave you all the more reason to visit and revisit to try more from the selection.
Thus from 10am (8am on weekends) you will find a wide variety of bakery items on offer – cupcakes, cakes, macarons, eclairs, slices, fudge, truffles, etc. These are best accompanied by our drinks menu selection – more on that below!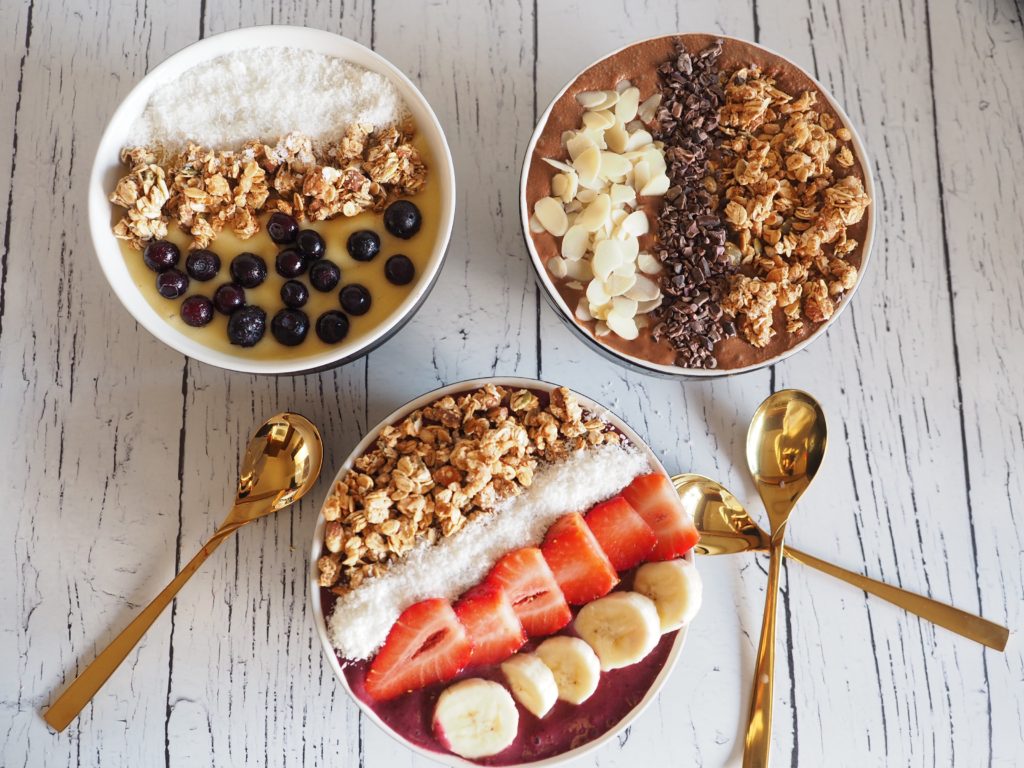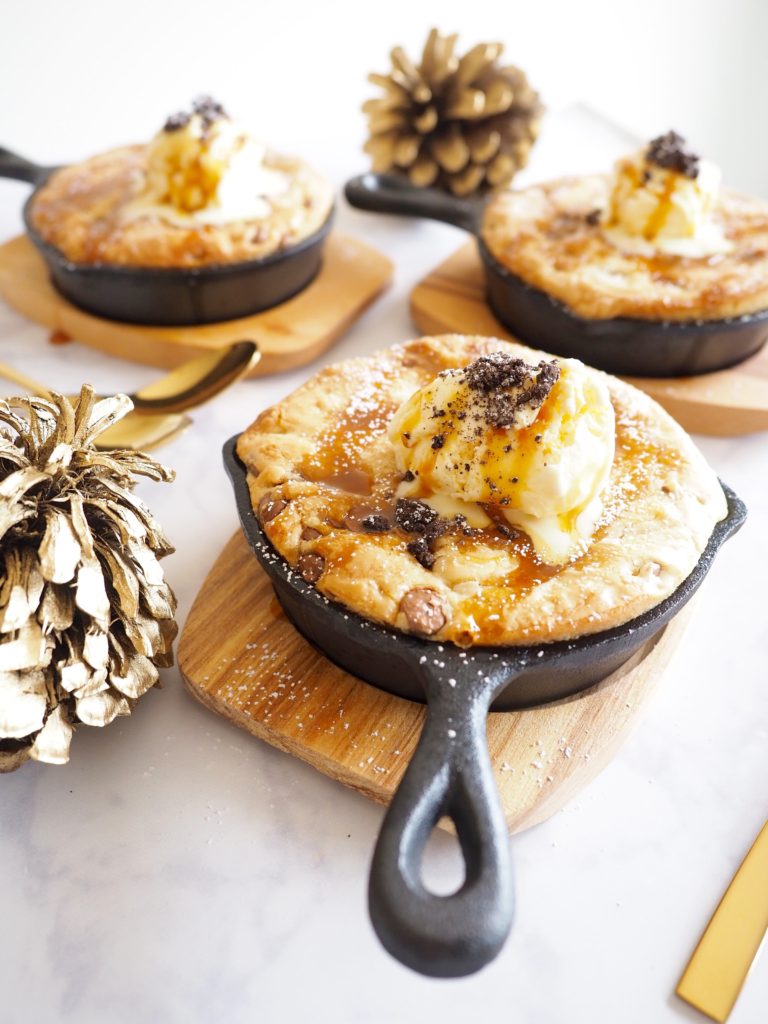 The Menu: Day & Night
As mentioned earlier, I really wanted Charlie's to transition from day to night with ease. Thus we have gone for a Black & Gold colour palette (unlike the traditional pastels of many bakeries and sweet treateries!) We have also decide to go for light and bright during the day, with a huge reduction in lighting of the evenings (think fairy lights – and lots of them!)
This change is also reflected in the two menus – all day breakfast (opening – 3pm) and all night desserts (6pm – close). Between those times you'll still be tempted by a huge drinks list (below) and colourful selection of pastry items (more photos below!)
The Breakfast Menu features a selection of smoothie bowls, which I have found are a great healthy menu alternative whilst still being sweet and delicious (dairy & refined sugar free!) Then there are the hot menu items like French Toast, Pancakes and Belgian Waffles which are most certainly not for the health conscious, but great for a weekend indulgence whilst catching up with friends!
The Late Night Dessert Menu has two sections – cold selections and hot selections. On the cold side you have classics like Banoffee Pie, Meringue Smash and Tiramissu pots. Then on the hot side you have my all time favourite Apple Crumble recipe, 3/4 Baked Warm Cookie Sundae, and so so many more (see the full menu here!)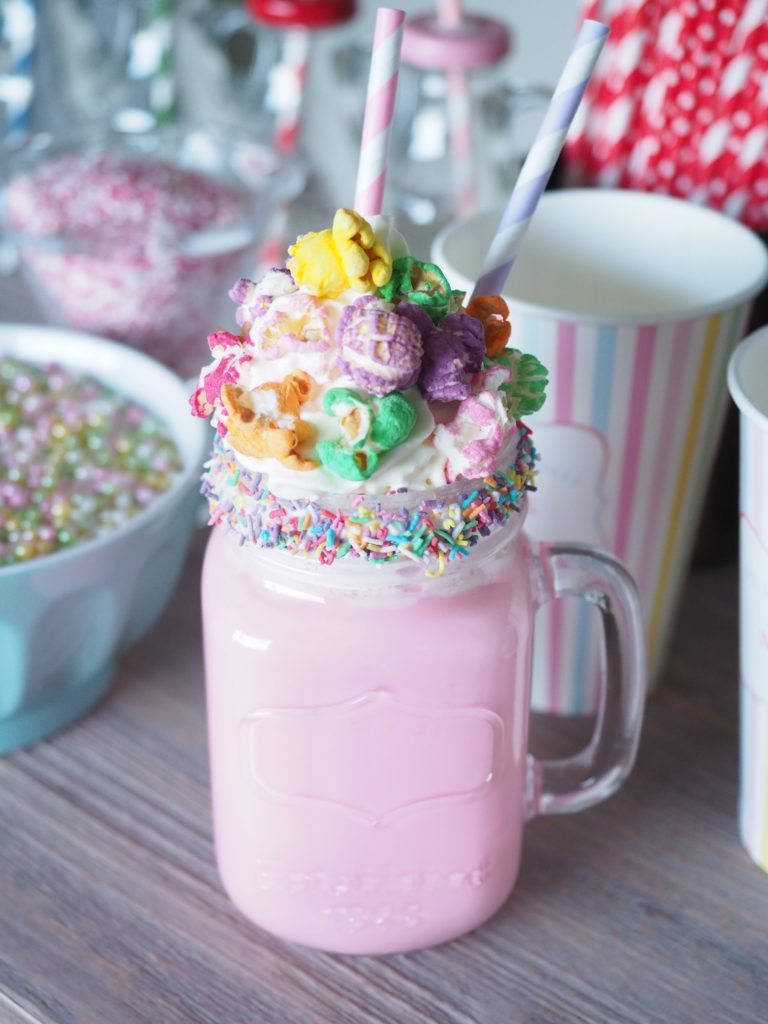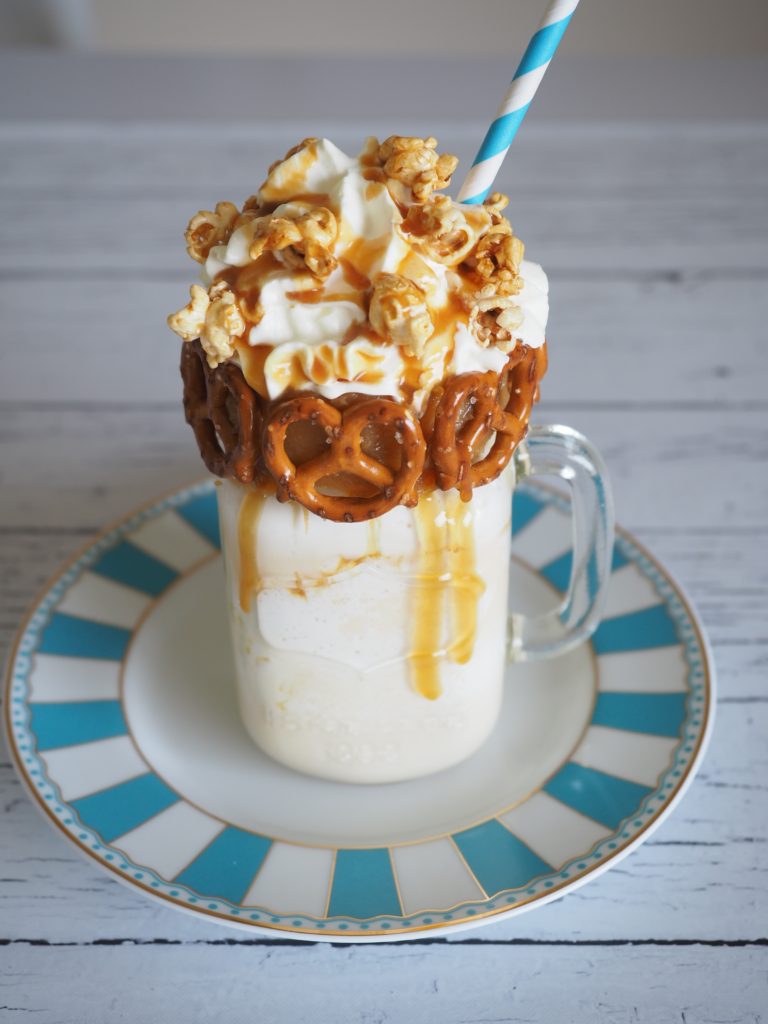 And Then There's the Drink Menu…
A little earlier I mentioned the drinks menu and booooooy do we have some great surprises for you. On my travels through New York City I discovered the "Freak Shake" craze and really wanted to bring this back to Tasmania. Those shakes are absolutely jam-packed of sugar and colour, but for Charlie's I wanted to tone it down a notch so that you didn't have to roll out of the door and didn't have to pay a whopping $20-$30 a pop! No thank you!
Instead, we have priced our regular milkshakes at $4, supershakes at $7 (pictured above) and healthy smoothies (no dairy, no sugar) at $7. There are standard flavours on the menu, but you'll also find seasonal specials on offer each month!
Read more business articles on World of Wanderlust.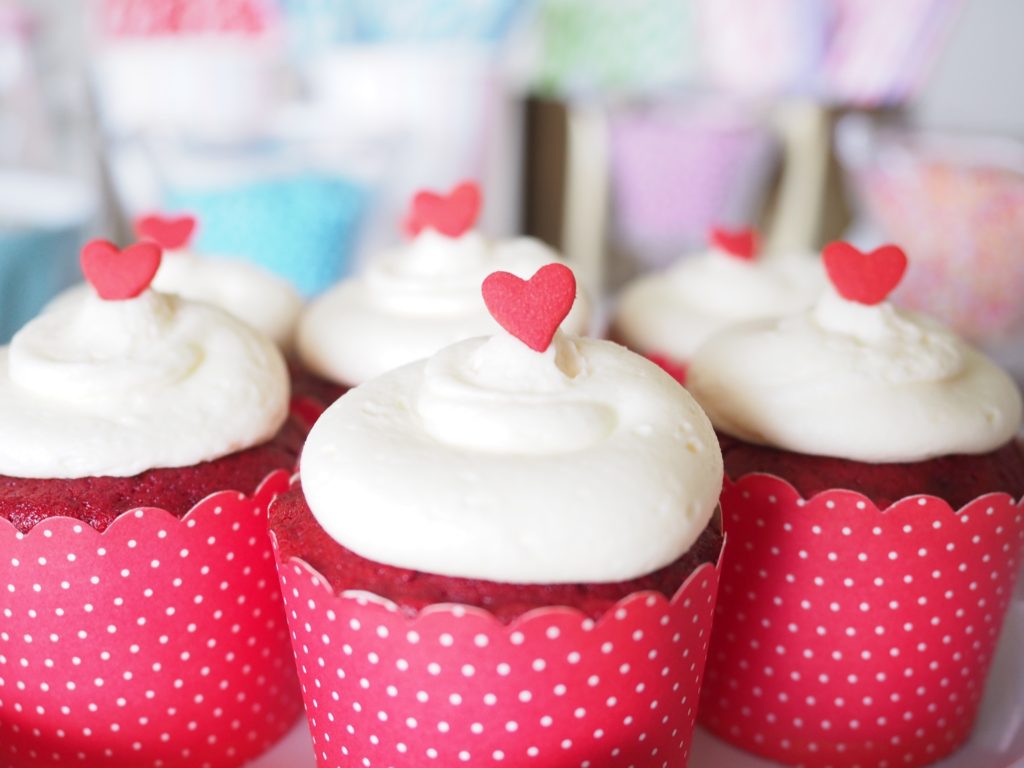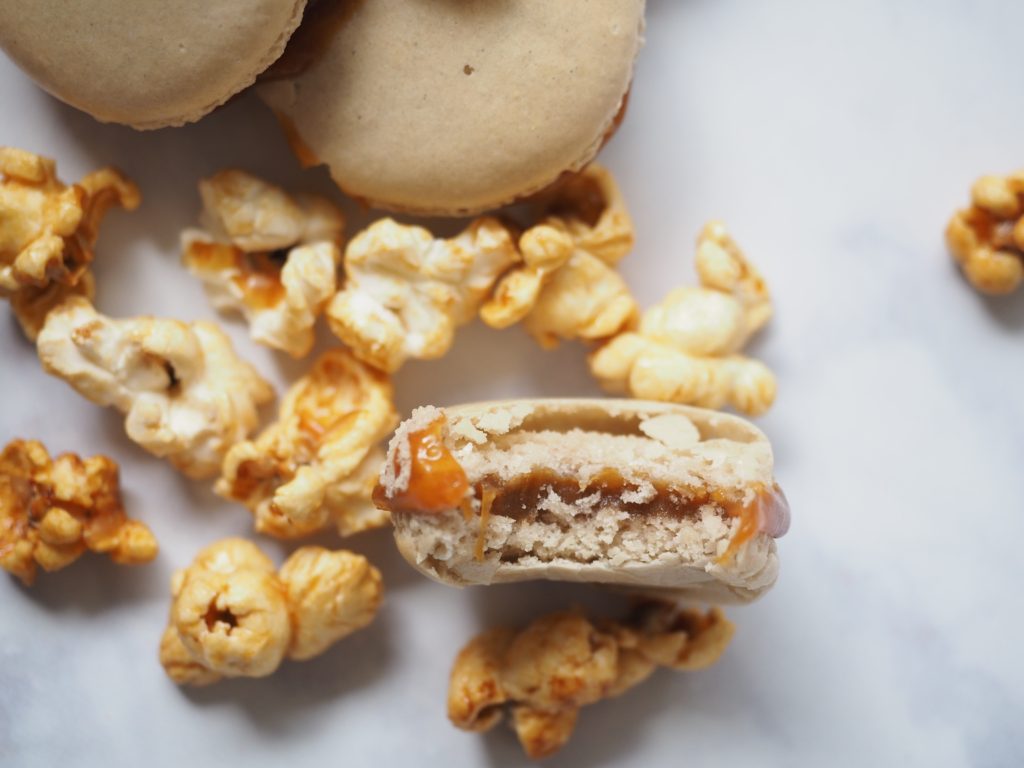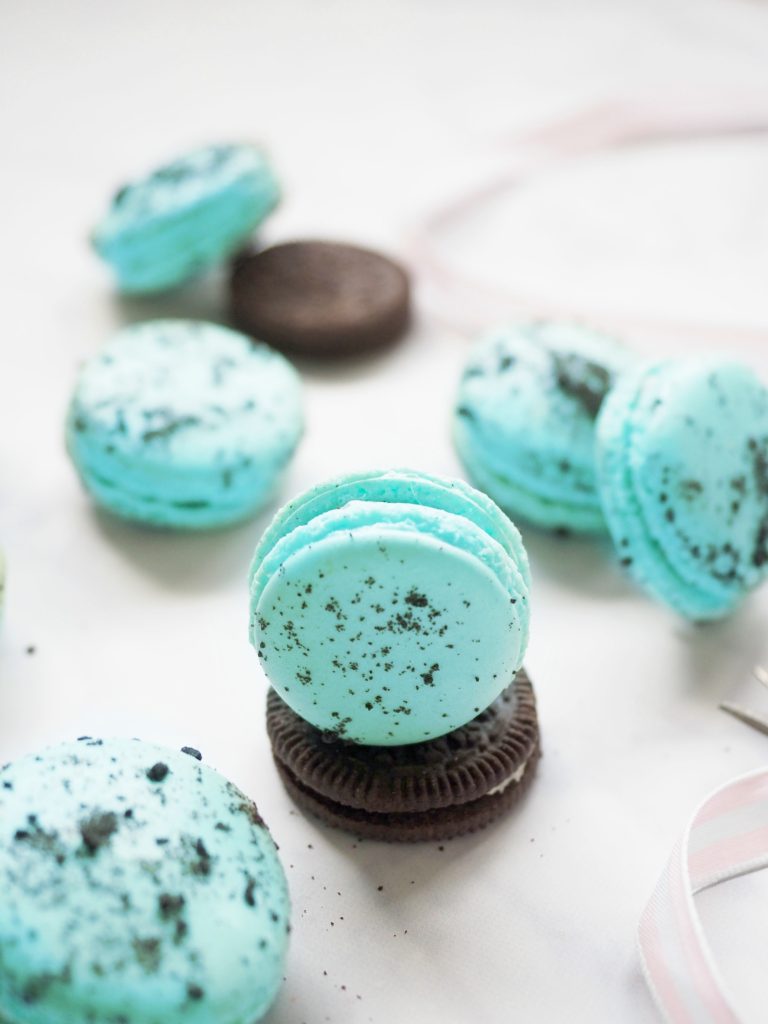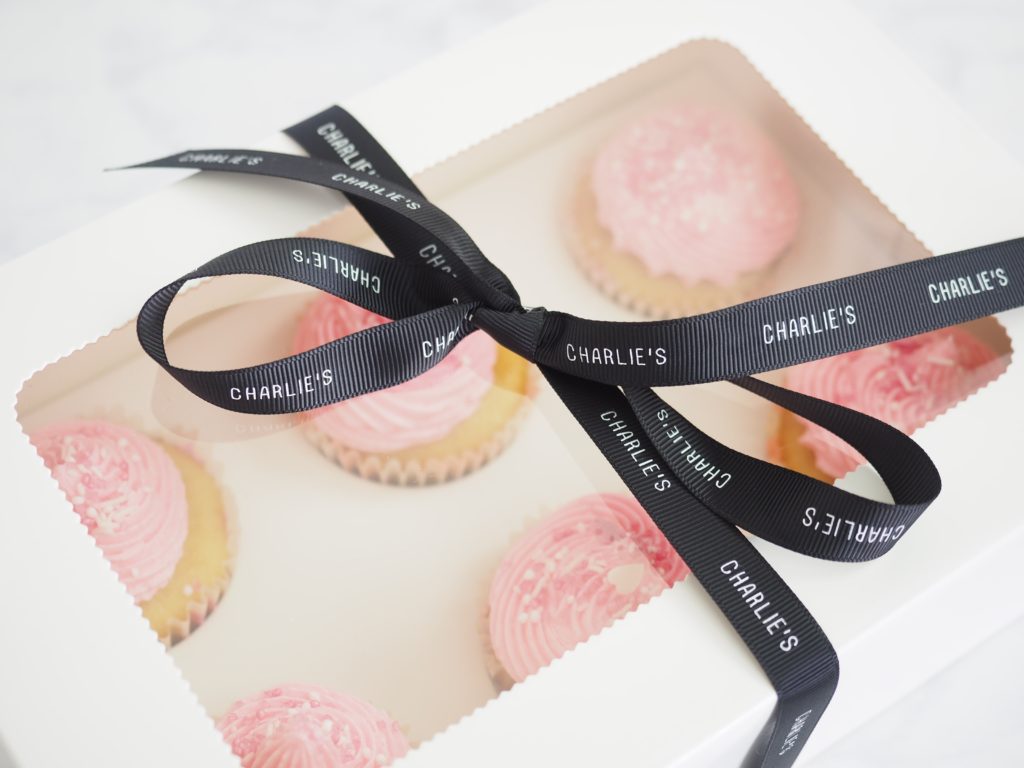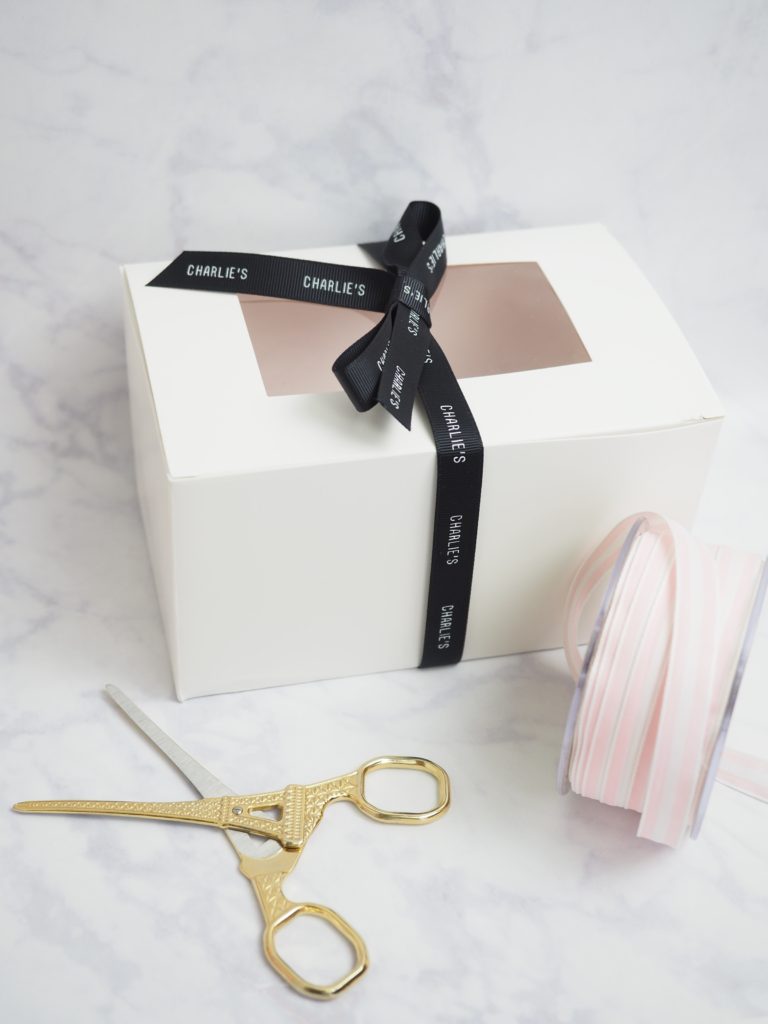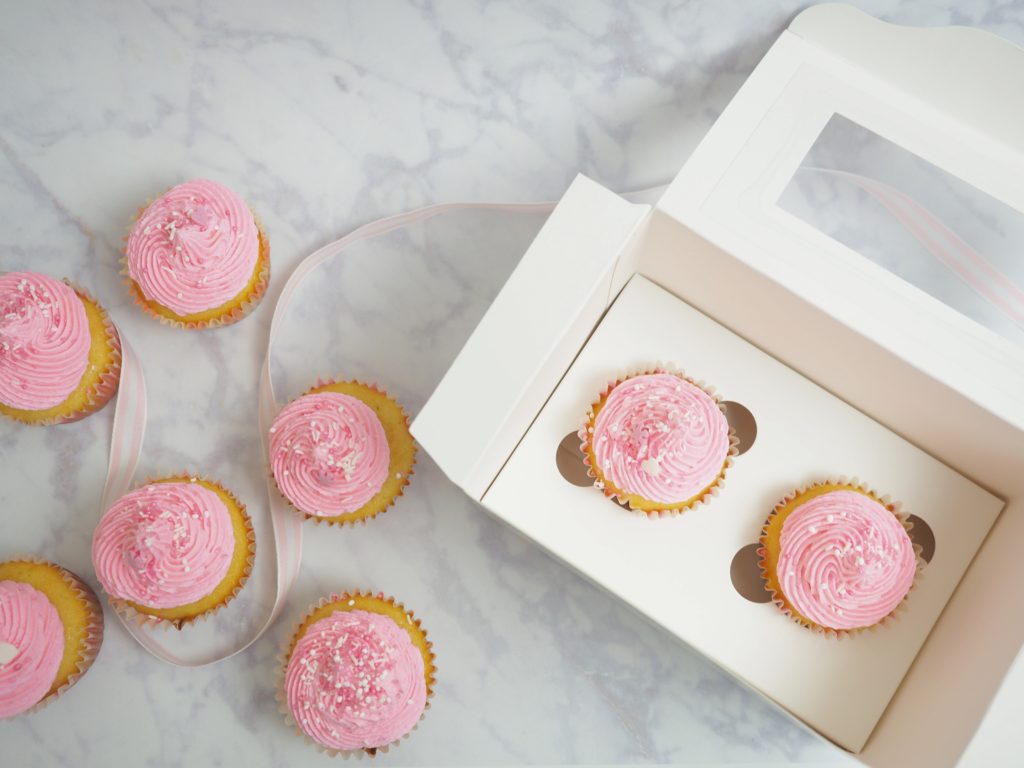 Charlie's Dessert House will open in September 2016 at 74 Charles Street Launceston, Tasmania.
To keep updated with all our tasty treats, please follow along @charliesdesserthouse on Instagram or /charliesdesserthouse on Facebook. For the full menu, please visit the website! I really (really, really) hope to meet you guys in store!! xo
Would you like to open your own bakery?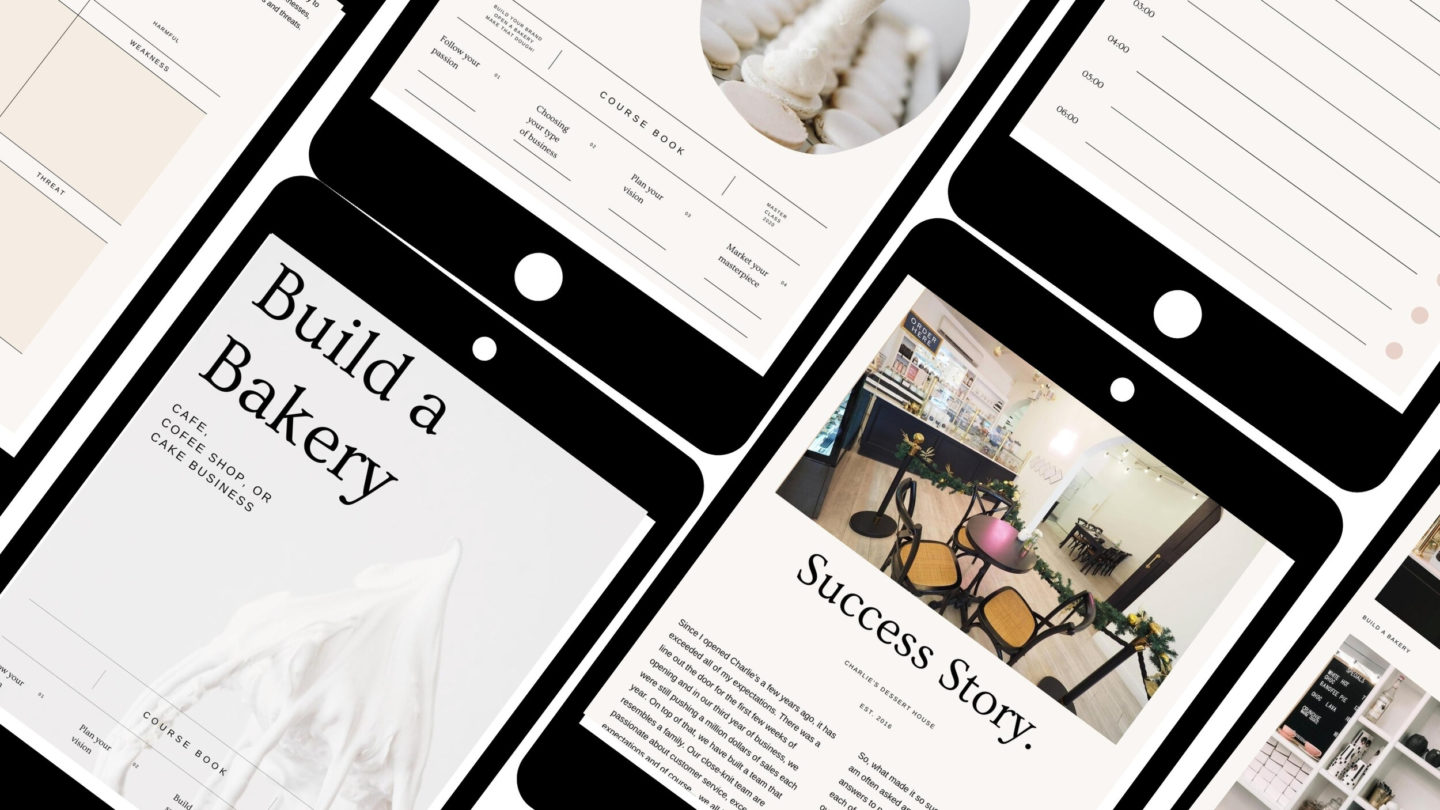 Interested in starting your own bakery, cafe, or cake business? I created the complete "Build A Bakery" guide to help you build your business step-by-step.