While the cities of Kraków and Warsaw are the biggest tourist destinations of Poland, there is another city that should be on your radar: Wrocław (pronounced vrots-wahf). Despite the fact that Wrocław is the largest city in western Poland, its unique charm, magnificent architecture and vibrant colours make it one of Poland's prettiest destinations.
Why You Should Visit Wrocław:
Its market square is one of the most beautiful in all of Europe
The heart of Wrocław is its medieval market square (Rynek), which is one of the largest in Poland and arguably one of the most picturesque in all of Europe. It was almost totally rebuilt after 1945, but is just as beautiful as ever. Lined with colourful townhouses and restaurants, you will find it hard to put your camera away!

It's colourful
Many of the buildings in Wrocław's picturesque old town are painted with bright colours that reflect the city's youthful and creative vibe. As one of the most colourful cities in the world, Wroclaw's colours bring the city to life, even on the gloomiest winter days.

The Old Town
Wrocław's Old Town is a winding maze of cobblestoned lanes, church spires and vibrantly coloured buildings. This is the district where you'll find most of the city's historical monuments and medieval architecture. If you can, this is the neighbourhood you should consider staying in.

Ostrow Tumski
Ostrow Tumski translates to 'Cathedral Island'. That's right, Wrocław has its own island dedicated to religious worship. It's an easy walk from the Old Town and is home to the most significant Cathedral in the city and one of its most enduring icons: Cathedral of St. John the Baptist. If you take a walk down there at dusk, you might be lucky enough to see the lamps being lit by hand, a truly magical experience.

Get lost in its hidden lanes
Little lanes snake their way all over Wrocław and getting lost in them is one of the greatest pleasures while exploring the city!

It's a cultural and intellectual hub
Wrocław is one of the leading academic centres of Poland and is home to a number of universities, the biggest of which is the 300-year-old University of Wroclaw. Students flock to Wrocław not only because of the excellent standard of education it offers, but also because of its vibrant, cultured way of life. Make a plan to stroll around some of the magnificent university buildings and admire the grandeur.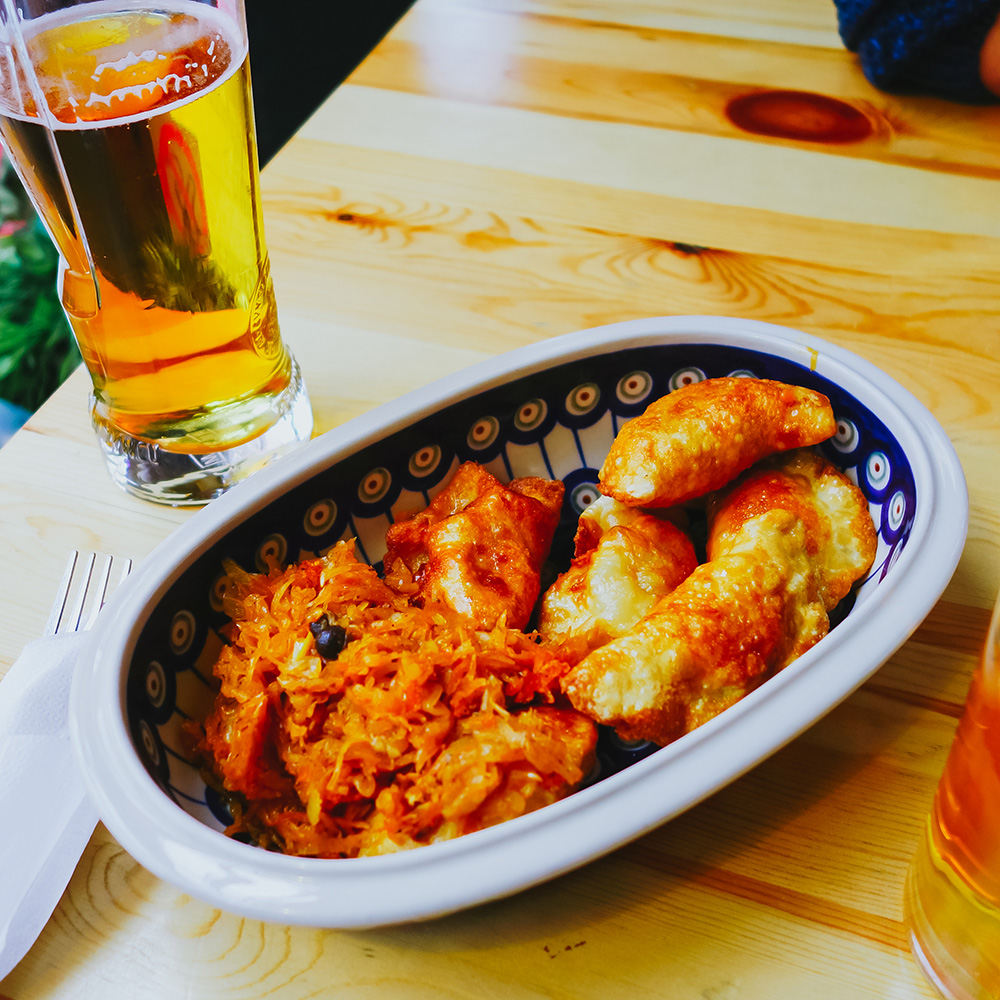 The hearty, delicious food
Polish food is some of the best in Eastern Europe and a visit to Wrocław will leave you anything but hungry! Be sure to try the famous Polish pierogi (dumplings traditionally stuffed with sauerkraut, potato, ground meat, cheese or fruit) and the bigos (a very traditional hunter's stew made with sauerkraut and chunks of meat and sausages).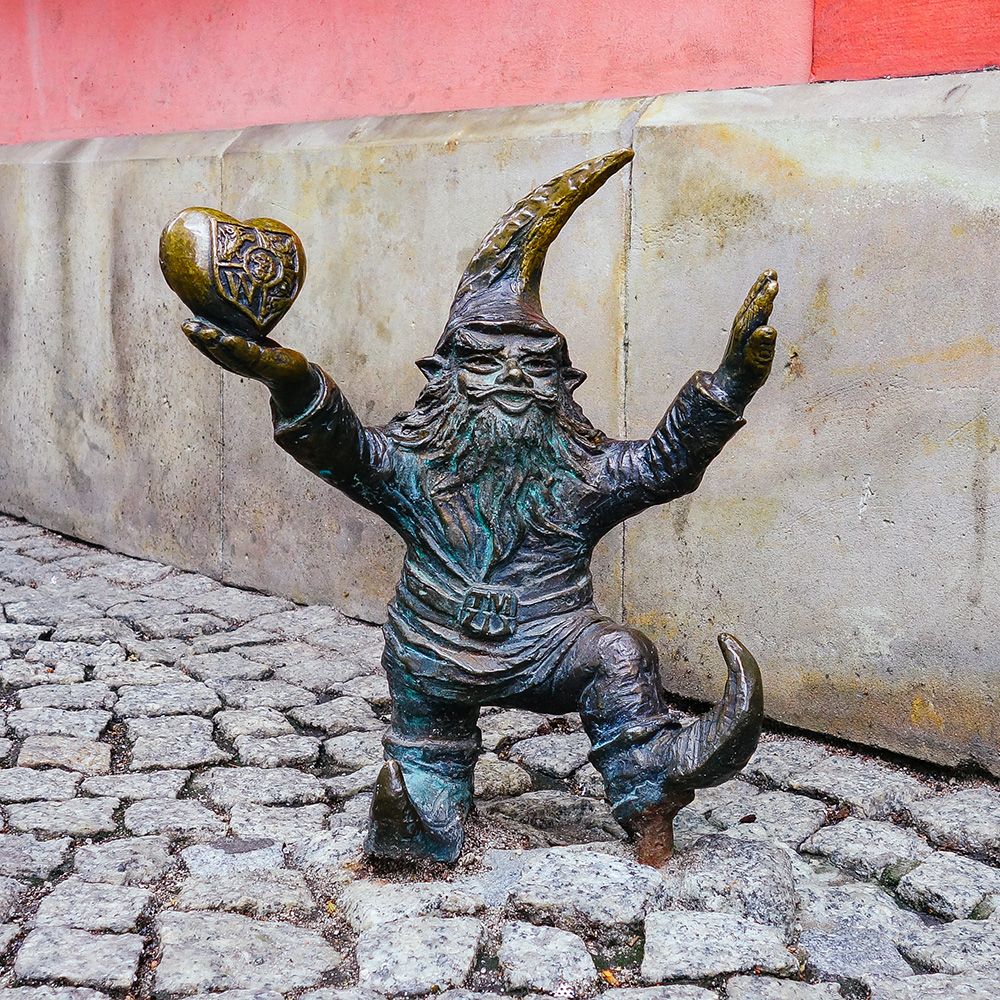 It's inhabited by gnomes
Wrocław's beautiful, colourful architecture isn't the only reason the city holds some magic. The city isn't just inhabited by humans, you see. There is also a thriving gnome population! Over 300 gnomes are scattered throughout the city, with more appearing all the time. There's an interesting history behind the gnome settlement in Wrocław. Back when the city was controlled by the USSR, gnomes slowly began appearing as a sort of subversive calling card of the underground Orange Alternative movement who began to protest against the oppressive conditions with silliness and fun. The gnomes have become a symbol of freedom in Wrocław ever since. Gnome hunting makes for a fun, unique afternoon. They are hidden all over the city. See how many you can spot!

It's less touristy than Poland's other big cities
Even though Wrocław is western Poland's largest city, it doesn't feature on a lot of travellers' itineraries, who seem to prefer a visit to Warsaw or Kraków instead. It has consequently retained much of its local charm and hospitality. Fewer tourists also mean better travel snaps!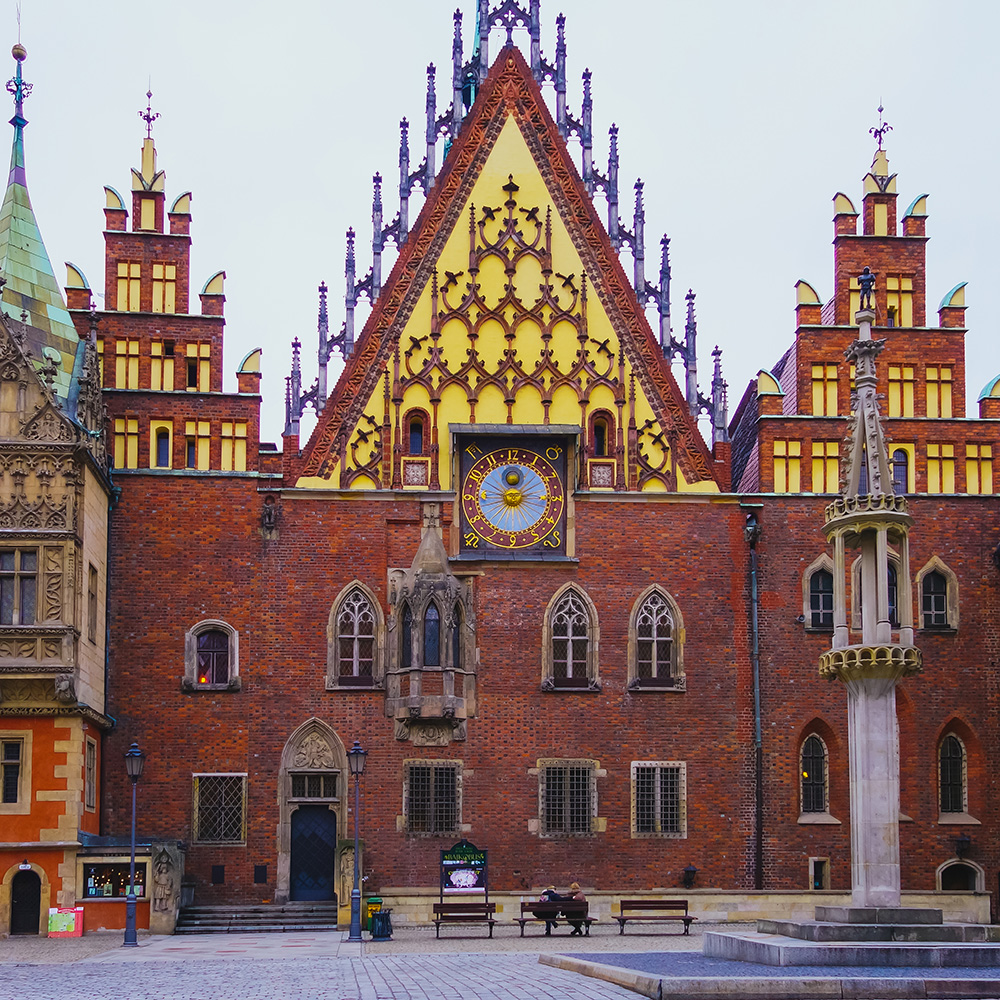 The architecture
Although Wrocław was heavily damaged during WWII, it has been beautifully restored and boasts some of the most beautiful medieval architecture in Poland. In particular, the former residences lining the market square are some of the most charming in Poland. Don't miss a visit to the impressive Gothic-Renaissance Wrcoław Town Hall in the market square.
Have you been to Wrocław? What are your favourite things about this city?