After visiting around 50 countries (I truly lose count) on almost every continent, it is perhaps unsurprising that almost always in conversation I will be asked "Where is your favourite place you have visited?". While it might seem like a simple question with a simple answer for those who pose the question, I can't tell you how difficult a question this actually is.
But surely I should have some kind of answer.
Well, here it is…
I've left my heart in so many places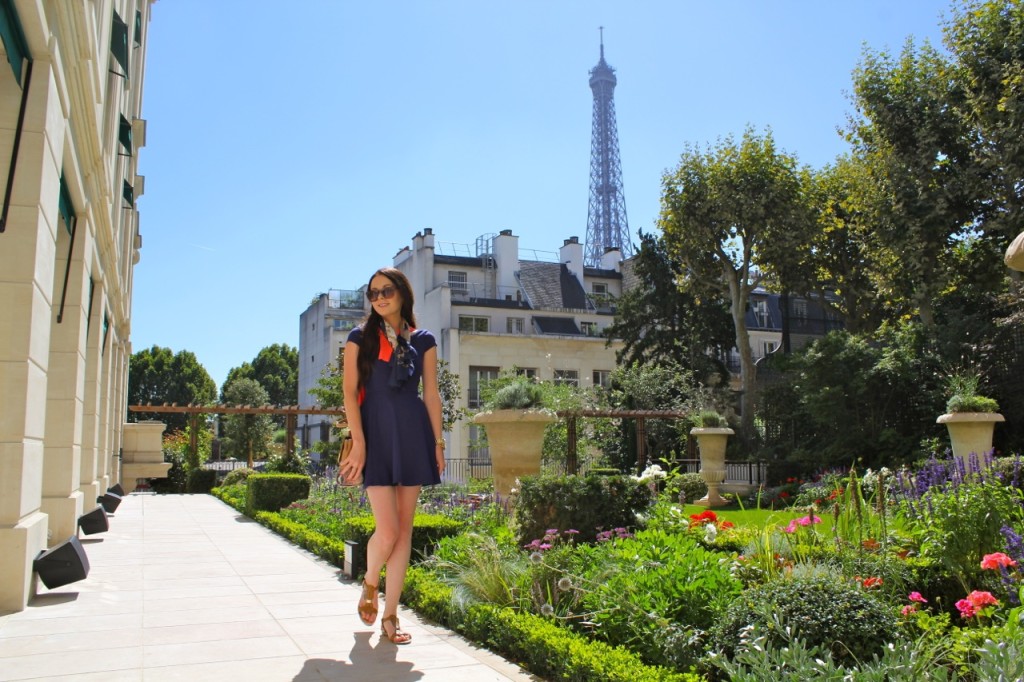 It's hard to describe the love a girl has for
Paris

. It's a fairytale destination we all wish to someday visit and I think, at least for me, it steals your heart. Crepes, baguettes, French champagne and the flashing lights of the Eiffel tower – everything about Paris is bliss.

Lake Bled in Slovenia

is easily one of the most romantic destinations I have ever visited – it is truly a fairytale. Somewhere on the lake I left more than a piece of my heart – I also left my endurance after lacking the ability to row non-stop from land to the island – it was quite a journey!

Rome

captured my heart at the ripe ol' age of just 17 when I took my father on his first ever trip overseas. This was our first stop on our mini Europe tour and his favourite city he has ever visited, so it stole a little piece of my heart, too.

I was riding along a 20km stretch of road somewhere between two French vineyards when I realised the
French countryside

stole another piece of my heart – a rather large piece. Now I want to stay in France long enough to master the language – a hopefully not too distant dream of mine.

It should go without saying that the
Swiss Alps

have a special place in my heart, as this was the iconic location where I shot the cover for my first book. Since then it has always had a very important meaning to me and will forever be the place I truly felt free and started following my own path instead of one that was expected of me.

Many people are surprised when I rave about
Ireland

as being one of my favourite places in the world to explore. I visited the green country after falling ill in South Africa so I was on my last legs. After a week driving a rental car around the countryside I was feeling completely refreshed – however also slightly deflated after learning I was in Niall Horan's hometown at the same time he was there at a local pub – damn!
I'm almost certain anyone who has the pleasure of going on safari in
South Africa

leaves a part of their heart there. Spotting the Big 5 on a photographic safari is one of the most incredible, grounding experiences you can ever encounter in the world. Sitting in the Land Rover a mere arms length away from a lion was a once in a lifetime experience that's for sure!
Truth be told,
the entire world has my heart

– it's not a matter of where is my favourite place or where is the 'best' place I have visited… because each place is what you make of it. I will never claim to have one single favourite place in the world, but instead be in love with every place for each a different reason.

Over to you – where have you left a piece of your heart?