London is a city that takes years to fully discover, but if you want to see the highlights beyond the sights – to see, do, experience and eat your way around London in the most essential way possible, then you're gonna need this London Bucket List. For your convenience we've even created a free printable bucket list (linked at the bottom of this article) so you can check each of these best things to do in London experiences off as you go! Happy exploring!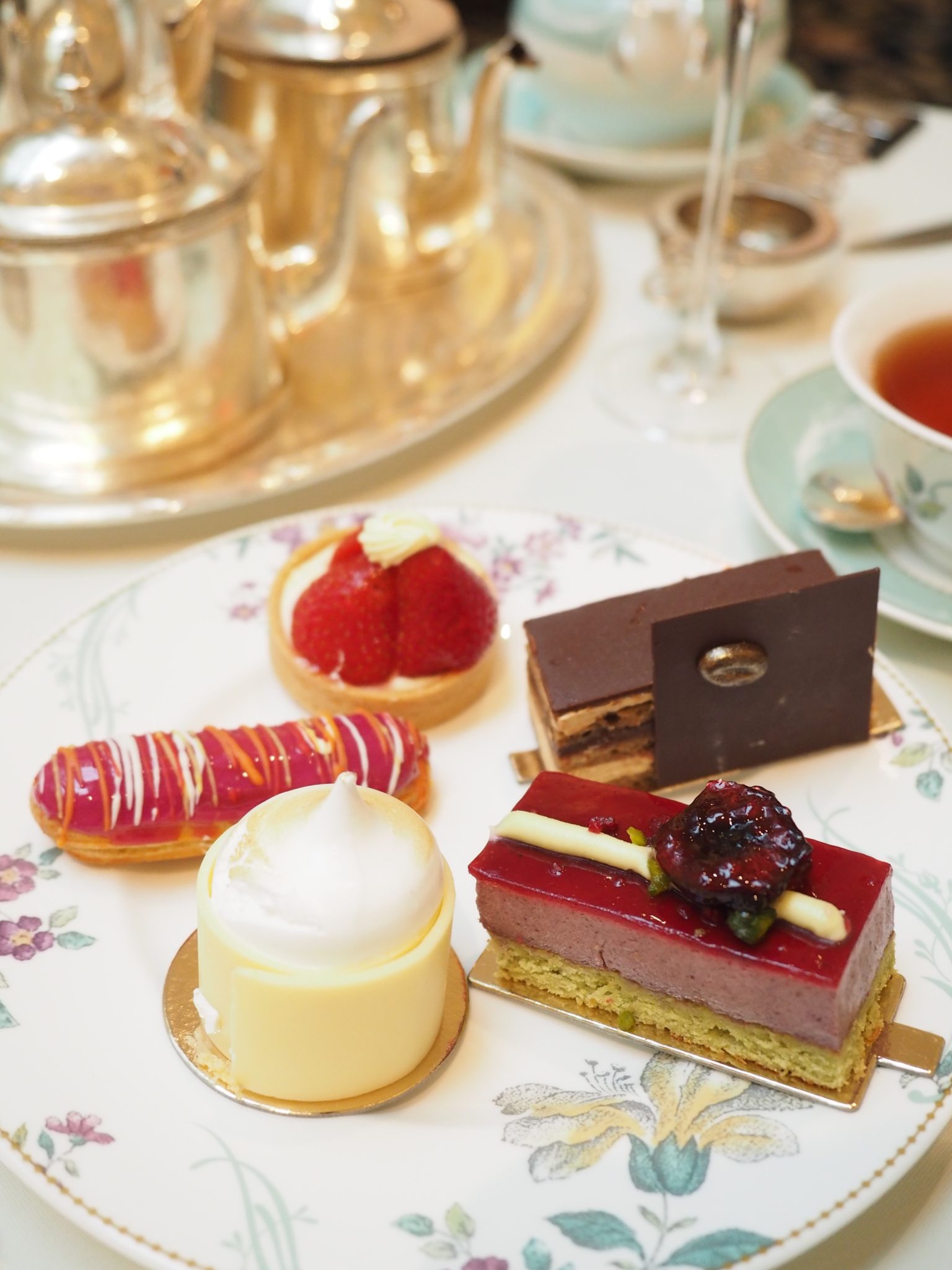 The Best Things to Do in London
1. Enjoy Afternoon tea at a fancy hotel
And when I say fancy, I really mean fancy! Afternoon tea is a British tradition as old as time. Although much of British society has adapted and changed over the years, many of the traditions have stayed the same. And afternoon tea in London is no exception! Some of the hotspots include The Ritz, The Dorchester, Claridges and Brown's Hotel.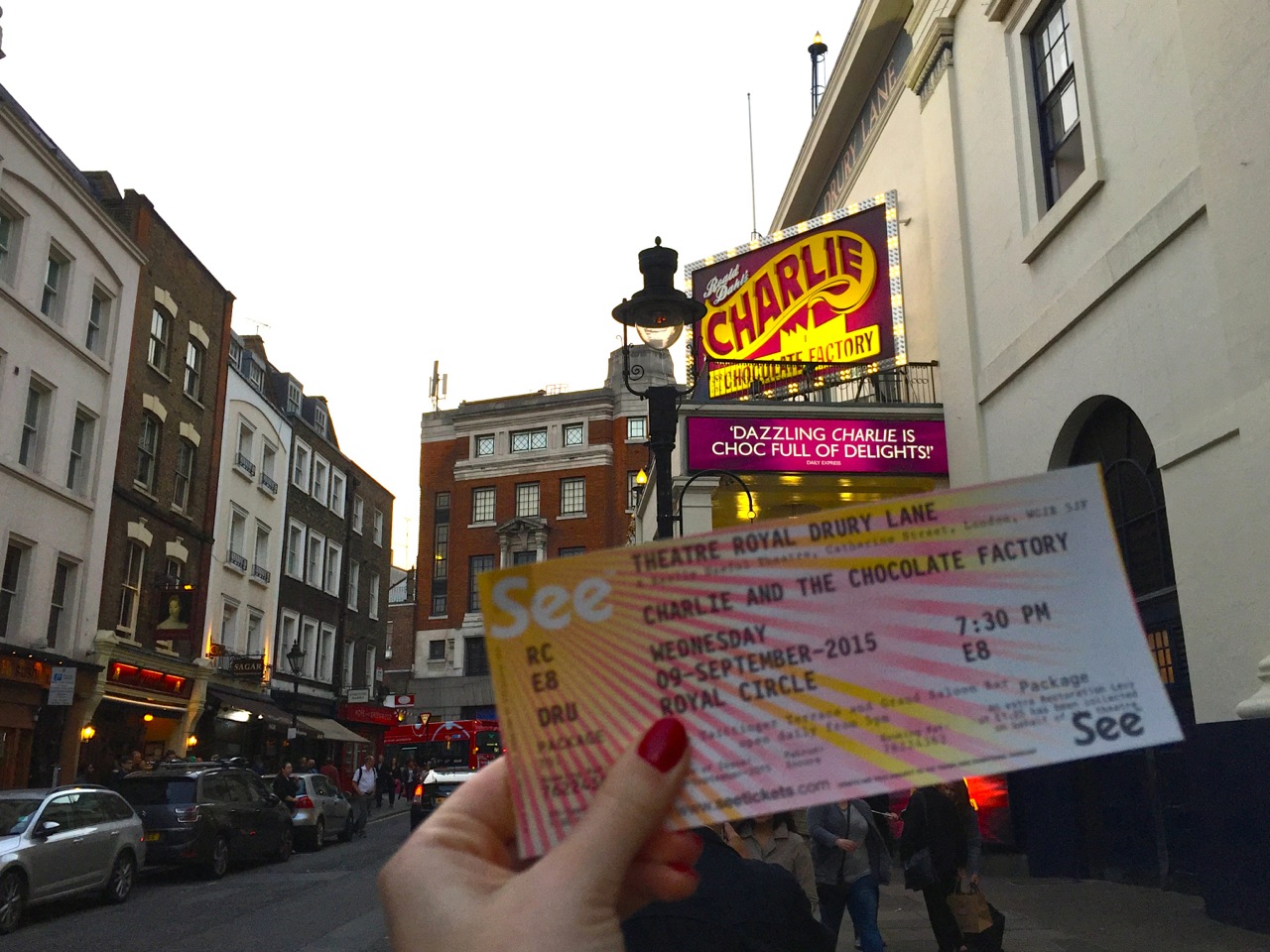 2. See a show on the West End
I'm a sucker for a good Broadway show, so I get just as excited when I'm across the pond in London and can view new shows on London's West End. There are always wonderful plays and musical theatre shows in abundance in London, with many of them being recognised the world over. See here for a full West End Theatre Guide.
3. Visit Buckingham Palace & see the Changing of the Guard
As quintessentially British as it gets – the Palace. The changing of the guard takes place at 11.30am daily (April – end of July) and on alternate days for the rest of the year, weather permitting. Its a spectacle worthy of bringing along popcorn and a fold out chair.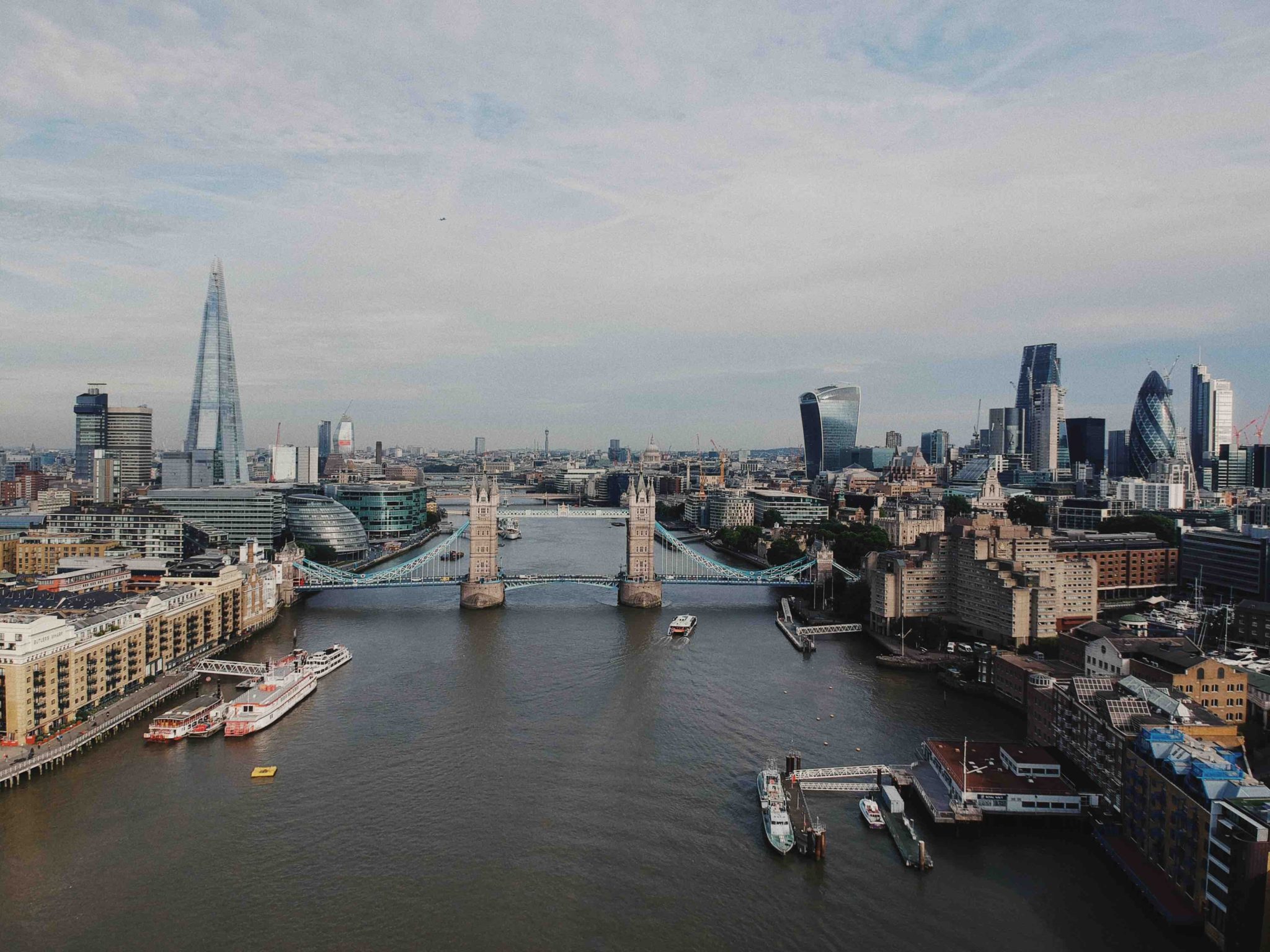 4. Tower of London Bridge
London's iconic bridge located on the Thames is a must see from any and every direction. Walk along the bridge, view it from above, view it from afar… whatever you like really. Just view it.
5. Shakespeare's Globe
As the name suggests, Shakespeare's Globe is home to traditional Shakespearean theatre and as such offers a step back in time. Book your tix in advance, especially for high season!
6. Visit Westminster Abbey
Westminster Abbey, where Queen Elizabeth II was crowned and more recently Kate and Wills were wed, is a hot spot on many traveller's London lists.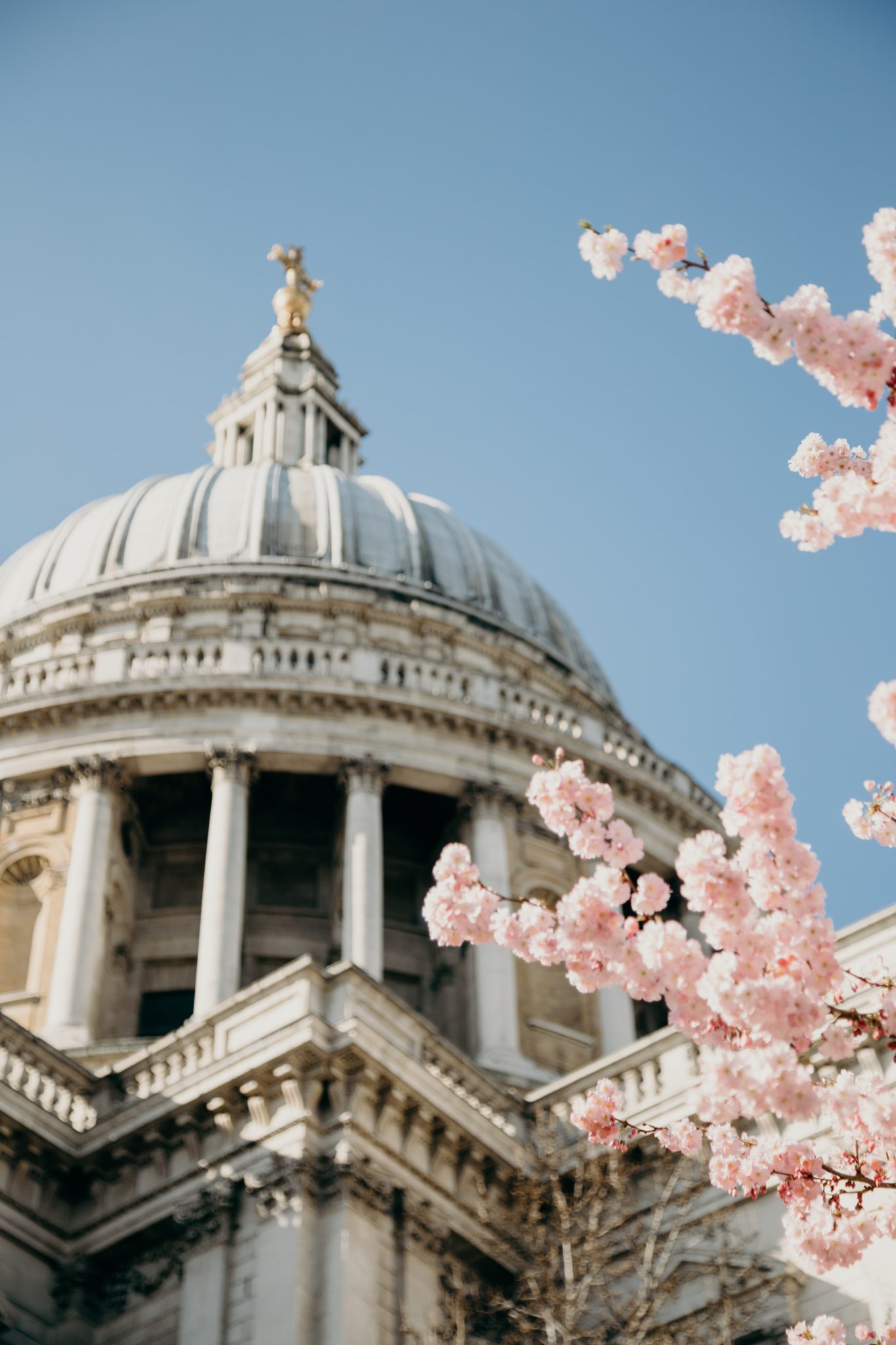 7. Admire the view from St Paul's Cathedral
St Paul's Cathedral is incredibly speccy from the inside, however as no photos are permitted you won't find any photographic evidence here, but I urge you to take my word from it! The views from the top are also just as spectacular.
8. Have a picnic lunch in Hyde Park
Ditch the expensive restaurants and grab a lunch to go (Marks and Spencer, Tesco or Sainsbury's offer great salads and sandwiches) and take your picnic lunch to Hyde Park to enjoy the scenery and people watching extravaganza. You can also order a delivered-to-your-picnic-location picnic from Fortnum and Mason (I realise that sentence was confusing), but its a great idea for the summer time.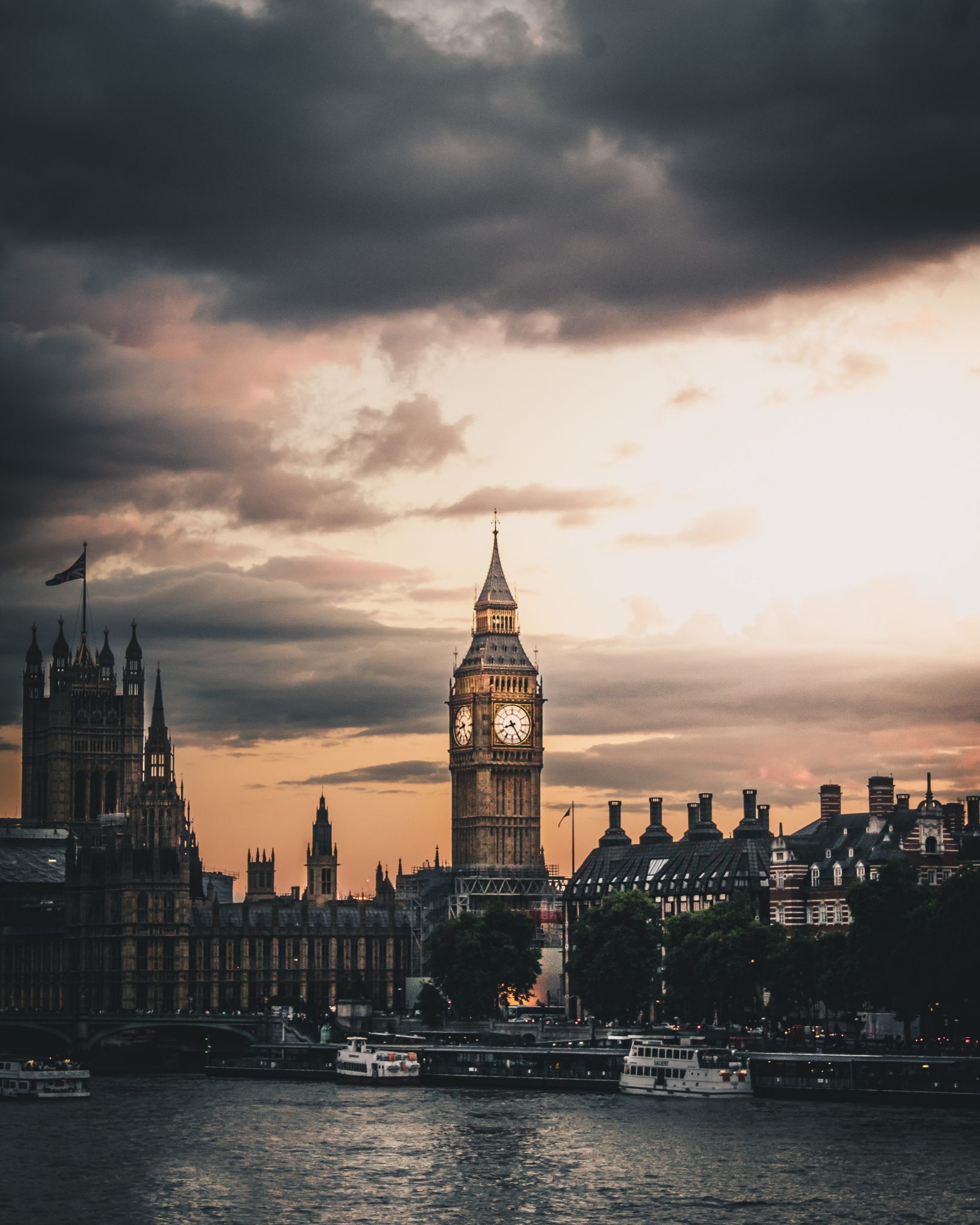 9. Snap that straight-up-the-nostrils selfie with yourself and Big Ben
…Because otherwise, did you even go to London!? (I kid).
10. Visit the Kensington Palace & Gardens
Even if you just go to feed the squirrels, its a nice place to pass an hour or so.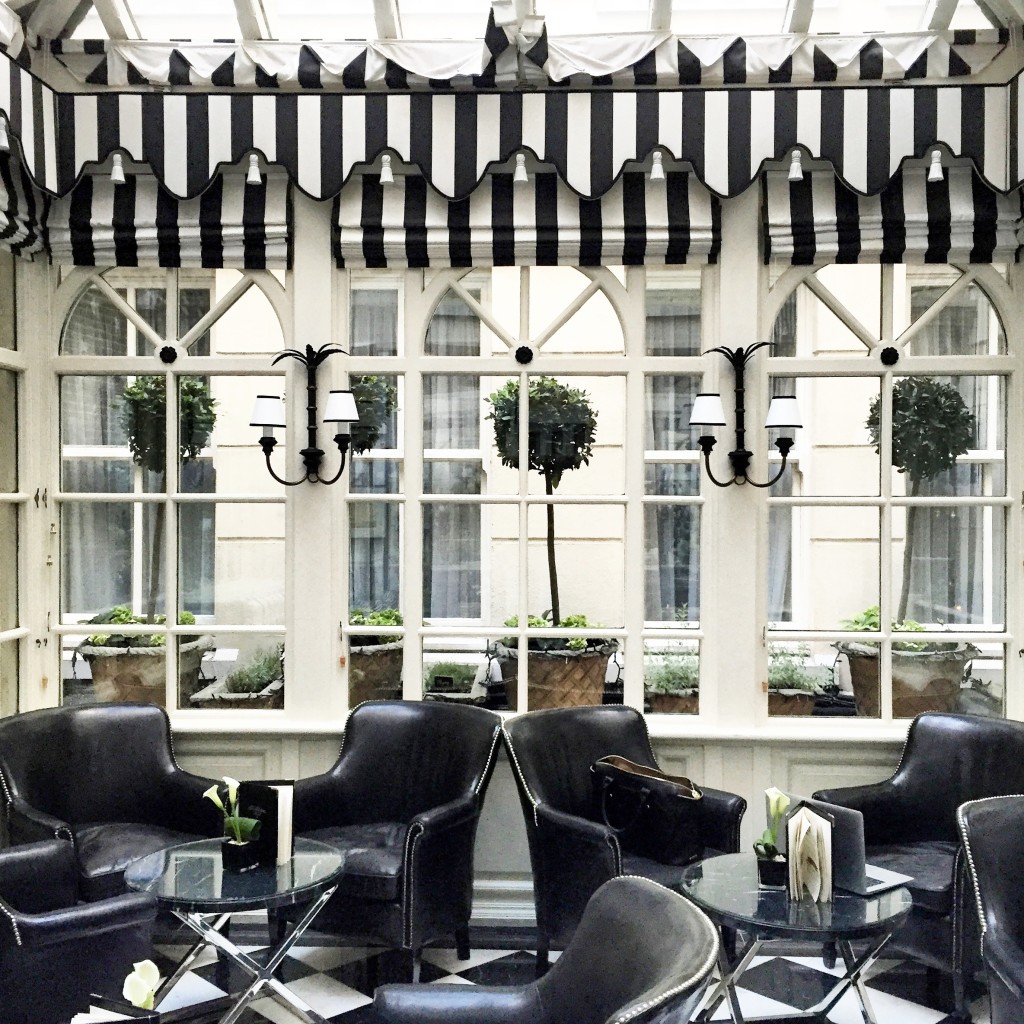 11. BYOC and drink in a cave
BYOC stands for "Bring your own cocktail" and yes, THIS IS A THING. How it works: you bring your own spirits and a skilled bartender works their magic to create a work of art right before your eyes. Its also in a cave which is just… too much to handle. What's cooler than being cool?
PLANNING A TRIP TO LONDON? CHECK OUT OUR GUIDE: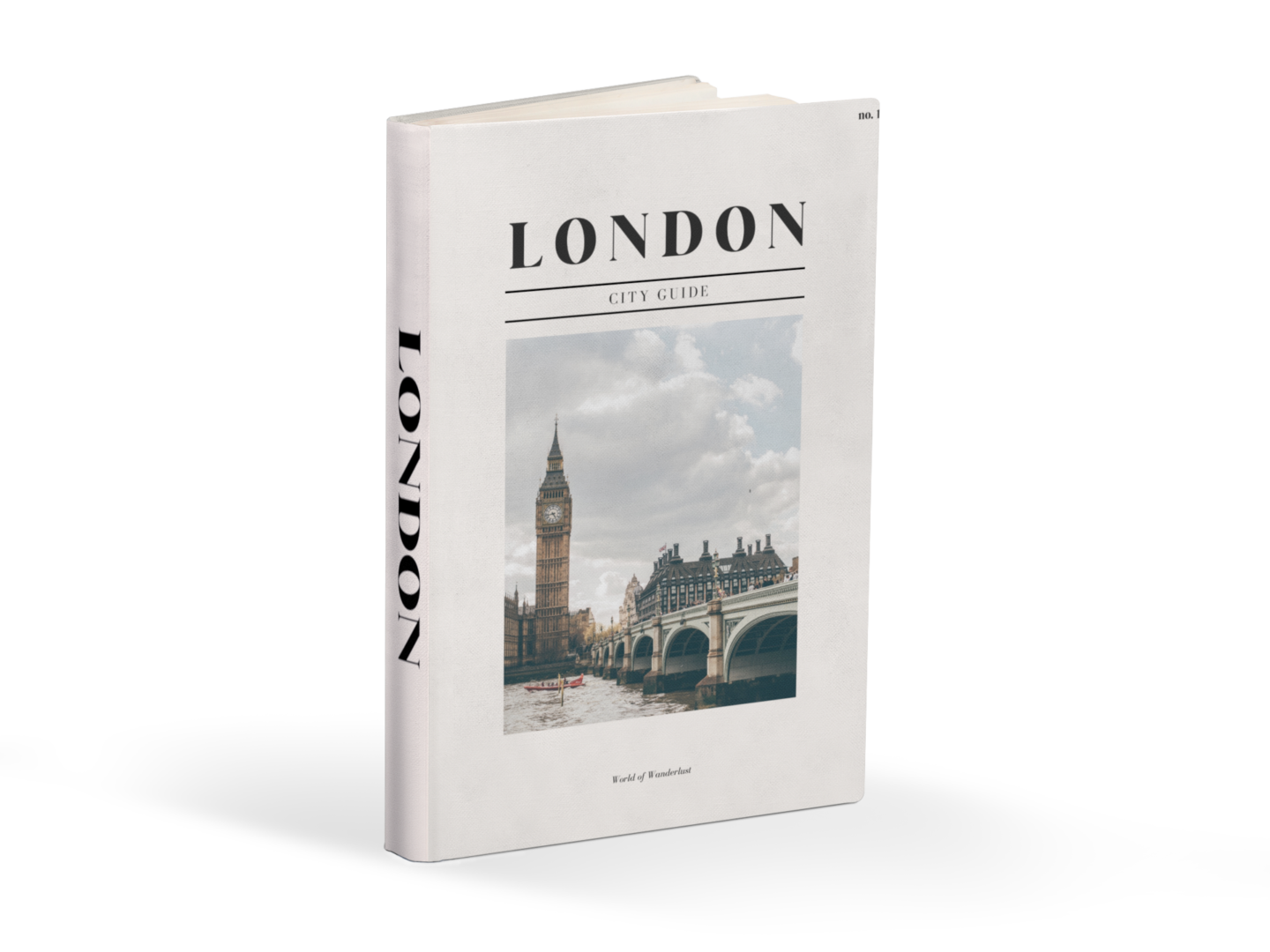 The WOW Guide to London
12. Climb the O2
If you can't catch a concert at the O2 (though do check, there are usually some pretty big names in town), then at least climb the thing! I guess this is sort of London's take on the Sydney harbour bridge climb (which, lets be honest is much more speccy than the Thames but hey, I won't be one to judge).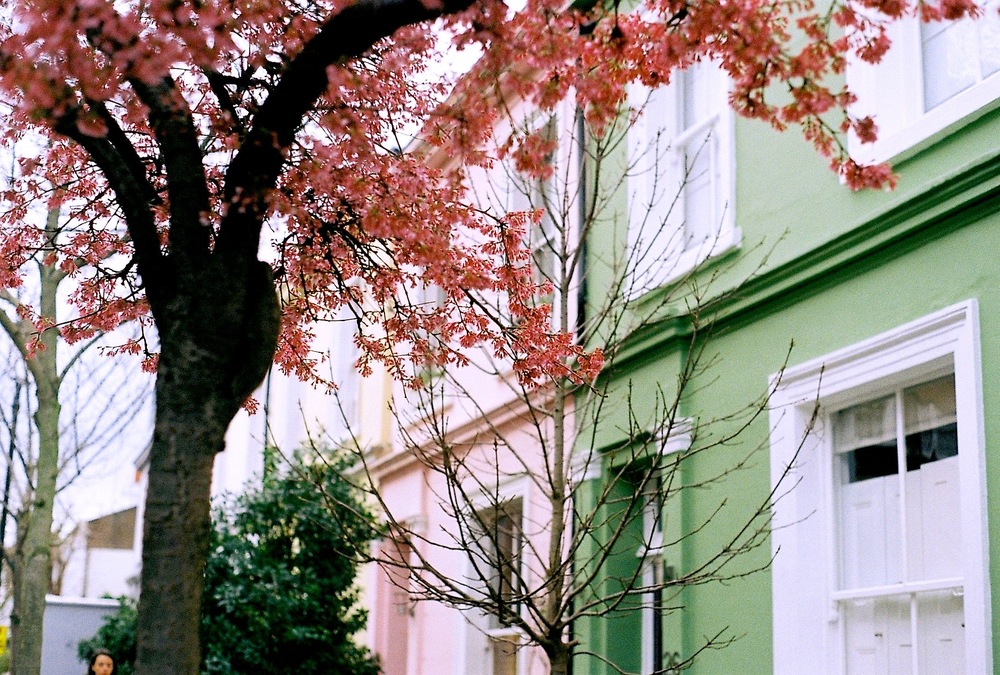 13. To Market, to market!
Portobello Road Market is a tourists' delight, whereas Camden Markets offer a bit more for everyone. Columbia Road Market is great for picking up some cheap flowers or head on over to Borough Market for excellent food (both cooked and raw ready for you to impress in the kitchen!)
14. Run along the Thames River as the sun rises
The Thames is an icon in itself but with the hazy London weather, you're likely to feel somewhat underwhelmed when you spot it, unless at night in the glistening lights or at sunrise on a morning run, when the city slowly starts to wake up with you.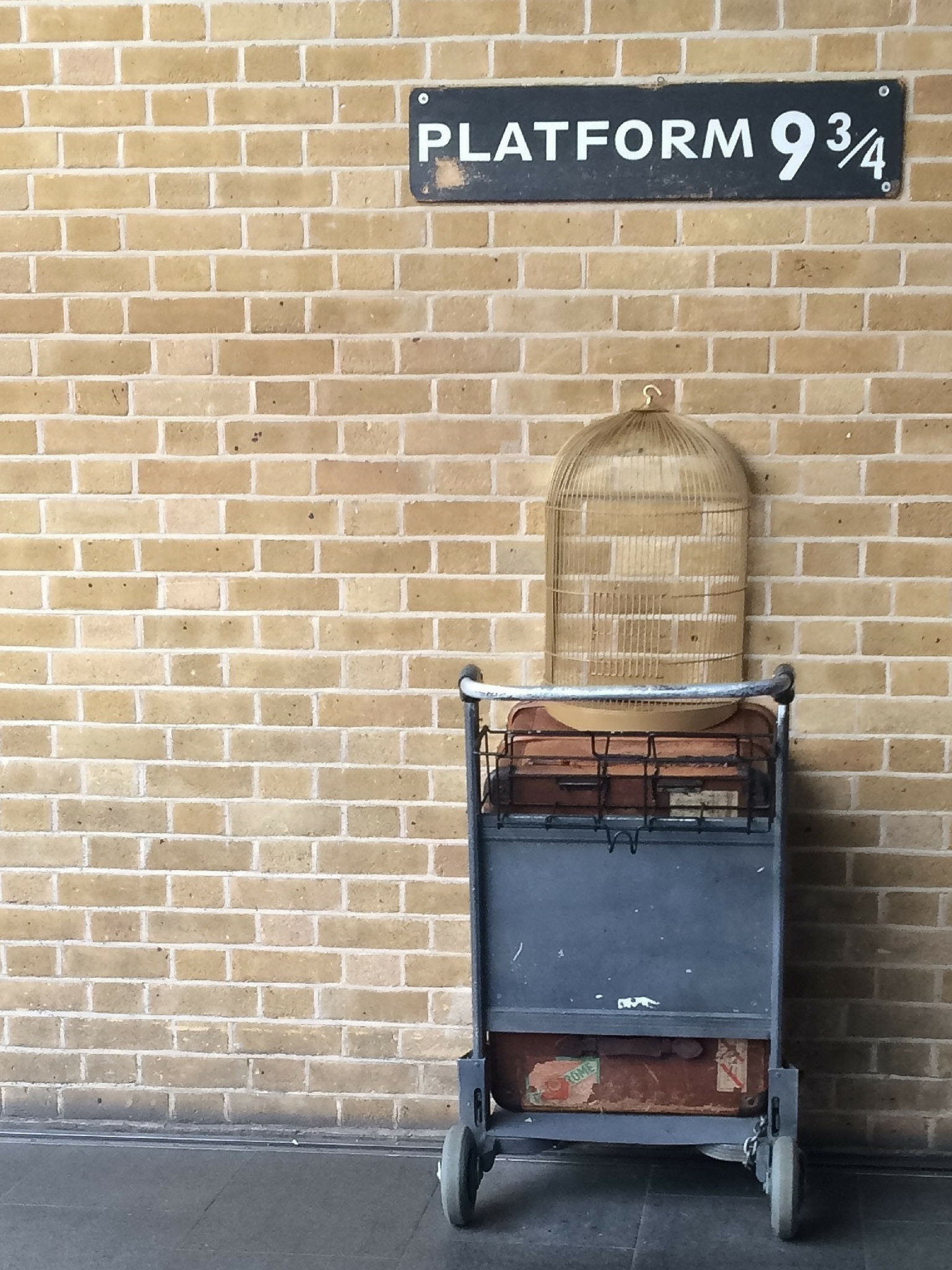 15. Visit Platform 9 and 3/4
Harry Potter fans rejoice – there are plenty of real life Harry Potter locations to visit in London. I've been to just about all of them and this is still one of my favourites, even if it is a reenactment of the film to prevent hoards of fans snooping around for a platform that may or may not exist.
16. If in town on a Sunday, enjoy the "Sunday Roast" Tradition
No place is the Sunday roast more a thing than in England, so why not soak up some local culture and find a pub to position yourself for the evening. Here are some of London's best Sunday roasts.
17. Row a boat on the Serpentine
If you're visiting London with your partner, what better way to spend a Saturday than to slowly row your boat around the Serpentine (in Hyde Park).
18. If visiting in winter, Ice Skate at Somerset House
If you're visiting in winter be sure to head down to Somerset House for one of the prettiest and most quintessential ice skating evenings in London. Bliss!
19. Go vintage shopping in Shoreditch
If you're tired of Oxford and Regent streets (which I can assure you, you soon enough will be), then head East to Shoreditch to pick up a real bargain and take yourself back to a more stylish era than today's.
20. Try a full English Breakfast
I'm talking eggs, beans, toast, and that weird, foul looking and smelling black sausage (worth a try if you're not vegetarian).
21. Visit the Winter Garden
This is perhaps my favourite hidden secret in London and a great place to meet with friends in the winter time. Located in the Landmark Hotel, the Winter Garden is just as it sounds – an indoor garden that attracts plenty of sunshine, even in the winter.
22. Eat *THAT* Brick Lane Curry
For one reason or another Brick Lane (East London) is the recognised place to go for great curries. There are a bunch on offer, 5 of the best have been named here to make it easier for you.
23. Window shop on Oxford & Regent Streets
If you don't mind nudging shoulders with the rest of the world, head to two of the world's most famous shopping streets to find everything and anything within a small enough radius to walk around for an hour or two, depending on both car and human traffic.
24. Watch the boat race between Oxford & Cambridge Universities
This annual event is a great place to see the two major universities come head to head. Just be sure to pick a side before you arrive, there'll be no fence sitting here!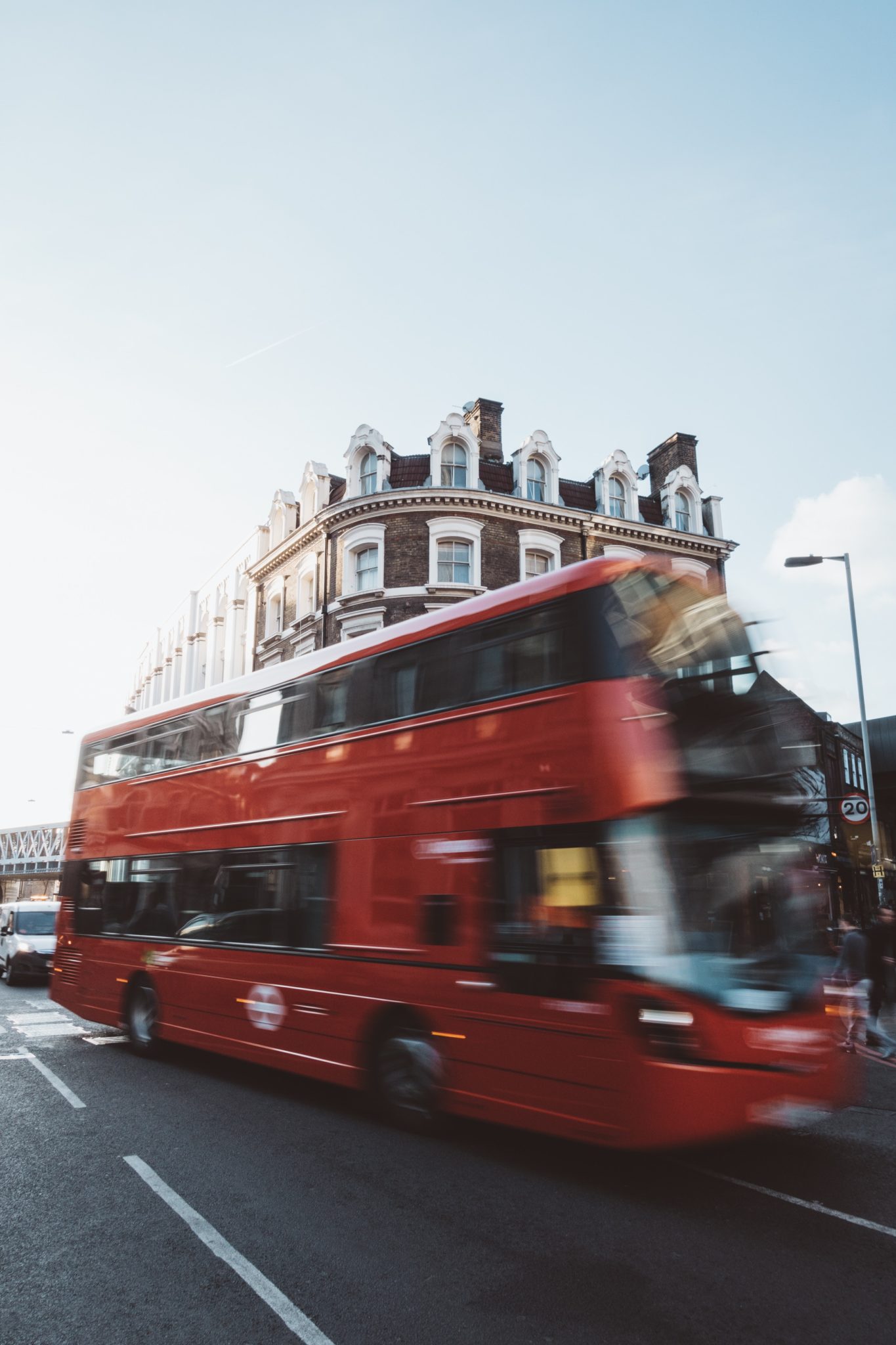 25. Jump on a red double decker bus in any direction
One of London's most renowned icons is the double decker bus. Ditch the tourist bus for any bus in sight and see where it takes you — the mystery will be half the fun!
26. Sip champagne on the London Eye
If you want to be a real fancy pants for an evening (like, a proposal is on the cards or you're just feeling uber generous for your girlfriend's birthday), then book yourself a champagne capsule on the London Eye at sunset.
27. Get around on a Barclay's Bike for a day
If you're in London for a short amount of time only and plan to get even a quarter of the way through this list, then you're gonna need help in the form of rubber wheels. Rent a Barclay's bike for the day and ride point-to-point between the cities' most popular attractions.
28. Get the best overall view of the city from The Shard
The Shard only opened fairly recently and offers one of the best views over the city. Some say the Eye is better, some say the London Tower Bridge is better… I guess it comes down to personal preference.
29. See the Egyptian mummies at the British Museum
Most of London's museums are TOTALLY FREE. One of the best is the British Museum which houses an impressive collection but if I'm completely honest, each of the museums in London is equally impressive for different reasons. If you can, see them all. If not, see as many as you can.
30. Go to the top of Primrose Hill
For a great view over the city from the comfort of cushy green grass, head on up to Primrose Hill in Regent's Park.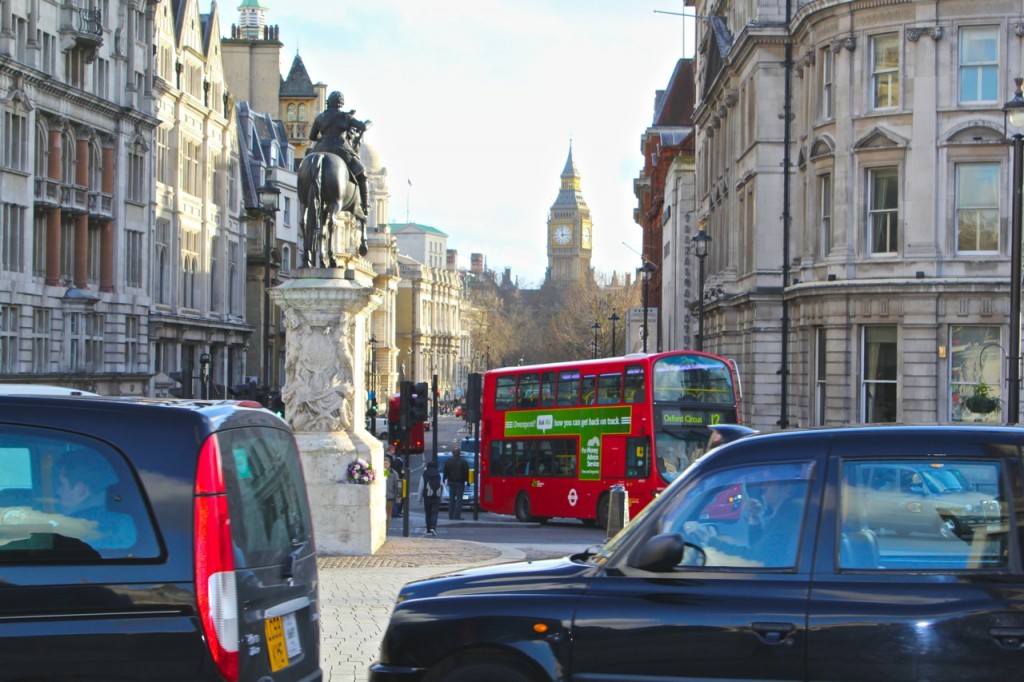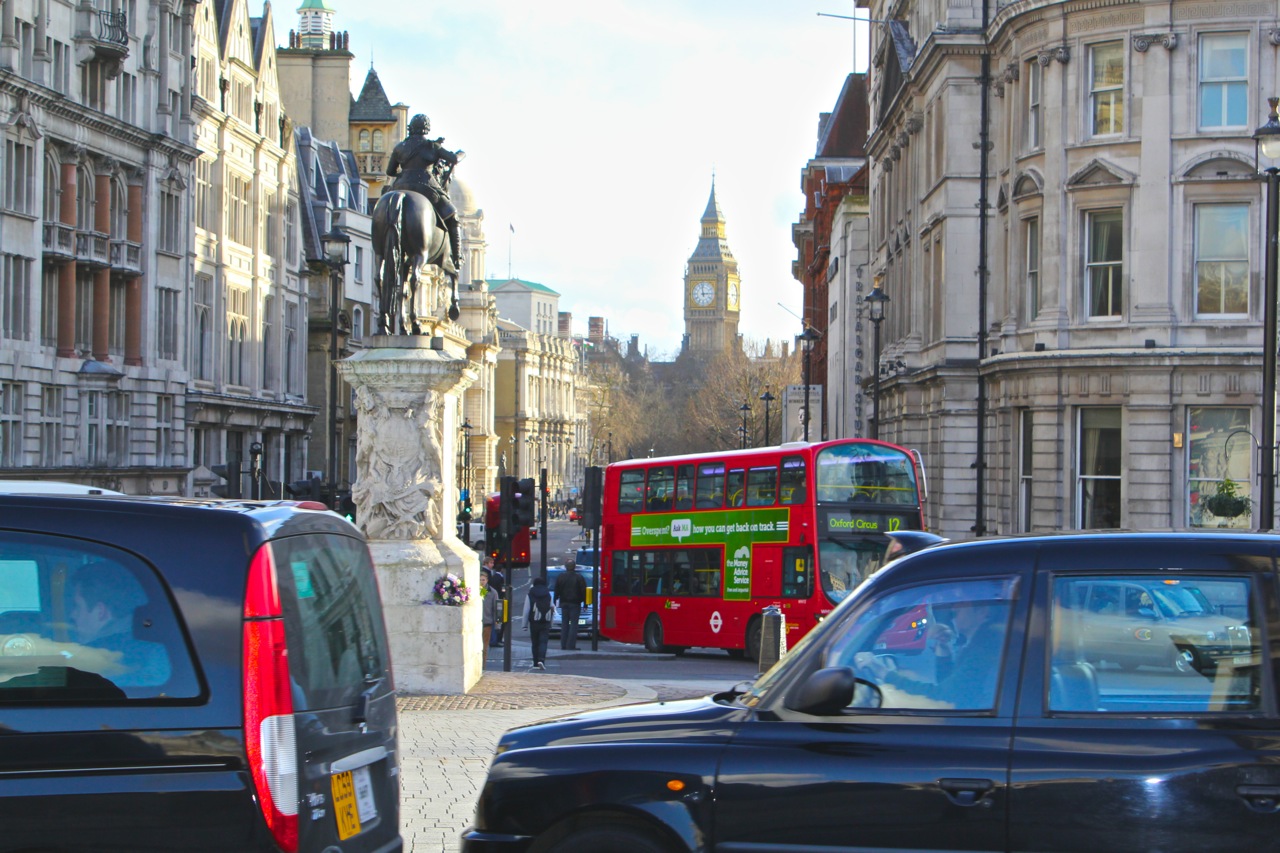 31. Visit the Houses of Parliament
You might not actually get in, but you should at least come and see the impressive architecture from the exterior – best viewed from the south side of the river Thames, directly opposite the Houses of Parliament.
32. Sip on a sugary cocktail at Mr Fogg's
One of my favourite (albeit touristy and kitsch) bars in London is Mr Fogg's in Mayfair. It is basically a travel lover's dream, complete with fake artefacts from all over the world, old maps, compasses, and everything encountered in Mr Fogg's 80 day journey around the world.
33. See ballet or opera at the Royal Opera House
If you're up for a night at the ballet or opera, there really is no better place to go than the Royal Opera House itself. Expect to fork out a fair few pounds but also expect to walk away awe struck.
34. Watch a football match at Wembley Stadium
If you fancy your football, head on over to Wembley Stadium to see a match. Just be sure to book your tickets in advance as this is huuuuuuugely popular.
35. Spin yourself 360 at Piccadilly Circus in the evening
One of my favourite parts of London is the bright flashing lights that make up Piccadilly Circus, kind of reminiscent of New York's Times Square. Yeah, it's touristy. Nah, I do not care.
36. See a free comedy show at Theatre Royal Stratford East on Mondays
If you're up for a night of laughs, score yourself a free seat at the Monday night shows at Theatre Royal Stratford East. The Brits are surprisingly witty.
37. Step back in time at the Tower of London
If you're visiting London with kids or have a strong interest in the history of the city, you will find the Tower of London one of the most engaging and interactive educational experiences in London and a great way to spend half a day.
38. Shop at Harrods
The iconic landmark Harrods on Brompton Road in Knightsbridge (the swanky part of town) is a must see, if even just for the building itself.
39. Buy something with a Union Jack on it (10 points for National Pride!)
Go on, you know you want to. Full permission granted.
40. Snap that iconic Beatles Photograph on Abbey Road
You'll need to borrow a few people or be travelling in a group, but this is a great fun snap to emulate – just be wary of oncoming traffic who aren't as excited about your tourist photo as you are.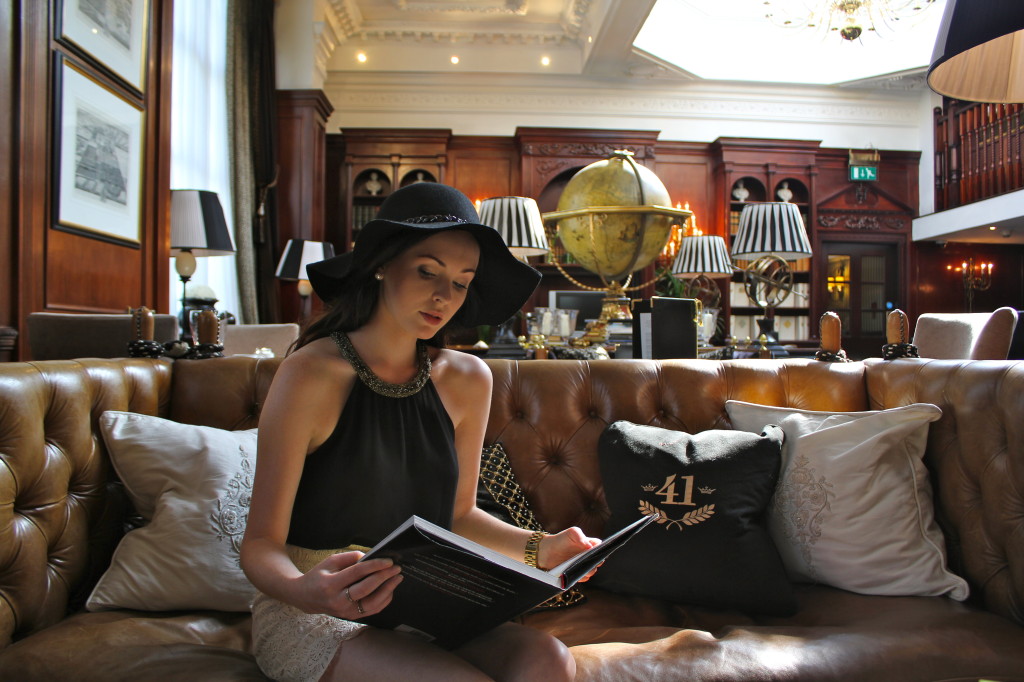 41. Catch the Tube During Rush Hour
Challenge. Accepted.
42. Eat fish and chips
This British classic is hard to beat and although you're not by the seaside, it really must be done at some point in your trip.
43. Make a call from a Red Telephone Box (or at least take the photo)
They're everywhere on every corner, some more attractive than others.
44. Meet celebrities in Madame Tussaud's Wax Museum
If you're looking to escape the grim skies outside, a great place to pass some time is inside the iconic Madame Tussaud's to meet and greet all your fave celebs (in wax form, of course).
45. Acquire an appreciation for Modern Art at the Tate Modern
If you like modern art, nowhere is more suited to you than the Tate Modern. If you don't, give it a go anyway. Its free.
46. Make a day trip to Oxford
One of the best day trips from London is to visit nearby Oxford – the birthplace of universities in the Western speaking world and an incredible insight into the history of education.
47. Ride in a Black Cab
Fingers and toes crossed, you just might be met with a true Cockney.
48. Master the British Accent (to some degree)
On the subject of accents, have a little fun one night and practice your "Londoner" accent as you make your way around the city.
49. Order a Martini Shaken not Stirred at Duke's London Bar (The Original)
It is believed that the bar inside Duke's Hotel is where Ian Fleming came up with the story of James Bond and it was here where he would request his martinis "shaken not stirred". If you're a fan of the films, go on in and ask for the same. Trust me when I say the bartenders are totally used to it.
50. Venture onwards to the English Countryside
There are some great day trips to be had from London, 10 of which are named here.
Plan your trip to London: