Mallorca, located off the east coast of Spain, is the largest of the Balearic Islands. It is an island of pebbled beaches, rugged coves and olive groves where sun-drenched days can be spent harvesting freshly fallen figs, picking plump lemons from trees and foraging almonds directly from the ground. It is also a place to do little other than swim in the turquoise sea and gorge on sizzling king prawns cooked in olive oil and garlic. So if you plan on visiting the stunning sunlit island, here is a quick guide to Mallorca featuring the island's best beaches, what to eat, where to stay and what to do.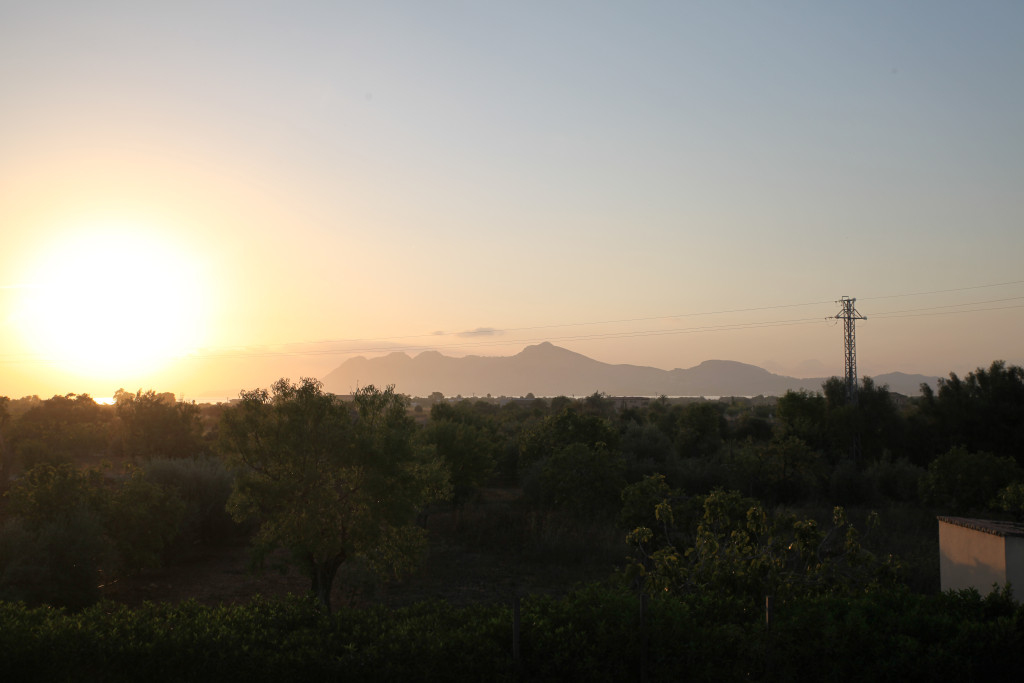 When to go
The best time to go to Mallorca is during the shoulder season in late spring (April-May) or autumn (September-October) as the temperatures are still warm but the beaches are much less crowded. Summer (July-August) gets very busy and very hot so expect large crowds and high temperatures.
What to eat & drink
Drink: Sangria is to Spaniards, what Pimms is to Brits. A fruity concoction of red wine, lemonade, freshly sliced oranges, lemons and fresh mint make this an ideal drink to cool down in the heat. Alternatively, wine produced on the island is an excellent choice as is a refreshing aperol spritz.
Eat: Spanish cuisine is heavily inspired by the Mediterranean, favouring lashings of olive oil, vibrant vegetables and fresh fish. In Mallorca you'll find Spanish cuisine abound with traditional dishes such as paella, meatballs and fish on most menus. Order a selection of tapas to share and choose among favourites such as spicy patatas bravas, king prawns in garlic and olive oil, hearty Spanish omelet and sizzling chorizo.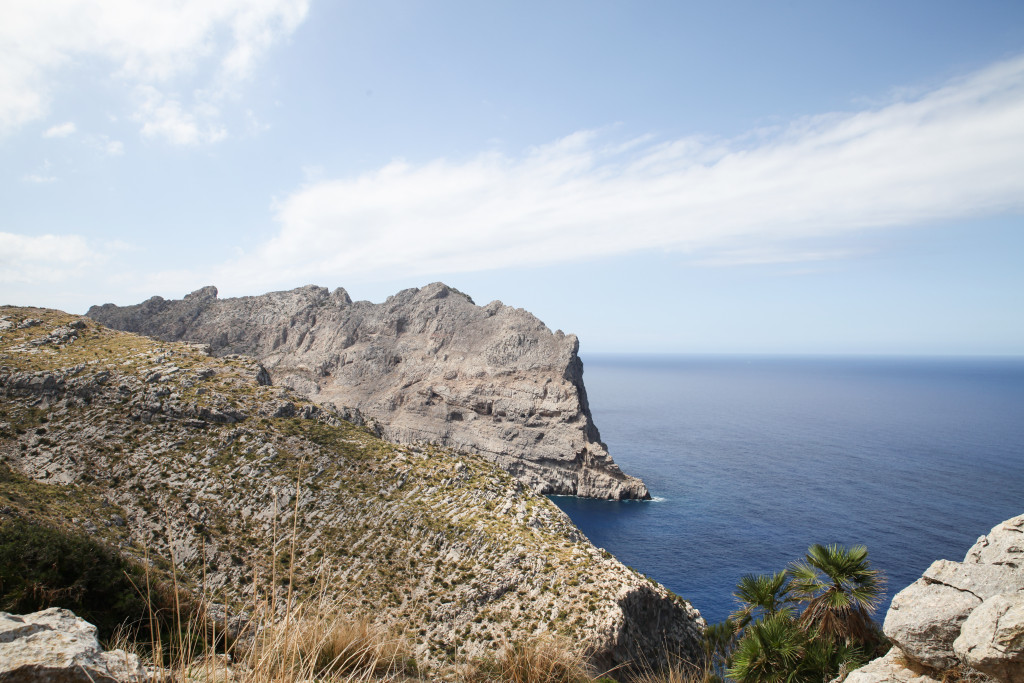 Where to stay
The capital, Palma, is located in the South West of Mallorca and therefore the surrounding area is the busiest and most well-connected bursting restaurants, bars and clubs. I wouldn't recommend this part of the island if you've come for peace and quiet. The North and East coast of the island are less spoiled, the North being known for tranquility and natural beauty and the East being known for long sandy beaches.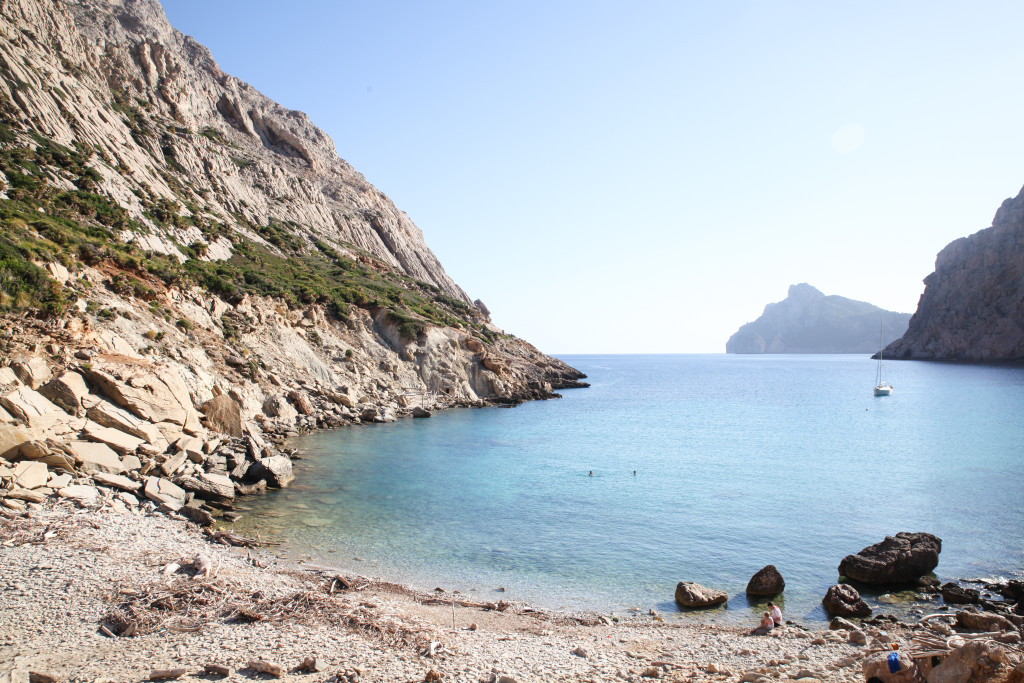 Beaches
The beaches in Mallorca aren't always the easiest to reach and quite often require a rocky descent down a winding path, but what awaits is often a rugged cove of pebbled beaches and sapphire seas. Below are just a few of the beaches along the North which are worth visiting:
Cala Boquer: is a beautiful secluded beach with crystal like waters and very few people in sight. However it isn't easy to reach; it entails a long walk over part of the Serra de Tramuntana mountain range before you even get a glimpse of the sea but the beautiful beach which awaits is worth the rocky hike.
Cala Figuera: is an idyllic cove where the turquoise waters lap against the pebbled shore. You'll have to descend a steep, rocky path to reach it but the enticing sea below will keep you motivated on your descent. Set up base on one of the flatter rocks with breathtaking views overlooking the sea and the few boats which are anchored a little further out.
Cala Sant Vicenç – Cala Cabro: This area of northern Mallorca is a haven for secluded coves. Each beach is only a couple of minutes from the next but my favourite among them is Cala Cabro which is the furthest one away. It's the most tranquil and by far the prettiest with its clear blue waters which is probably why its the most popular spot for scuba divers and kayakers.
Getting Around: Rent a Moped!
One of the most thrilling ways to explore the island is by moped. Even if you've never ridden a motorbike or moped before, you can hire a 125cc which goes fast enough to whizz around the island, stopping off at beaches along the way.
Must Visit: Cap de Formentor
The lighthouse at the top of Cap de Formentor marks the most northerly point of Mallorca. It's a pretty scary ride to get there with hairpin bends and terrifying cliff faces but the views which await at the top are worth every second of the adrenalin-inducing drive.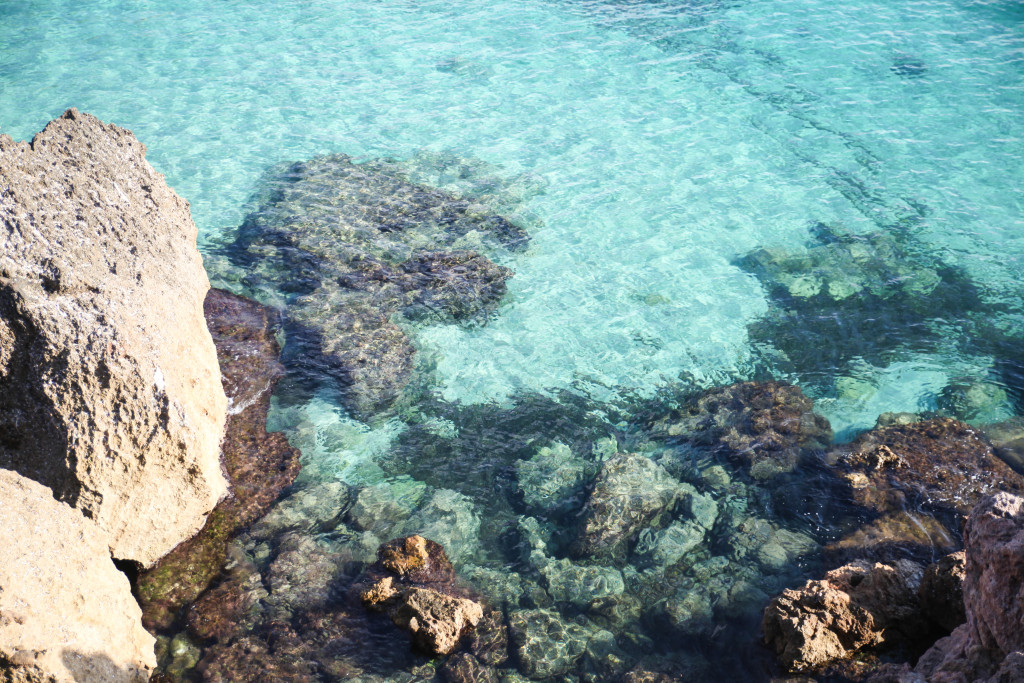 Must Do: Snorkel
The crystal clear waters are begging to be uncovered below the surface. The secluded bays are teeming with brightly coloured fish and vegetation making them a great spot for snorkeling as well as swimming.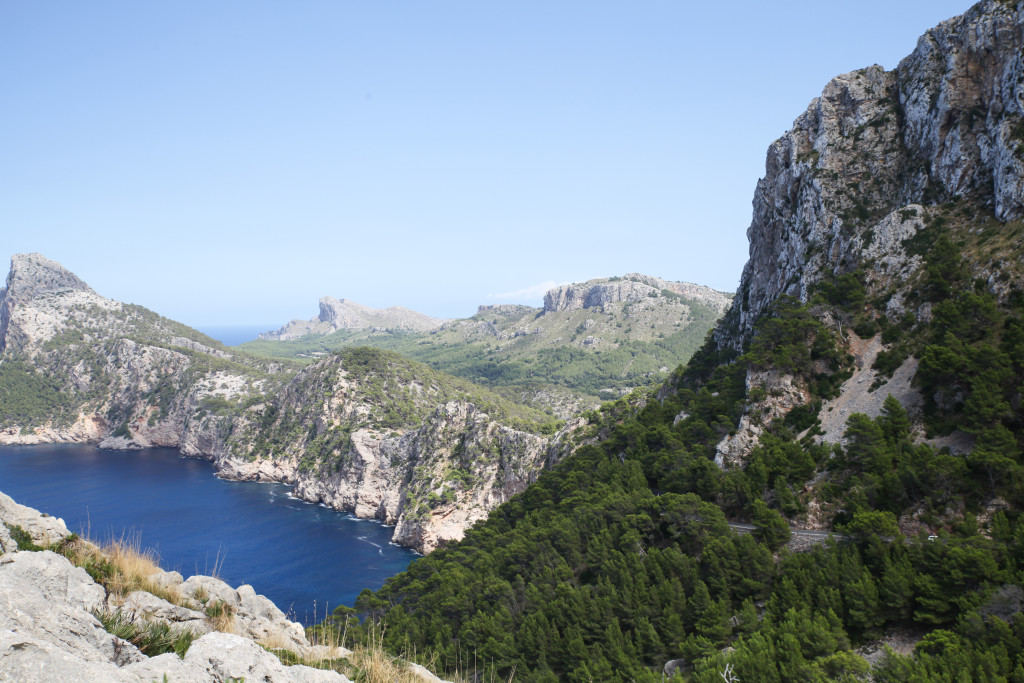 Day Trip: Serra de Tramuntana
The Serra de Tramuntana is a mountain range running along the southwest to northeast coast of Mallorca. It's an area of remote mountains and hill towns and is the picture of the real Mallorca in all its rugged glory. This part of the country has been declared a World Heritage Site due to its physical and cultural appearance.
Photography & Words by Faye Bullock