Welcome back book clubbers! If you're new here, we handpick three books each month to read and review here on World of Wanderlust. You can join our book club email list here to stay up to date.
This month I finally got around to reading Maybe you Should Talk to Someone. This memoir has long been on my list of books to devour in one sitting since it hit the shelves in early 2019. For one reason or another (ahem, moving countries!) it has continued to evade my reading list. But alas, the time has finally come!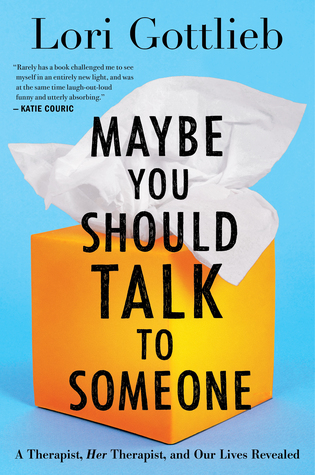 Maybe you Should Talk to Someone Book Review
This book sits in the memoir category, but it has so much more appeal than you could imagine. Incredibly funny and informative, Maybe you Should talk to Someone follows the work of a therapist, her therapist, and you guessed it: the inner workings of therapy. Psychotherapist Lori Gottlieb draws on her patient's therapy sessions and her own to bring this addictive memoir to the table.
One day, Gottlieb is a perfectly happy psychotherapist in Los Angeles. She's the mother of a young son and madly in love when the man who wants to marry her breaks it off. Suddenly and without a discussion. Why? He has decided he doesn't want to spend the next 10 years with a child under his roof, specifically Lori's child.
The memoir explores Lori's own trials and tribulations, while also taking notes from her session with patients.
Star Rating
I'm giving this book a solid 9/10. It is set to become an ABC tv show with Eva Longoria as Lori, which I can't wait to see come to life. The book is highly addictive, witty and full of plot twists in all the right places. Do yourself a favour and put Maybe you should talk to someone at the top of your reading list! I know I waited too long.
Join the World of Wanderlust Book Club for weekly book recommendations!