From hidden alleyway hole-in-the-walls, to light-flooded, expansive establishments – there's no doubt about it. Melbourne coffee wins. On all levels.
So I coffee-hopped and sipped my way around Melbourne town to road test coffee, eat a lot of avocado, suss the vibe and curate your list of your must-know, go-to coffee spots and brunch digs.
This was a pretty hard task… the choosing the top eight part, not the cafe hopping (obviously).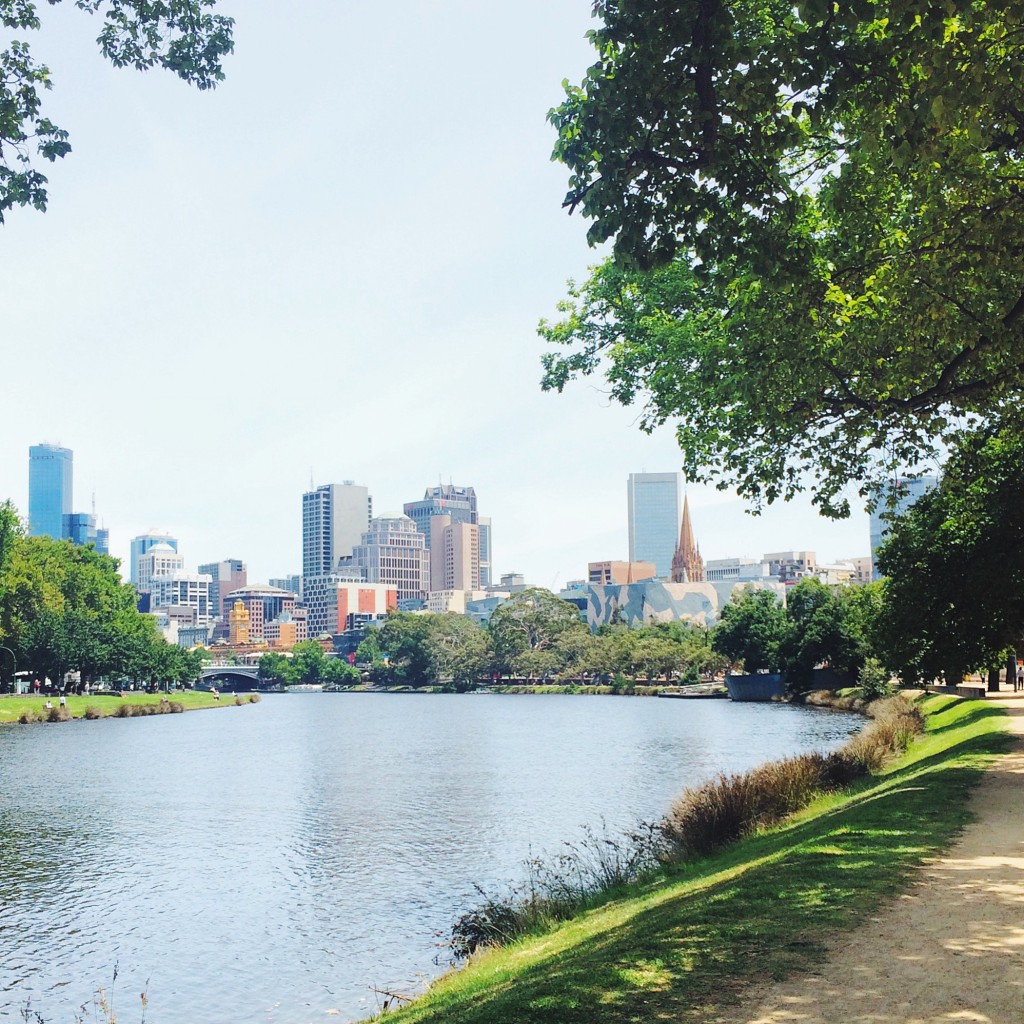 Market Lane Coffee (Queen Victoria Market)
Market Lane takes their coffee pretty seriously, but are also the first to admit… not so great at multi-tasking. For that reason, they focus on one thing only: the best quality coffee – and, it works. Caffeine enthusiasts flock here in droves for this. You won't find soy milk, skim milk, decaf anything, or tea, here. You just order coffee, and you get coffee, however it comes. Simple. There's also typographic wall, for photographing your drinks beautifully, also catering to coffee purists with a penchant for Instagram.
Victoria Market, 109-111 Therry Street, Melbourne
Auction Rooms Cafe
Think rustic lofty warehouse, large workbenches, power points (!), strong wifi, and inventive food that looks more like art than sustinance. This place is gold. Expect laptop-toting freelancers, North-Melbourne lunch goers and sun soaking in the courtyard.
103-107 Errol Street, North Melbourne
Kettle Black
You can't write a Melbourne feature on coffee or food and not mention Kettle Black. This place, housed inside a bright white Victorian Terrace manor is a foodie's dream and in a league of its own. Expect flowers on your food; that's just standard here. The inimitable breakfast hotcake is a go-to dish here, but I couldn't go past the avocado. It came on slate, with salt, a wedge of lemon and a disarming smile by the waiter. Note that I don't have a photo to share – because I was half way through eating it before realising I'd forgotten to capture it. That's praise enough, right?
50 Albert Road, South Melbourne


Top Paddock

The older sister cafe of Kettle Black, Top Paddock has earned itself quite a reputation, and I concur. This place is top of its game. It's food meets… artistry. Expect a line up – but the experience is so worthwhile, that you won't even notice. Plus, you can do your waiting on the nature strip across the road from the cafe, so there's no awkward cafe line and irritated faces urging those eating/enjoying their experience to leave already.
This cafe is perpetually busy; yet manages to feel like a little hideaway or micro world. It's a beautiful (and delicious) escape.
658 Church Street, Richmond
Merchants of Port
When a beautiful friend recommended this spot to me, and I arrived on a sleepy afternoon to a rustic warehouse flooded with light and tunes, I felt like I was a local in the know. Or maybe a kid on an easter egg hunt, uncovering the BIG egg. This figures; the warehouse used to be home to an easter egg factory. Merchants of Port do everything beautifully. Even my English Breakfast tea pitstop felt like an experience.
Friday end-of-the-week drinks are also a thing here – foosball tables pop up, and there's craft beer and other drink concoctions ready for your wine down + welcoming in the weekend. If any of the lovely staff are reading this, I'm giving you a high-five.
1 Fennell Street, Port Melbourne
A Little Birdy Told Me
Go to this place just for the takeaway cup designs, I'm not even joking. Do not actually take your coffee away, though – stay and soak up the vibe.
This little nook is a lovely obscure haven amid the hub of the Melbourne CBD, on a street where you wouldn't expect to find a cafe. It's bright, pretty and just makes you feel joy. It's a hang spot for RMIT university students, but they're the creative, wonderful ones, so really just added inspiration. The big glass windows are a beautiful possie for people watching. The cake display is beyond.
29 Little La Trobe Street, Melbourne
Hammer and Tong
A hundred times yes. I arrived here at the awkward hour that was too late for the brunch menu, but we didn't feel like lunch. We decided to just go for the sweets, in the name of eating dessert first, and all that. Here, there are plants draping from the ceiling, industrial lights over the coffee machine and a split-level setup, so you can pick the main space for chatter, or rooms down the back for quiet.
Sitting just off the main thoroughfare of the famous Brunswick Street strip, it's the perfect place to refuel between shopping. The waiter put down our dish and left us with a bit of a "you have no idea how much you're about to enjoy this" knowing grin. He was right. The flavours – just incredible.
Rear of 412 Brunswick St, Fitzroy
Mister Tulk
If I ever got a chance to meet Mister Tulk, I'd say he'd be a bit of a gentleman. But with trendy slacks, (intentionally) mismatched socks, and an affinity with good coffee. Attached to the State Library, this cafe space used to be the locker room, and the library theme has been carried through accordingly in a clever, refreshing way. Fabric-covered books are stacked high and the whole space feels inviting and cosy.
As I walked into this cafe on my last visit, "today is your day" was waiting to greet me on the steps. My experience was made, before even ordering. The runny eggs with vegemite soldiers are always my go-to. A trip here is a non-negotiable contract I made with myself years ago, for every time I'm in Melbourne. You should consider this too.
State Library of Victoria, 328 Swanston Street, Melbourne
Know a good Melbourne coffee spot not listed here? Do share!