Moscow is a city that has completely intrigued me for years. The architecture is so unique and intricate, yet the city is so large and overwhelming that it exists quite cleverly as a paradox. With so much to see and do in Moscow, a visit should be no less than three or four days, though if you had a week here you would continue to be entertained by the many offerings… so what are you waiting for!? Here's the complete Moscow Bucket List you need to start checking off ASAP!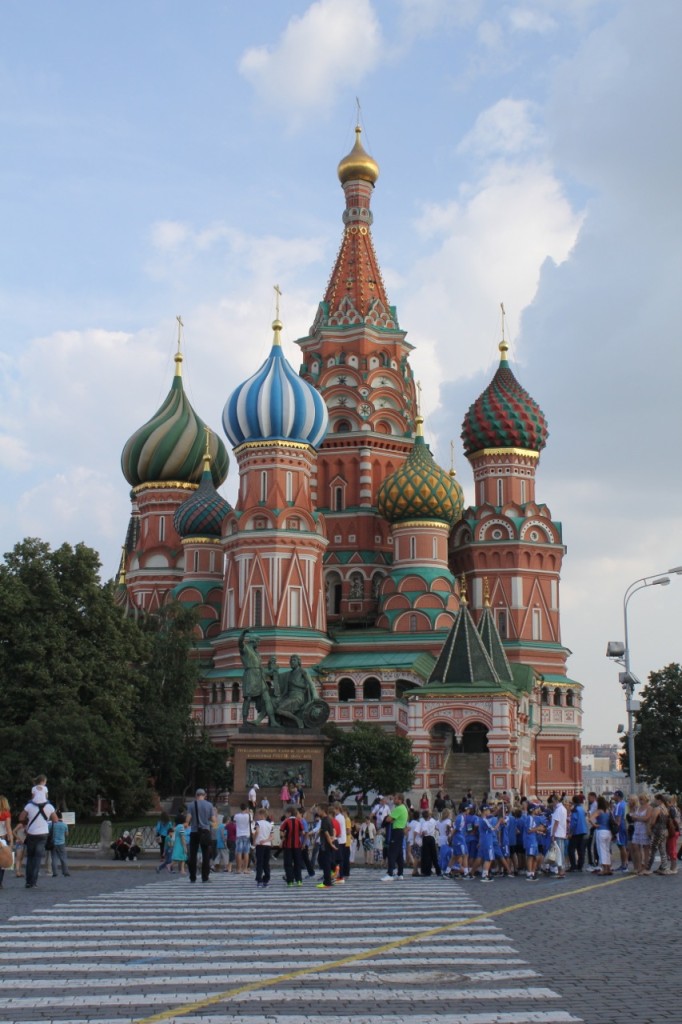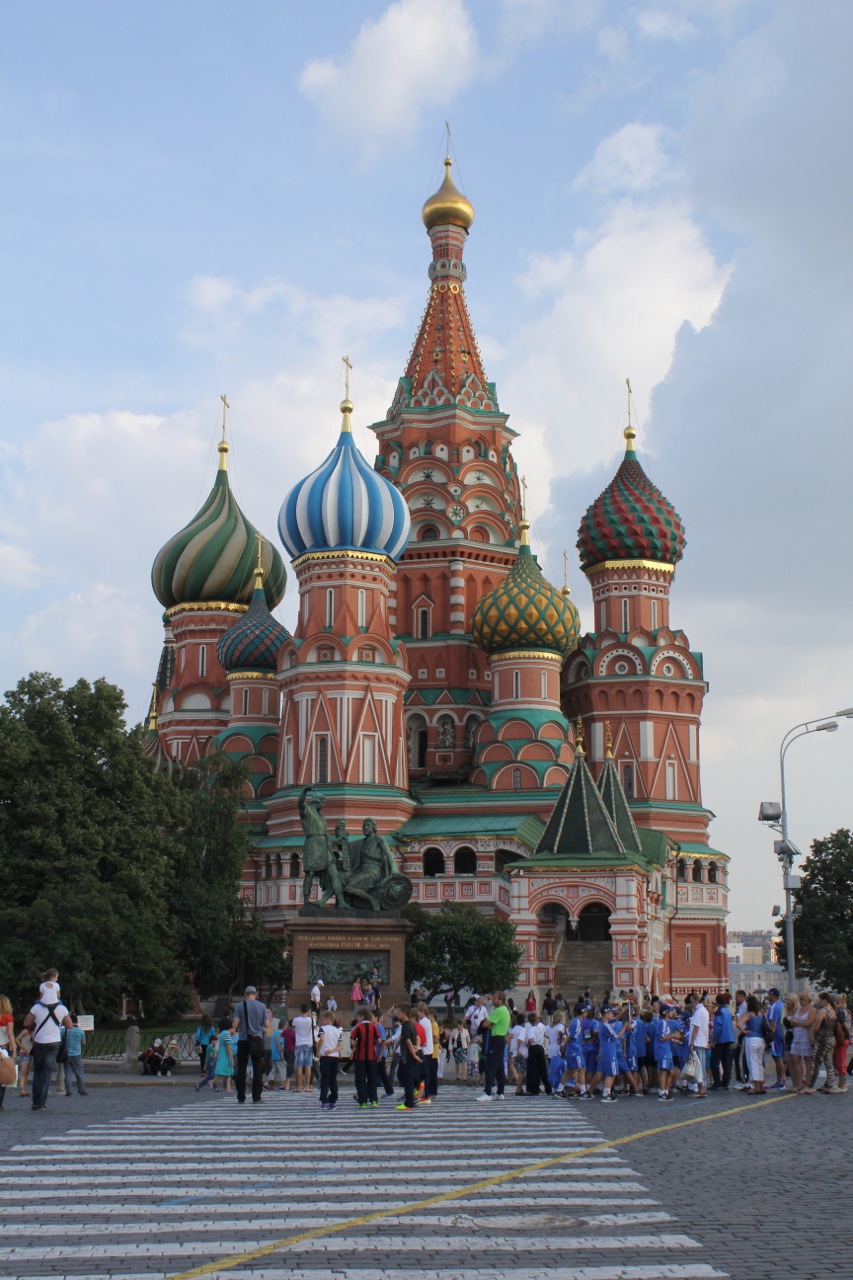 1. Visit the Kremlin
As the capital of the former Soviet Union, Moscow holds a strong significance not just at present, but in modern world history as well. The Kremlin is a fortress that serves as the centre of Russian governance and houses an array of interesting museum collections, including the Armoury Collection, the Diamond Fund, several churches, and other points of interest. Be sure to arrive early as a guided tour is the best way to see the Kremlin and learn about its significance, and these fill up fast.
2. Stand in the Red Square
The Red Square is at the heart of Moscow and could thus be considered the heart of Russia. This should be your very first stop in the city and from here you will be able to visit many of Moscow's main attractions as highlighted on this list. The Lenin Mausoleum and St Basil's Cathedral are here, with one of the Kremlin's walls bordering the square.
3. Marvel at St. Basil's Cathedral
On that note, you absolutely cannot come to Moscow without setting your sights on St Basil's Cathedral, and if you have time, stepping foot inside.
4. Explore the Moscow Metro
Moscow's Metro stations are a sight in themselves – decadent, opulent and entirely over-the-top. Be sure to use the metro to get around the city or, if you're short on time, here are the best stations to visit:
Novoslobodskaya Metro Station; Mayakovskaya Metro station; Elektrozavodskaya Metro Station; Shosse Entuziastov Station; Park Pobedy Metro Station; and Nakhimovsky Prospekt Metro Station.
5. Visit the Armoury
Back in the Kremlin, the most visited and most raved about collection is the Armoury; an impressive collection of royal clothing and chariots, mostly from the former Soviet period and WWII.
6. See the View from Vorobyovy Gory
If you're wandering where to get the best view over the city of Moscow, look no further.
7. Visit Tsarytsino Open Air Museum
This 18th-century Palace is home to impressive gardens and a museum full of antiques and fine art – a great pit stop for the art buffs!
8. Walk through Aptekarskiy Ogorod Botanical Museum
This is believed to be the most gorgeous garden in the entire city, so if you're visiting in the warmer months be sure to stop by.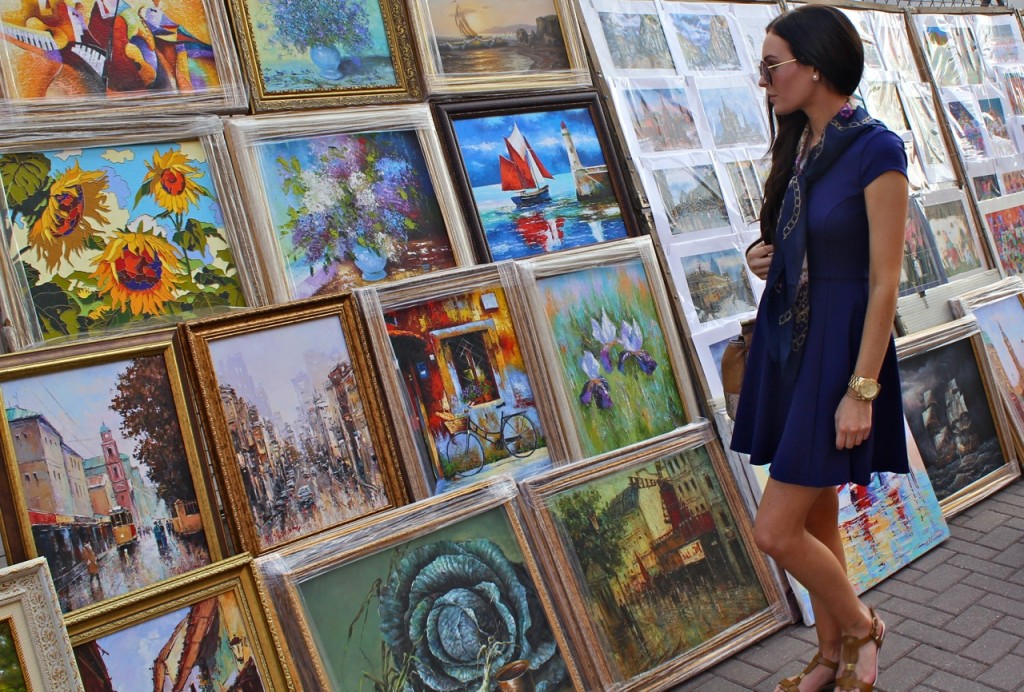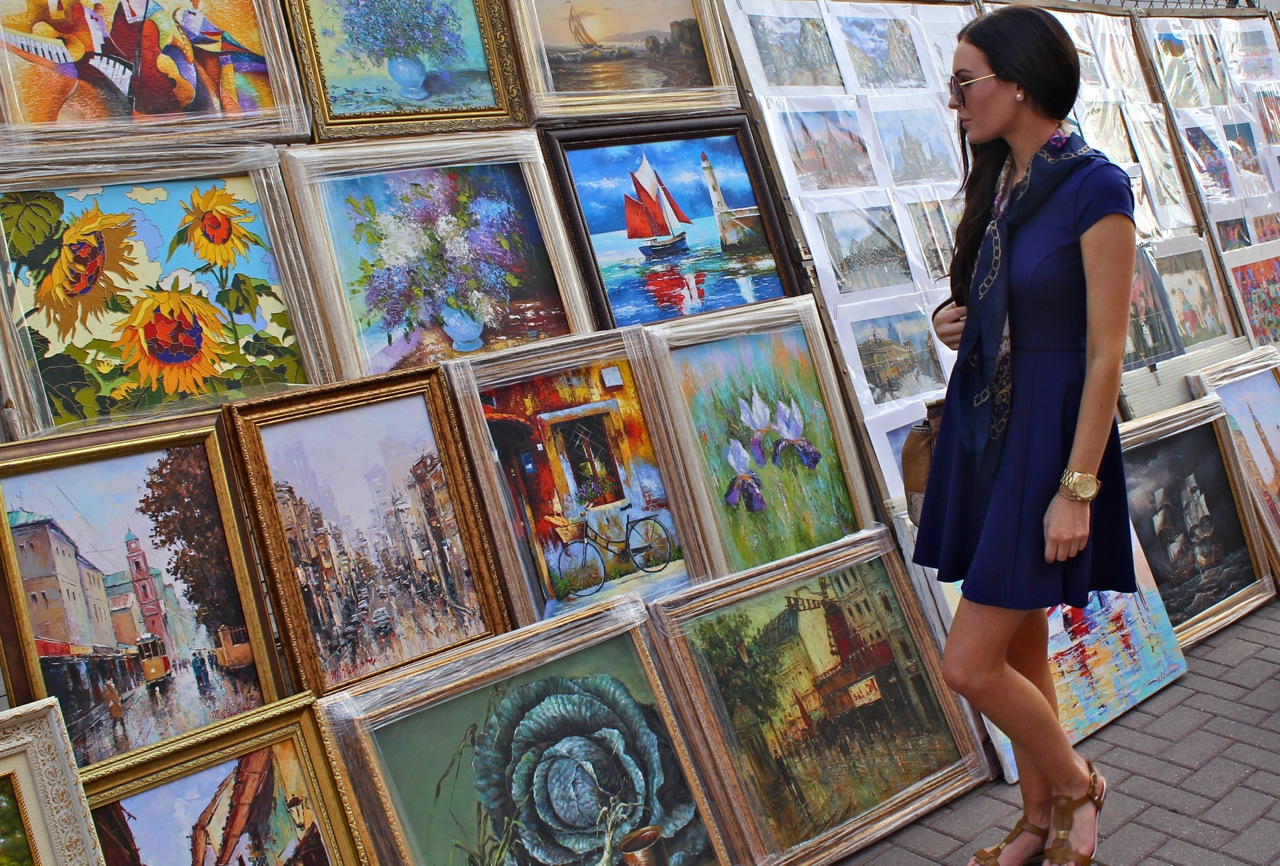 9. See a show at the Bolshoi Theatre
Located in the centre of the city, the Bolshoi Theatre is one of the most impressive in all of Europe and is home to one of the world's best ballet companies. But if ballet isn't your thing, you can also enjoy a night at the opera or enjoy classical music performances, depending on the season.
10. Sip Coffee at Cafe Pushkin
If you want an old, classic, Russian establishment to kick back and enjoy a coffee or a spot of lunch, then you simply must visit Cafe Pushkin! Although it is mostly visited by tourists visiting the city, the authenticity of the old cafe is too good to resist.
11. Stroll Along Old Arbat Street
Old Arbat Street (pictured above) was one of my favourite and completely underrated spots to explore in Moscow. The street is lined with artists' work as well as artists painting as you walk by and is great street to wander amidst your explorations in the city.
12. Experience Sandunovskye Baths
Russian bathhouses (Banya) have been incredibly popular over the years and should you wish to see one operating in the present day or indulge in a little bathing yourself, be sure to drop by Sandunovskye Baths.
13. Go Shopping in GUM
As Moscow's most famous shopping centre, GUM is an incredible display of Russian wealth and opulence. Although the prices are out of most shoppers' budgets (myself included), a visit here is still worthwhile to walk the glitzy halls.
14. Visit the Tretyakov Gallery
Regarded as one of the world's best museums, Tretyakov Gallery offers an incredible display of Russian art and would be my top pick if you were to visit just one museum in Moscow!
15. Drink Russian Vodka
Whilst in Russia it would be just plain blasphemy not to try the most famous local delicacy – vodka, of course! Drop in to any bar and you'll be hit with an absolute mecca of choice… so be sure to try a few!
16. Eat Russian Borscht
Although it tastes as good as it looks to a Western palate (that could just be me!!!), Russian Borscht is a classic dish to try if every there were one. There are many different variations throughout Eastern Europe, so if you do fancy the purpley-pink soup dish, you have plenty of choices! The dish originated in Ukraine but is incredibly popular throughout Russia and will be available in most restaurants in Moscow.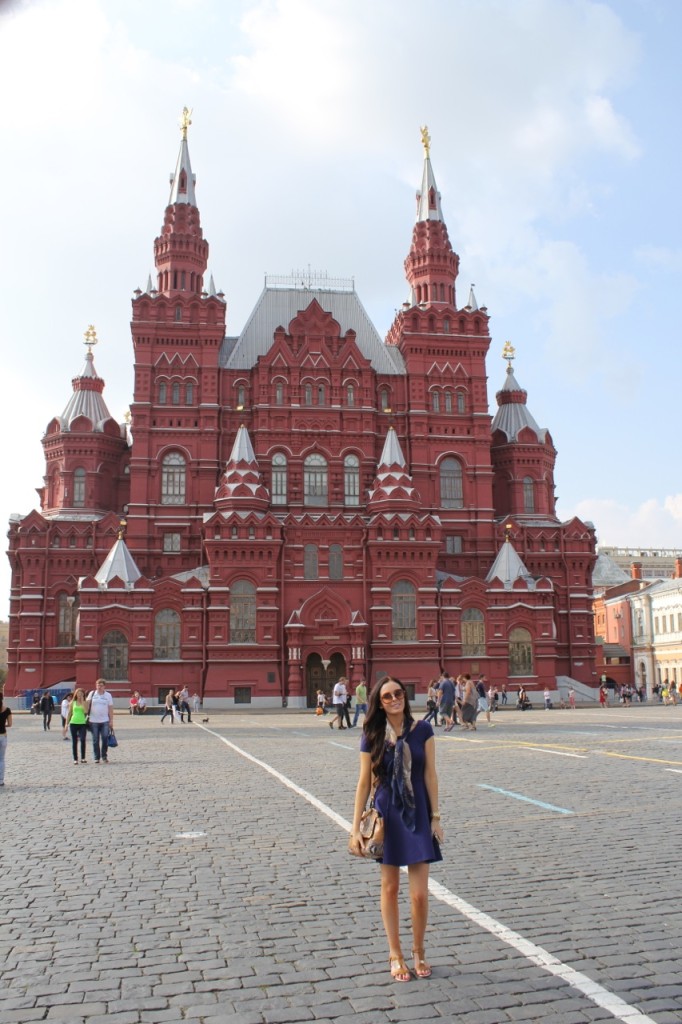 17. Step Inside the State Historical Museum
One of my favourite buildings in Moscow and impossible to be missed from the Red Square, is the State Historical Museum (pictured above). Even if you don't step inside, this museum is an incredible sight to the eyes and the intricacy of the building's facade should not be missed up close!
18. Visit Novodevichy Convent
As both a convent and a fortress, Novodevichy remains incredibly well in tact for a building that was constructed in the early 16th-century!
19. Step Inside Cathedral of Christ the Savior
Located on the northern bank of the Moskva River, this particular cathedral is an incredible display of architecture (if you're not completely over Cathedrals by now!) Standing tall at over 103 metres, this is the tallest Orthodox Christian Church in the world.
20. See Lenin's Mausoleum
Located at the Red Square, Lenin's Mausoleum is an incredibly popular sight for visitors to Moscow and much of that is to do with the ongoing mystery: is it really him?
21. Admire Ivan the Great Bell Tower
If you want a great view over the city of Moscow you will sadly have to look elsewhere, as climbing the impressive Ivan the Great Bell Tower is not permitted (though imagine that view if it were!!!) Regardless the Bell Tower is quite impressive so is worth seeking out whilst in Moscow.
22. Go Ice Skating in Gorky Park
If you happen to visit Moscow in the colder months you might be left feeling slightly disappointed by many outdoor attractions being closed… but one that won't be is the (many) ice skating rinks throughout the city! The most popular of these is in Gorky Park.
23. Get out to Explore the Golden Ring
One of the most popular day trips from the city of Moscow is to the Golden Ring, a collection of small towns and cities that are home to a range of buildings rich in Russian culture and history. If you have more time in the city and would like to get out, be sure to make the Golden Ring your first choice or, if travelling onwards, be sure to stop by St Petersburg!
Over to you! What were your favourite moments from your trip to Moscow to share with readers??