I'm sure by now we all know that I crave anything but ordinary. From treehouses in the depths of South Africa to private islands in the crystal blue waters of the Maldives, there are some incredible honeymoon retreats I have visited over the years and many I still wish to experience (fingers crossed for my actual honeymoon!) If you're anything like me and you're looking for an out-of-this-world experience, here are my top picks for the most unique honeymoon spots around the world!

Where to have a Unique Honeymoon
Singita, South Africa
I first visited Singita in 2013, on my year-long solo adventure around the world. Since then I have been back to their camps in Tanzania to witness the great migration and believe me when I say there is no event in my life that will ever come close to this experience! This collection of safari camps is highly regarded as one of the most luxurious options, so be sure to start saving your pennies for the honeymoon of a lifetime! My favourite camp in South Africa is Singita Sweni, and my favourite outdoors camp was in Tanzania, glamping in tents under the stars.

Nihi, Indonesia
For sure one of my top three hotel experiences worldwide over the past few years has been Nihi Sumba, a tree-house, yoga-loving health retreat in Indonesia. Leaving Bali behind, you can escape the madness and land yourself on Sumba Island, just a short flight from the tourist-heavy streets of Bali and smack bang in the middle of local, rural life. The resort features all-inclusive meals, yoga, horseback riding and a spa retreat separate to the resort. Hello happiness!

Hotel La Montana, Chile
If you've got a wild imagination and a sense of wonder, you don't need to look any further than Chile as your honeymoon destination! One of my favourite countries to date, Chile is so diverse that you can be hiking in the world's driest desert one day and trudging through thick layers of snow in Patagonia the next. One of the more ethereal honeymoon destinations in Chile is Hotel La Montana (or simply, the volcano hotel), complete with a rope bridge in the forest! Bliss!
Hotel La Montana
Chalkley Treehouse, Sabi Sand
I've always said that safaris have been the most incredible experiences of my lifetime (I doubt this will ever change), and my absolute dream honeymoon destination is to venture back to the continent of Africa and experience more of this incredible land. Could anything be more adventurous and romantic than sleeping under the stars, with the sound of zebras and lions trailing off in the background!?

Norfolk Island
Perhaps the most surprising destination in the Pacific for me has been Norfolk Island. This would be my own first choice for a unique honeymoon. I'm dying to get back there! If you're an Aussie like me and find yourself on a budget, this is a great destination close by (a 2-hour flight from Sydney) and affordable to enjoy. Most of the attractions on the island are natural swimming pools, beaches, or simply cruising around the island in a moke beach buggy. Absolute perfection!
Read more: Norfolk Island, Australia

Royal Davui, Fiji
Fiji is hands down one of the happiest and most humble places I have been. The people are warm, friendly, and will go out of their way to ensure you enjoy your time in their country. Royal Davui is one of the most luxe resorts to check in to, set on a private island with just a handful of rooms that each face the ocean with incredible views. You can arrive by boat or chartered helicopter flight (fancy!)

Aruba
Beaches filled with flamingos – how could you say no to that!? Aruba is quickly becoming one of the most popular destinations in the Caribbean and with photos like that – it isn't hard to see why!
Giraffe Manor, Kenya
You've probably seen the pictures and the good news is they aren't photoshopped – Giraffe Manor in Kenya is REAL! The beautiful estate has become a top pick for honeymooners in previous years, as more and more travellers are seeking unique, one-of-a-kind honeymoons off the beaten path. With giraffes at your window sharing breakfast, how could you beat it!?
Taj Exotica, Maldives
Our trip to the Maldives last year was nothing short of incredible. We arrived late at night, stepped off the plane, and without even leaving the airport we were on a shuttle boat to our resort – Taj Exotica. Most of the resorts in the Maldives are set on their own private islands, seemingly placed in the middle of the ocean. The water is some of the clearest you will find the world over, making it perfect conditions for snorkelling, stand up paddle boarding, and kayaking. I don't normally like to return to the same place twice, but I could certainly make an exception for the Maldives!
Taj Exotica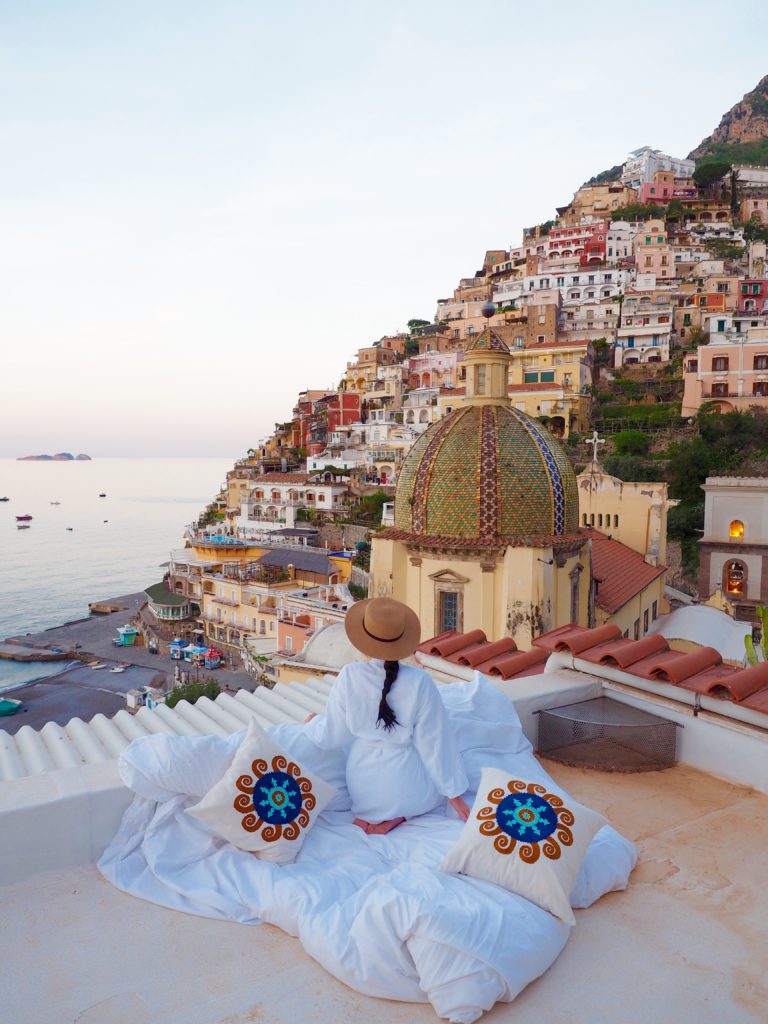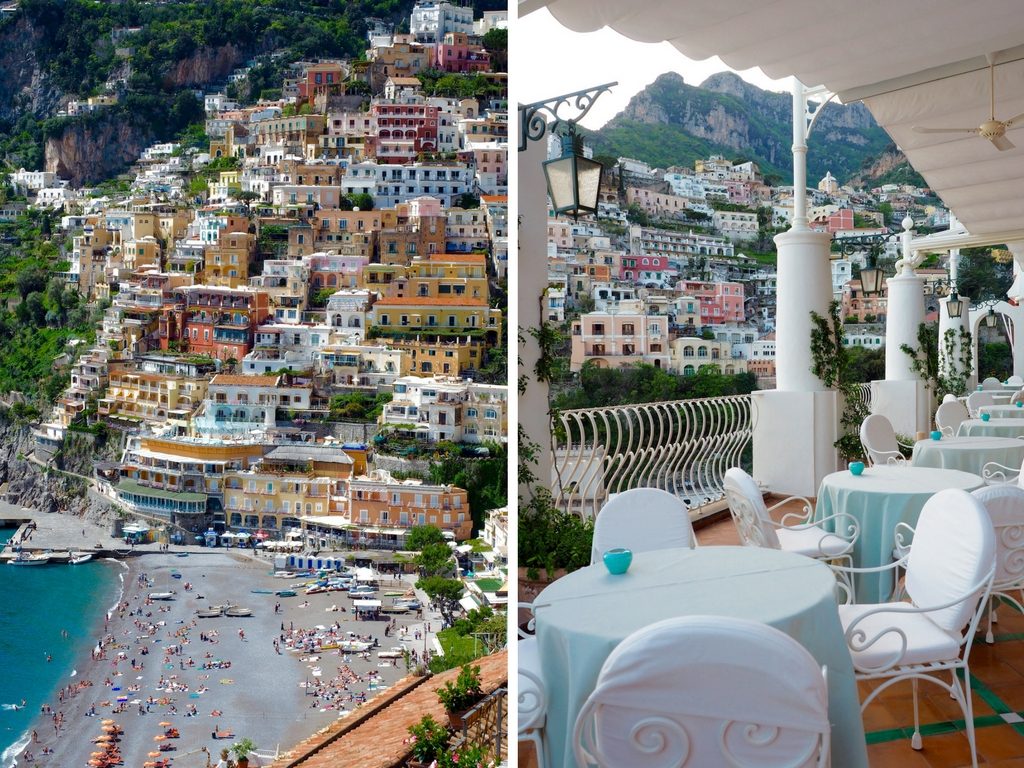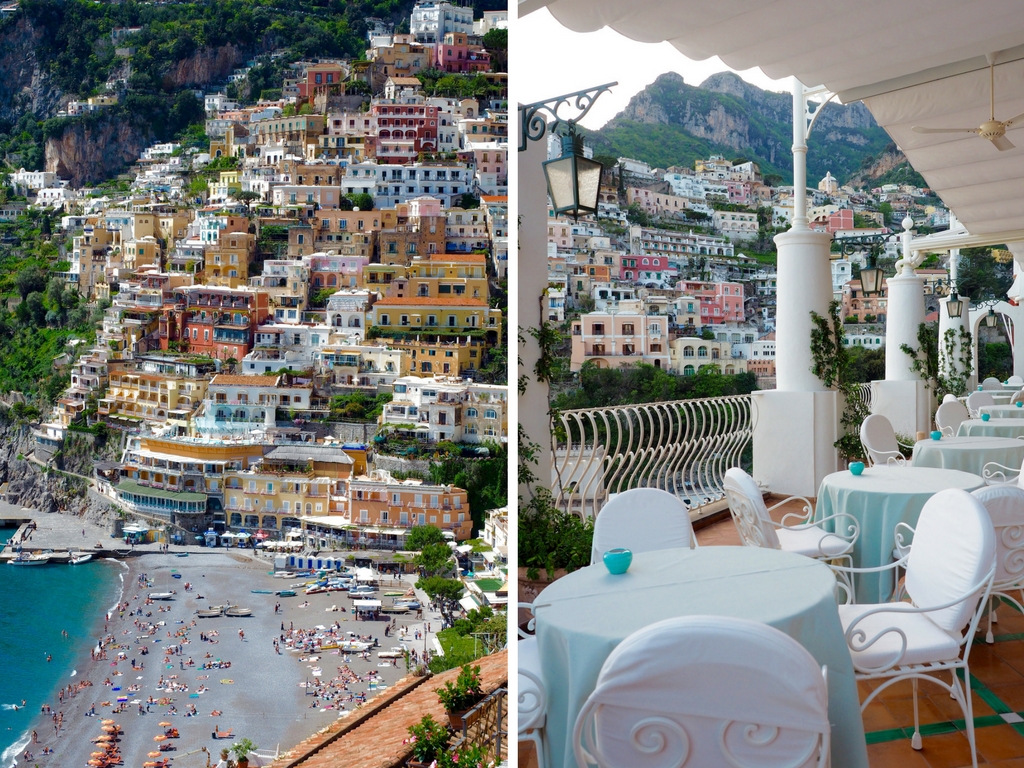 Le Sirenuse, Positano
Positano could easily be my favourite place in all of Europe and surely the most romantic place we have ever travelled to together. With beautiful sunrises and sunsets in all shades of purples and reds, this was one of the most incredible views to wake up to. As always in Italy, the food was a major highlight and the surrounding region is best explored by Vespa (so long as you trust your husband and his driving skills!)

Pangkor Laut, Malaysia
I never expected Malaysia to be one of the most romantic destinations I have visited, but as soon as you arrive at Pangkor Laut Resort, you can see why! Like something out of a movie set, the overwater bungalows are the perfect setting for an island escape.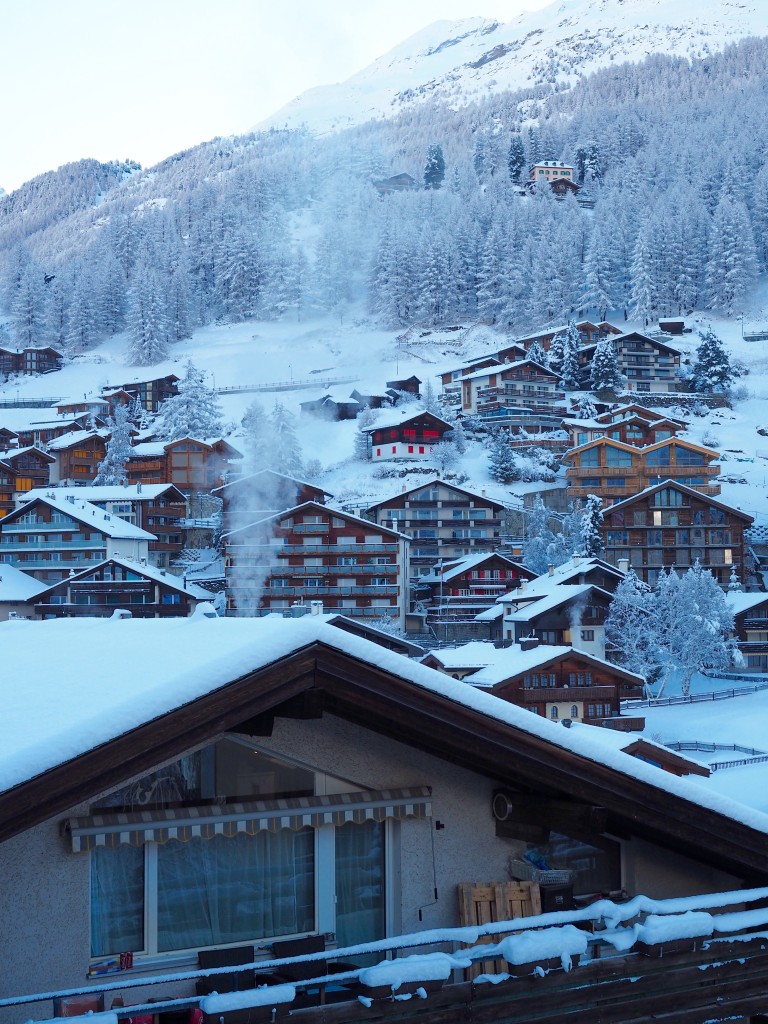 Zermatt, Switzerland
If you're more of an adventurous type and don't want the typical "beach, cocktail, sun" honeymoon, then reverse the psychology and take to the slopes! A winter destination is equally romantic in its own right, especially if it involves skiing, hot cocoa, and hearty Swiss food! Zermatt would have to be my top pick for the slopes as you will find so much to explore in the mountains and plenty to keep you busy back in the town.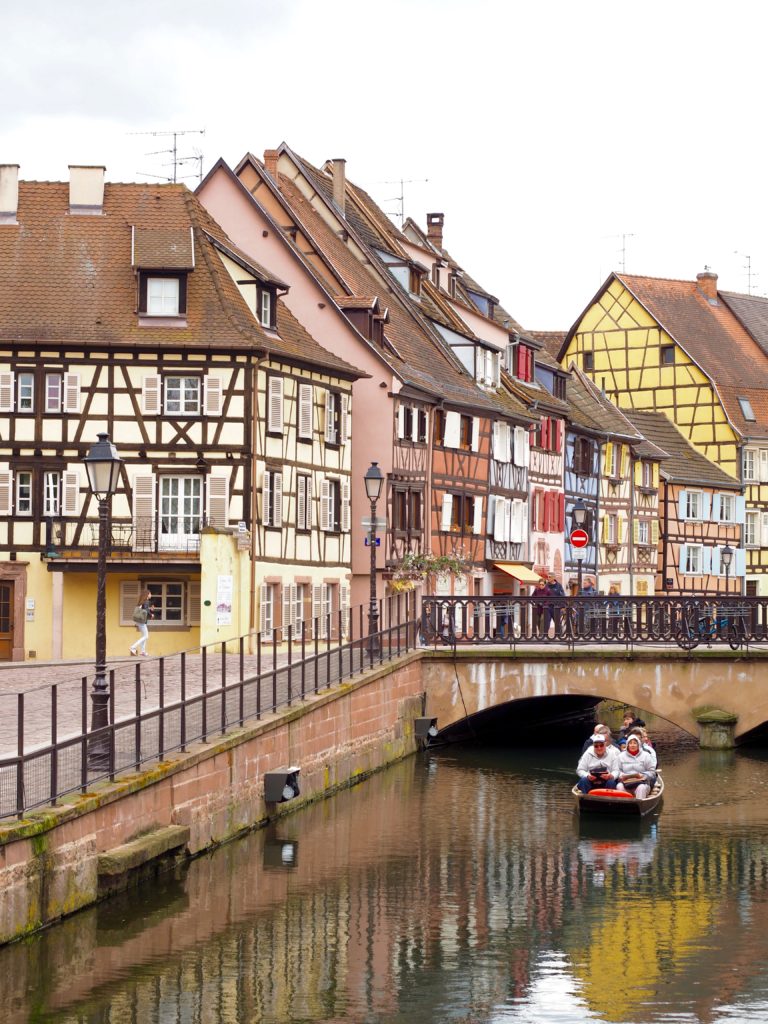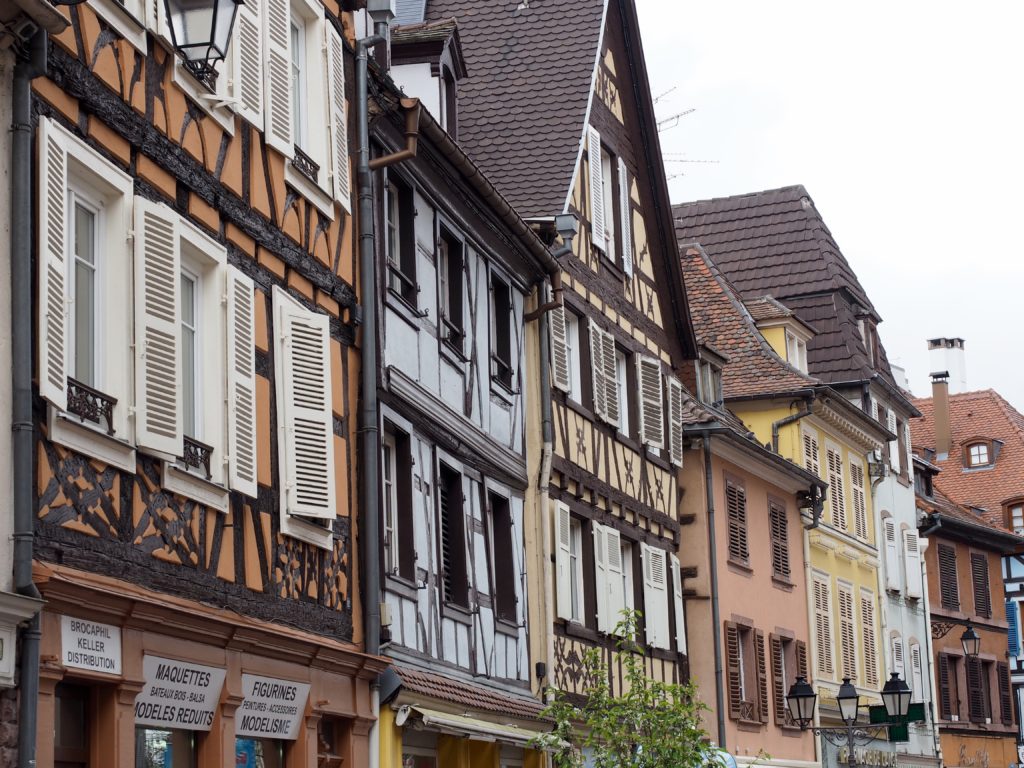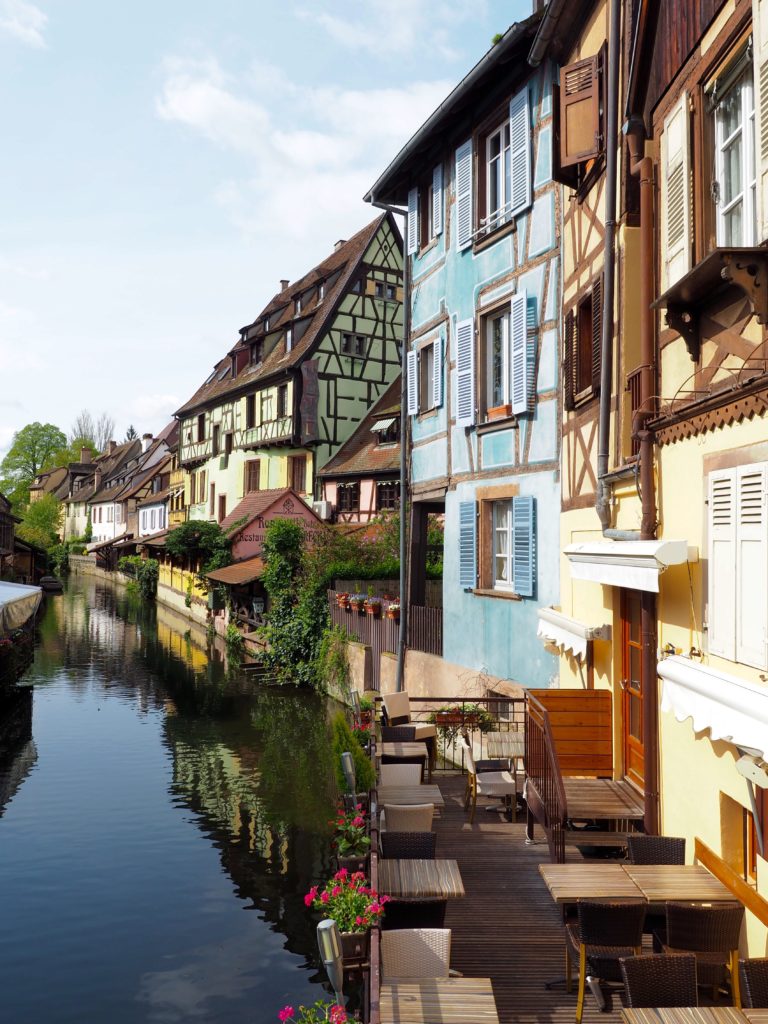 Colmar, France
No word of a lie, this is the most magical little town you will find in France. Colmar was on my travel list for at least a couple of years before I finally made it to the Alsace region of France, located near the border to Germany. Colmar is romance in every sense of the word – the architecture, the food, the blooms in Spring and the nearby vineyards to explore by bike.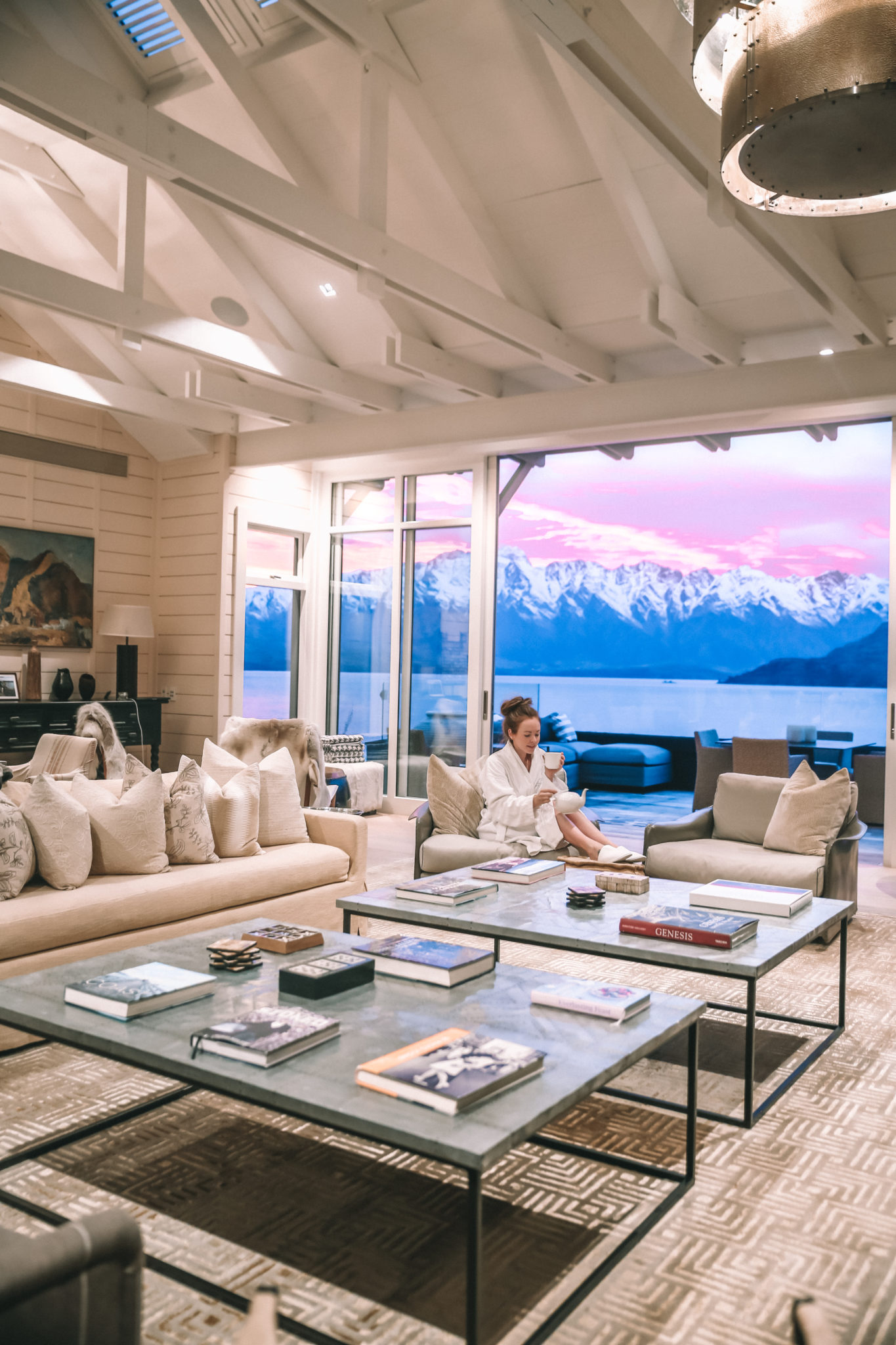 Matakauri Lodge, New Zealand
Over recent years (and a few Lord of the Rings films), New Zealand has become the epitome of adventure travel. But the scenery is just the beginning! Without a doubt the South Island has adventure down to a fine art – with the likes of ski slopes, bungy jumps and scenic flights being a staple on most itineraries. Fly yourself to Queenstown to be at the centre of it all and if the budget allows, you cannot do better than Matakauri Lodge (one of my favourite resorts in the entire world. Period.)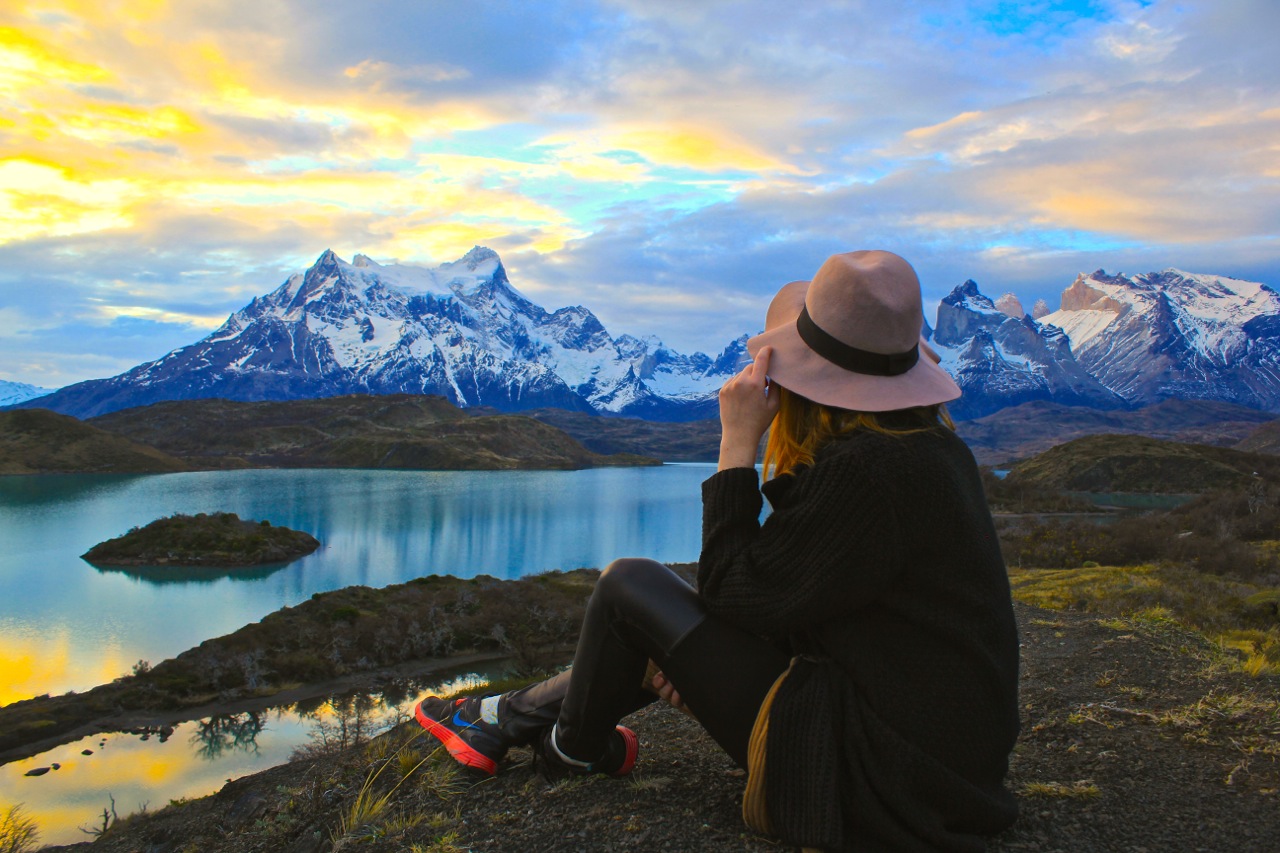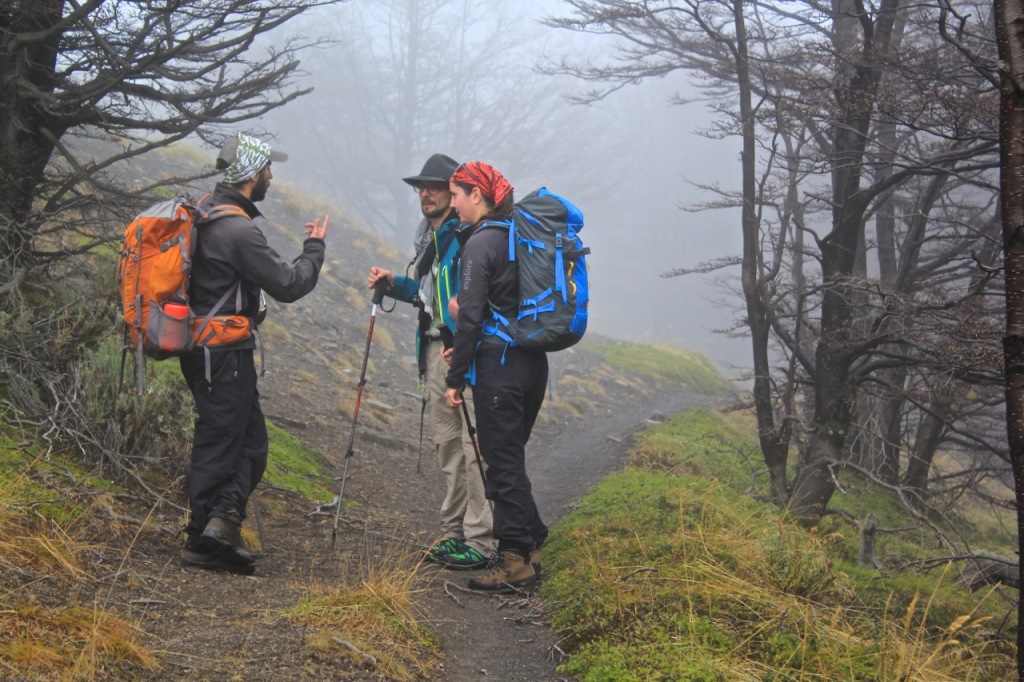 Explora, Patagonia, Chile
If you want the full Chilean experience in the luxurious setting of an all-inclusive lodge, then you can't go past Explora. There are three base camps in the collection: one in Patagonia, one in Atacama Dessert, and one on Easter Island. If you want to see Chile in all of its glory (this is one of the most diverse countries in the entire world), then I would suggest doing all three. Each camp includes your meals, daily guided tours, and beautiful accommodation. You can't beat it.
Explora Camps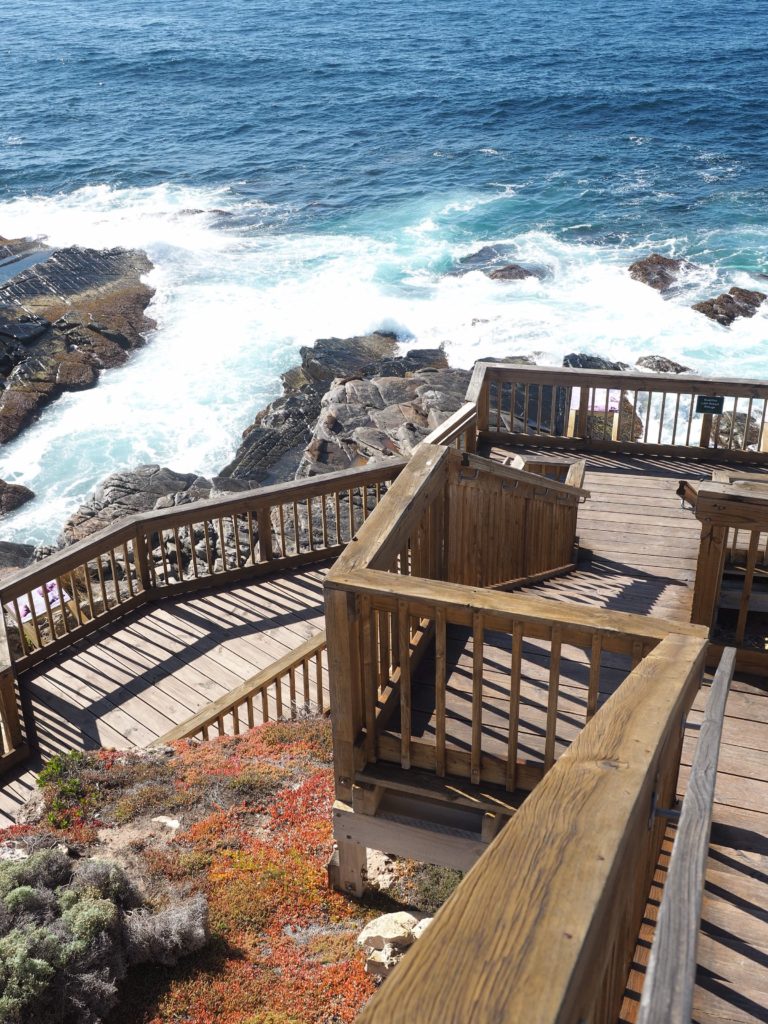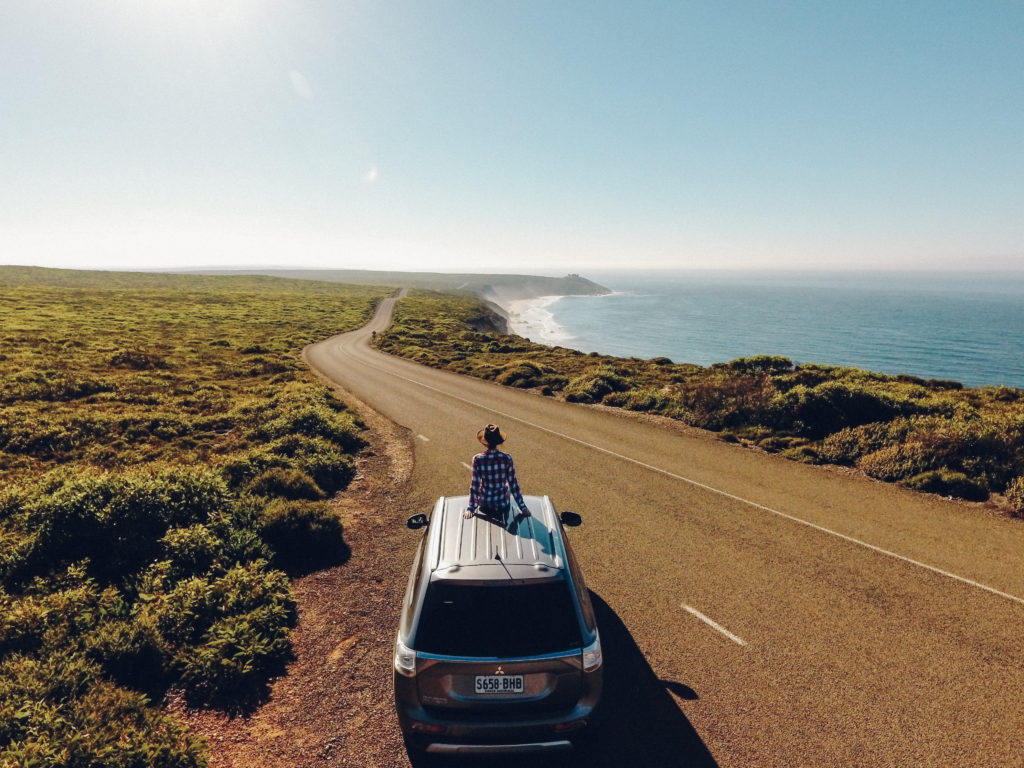 Southern Ocean Lodge, Kangaroo Island, Australia
Our visit to South Australia this year quickly put the destination straight to the top of our favourites list. After spending a few nights on the mainland, we flew over to Kangaroo Island to escape the big smoke, hire a car and explore. KI is easily one of the most romantic destinations in all of Australia and Southern Ocean Lodge is at the pinnacle of luxury lodge escapes. The lodge includes accommodation, meals, mini-bar, daily guided tours, and an open bar (yup, DIY cocktails are encouraged!)
Southern Ocean Lodge, Kangaroo Island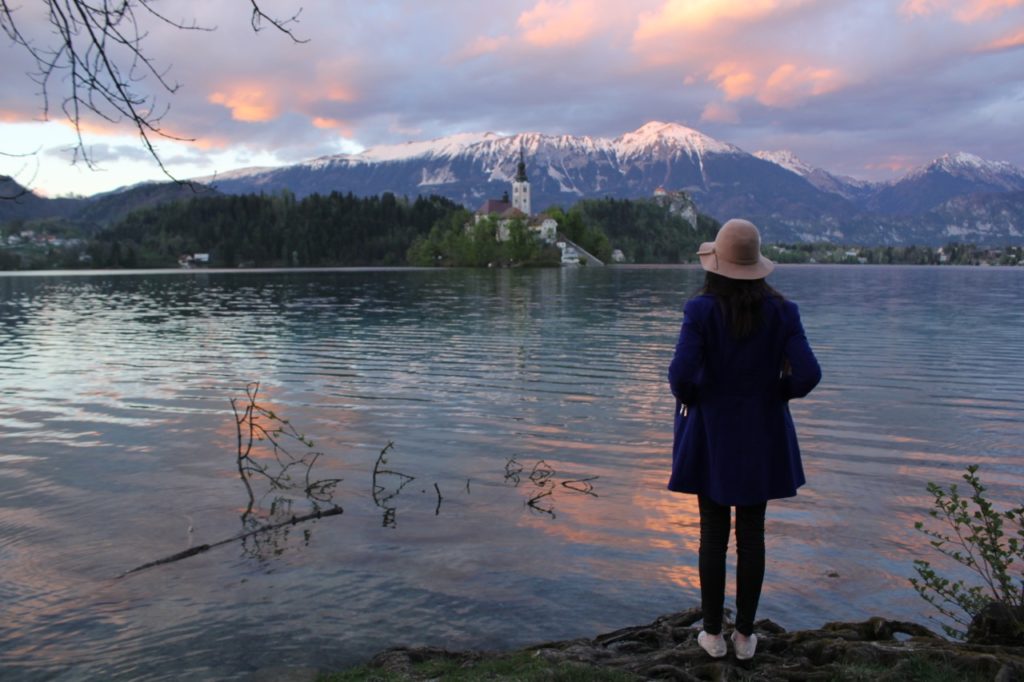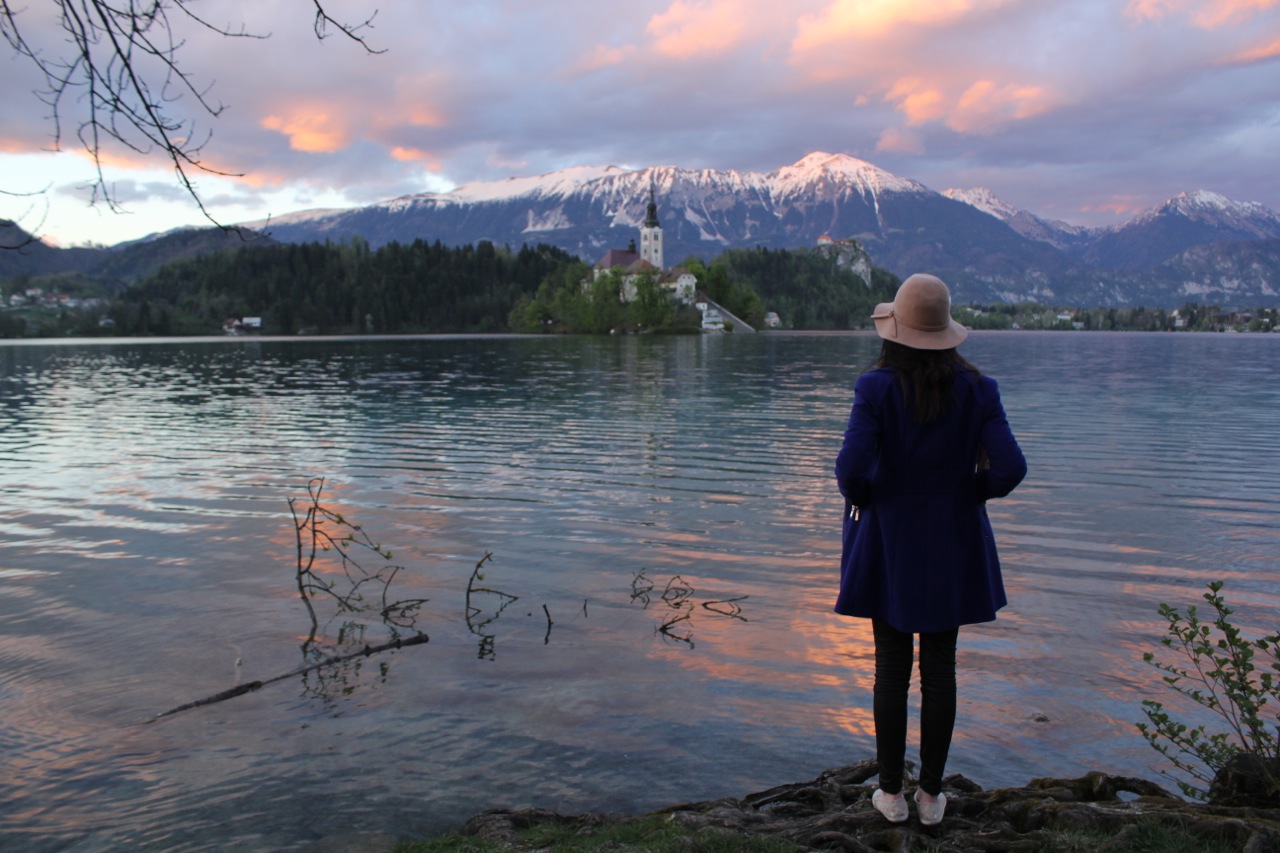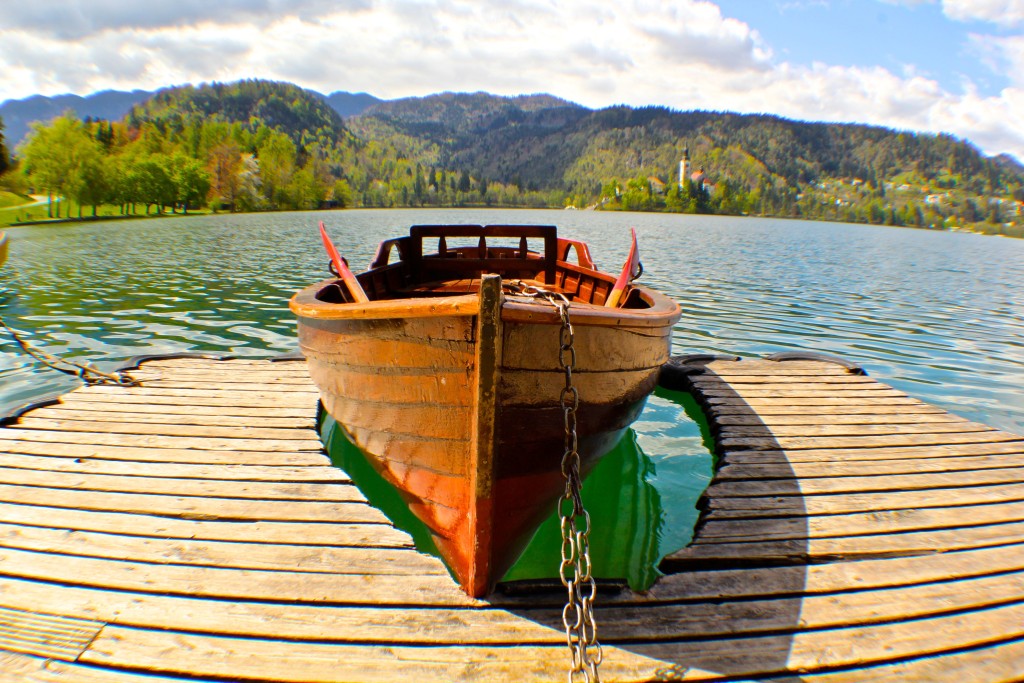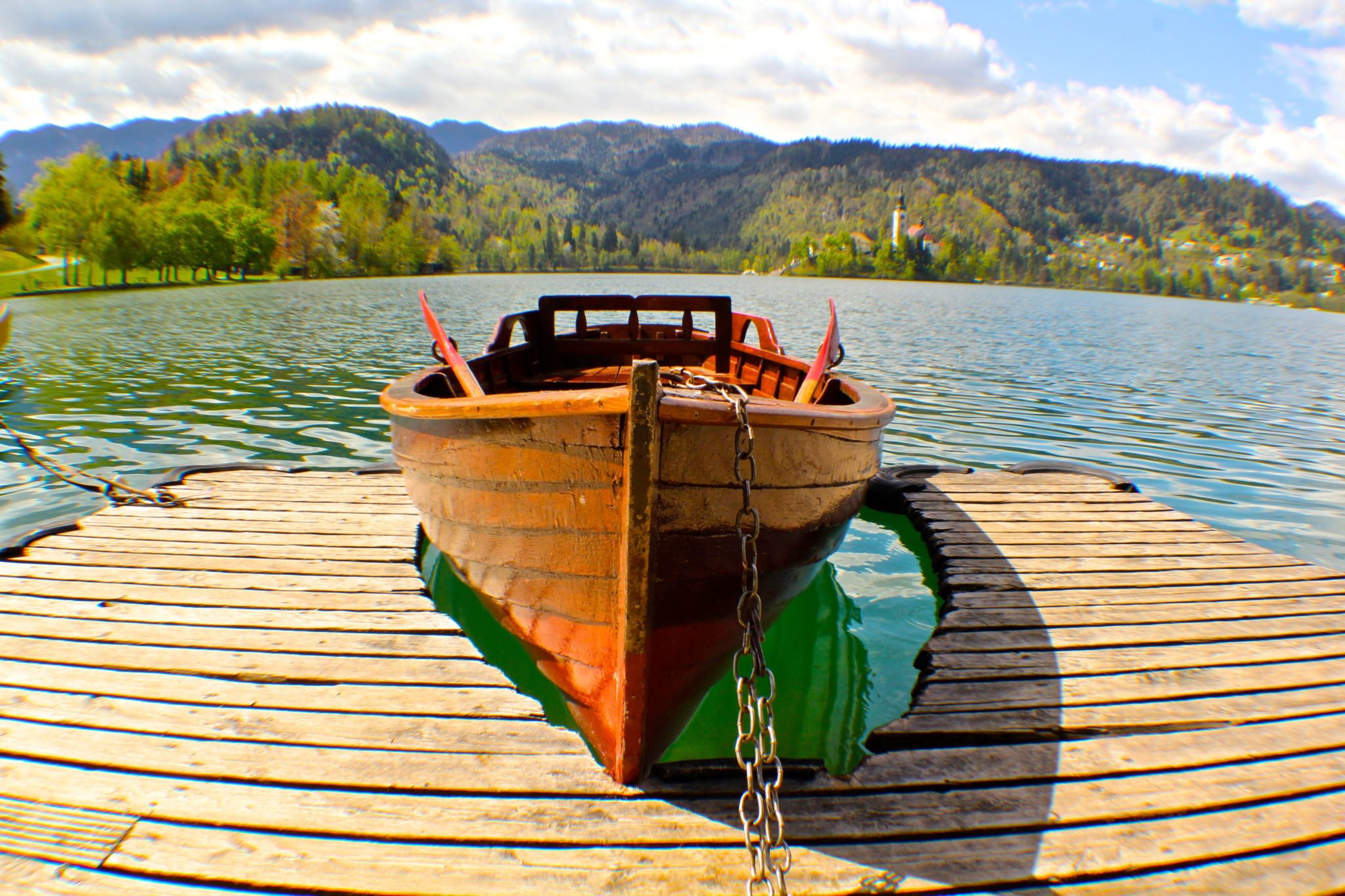 Lake Bled, Slovenia
Europe is my personal pick of romantic regions the world over, but it is also one of the most common (which for me is not a bad thing but with the title of this blog post suggesting "unique" honeymoon spots, I've made a conscious effort to avoid a whole list of European destinations!) If you do decide to make Europe your honeymoon choice, you absolutely cannot miss the chance to explore Slovenia! Not only does this country have Europe's most underrated capital, but it is also home to one of the most romantic
Lake Bled Slovenia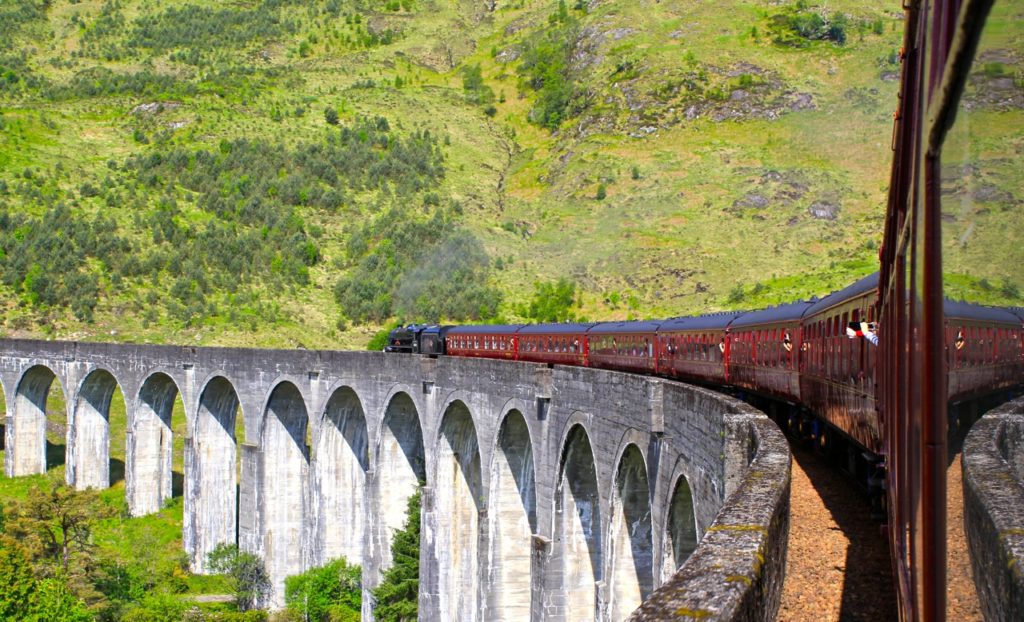 Scottish Highlands
Mythical and mysterious, the Scottish Highlands might not be the first destination on your list of potential honeymoons, but if you're up for something a little different (and invariably cooler than beach destinations), then you won't regret an escape in the North of Scotland!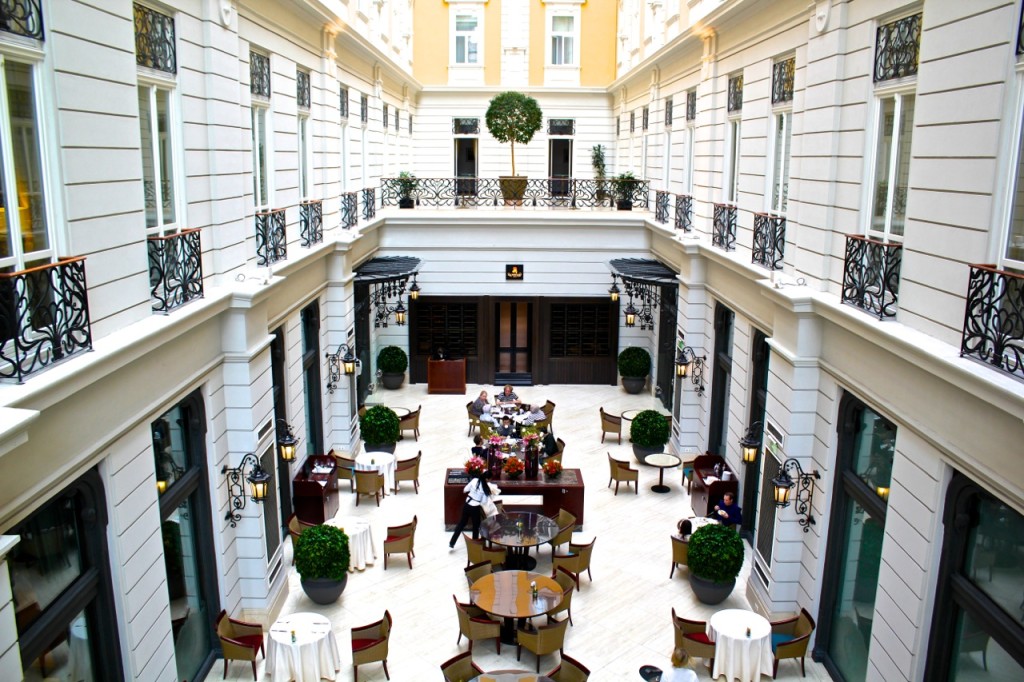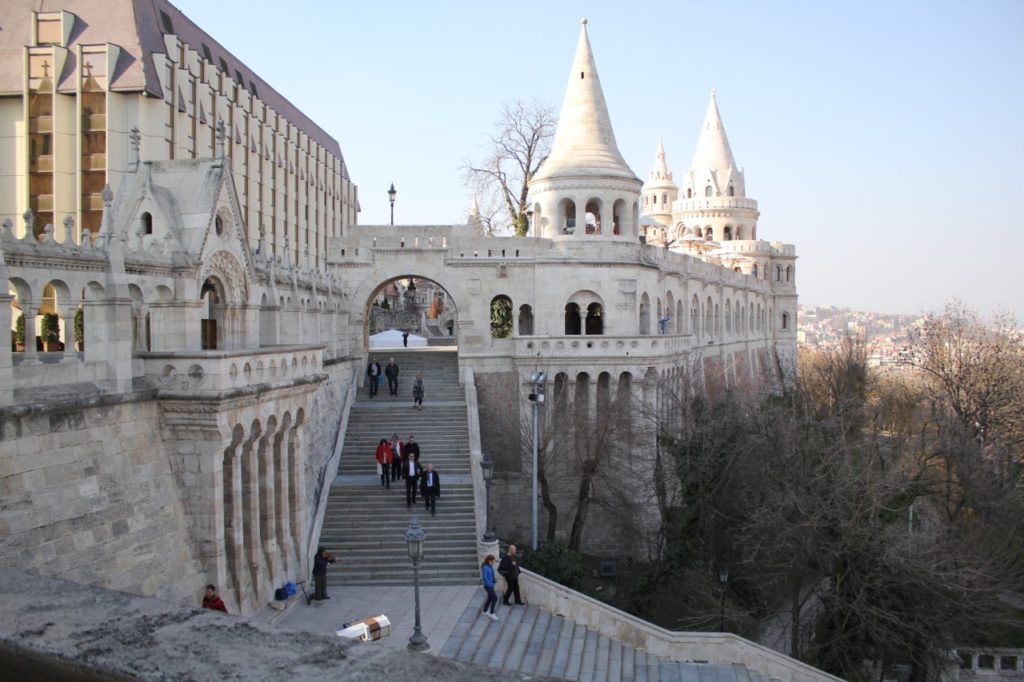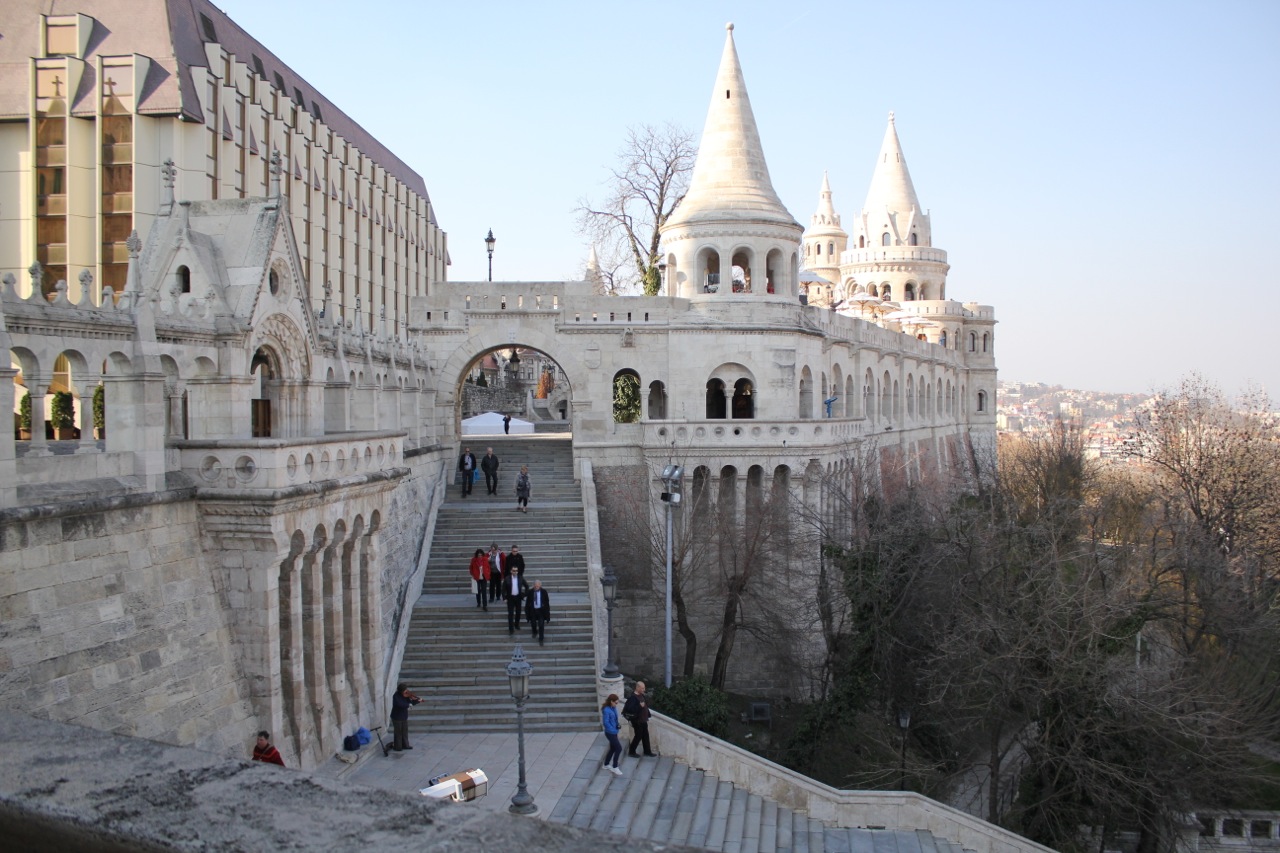 Budapest, Hungary
As one of the most encapsulating capital cities in all of Europe, Budapest is as romantic as big cities come. With a turbulent history, one wouldn't expect to find the same level of architectural beauty as you can find in Paris, but believe me when I say it is here! Budapest is also relatively affordable compared to Western European capitals, thanks in part to Hungary keeping its own currency.
Lord Howe Island, Australia
For anyone who has stepped foot on this majestic island a 2-hour flight off the coast of New South Wales, you won't have any trouble agreeing that this is one of Australia's best hidden secrets! Tourists are capped at 400 people at any one time, making this the perfect getaway if you're looking for ultimate seclusion.

Mo'orea, Tahiti
When you think of Tahiti as a honeymoon destination, it would be easy to think straight to the iconic Bora Bora, one of the most popular honeymoon destinations across the world (and believed to be where the overwater bungalow was invented). However after visiting Tahiti this year and experiencing a few different islands, I would have to argue that the best honeymoon is to be found in Mo'orea! This island is much more cultural and authentic, but still offers beautiful beaches, plenty of jungle to explore, and incredible French cuisine.

Freycinet, Tasmania
Although I'm a little bias (being a Tasmanian myself), I truly believe Tasmania has some of the most beautiful natural scenery in the entire world. Undeniably one of the top picks is Freycinet, located on the East Coast but feeling a world away from reality.
The best things to do in Tasmania

Lapland, Finland
If you're after a winter honeymoon destination reminiscent of Narnia, Lapland should be at the top of your list. With reindeers, igloos and everything in between, a trip to the north of Finland is sure to be talked about for decades to come.
Finland

The Cotswolds, England
Road tripping around the English countryside is one of the most romantic drives I have ever endured and nowhere is that more so than around the Cotswolds. The region is filled with history, charm, and some of the most beautiful thatched houses you ever did see!

The Norwegian Fjords
Last but not least, how could one not fall in love with Norway! As one of the most expensive destinations in Europe, a great way to see the fjords is to book a cruise and hop-on-hop-off as you explore different villages and towns throughout the coast of Norway.
Shop Summer Style