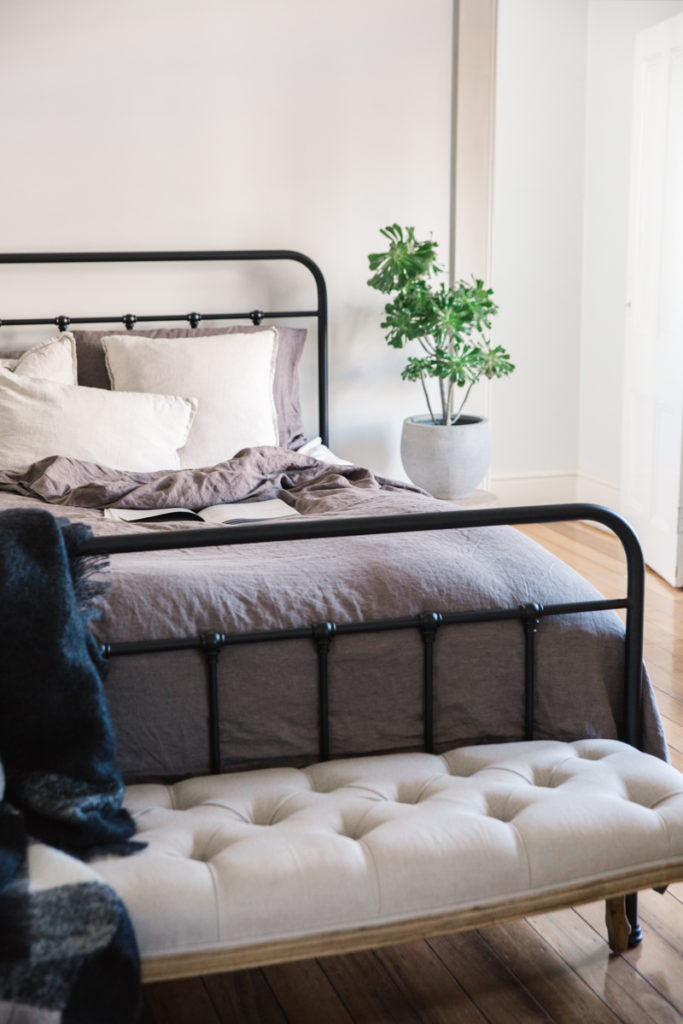 My Bedroom Reveal
The past seven years have been a whirlwind of adventures. It all started back in 2012 when I decided that I wanted to turn my solo travels into a career, feeling stuck with my university degree and knowing wholeheartedly that law school was not for me, let alone becoming a lawyer.
Fast track to now – I have visited around 70 countries across six continents, have friends in every corner of the globe, and know how to order coffee in a handful of different languages (an underrated skill if you ask me).
Earlier this year I decided enough was enough: I didn't want to live out of a suitcase for the rest of my life and I wanted to feel as if I could put down roots somewhere and make a house a home.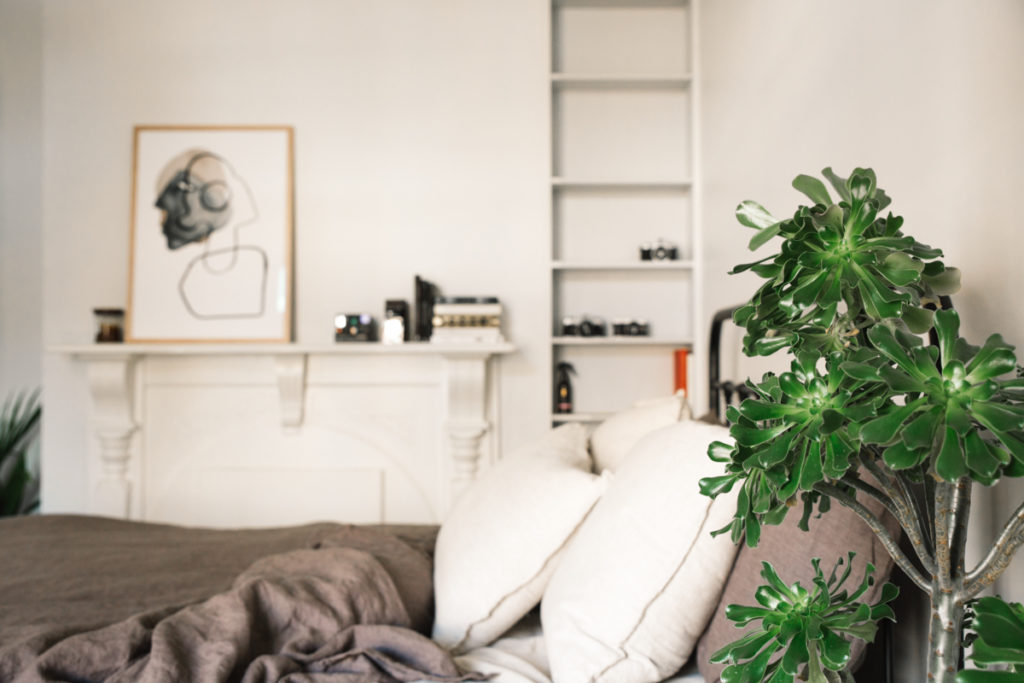 You might remember a couple of years ago I bought my first house and tried to put down roots for the first time, however quickly outgrew this tiny one bedroom apartment as it soon started to feel as if I was living in a hotel space, something I have already done for the past seven years!
So this year I decided I would buy a full size house (even if it is just me inside) and create a fun project out of renovating it. In the end I found this 3 bedroom townhouse and snapped it up for a bargain price given it was so outdated and in need of a serious refurb.
After sharing my living room reveal a couple of months ago, I'm excited to share that another room in the house is finished and perhaps the most important room of all: my bedroom reveal!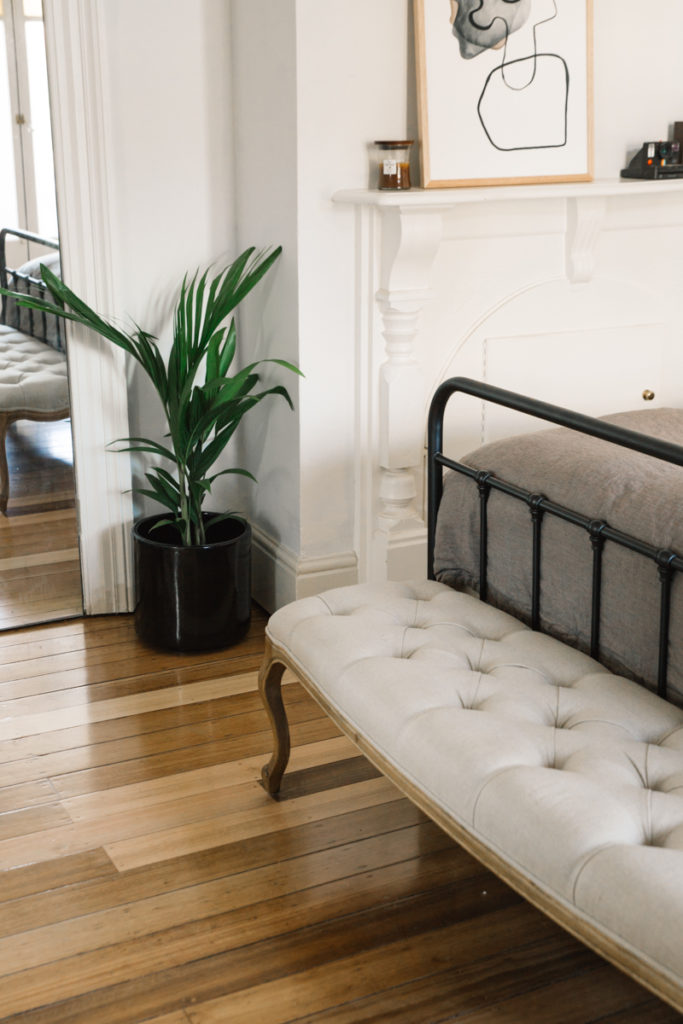 Bedroom Reveal: Creating a Space of Rest
For this entire room fit out I teamed up with Provincial Home Living, an online furniture store in Australia I have long been shopping with for neutral home decor, as I love their blend of country styling and timelessness.
The Alexander Queen bed frame was my starting piece for styling my bedroom and deciding what I wanted the room to feel like. Being a little more than slightly obsessed with France (you can see more of my yearly travels to France here), I wanted to create the feel of a countryside French cottage but keep to the minimal styling of the rest of my home.
The finer details
At the foot of the bed I chose to place the olivia bench as I'm always needing to place the odd jacket or pair of slippers somewhere and figured this was a sensible choice for not spoiling my bed after it is made in the mornings. I once read somewhere that the most successful people make their bed every morning and haven't stopped making mine since… ha!
For the side tables I chose two wooden stools as I wanted to keep my bedroom space clean and minimal, opting to have all my bits and pieces in the draws of my sideboard pictured below.
You can shop all these products below in the direct links to each piece.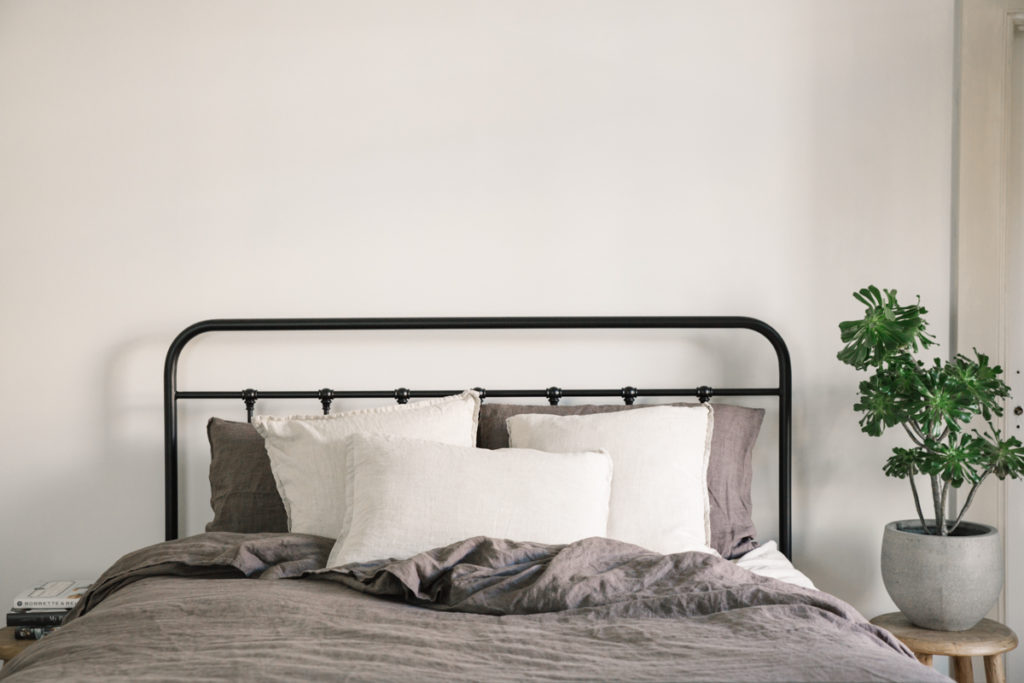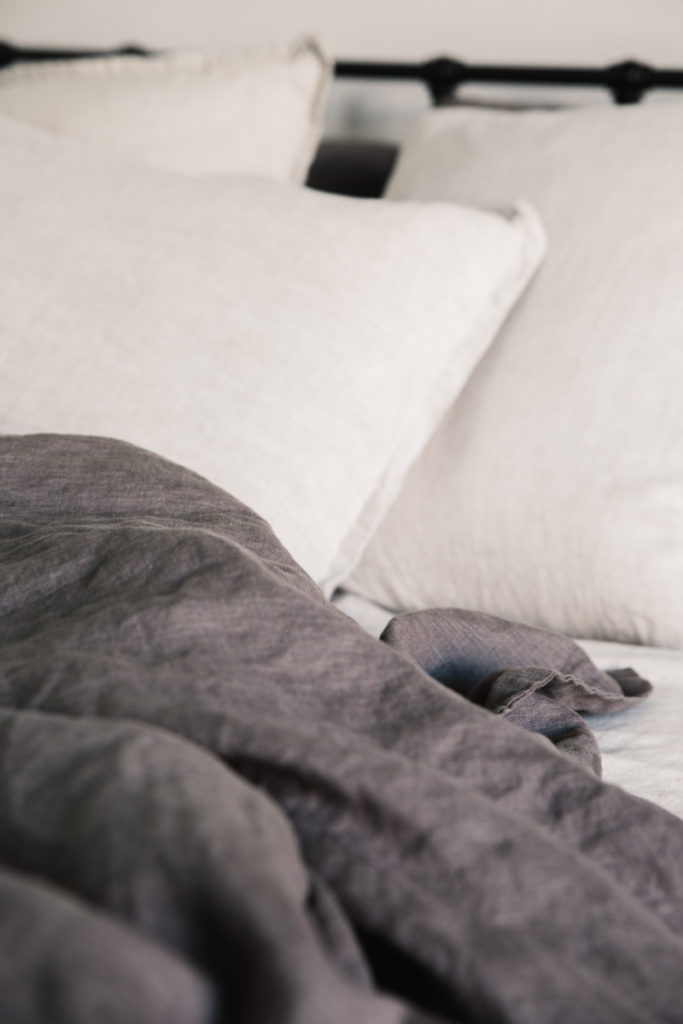 The charcoal French Linen quilt cover set has been life changing for me. As I still travel 80-90% of the time, I wanted to come home with the promise of a good night sleep and along with the investment of a good mattress and pillows, I so look forward to coming home and sleeping in my own bed.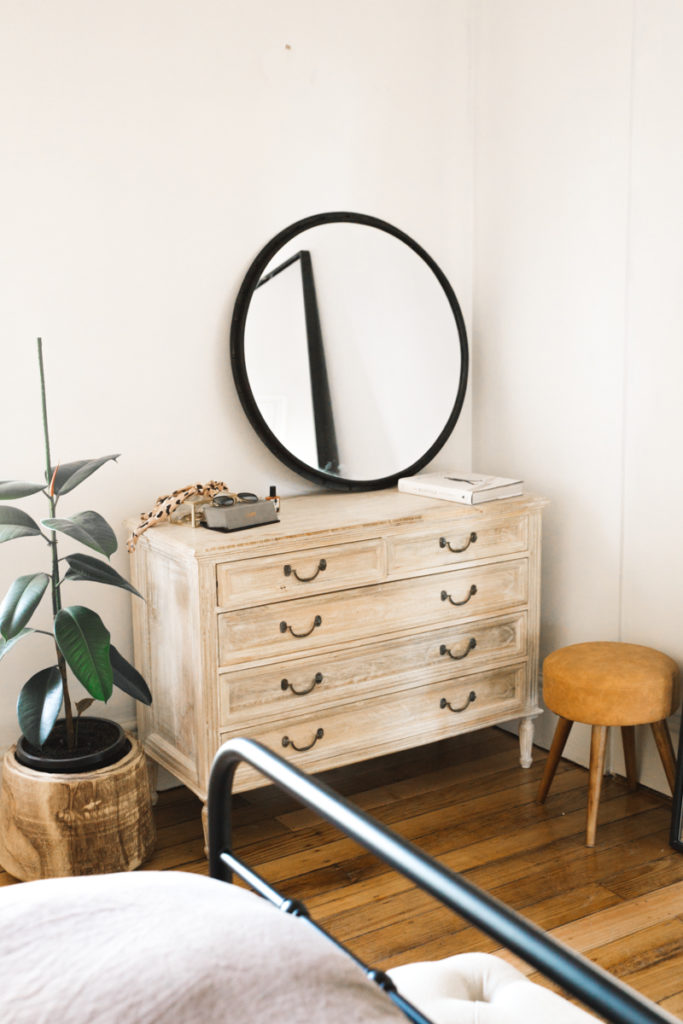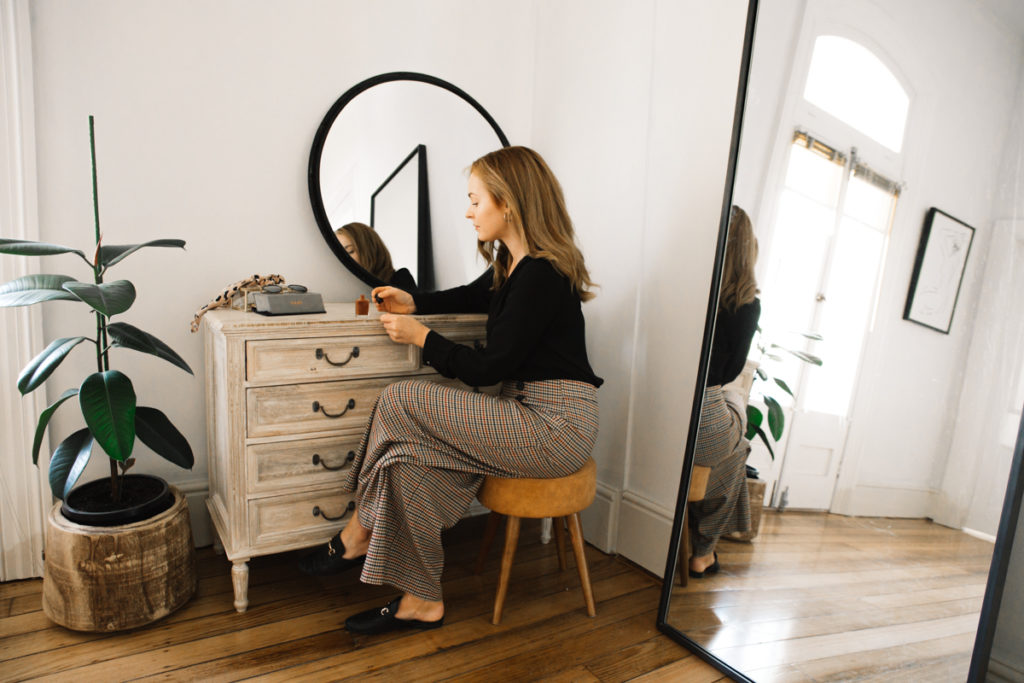 Neutral Tones & Wooden Textures
In one of the corners of my room I wanted a small space to have my jewelery, makeup and fragrances, so I chose the Olsen Chest of Drawers as I can store everything away neatly without cluttering my space. I really wanted to keep everything in my room minimal and uncluttered, as I believe a tidy bedroom equals a tidy mind and it was this line of thinking that also lead me to choose neutral tones and natural textures.
The apollo mirror seemed like the perfect choice for getting ready to go out, though I'm yet to hang the mirror as it is quite heavy and requires a trip to Bunnings for the right supplies to hang the piece without fear of it falling off the wall!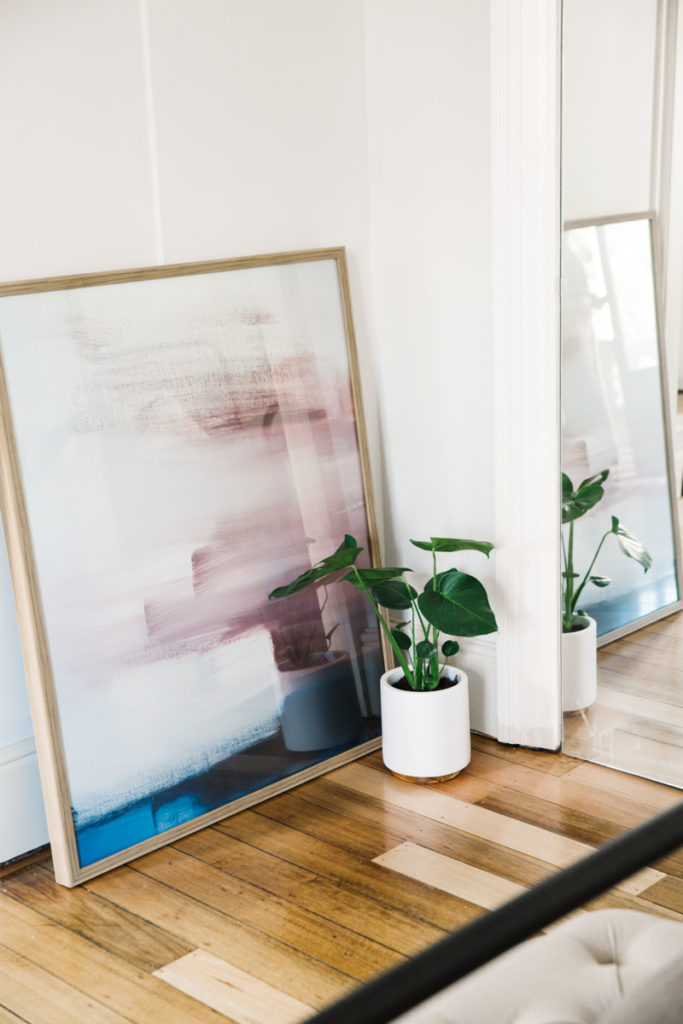 Bedroom reveal: Plants & Prints
Houseplants are not only a trend nowadays but also extremely beneficial for your health and wellbeing, so I'm a huge fan of filling my house with plants (at least one or two in each room!) You might wander who waters my plants when I am away travelling (I've been asked a few times on Instagram) and it is a combined effort of my mum (bless her) and my best friend who is responsible for getting me into plants and as such has taken on the task of keeping them alive when I travel!
For my bedroom I chose the colourful splash print and the Madeline print to celebrate femininity as I live in this gorgeous townhouse alone and have spent a lot of long hours renovating – ripping up carpets, painting, pulling nails out of the floor… you name it.
A very warm thank you to Provincial Home Living for joining me on this feature. All images and opinions are my own and I only choose to work with brands whom I already love and endorse wholeheartedly.