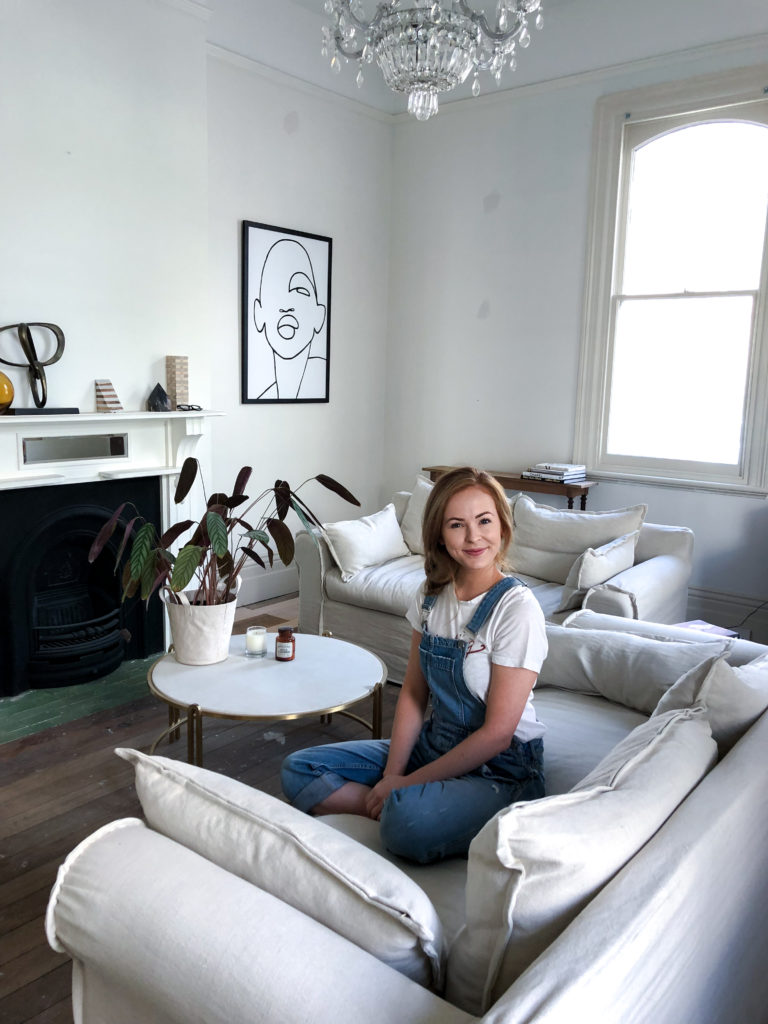 After seven years exploring the world and living out of a suitcase, I finally have a place to call my own. One of the biggest struggles of long term travel is the inevitable (maybe not for some, but for me!) desire to eventually have a place to call home.
You might remember a year and a half ago I announced I had bought my first apartment: a tiny one bedroom above my bakery in Tasmania. This was my first home and while I loved how compact and quaint it was, it wasn't long before I outgrew the novelty of living in a tiny one bedroom and decided I wanted to spend some time living in Los Angeles, so put my place up for rent (fully furnished) and put my things in to storage again.
Fast track to 2019, I realised just how much I missed feeling like I had a home and somewhere to return to, even if it wasn't all too often or regularly (I don't think I will ever stop travelling entirely!)
My home was already rented out for another year so I started looking for a new place and to save a few bucks, wanted to find a place I could renovate and make my own.
I was in Bali when I saw this house online and jumped at the opportunity to purchase it (now that I think of it, I didn't even inspect the house before I committed to it!)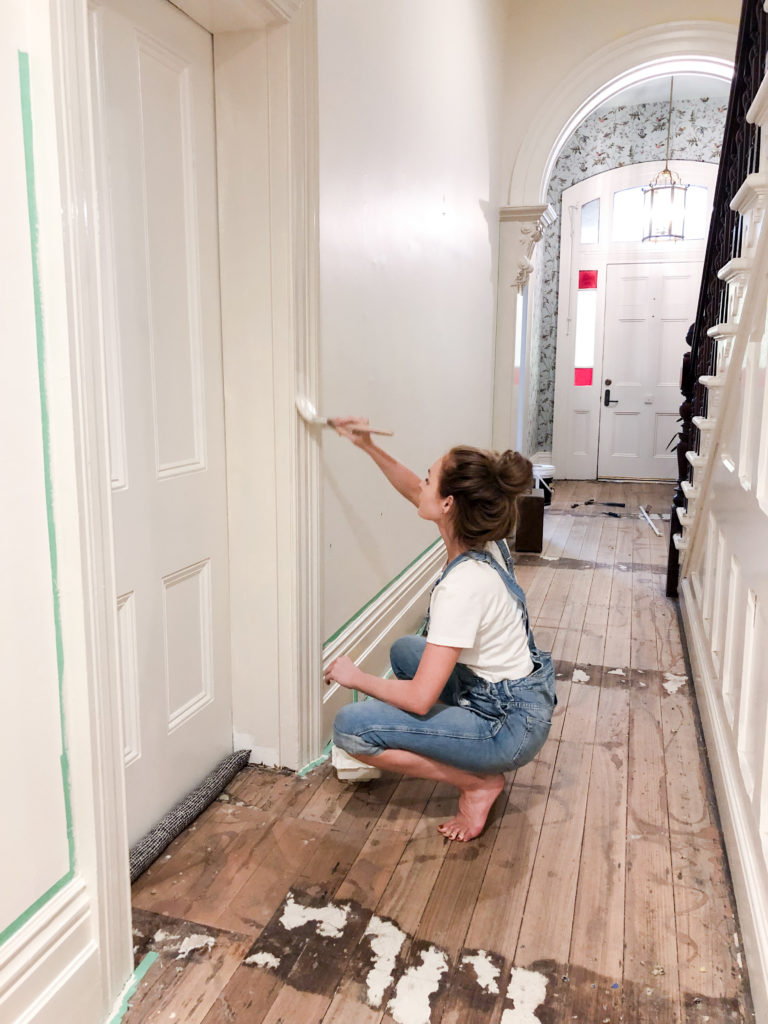 The House: An 1890's Terrace Home
So let me set the scene. The house is split across three levels: living, dining and kitchen on the ground level, a guest bedroom, bathroom and balcony on the second level and two oversized bedrooms with a huge balcony on the third level.
The house was built in 1890, meaning it not only has a lot of history but also a lot of charm (as so many people have commented to me these past few weeks – they don't make them like this anymore!)
The Renovation: My goals
I'll be tackling the renovation in a few stages – both because of time (I'm still travelling very frequently) and money (home renovations aren't cheap, even when you do most of it yourself!)
The first step will be to rip up the carpets in the entire house, sand and polish the oak floorboards and restore them to their former glory.
The second step will be to paint the entire house in Antique White and the trimmings in a creamier tone called Hogs Bristle.
The third step will be to tackle the staircase: sand back where the carpet was and paint the staircase white.
The fourth step will be to build in an ensuite in my bedroom and an oversized wardrobe (yahoo!)
After these major projects I want to do a lot of DIY projects around the house – especially the under-staircase wine cellar I talked about in my house tour video.
The First Few Weeks
I'm writing this post after three weeks living in the house and so already have some updates to share! The carpets came off (rather easily) and the floorboards are in great condition. I had a builder on site to replace all of those that needed it and shortly thereafter began sanding and had a professional come in to varnish the boards.
The paint job is taking a lot longer than expected – even after putting in ten full days with very few breaks! Each room is taking 3-4 coats to cover those crazy colours (the red, green and black were not quite to my taste).
I've been travelling the past week and timed this perfectly with the floor varnishing (turns out you can't live in the house for 5-7 days while this is done and the smell is astounding… even my neighbours complained!)
More updates to come!