Bonjour! I'm not even going to try and hide my excitement that I'm back in Paris again. Many of you will already know that my love for this city runs deep and I suppose it is no surprise that Paris was my first destination of choice now that borders have re-opened and travel is back.
As many of you have been following along on Instagram, I thought it would be fun to share with you in one place all of my outfits from Paris. There were loads of questions about *that* black puffer vest, as was there many questions about my black boots (which to even my closest friends' surprise, are not Bottega's!) So here are all of my Paris looks ~ and where to buy each of the items I wore in Paris. Let me know in the comments if you'd like similar posts for upcoming destinations!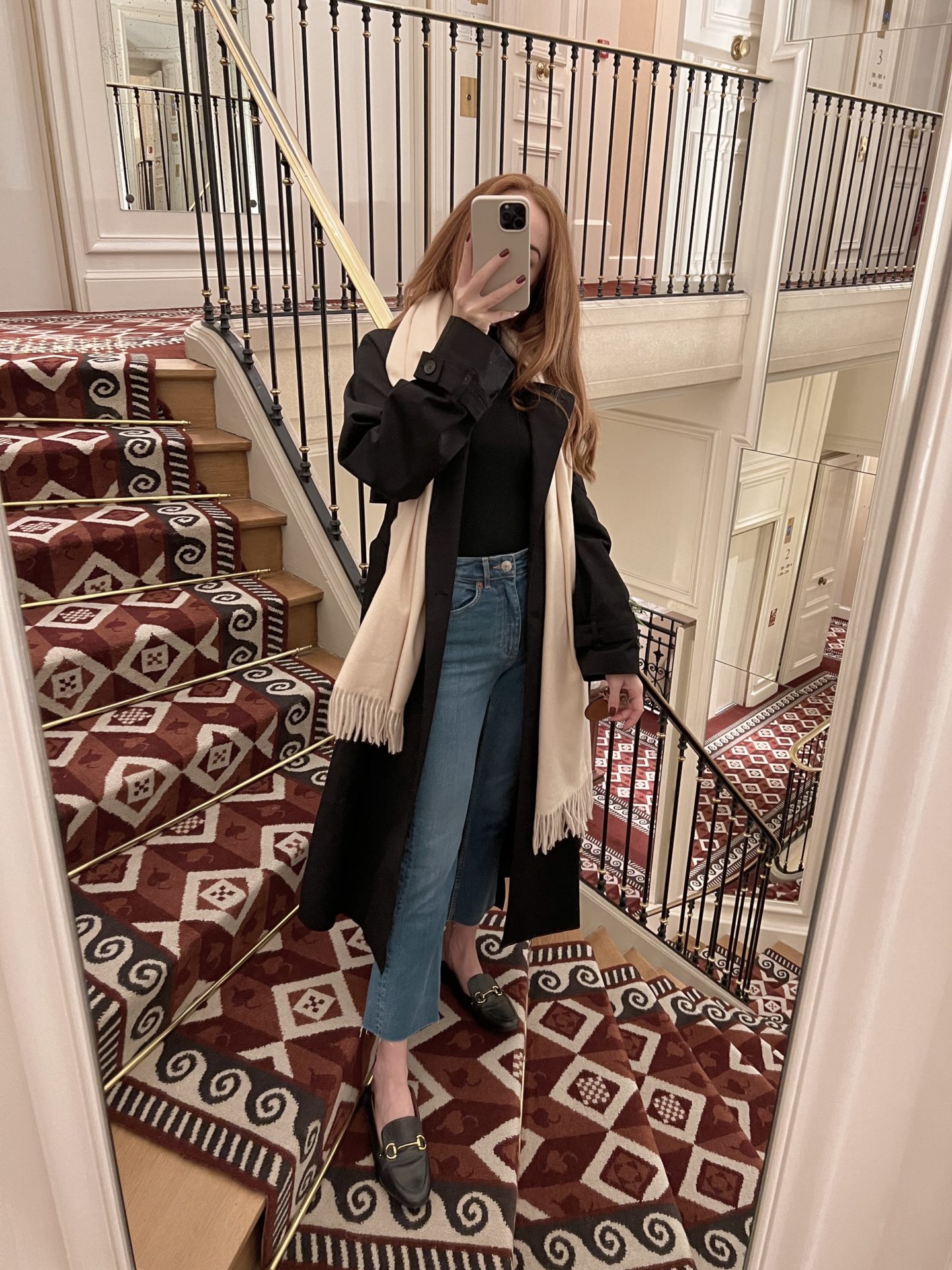 My Paris outfits: What I wore in Paris
I'll start by saying that there are a few staples to have in your suitcase for a Paris trip. And for sure, there are some certain style choices to stick to if you want to blend in and become a part of Paris. For starters, the fashion you see in Emily in Paris is pretty different to what you will see on the streets of Paris. Fashion in Paris is much more subdued and neutral (compared to the various colour pops in the show!) but that isn't to say Parisians don't have fun with their outfits in the warmer months. In winter, however, it's all about how you style black basics with the occasional pop of taupe, camel or cream.
Pictured: And Other Stories loafers (Gucci similar here), Rolla's blue jeans, Mango black trench coat, Mango cream scarf, Revolve black turtle neck, Cartier love ring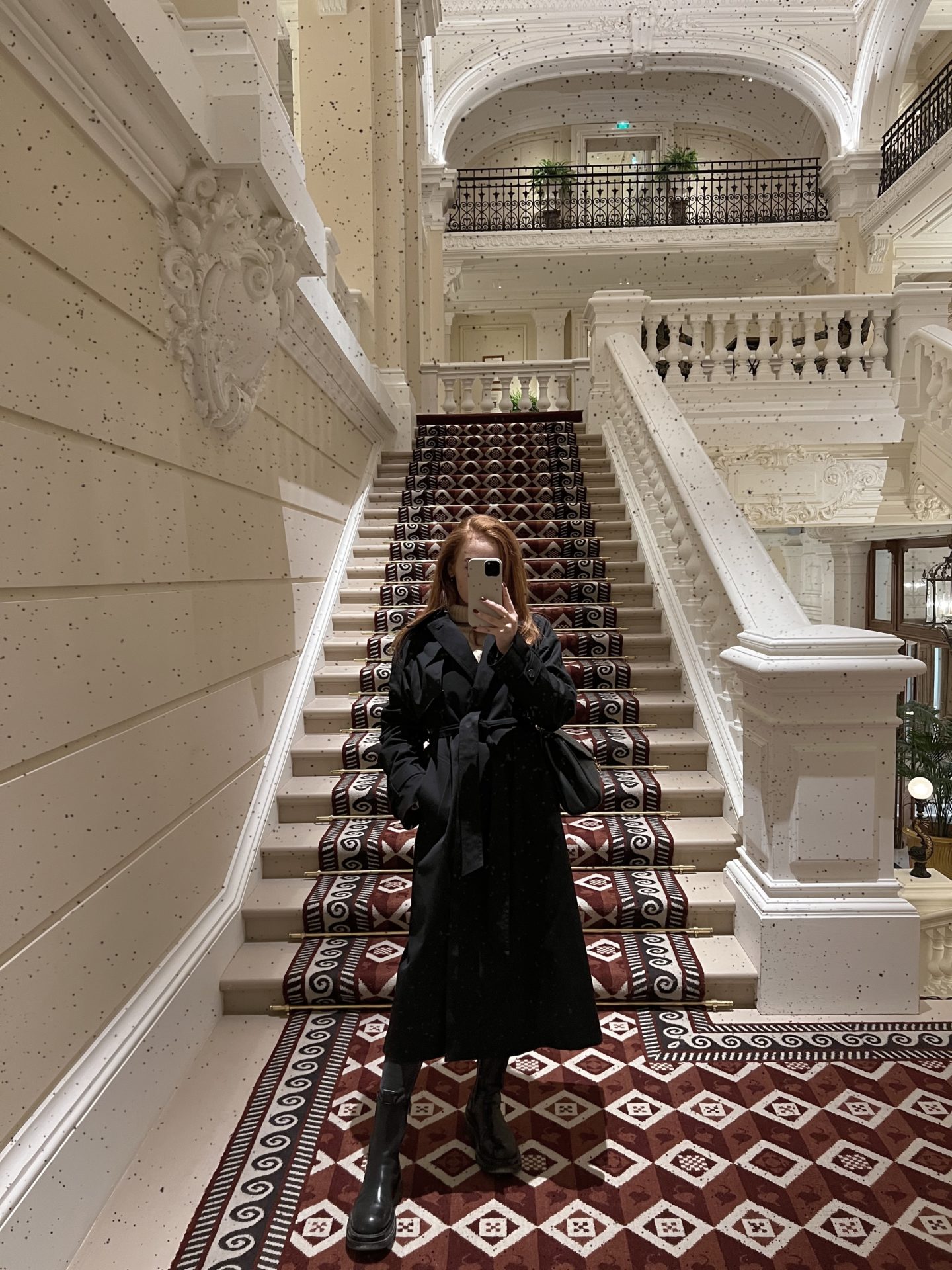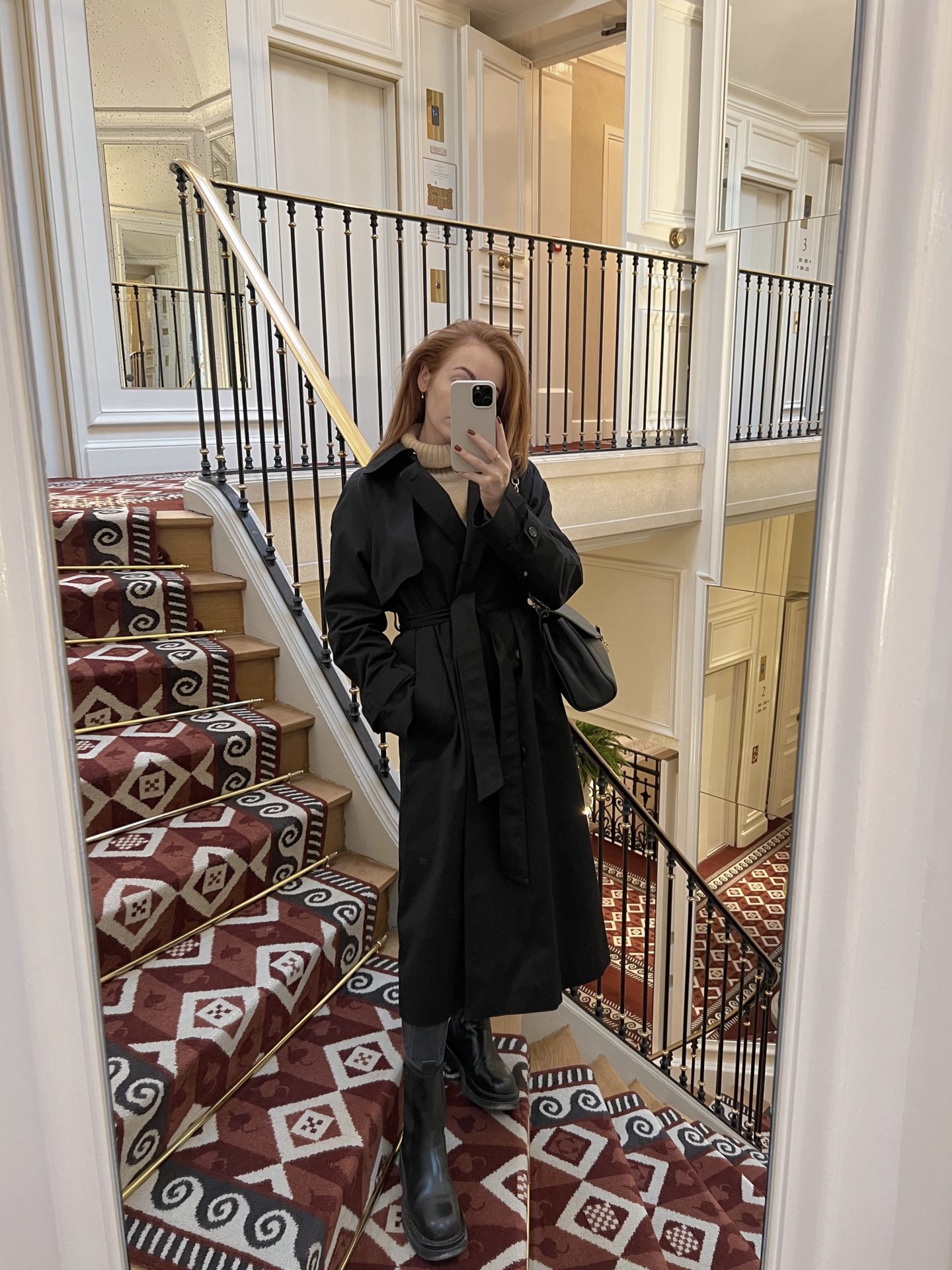 For most of my time in Paris, I lived in this black trench coat. But funnily enough I didn't pack this coat before departing on my trip, because I bought it when I arrived! Sadly it was mission impossible to find a warm winter coat before leaving Australia, especially since I am now based in Brisbane (where winters are mild and seemingly non-existent). So instead I purchased this black trench coat when I arrived in Paris. In all honestly I would have preferred something warmer, but the seasons are changing in Europe now too and all of the fashions are spring/summer.
Pictured: Tony Bianco boots (US link/Australia link) (Bottega Veneta similar here), Black jeans (similar), Mango trench coat, Louis Vuitton black/gold monogram handbag (similar)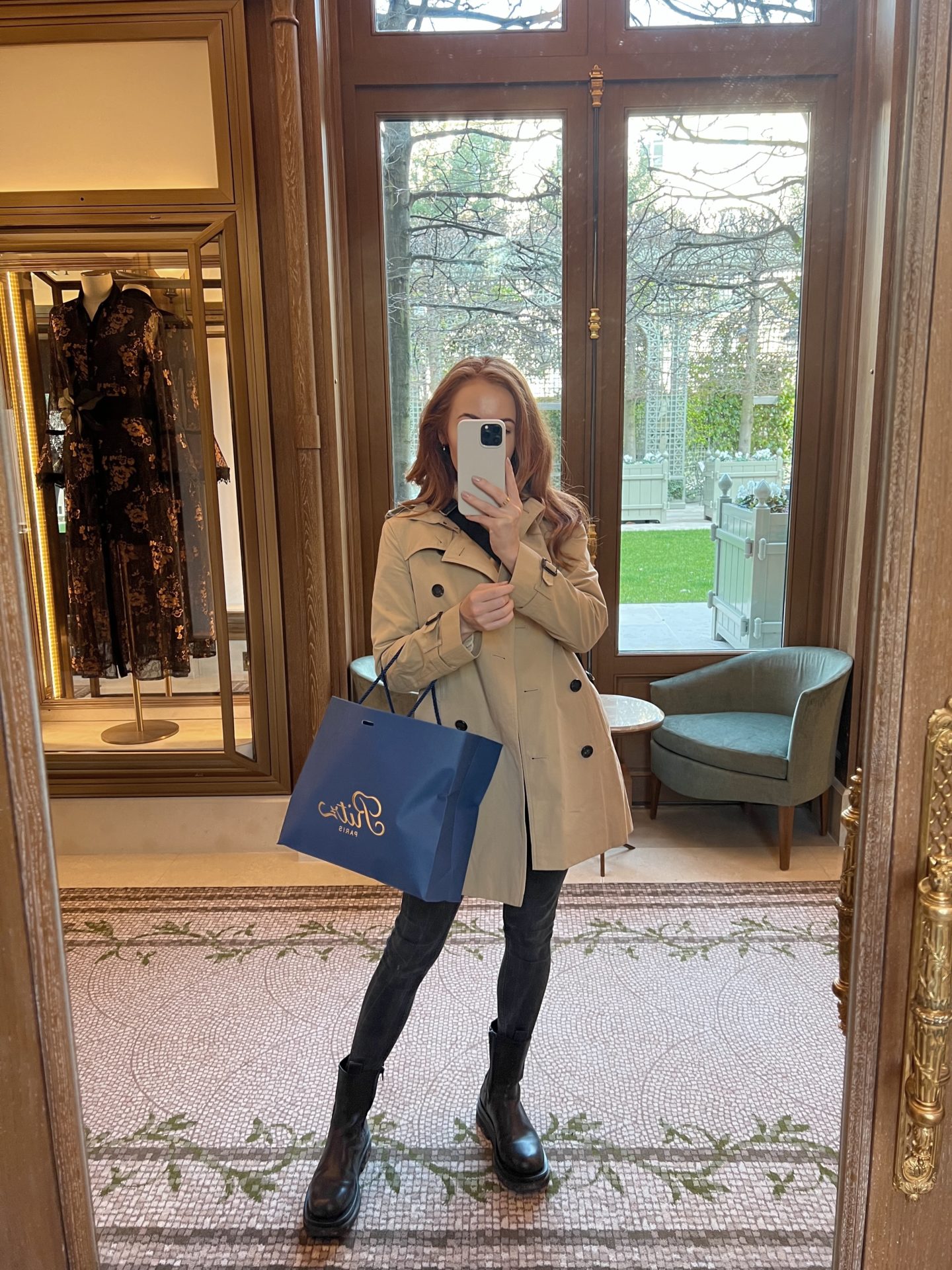 Pictured: Burberry Kensington trench, Tony Bianco boots (US link/Australia link), Black Jeans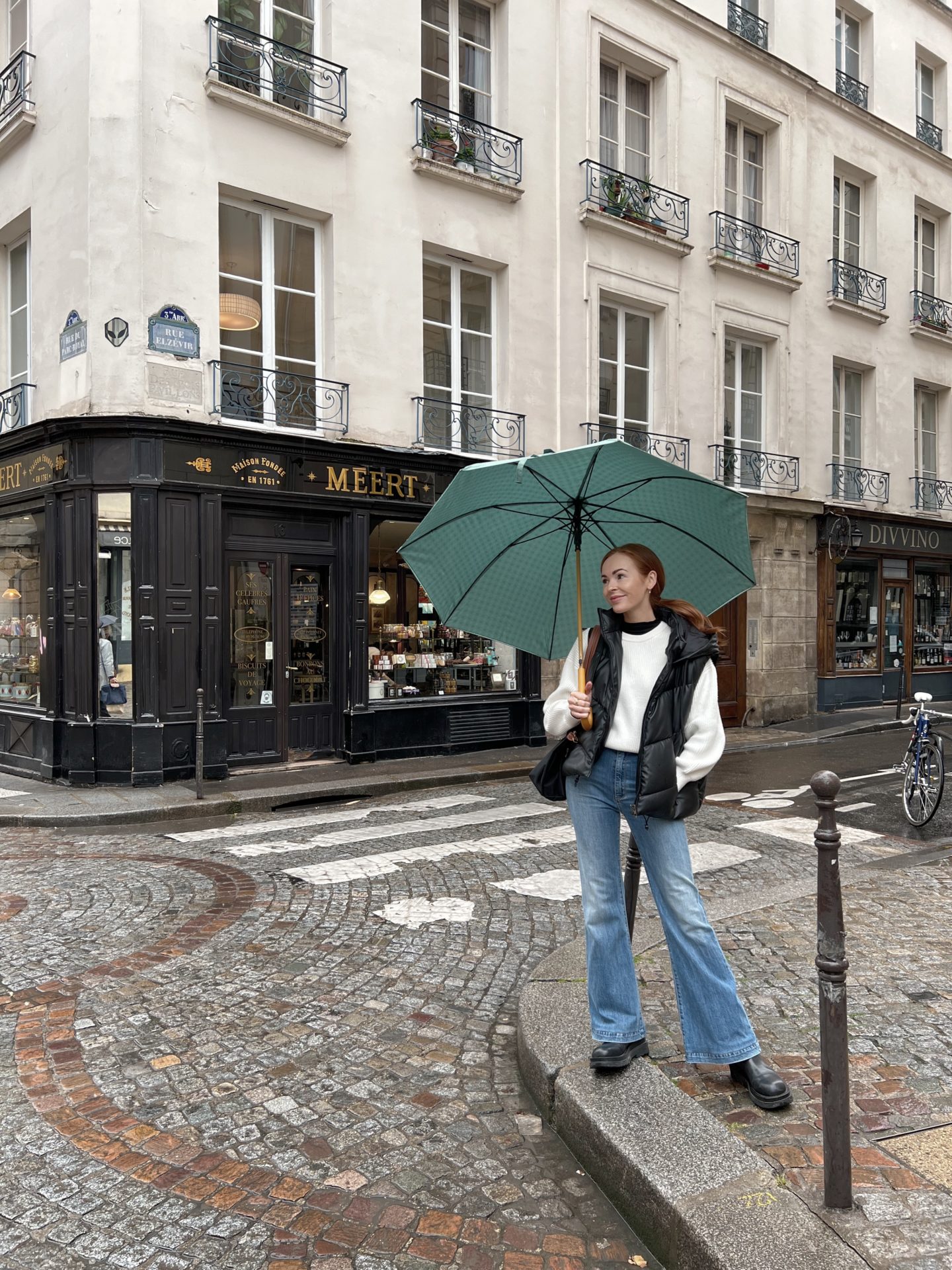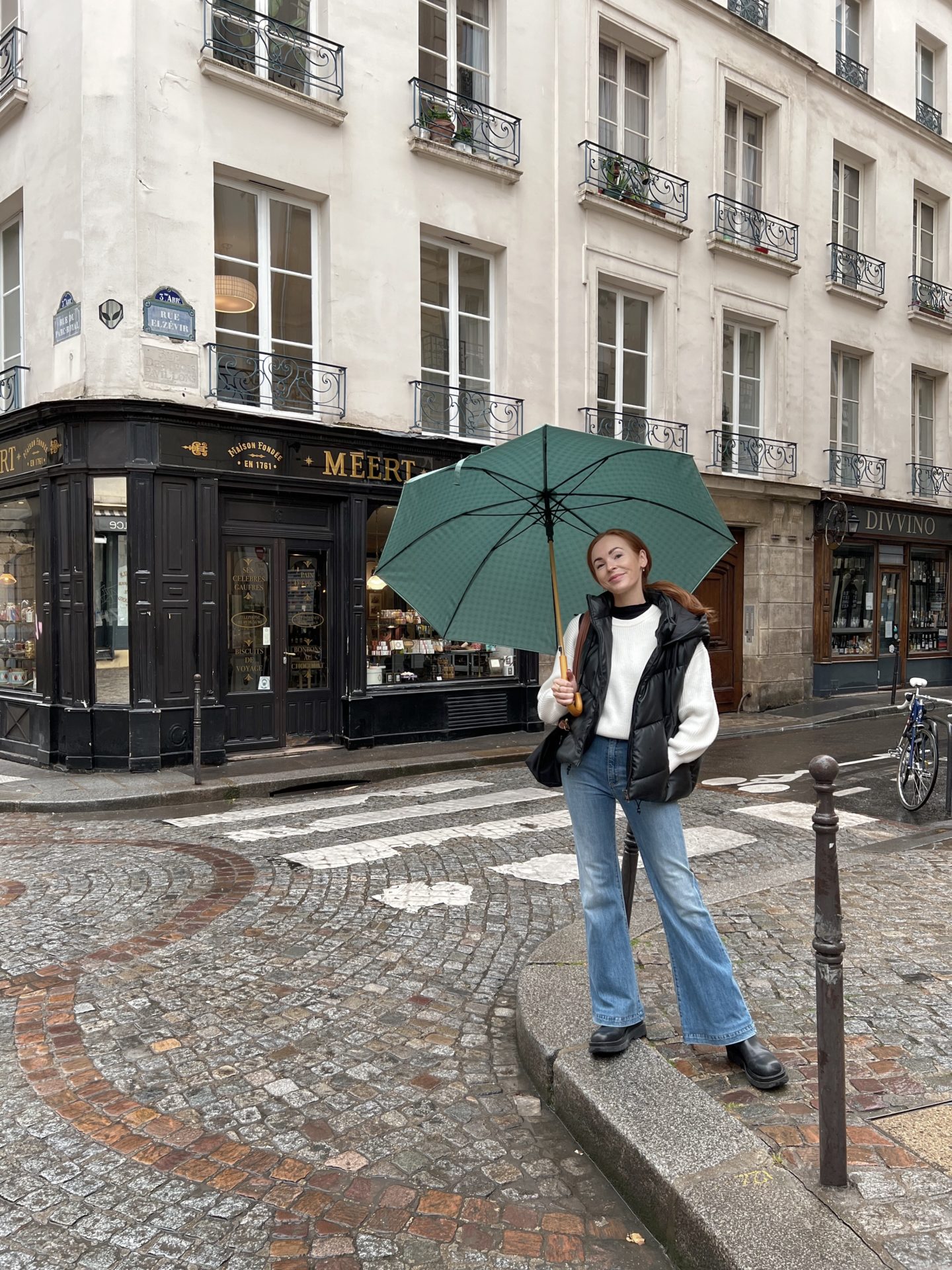 Pictured: Tony Bianco boots (US link/Australia link), Rolla's flare jeans, Revolve White Sweater, Zara black puffer vest (similar here)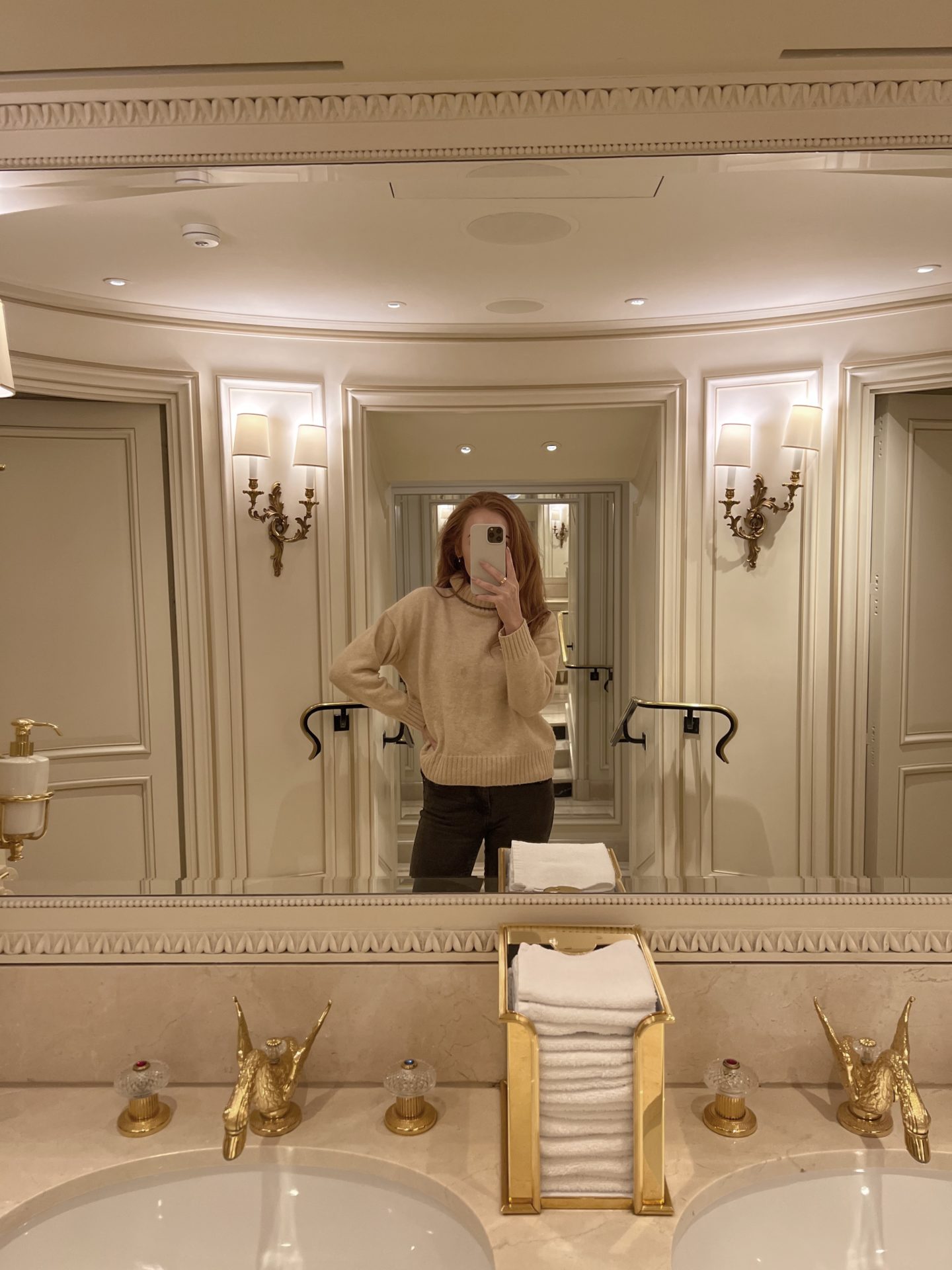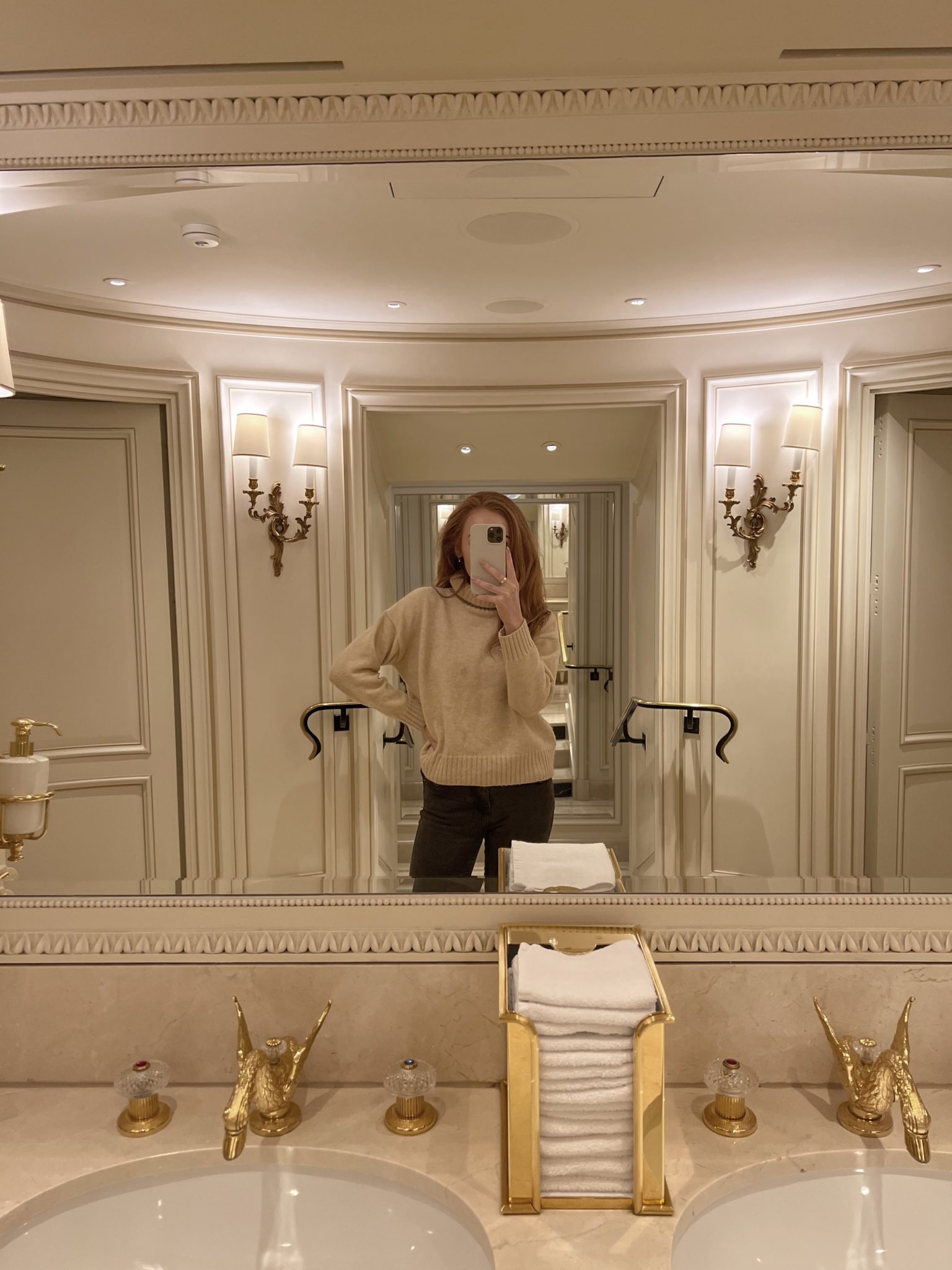 Revolve Sweater (sold out – similar here)
Pictured: Tony Bianco boots (US link/Australia link), Mango Black Trench Coat, Cream Mango Scarf